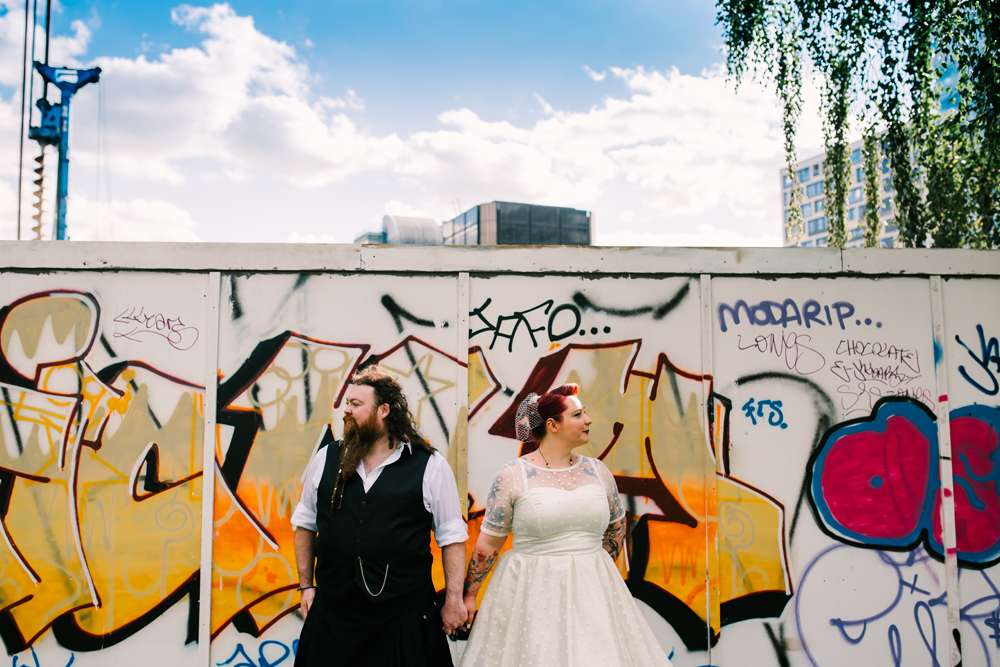 Dave and Jana are not massively into the concept of marriage, in fact Jana had said all her life that she would never get married! Fast forward to 2018 though, and after meeting Dave on Instagram and bonding over their love of cooking and tattoos, the couple knew they would stay together for the rest of their lives and found themselves wanting to express it somehow.
They knew they never wanted a huge 'white' wedding, and set a date shortly after getting engaged for a Friday in September, as it's the day that the Vikings would've traditionally married on. They also decided that their day should be an equal mix of both the bride and the grooms interests, so their viking rockabilly wedding theme was born!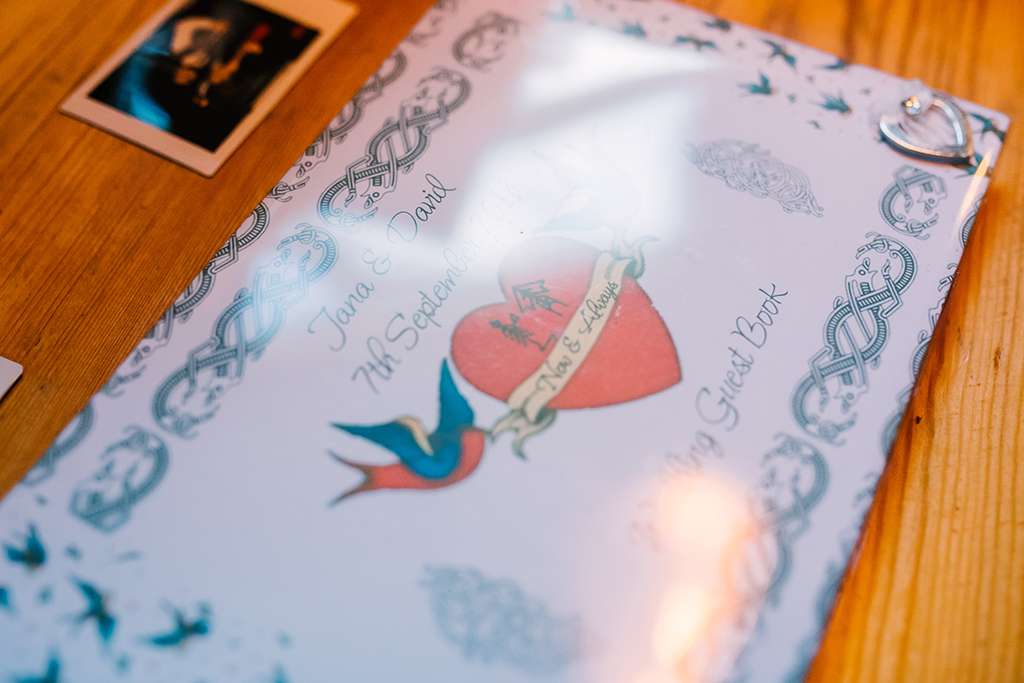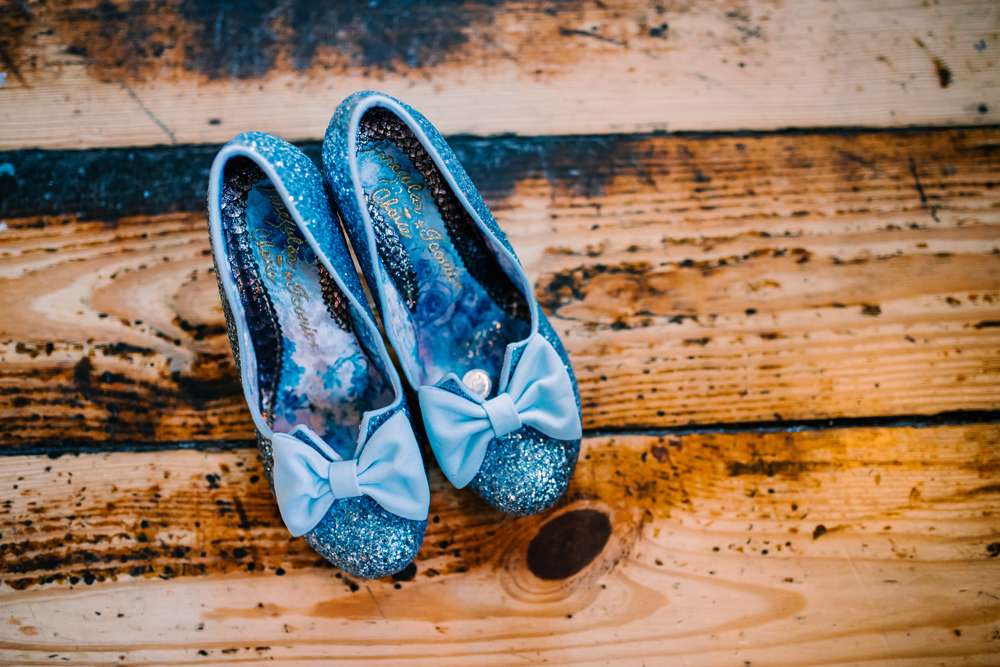 Even with a budget of just £2500, they managed to create a day that was full of personality and very true to them. As fairly alternative people who met quite non-traditionally, they felt their wedding day should should be a time that they embraced their uniqueness and add as many little quirks into their day to make it special to them.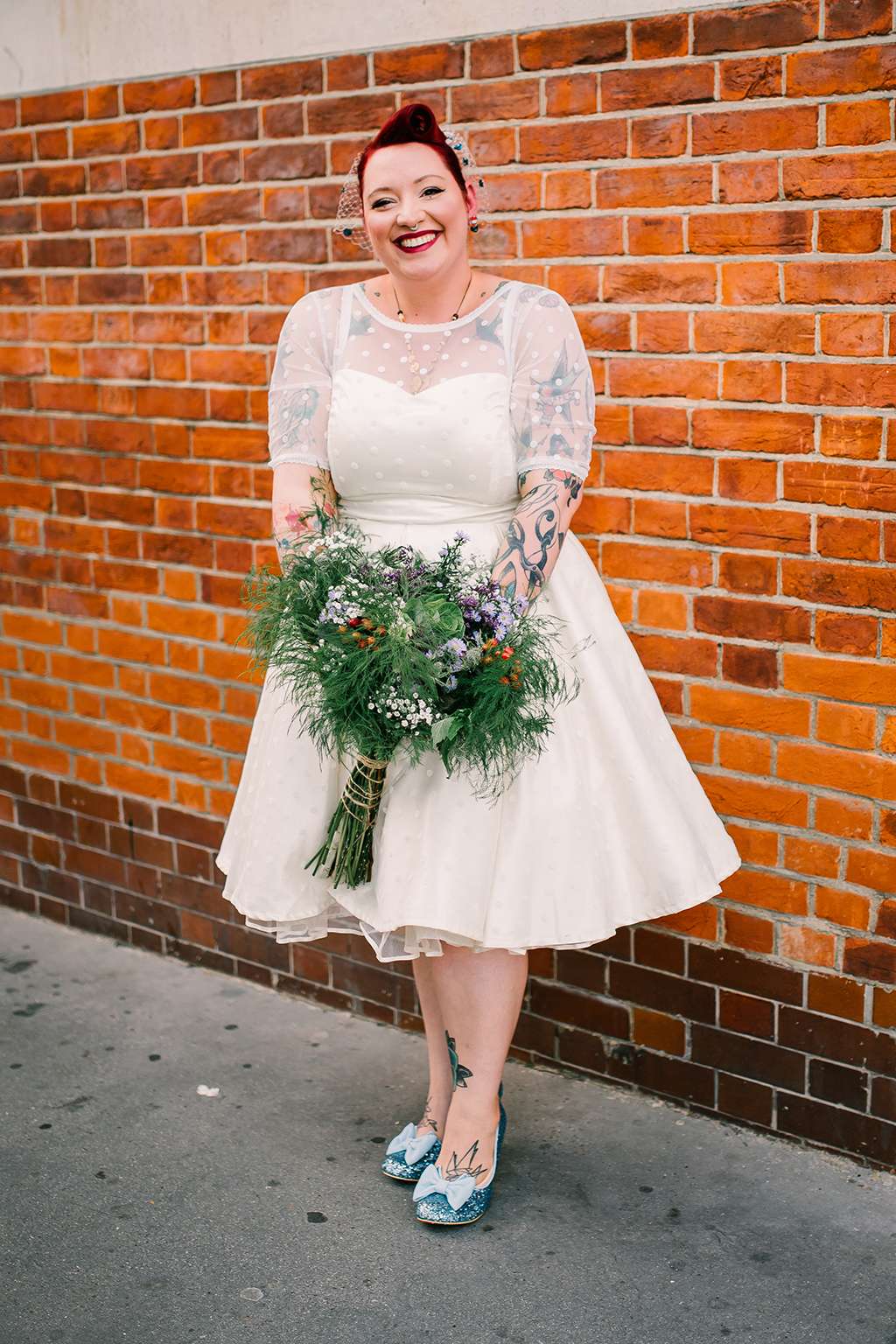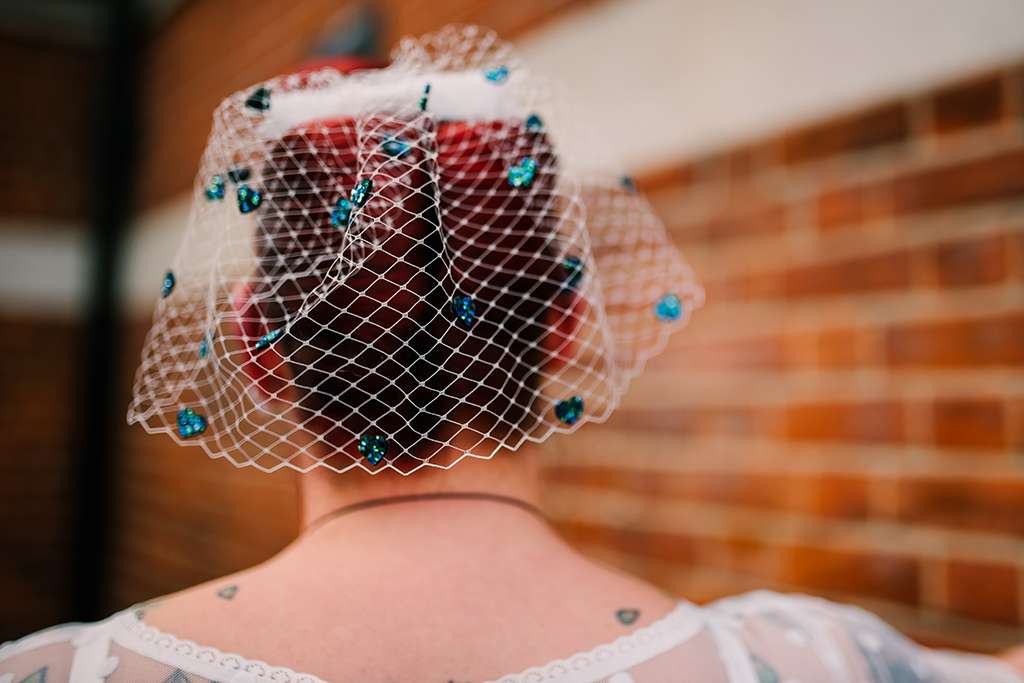 They designed a bind rune logo, which incorporated their personal motto in both English and German to represent both their heritages, which was then used across their stationery, cards, decorations and guestbook. They also had it engraved into the inside of their rings and printed onto cupcakes for their wedding cake. They're both looking to get the symbols tattooed on them soon too!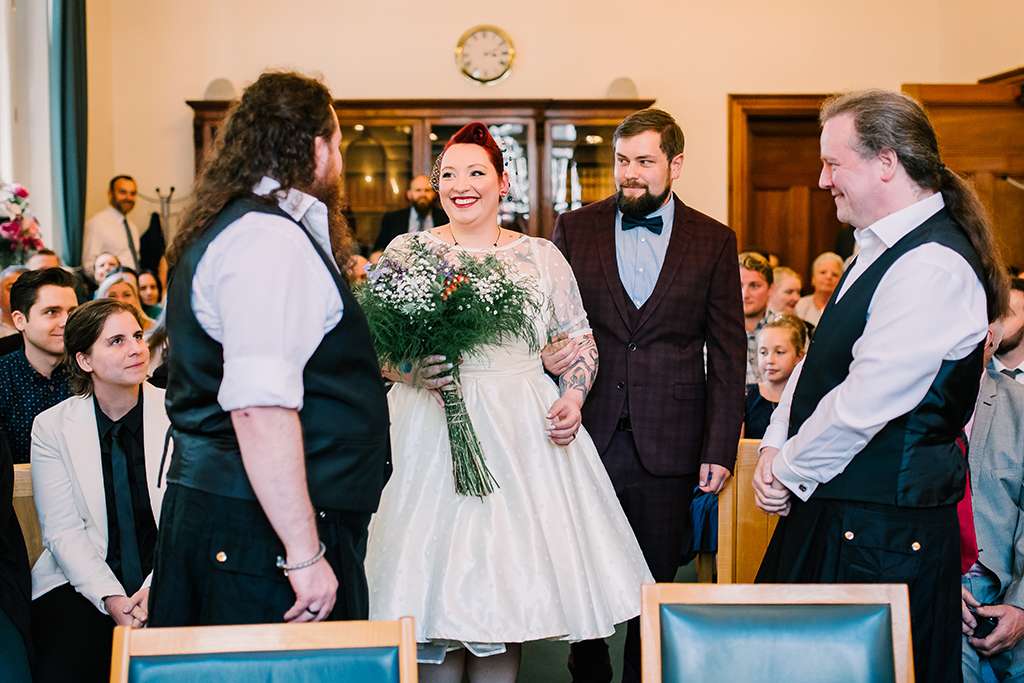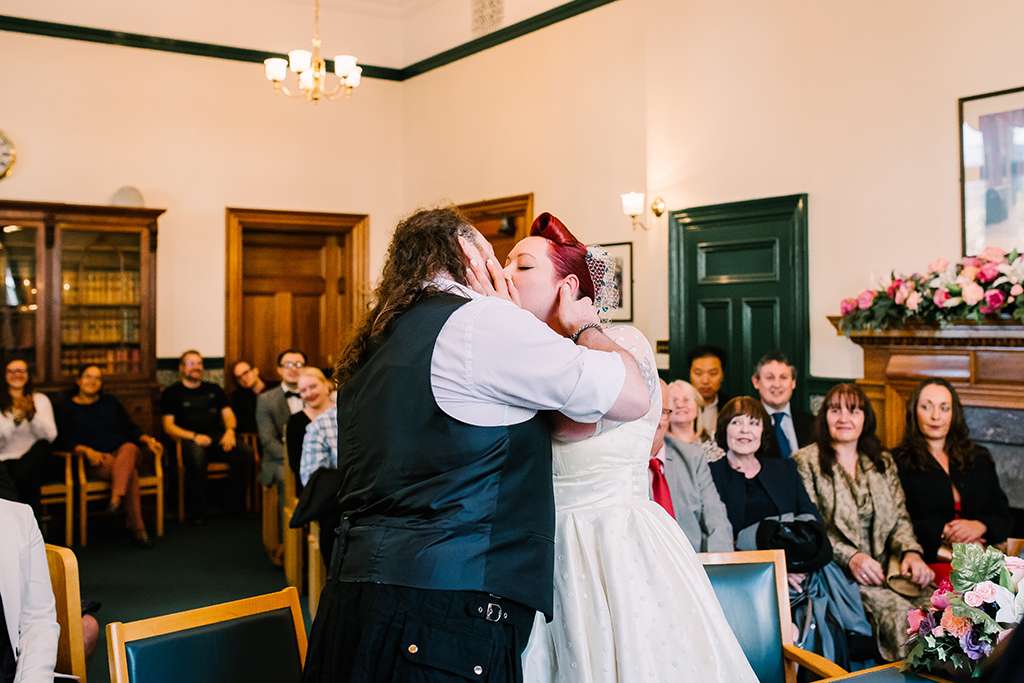 Jana chose a Rockabilly outfit from Pixie Pocket and guess what? It had pockets! She added accessories in her favourite colour, turquoise. She wore a Rock n Roll Bride x Crown and Glory Lovesick veil in Mermaid, but not as a birdcage, instead styling it like a blusher veil at the back of her head! Dave wore a kilt, as his friends have declared him an honorary Glaswegian. They both wore Dr Martens, though Jana was also surprised with a pair of her dream Irregular Choice shoes by her mum before the wedding.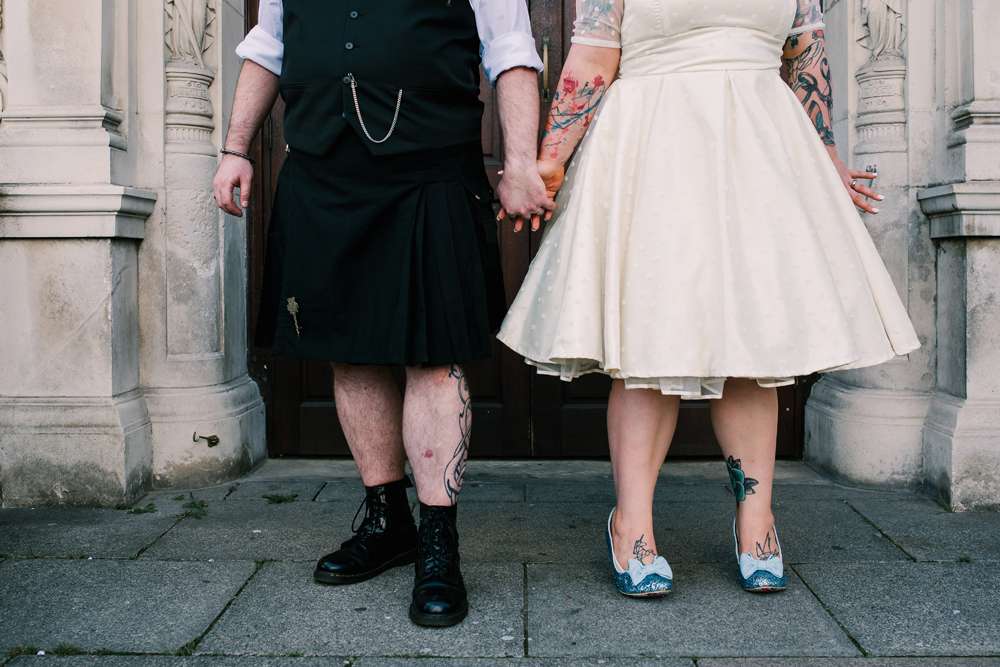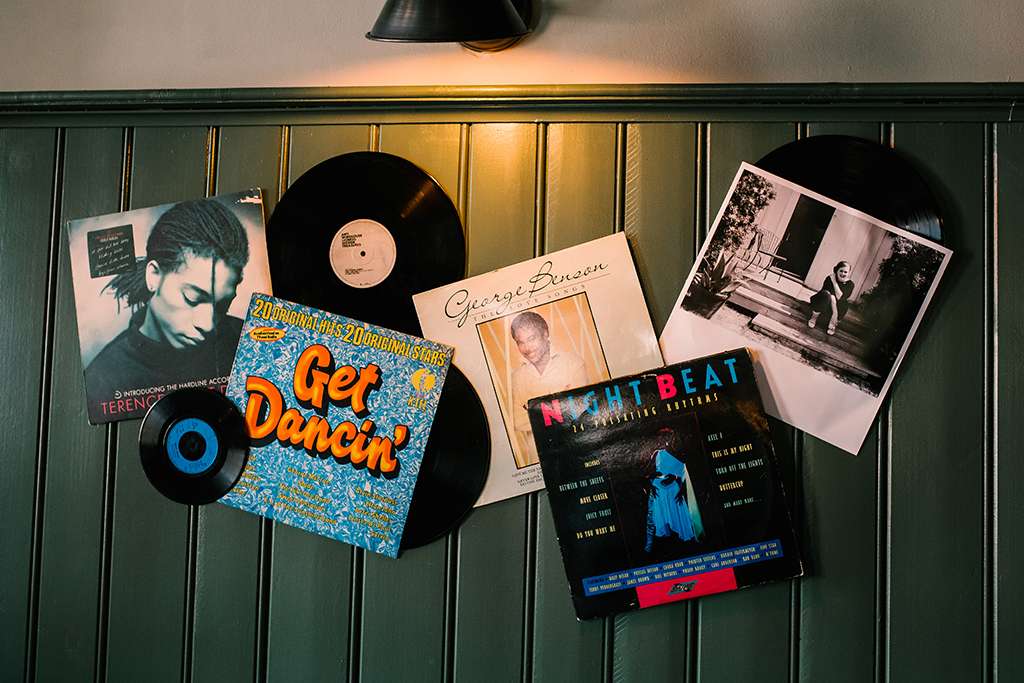 Their cake design was the one element of their the couple felt expressed their styles together perfectly. The cupcakes were topped with copies of both Dave and Jana's existing tattoos, their wedding logo and a cake topper of sugar effigies of the pair, which was a surprise by their cake maker.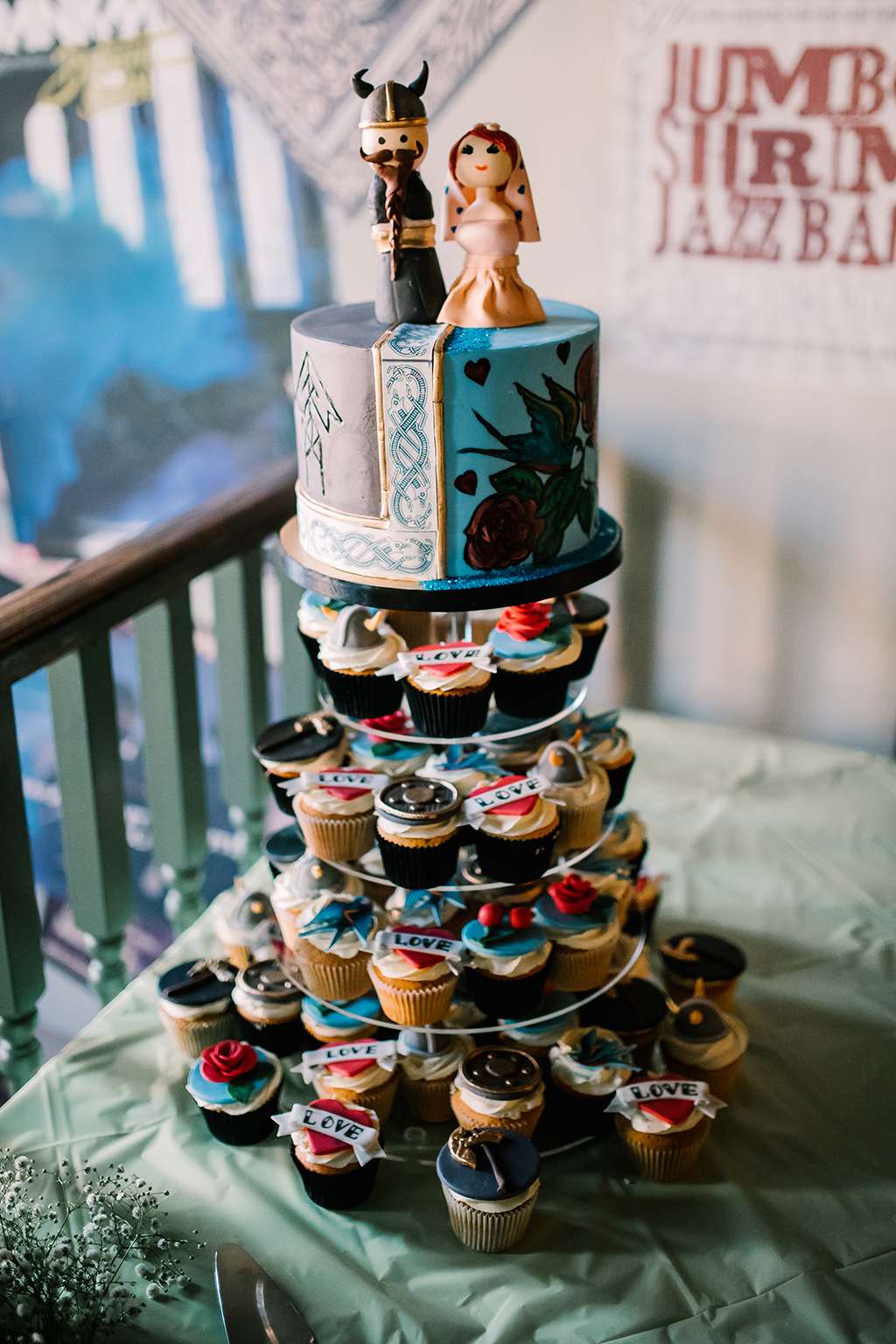 As the wedding was on quite a tight budget, they tried to make as much as they could themselves, including their floral garlands and bouquet. As Jana is a chef, she decided to include vegetables in her bridal flowers. "I ended up with a huge and wonderful bouquet with two kale flowers in the centre and mint around the sides."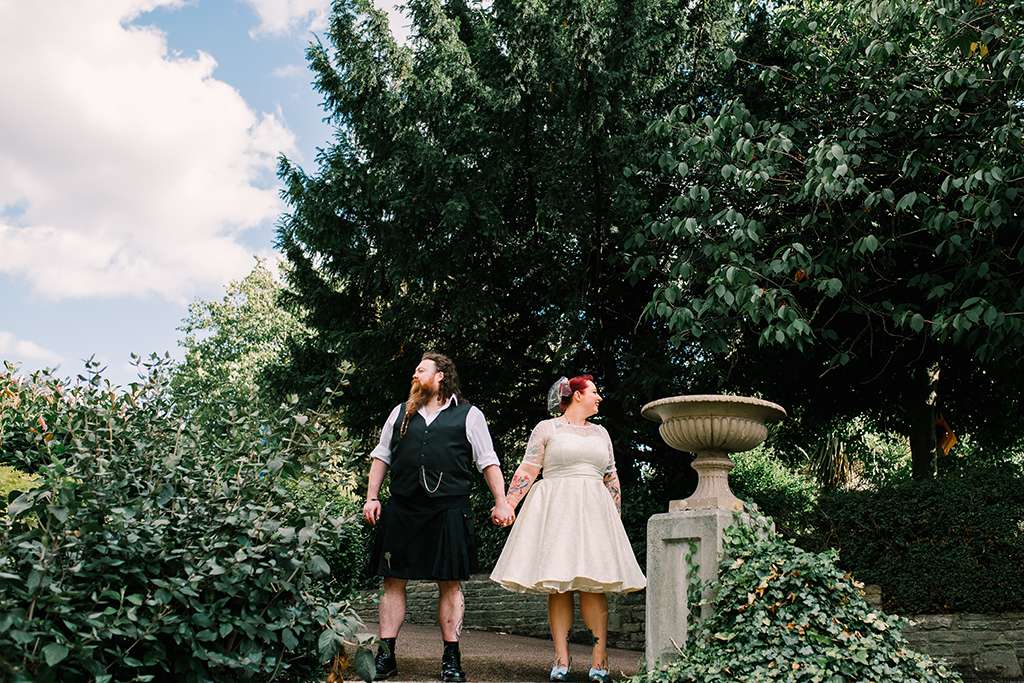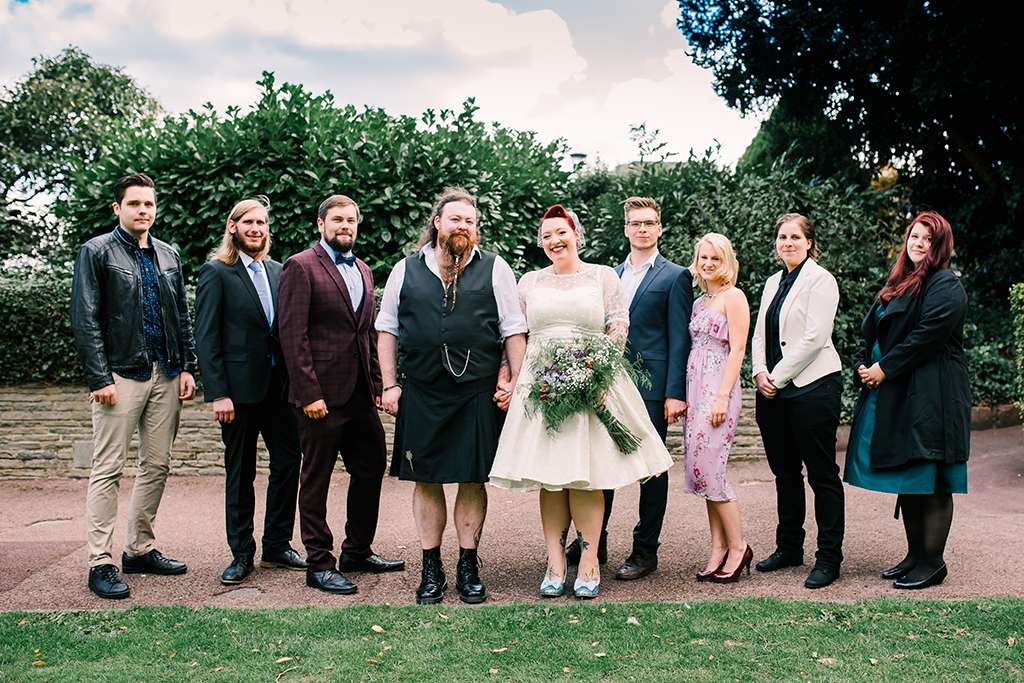 Their ceremony, a short but sweet affair at Croydon Register Office, they chose an instrumental version of a Tenacious D song for Jana to walk down the aisle with her 'mate' of honour. During the ceremony they played music from a computer game that they play together in their spare time, and they left the register office to I Believe In a Thing Called Love by The Darkness. After the ceremony, they had a short portrait session, before heading to their reception at their favourite pub for gin and craft beer.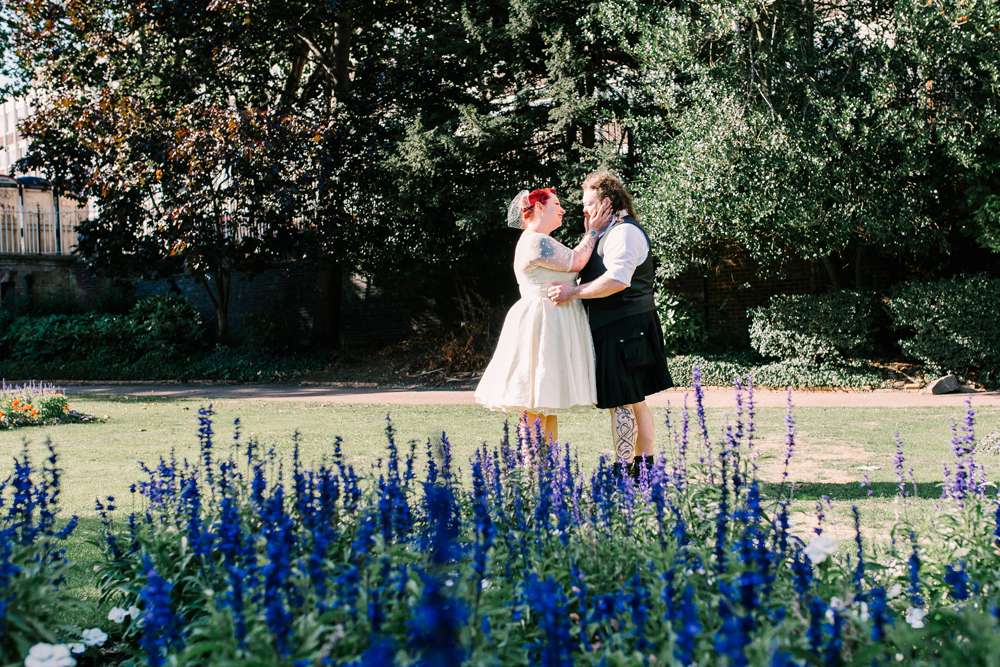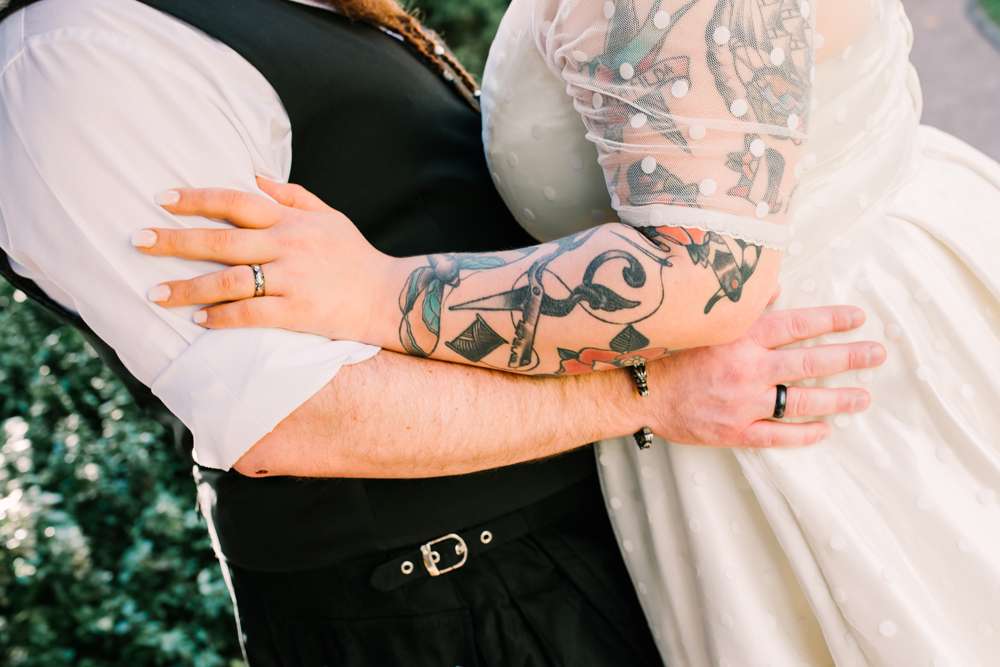 Despite finding the planning process quite stressful, it all paid off when they started seeing their vision come to life. "Seeing all our friends and family getting excited about the fact that we were getting married was incredibly touching too," said Jana. "Above all the best thing was planning all the little details together. What we came up with in the end was a day that was exactly half of each of us. We wanted to plan the wedding as equals and managed to do exactly that."