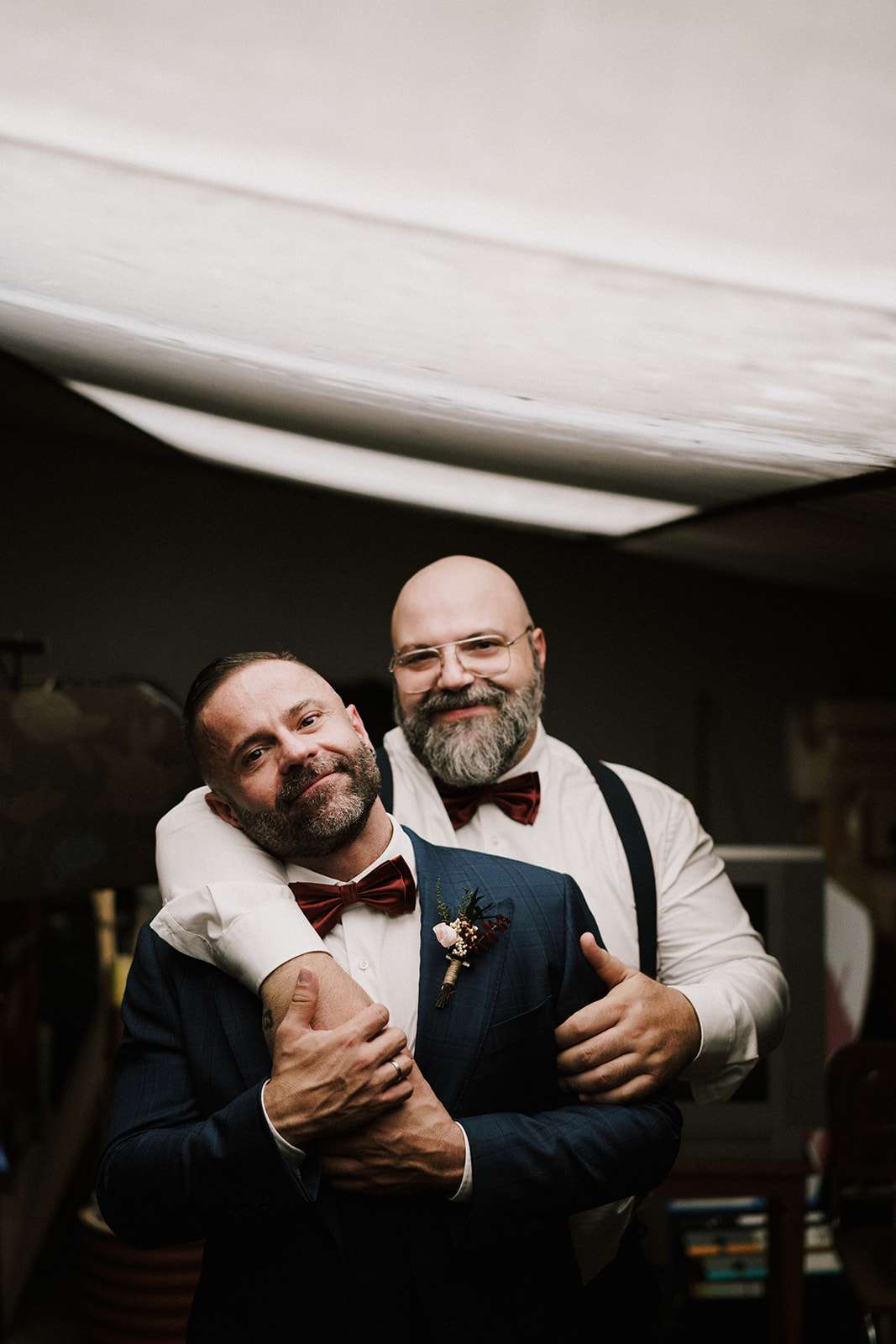 Oh, Alexis and Yiorgos. let me count the ways that I completely adore your wedding celebration! Married in September in Barcelona, they had a city hall ceremony followed by a bookstore reception in an industrial area turned artisan market just outside the city. Their wedding planner, Happy Endings Barcelona, did the most incredible job dressing the space with candles, chesterfield sofas, birdcages and flowers, and they pumped out a flog machine during the meal resulting in the most dramatic wedding breakfast ever!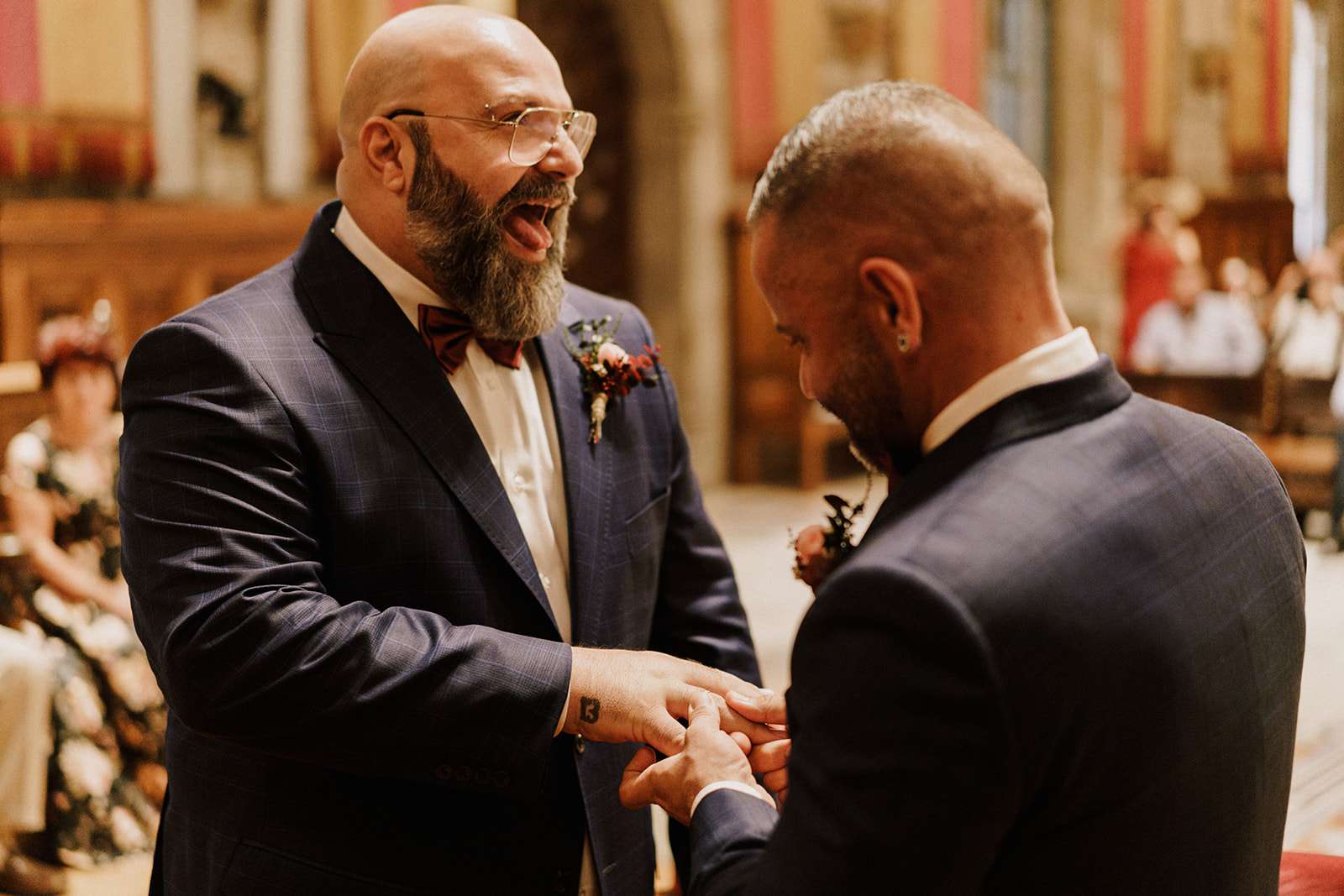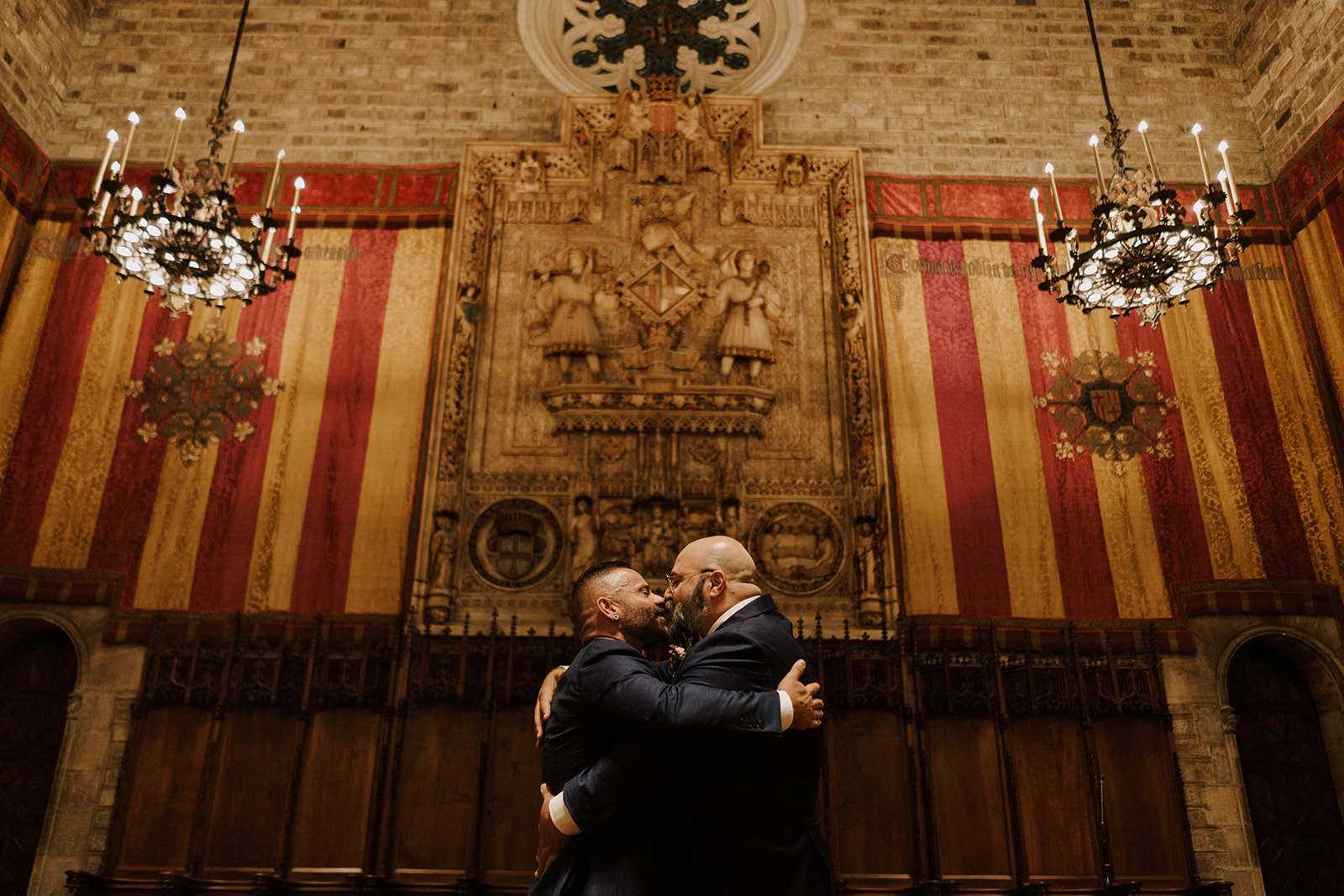 "We met in April, 2003 when Yiorgos came to Barcelona for a Bear Party with one of his best friends," they began. "On the first night they went out to a bar and there we saw each other… It was love at first sight. We were both too shy to introduce ourselves as we were surrounded by friends, but on the second night we saw each other we started exchanging smiles and warm glances. The third night a mutual friend from the USA finally introduced us and that was it."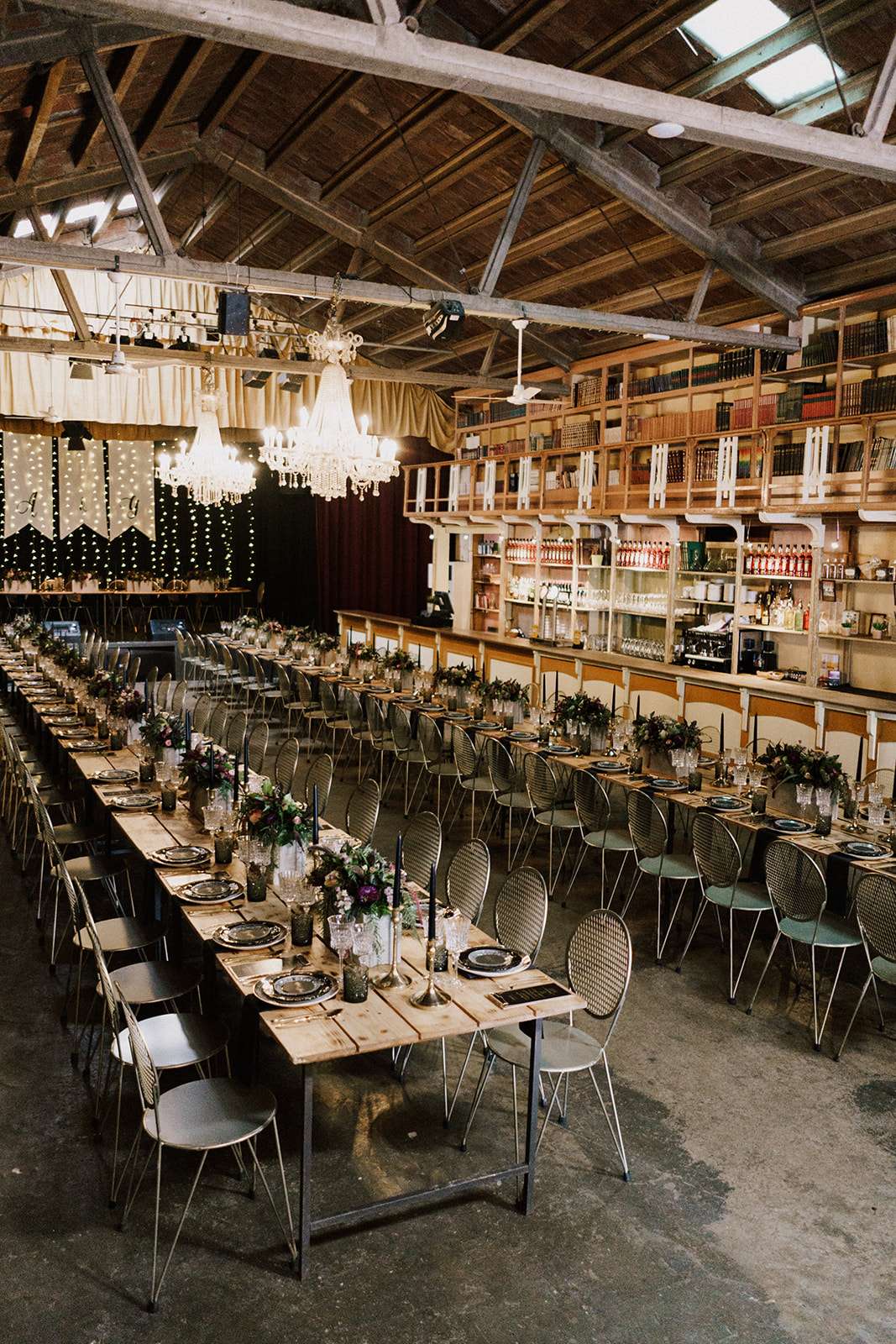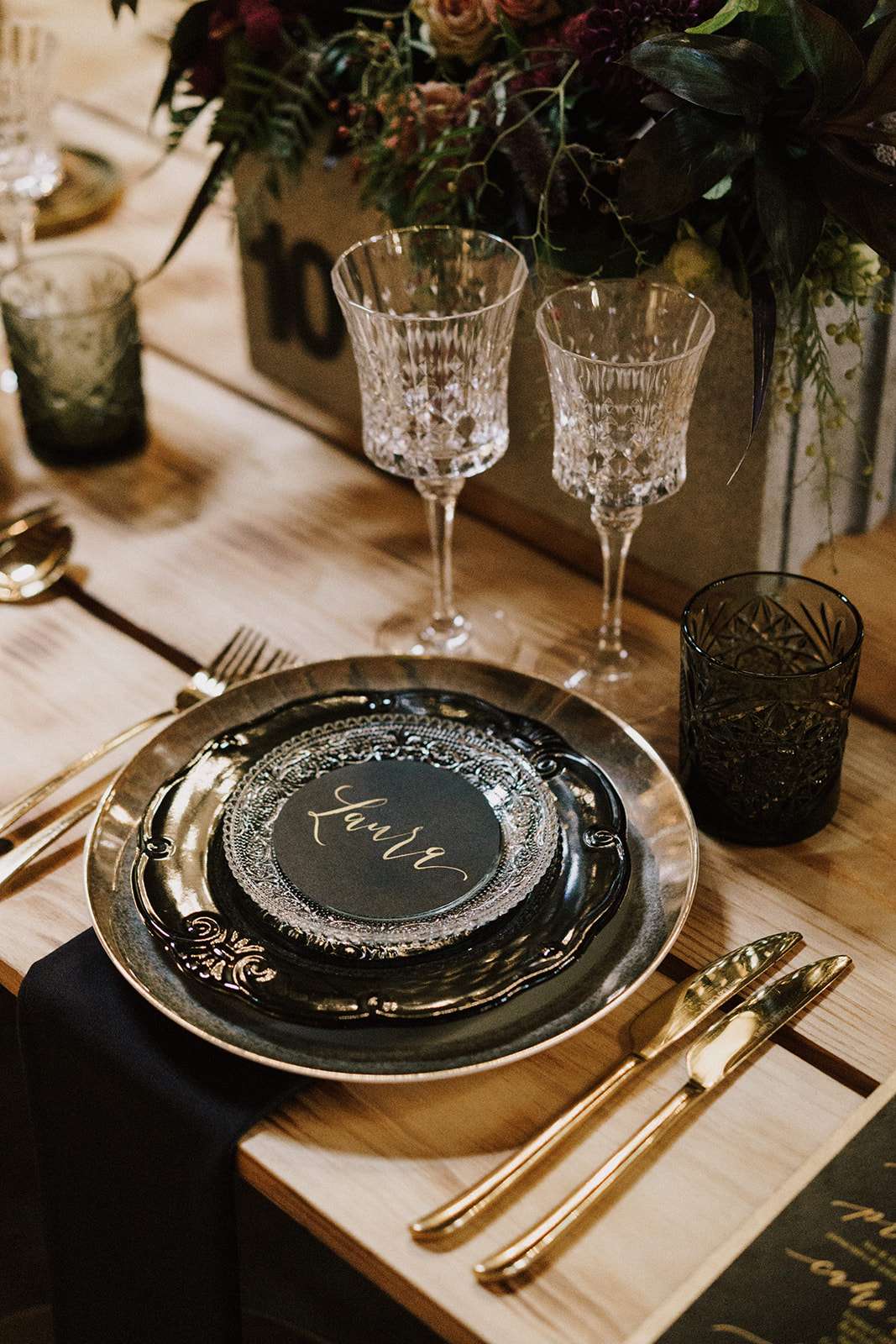 Fifteen years, four months and 22 days later they said 'We do!" at Salo de Cent (Barcelona's city hall) surrounded by their families and loved ones. "Our wedding was a romantic, magical fantasy", the continued. "We were inspired by vintage elements and our own lifestyle.  Everything was distinctive and something we came up with ourselves. We homemade the hanging fabric canvas with the lyrics from Lovesong by The cure and our initials ourselves."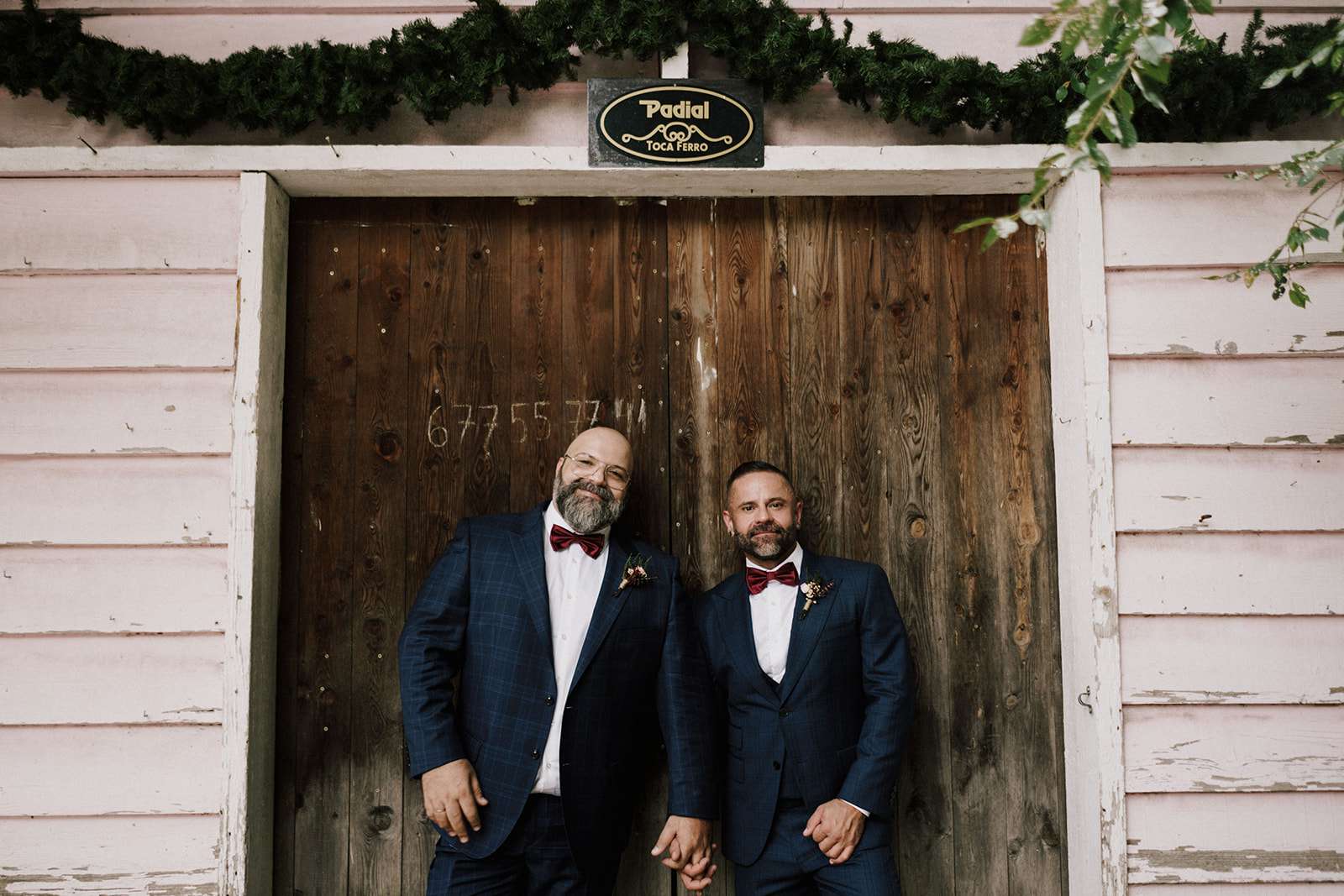 One of their favourite parts of their wedding was just how much of a good time all their guests seemed to have. "We were surprised when all the guests told us how much love the felt during the wedding and up to this day they still call it 'the magical wedding of love'!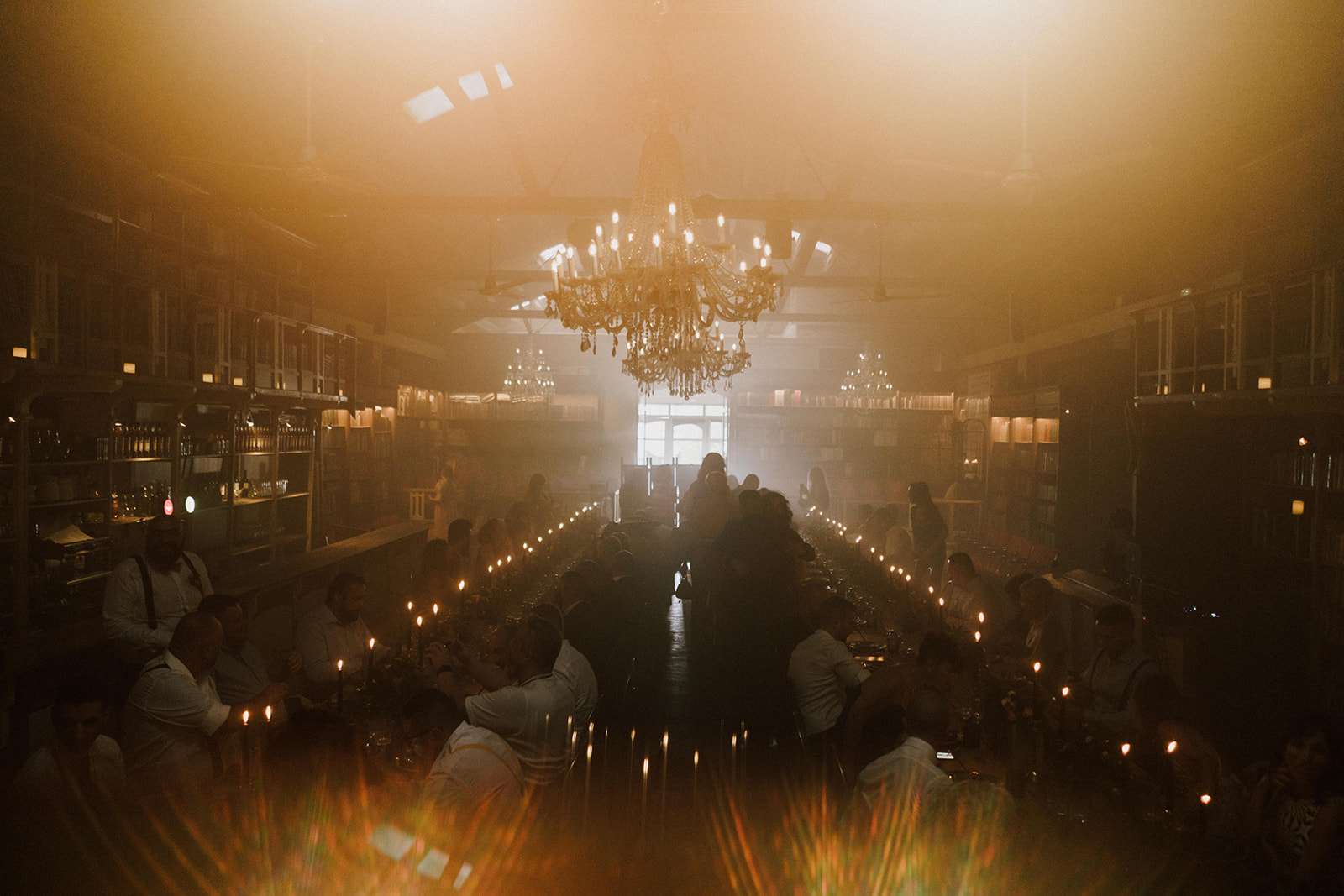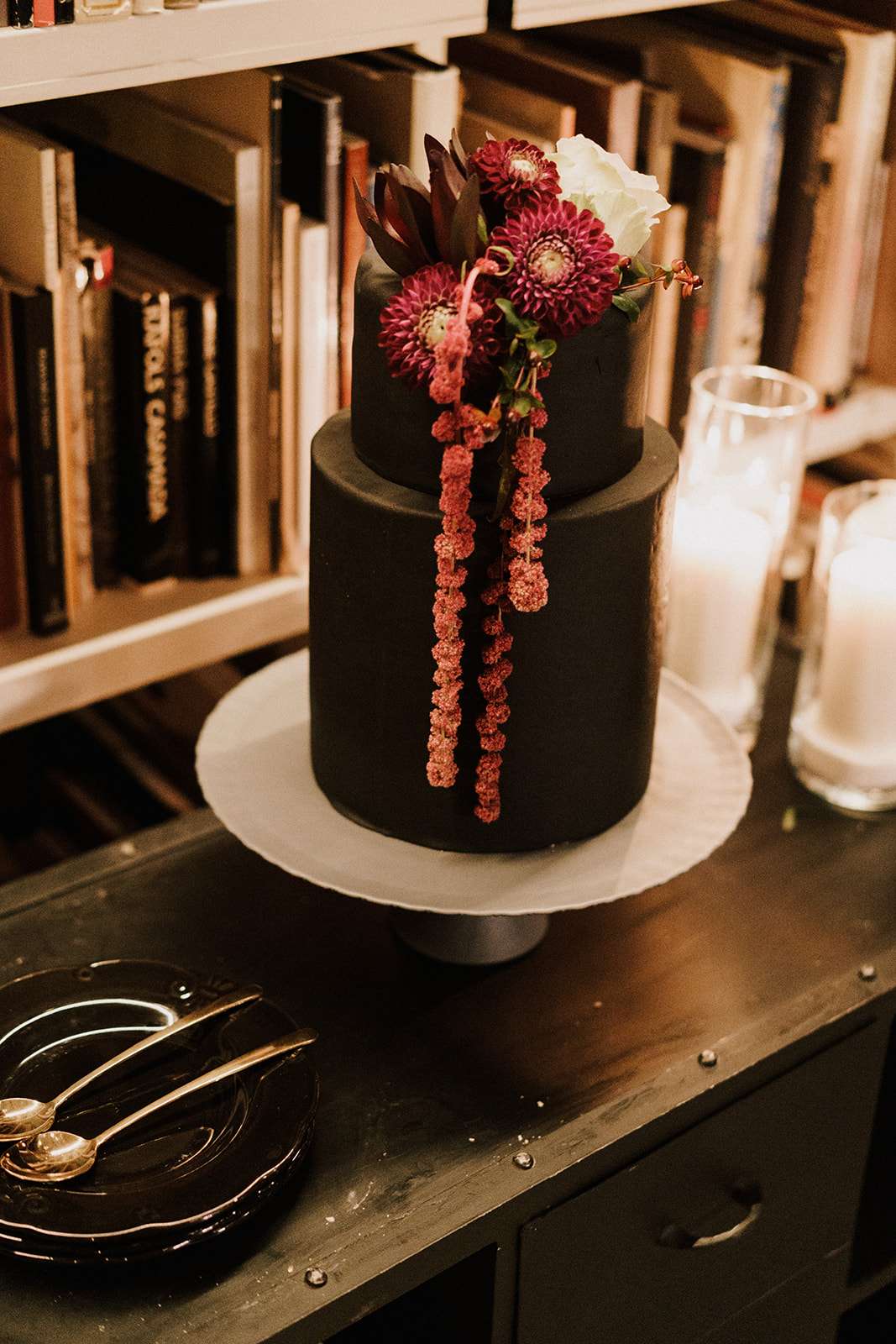 "There's nothing we would have done differently", they concluded. " For us it was perfect. To other couples we'd say enjoy the process because the actual day of the wedding goes so fast, faster than you can ever imagine. It was the best day of our lives!"