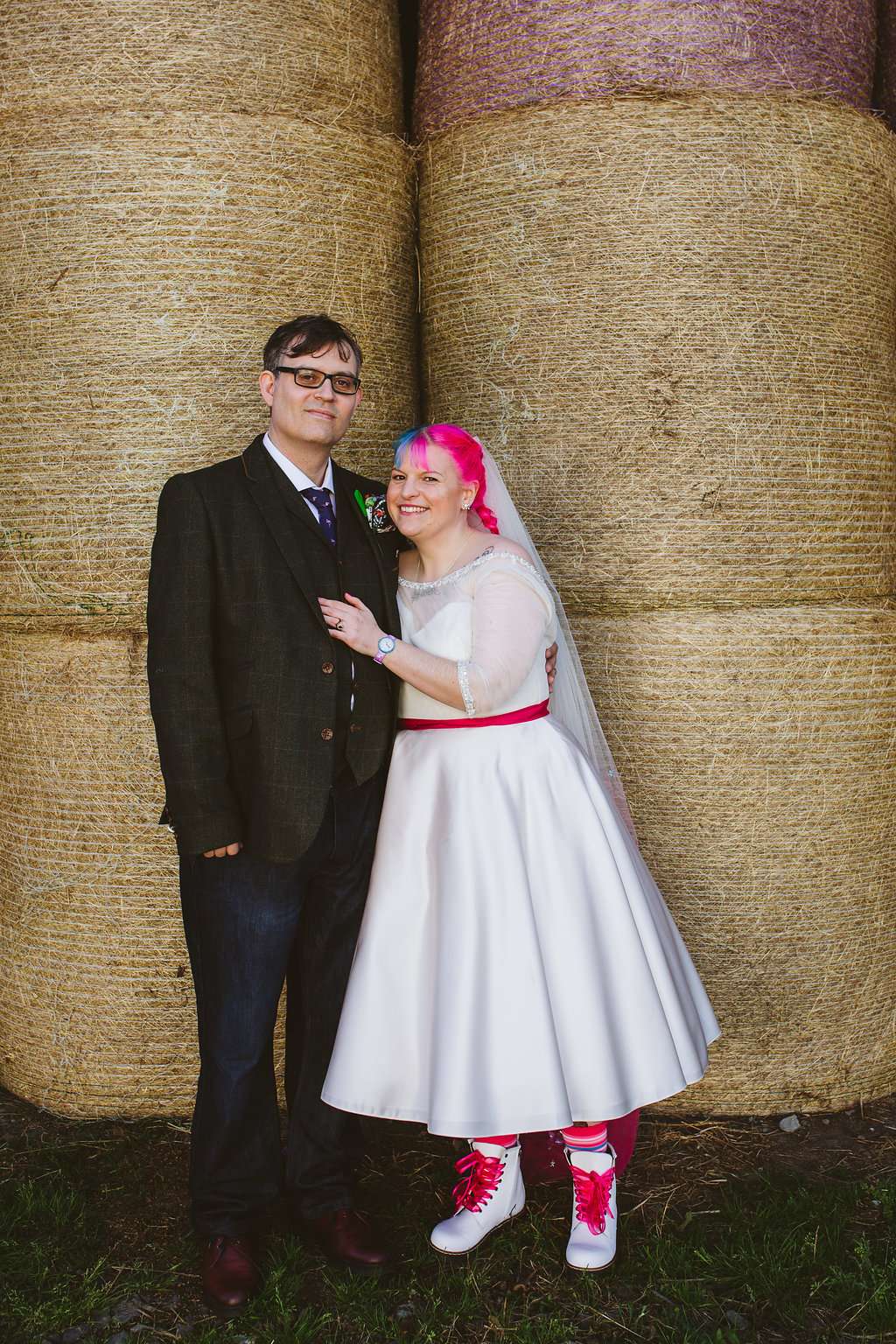 Lucy and Stuart's playful wedding brought together elements of everything that they loved. To suit their rustic barn venue, High House Farm Brewery in Matfen, they went with a woodland vibe, which they then added whimsical edges to it as, in Lucy's own words, "I wanted to add unicorns and glitter!" Squirrels, foxes and unicorns were the inspiration for the day, and this totally shows. "I wanted to include lots of things that were special to us, and I love anything personalised so everything we did had a bit of 'us' in it."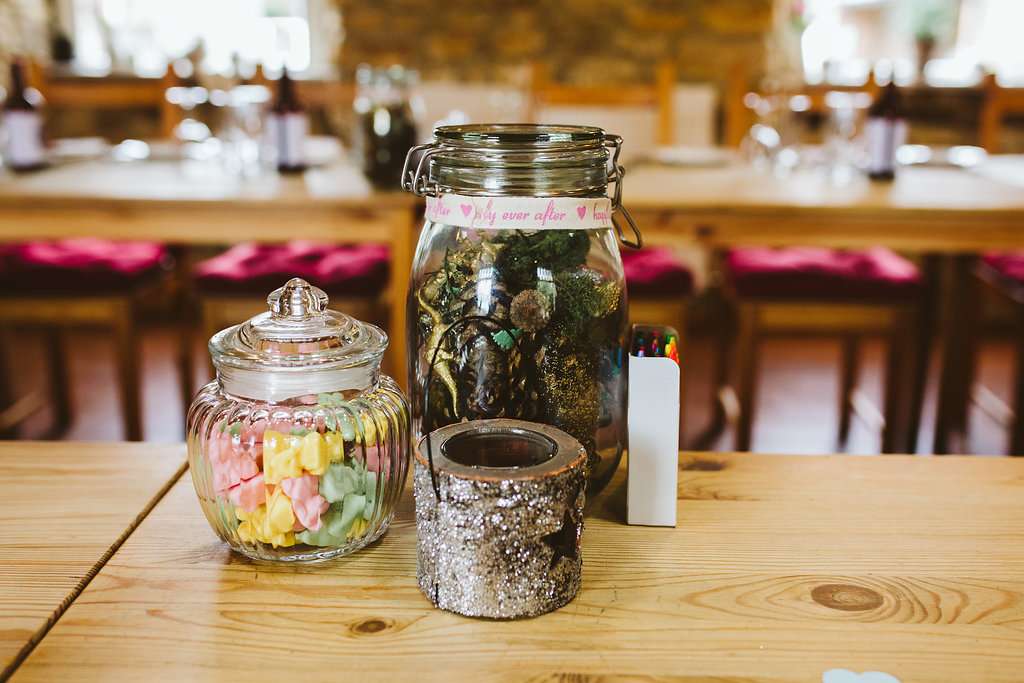 As film fans and comic lovers (after initially talking on OK Cupid, they met for the first time at a London Comicon where Lucy was dressed as the Troll Hunter from the film Troll Hunter!) the guys all had paper buttonholes made from comic books or music sheets by Becky Meadows. The ladies all had daisy chains, to keep up with the whimsical woodland feel. Stuart also managed to get a Star Trek quote into the ring exchange that was part of their laid back ceremony.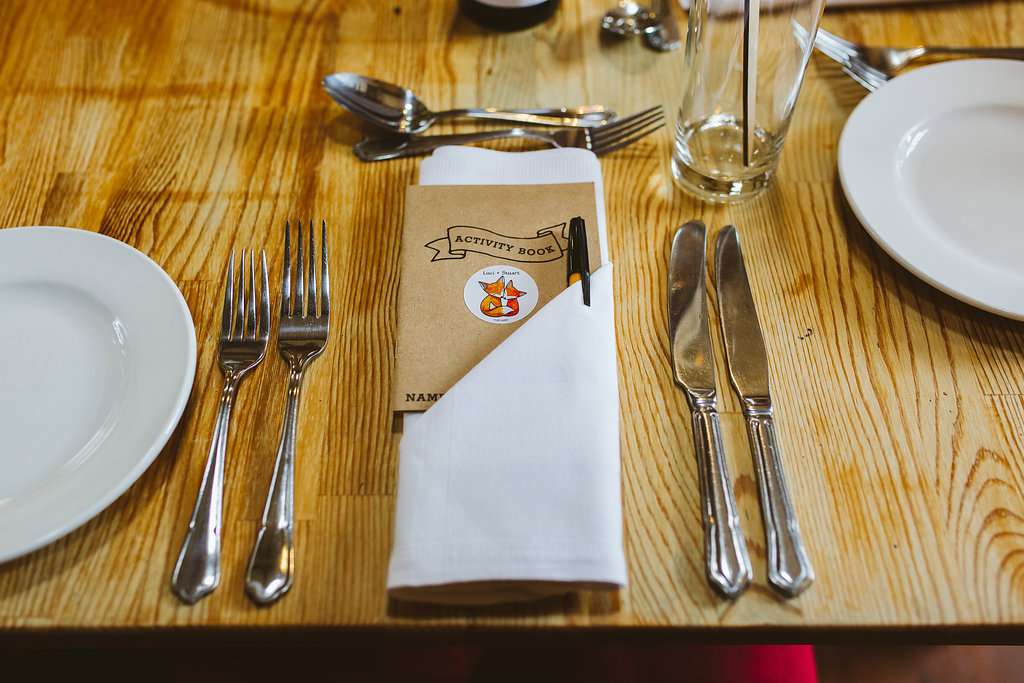 "We wanted it to be really informal, so we didn't have an entrance." Lucy recalls. "We walked into the room together and stood in the middle of our guests to recite our vows, which we'd written ourselves." Their two buttercream cakes reflected their personalities too: one, covered in dark chocolate ganache, had a Princess Leia and Han Solo topper, whilst the other was studded with little edible leaf embellishments and two wooden fox toppers.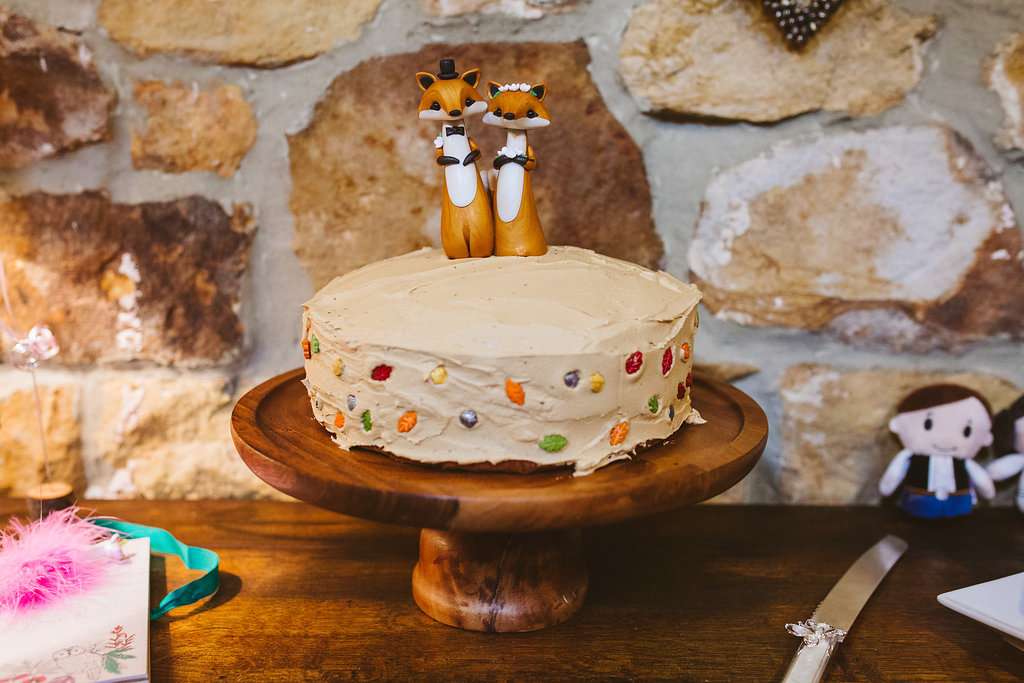 Finding the perfect details was Lucy's favourite part of planning. "I loved buying the decorations and finding little things on eBay and Etsy. And although it was stressful getting the DIY bits done, I really enjoyed that as well." Lucy and Stuart made all of their wooden place settings in the form of drinks markers in glasses and hung on beer bottles, which they also designed and made the labels for. They also had cardboard cutouts of their cats there too, as they couldn't be there from London.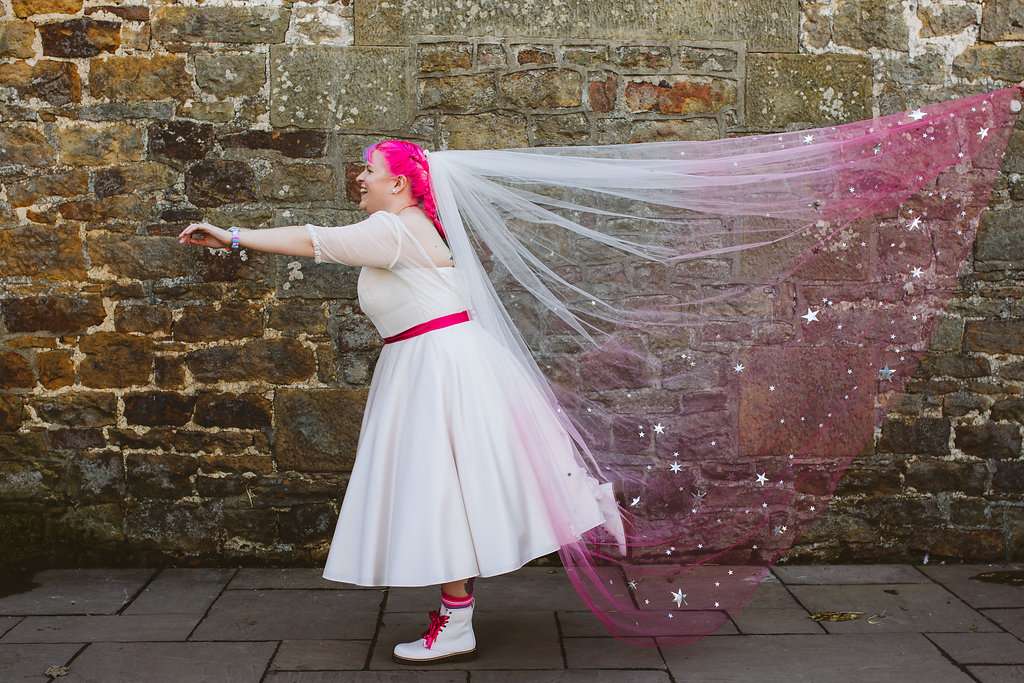 Stuart's colour palette perfectly matched the wedding's autumnal woodland tones, in a tweed suit from Twist N Shout, whereas Lucy's wedding outfit was a riot of colour. To match her harlequin bright pink and electric blue hair, Lucy accessoried her tea-length FairyGothMother dress and petticoat with a dip-dyed pink Rock n Roll Bride x Crown & Glory veil, Doc Martens with bright pink laces, and a glittery 'It's Only Forever' necklace from Curiology. And we spy a Rock n Roll Bride pin on her jacket too – yay!  Lucy is in the Rock n Roll Bride Facebook group where brides can safely ask for wedding planning advice, so it's so great to see that she wanted us as part of her actual wedding day too!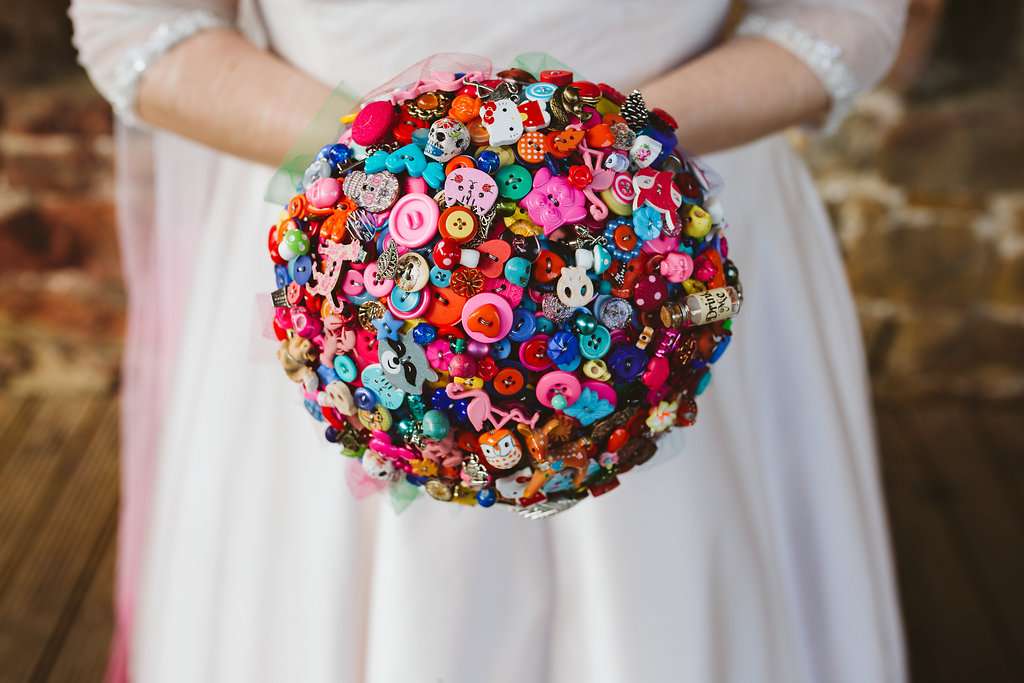 Lucy has special thanks to the venue for making their day so wonderful, "We had the whole place to ourselves for the whole day – the venue is so beautiful and the staff were amazing!" she says. "We also didn't have to pay a hire fee – but as we didn't want our guests to have to pay for anything on the day or go hungry, we paid for all the food and drinks in advance. I wish I'd known before planning how helpful all the vendors would be – I was worried about people understanding what we were trying to do, but everyone we spoke to was brilliant."