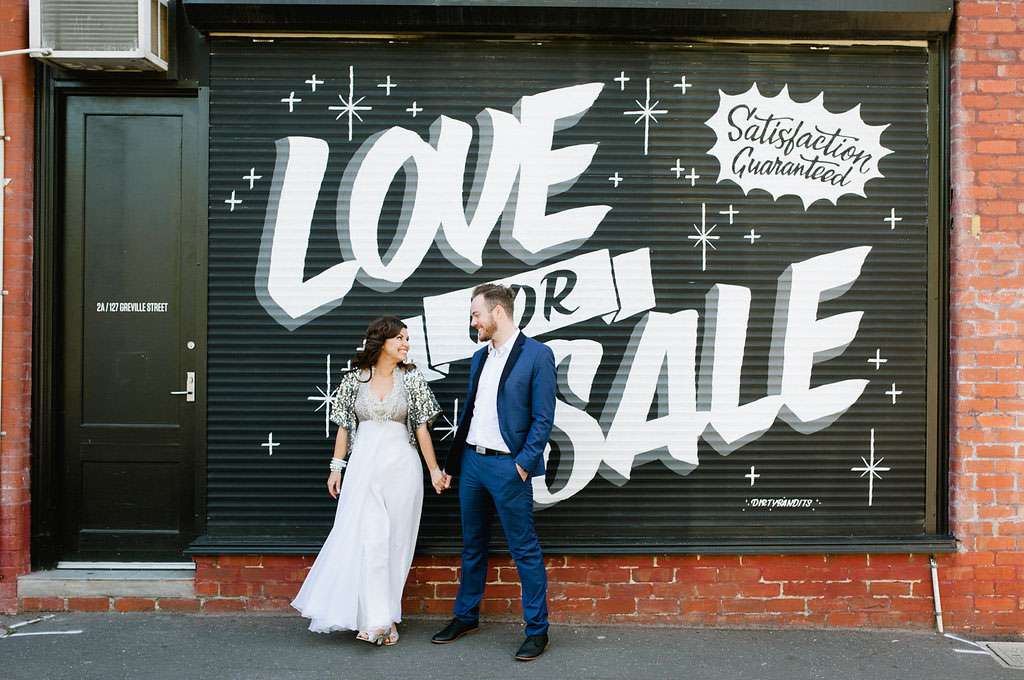 Simone and Thomas were married at Mofo Lounge in Melbourne. The venue is decorated in a Moroccan theme so this set the tone for the wedding. The couple had a small budget so didn't want to fuss around too much with extra décor or details.
"The actual inspiration for our wedding was everyone else and all the 'When are you finally getting married?' questions!" the bride laughed. "Because we like to have fun, we thought let's just do it! Our theme was based around our venue, but it also had a bit of a vintage Hollywood influence with my dress."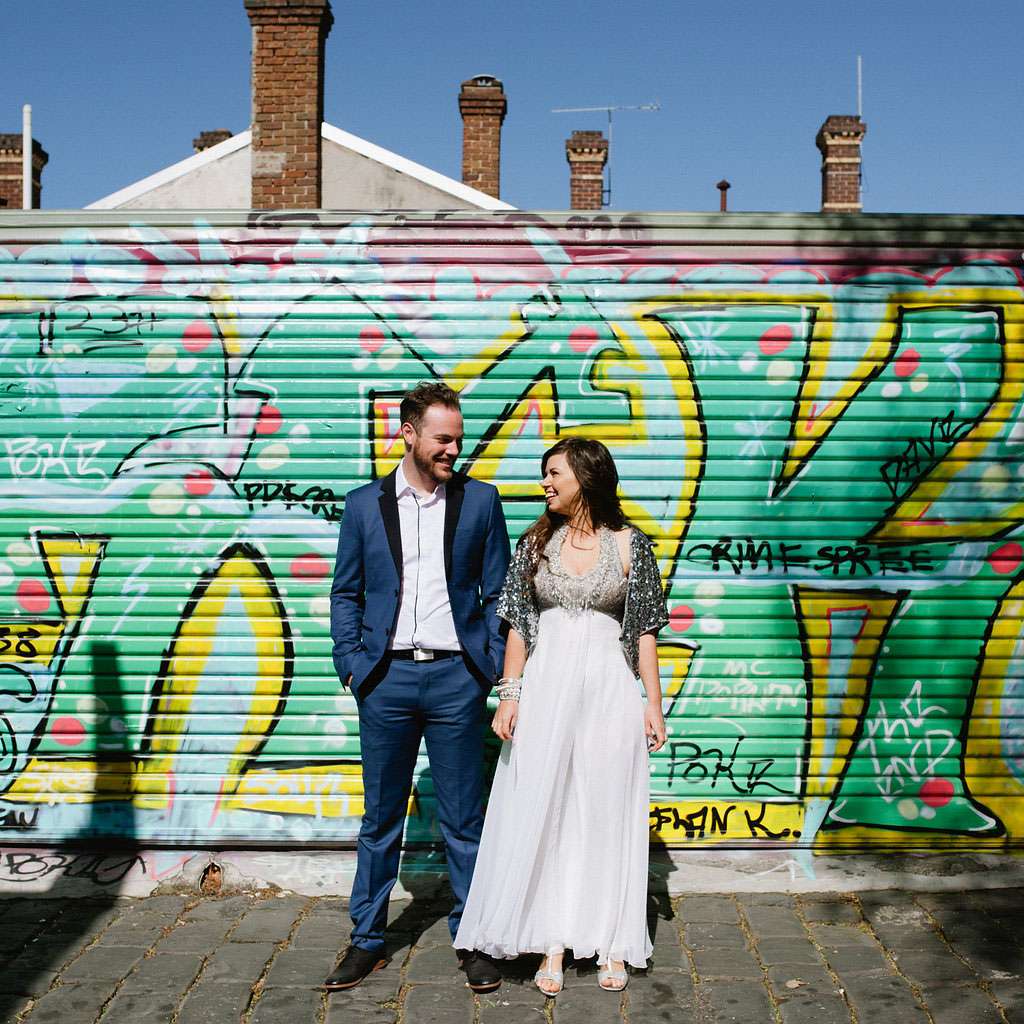 The bride's dress was vintage and cost her just $380 including alterations. She bought her bouquet the day before when she saw it, already made up, for $20 in a florist's shop window!
"Instead of a cake we had a lolly bar and chocolate fountain with fruit and Turkish delight. Our extra décor was simple. We had lolly tins for the party favours. We didn't have to do anything with the venue because it was already decorated so well. It's the only venue we physically looked at and we knew it was the one."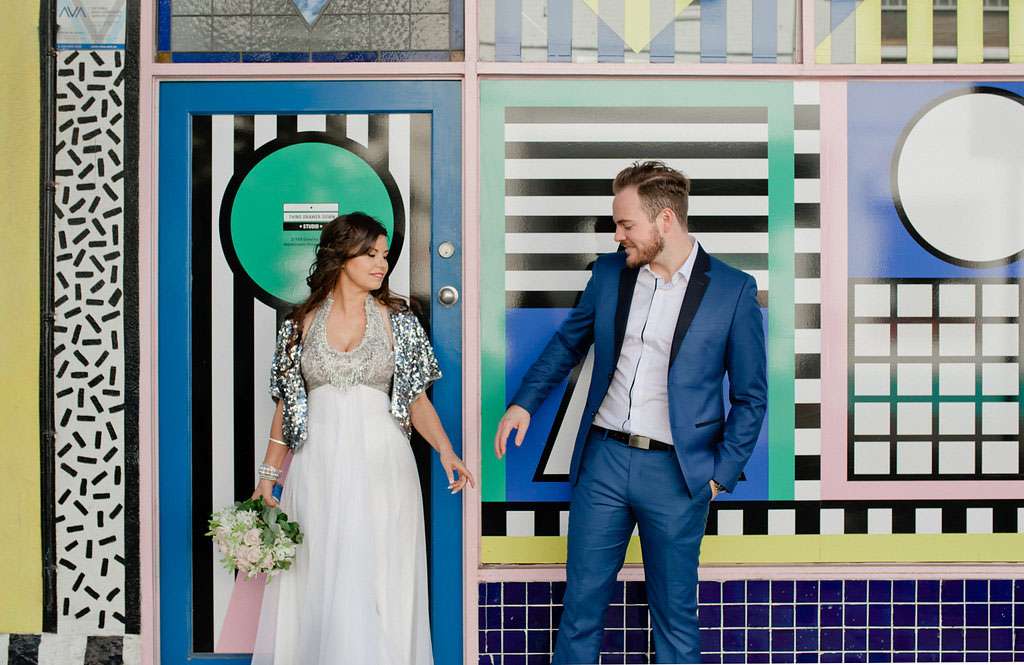 "Our budget was $10,000 but we spent way less than that", Simone said. "Our biggest cost was the bar. When we started planning, we thought about what people take away from a wedding, or wished they had more of. We decided that we (and most of our friends) just really love to dance to music they love, eat a lot of food and drink good booze. We wanted them to have the freedom to choose and not worry about the cost. We set a tab limit with the bar staff and they kept us informed of the total through the night. Thomas was actually surprised at how little was spent an hour before we finished, so he called 'Shots! Shots! Shots!' And it was all very fuzzy from there!"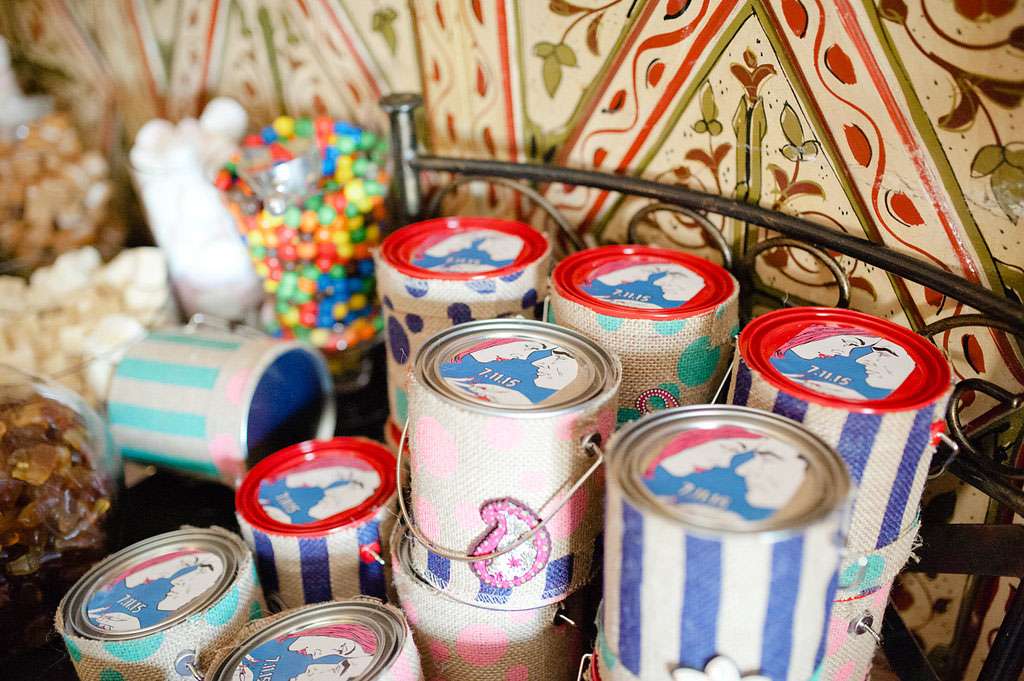 "As cheesy as it sounds, the best part about planning the wedding was doing it together", she concluded. "We would search different ideas online and show each other what we liked. We were entering into a new awesome stage of our relationship together so communicating well and doing it together was important – and fun!"