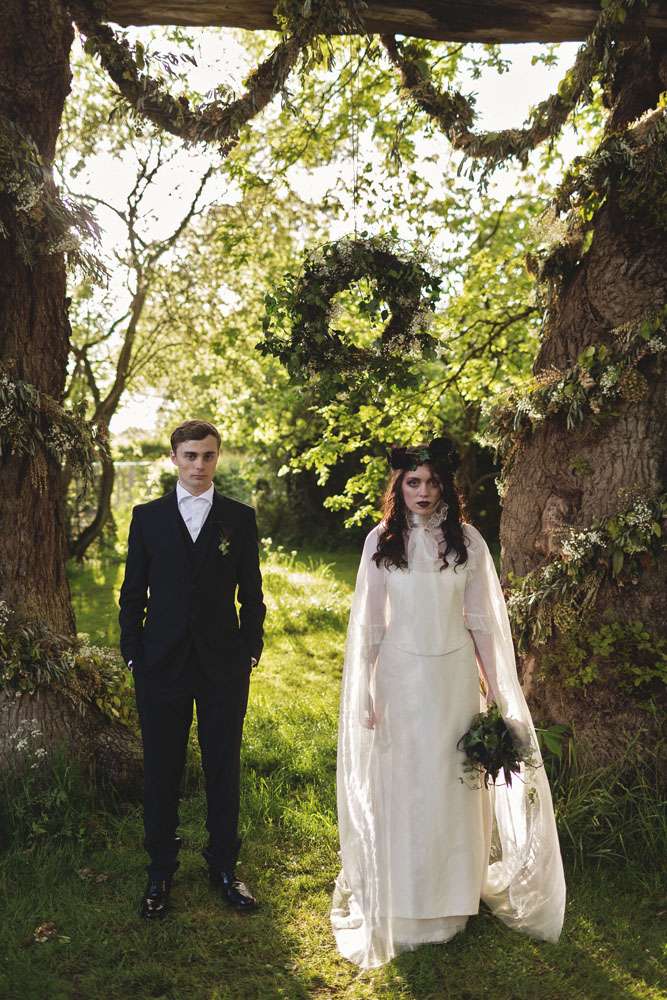 Like any good teenage goth, I grew up with a slight fascination with vampires. From Blade to The Lost, Boys, From Dusk till Dawn to Interview with the Vampire… I even not-so-secretly loved the universally panned Queen of the Damned (well, the soundtrack was good!) So when photographer Lisa Devlin showed me the Dracula inspired bridal shoot that she created at the last Photography Farm workshop, I was super excited to share it!
"The inspiration, just like all of the shoots at Photography Farm, was our models", she told me. "When I met our couple, Shannon and Jack, we started thinking about creating a shoot that was a fresh take on the bride of Dracula. I have a copy of Bram Stoker's Dracula from the 1920s but as I'm not really into doing 'themes shoots', we really just wanted this to be the starting point. We also looked at the Twilight series of movies and the track Love is Blindness by Jack White."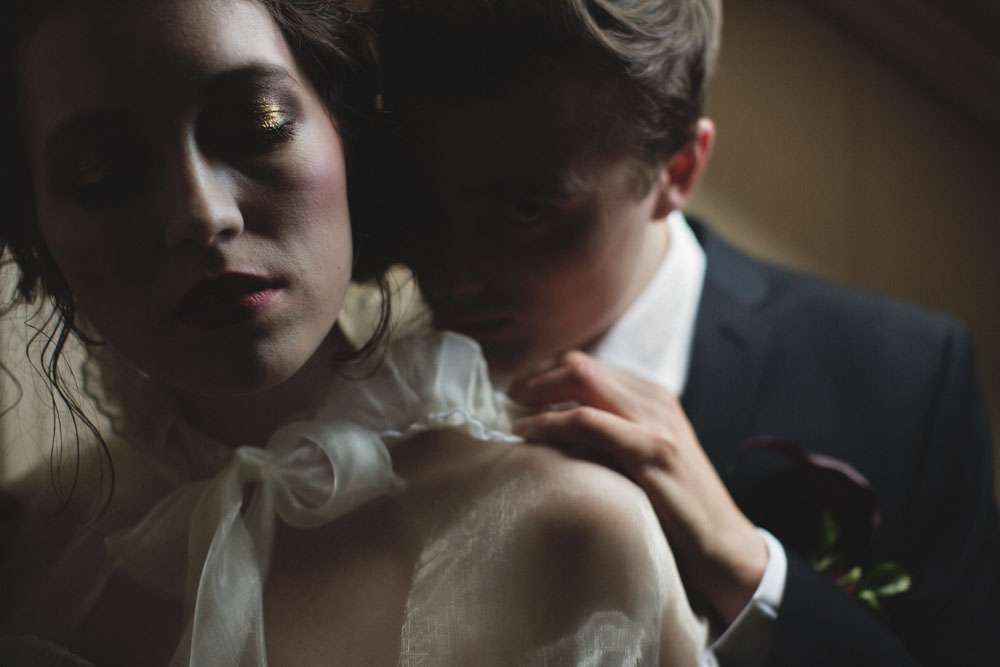 "We always include a shoot at Photography Farm that pushes my creativity and gives our new 'Farmers' some rather lovely portfolio imagery", she continued. "As we are teaching wedding photographers, it can be a great way to let them experience what it is like to shoot under pressure as it all moves quite quickly. It also illustrates how to pull together a creative shoot that can elevate your business and get you noticed which is another element that we always push at Farm."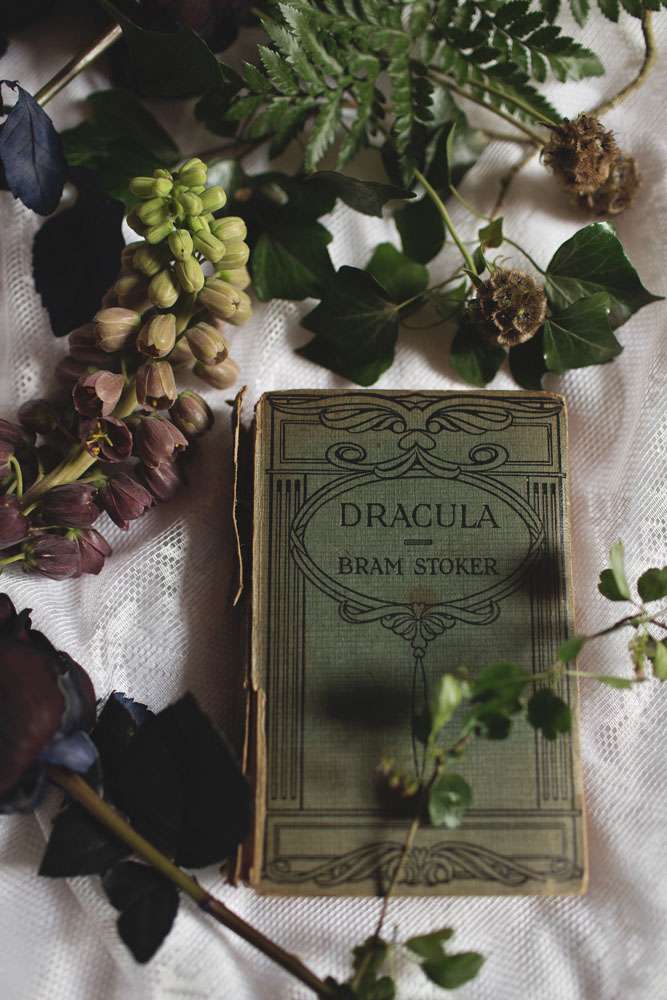 "The day of the shoot had super dramatic weather with violent thunderstorms, hailstones and torrential rain so we started the shoot in one of the bedrooms at the Farm. Our dress designer, Jo at The Couture Company, had supplied a beautiful corset and bespoke cape and Helen and Lucie from Church Lane Flowers were on board to dress the bed frame with foliage. With hair and make up we started with a relatively fresh look that gradually became more vampish as the shoot progressed. Chris and Lucy from Long Haul Films also created us this amazing video."
You might have noticed that I feature very few styled wedding shoots on Rock n Roll Bride (especially compared to other wedding blogs!) I always prefer to share real wedding inspiration with you guys because I think it's way more relatable. However sometimes a shoot like this presents itself and I just know you're going to love it just as much as I do!
Teenage goths unite!