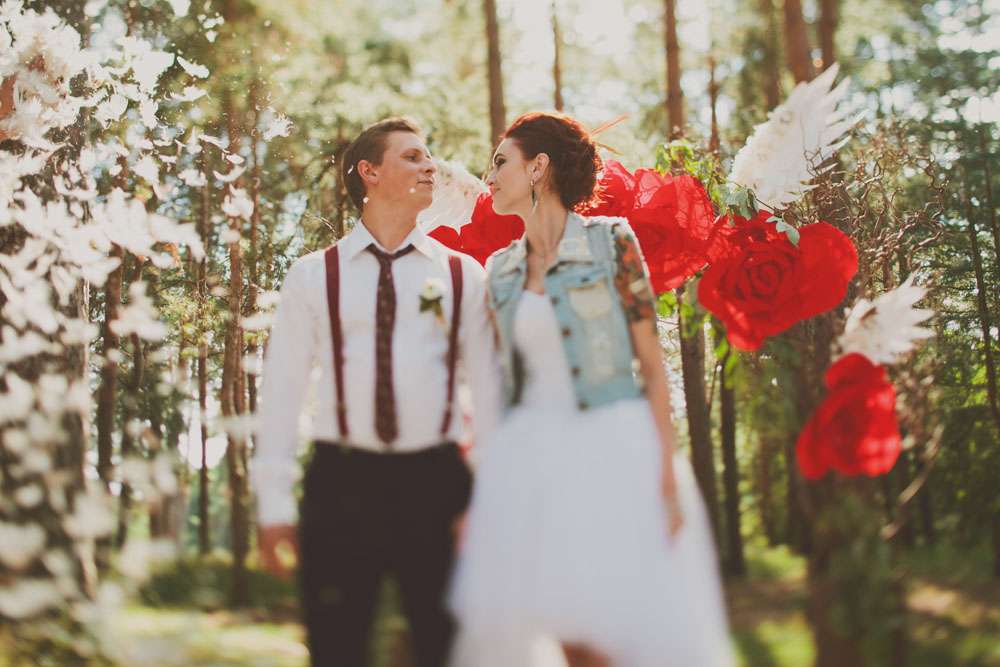 Alexandr and Ekaterina's wedding took place in their hometown of Penza in Russia. They wanted their day to be just like a fairytale.
"We wanted a no-frills wedding", wrote the bride. "Something light and summery. We wanted our guests to feel like they were about to go on holiday! Our theme was a mix of old school tattoos, wings, roses, birds and feathers. We were also influenced by summer, nature, freedom… what could be better?"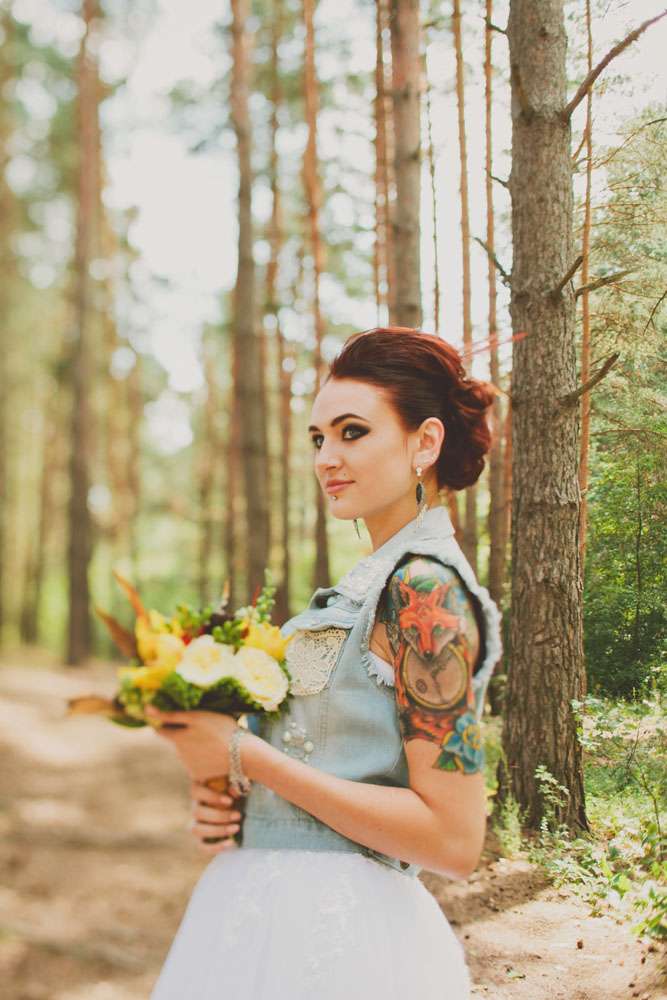 The ceremony was held in the woods. They set up the chairs, and the red rose and feather ceremony backdrop and then carpeted the aisle with pure white feathers. AMAZING!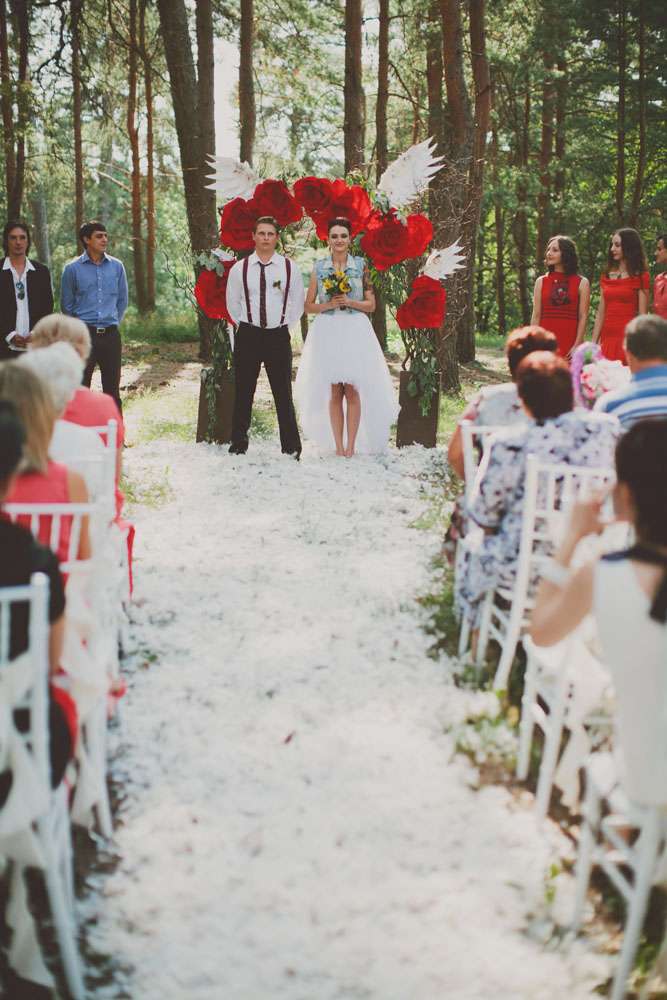 The reception was held at Russohota, in Russia. "The most memorable moment of the day was our friend's drum solo on plastic buckets and basins!" she explained, "that kept us all dancing! My dress was ordered from Thailand, and it came in even cheaper than my groom's attire. I wore it with a denim jacket I already owned."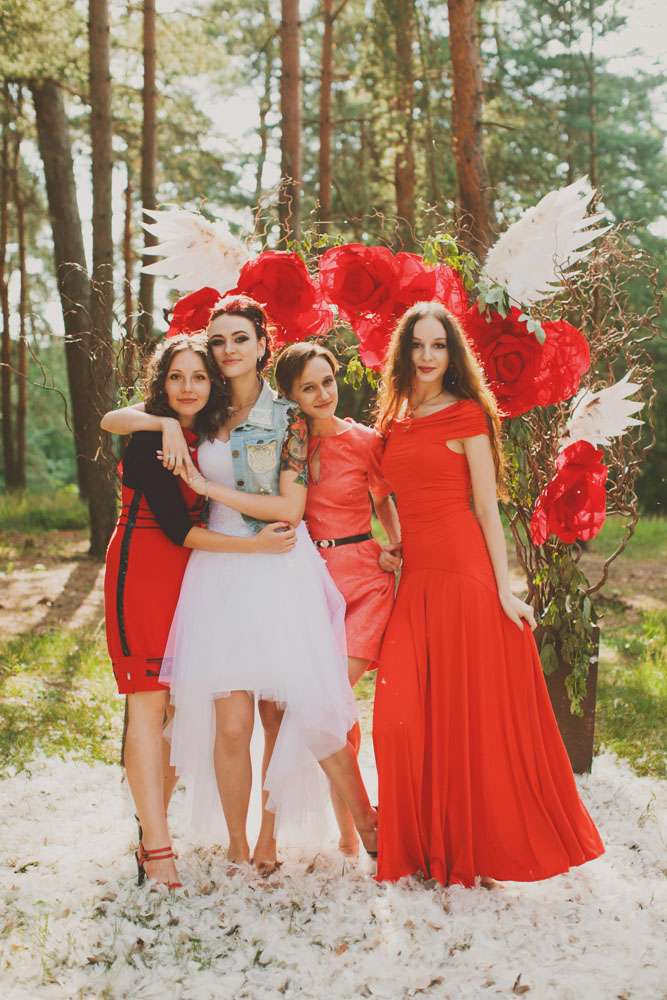 "There is nothing we'd change about our wedding, we were delighted by all of it. If you plan a wedding that is creative and full of love it will always be a unique and memorable day!"