If you came to this blog today looking for some pretty or elegant wedding inspiration then you're going to be sorely disappointed. For everyone else I have just two words for you – ZOMBIE WEDDING.
I've seen a ton of zombie wedding shoots in my time (they've actually been a pretty common occurrence in my inbox over the past few years) but I think this is the first time I've seen a fully themed real wedding with theatre make up, fake blood and all! It's definitely not going to be everybody's cup of tea, but one thing's for sure – Frankie and Phil look really bloody (excuse the pun!) happy and, really, that's all that matters!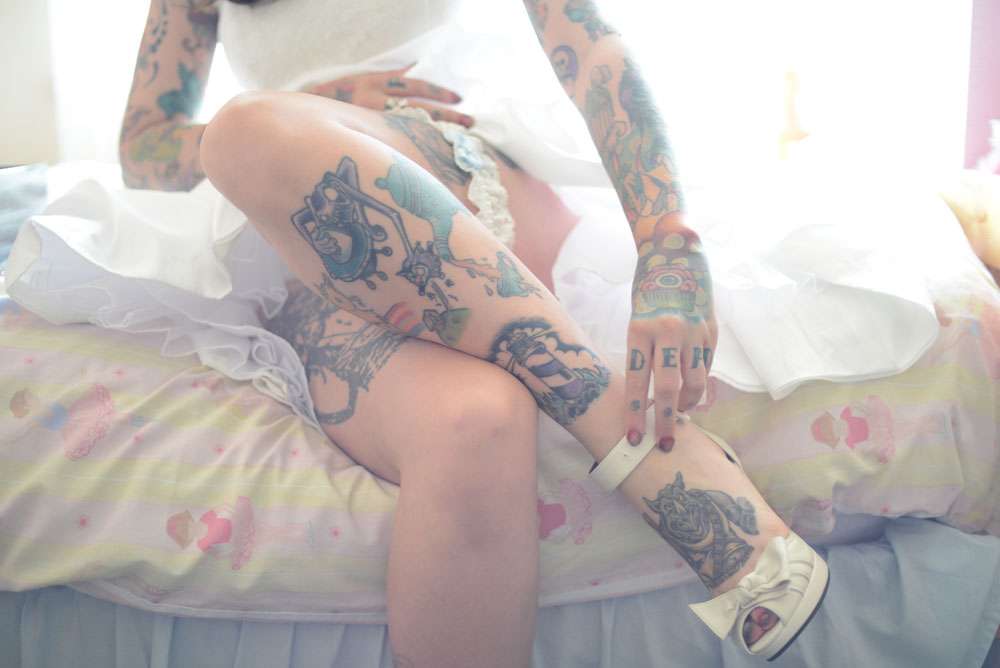 "Anyone who has met us knew that it wouldn't be a straight forward normal wedding", the bride told me. "We both have a love for zombies and decided that it was the route we wanted to go. Normally when the blushing bride walks into the room there are looks in awe, instead at our wedding guests jaws dropped as a blood covered bride came walking down the aisle!"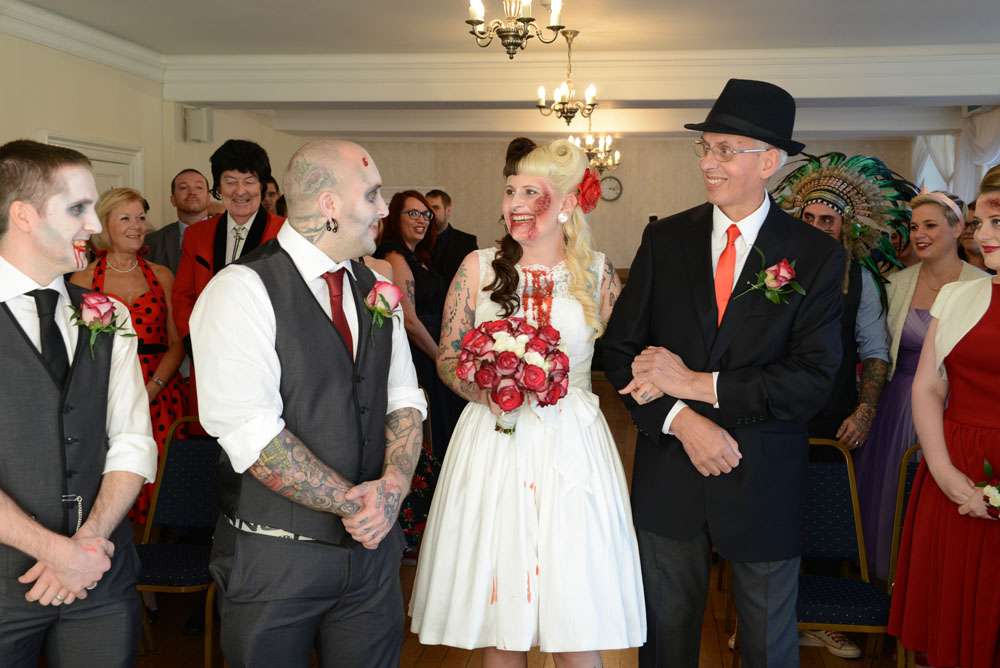 "Obviously, our theme was zombies, but so many family members didn't like that idea we changed it to zombies and the 1950s, which really worked and gave it a dead, stuck in time vibe. It also meant our older guests could wear 1950s inspired outfits and still suit the theme.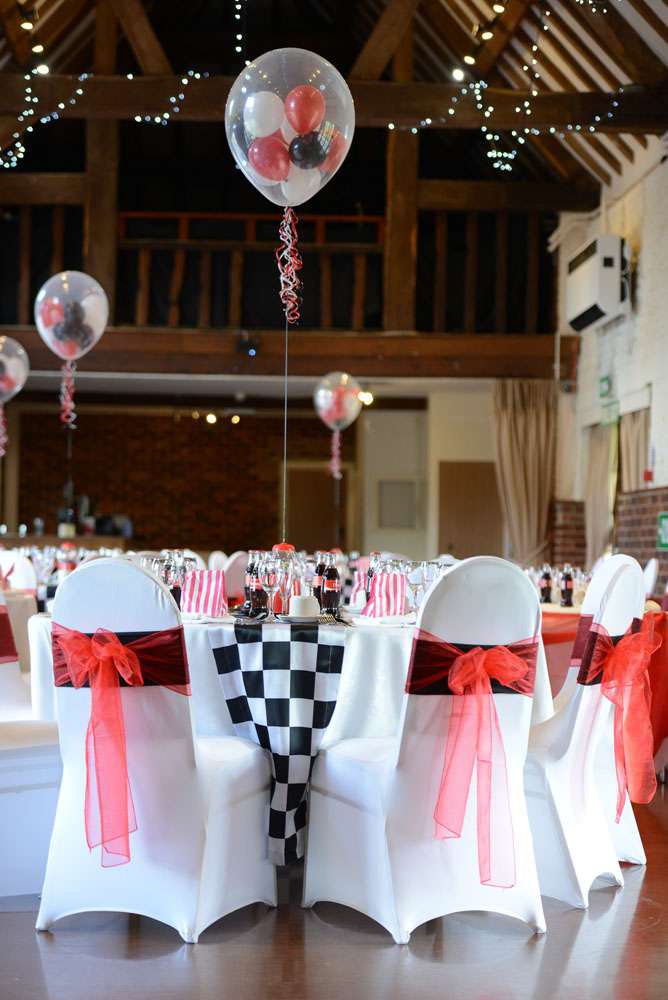 The wedding was held at Field Place in Worthing, West Sussex and the bride wore a dress from eBay. "We made as much as we could including the seating chart and jukebox postbox", Frankie said. "The whole day was amazing, and cutting our green brain cake with a machete was definitely one of the top moments!"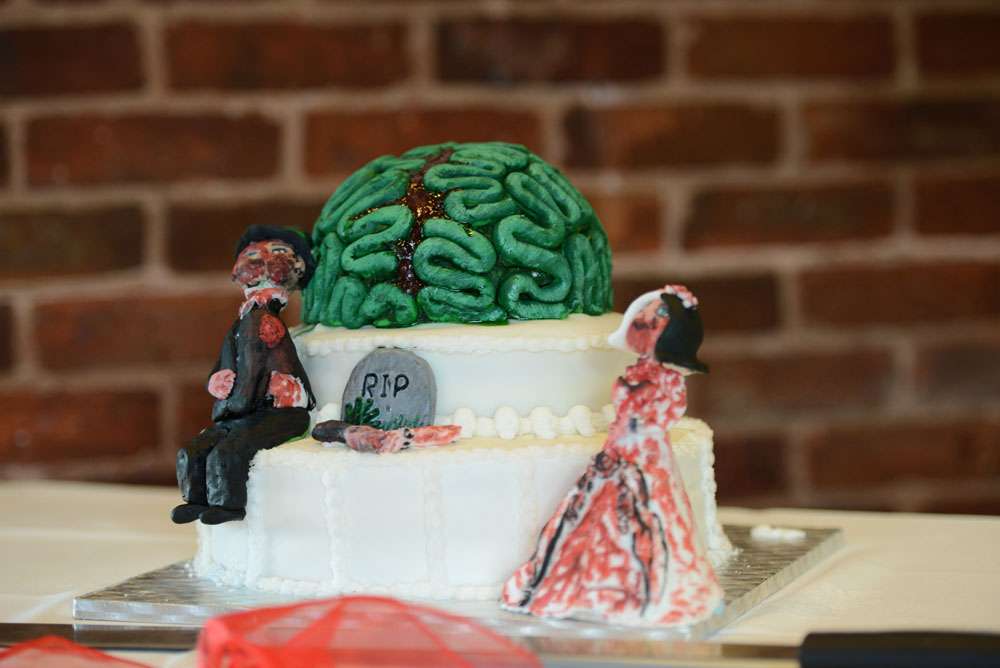 "The only advice we would give other couples is to not listen to what other people think!" she concluded. "Have the wedding how you want it! If we had listened to people we wouldn't of dressed as zombies and it would of not been the wedding we actually really wanted."