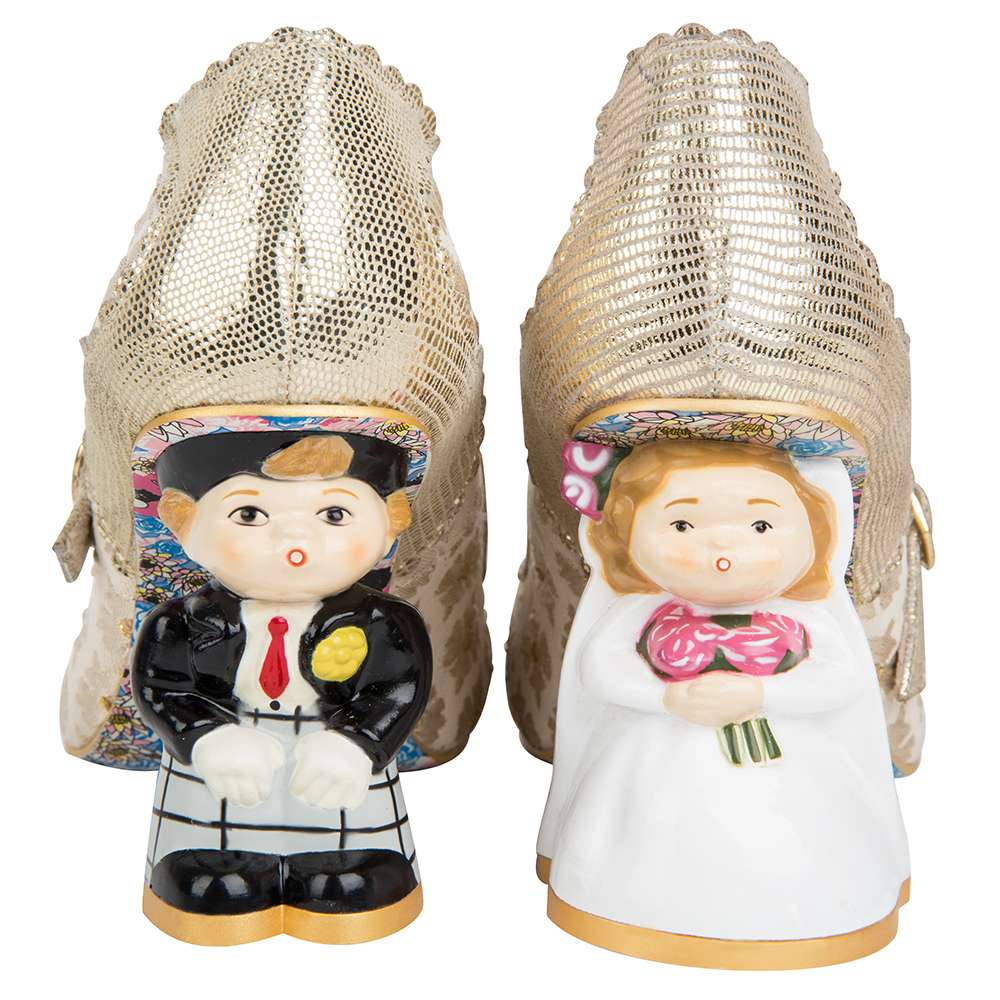 We interrupt our regularly scheduled programming for a very important public service announcement. Irregular Choice released their Spring/Summer 2015 wedding collection last week and it includes shoes with bride and groom heels!!!
They cost £139 or £149, depending on the style, and available to pre-order right now for February 2015 delivery.
My favourite are definitely these pink "I love you" ones. SO ADORABLE!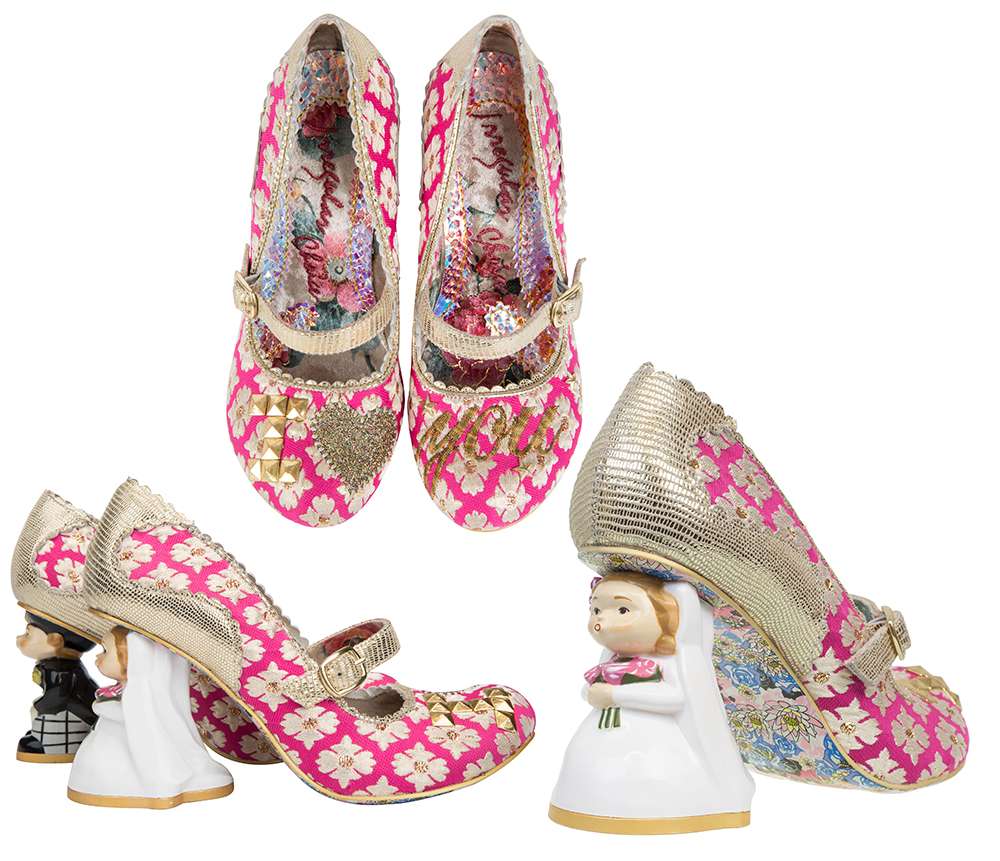 Although the gold glitter is pretty damn irresistible too!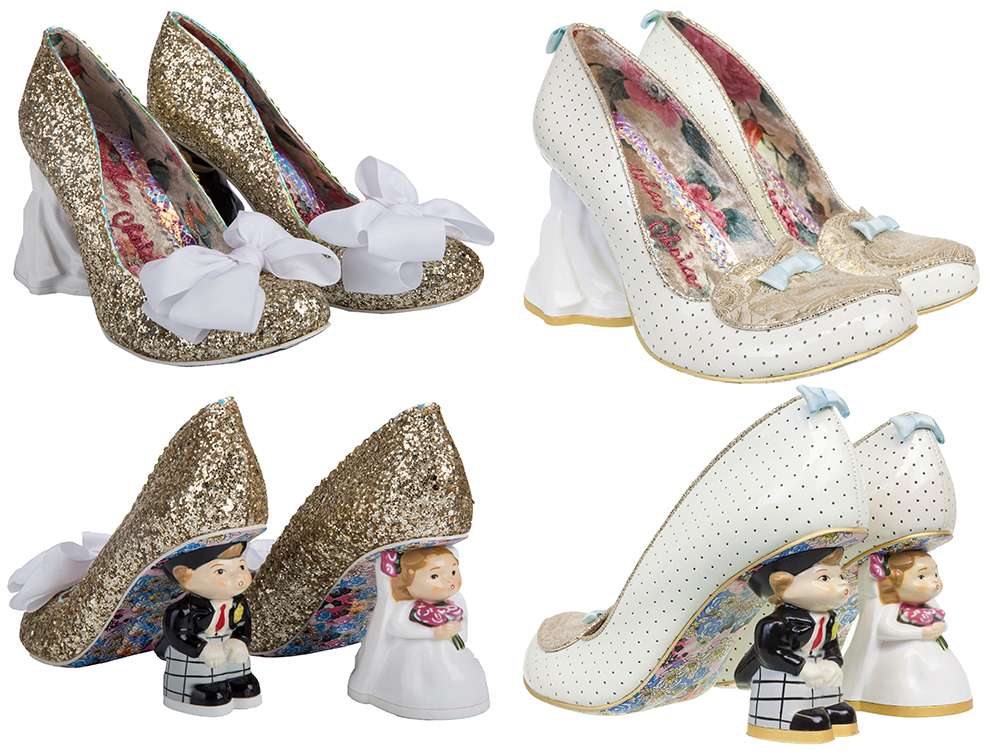 I would say form an orderly queue… but who am I kidding? GO GO GO!