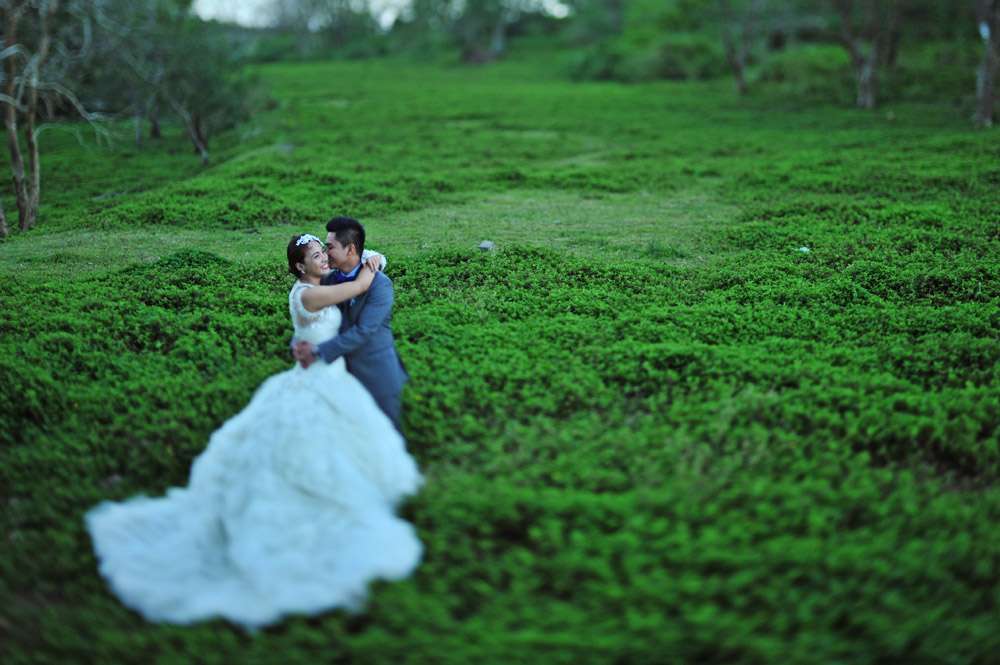 Rochelle & Nestle were married at Transfiguration Chapel of Caleruega in The Philippines. Although their wedding started off traditionally with a church service, the couple wanted the rest of the day to reflect their own styles. So they went for a dramatic but elegant blue colour scheme with touches of yellow. The bride wore blue ballerina shoes which she customised herself, the bridesmaids and flowergirls wore various shade of sapphire and the groom and his groomsmen had blue bow ties.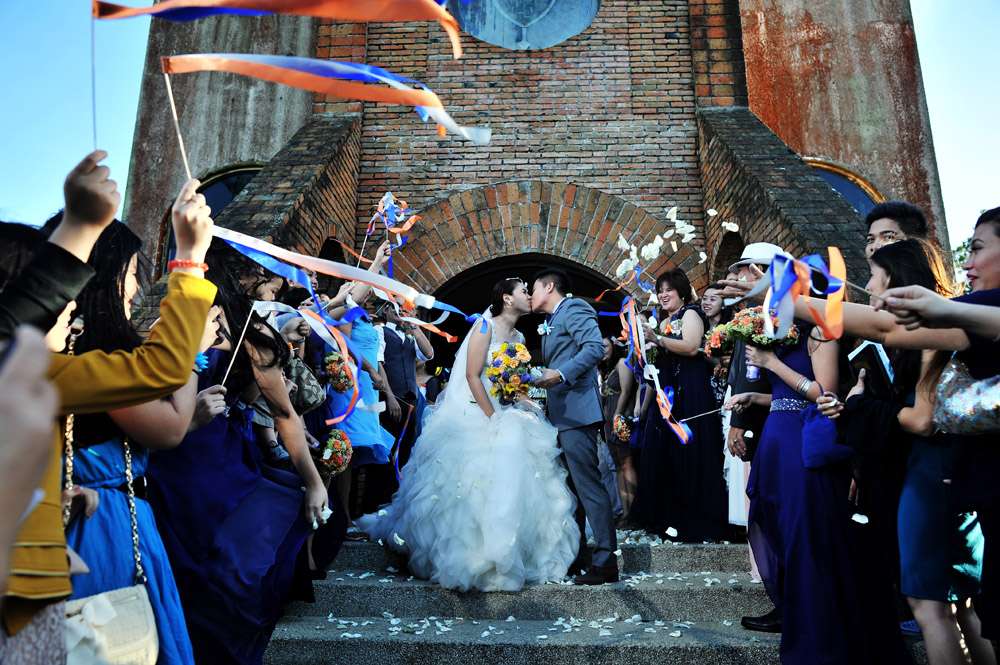 Rochelle's email to me was simple. "We would like to thank Rock n Roll Bride because you've been a huge inspiration to us. You made us aware of the trends and the things we can do except from the traditional wedding. You helped us push ourselves to do the extremes and make us think that the things we thought could not be done are actually possible."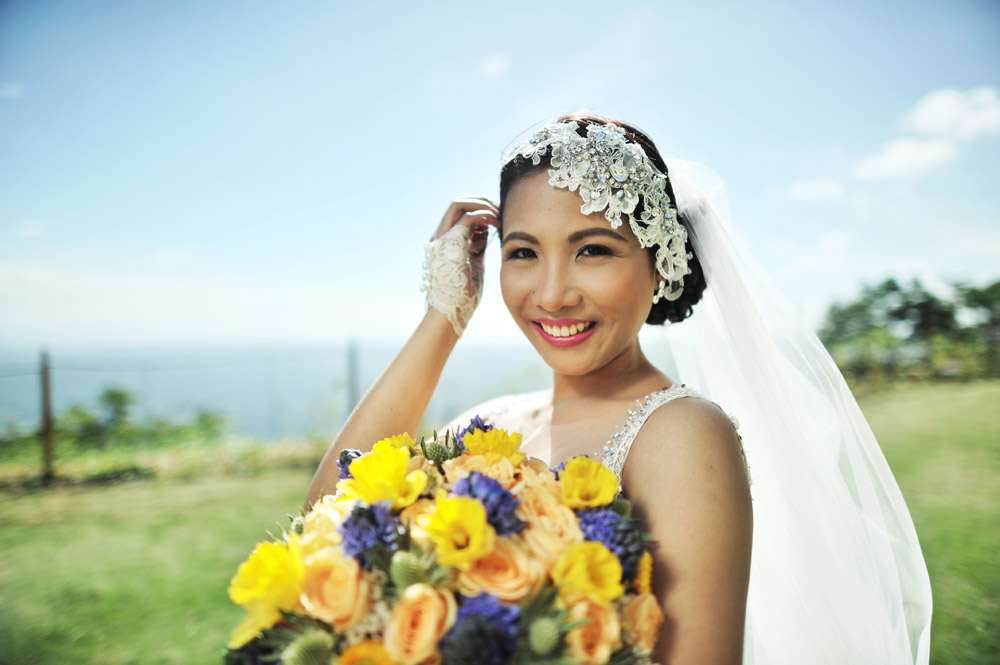 But it was their gorgeous wedding video that really got to me. Have you ever seen anything so emotional and touching?! I'd love to have had a wedding video like this!
Awww! Thank you Rochelle & Nestle for sharing your beautiful day with us.