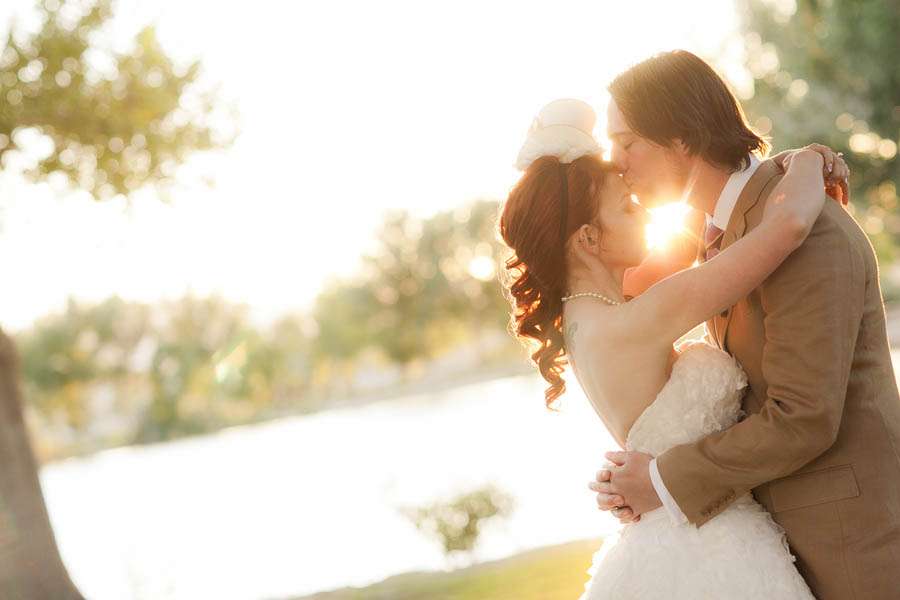 After originally planning a massive wedding for nearly 300 guests, the stress all got too much for Tiffany & Ryan and they were forced to cancel the wedding. When it came to planning it for the second time, they decided to scale it all down and focus on what really mattered – them.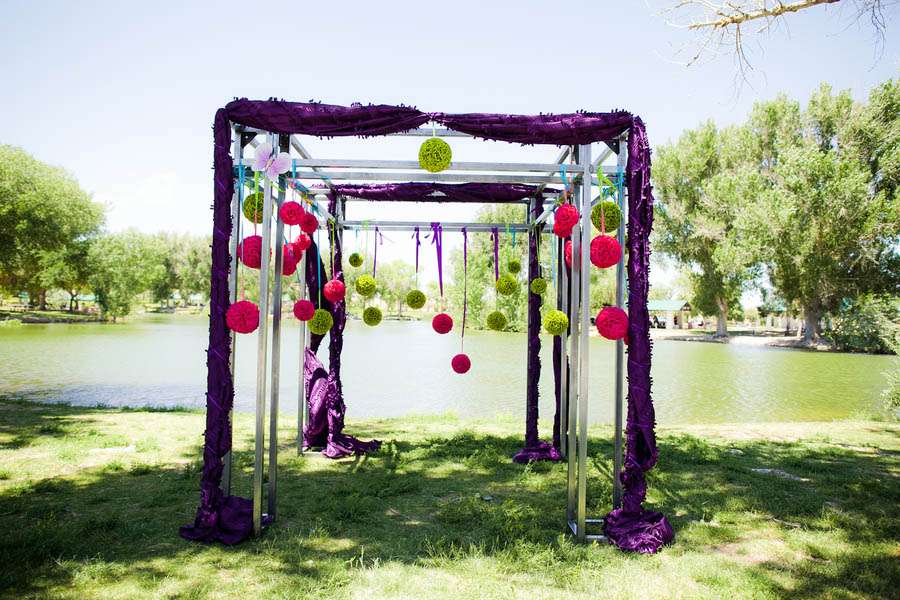 "Three years ago I was planning a wedding inspired by what every magazine and television show told me it should be," Tiffany told me. "Like most couples, our guest list had exploded, tilting at nearly 300 people. The stress of pleasing everyone was becoming too much, we were way over budget and the fun was non-existent. My fiancé and I loved each other very much, but we both hated what getting married was doing to us. A few months prior to the wedding we suffered two personal tragedies back to back so we threw our hands up and called it quits. Less than three months prior to the big day we sent out cancellation notices to our guests.  We lost nearly $25,000 in the process, and most of our sanity."
However luckily this story has a happy ending. In May last year, the couple decided to plan a simple and quirky wedding in Las Vegas. The day had a vintage and Alice in Wonderland theme and went off without a hitch.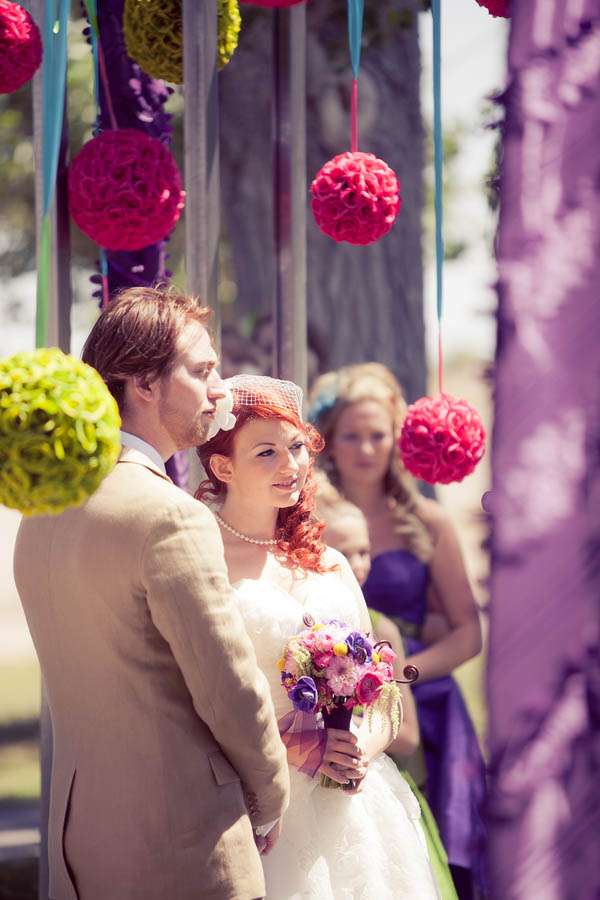 "After investing so much, not just monetarily, but emotionally, I had a newfound hatred for all things matrimonial," Tiffany continued. In the two years that followed, we were invited to more than two dozen weddings, and we attended five – only because I couldn't find the words to disappoint a few. While others in the pews blotted tears, I made personal wagers with myself and reveled in my cynicism. I complained to my few remaining single friends as I endured each of my 'ugly-dress obligations,' which is how I lovingly referred to the honor of being asked to stand up as a bridesmaid for my closest friends."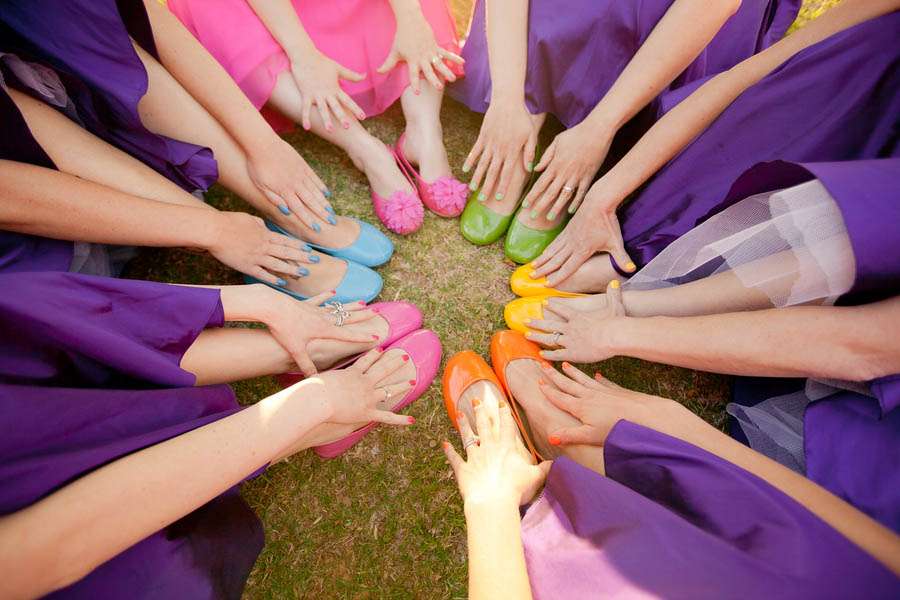 "However flash forward to 1-1-11 and imagine my surprise when Ryan proposed again, just after midnight on New Year's. The word 'yes' came out without hesitation, but my excitement was quickly overshadowed by feelings of worry and fear. I was terrified that I'd get sucked back in, that another wedding would destroy us. This time it has to be about us."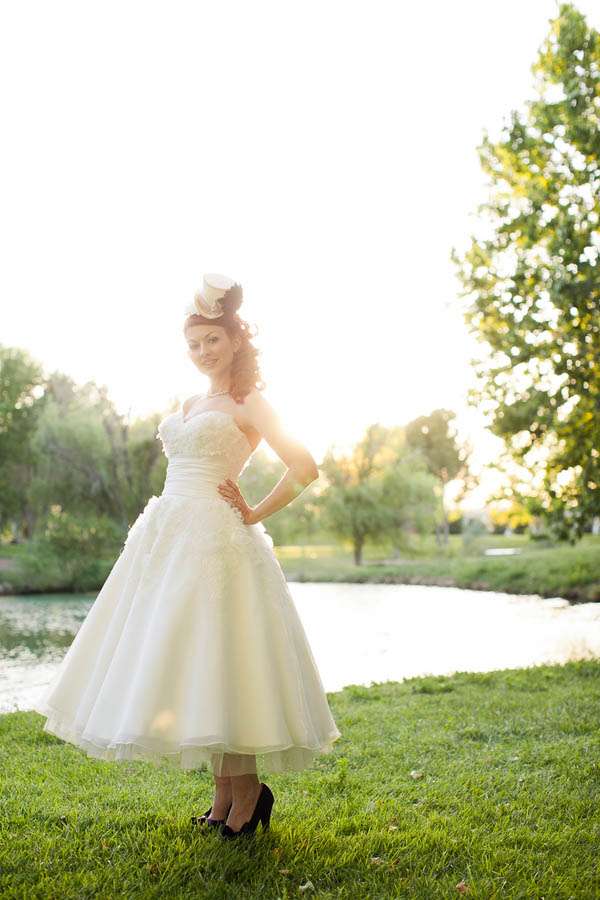 "After we told the families and friends, one of my girlfriends was joking and told me that we should send out save-the-dates that say 'We're late, we're late, for a very important date!' She was right, and it happened – I got excited! I want to have a tea party wedding. I wanted it to be bright, breezy, silly & fun! I want the quirkiness of a mad hatter's tea with more class and a little less cartoon."
"Looking back on the wedding, it could not possibly have been any more us," the bride concluded. "Things went right, and things went wrong. The 60 mile per hour wind gusts weren't helpful. The maid of honor forgot the ring in her car and we all had a laugh while we waited for someone to run and get it. But we were surrounded by people that we loved, we laughed, danced and played croquet. The food was wonderful, and the drinks were better. We did a lot of the work ourselves and that made it even more worthwhile, more personal, more ours. We had fun and I wouldn't have changed a thing."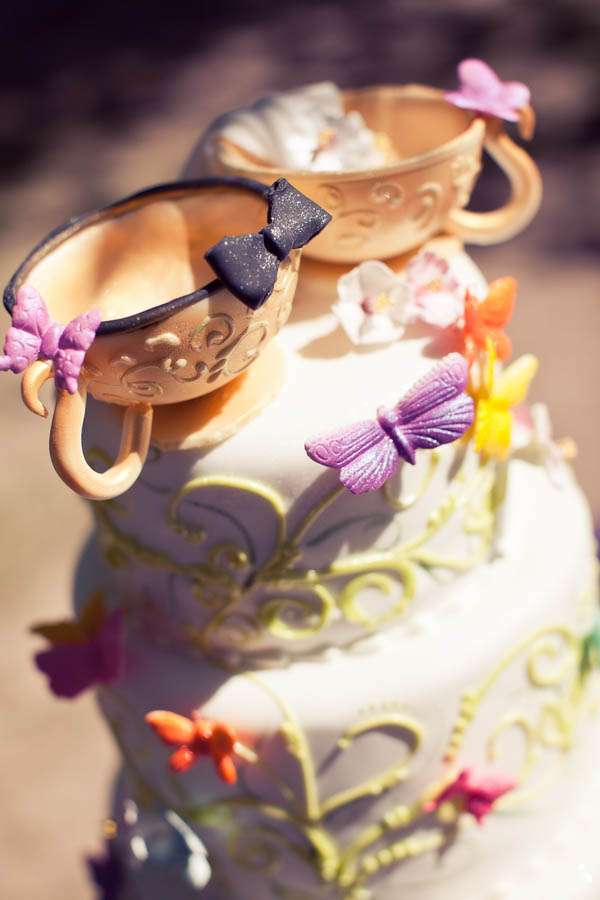 Aww doesn't a story like Tiffany & Ryan's just warm your cockles?! I'm so thrilled that they were able to (eventually!) plan their day, their way…and I'm even more thrilled that their photographer Adam Trujillo submitted them!
Supporting Cast:
Photography Credit: Adam Trujillo Photography
Venue: Floyd Lamb Park, Las Vegas
Wedding Planner: Green Orchid Events
Bride's Dress: Exquisite Bridal by ACE
Bride's Shoes: Platinum BP
Bride's Headpiece: Prim and Posies on etsy
Bride's Top Hat: Two Back Flats on etsy
Bride's Garter: Lola in Lace on etsy
Groom's Outfit: J Crew
Bridesmaid's Dresses: Angelina Faccenda Bridesmaids
Cake: Caked Las Vegas
Flowers: Enchanted Florist
Hair: Krystal Kohlmyer of Studio Salon Las Vegas
Make Up: Christine Tirado
Officiant : Father Pete
DJ: Vegas City DJs
Stationery: DIY
Caterers: Personal Chef Ryan Patrick & Jennifer Clough