See Hear
You're probably sick of hearing me bang on about the fact that Gareth & I were featured on the BBC's See Hear programme by now, but this is for those of you not in the UK who won't have been able to see the show yet…
Apologies in advance for the long cheesy slideshow. I promise we had nothing to do with that! Whoever edited the show needs to read my blog more I think – this kind of old fashioned video slideshow editing is not OK!
Photo Professional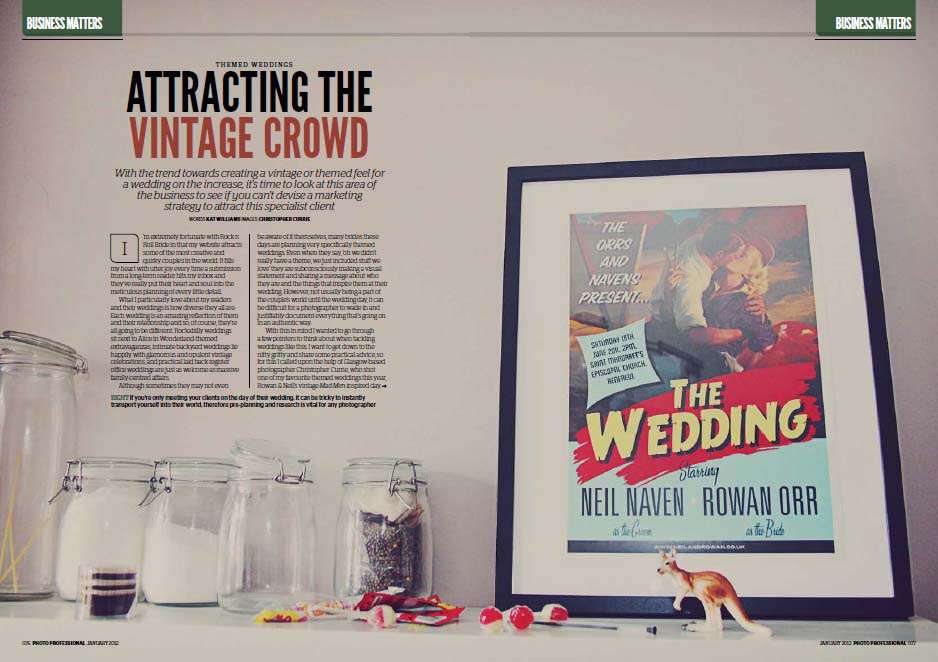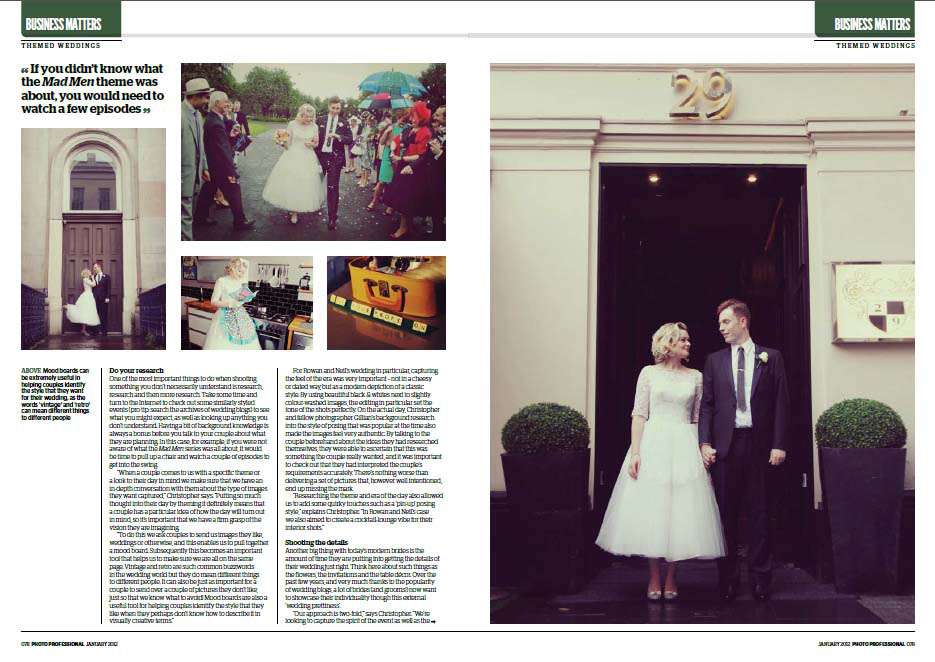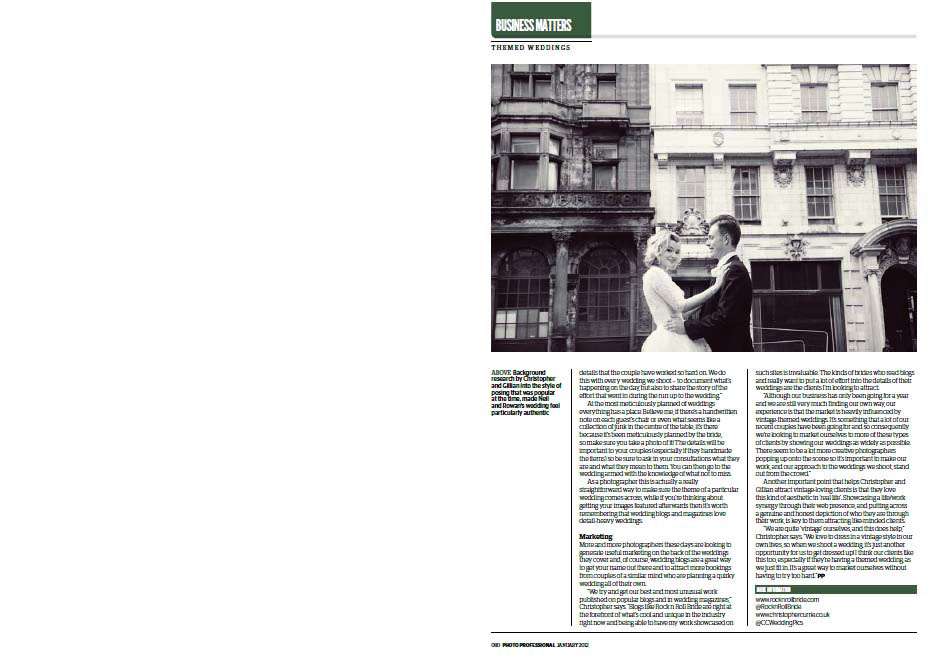 Themed weddings are increasingly popular among alternative brides, so this month I wrote about how wedding photographers can approach shooting but also attracting these kinda of awesome clients (ahem like the readers of my blog!) in the first place.
In shops now.
Marie Claire (India)
Well this article has certainly had some legs! Thanks to reader Kismet for letting me know that my feature (originally published in Marie Claire UK) made it over to the Indian edition of the mag!
Vintage Life Magazine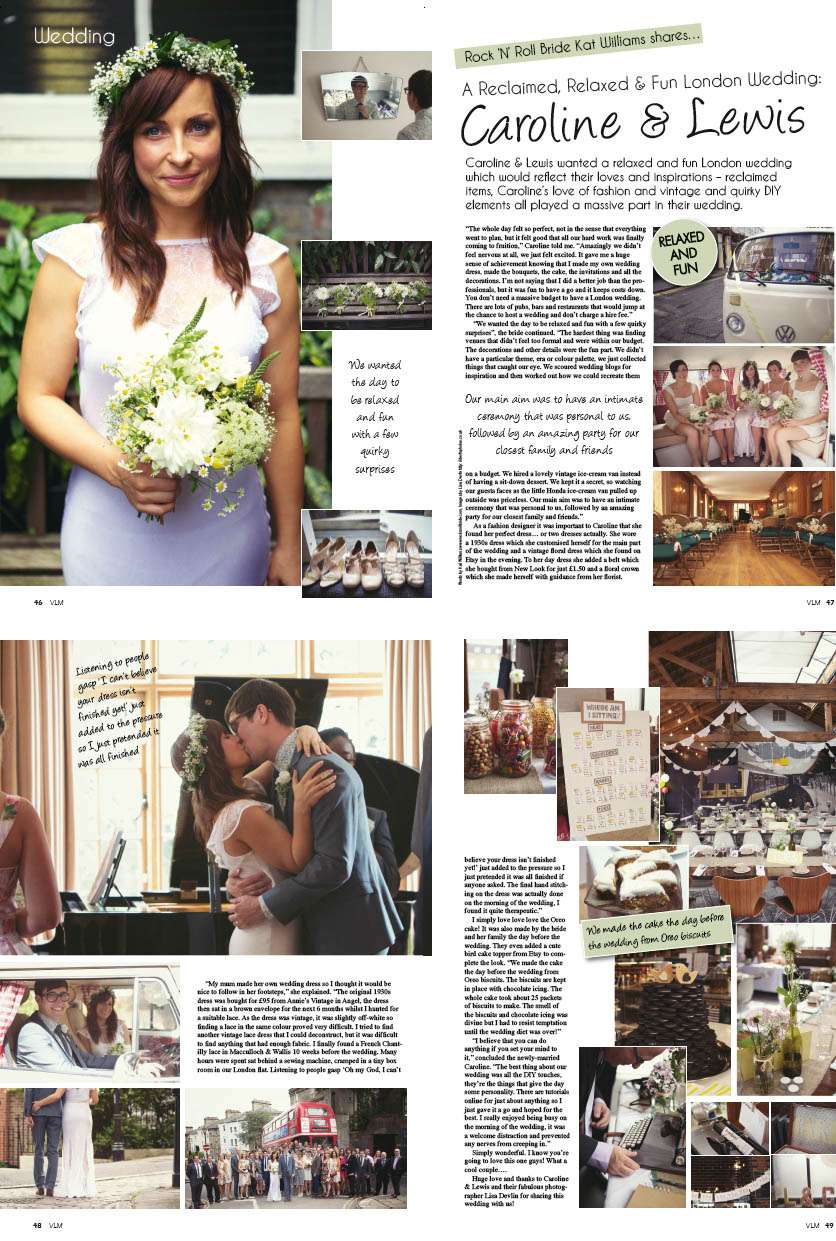 Vintage Life Magazine chose the article that I wrote on Caroline & Lewis' gorgeous reclaimed wedding to include in their magazine this month. You can also see the full wedding on my blog here.
Available to buy in WH Smiths & Sainsbury's now.
Lip Service
Gothic Lolita and Japanese lifestyle and fashion blogger La Carmina, expert in all things spooky, interviewed me for her regular column for Lip Service webzine. The interview was all about the gothic and more spooky weddings I've featured.
You can read the article online here.