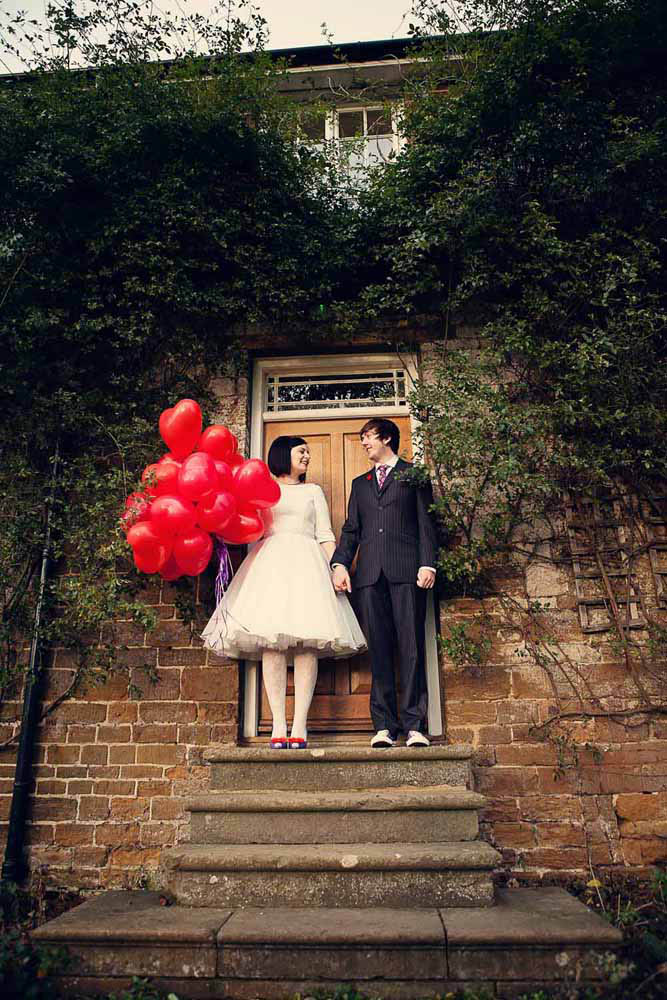 When Sarah saw the work of Sassy of Assassynation on Rock n Roll Bride, she knew she was the only wedding photographer for her. "All of the photos I loved the most on the Rock n Roll Bride wedding blog seemed to have been taken by Sassy so I took the plunge and sent an email," Sarah explained. "We had an engagement shoot in September and instantly knew we had made the right choice (you can see it on Sarah's own blog here). Sassy suggested bringing Frank along too to film our wedding and it couldn't have been more perfect. The two of them were a dream to work with and felt more like guests."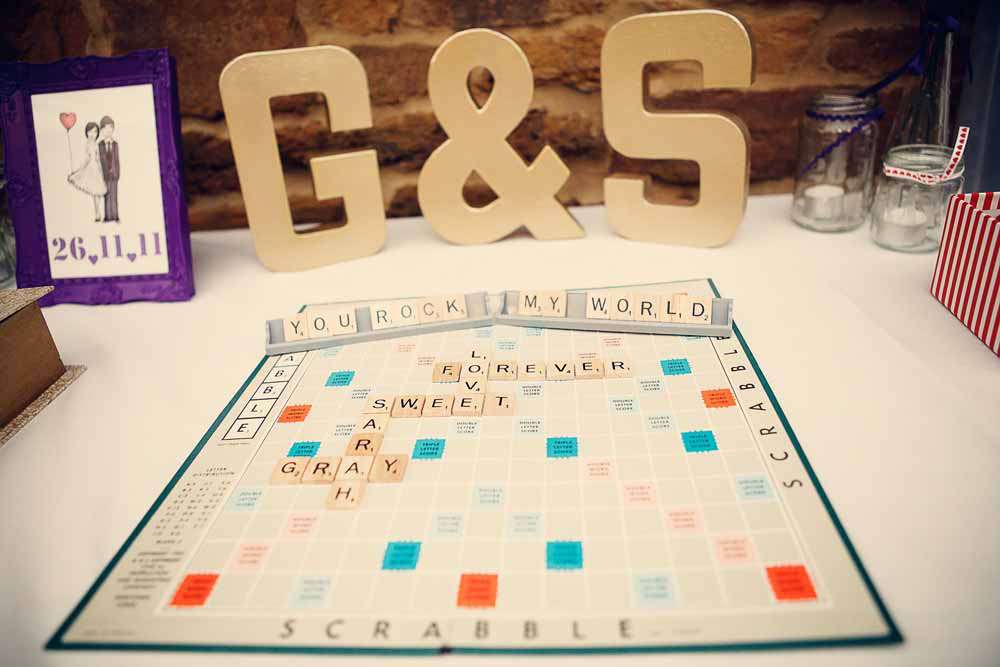 Sarah married Gray in November at Crockwell Farm. The bride wore a custom made Stella Lilliana gown to which she added a cute heart felt brooch to the back, and customised Vivienne Westwood Lady Dragon Heart shoes (she wanted the red hearted version that are no longer available so bought a pair of fakes from eBay and replaced the orignally peach hearts on her genuine Viv's – genius!)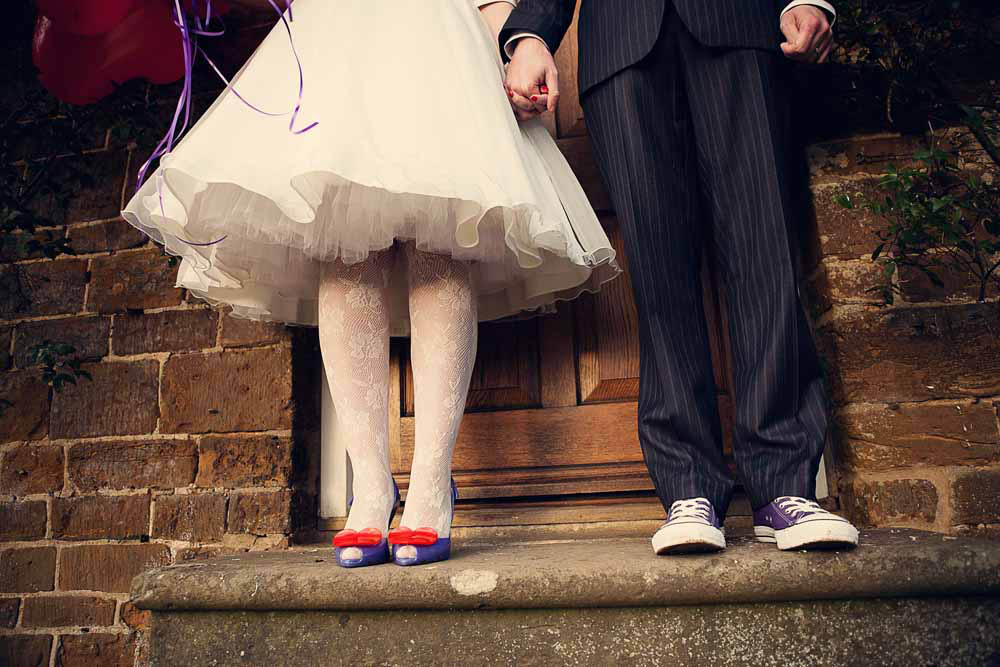 Most of the wedding was DIY and the whole thing was planned in just 6 months! "It actually seemed like ages at first until we realised how much DIY we had to do!" Sarah laughed. "We spent many evenings making flowers.  We made everything we could ourselves from our Save the Dates to the actual invitations, it was a team effort with Gray putting in just as much work as me."
Their DIY projects also included jam jars with the couple's names and wedding date on, paper flowers ("about a zillion of them!") for the tables and bouquets, felt heart brooches for all the guests in place of corsages, the photo booth props, and pretty much everything else you see at the reception! It really was a labour of love.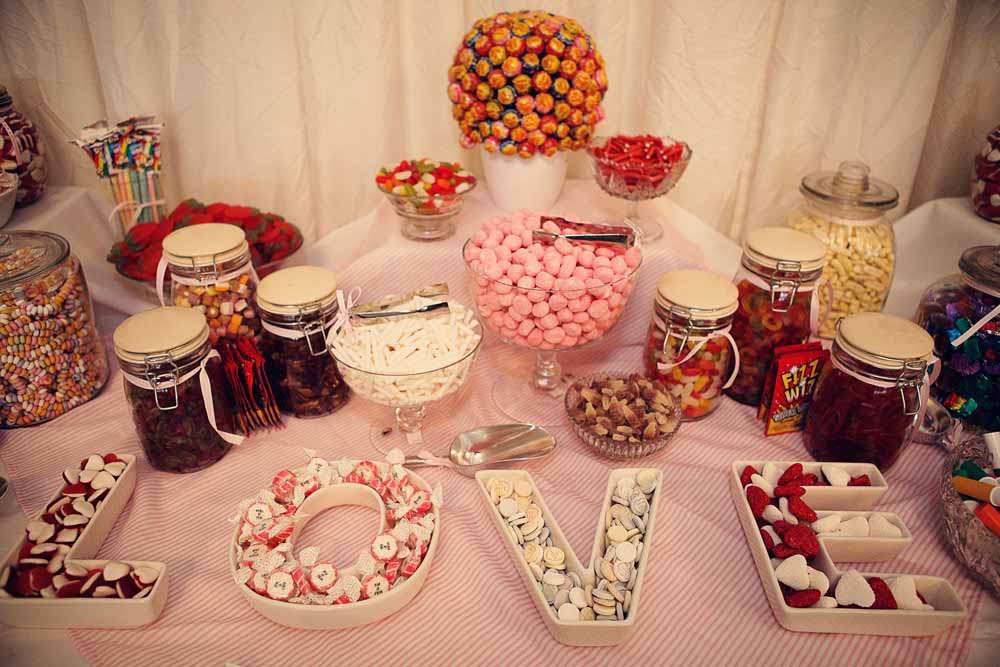 "We wanted to do as much as possible ourselves," Sarah concluded. "I am quite crafty and Gray is a wizz on photoshop so we wanted to add as many personal touches as possible and make our wedding a celebration of us as a couple.  We wanted a relaxed wedding with a party vibe which is exactly what we got."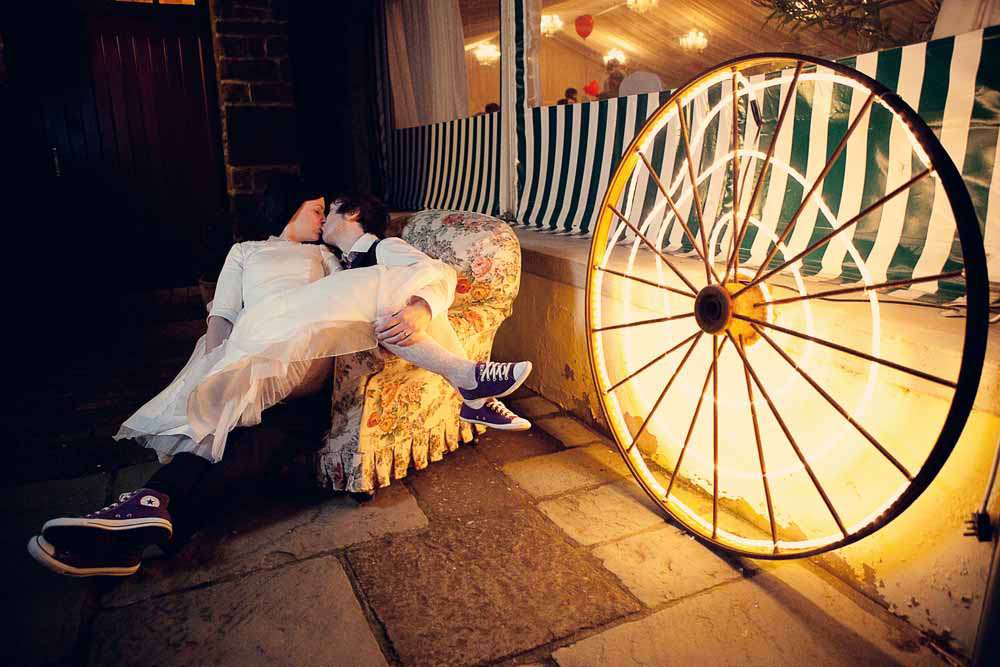 Don't forget to watch the fabulous video too…
Huge love and thanks to Sarah & Gray and Sassy and Frank for sharing these with us today.
You can read more about Sarah & Gray's wedding and their plans in the run up, on Sarah's blog A Million Dresses.
Supporting Cast:
Photography Credit: Assassynation
Video Credit: Sassy n Frank
Venue: Crockwell Farm
Bride's Dress: Stella Lilliana
Bride's Shoes: Vivienne Westwood & Converse
Bride's Headpiece: DIY
Bride's Jewellery: Vintage
Groom's Outfit: Ted Baker
Bridesmaid's Dresses: Oasis
Cake: DIY
Cake Topper/Perspex signs: Miss Cake
Flowers: DIY
Hair: Nash White
DJ: Rock Paper Scissors
Stationery: DIY
Illustrations: Sarah at Essbeevee