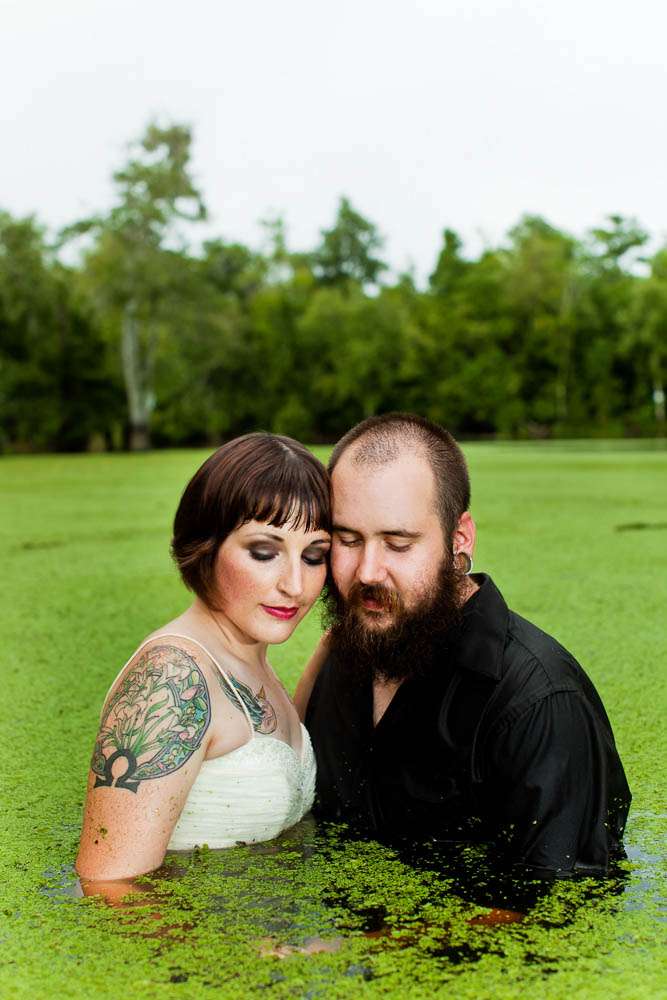 Nikki & Marc wanted to do an unusual 'trash the dress' photo shoot to celebrate their marriage. Something totally unique was on the cards when they braved the nearby Honey Island Swamp with photographer Chelsea Patricia, who explained the idea to me,
"Nikki & Marc are a pretty adventurous and unique couple (Marc is a tattoo artist and lord-of-the-bike—he even bike jousts on his tall bike. Nikki allows him to tattoo her ankle poke and stick style), but I still was nervous as to how they would respond to 'Hey, let's venture into the gator, snake, and mosquito infested waters of the Louisiana bayou! It'll be fun!' Thankfully for me, they were all on board. Nikki already had plans to hem her dress short and figured, 'What the hell, it's only swamp water!'"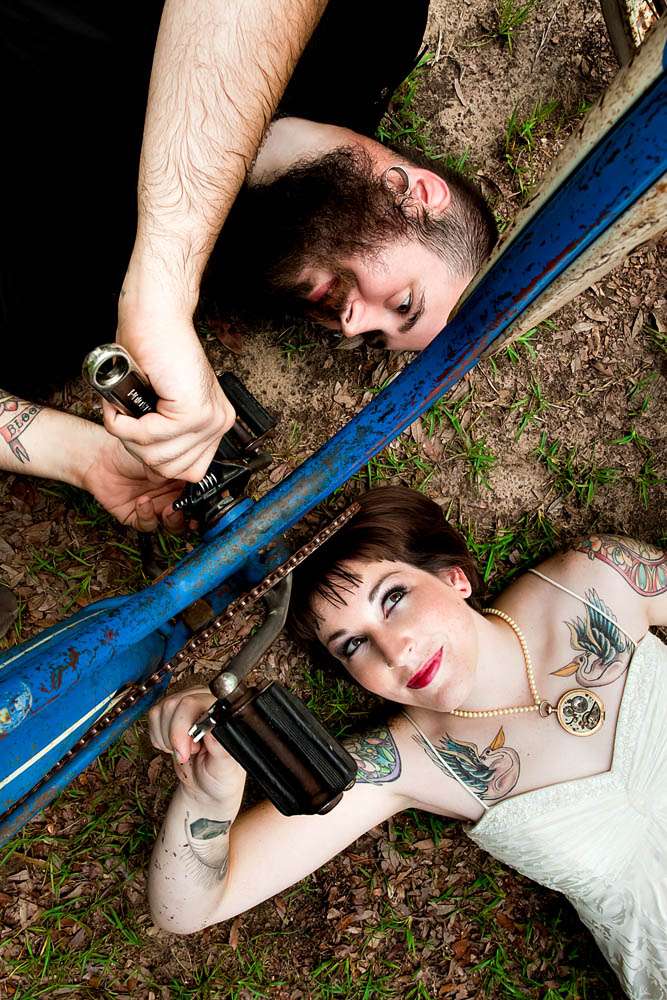 "Nikki + Marc both appreciate art—Nikki is a writer, Marc makes chainmail jewelry and carves custom wooden wax seals. The fact that they both grew up in an around New Orleans only added to the fact that this shoot would be very personal to them. Personally, I didn't really think twice about going into the water until, well, we got to the water. The stillness, the wild vegetation covering the surface, the vastness of the swamp beyond—it all sank in and I got…nervous. We got in, did our thing…my poor husband had to wade out the furthest to position the lights!"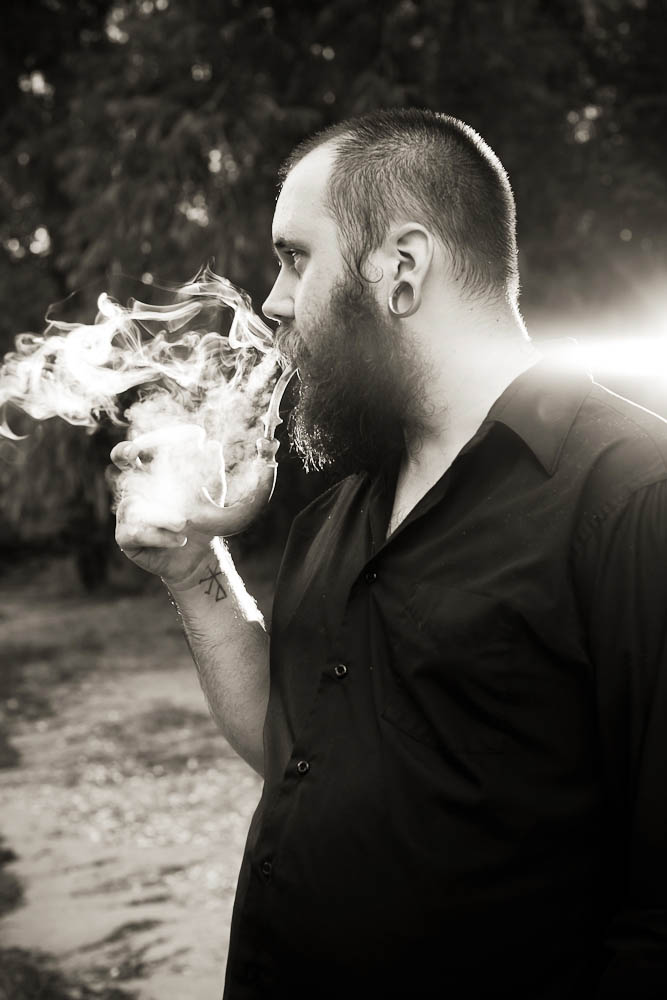 Nikki's dress was from David's Bridal. "I am a very nontraditional bride in a lot of ways, and so it shocks a lot of people to hear that I got my dress at David's Bridal. Trust me, it shocked me too," she told me. "I wasn't expecting to find THE dress there at all, and was mostly going for the sentimental mother/daughter dress shopping trip, figuring I'd end up buying my actual dress online from Etsy or something. Imagine my surprise when I tried on an empire waisted floor-length chiffon gown and fell absolutely in love. It didn't look like anything you'd expect to find at David's Bridal, and it was just vintage-inspired enough to fit with our theme. I was sold."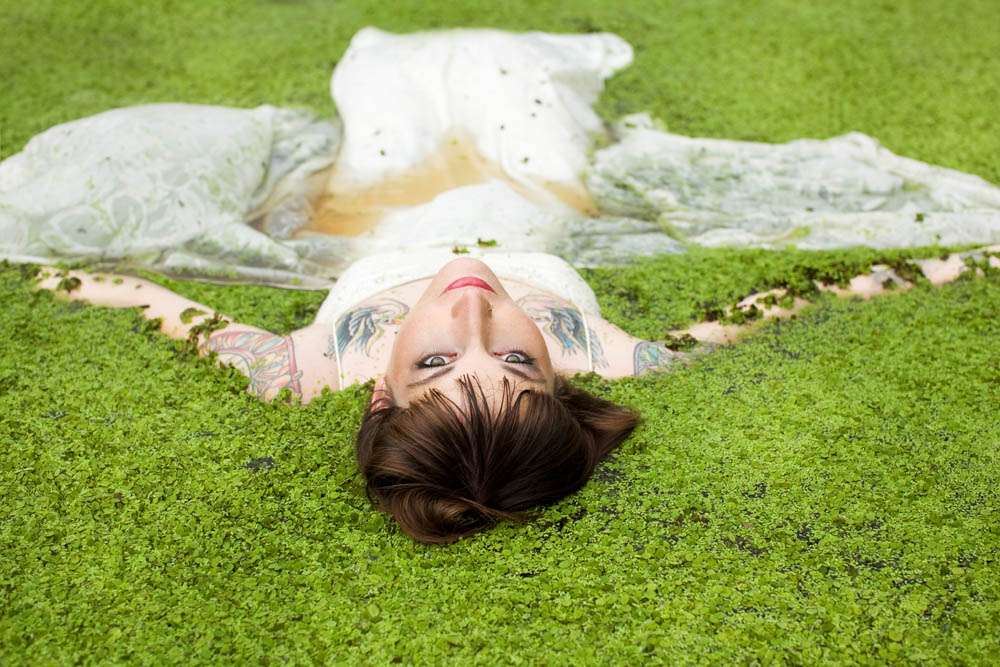 Thank you to Chelsea, Nikki & Marc for sharing these today!
Supporting Cast:
Photography Credit Chelsea Patricia Photography
Location: Honey Island Swamp, New Orleans
Bride's Dress: David's Bridal