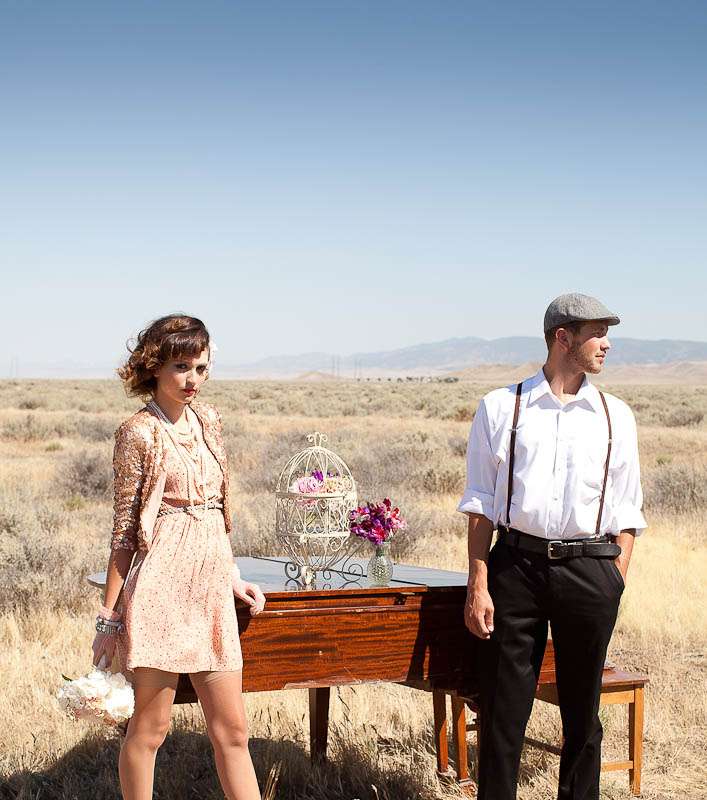 Monika & Jeff's engagement session took place in the desert. Their photographer Tom Fowler was keen to explore an outside/inside theme as well as showcase the couples personalities through the props they chose.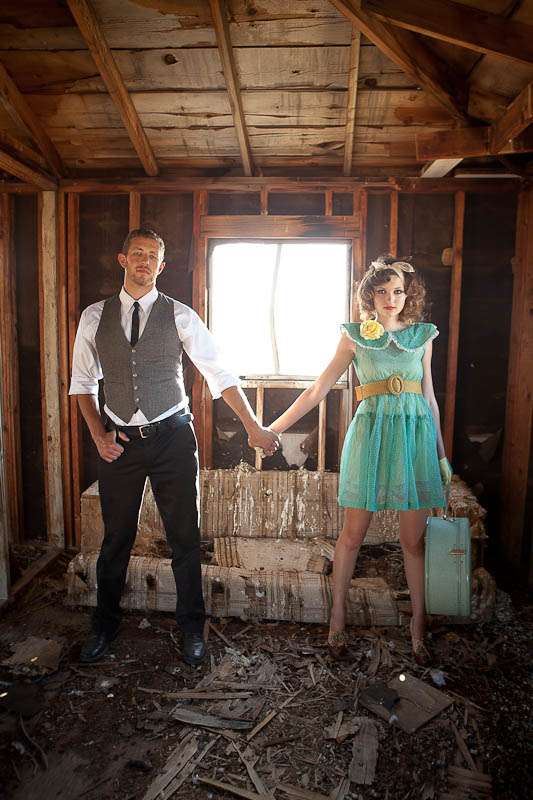 "I came up with this idea because I wanted to juxtapose a couple sitting in a living room in the desert," Tom told me. "I also really wanted to do something at night so I came up with using sparklers because I have being dying to use them in a shoot. Jeff played music so I decided to take a mini-grand piano out there I thought it would make a good contrast. Jeff literally started playing the piano as we were shooting it was awesome."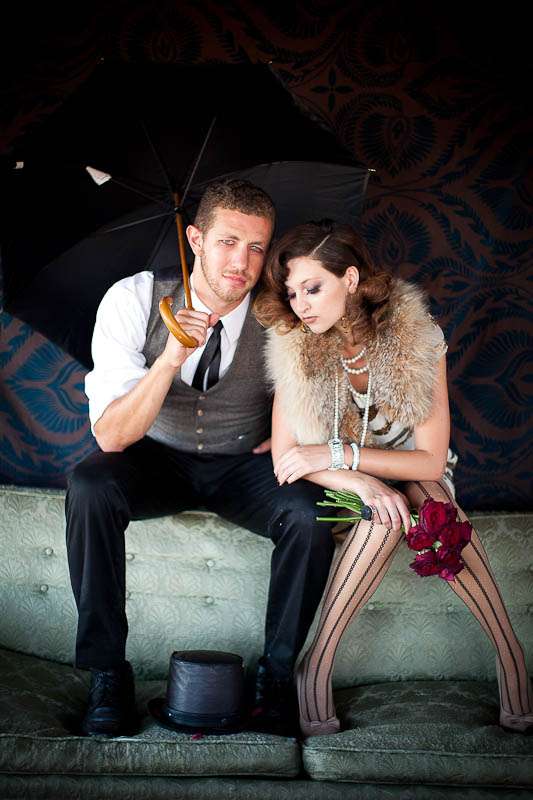 "As soon as I came up with the idea I knew I had to bring a make up artist and a florist. I brought Reada, Skylae of The Queen Bees and Chelsea of Blissful Blossoms. They both were absolutely amazing it definitely wouldn't of been as awesome as it without them. It was a long day of shooting but it was definitely worth it."
Huge thanks to Monika & Jeff and photographer Tom for sharing this shoot with us today.
Photography Credit: Tom Fowler Photography