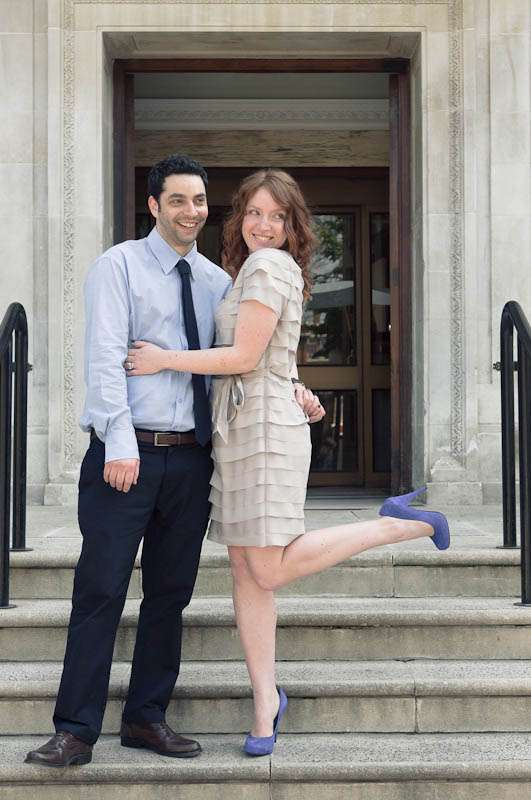 Uri & Evelyn's intimate wedding was held at Islington Town Hall with their reception at The Union Tavern and party afterwards at The Distillers Smithfield. The couple won their wedding photography with My Love Story though a feature they saw on Rock n Roll Bride which makes me totally biased to say I think I love them! Although I love detail-heavy weddings as much as the next wedding blogger, I'm also a huge fan of simplicity and genuine love in the weddings I feature…after all it's the people that matter and the fact that the bride and groom are committing their lives to each other that's the most important, not that the wedding is 'pretty.' Although that's not to say that Uri & Evelyn's wedding isn't pretty, I'm swooning over the bride's simple dress from Coast and the cute as hell wedding cake from Bea's of Bloomsbury!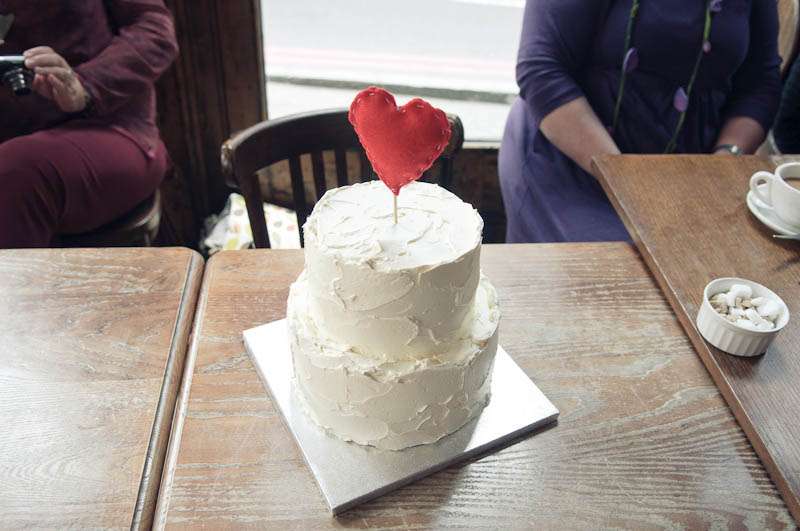 "We really didn't want the stress or pomp of a traditional big day," the bride told me. "Uri is from Israel and I am from Australia so both of our families live far away; and we only flew in each of our parents and my little brother for the wedding – one of my aunts happened to be in Europe & the rest of the guests were London friends/cousins. We really wanted to keep everything simple and relaxed, so that we could enjoy ourselves to the fullest and truly celebrate, without being bogged down by stress.  We got married in Islington which is where we first lived together as a couple, and then went & had lunch with our family in one of our favourite local pubs."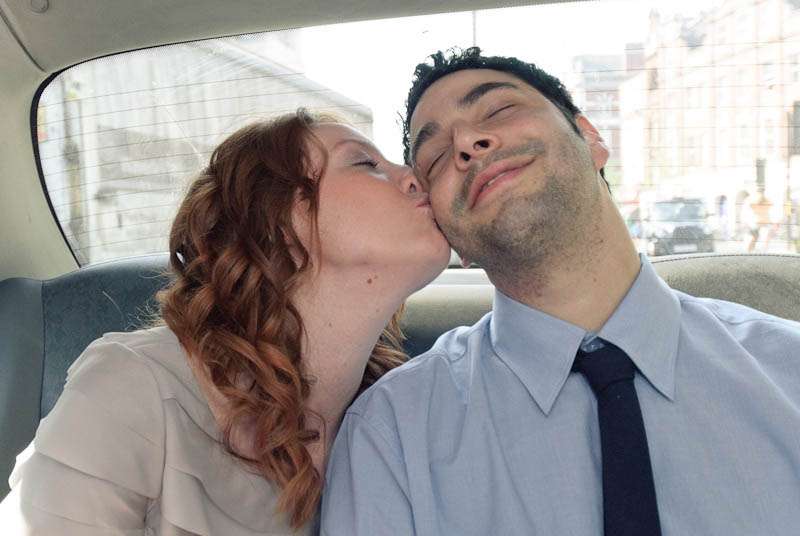 "The weather was so unseasonably beautiful that day that afterwards, we all walked to a local park and sat on the grass, drank some beer & kicked a ball around for a few hours. The following night we hired out a private room in a funky little bar, put down a tab & invited all our mates to come have a drink and celebrate with us. It was the most lovely, fun,whirlwind two days of my life. We just laughed raucously the entire time and I think our plans to do something a little different really held up. We weren't even going to hire a photographer – my dad was going to take pictures – but then one day as I was trawling the Rock n Roll bride site, as is my wont to do on a lazy afternoon, I saw a link in the Thursday Treats for 'Win Your Wedding Photography'. I'm a pretty big believer in entering competitions so I clicked through to My Love Story's site & entered. Some weeks later I got a call from Alex saying we'd won – I couldn't have been more thrilled! It was like a beautiful twist of good fortune. I think the pictures justify my happiness!"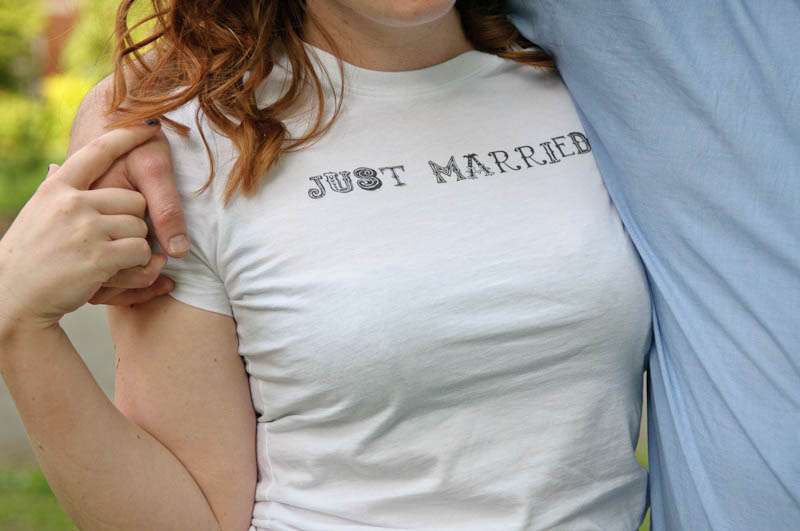 Woohoo! Huge love and congratulations to Uri & Evelyn and of course to photographer Alex for sharing his fab images.
Photography Credit: My Love Story
Ceremony Venue: Islington Town Hall
Reception Venues: The Union Tavern and The Distillers Smithfield, London
Bride's Dress: Coast
Bride's Shoes: Steve Madden
Groom's Outfit: Next & Zara
Cake: Bea's of Bloomsbury