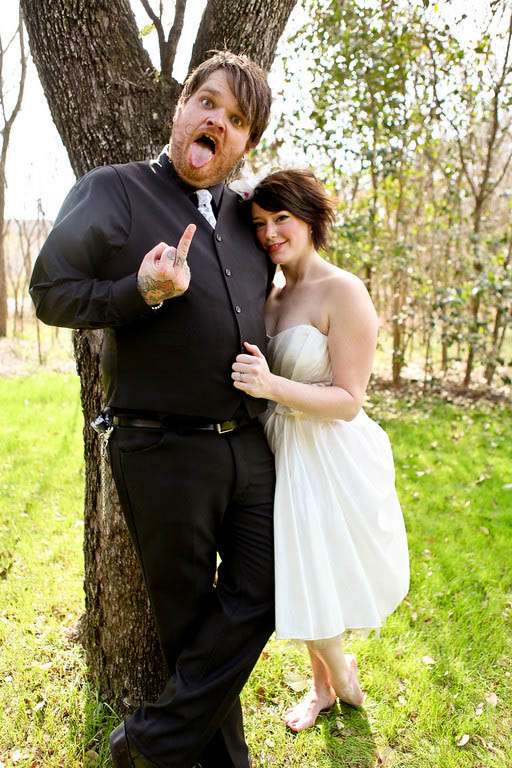 Linsey & Wes found their photographer Jessica Monnich through a feature on Rock n Roll Bride (yeeey!) so it's only right that it's come full circle and I now get to share their awesome wedding too. The wedding took place in February at Mercury Hall in Austin, Texas beginning with a beautiful ceremony in the gardens.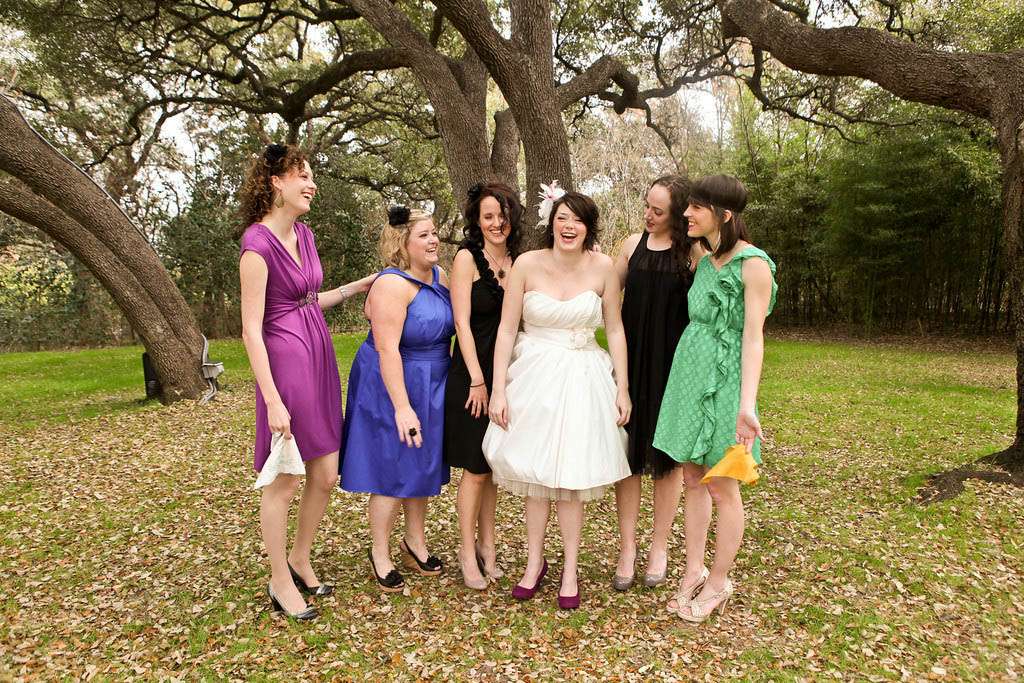 "I was not a traditional bride in any sense (even down to the short dress), so I just kept looking for things that felt like us," bride Linsey told me.  "We were always going after more of a feeling than a look, which made it hard, but in the end the feeling was achieved and everything just fell into place thanks to awesome friends and family."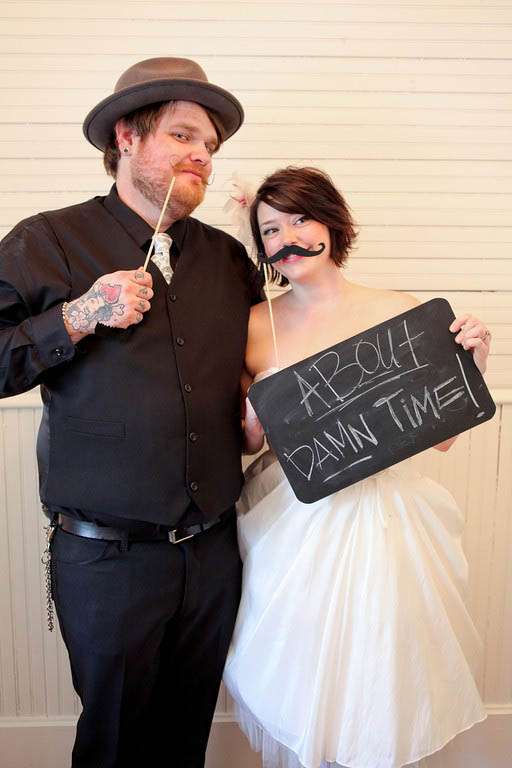 "It was challenging with everyone else's opinions and being told things have to be done a certain way, but we threw that out the window a long time ago.  Working on a budget that we put together from the beginning, we were also able to get more creative and decide what were the most important things for us on that day – friends/ family felt loved for and had fun and that we were able to enjoy ourselves."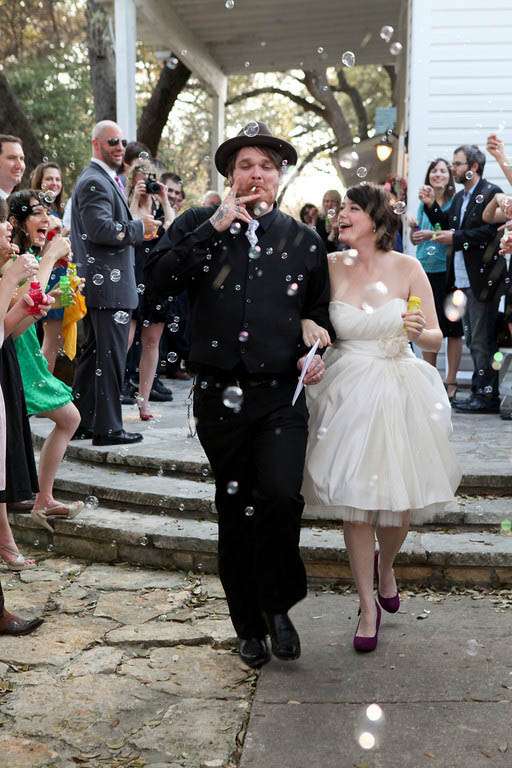 Big love and thanks to Linsey & Wes and their photographer Jessica for sharing these today.
Photography Credit: Jessica Monnich Photography
Venue: Mercury Hall, Austin, Texas
Bride's Dress: Unbridaled
Bride's Shoes: The Headband Shoppe on Etsy
Bridesmaid Lockets: Amazing Collection on Etsy
Cake: Central Market
Flowers: Nora Anne's Flower Shoppe in Sugarland