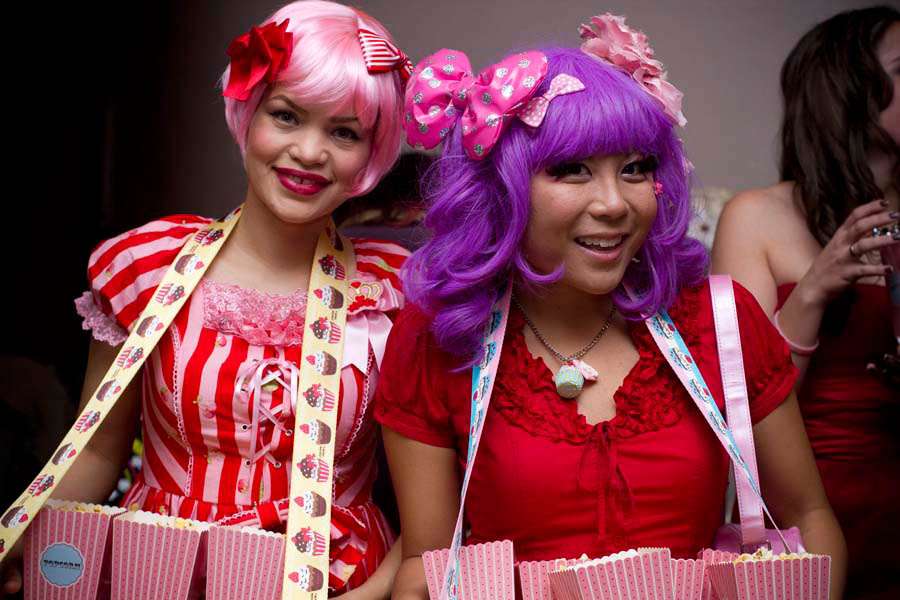 Amber & Jeff were married in Crest Theatre and so their wedding had a pretty theatrical theme! "It has always been a dream of mine to get married at the Crest Theatre and have been going there since I was a kid and my comedy troupe used to perform there so it's always been close to my heart!" Amber told me. " I also have been part of a horror film summer festival for about 10 years and had some of my creative friends from there get involved; such as making the candy shop, the MC is a stand up comedienne friend, I really wanted to get all my creative friends involved!"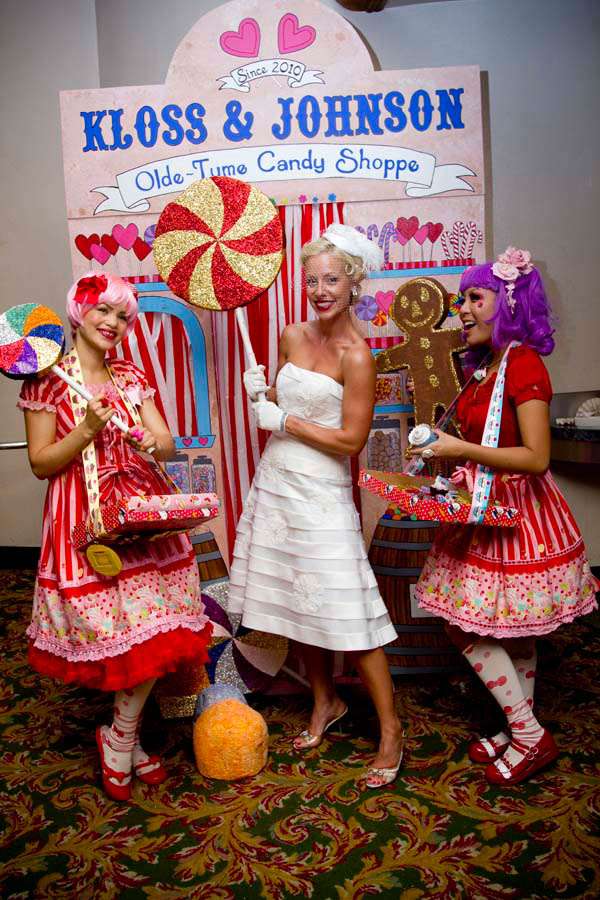 A lot of the wedding was DIY and the Mother of the bride in particular really got stuck in –  she made all the decorations, the decopauged suitcase, the vintage wedding cake toppers and the candy displays. Amber also had a friend who made her candy flower bouquet by melting down different sweets  into the shapes of flowers – something she had always dreamed about having.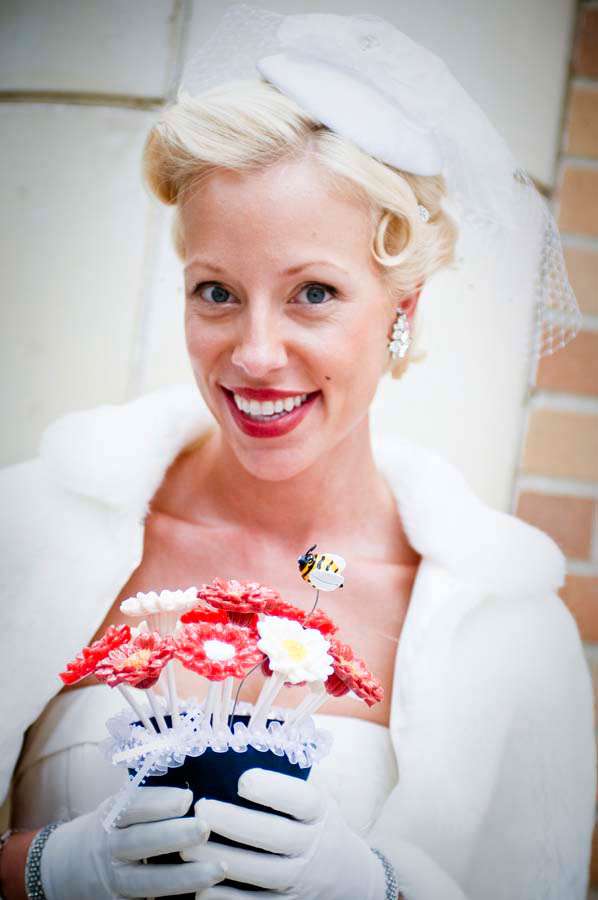 Lots of sweet-filled love and thanks to Amber & Jeff for sharing their sugar-rush of a wedding with us today.
Photography Credit: Channa Vance
Venue: Crest Theatre
Bride's Dress: David's Bridal
Bride's Shoes: 1950's Vintage – lucite and rhinestones
Bride's Headpiece: Satanica/ Batcakes on Etsy
Bride's Candy Bouquet: Vincent Damyanovich at Designer Gore
Groom's outfit:  J. Crew
Cake:  Freeport Bakery (Candy Land Cake was DIY)
Flowers: Kathryn Grace Brothers
Band: Xenophilia &  Love Train
DJ: Johnny Ochoa
Bridesmaids Dresses: Stop Staring
Hair & Make Up: Emily Allen at Salon Paisley