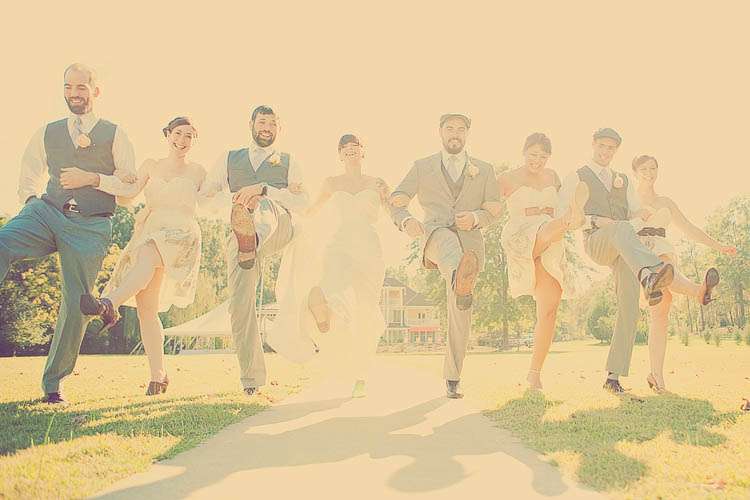 "I guess we're Rock n Roll in our attitude about life," began the bride. "We are both vegan and our whole wedding was as well.  We never let anyone get in the way of that despite some people trying to persuade us otherwise.  We both grew up going to punk shows (he more than me..) and there's a whole entire community of kids who just want to live a positive lifestyle.  We both thrive off of that. One of the greatest things I love about my husband is his love of his family and his friends.  He would do anything for someone, and does, when they ask.  There is no hesitation.  It's an amazing virtue about him."
"John and I both have tattoos for all of our immediate family members.  All of his are on his arm, while mine are spread out.   I have this weird blank spot on my left arm that when completed will finish out my half sleeve so to speak.  I always told John I'd be "bona fide" when I got married and thus, my future tattoo will be Bona Fide in pretty script with the date of our wedding done by the lovely wife of our photographer, Only You Tattoo."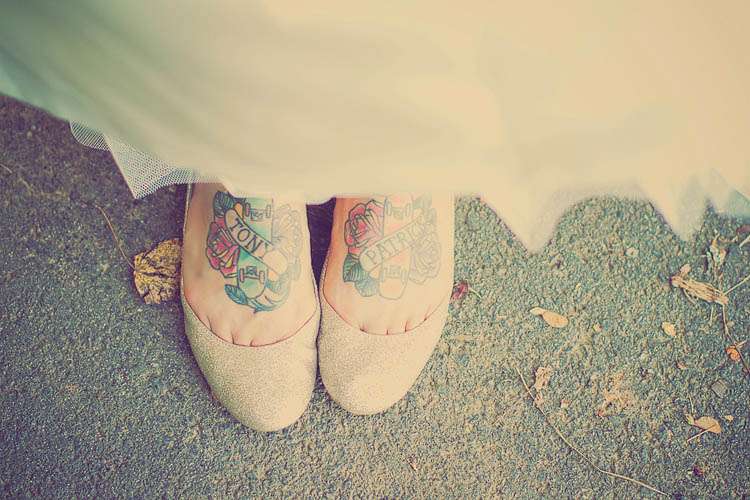 Cassie & John's entirely DIY wedding makes my heart sing. Not only because of their totally authentic Rock n Roll attitude, but because it really was all about the lurrrrrve! "Our entire wedding  was DIY.  None of it would be possible without John's mom.  She made all of my ideas into reality.  She sewed the burlap table runners (with ruffles!), made the bowtie and bandana for the dogs, and taught myself and my bridesmaids how to make and can apple butter which served as our wedding favors."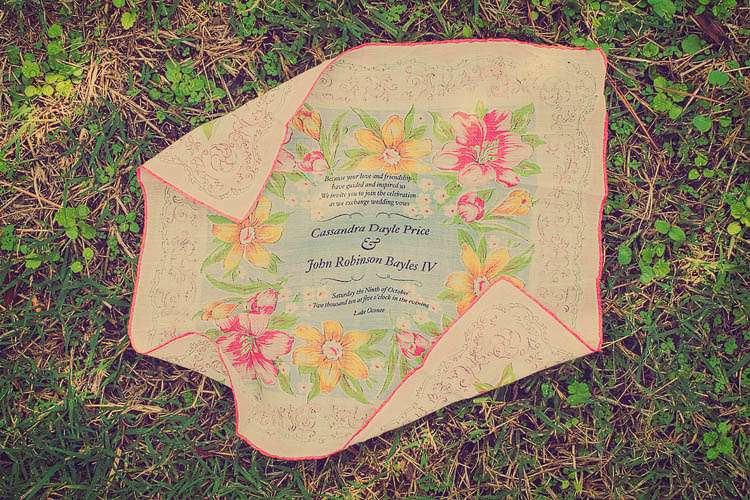 "Our invitations were one of my favorite things about this whole wedding.  While my idea wasn't original in the wedding world, but to most of my friends and family it was.  We used vintage handkerchiefs  and had a friend with a screen printing business help us. My oldest brother designed the invitation and helped us with the paper aspect of it all. I sourced all the handkerchiefs from eBay and antique markets."  They also decided to have five cakes instead of the traditional giant wedding cake so that their guests could have a choice – all vegan, of course.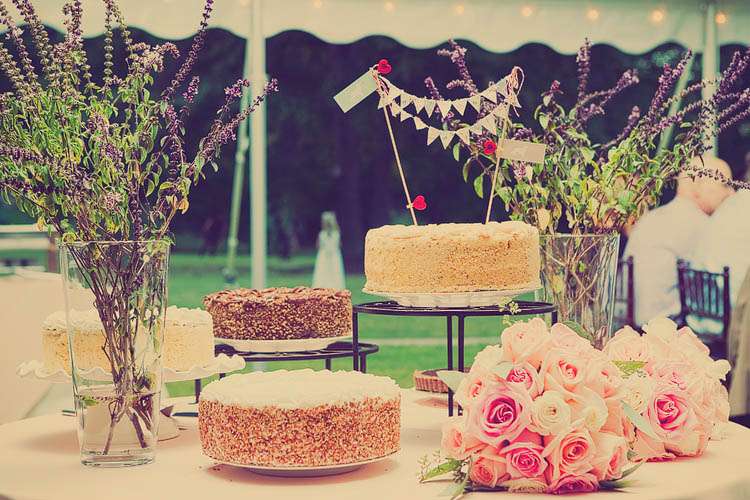 Cassie wore a Priscilla of Boston dress (which is is actually selling, so be sure to get in touch if you are interested in it and I will pass your details on) which she rocked up with Steve Madden flats and Betsey Johnson and vintage jewels.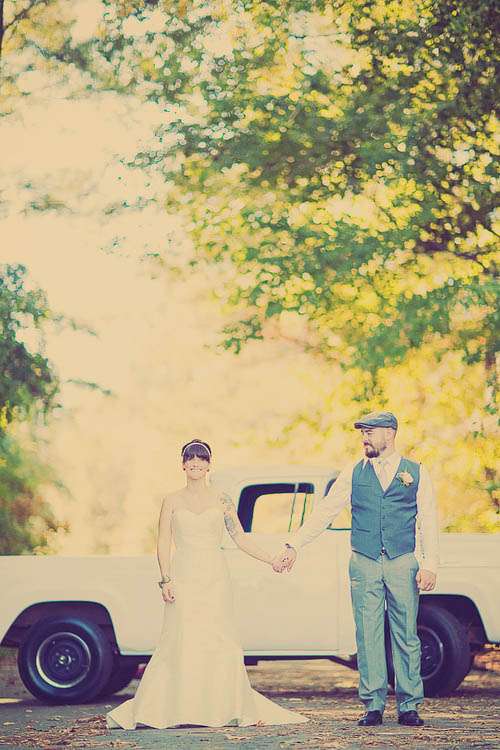 The wedding took place at private 10 bedroom house on Lake Oconee in Greensboro, GA which they hired for the day. It worked as a complete blank canvas so they were able to incorporate all the elements that really meant a lot to them. The bride works in a vegetarian restaurant so naturally they were their caterers, a friend organised the flowers and they chose their DJ especially because they loved what they stood for (and of course because they were awesome, but that goes without saying!) "When researching how best to entertain our guests on the dance floor, we looked at DJ's around Atlanta and came across To The Rescue Entertainment.  They are a husband and wife team who not only DJ events, but their main objective is to rescue dogs, specifically bully breeds.  Every event they do sponsors one of their rescued dogs to help them with medical bills and to get them adopted.  John and I ourselves have two rescued bullies and after meeting with Whitney and Eric, we knew we wanted to work with them.  Whitney assists Eric with every wedding and helped myself and John all throughout the day.  I would recommend anyone in the Atlanta area to hire them."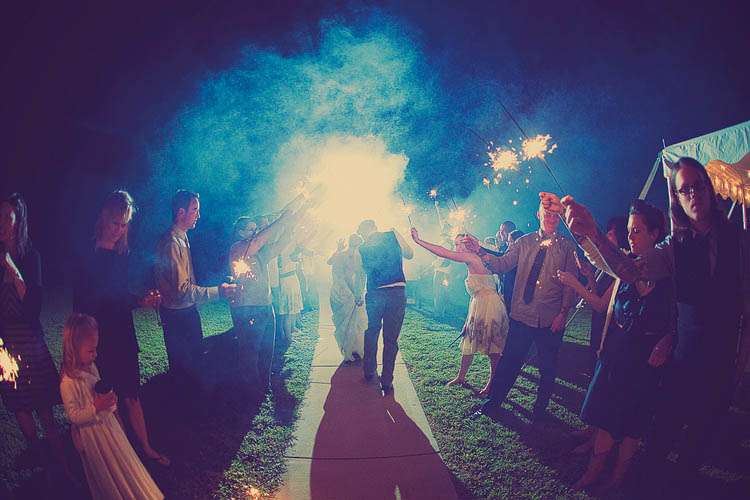 Huge thanks to Cassie & John and their awesome photographer Matt Miller of  Our Labor Of Love for sharing this wedding with us today
ps I really really love Matt. He's so rad.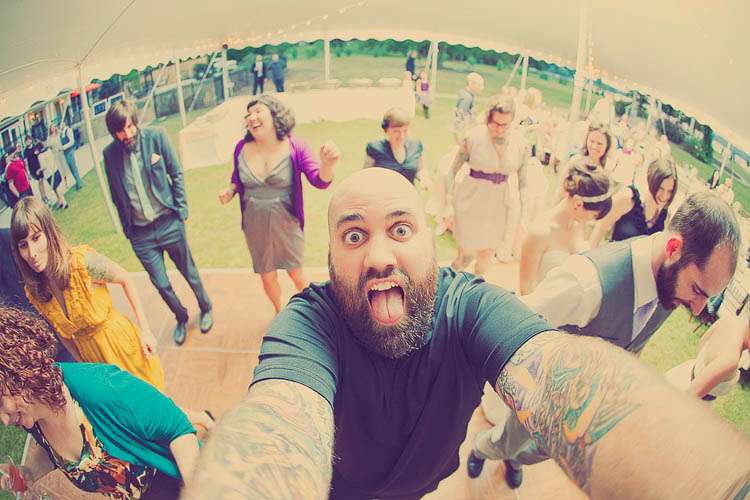 Told you.
Photography Credit: Matt Miller of  Our Labor Of Love
Venue: Private house on Lake Oconee in Greensboro
Bride's Dress: Priscilla of Boston
Bride's Shoes: Steve Madden
Bride's Jewellery:  Betsey Johnson 
DJ: To The Rescue Entertainment
Groom's Suit: Ben Sherman
Groom's Cuff Links: Buffalo Nickel by Brooks Brothers
Bridesmaid's Dresses: Anthropologie
Custom Vans: TonyxPrice on etsy
Flowers: A friend
Decor: DIY
Hankerchief Screen Printing: Kenn24 Manufacturing
Hair & Make Up: Krista Stegall Urban Body Studios