When you run your own business it's incredibly easy to become fiercely competitive and secular without even knowing it. I've found that especially in the wedding industry there are so many of us trying our hardest to be successful that a lot of the time, it can all get rather bit bitchy and competitive. That sucks.
I'm happy to say that although I've had my fair share of niggles with others in the same field as me in the past that I've come out the other side and brought a few of my favourite other bloggers (shock horror – shouldn't they be my competitors!?) along for the Rock n Roll ride. I'm now happy and thrilled to call them my friends and colleagues.
The Photography Parlour does the same thing for photographers here in the UK. In a similar way to other sections of the industry, wedding photographers can often see each other (especially when they work in the same area) as competition. This is why I love The Photography Parlour, a site which brings all these photographers together so they can learn from each other and work together to make something really great.
This particular shoot was set up by some members of The Photography Parlour themselves for those exact reasons. Below is a list of everyone involved with the shoot and all the photographers that took part.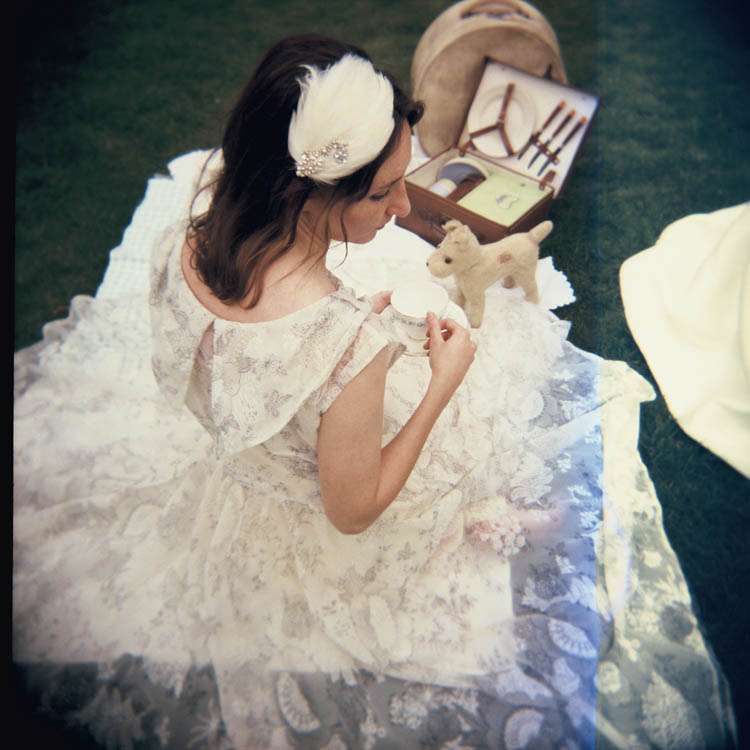 …Oh and quite apart from the reasoning behind this shoot and this post, how damn gorgeous are these images? I am totally swooning over the oh-so-very British setting and quirky and fabulous vintage styling. I approve muchly.
Thanks to Lisa for sharing her set of images from this shoot with us today
You can see the full set of everyone's images on the shoot's Flickr Group.
Make Love not War!
Photography Credit: Lisa Brown
Dresses, hats, acessories & shoes:
Yemi Osunkoya of Kosibah Creations
June Victor & David Wightman of Vintage Modes
Rachel Attwell of Luella's Boudoir 
Umi & Co Vintage at the Beehive
Jemima Williams of Little Red Robin HoodEvent Stylists & Vintage Prop suppliers:
Katie Coakes & Rosie Watson of Roses All Over, Umi & Co Vintage at the Beehive
Locations:
Umi & Co Vintage at the Beehive
Casbah Records at the Beehive
Meridian Adventure Play centre, Thames Street Greenwich
Old Royal Naval College
Make Up: Juliet Onyeka
Models:
Sophia Louise
Cherilyn Leeson
Jemima Williams
Lynsey Wheater
Sarune
Other photographers involved in the shoot:
Waiman Yau
Marie Man
Claire Bilyard
Adam Hobden
Funmi & Adrian Omotade-Tan
Louisa Coulthurst
Kirsten Mavric
Annelie Eddy