Oh hurrrrrh. I have mucho mucho excitement right now. I have been planning a website overhaul for a few months now but it was only when I went full time that I've really had the time to properly sort this out. I loved my old blog design but I just felt like after a year of the previous design, that Rock n Roll Bride deserved a little face lift.
So I contacted the amazing Nubby Twiglet. I'd fallen in love with her and her work when I discovered her though Gala Darling's blog. I love her modern retro style, her bold monochrome look with pops of fabulous colour and I felt an instant affinity with her love of Michael Jackson! I was over the moon when Nubby agreed to re-design my website for me and she came up with a funky and fresh new look for me. I'm sorry but how cool is my new logo?!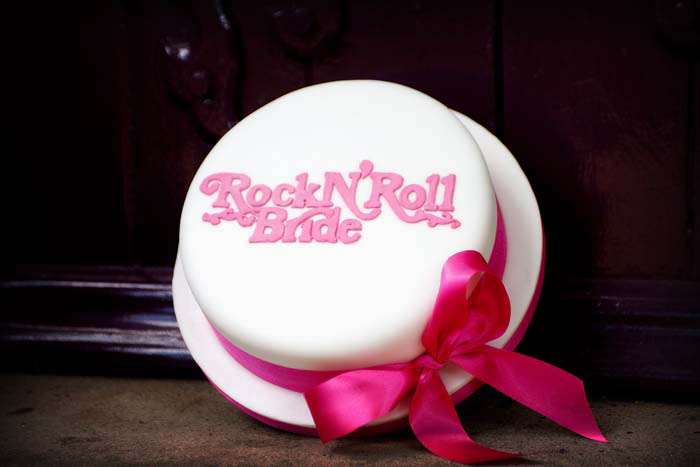 Credit: K D Photography
But wait, there's more! Over the past few weeks, as the regular design updates came through from Nubby, I have been tweeting my excitement like a mad thing. My excitement was read by Charlotte Gamble of Restoration Cake. She dropped me an email and asked if I'd like her to make me a custom cake to celebrate the launch. Ermm would I?! Yes Please! Isn't it funny, you offer people cake and they'll do anything for you!?
So I met Charlotte and she gave me this beeeautiful Rock n Roll Bride custom cake. Wow – and it was totally yummy. If you're still looking for a wedding cake I'd highly recommend Restoration Cake. So so good.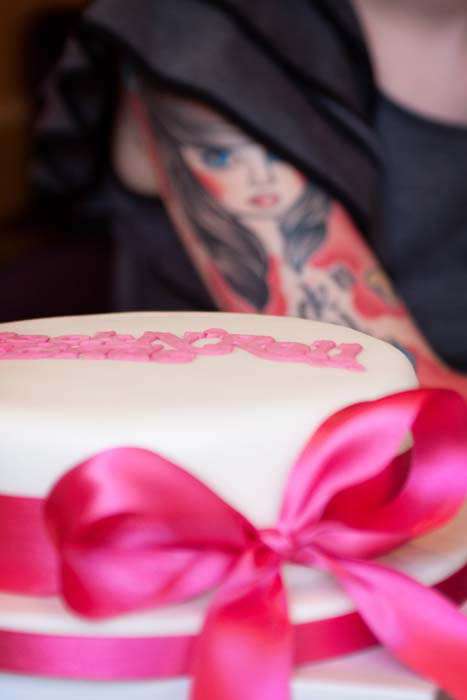 Credit: K D Photography
So, huge thanks to everyone who has worked so hard behind the scenes to make the brand new look Rock n Roll Bride happen. To Nubby Twiglet for being so ace, stylish, creative and for making my vision into a reality, to my gorgeous husband Gareth for installing and making all the technicals work (on everything on the blog in fact, not just the re-design) to Charlotte for the totally yummy and gorgeous cake (it was almost too pretty to cut…almost!) and to Konrad Dziedzic for taking the photographs.
(as is always the case with overhauls like this there may be a few little glitches and things we need to iron out…just bear with us for a few days)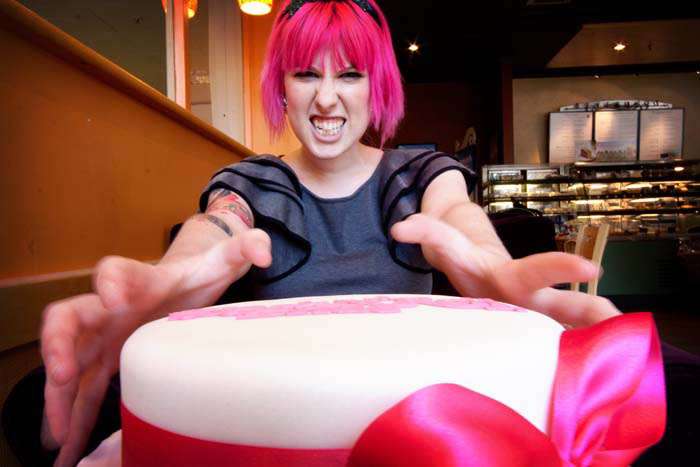 Credit: K D Photography
Want to see more? Well I just had to share these little beauties. Aren't they adorable!?! I've always used and loved Moo for my business cards but with my swanky-danky new logo on the back and my two newest and favouritest photo shoots on the front, I think they look better then ever!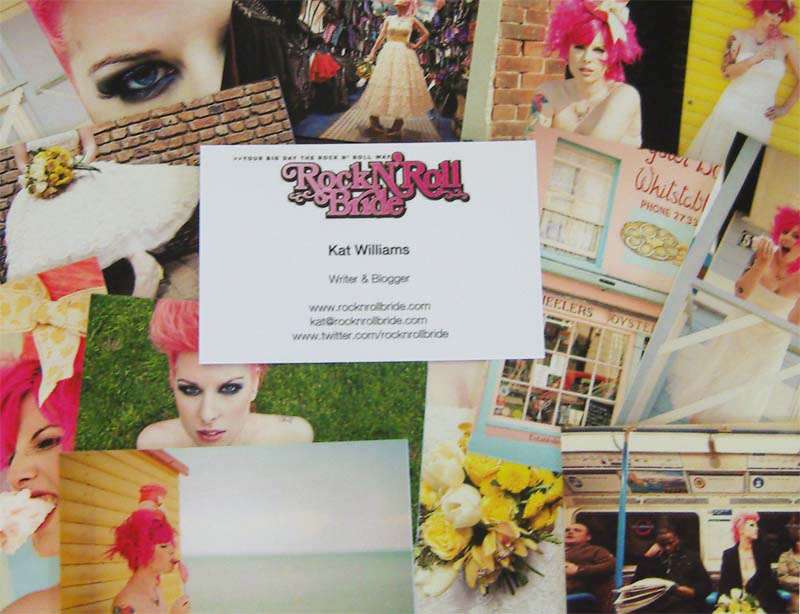 What I love about Moo cards is that you can upload a different photograph on the front of every card. There are 50 cards in a pack (plus you get a cute little box to hold them in) so you could potentially used 50 different images on your cards! They are a great way for showing off what you do so are perfect for photographers or big posers like me. Oh, and the best bit – they only cost £10.99 for 50 cards. Hello?! Wow. I love.
Thanks Moo. You rock my world.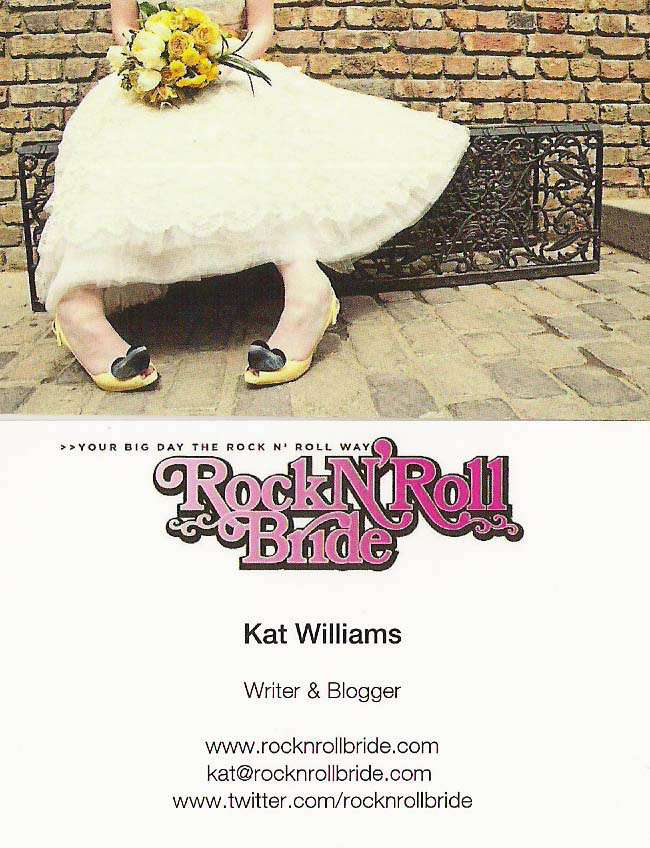 Wow aren't I all grown up and stuff?! So, thoughts please!
PS If you like what you see, then I'd be over the moon if you voted Rock n Bride for 'Best Style Blog' at the 2010 Bridal Blog Awards. If I do win, I'm giving the prize away to one of you too so it's going to be worth your while!
Edit: In my excitement to get this post up, I forgot to add that any 'Rockstar Vendors' out there – please get in touch to get your new look RockStar Vendor blog/website badge!