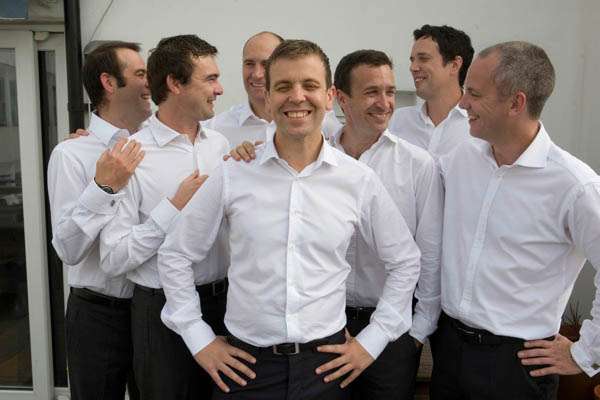 You think of a wedding and you'll pretty much straight away think of the bride. Her flowing white dress, her impeccable make up, her perfectly manicured nails and her purposely selected flowers, jewellery, shoes – the lot. However there's one lady out there who wants to change this preconception and runs her wedding planning business with the groom in the forefront. So, if you're groom doesn't glaze over when you mentioned the 'W' word or if he's wanting to get his teeth stuck into the planning as much as you, then I may well have the answer.
I interviewed Olivia, the woman behind Olivia Soleto Weddings the other day…
Who are you and what do you do? 
I'm Olivia Soleto-Teasdale, and I'm a wedding planner.
Where are you based and what cities/countries are you available to for work in?
I live in Islington, north London with my husband, Anthony. I cover the whole of the UK and Ireland, and further afield if required. With so many people living away from their home town these days I have to be flexible.
What is your background and how did you get into the wedding business?
For the last ten years I've worked as a senior manager in the catering and hospitality industry, including Wagamama and most recently, stylish British restaurant, Canteen. I've always enjoyed organising events and have planned many things for family and friends over the years. I came up with the idea some years back, but it wasn't until I planned my own wedding I realised I was good at it. Organising a wedding can be very stressful, but with my professional background it's something I'm accustomed to, along with the long hours and high expectations.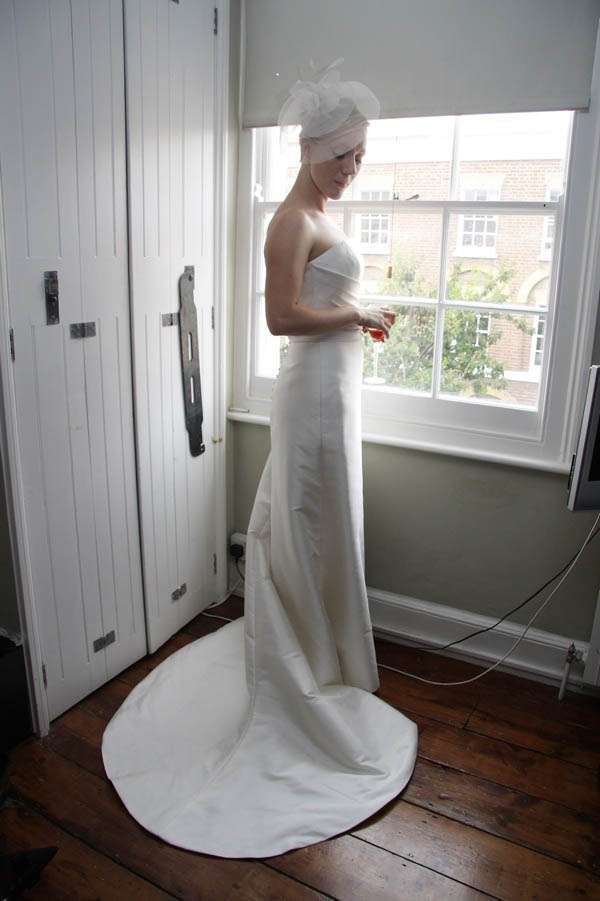 What is the ethos and idea behind your business?
The aim is to create unique, stylish weddings tailored to the individual's needs. As well as the usual wedding planning services, OSW offers style and design management, venue and supplier searches, and unique services tailored to the groom. These include a suit-buying day, wedding day grooming service and professional speech-writing guidance – all overseen by my husband, the life style journalist and broadcaster, Anthony Teasdale. There's so much focus on the bride-to-be that the groom gets sidelined, which gives him an excuse not to get involved.
It's great to hear about a company that tailors their packages towards grooms as well as brides! Can you tell us a little about that?
From my experience, I realised the groom actually enjoys the wedding day more than they'd imagine. As a man, a wedding is an excellent opportunity to purchase the suit they've always wanted. And, unlike most bridal dresses, it's something they'll be able to wear for years to come.
Away from clothes, for a lot of grooms and best men, the idea of making a speech is terrifying and can often ruin their enjoyment of the wedding, which is why we offer a one-on-one speech-writing service that'll turn the shyest best man into a brilliant speaker with an armoury of sure-fire jokes. At least that's what Anthony says!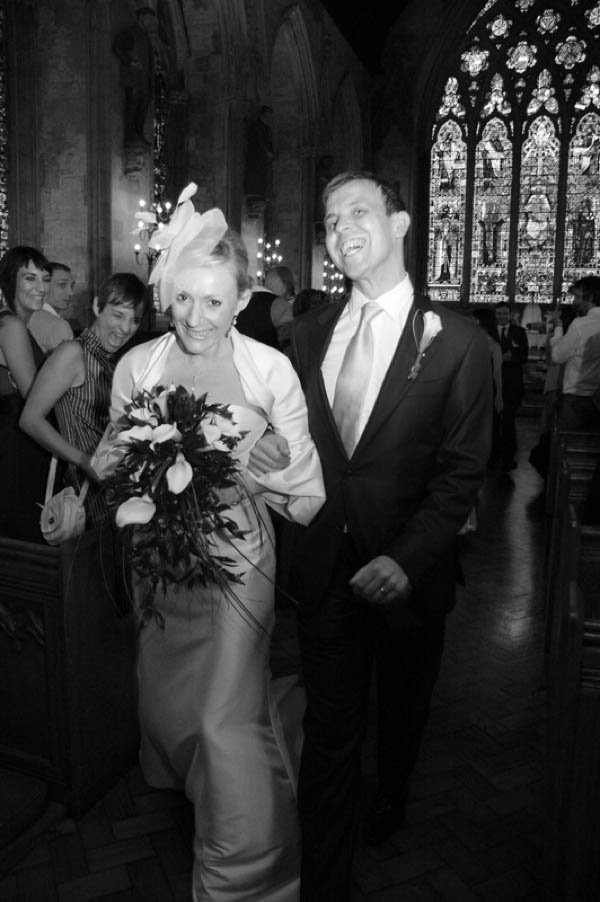 Do you deal with a lot of same-sex couples? 
So far, no. But I definitely hope to do so in the future – the ones I've been to have been brilliant fun!
What do you love about weddings?
The fact that two people are sharing their love with their nearest and dearest, and seeing everyone so happy. 
What do you hate about weddings?
I dislike it when a couple does what's best for their family and not themselves. A wedding should be a reflection of the two individuals getting married, their likes, how they met and their love for each other.
Tell me a little about your favourite wedding ever and why? 
I'm being biased, but I'd have to say my own… an ancient City of London church, a sultry summer's day and a venue that was everything we could have hoped for. The night in the Dorchester wasn't bad either!
Many couples planning their wedding might consider a wedding planner and unnecessary cost. What are the benefits? 
Planning a wedding can be stressful and time-consuming. A wedding planner takes the stress away from the couple as we do all the leg-work. We've got insight into the wedding industry and have access to an array of suppliers and vendors, meaning we can negotiate prices on behalf of our clients and get them the best deal.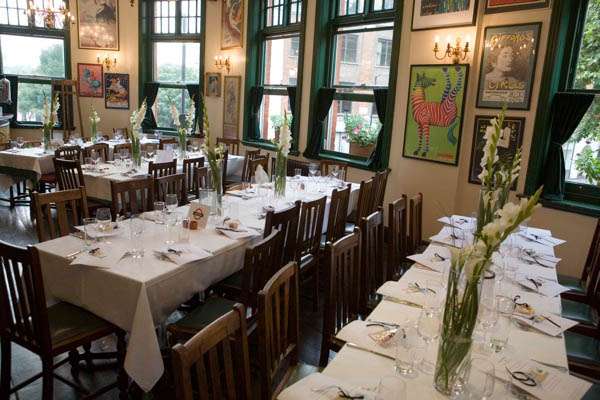 What has been the highlight of your career as a wedding planner so far? 
Being part of such a special moment of a couple's life is the best reward. Also, meeting so many wonderful people who work in the industry and seeing how people are becoming more adventurous with their style, themes and designs.
What do you think makes a great rock 'n' roll wedding? 
Individuality. And a great DJ!
Do you have any advice for budding planners out there who want to get into weddings? 
Yes. Being a wedding planner may sound glamorous – and it's an extremely fulfilling job – but be prepared for long hours, hard work and lots of travel. Make sure you research your market before you launch and get trained with the UK Alliance of Wedding Planners, so you're prepared from the off.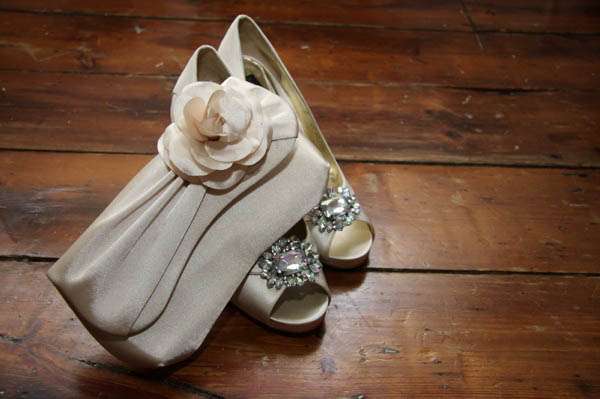 Thanks to Olivia for taking the time to share her fantastic idea with us. if you want to learn more Olivia Soleto Weddings then be sure to check out her website or drop her an email to hello@oliviasoletoweddings.com
If you are a photographer or wedding vendor and would like to be considered for an Under the Spotlight feature, please don't hesitate to drop me an email!
All photo credit in this article to Rachel Day Photography