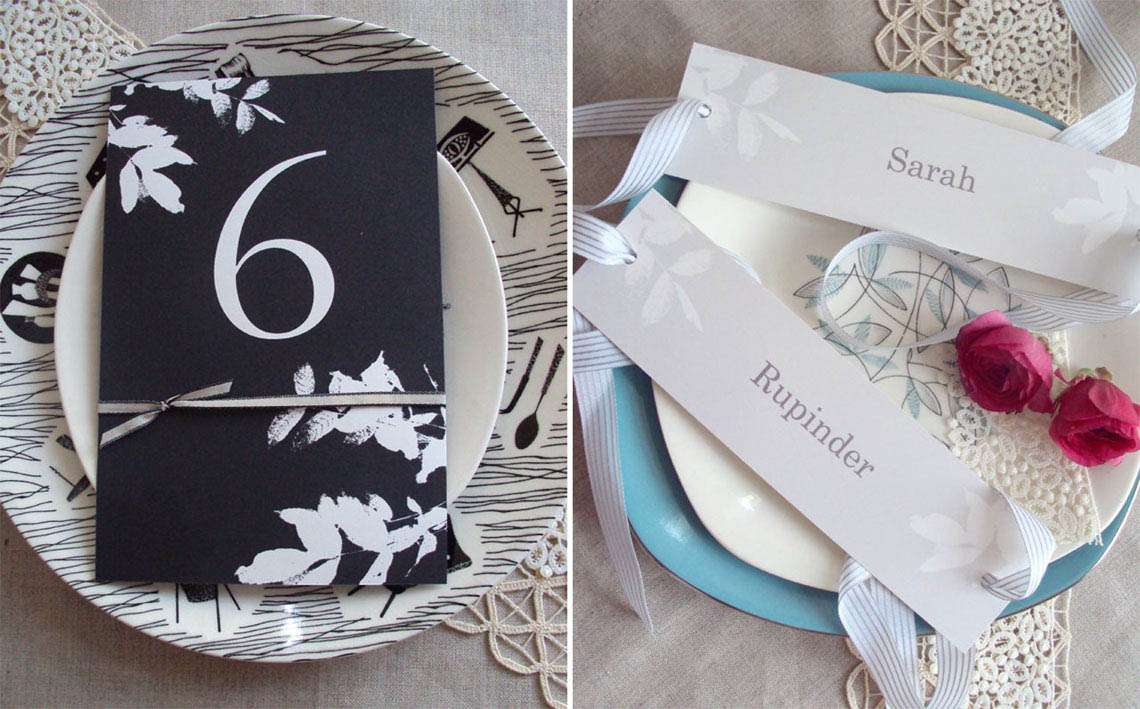 Vicky Trainor Stationery are a design led studio based in North Yorkshire who specialise in fabulous unique designs and original wedding stationery ideas. Everything they produce is done so with love and care 'in house' enabling them to not only give the best bespoke and personal service possible but also to keep the costs down (which are then passed onto you of course!) They also offer a fab 'off the peg' service in their online shop The Paper Store.

The designs are all floral based but vastly range  in style from the feminine 'Rose' range to the fabulous and funky monochrome 'Fauna' collection (my personal favourite!) and the contrast of the retro yet modern 'New Broadway' design. "All my designs have been developed from drawings produced on holidays, photographs taken on weekend walks, vintage finds from car boot sales and antique fairs from Northumbria to Sussex" Vicky told me. "My obsession with everything and anything from the 50's and 60's and most importantly the little quiet places in my garden always comes through into my work. I am a classic hoarder of vintage haberdashery, ribbons and cotton lace, china cups and plates, table cloths and Victorian linens to 50's 'Babycham' and 'Cherry b' coasters, Midwinter crockery – inspiration in everything (to quote Paul Smith!)"
The process of working with Vicky Trainor Stationery seems to me to be a very personal one, a suspicion that Vicky confirmed when she told me "Clients can choose directly from the site or we receive great parcels in the post that are full of trinkets that they have been collecting over the months, this helps us work with not only the colour but how we can style the stationery with accessories such as ribbons, braids, jewels, vintage pearls, feathers – whether it's a vintage, boudoir, rock chic, damsel, or a 'grandma's closet' look you are achieving we can bring all ideas alive and most importantly make the process of creating their stationery fun and memorable."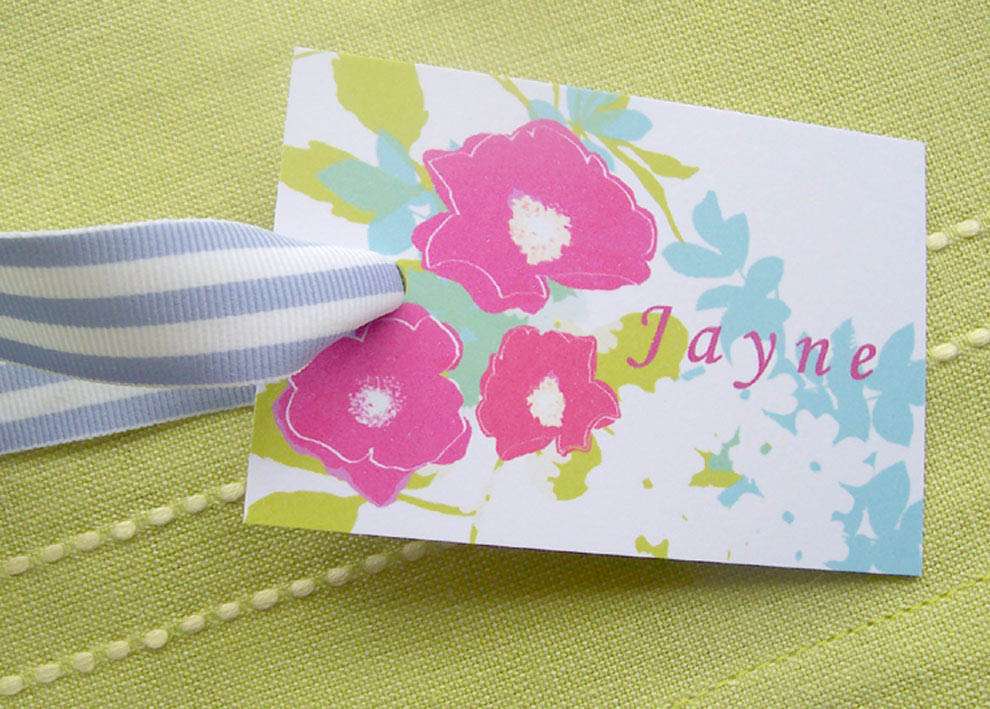 Although based in the UK, Vicky loves working with international clients and has had commissions for customers in France, Spain & Italy recently.
Prices start from £1.00 for place cards.  Invitations are from £2.00-£5.50, the £5.50 are individually hand painted with watercolours – 'The Cotton & Herb Collection'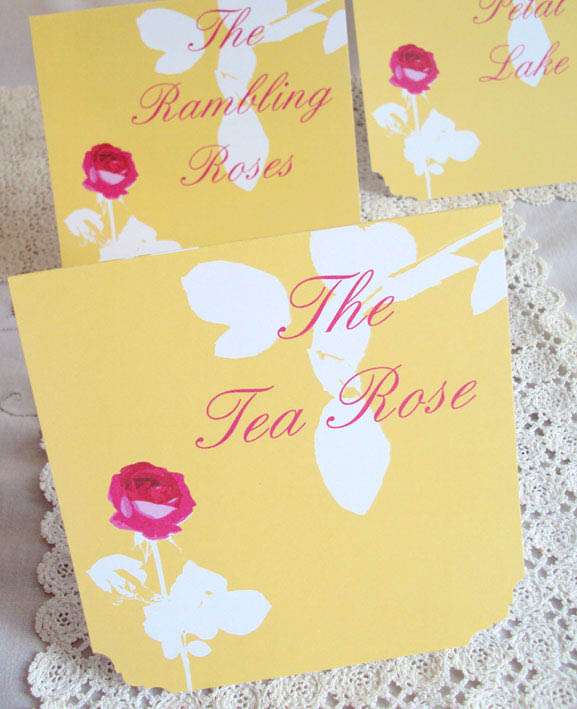 If you are a wedding vendor and would like to be considered for an Under the Spotlight feature, please don't hesitate to drop me an email!