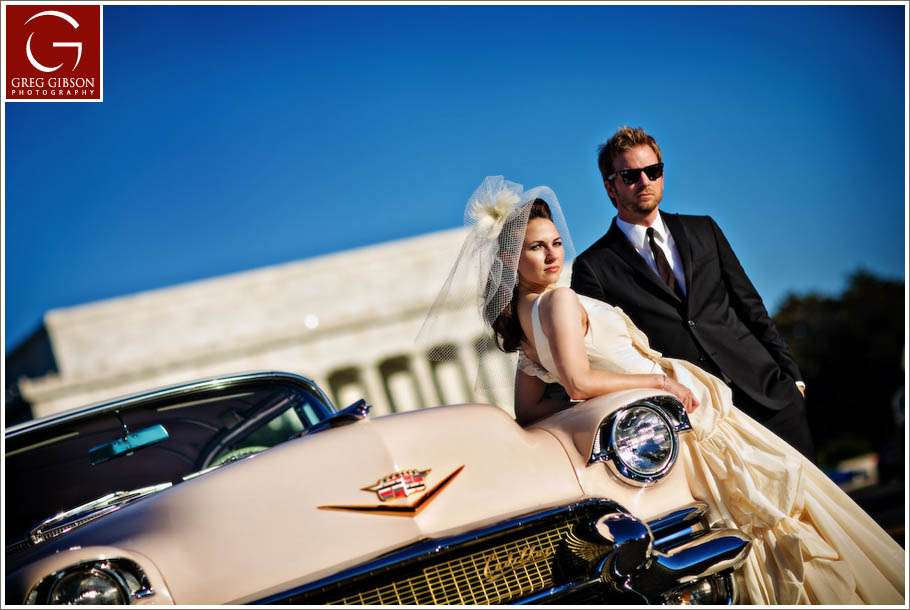 One of my most favourite bloggers, Justine Ungaro from The Unbride (when is the book coming out!?) got married a little while ago, and while she gave us a few bridal portrait photos I've been waiting (as have many others it seems!) with bated breath for the wedding photos!
So in answering our prayers, the lady has posted this message on her blog…
So it seems that some of you have been harassing my good friend and wedding photographer Greg Gibson so much that even though he's in Brazil right now, he decided to post a couple of teasers from the wedding on his blog and for me to post here. Thanks Greg! [I swear to God that wasn't me!]

So here you go, hopefully there will be many more to share soon so hang in there a little longer…

The amazing Leah McKay did my makeup and Giselle did my hair…I don't usually look this good…it took a very talented team (including Greg) to get me to look so much better than the person you just saw voting in her neighbor's garage.
Credit: Greg Gibson via The Unbride