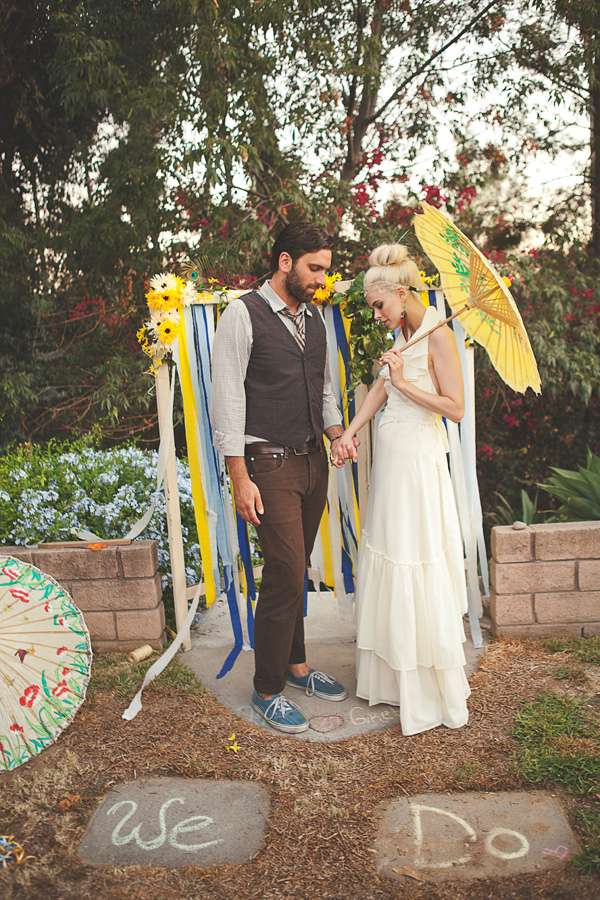 Oh I love a surprise wedding! And a surprise wedding + pool party!? EPIC!
But this wasn't actually a real wedding, it was set up as a recreation of the wedding of some friends of the photographer who were married 30 years ago. Jessie & Kenny had a wedding just like this one, in the exact same spot, in 1982 (some of their wedding photos are at the end of the gallery – how amazing are they?!) So to celebrate, and to have an their anniversary party with a difference, they decided to relive the whole thing. This is a styled shoot unlike the rest and, yes, they really had the big party afterwards!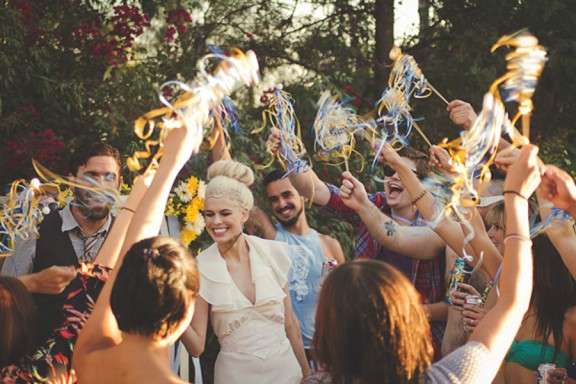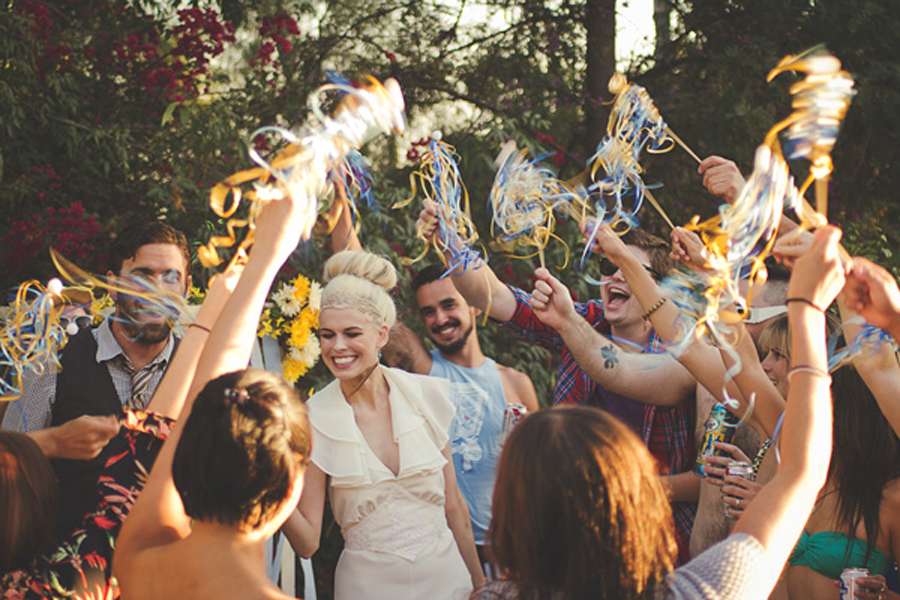 Styled shoots have been wedding blog favourites for a few years now. I do like to feature them to share new wedding ideas with my bride & groom-to-be readers but I've always really preferred to publish real weddings. It's not that I don't like styled shoots, but I know real life examples always go down better than a 'concept' set up but a bunch of wedding industry professionals who think that it's a quirky, cool (or in recent times – trendy) and very 'blogable' idea for a wedding.
Which is why I love this shoot. It is a new concept. It's a recreation of a wedding, being sympathetic to the original inspiration while showcasing some awesome new ideas. Just like with Whit & Colby, I was initially disappointed when I realised that this wasn't an actual wedding, but again like with Whit & Colby I love it because of the amazing creativity behind it. On reflection I congratulate the creative team for doing something that I wish everyone else would… actually being creative.