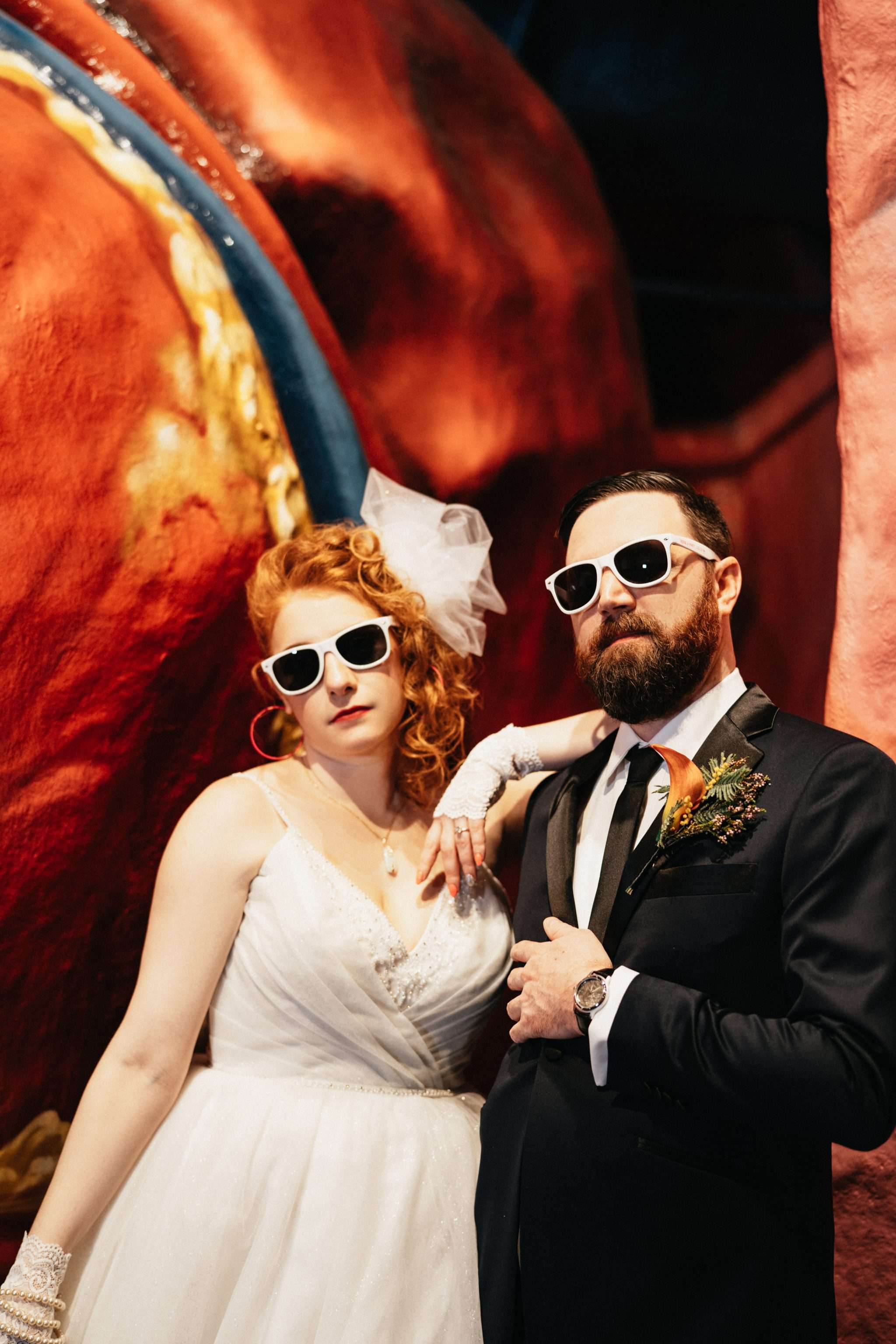 Rosie and Matt's wedding was a vibrant celebration of love, music, and all things 80s. On 22/02/2022, they tied the knot at The Franklin Institute in Philadelphia, with their reception taking place in the Fels Planetarium. With Love & Laughter Weddings as their trusty wedding planner and Liz Gibbs Photography capturing the special moments, their day was set to be a blast.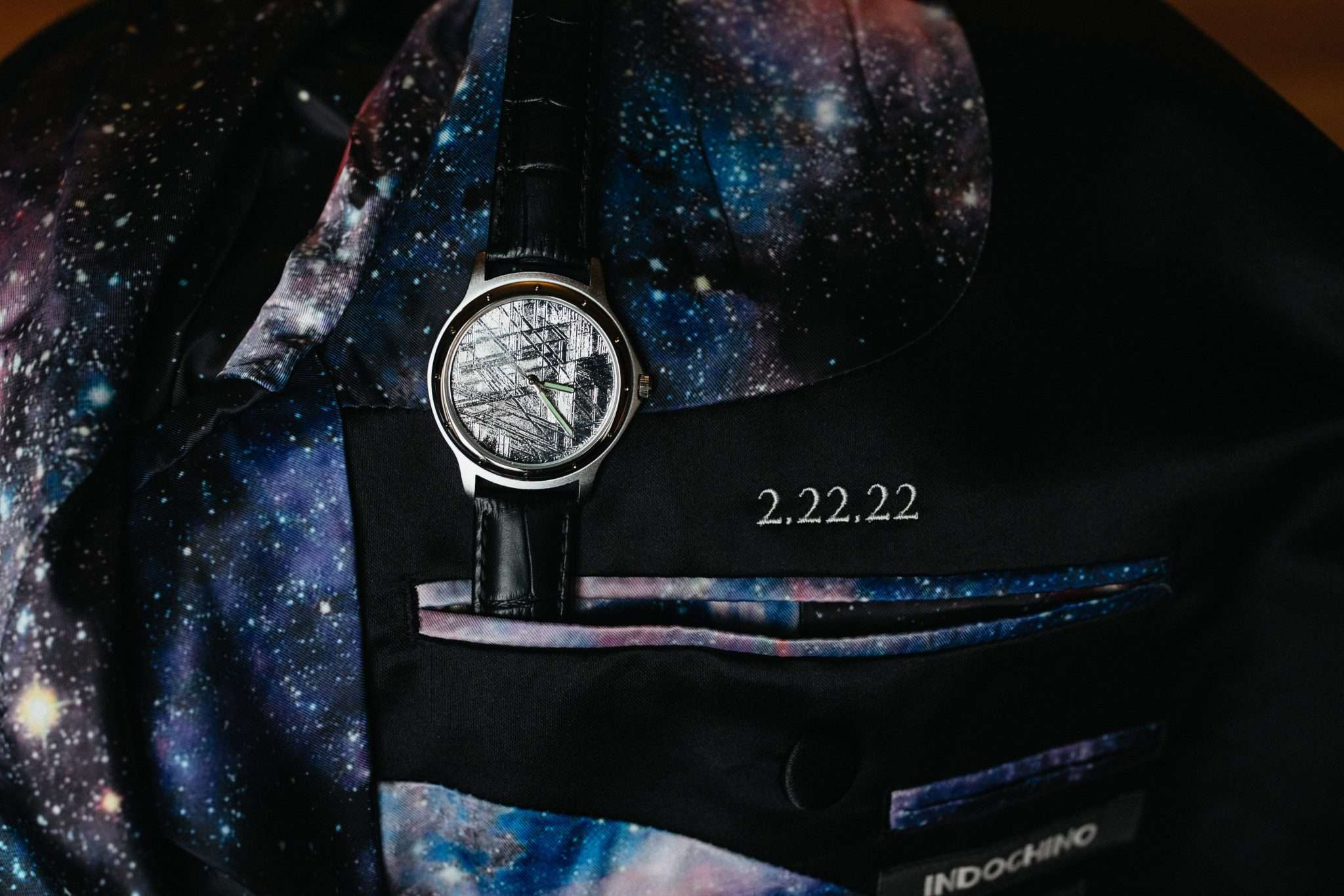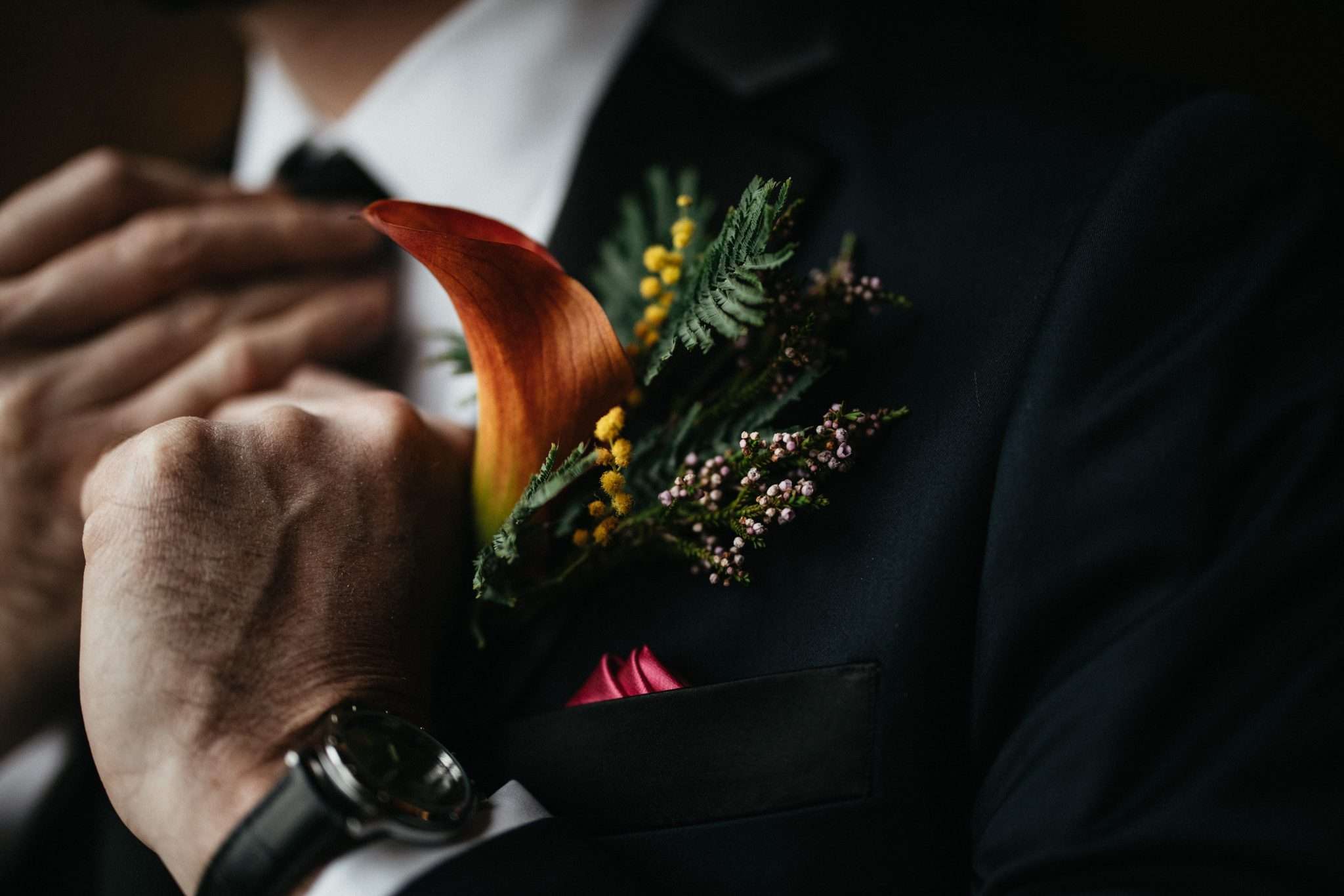 Embracing their shared love for 80s music and bright colours, Rosie and Matt found their inspiration in the energetic and nostalgic vibes of the era. They wanted to infuse their wedding with that spirit of the era and create an atmosphere that transported everyone back in time/ To set the tone, they made it clear on their invite that 80s formal dress was requested but not required. And boy, did their guests deliver!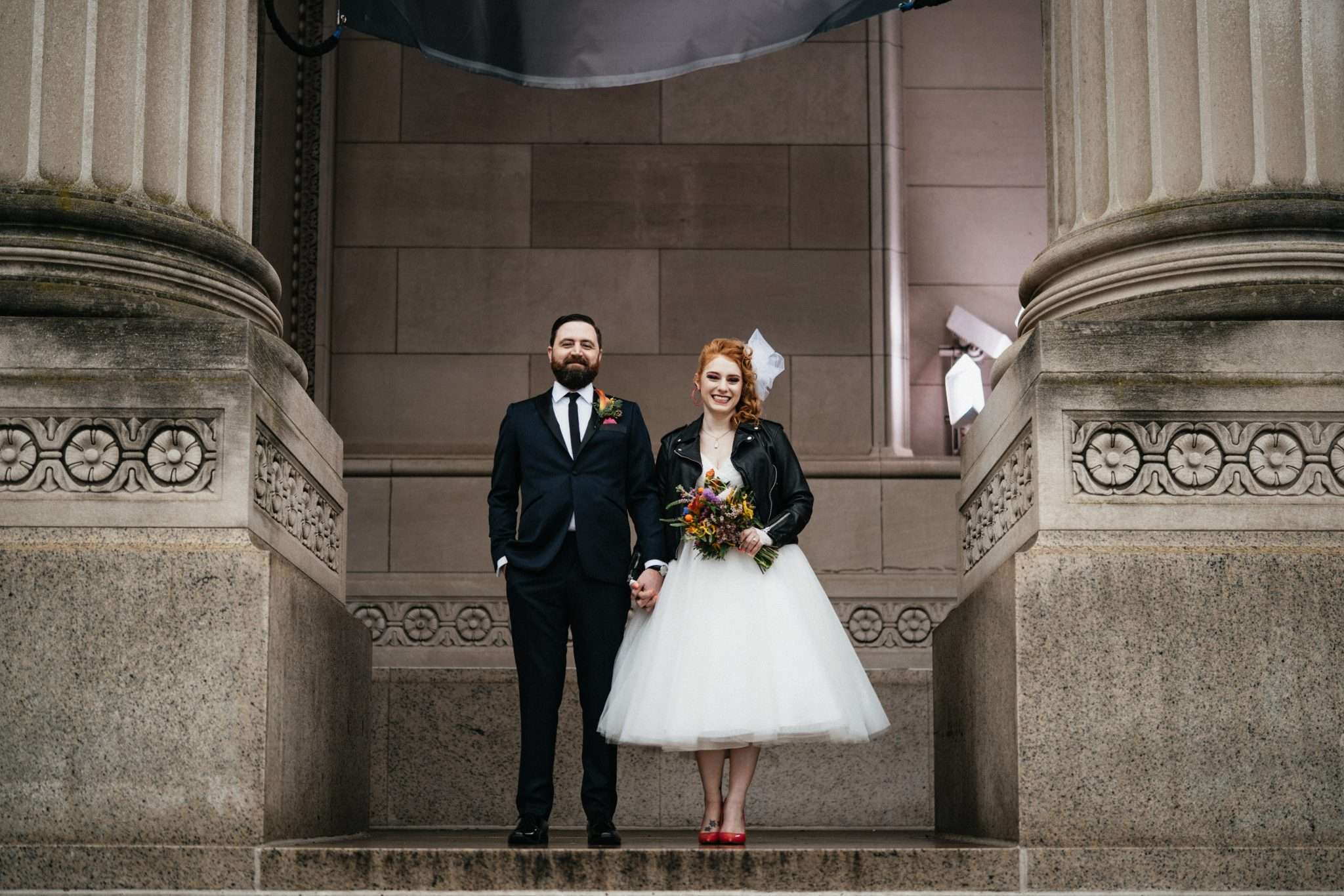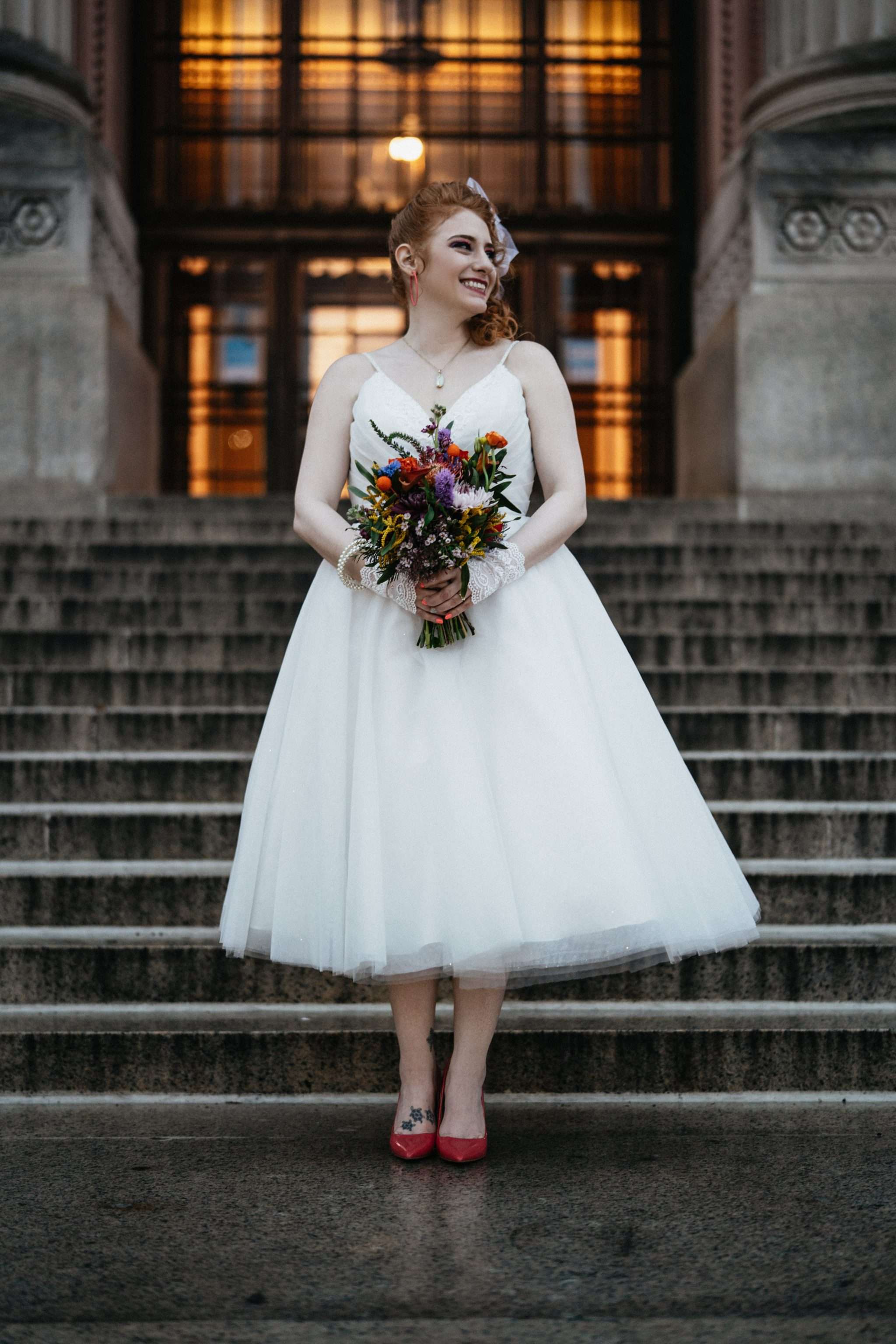 Rosie, looked stunning in an short Elizabeth Johns Couture dress, accompanied by Steve Madden shoes and fingerless gloves sourced from Etsy. Her jewellery consisted of precious family heirlooms, adding a sentimental touch to her ensemble. With no bridesmaids or groomsmen, the focus was solely on Rosie and Matt, celebrating their love in a uniquely personal way.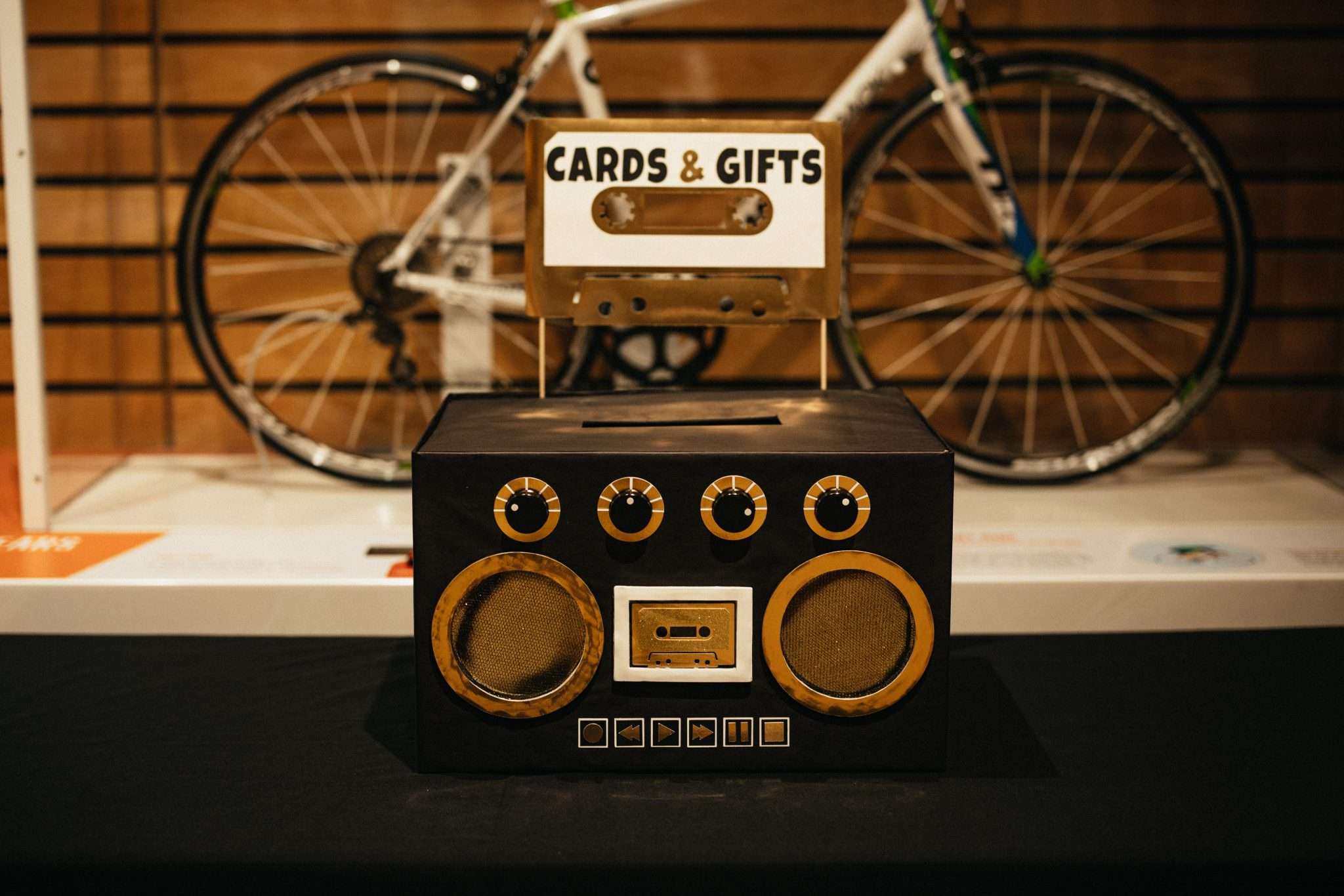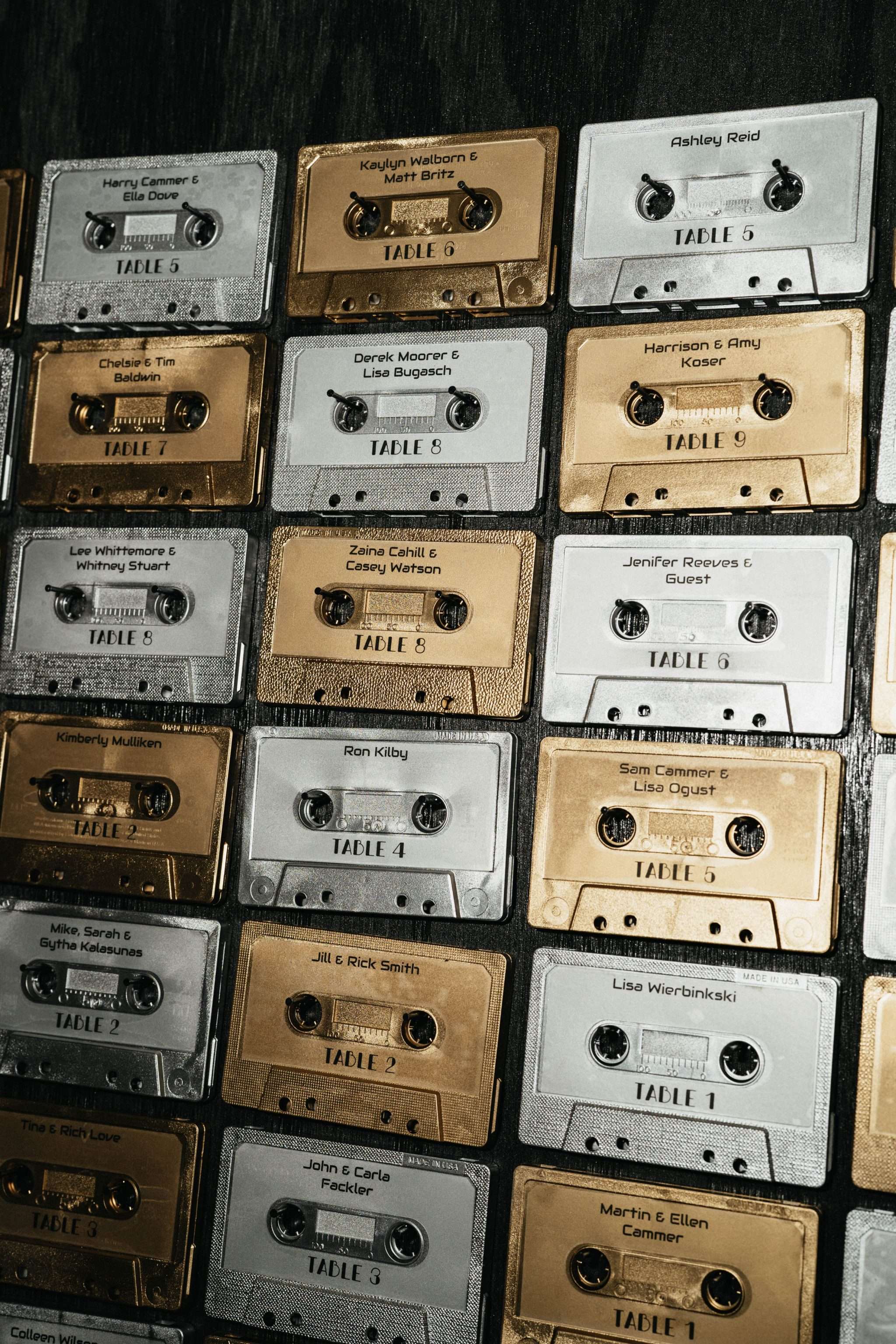 The ceremony was a delightful blend of acoustic covers of iconic 80s songs, filling the air with a nostalgic ambiance. To symbolise their unity, Rosie and Matt opted for a glass ceremony, putting a spin on the traditional sand ceremony. Instead, they used broken pieces of glass, which would later be transformed into a decanter and two glasses, serving as lasting mementos of their special day.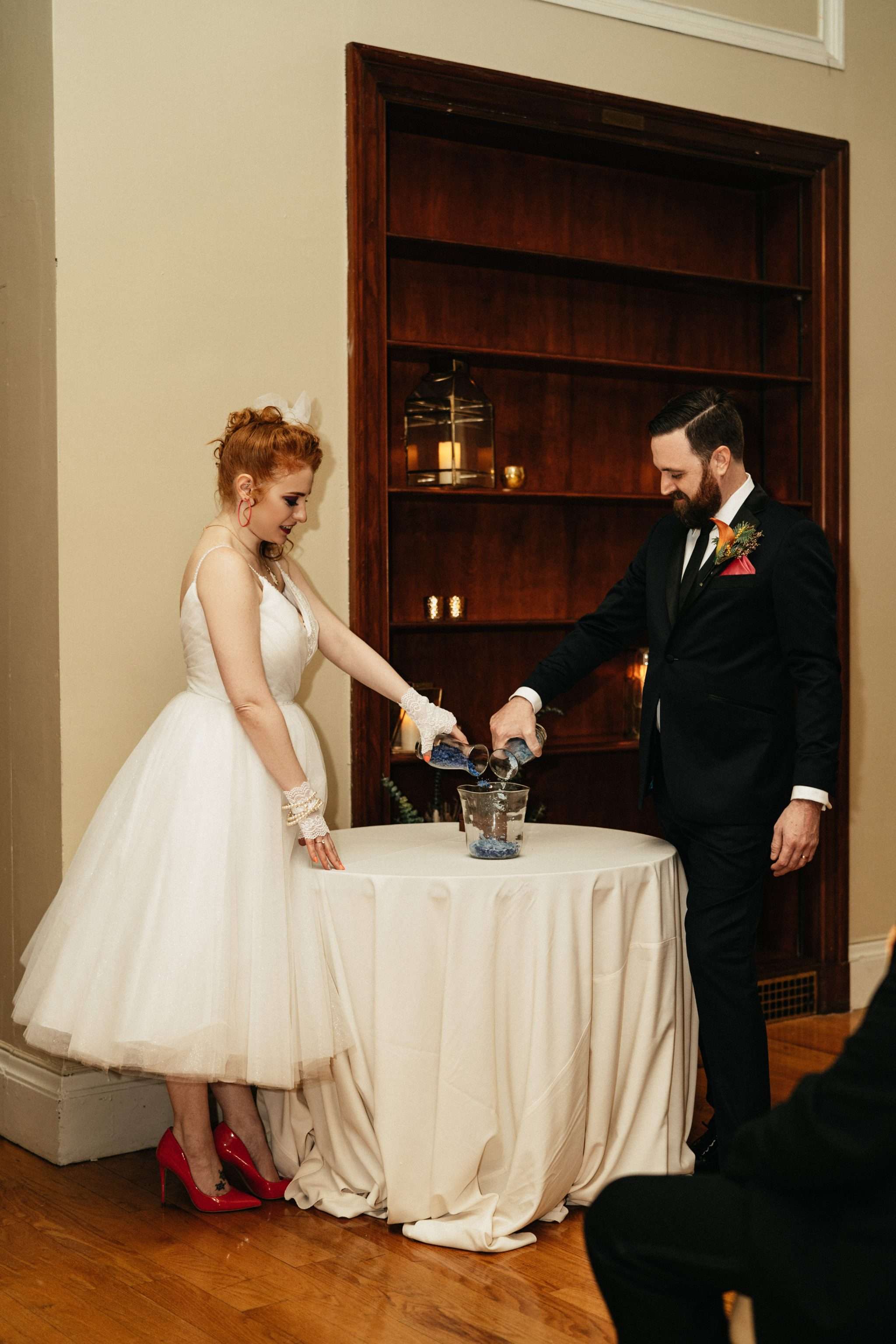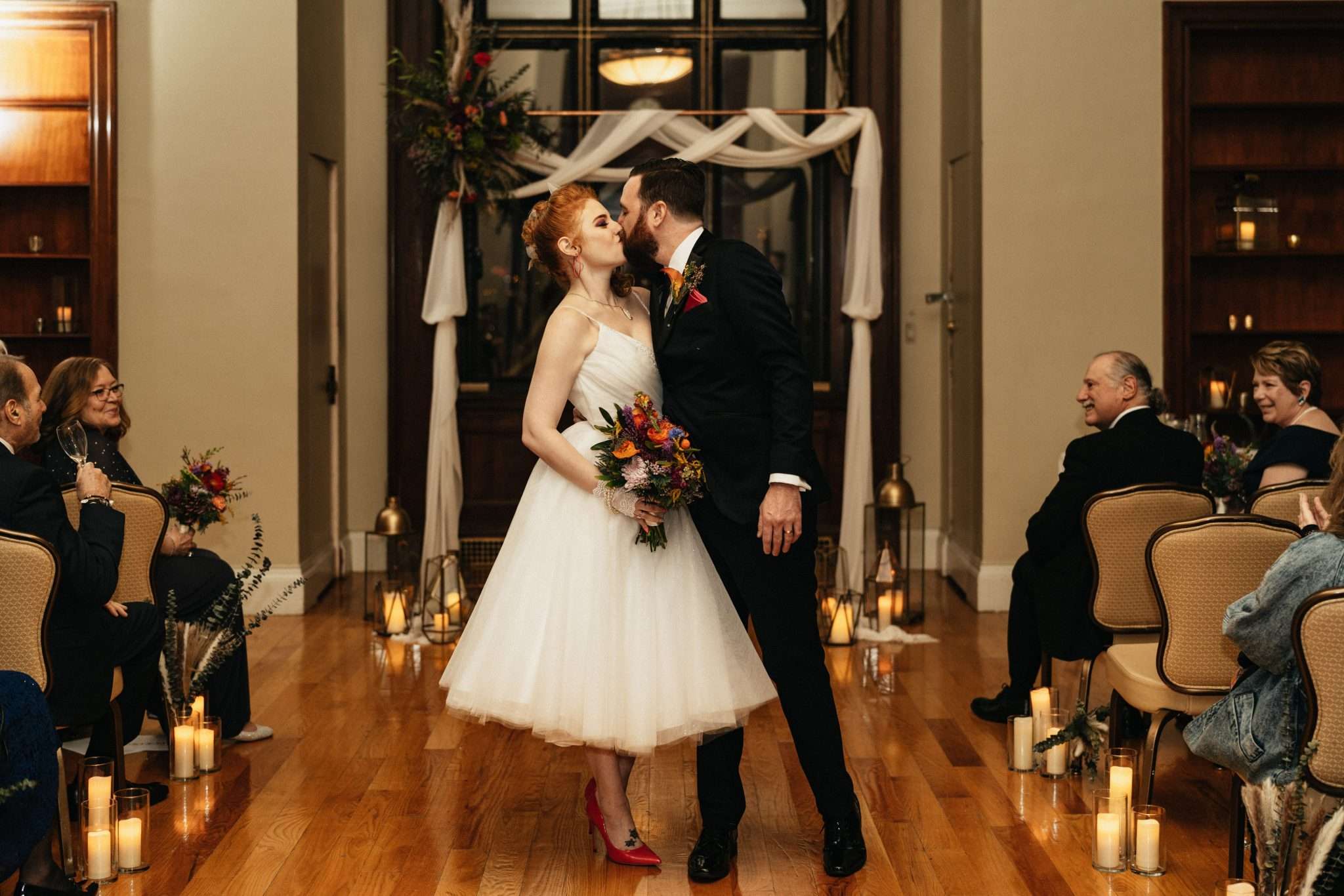 When asked about their favorite part of the wedding, Rosie couldn't contain her excitement about the 80s-themed reception and party. "It was an absolute blast! Our guests really embraced the theme, and the dance floor was on fire all night long", she said. "The only thing I wish we would have done differently was to have had smoke machines and lasers!" As favours they gave all their guests customised white sunglasses, which many of them wore all night on the dancefloor, making for some great photo ops.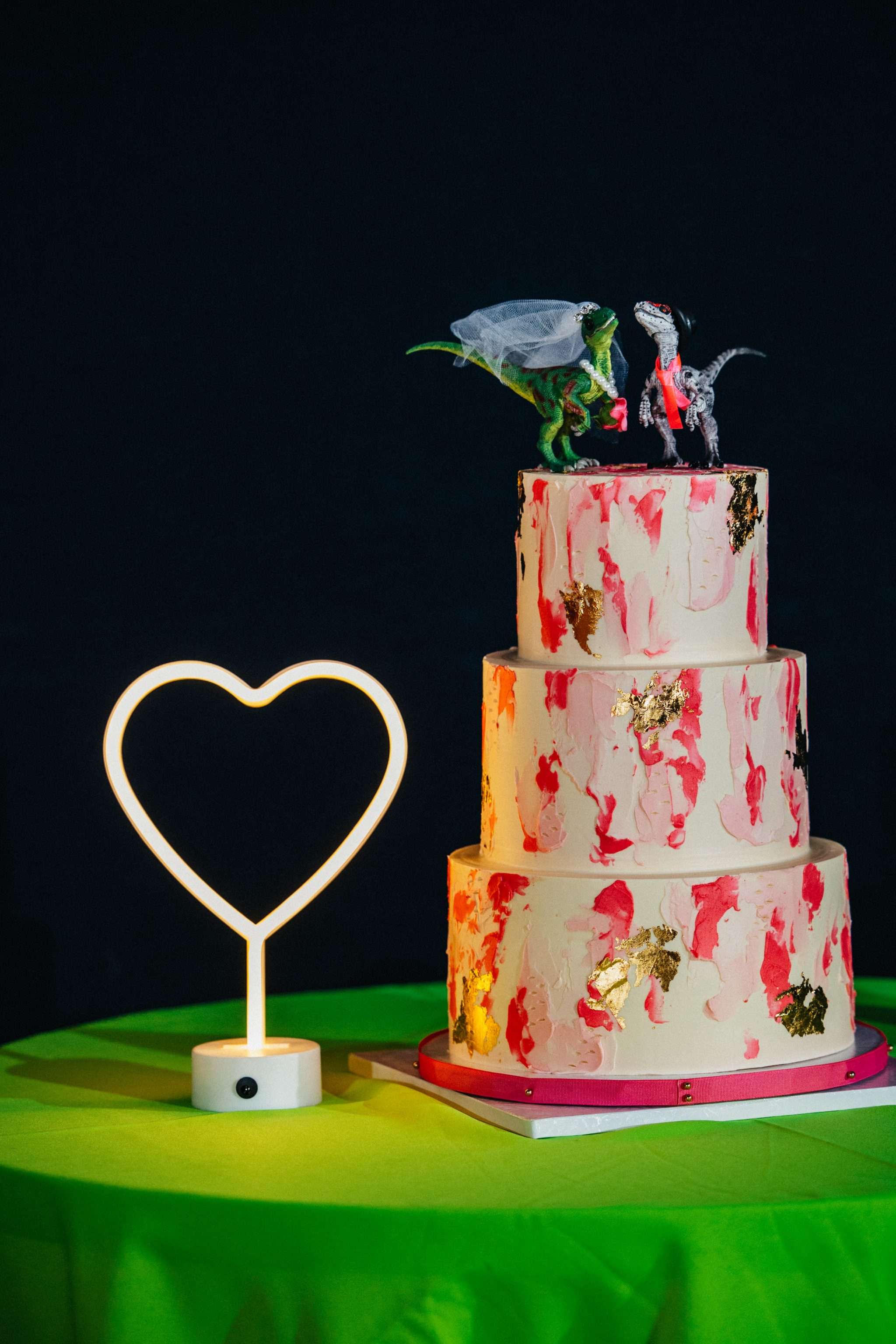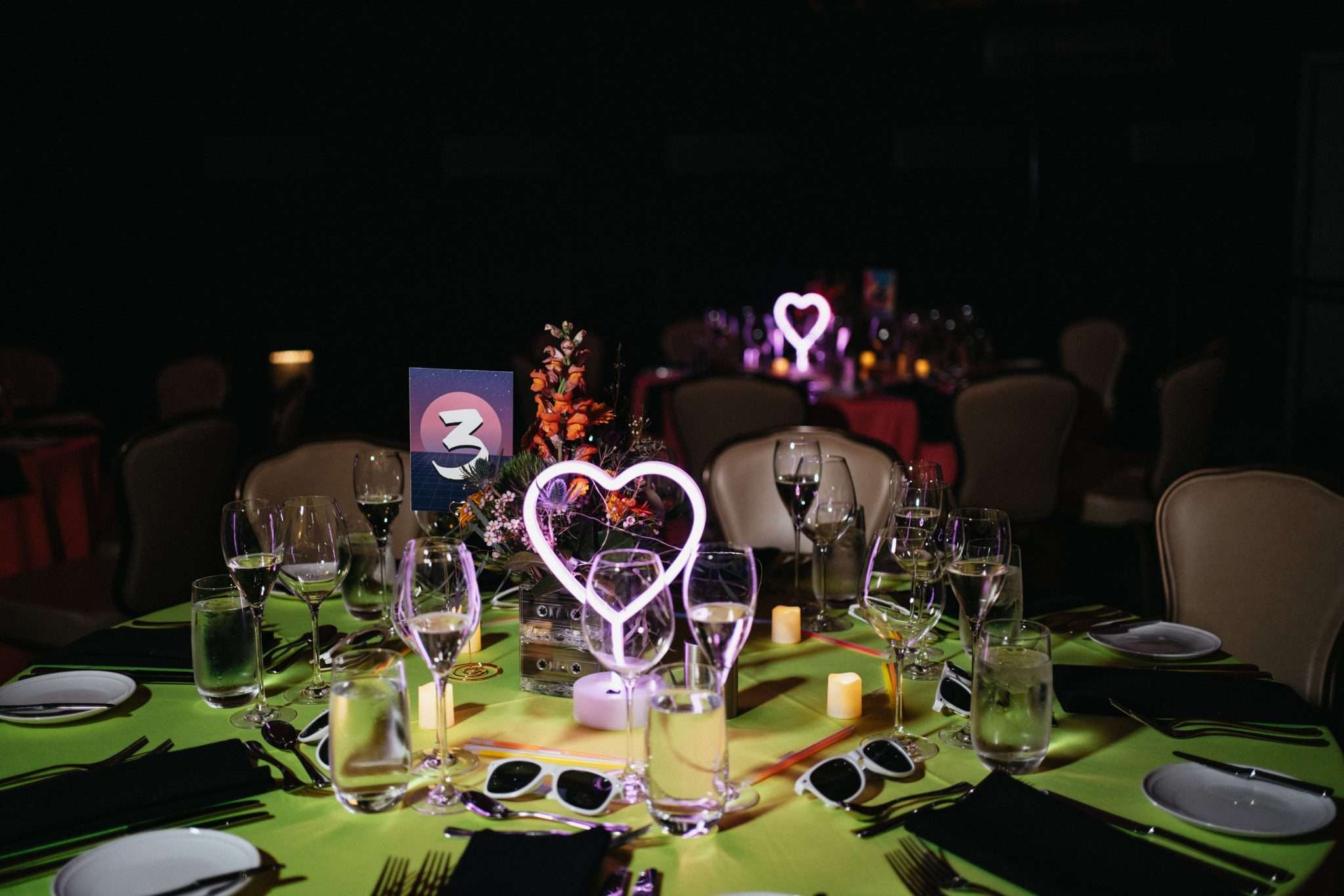 Reflecting on their wedding planning experience, Rosie and Matt had valuable advice for other engaged couples. "Find vendors who are not only talented but who truly understand and love your vision", they concluded. "Our team was incredible – they brainstormed with us, offered suggestions, and went above and beyond to bring our 80s dreams to life. Our group really leaned into our vision and were incredibly helpful."