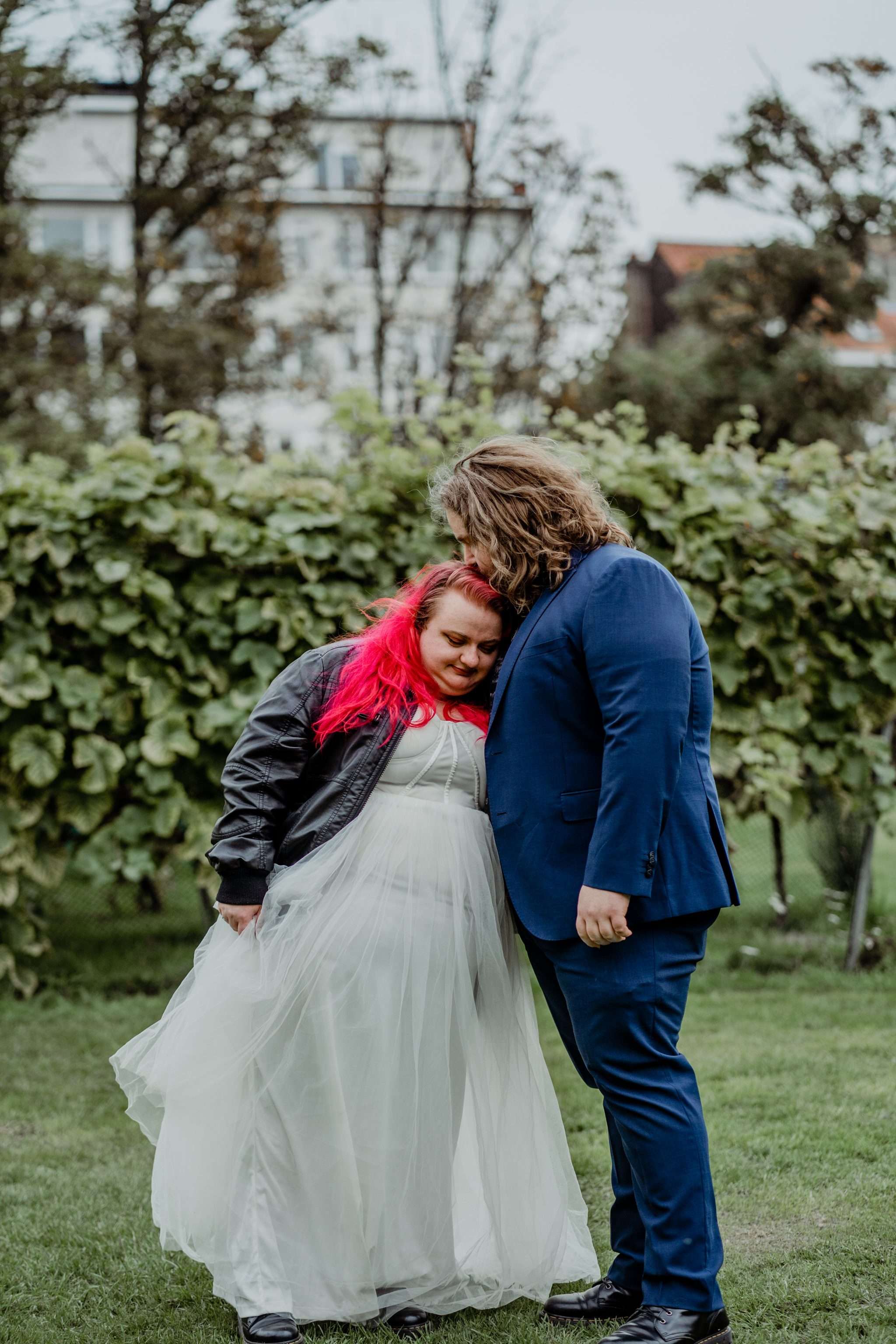 Skipping all but the legal vows, Jelke and Jan chose a simple, outdoor ceremony with the impressive backdrop of St Peter's Abbey in Ghent, Belgium. With a budget of just €1500, their biggest expense was their photographer, Anne De Geyter. "Good photos are so important as they are the only thing from your wedding day that will last forever," Jelke explained.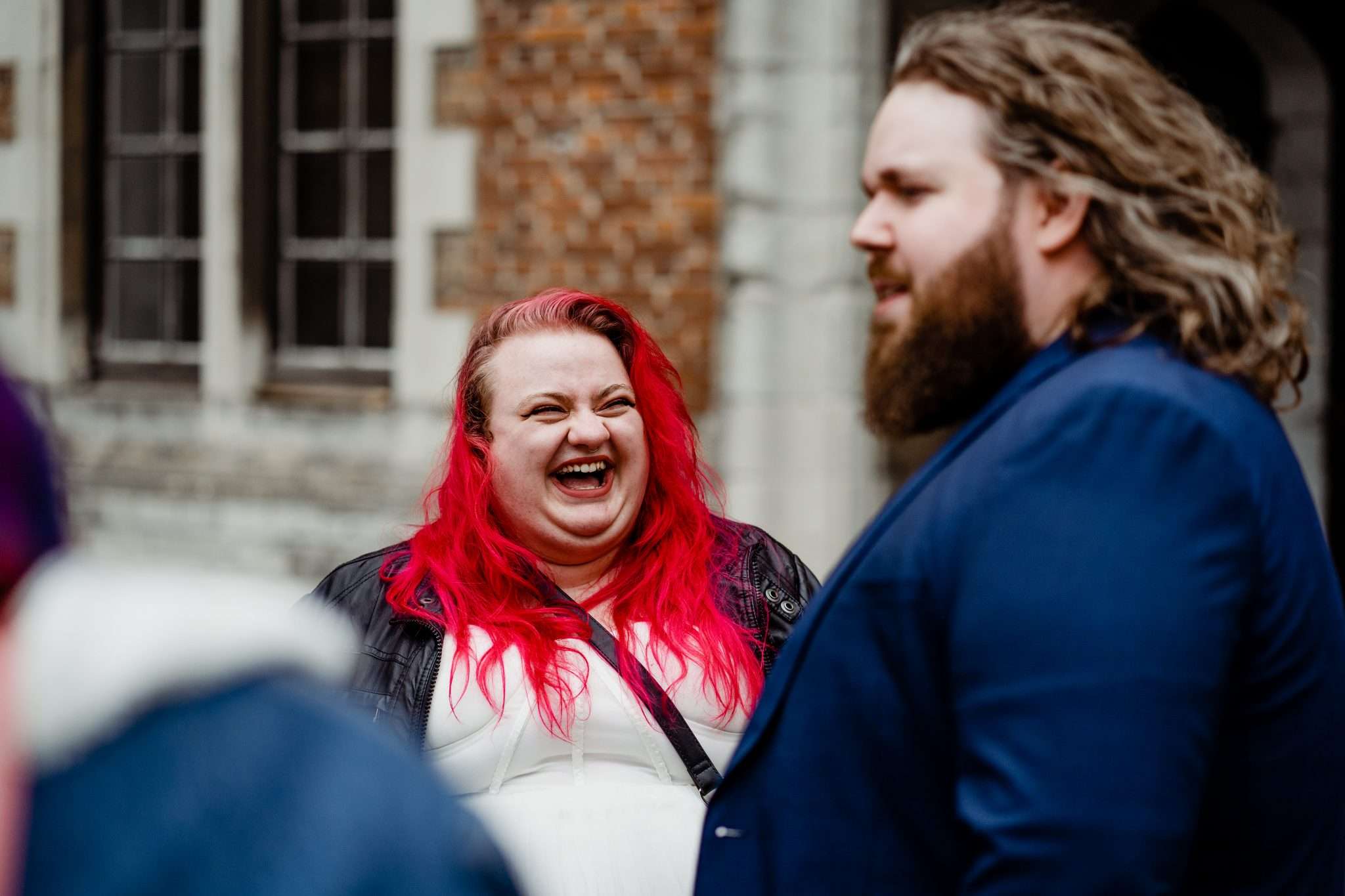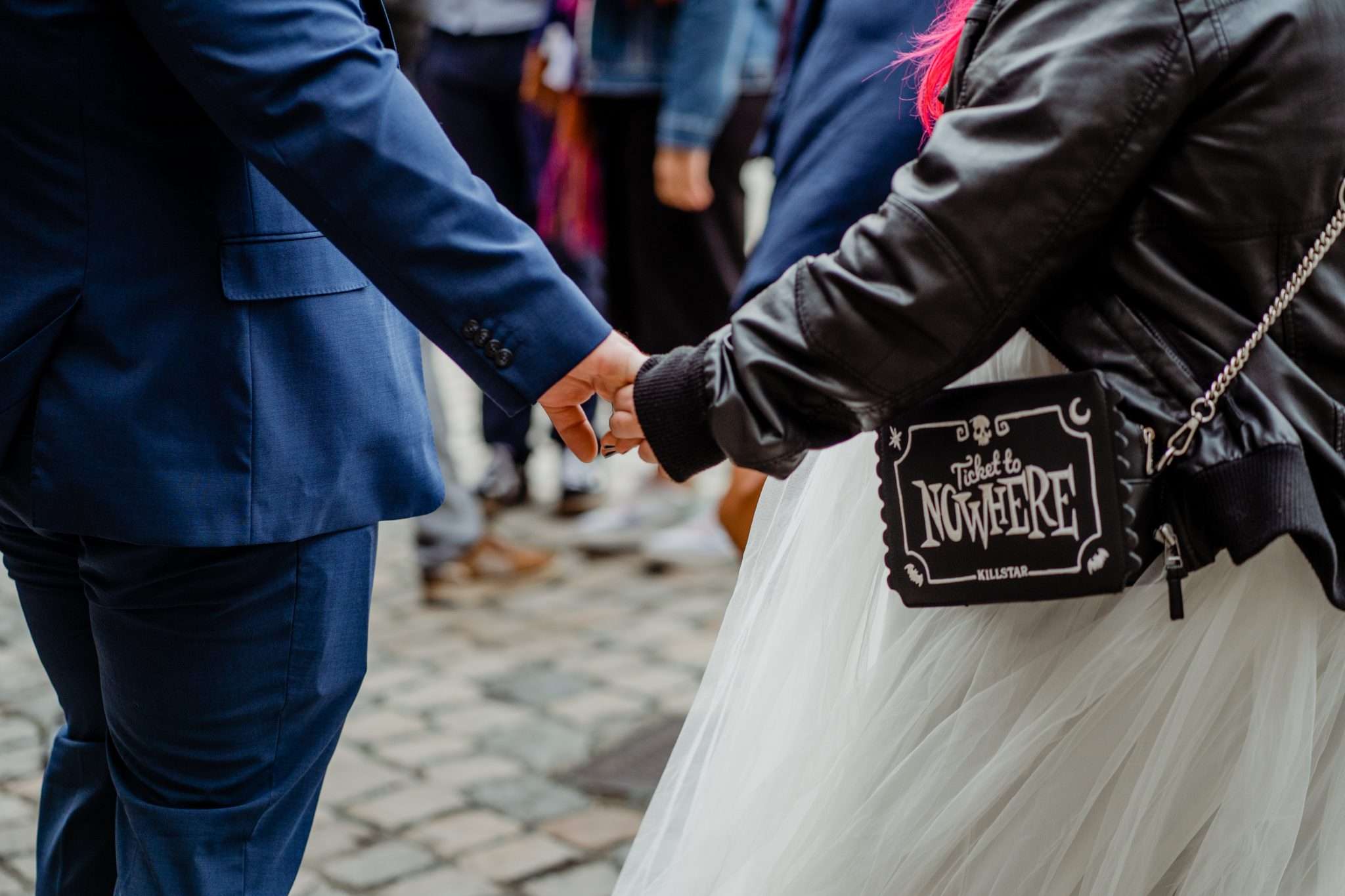 In true Rock n Roll Bride style, Jelke and Jan planned a wedding that embraced their own style, with matching Dr Marten boots, black nail polish for Jan, and Jelke choosing a black leather jacket and accessorising with a Killstar bag. Jelke said her favourite part of planning was finding her dress (which she found on ASOS) and having fun trying on all the different options.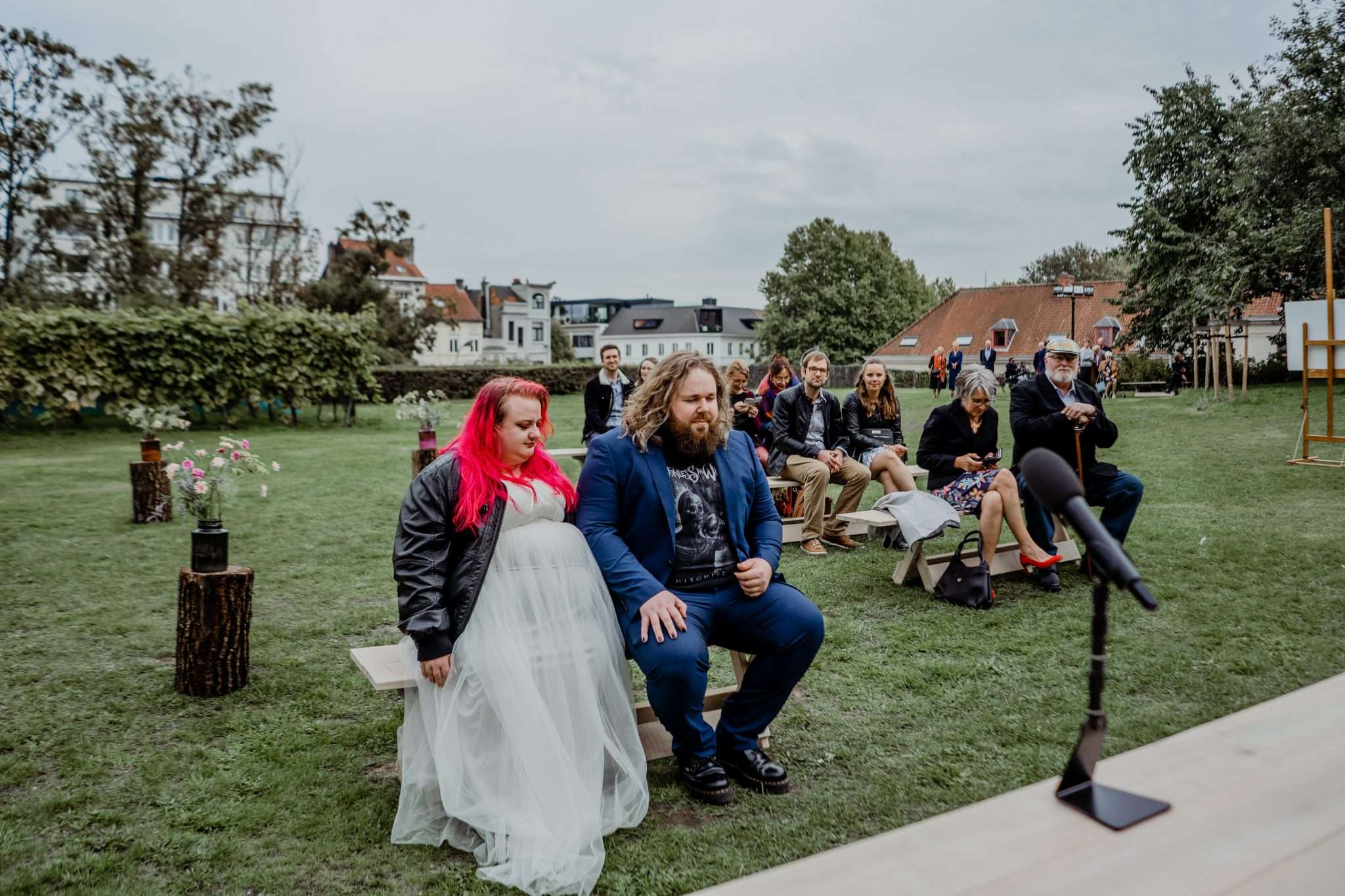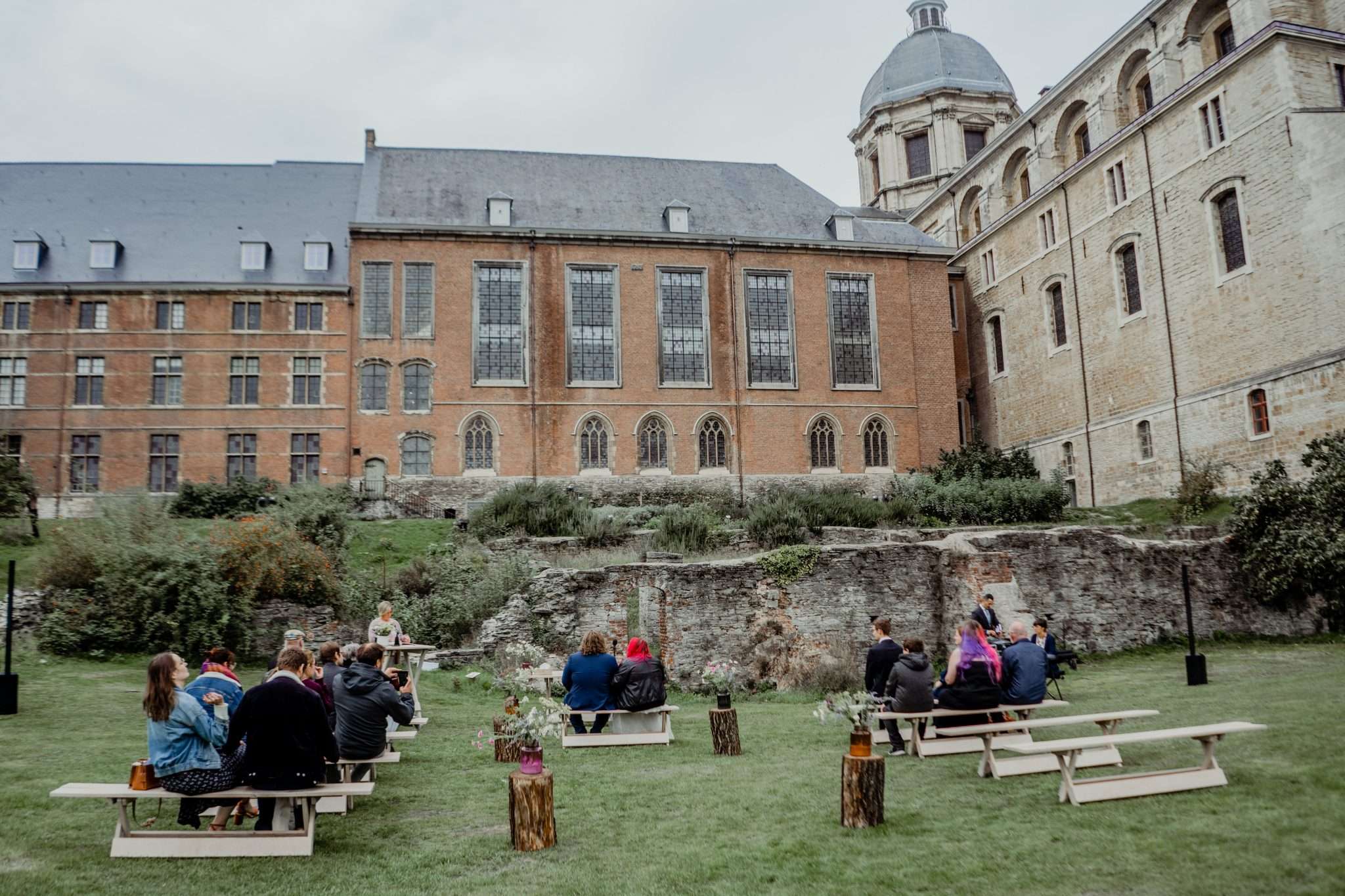 With a big Disney themed celebration planned for the future, the couple wanted to keep their civil ceremony light, whilst incorporating a little Disney along the way. They asked their pianist to play covers of I See The Light from Tangled for the processional, and You've Got a Friend In Me from Toy Story as their recessional music.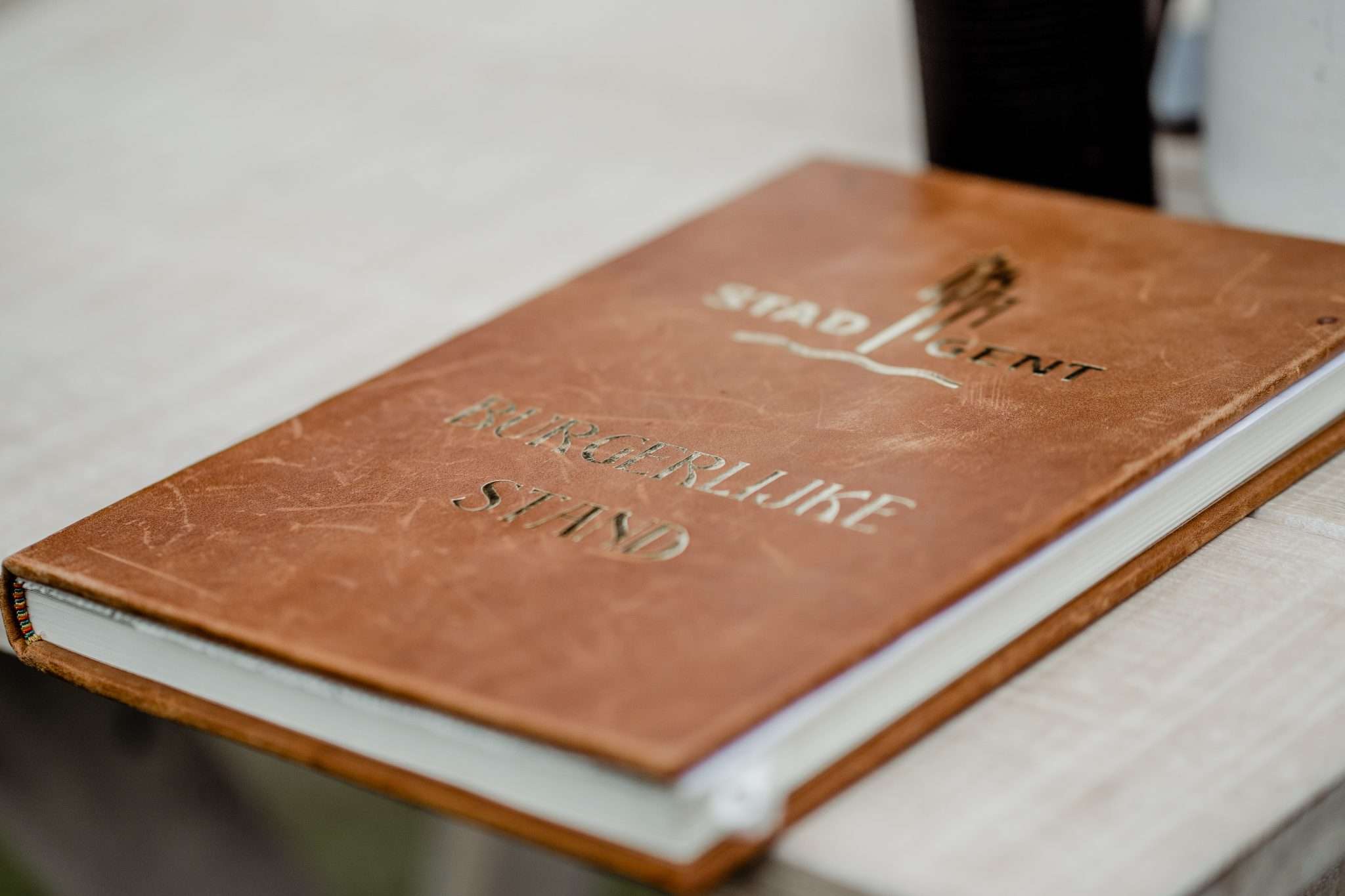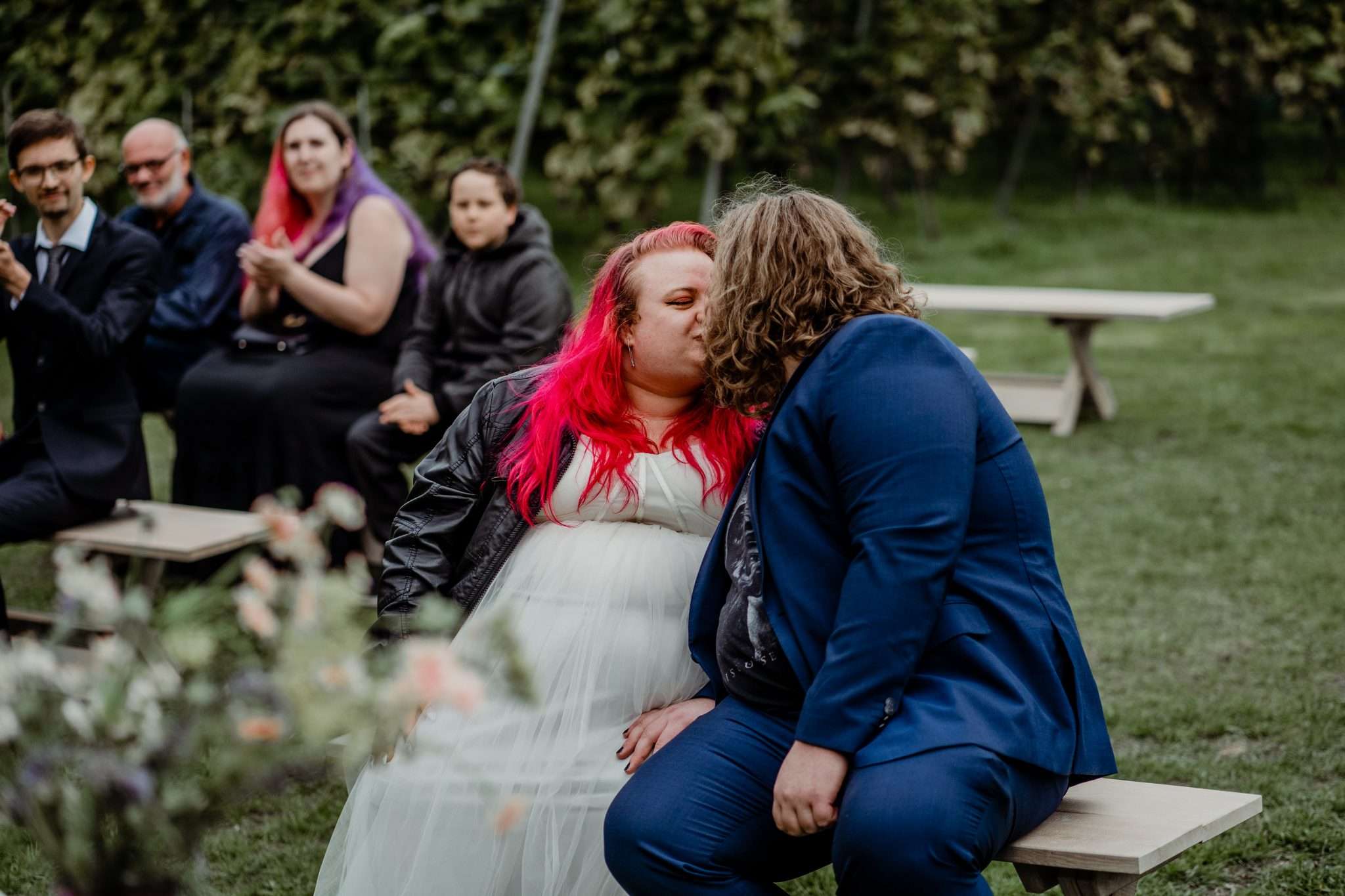 Even small, simple weddings have their tricky moments, and Jelke and Jan had to navigate the uncertainties of late RSVPs. With only a small number of guests, they didn't choose to have a formal RSVPs, however in hindsight, Jelke told us that they should have opted for proper cards or an online RSVP system to ensure everyone knew the details and replied on time.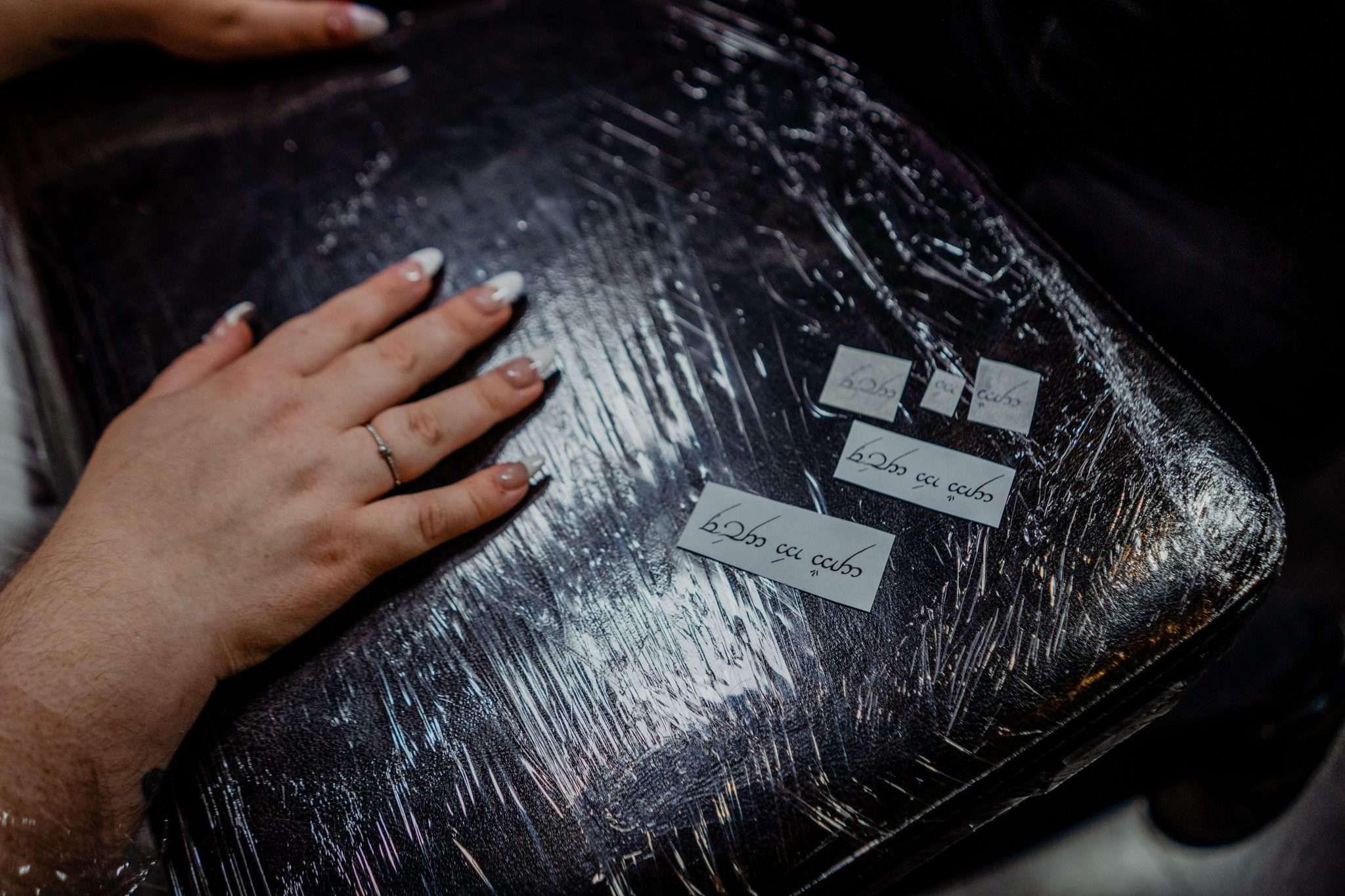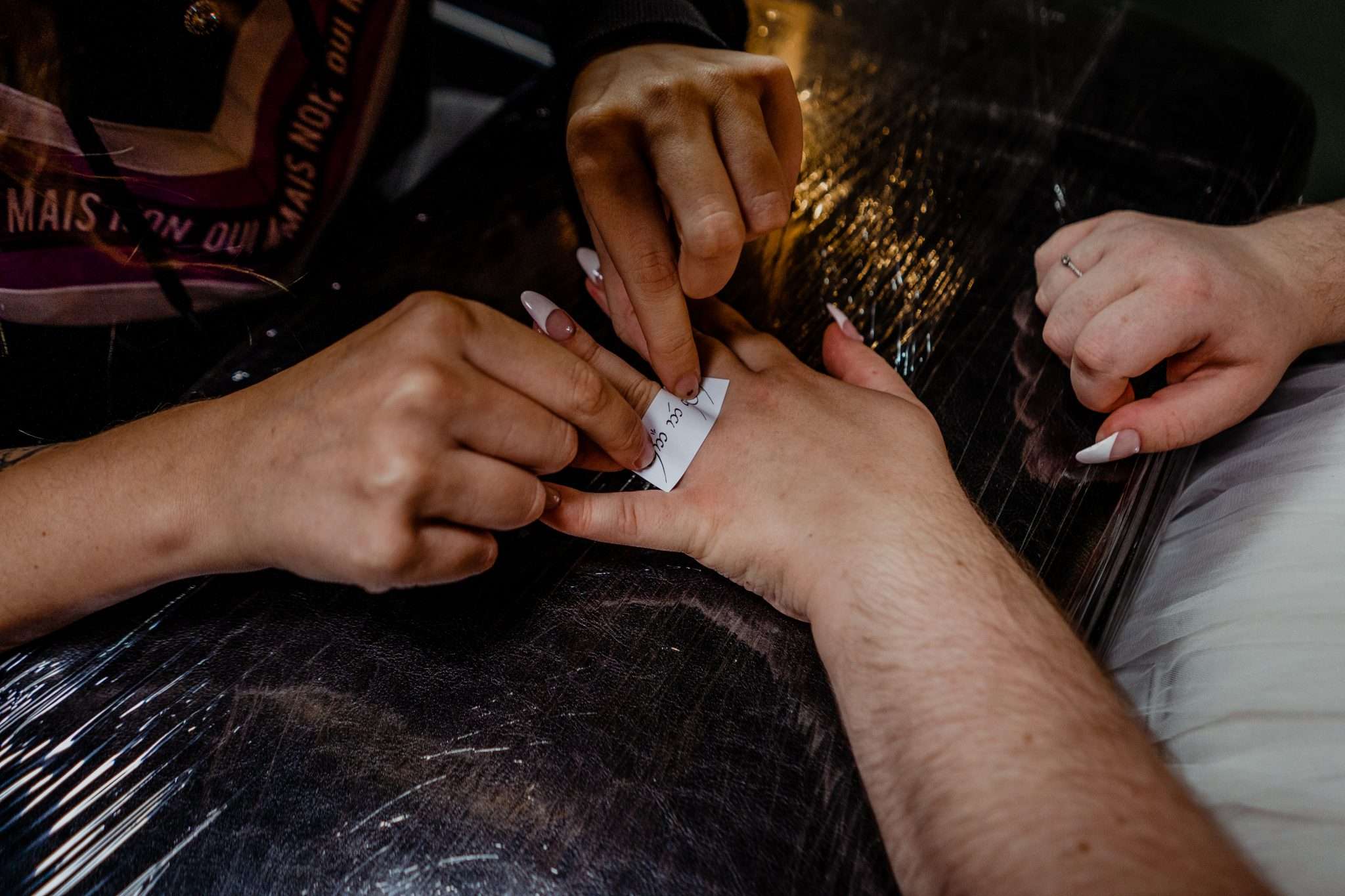 Before a casual dinner at an Irish pub, Jelke and Jan had their wedding rings tattooed in Elvish writing, perfectly referencing their first messages to each other about reading Lord of the Rings. Jelke told us that "Finally getting to marry my best friend," was the high point of the day, and advised future engaged couples to, "Just be yourself! Your wedding revolves around you and your partner, not family or friends."