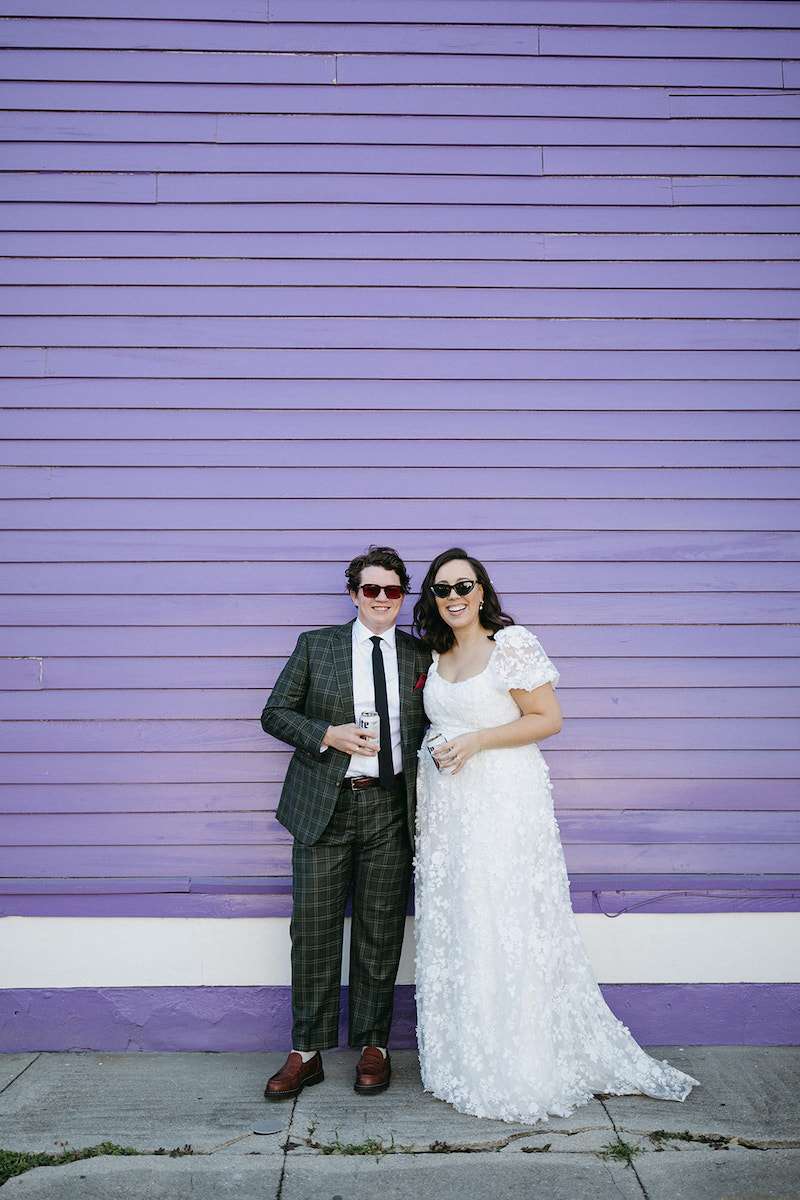 Hannah and Zak wanted to fill their wedding with bold colour. With Zak a screen printer and Hannah a graphic designer, they made the perfect pairing to design and print stationery and posters to make the day their own.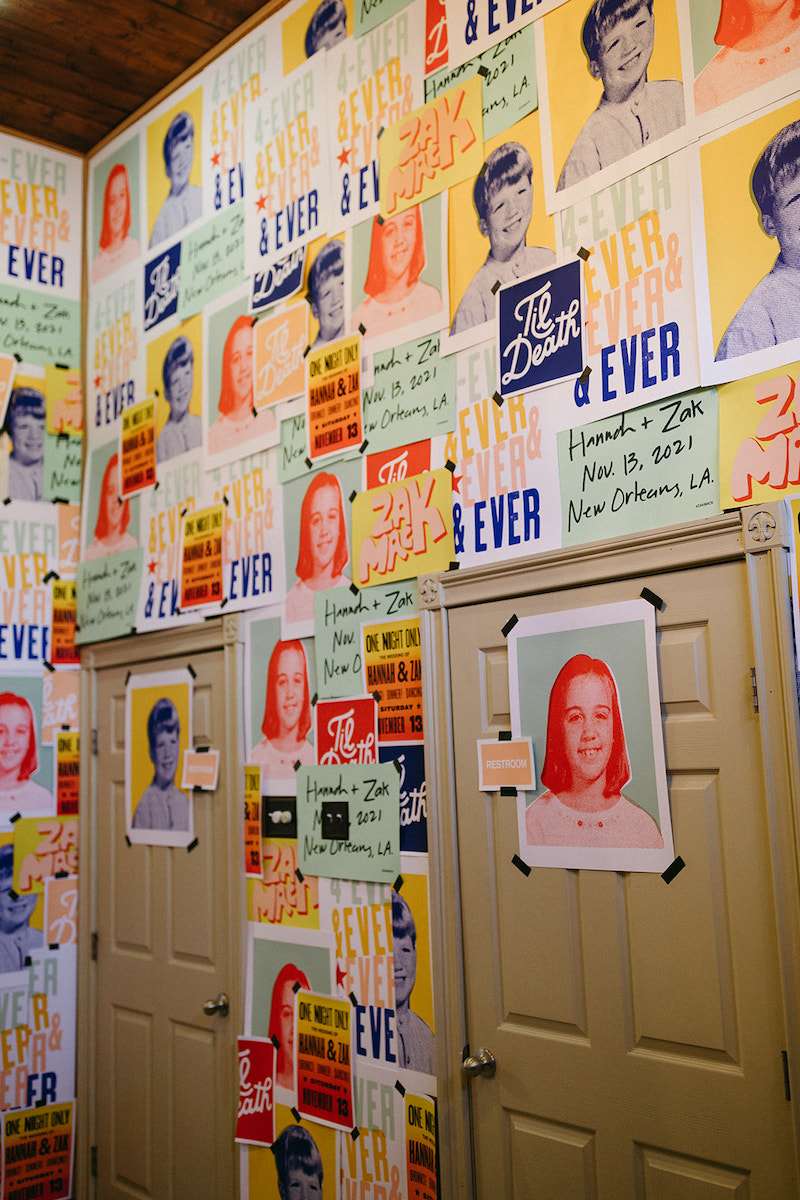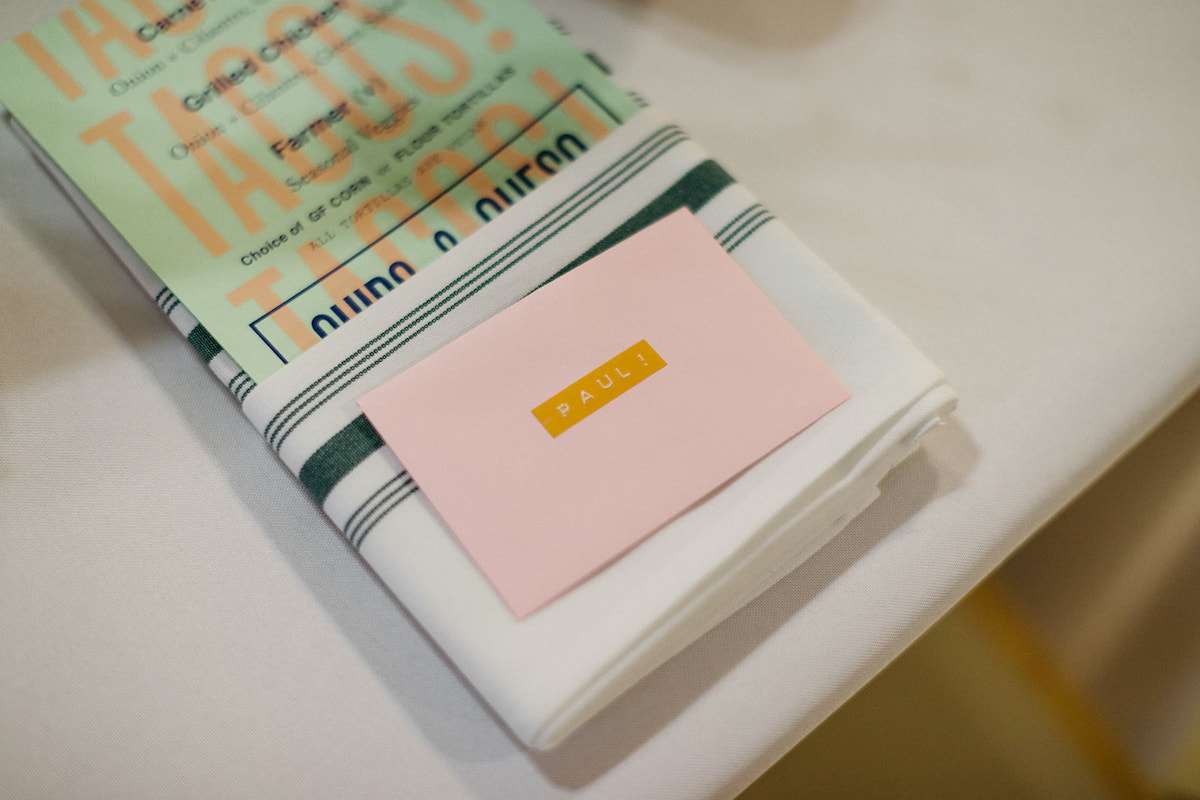 With such talents at their fingertips, DIY was a major theme of their wedding. Hannah explained, "We wanted everything to feel like us! We designed and printed our own save the dates and invites as well as all of the posters that filled the entry room. We designed and printed all of the menus at each place setting. We created the banners and garlands that hung from the ceiling in the dining area. We also created a handful of papier mâché vases and thrifted all of the glass vases that were used for the florals on the tables."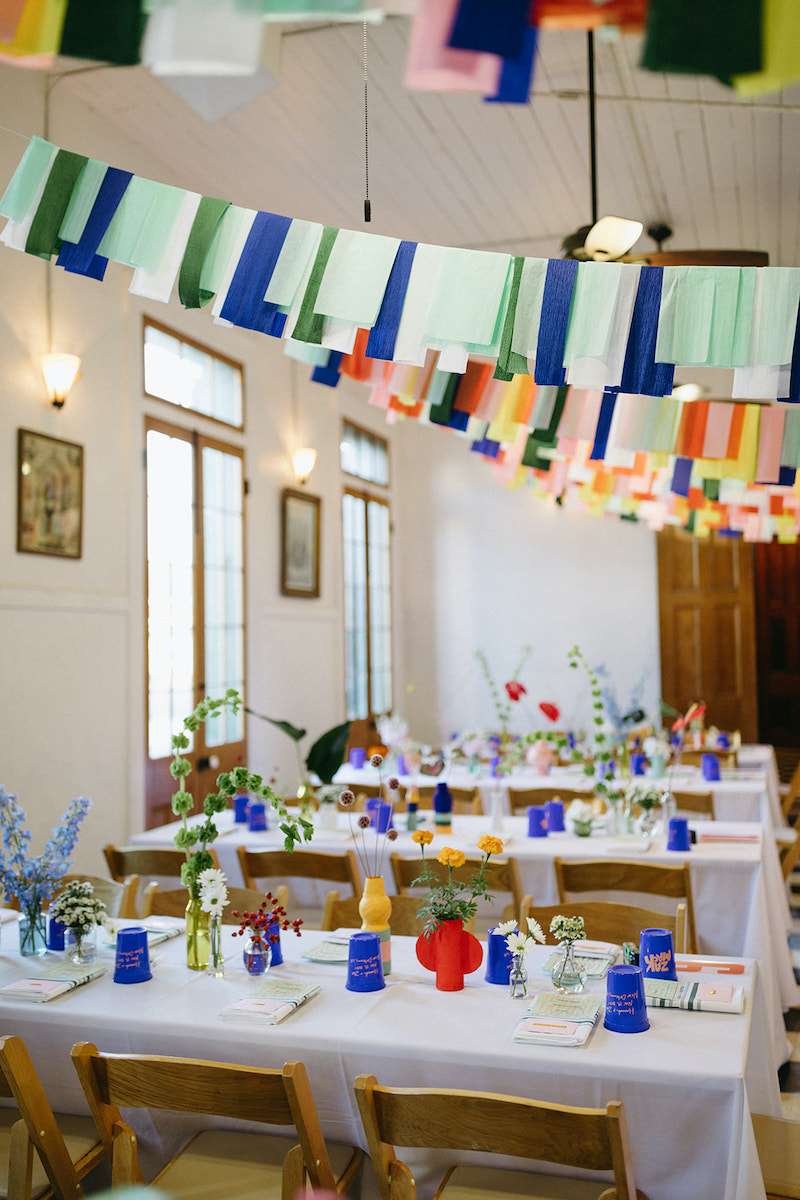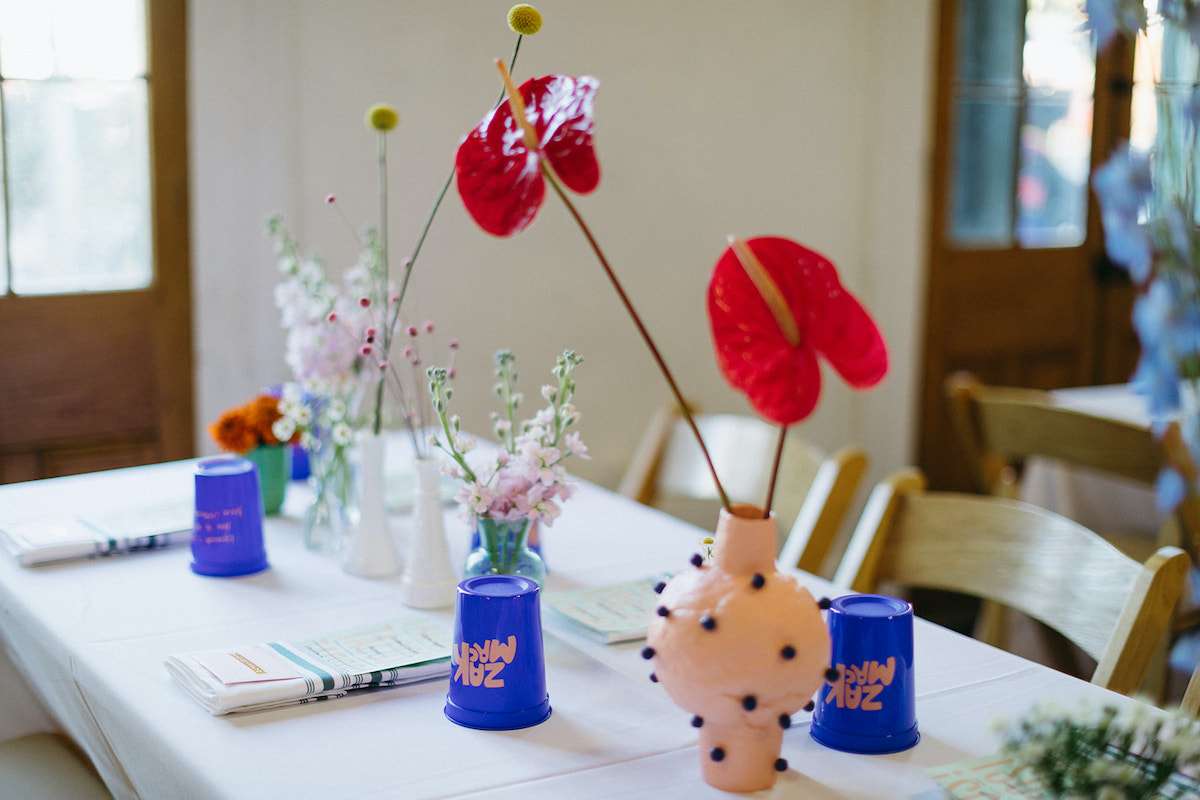 "In addition to our photographer, we also left disposable cameras on all of the dinner tables for guests to use. We created large colourful cut-out shapes to use as our ceremony backdrop — unfortunately on our wedding day it was wildly windy so we had to pivot and place the shapes inside as a fun little corner display. It was a whole lotta DIY!"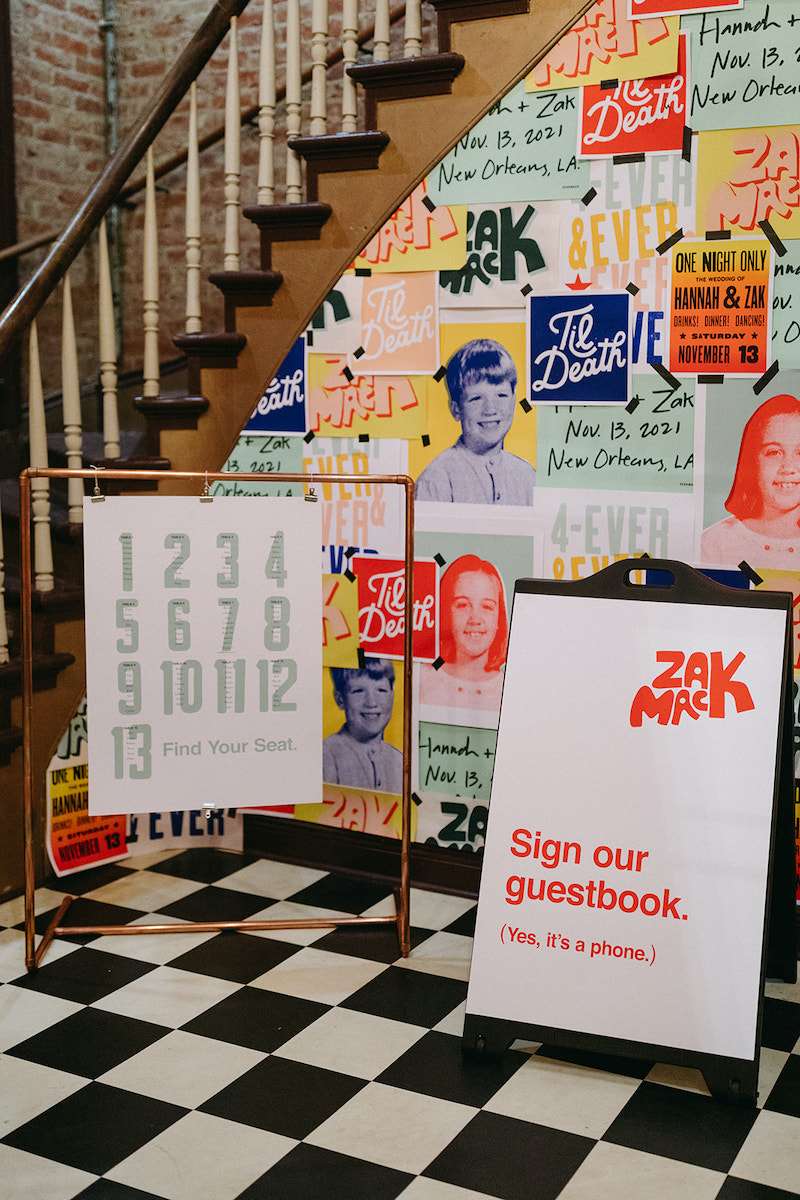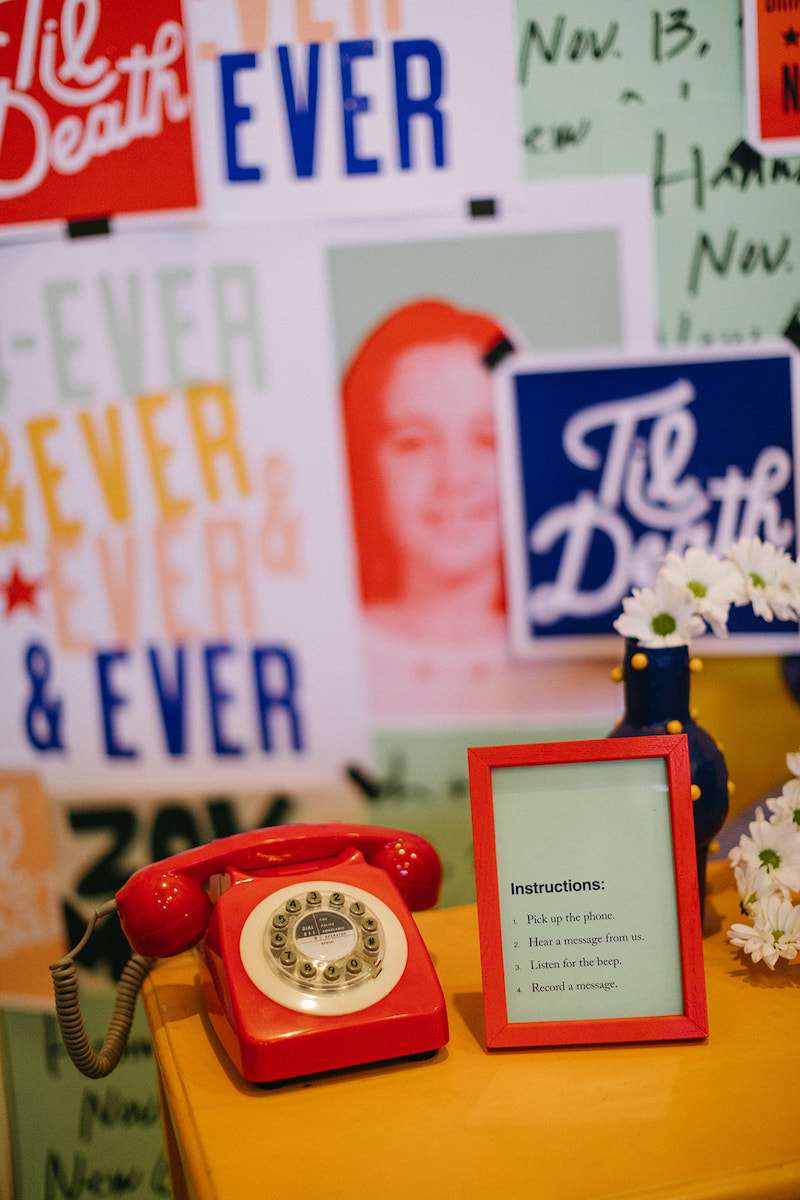 Sticking with their vision of everything feeling 'like us', the couple had a unique ceremony, too. Hannah continued, "Zak's dad officiated our short and sweet ceremony. We did not have a wedding party, but my sister acted as the ring bearer and Zak's brother and sister each did a short reading. Zak and I looked for readings on our own and then shared what we found with each other. The two that we picked were the two that overlapped. We invited all of our guests to gather around rather than having any formal seating. It felt intimate and sweet."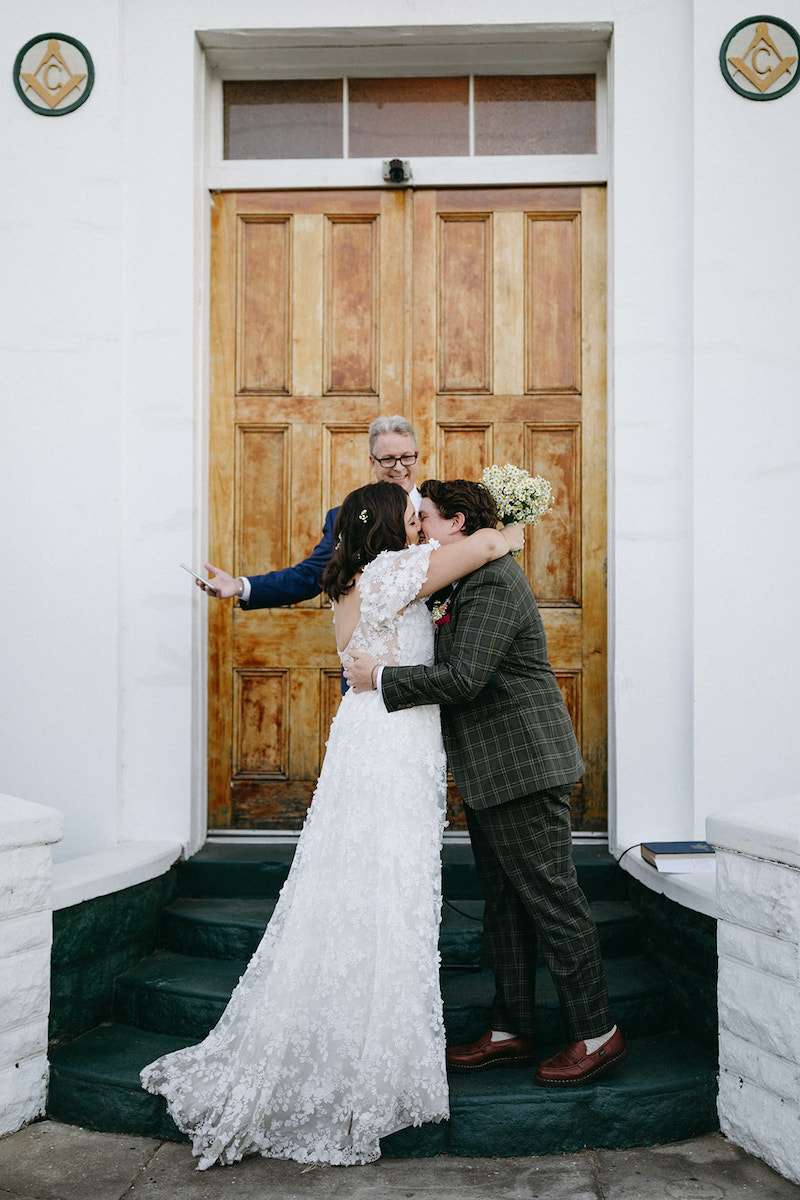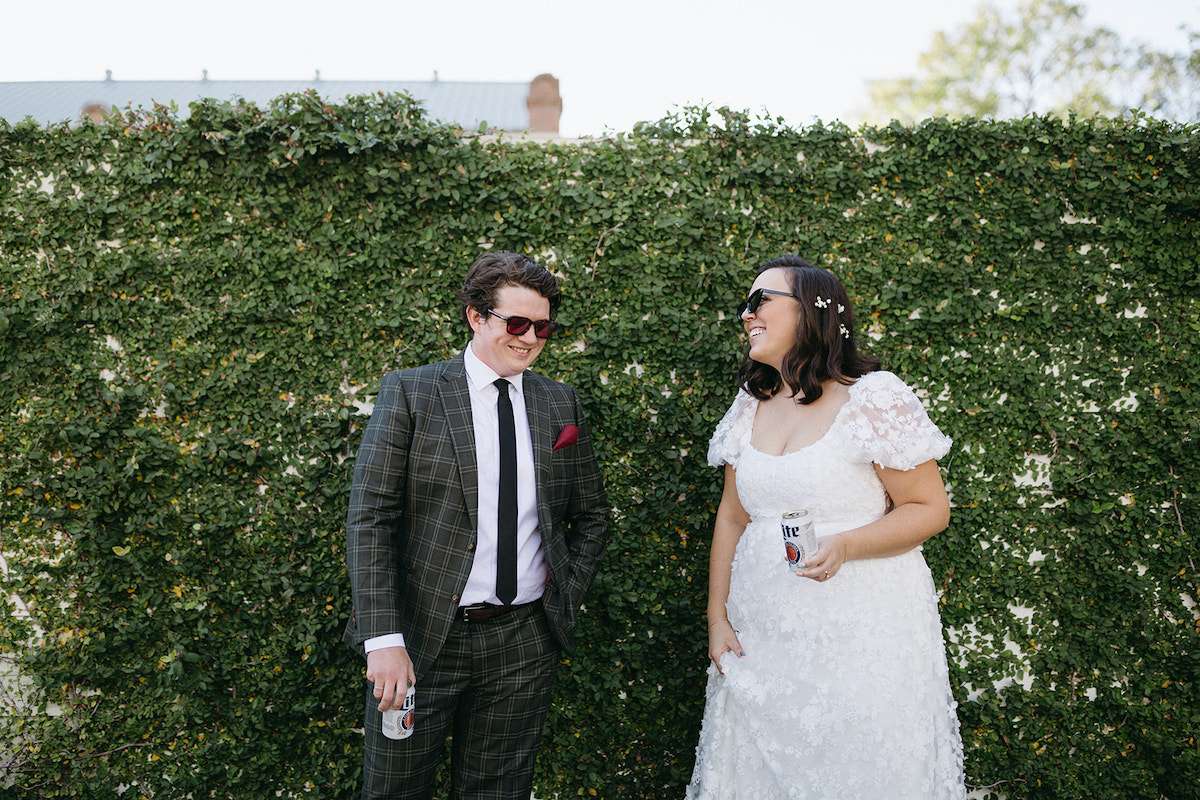 Music was a central part of their celebration as well, with their DJ bringing her own vinyl collection dating from 1957 to 1974. Hannah's grandpa danced so much he had to ice his legs! They also had a fabulous surprise for their guests.
"We surprised our guests with a classic New Orleans wedding second line parade right after speeches at dinner. The second line band marched through the venue and then led all of our guests on a parade around the block. It was an absolute blast."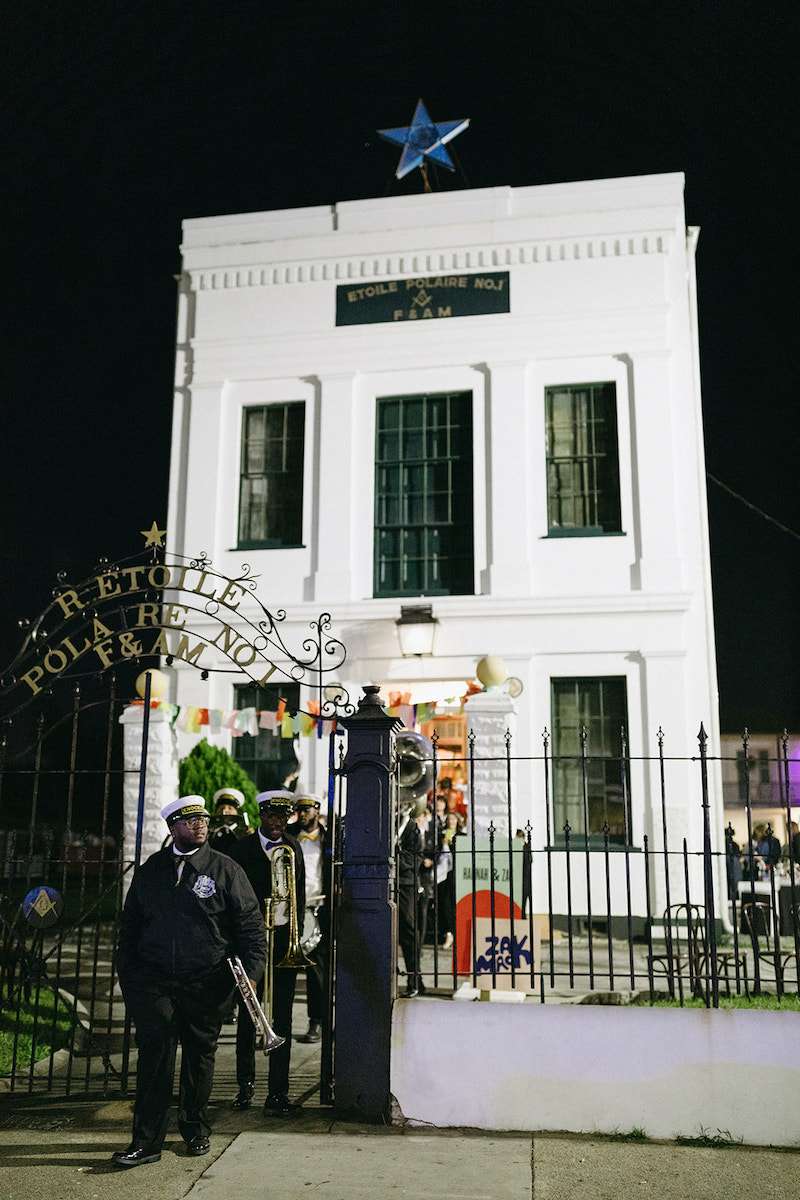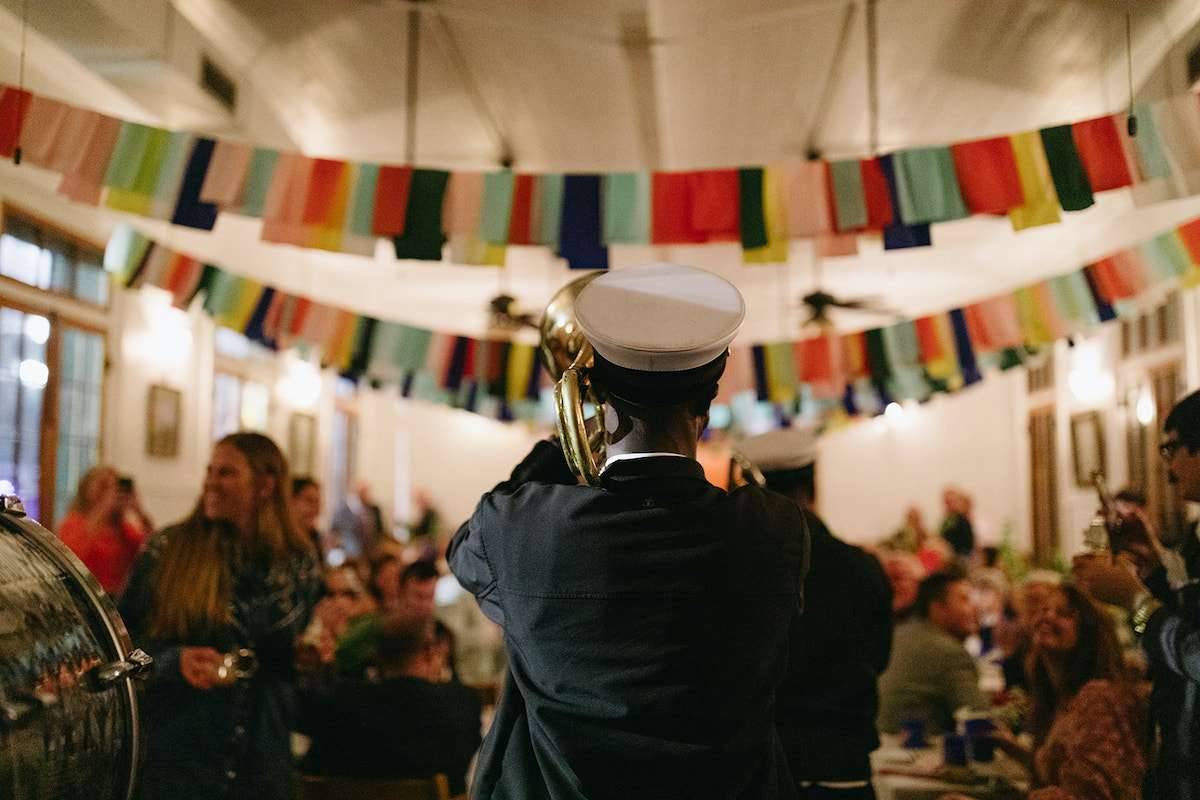 "Working together to make our creative vision come to life and then seeing all our guests interacting with the space was the best", she concluded. "Looking around the venue and seeing all of the people we love the most celebrating with us was our favourite part of the day."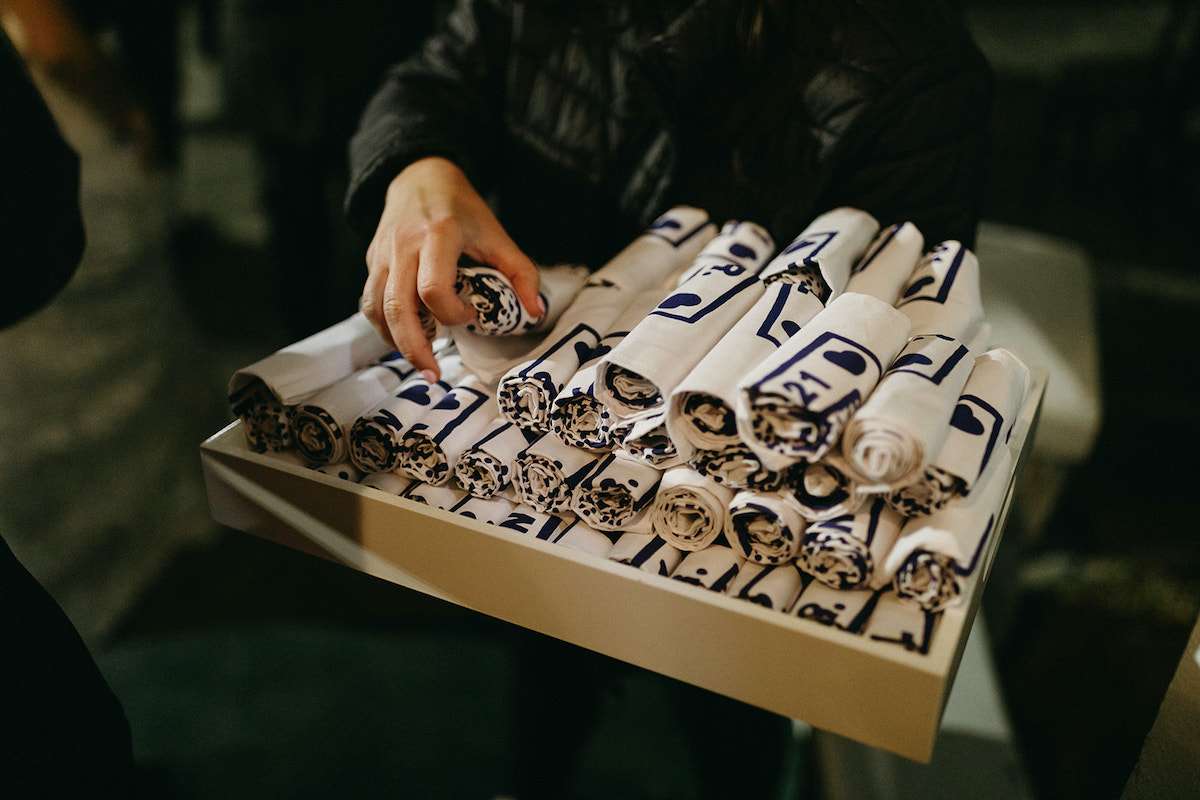 Hannah and Zak definitely stayed true to their vision, and Hannah would advise future couples to think similarly. She advises "Your wedding is about you and your partner so stay true to yourself and have fun."