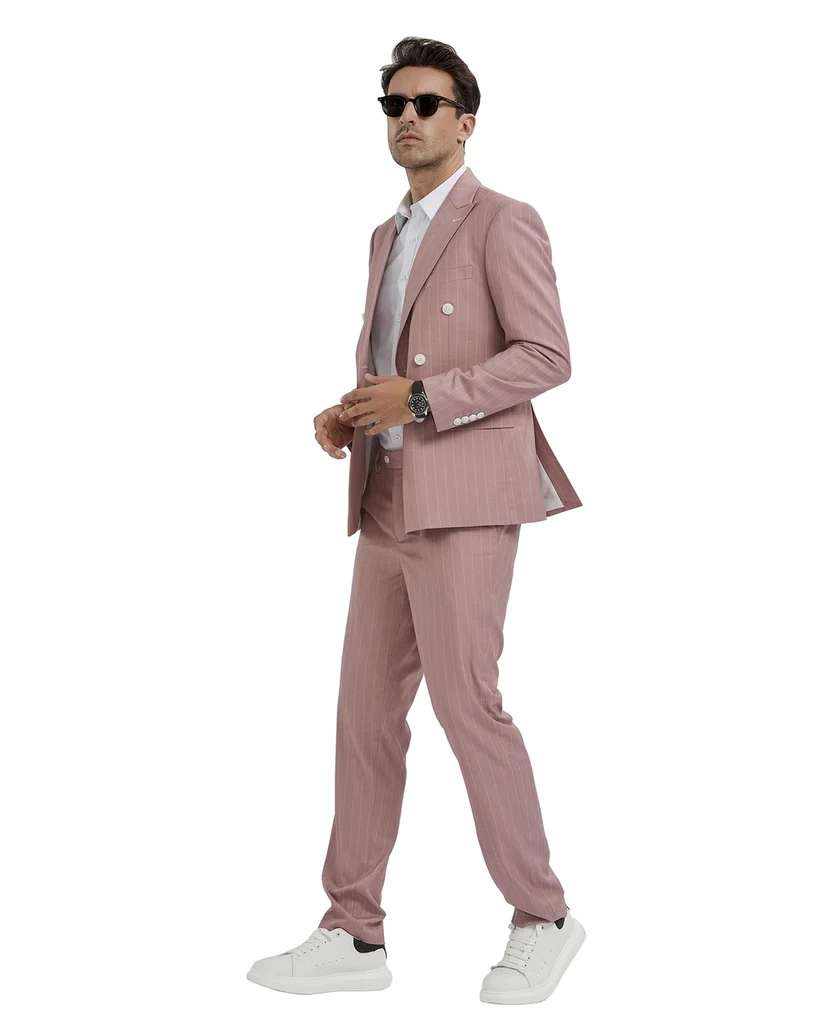 A suit is a staple in every man's wardrobe, but many don't realise the value of a pinstripe suit. Not only is it distinct from other suits, but it's also versatile and powerful. Let's delve into why.
A pinstripe suit is unique because of their vertical stripes, which come in various colours and patterns. This versatility allows you to choose a stripe that complements your personality, making it stand out from the sea of ordinary suits. It's a powerful outfit that exudes confidence and makes a statement.
While pinstripe suits have a more professional appeal, they can also be dressed down for a casual look, or fun accessories can be included if you're wanting to feel a bit more fancy. Swap out the tie for an open collar, go for loafers or trainers over smart shoes, or opt for a coloured shirt or casually woven belt to transform the entire look.
Additionally, pinstripe suits complement different body types. The vertical stripes create a leaner look, making it great for those who want to look taller or slimmer. Therefore it the perfect option for athletic, muscular or plus sized bodies.
The pinstripe suit has been around for decades and earned the respect of the corporate world, making it a great option for business events. However, the modern pinstripe also brings a stylish, trendsetting appeal to the table, making it perfect for those who want the best of both worlds.
So why not consider a pinstripe suit for your wedding? It's a unique option that can make a statement for any wedding theme or setting.