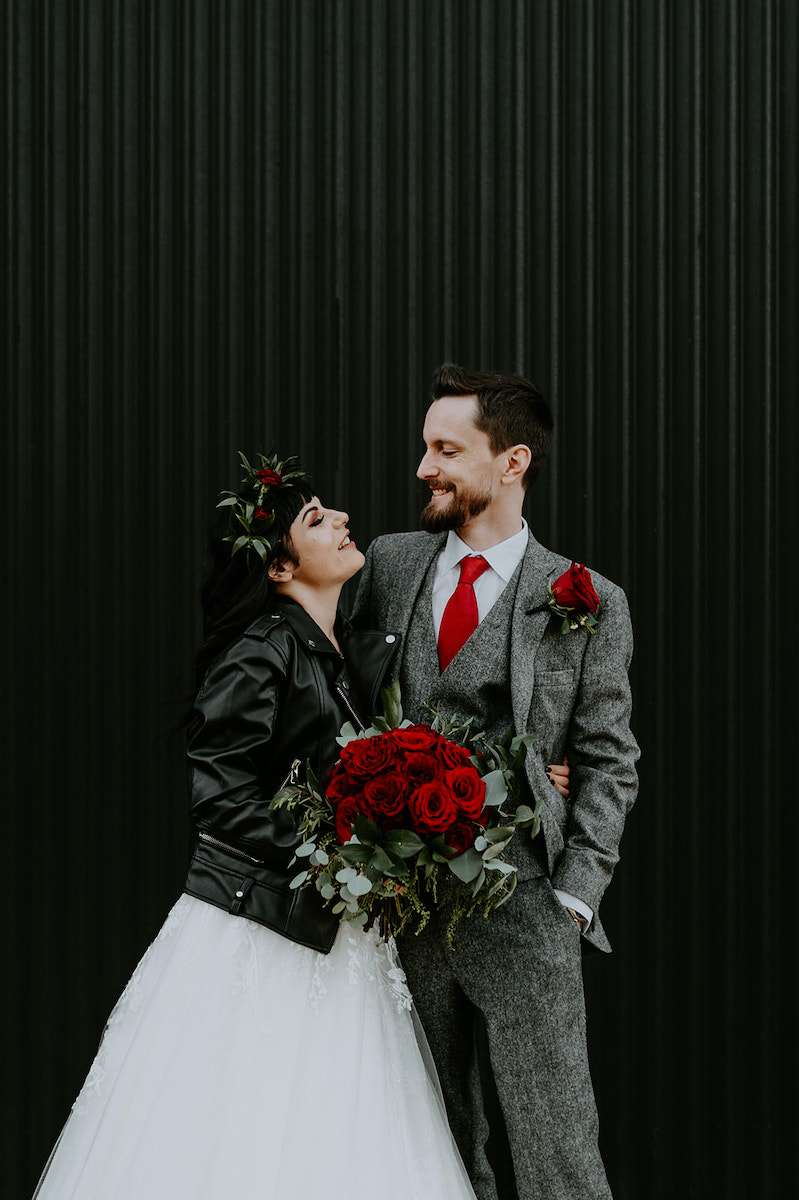 Remember MySpace? Kerrie and James met on the site back in 2007 before moving on to MSN to chat for hours. Come 2010 they were a couple, and 2021 finally brought their wedding. With a dark, autumnal feel, the couple were keen to have an unusual wedding vibe, incorporating Kerrie's three favourite things – Halloween, Disney and Rock n Roll.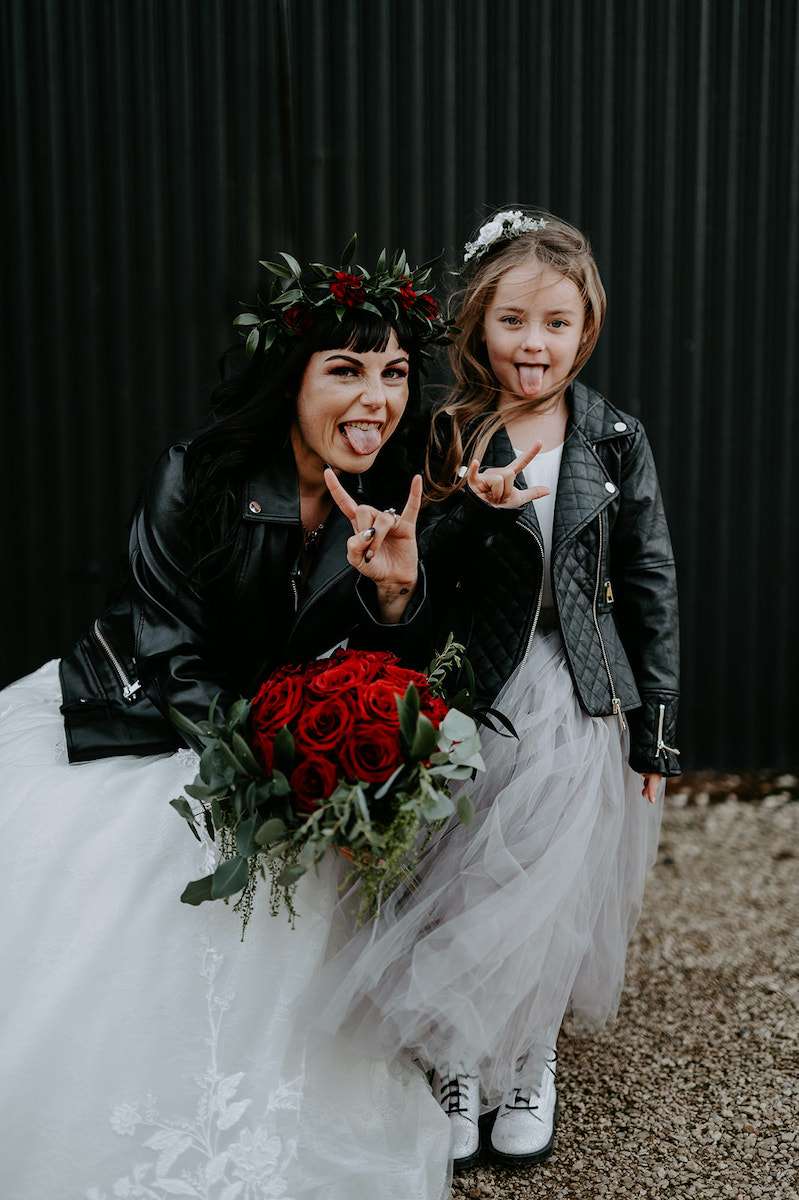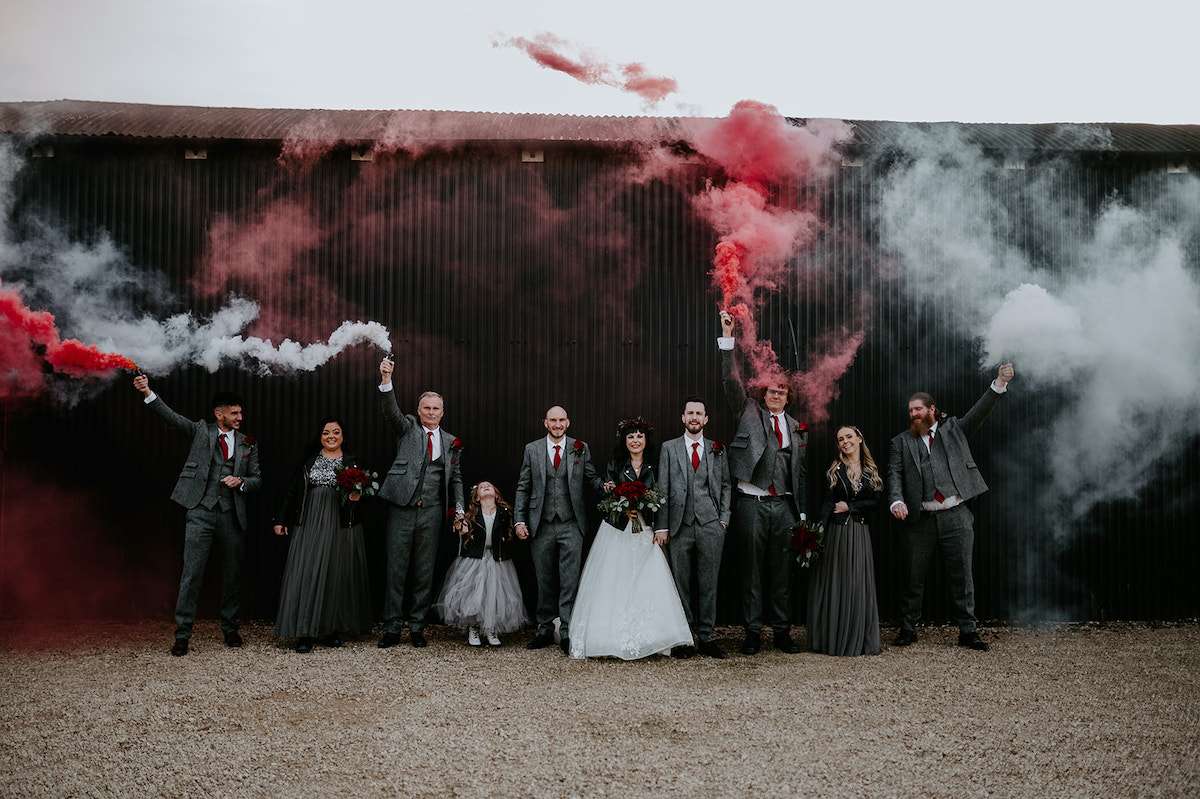 Music was a big influence for the couple, and played a major part in their day. Kerrie explained, "Music for us as a couple is everything. For years our relationship involved going to A LOT of concerts and festivals and James is a musician and plays several instruments. I knew rock music had to be a huge part of our day. Iris by Goo Goo Dolls played when we walked in and our first dance was a softer version of Follow You by Bring Me The Horizon. Our wedding playlist was basically just a bunch of our favourite rock/emo songs we grew up listening to."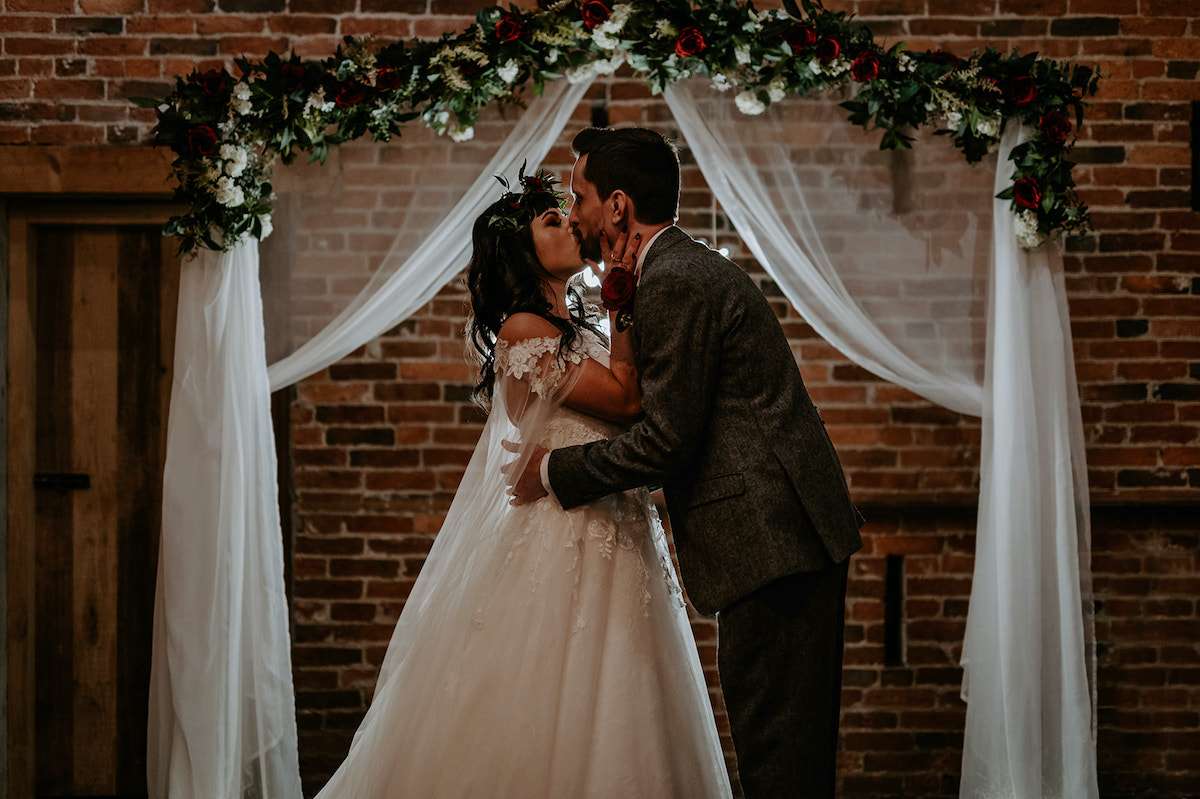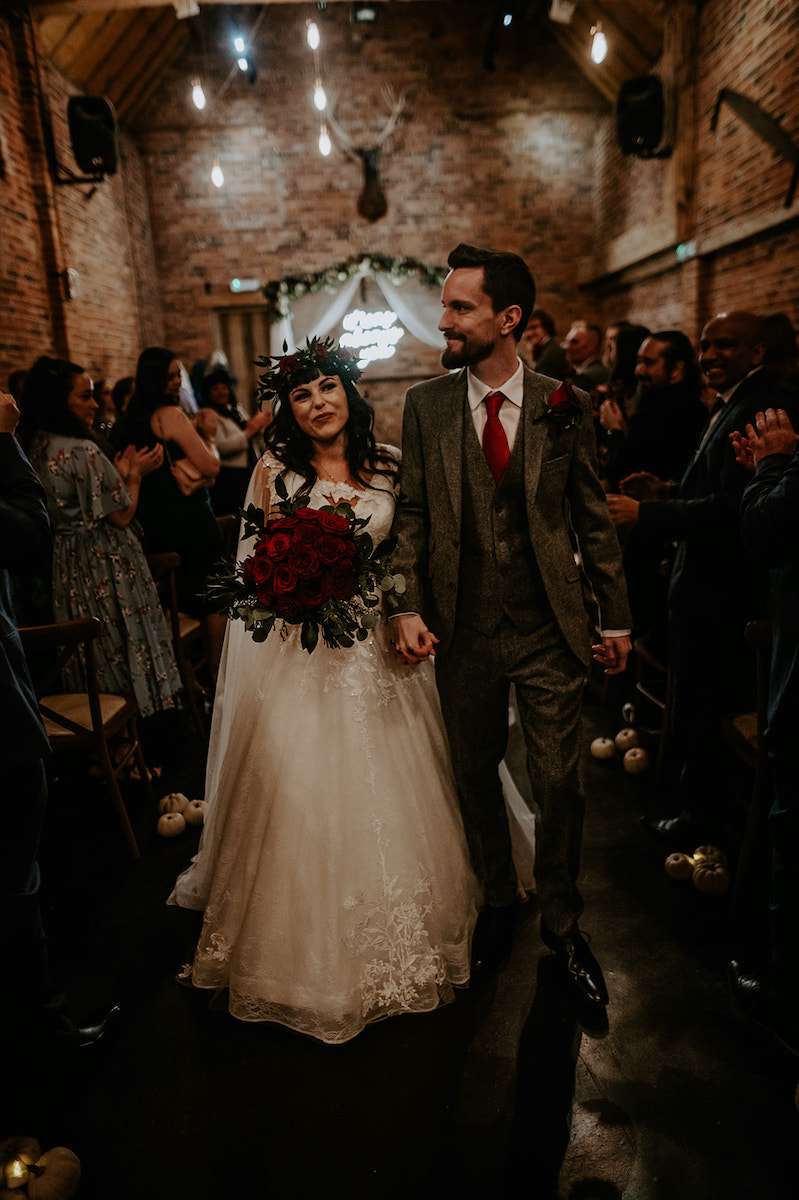 Just because you're a huge fan of something, doesn't mean it has to take centre stage, and Kerrie blended subtle nods to her passions throughout the day. She told us, "I didn't want to overdo it but I just wanted to add subtle touches here and there throughout our theme. White pumpkins were our centrepieces for the tables and were scattered all over the venue providing hints of Cinderella, Halloween and one of my favourite films; The Nightmare Before Christmas. There must have been over 100 pumpkins overall that were collected during the lead up to our wedding!"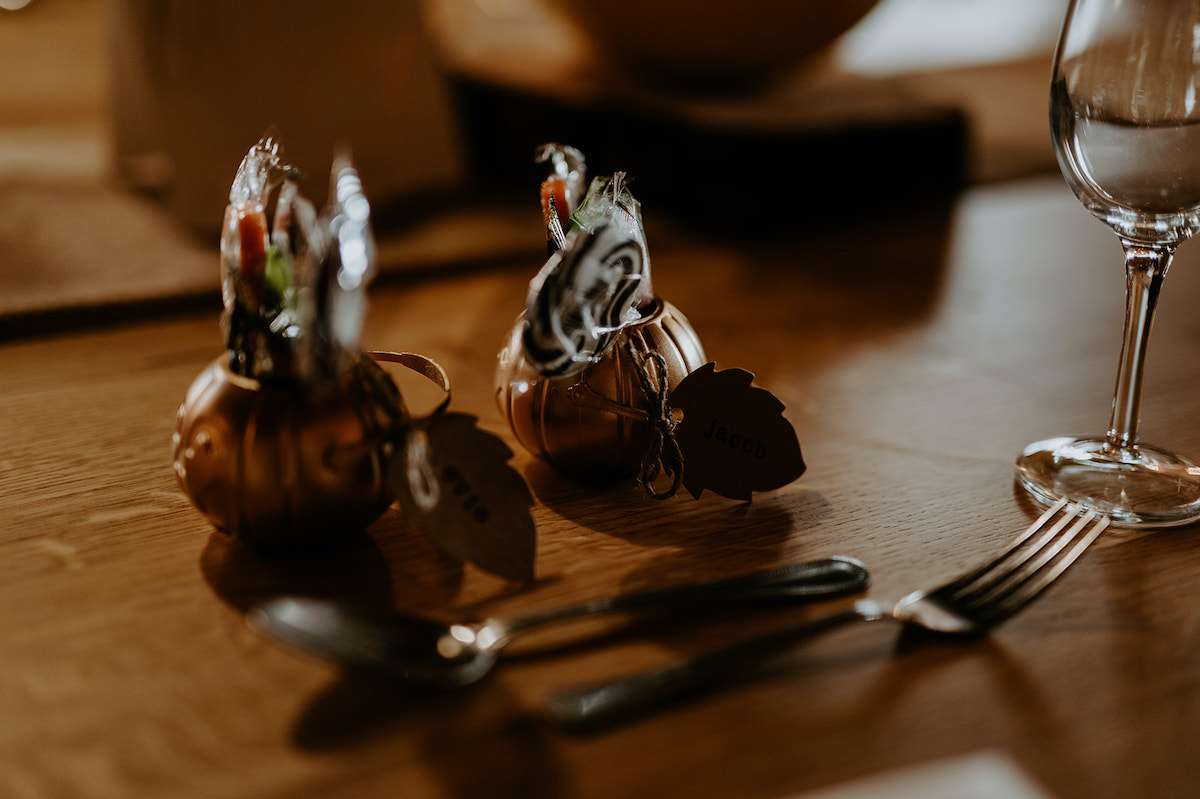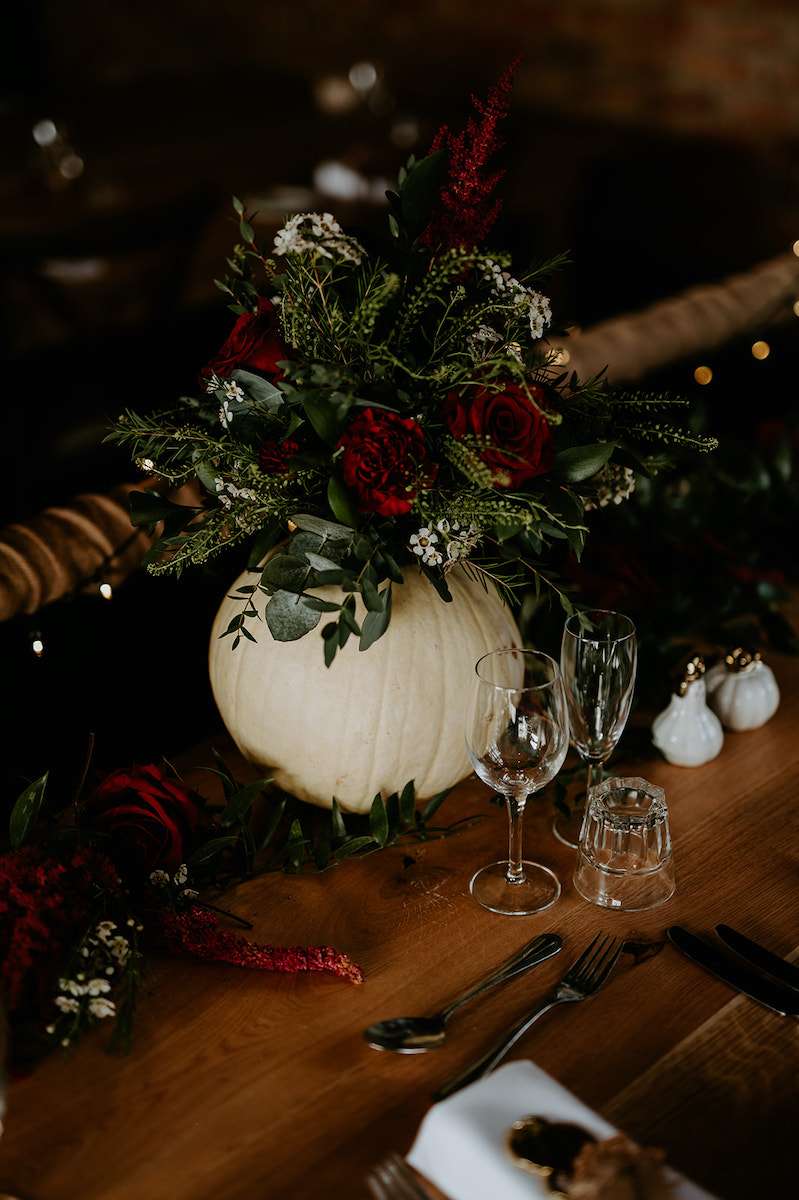 The day was filled with surprises, the first being James's secret invitation to Kerrie's oldest school friend. After ten years of not seeing each other, Kerrie had mentioned how much she'd love her there, and James coordinated the surprise. A secret white-to-black dress change for Kerrie had been planned for a year added some drama and a surprise for James, and James, usually terrified of public speaking, wrote and sang a song for his speech.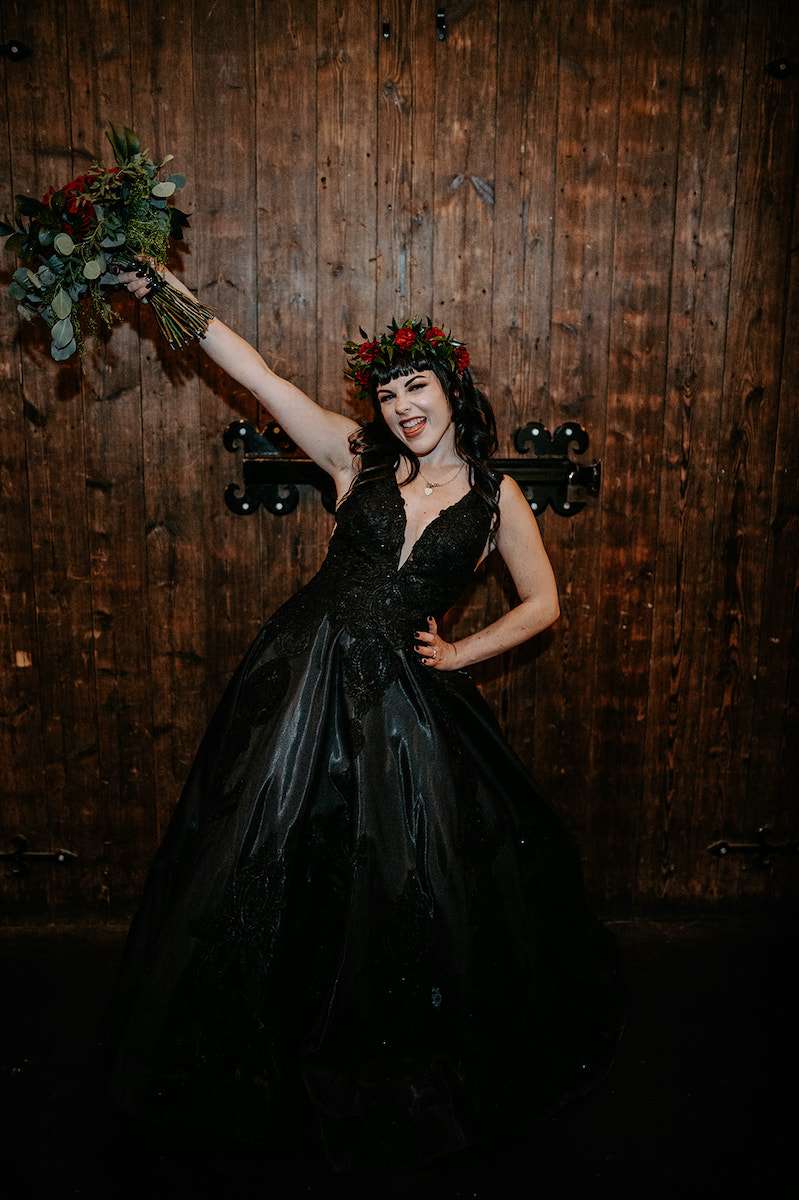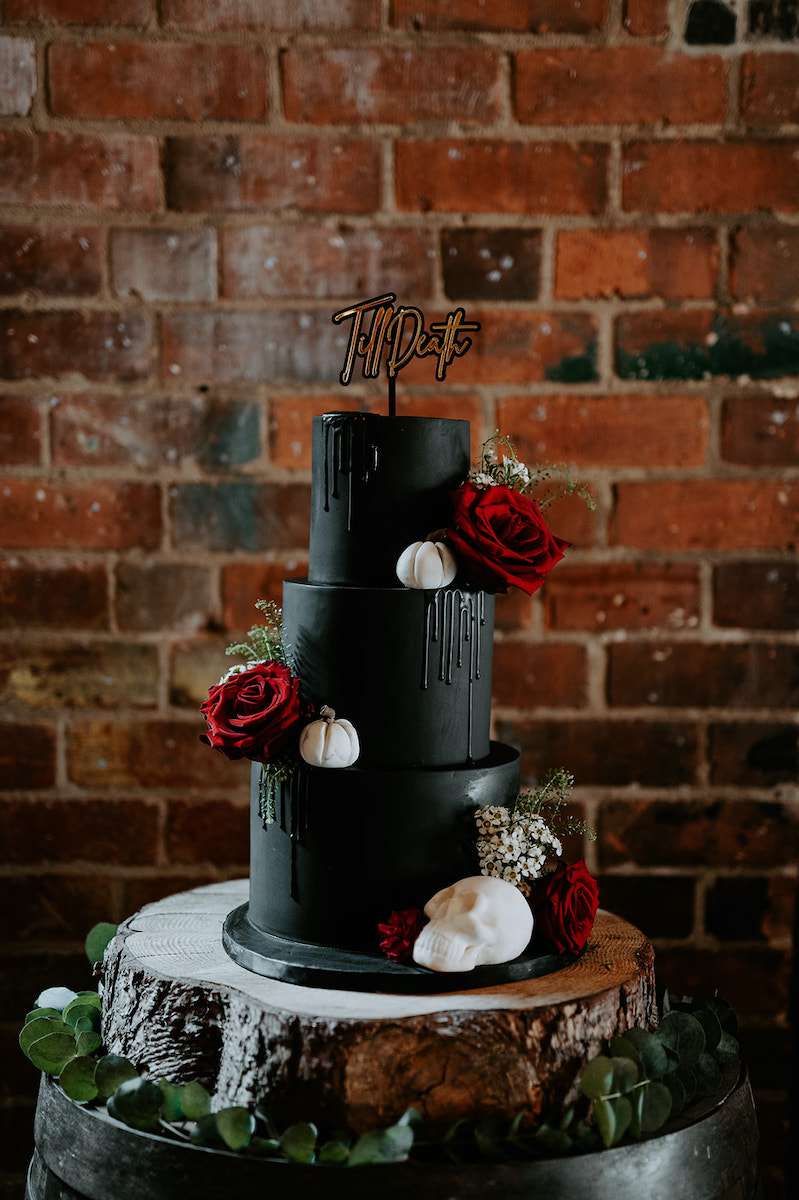 Kerrie told us, "He somehow managed to sneak the guitar to the venue without me noticing. I haven't seen him so nervous the whole eleven years we have been together! However, it all made sense when one of our guests handed James his prized Gibson J45 and announced that he would be singing his speech instead. I don't know why he was so nervous about it because he had everyone laughing and crying by the end of it. It was brilliant."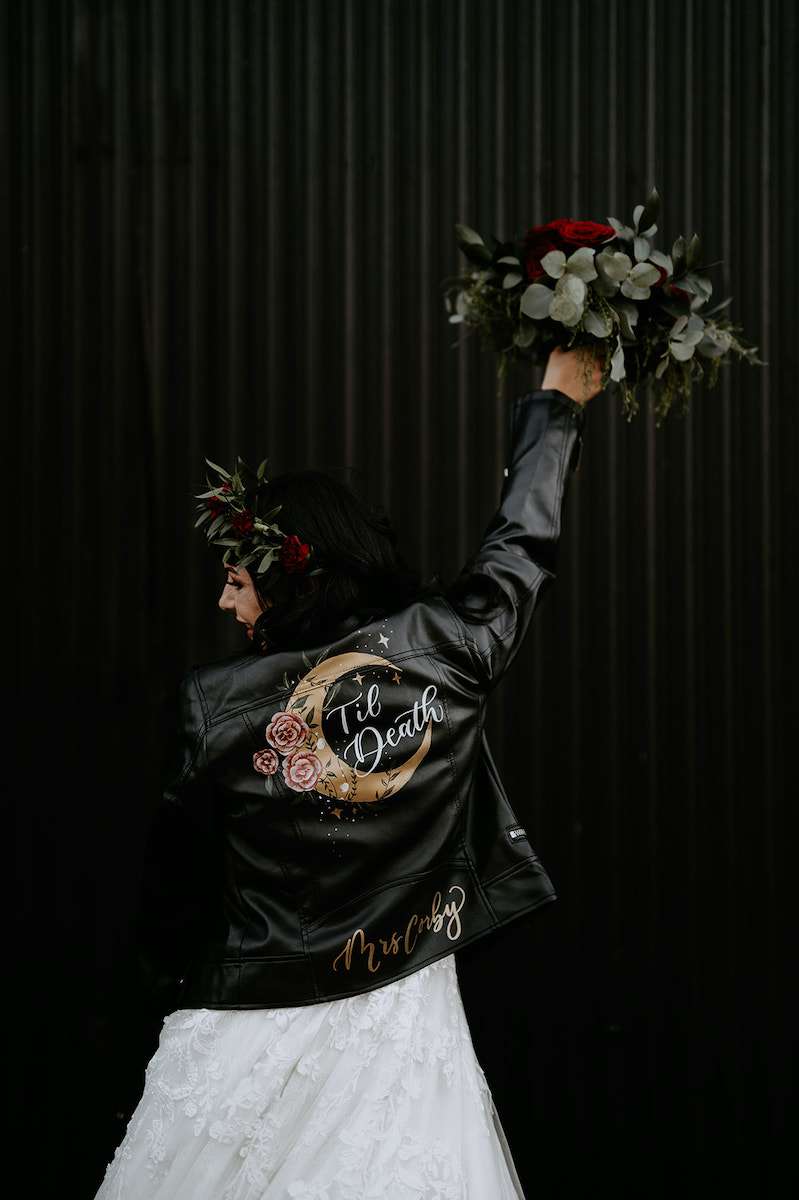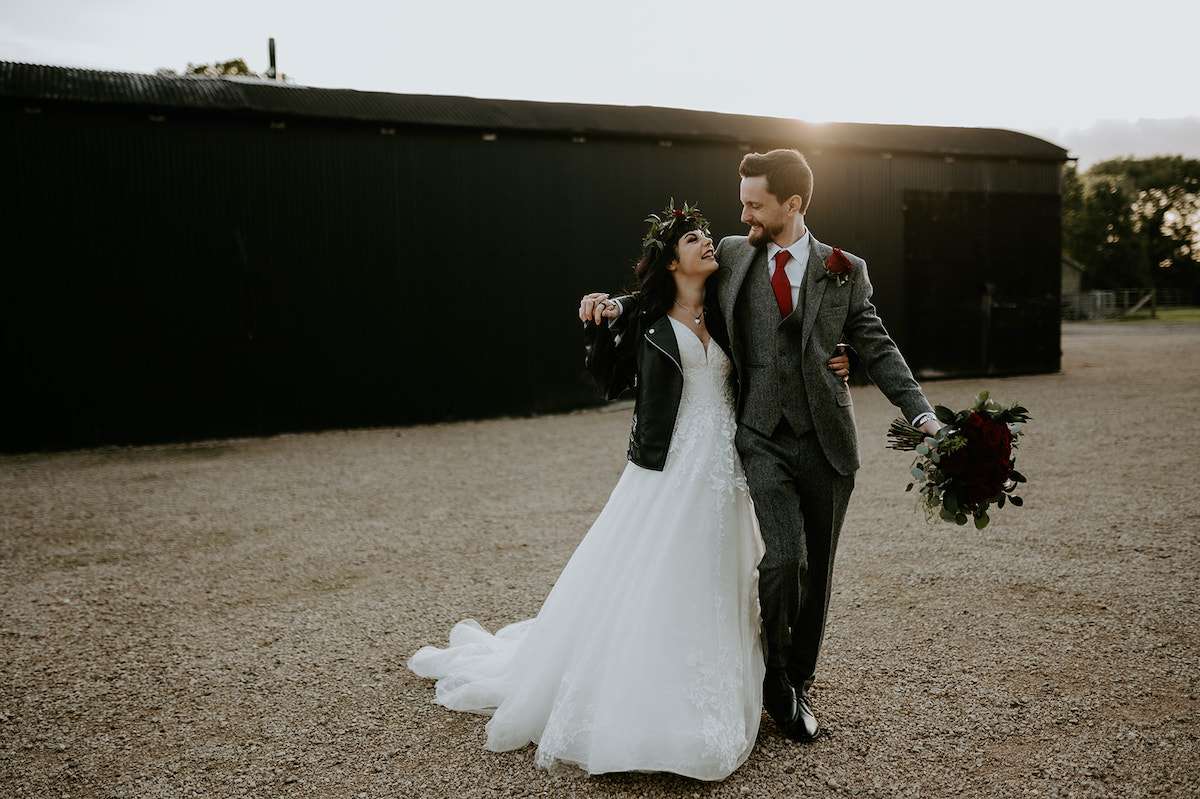 The day was three years in the planning, with multiple Covid-related postponements, and Kerrie told us, "Bringing my vision to life after three years of planning was the best thing! It's been in my head for so long! The registrar pointed out that I was the most excited bride she had ever seen and throughout the entire ceremony I couldn't stop smiling. We've been together for eleven years I was more than ready to marry my best friend and nothing else was going to stop me."