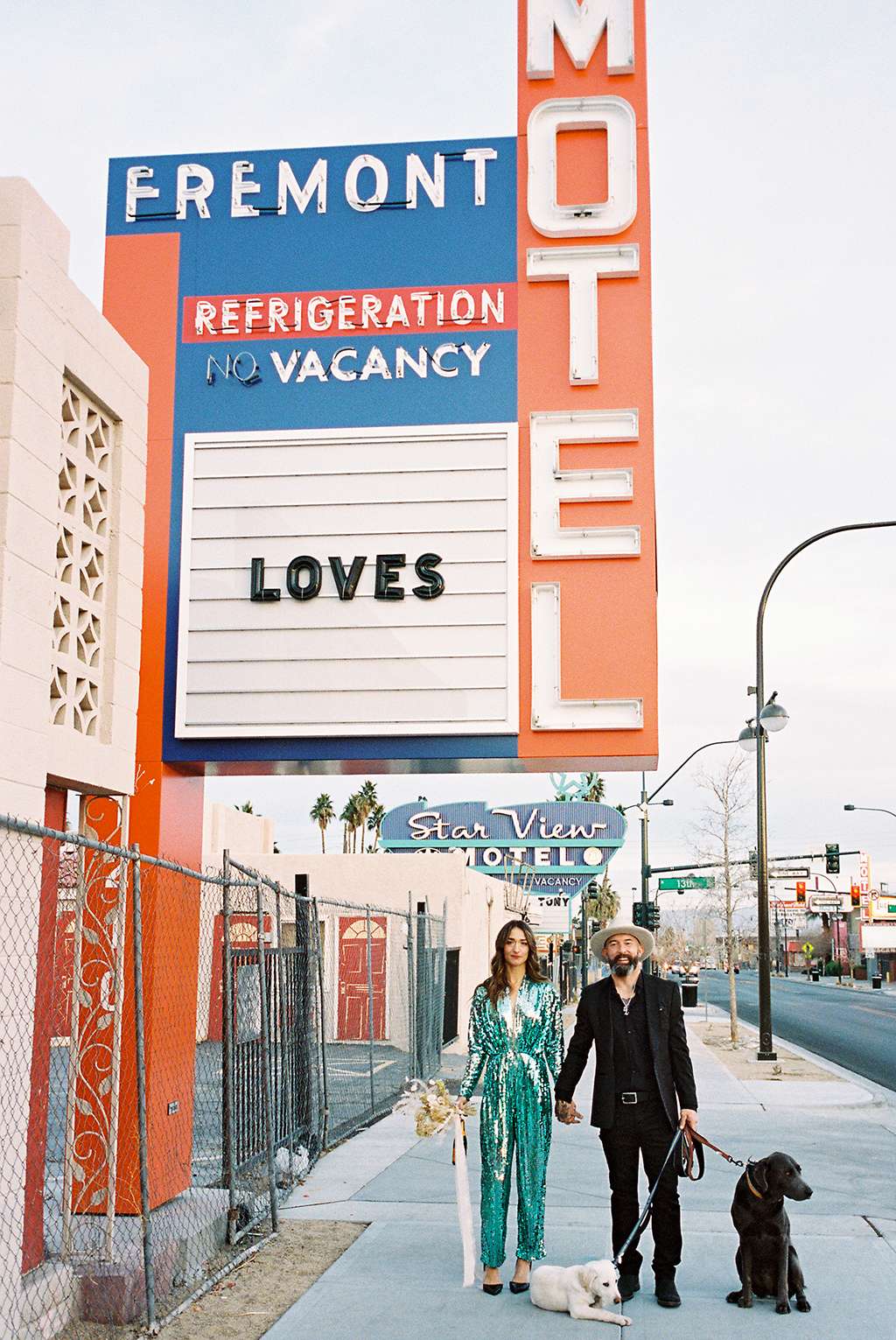 Emily and Casey decided just 5 days before heading to Las Vegas that they were going to tie the knot! "We had originally planned a much larger celebration with friends in Mexico," the bride told us, "but that got postponed and we didn't want to wait to get married. We'll still have the big party next year, but I'm so glad we did what we did."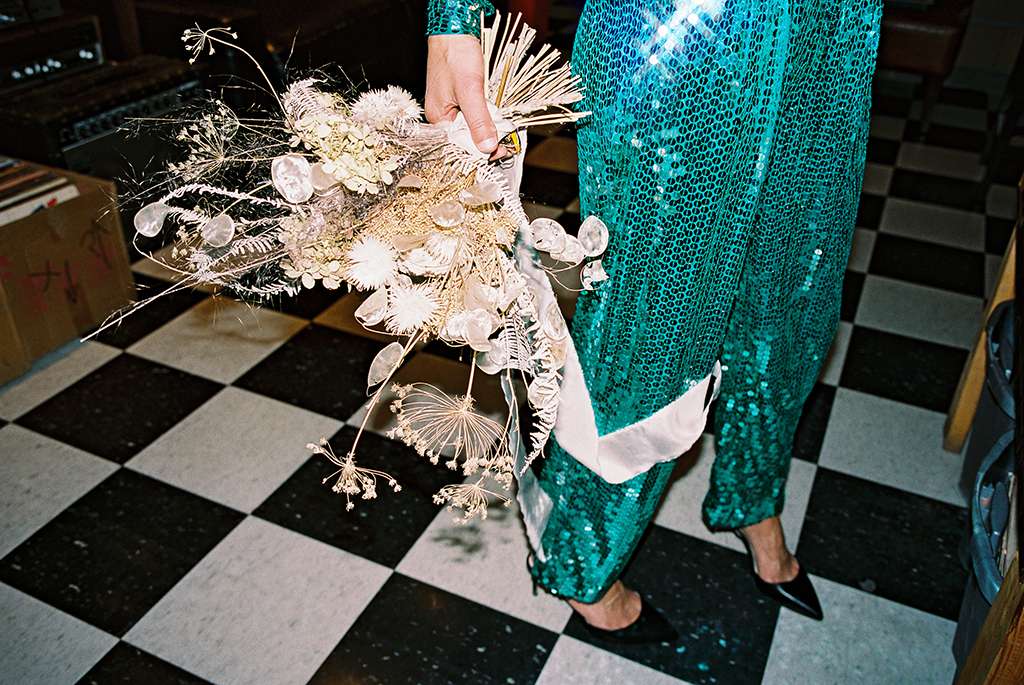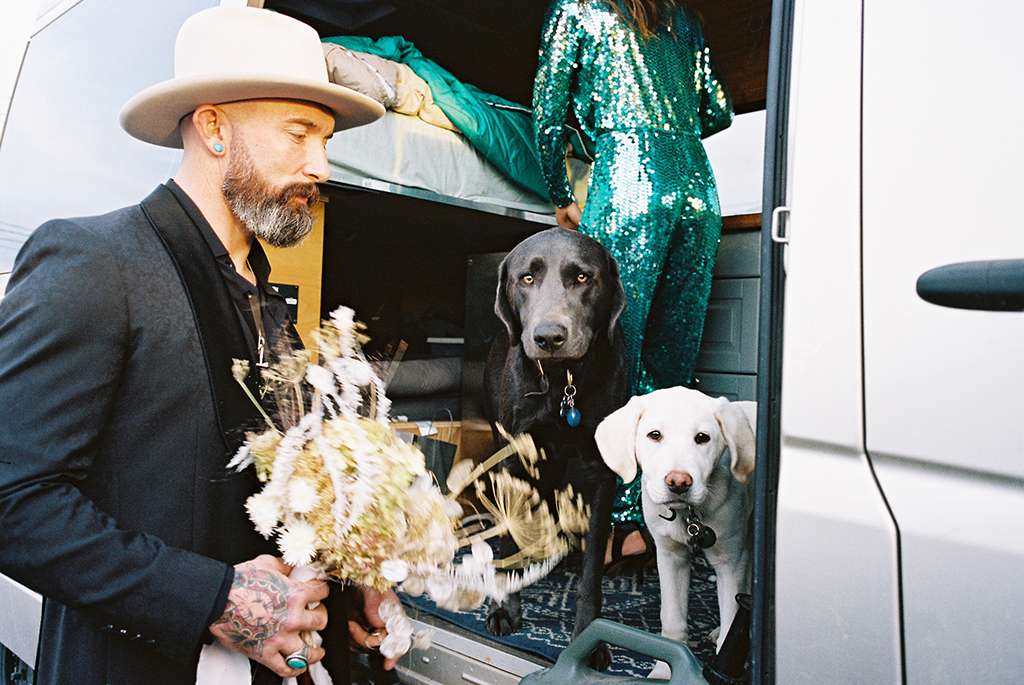 They hired Gaby J Photography to document the occasion, and as a wedding photographer herself, Emily was particularly enamoured that Gaby only shot on film. "It really made every photograph so much more special to us."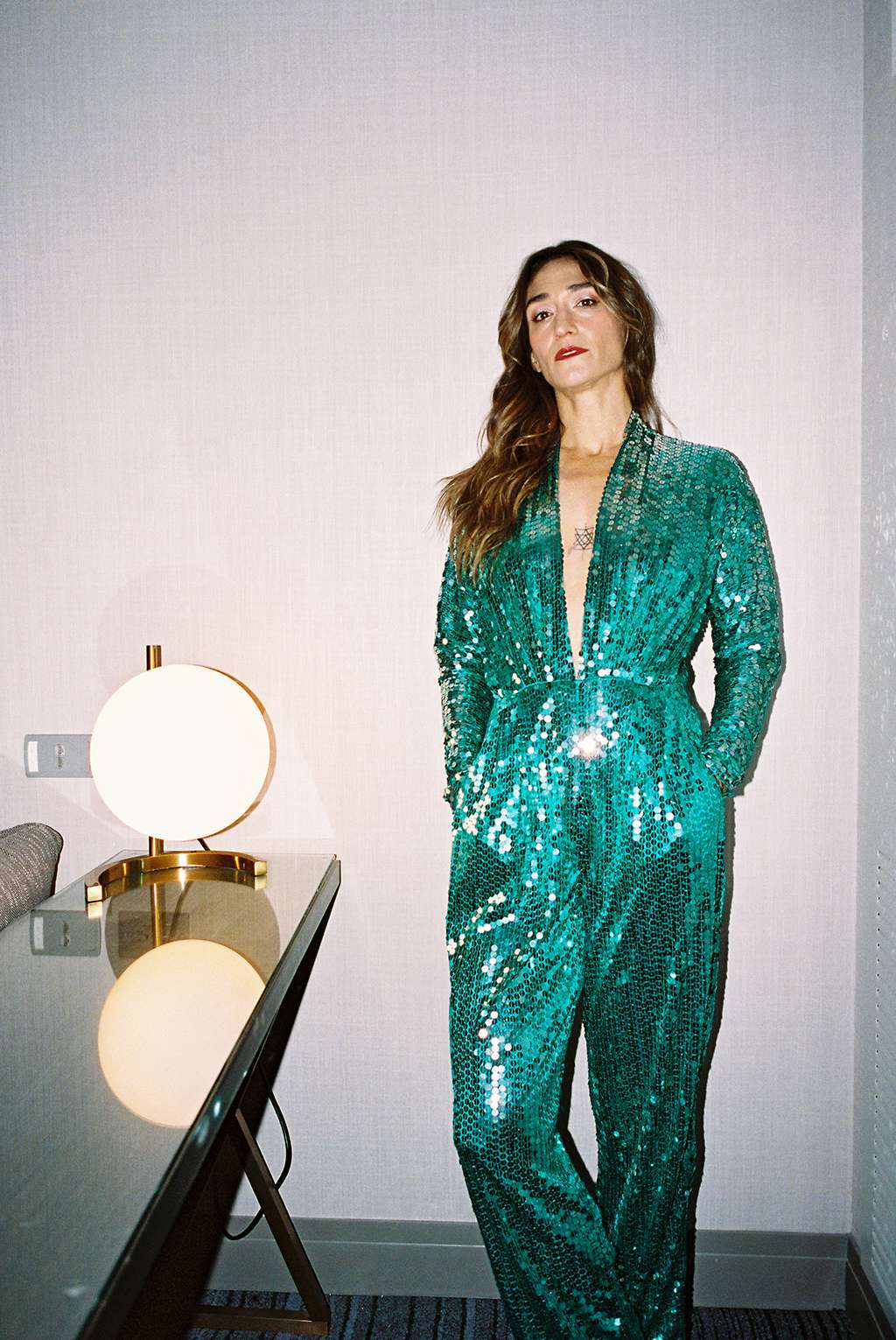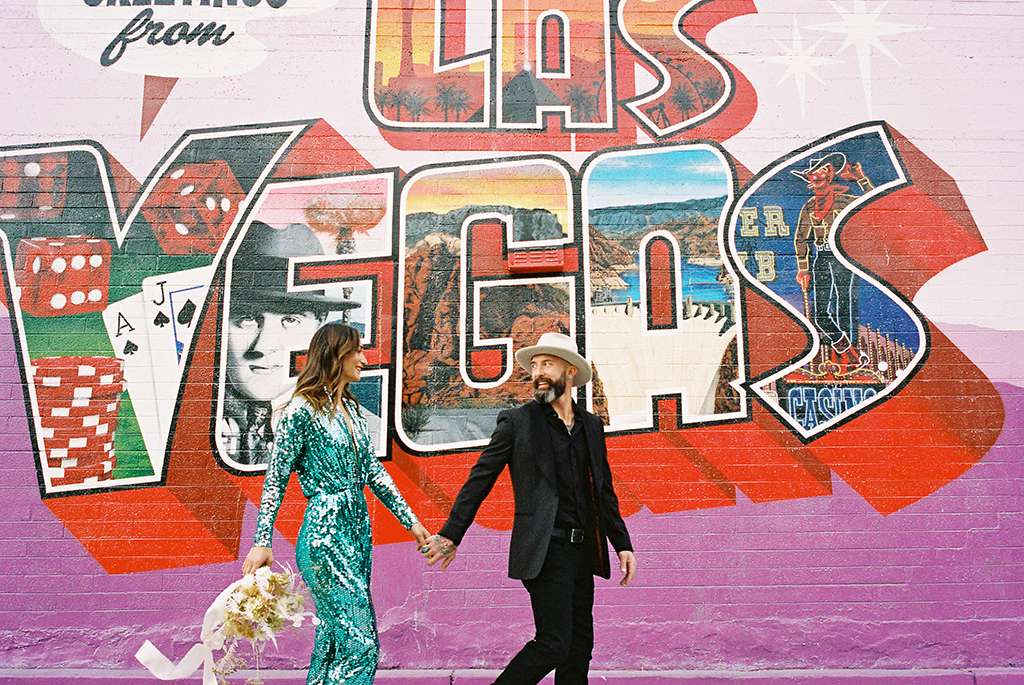 When it came to planning, you'd think that working in the industry would have made arranging things so much easier, but it turns out that wasn't the case. "Sometimes I feel like I almost know too much about weddings, which is probably why we decided to plan as little as possible and just make the day about us and spending time together."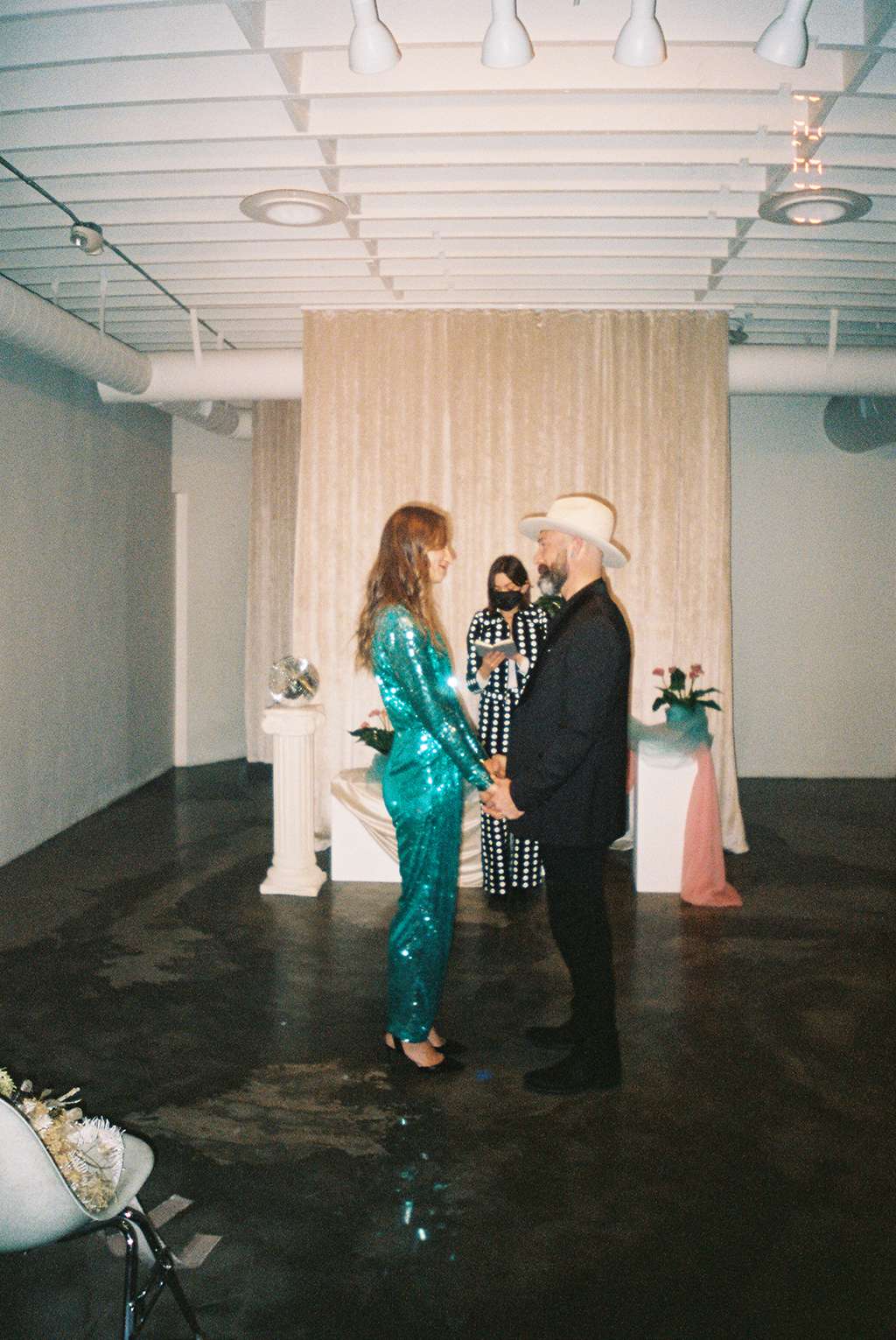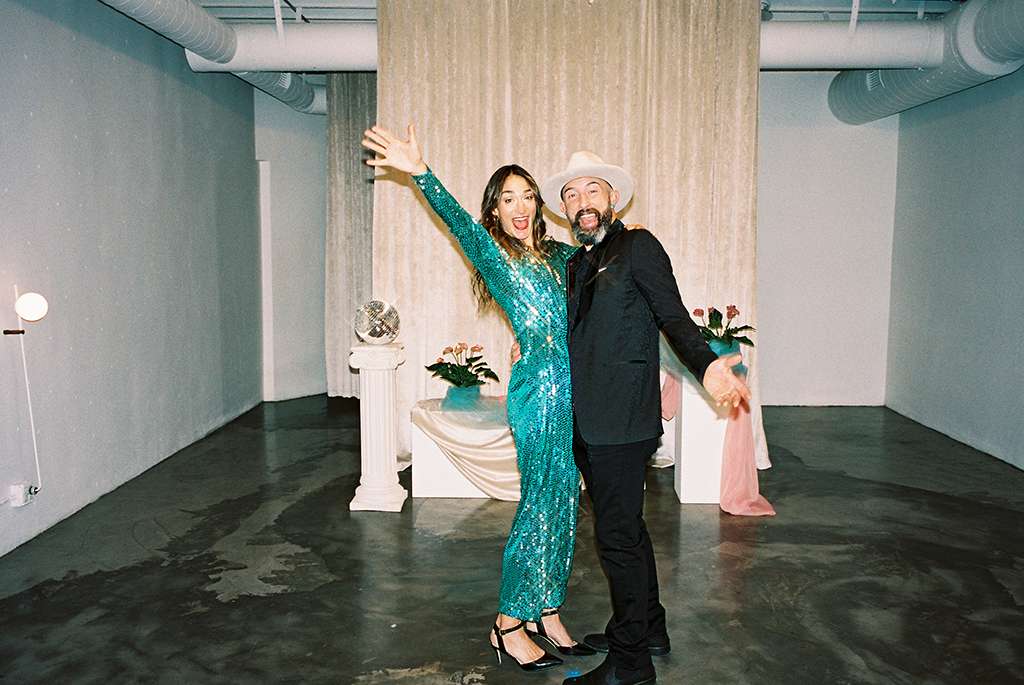 Emily wore a vintage sequin jumpsuit from Happy Isles Salon with rings by Katie Cahn. Casey chose a suit from Stitched and a custom hat from Montecristi.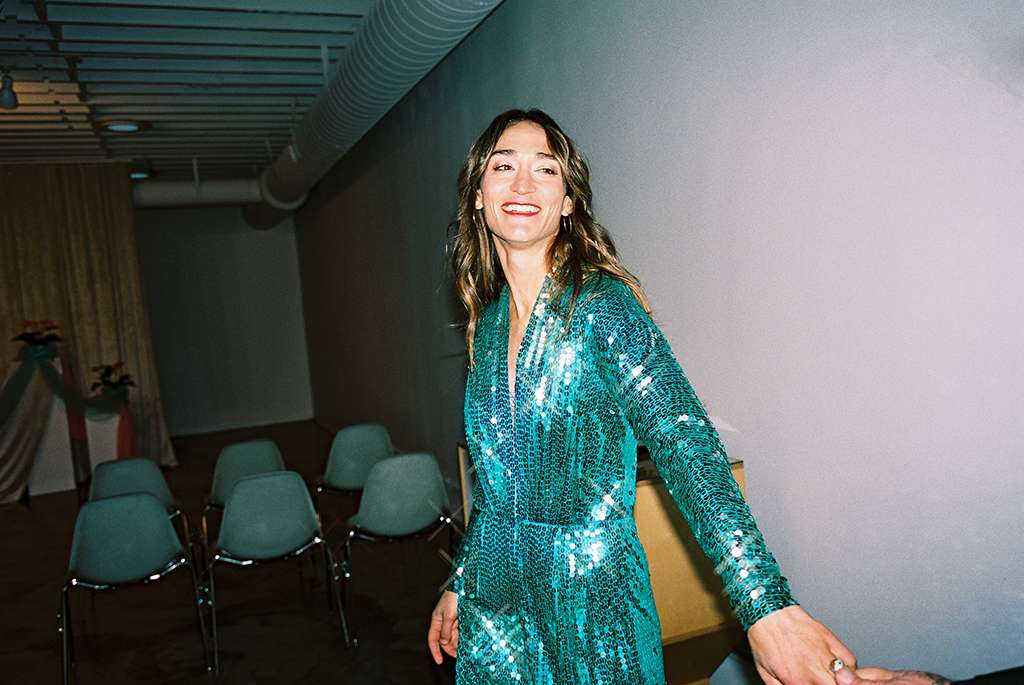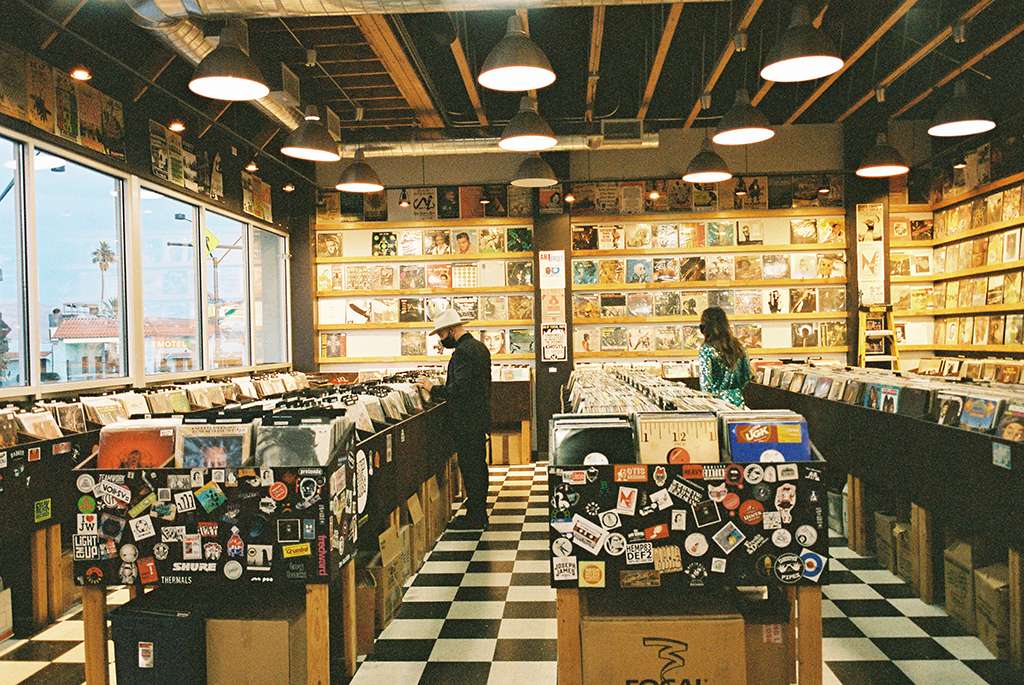 They realised last minute that they didn't really have any nice shoes to go with their outfits, so the day of the wedding they were first in line at Nordstrom waiting for them to open and find some shoes so they could get on with their day of fun!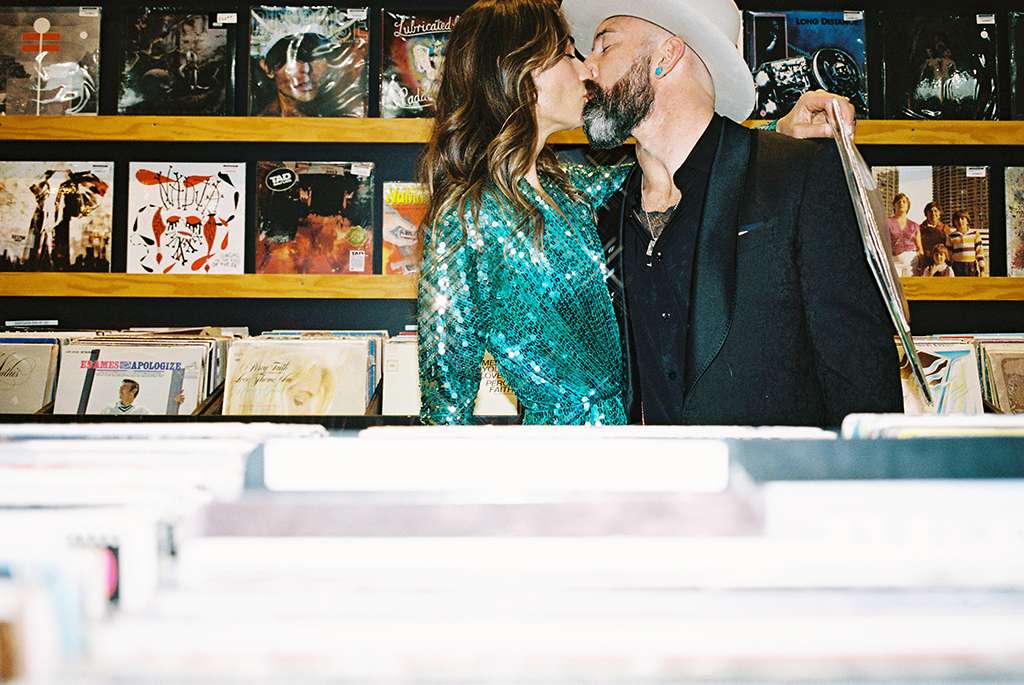 Aside from organising a bouquet from Studio Yeoreum, the rest of the day was let to unfold naturally. They had a quickie ceremony at Sure Thing Chapel – "literally 5 minutes and we were married!" and then roamed around town for photos with their doggos in tow before finishing up the night at In N Out for dinner and the casinos.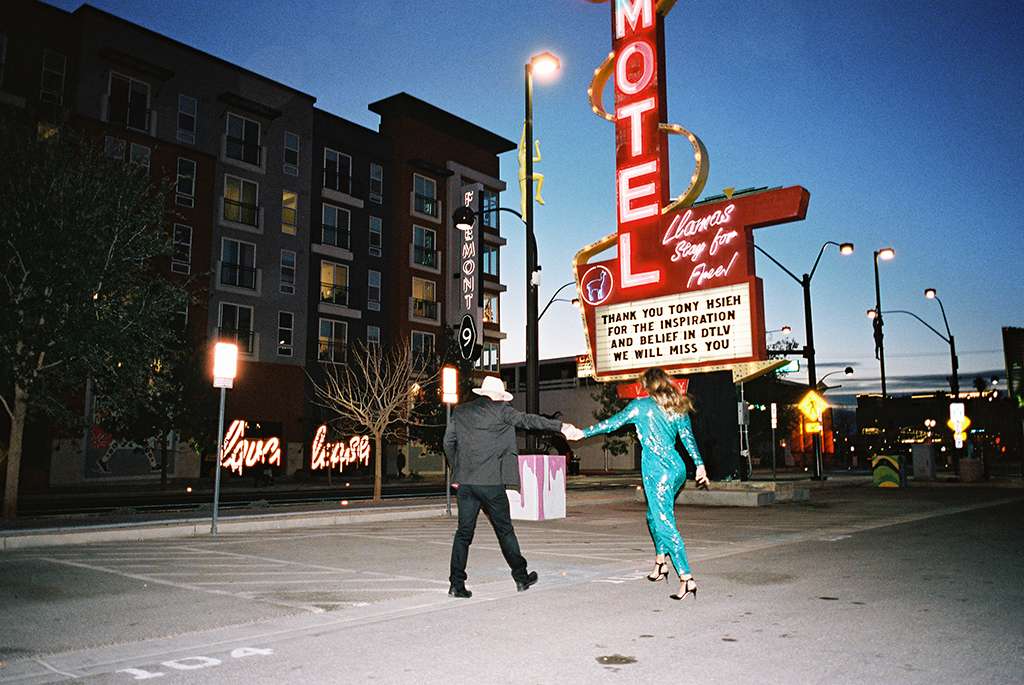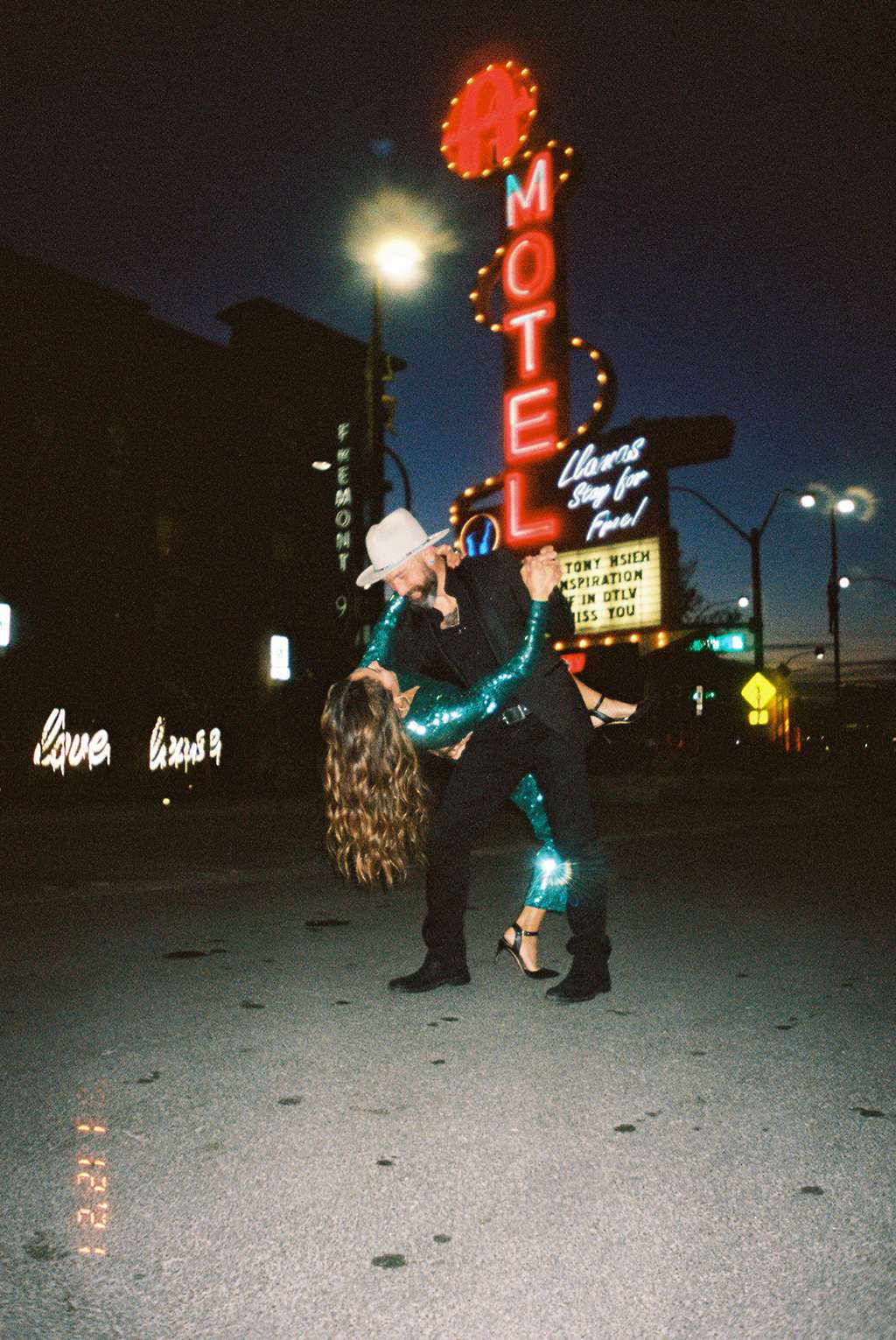 "It was a fabulous day," the bride concluded. "I don't think I could pick just one favourite moment, I loved the entire experience – but keeping it a secret and having the day all to ourselves was probably the best part."