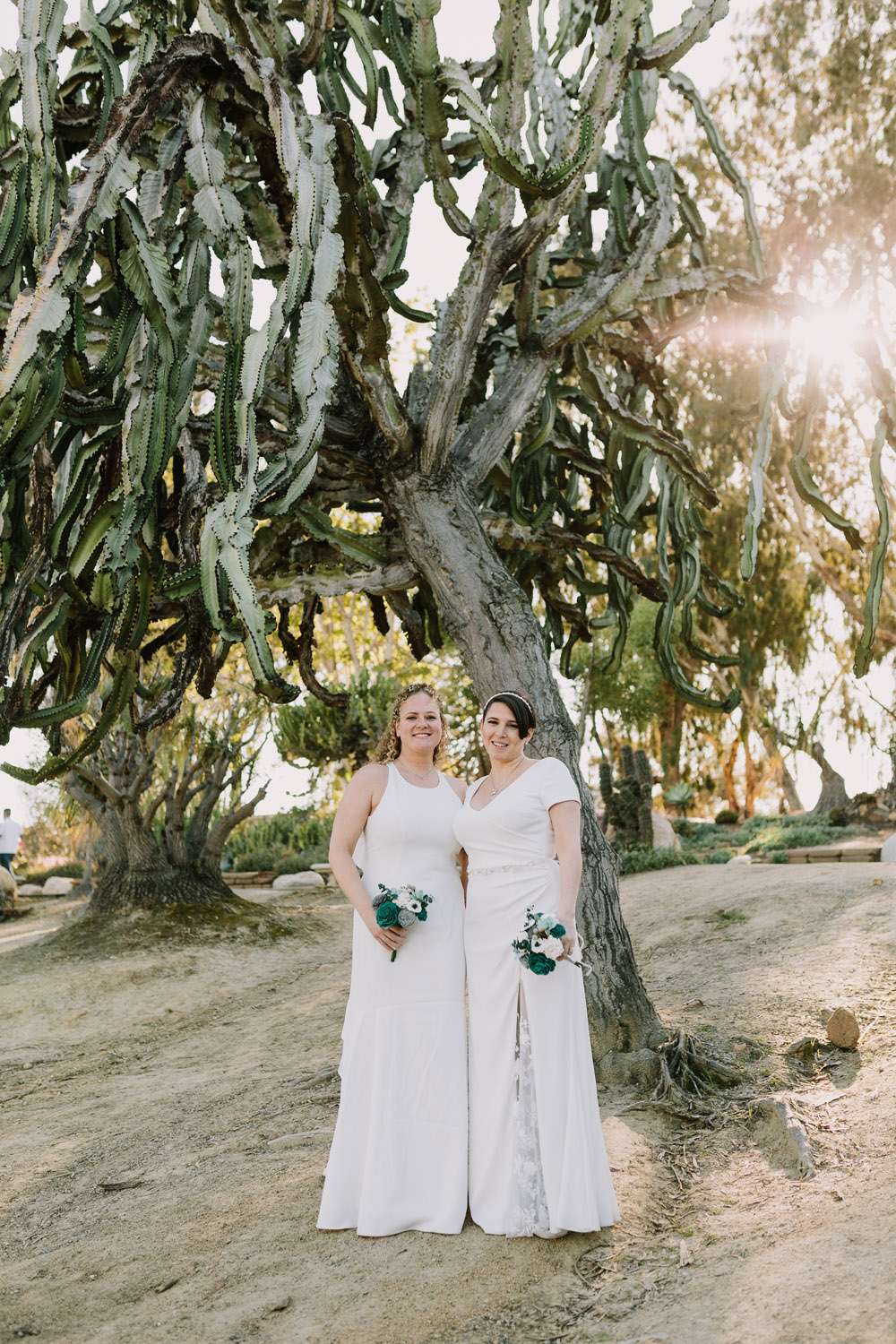 One morning in 2016, Allison and Tara saw a segment on the Today show about a new company that planned surprise vacations; 'we looked at each other and at the same time Tara said "I would NEVER do that!" Allison said, "I would TOTALLY do that!"… and so, they booked their first trip for Valentine's 2017.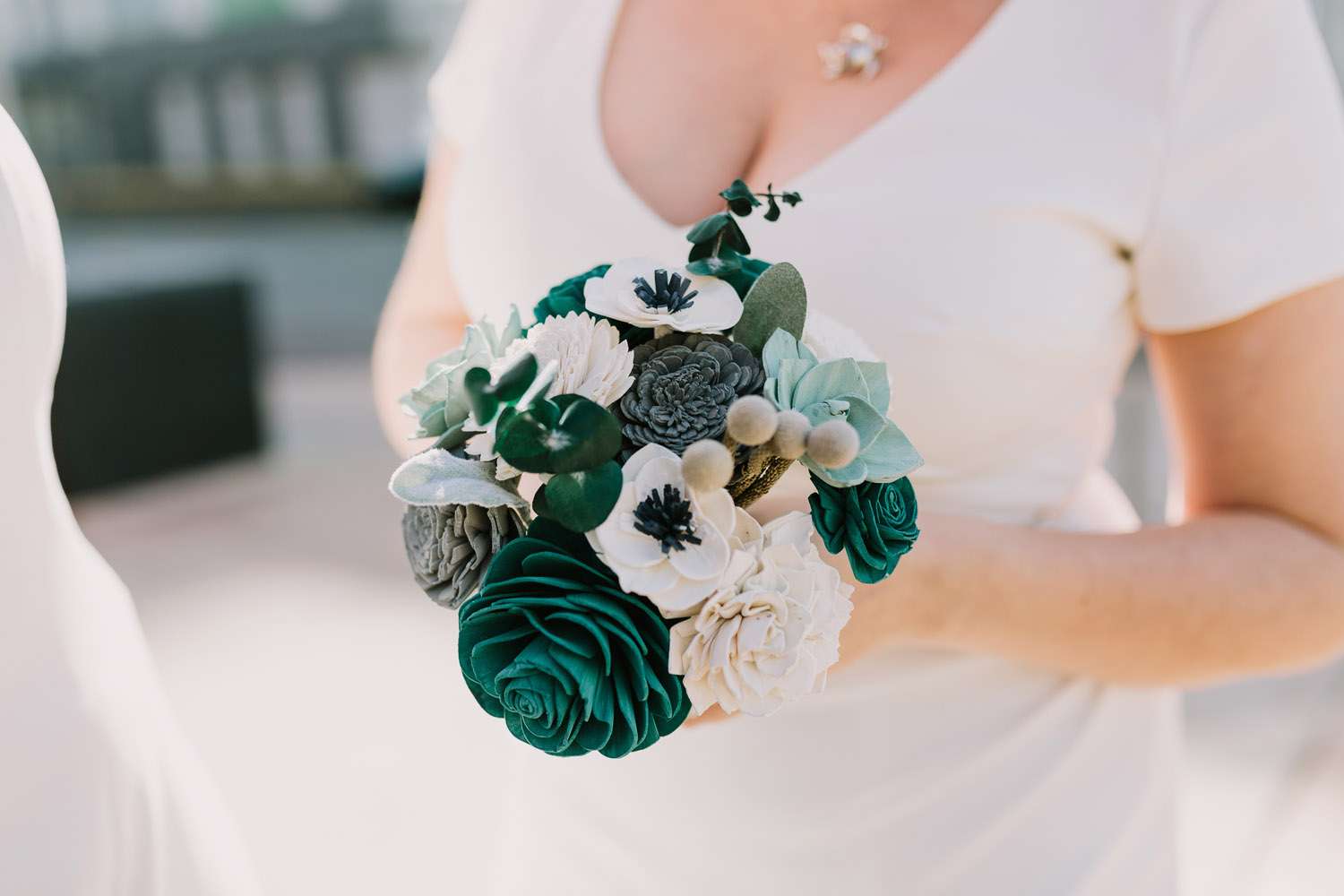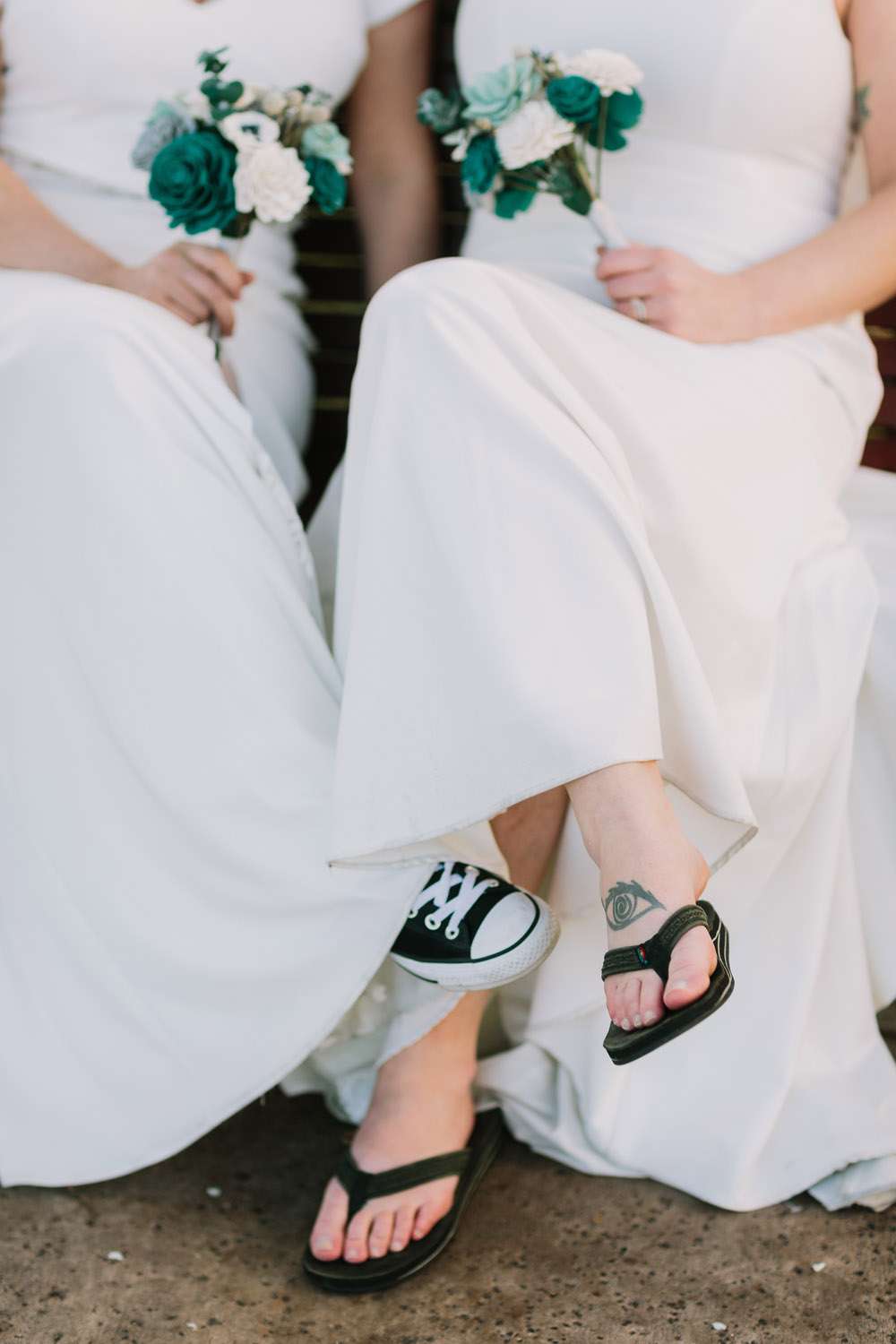 "For us, love is about feeling safe to venture outside of your comfort zone," the couple told us, "also how cool is it to have someone else do all the planning and neither of you have to be on the hook if the accommodations or destination don't turn out right?!" The pair have used the Pack Up and Go experience as a tradition for Valentine's day ever since. Fast forward to discussions about wedding planning, and neither of them had any interest in a formal affair.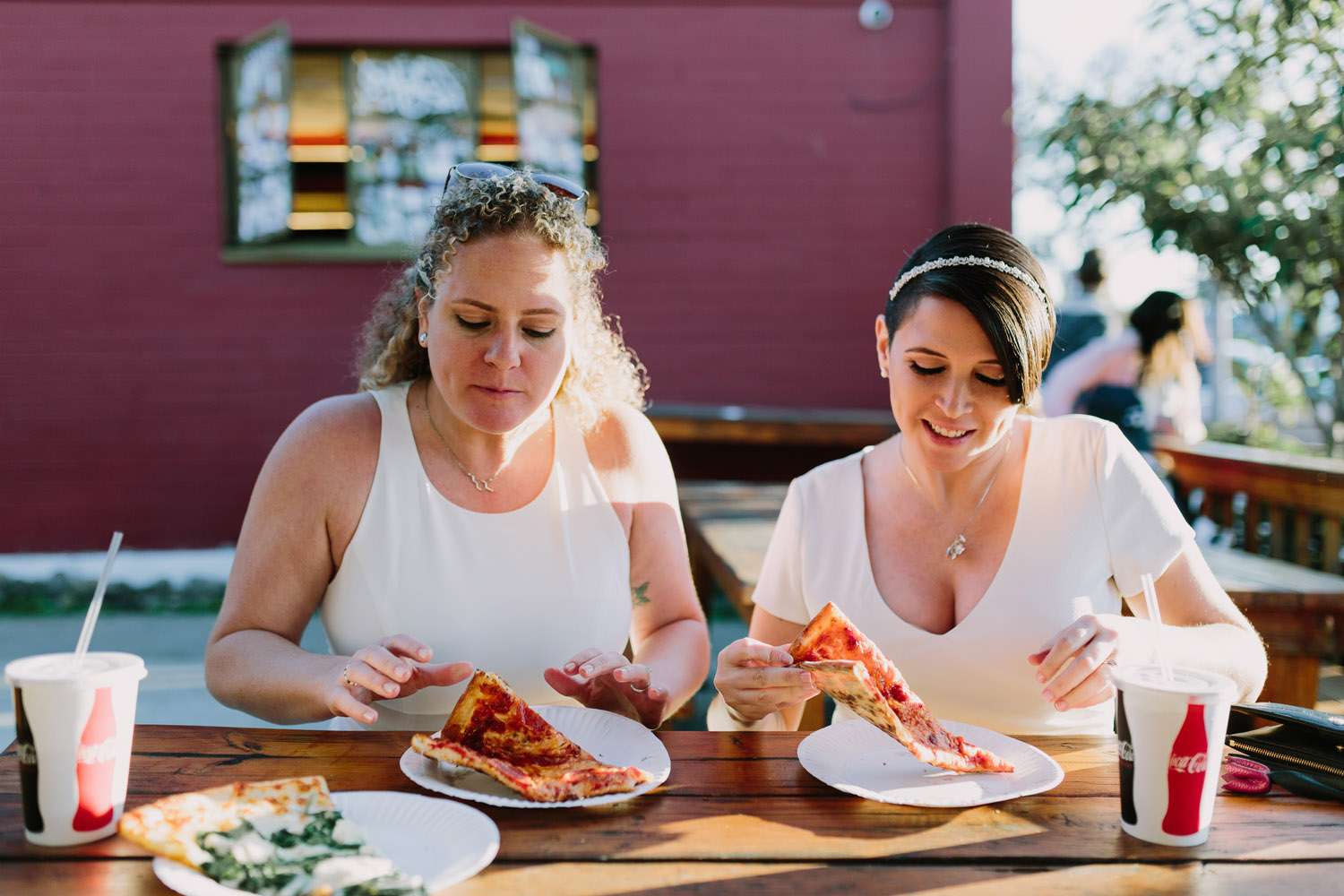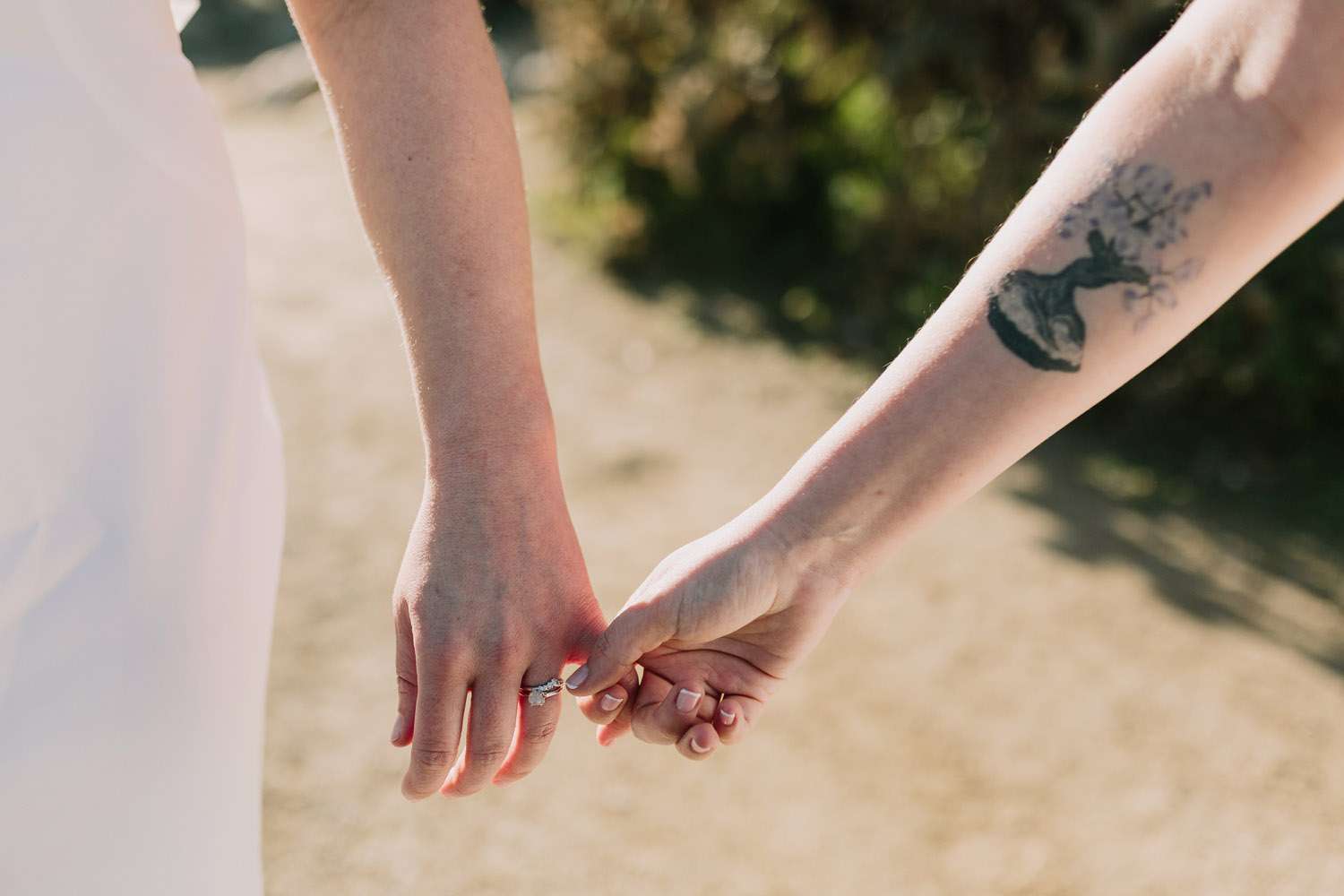 Sticking to their February tradition, the couple put their trust in Pack Up and Go to put together a trip of a lifetime. With just florals and their vows prepared beforehand, they wore their wedding dresses to the airport and took a flight to San Diego – a total surprise to them until the day of!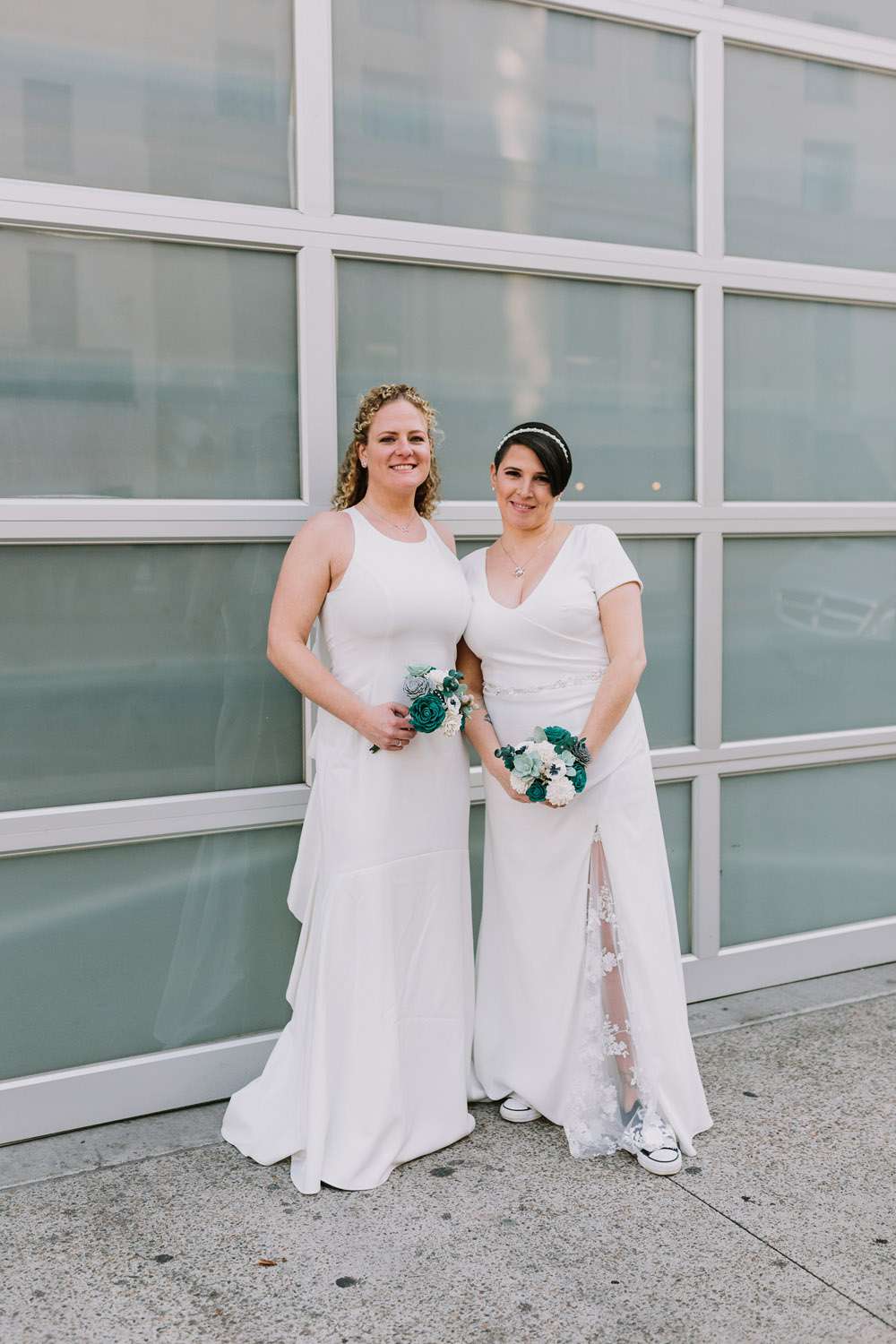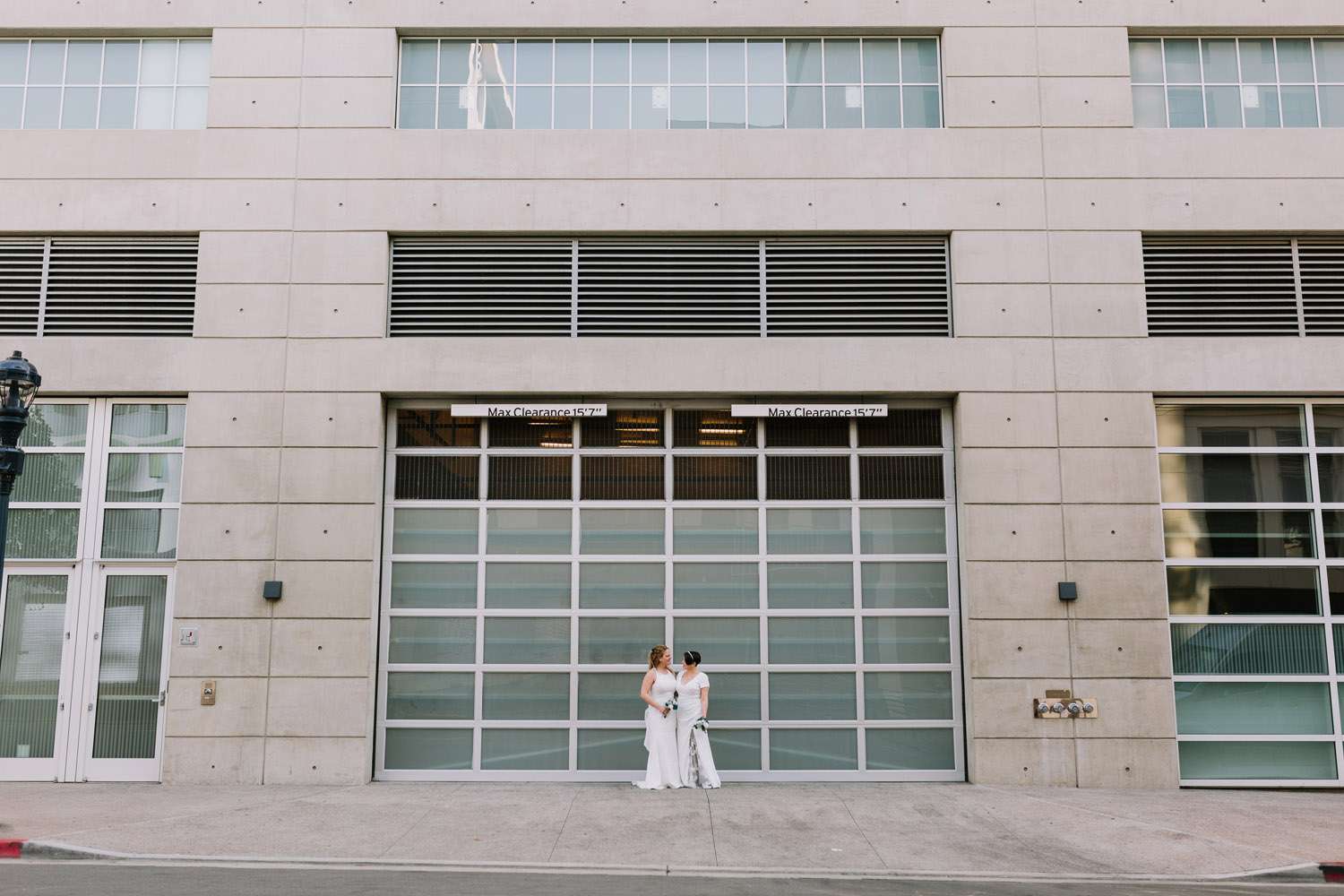 "After we landed we were taken directly by our photographer and temporary tour guide to Balboa Park. We were traipsing around the succulent/cactus area, taking pictures then were driven for a much needed dinner, our favourite – pizza. We we STARVING as we hadn't eaten since 7am Eastern Standard Time!"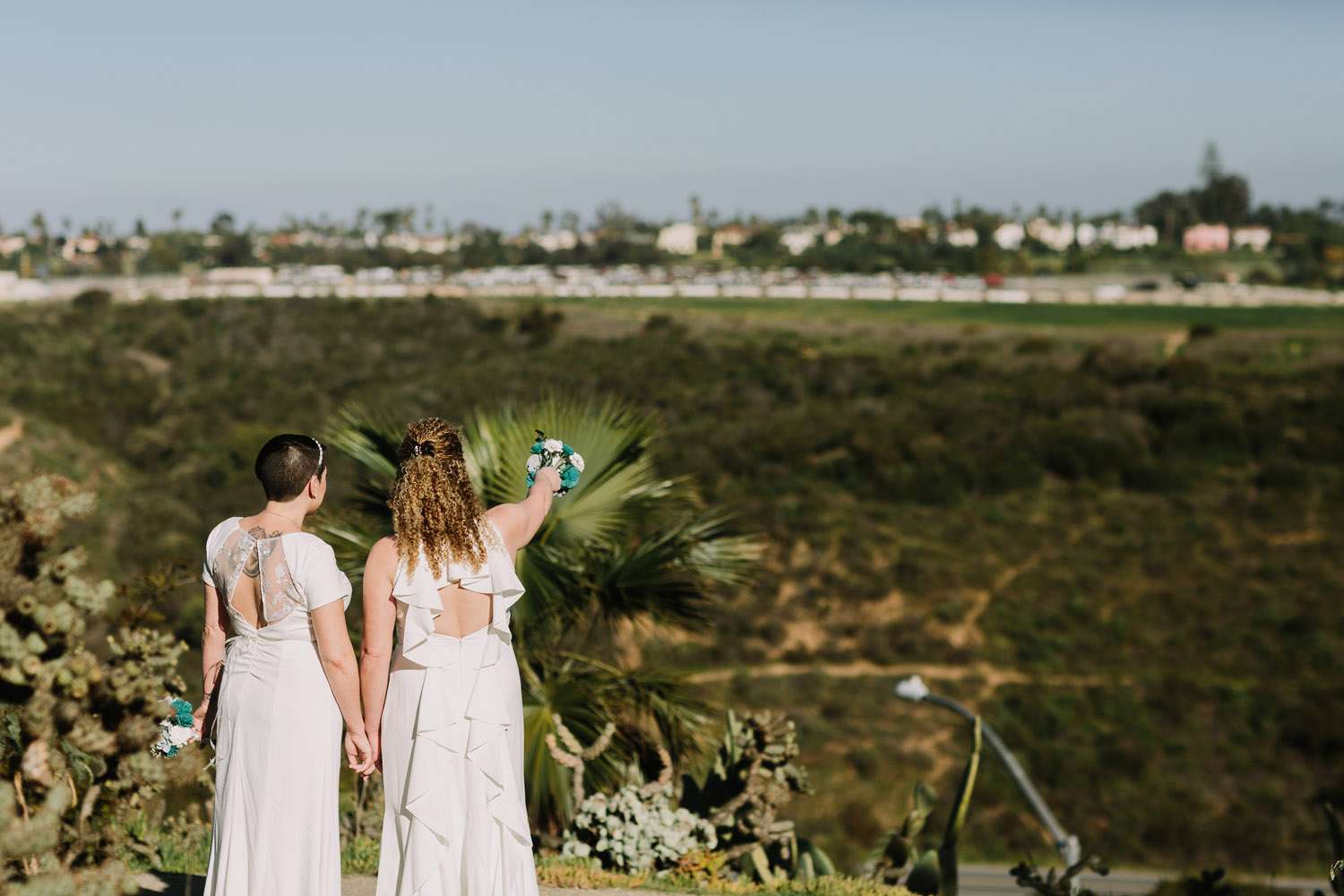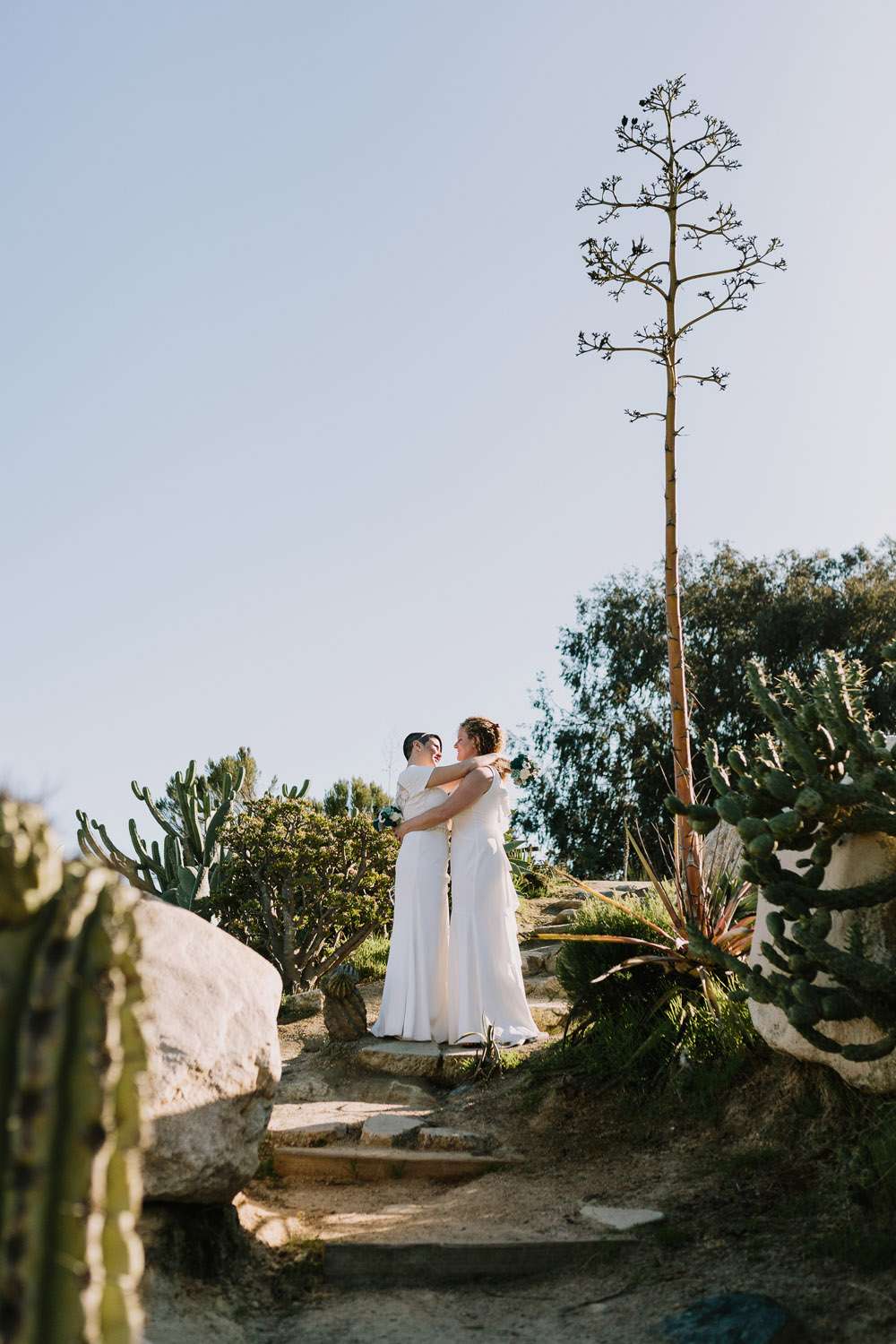 Their biggest expense was the Pack Up and Go package, but it took all the decision making out of their day and served as their honeymoon, too. "We were glad we didn't scrimp on the photographer, either. It always seems like a big expense in the beginning of wedding planning but it's worth every penny."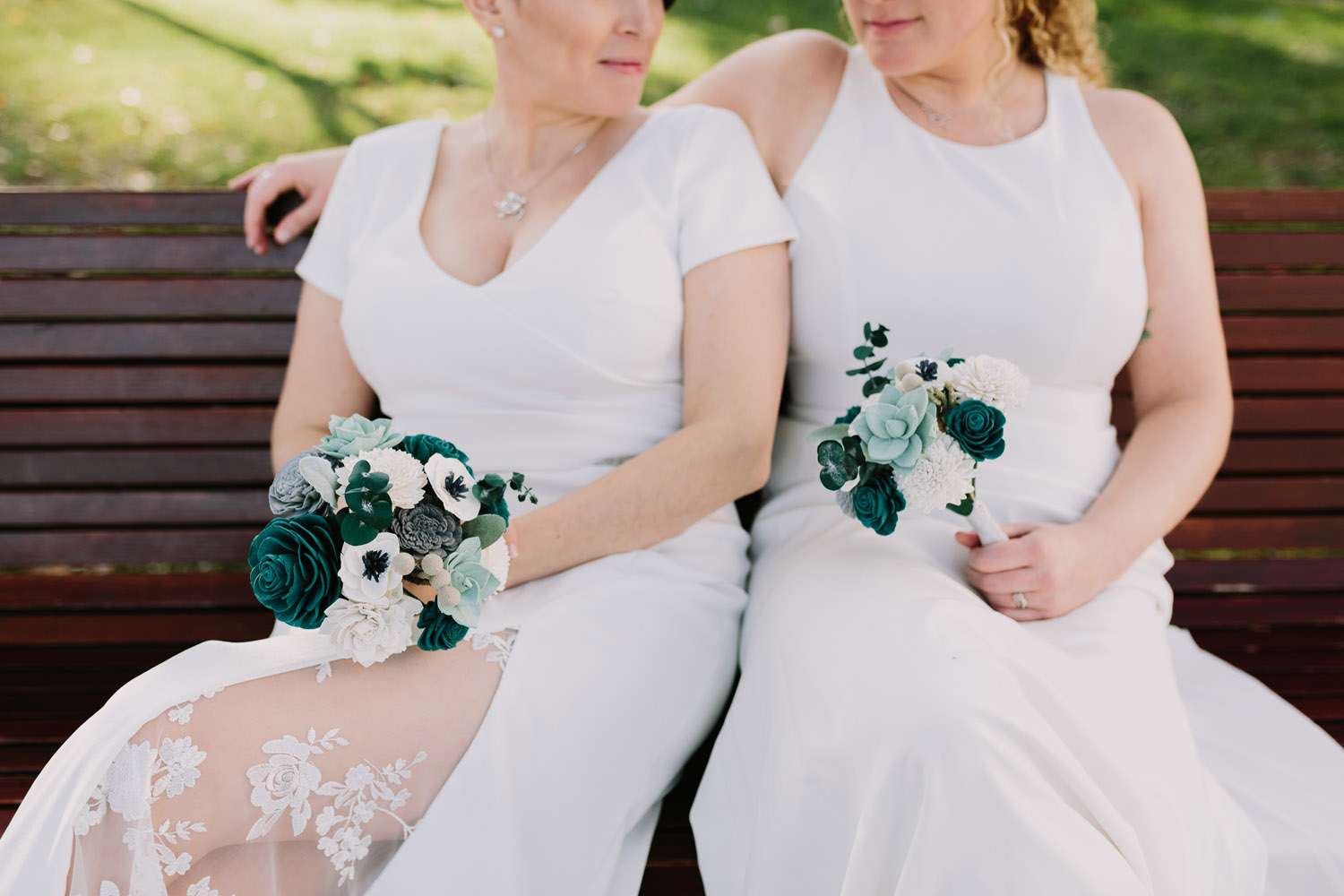 "Laugh a lot," the couple concluded, when asked if they had any advice for future rock n roll brides. "Don't get overly focused on the details, go with the flow, and tip well!"