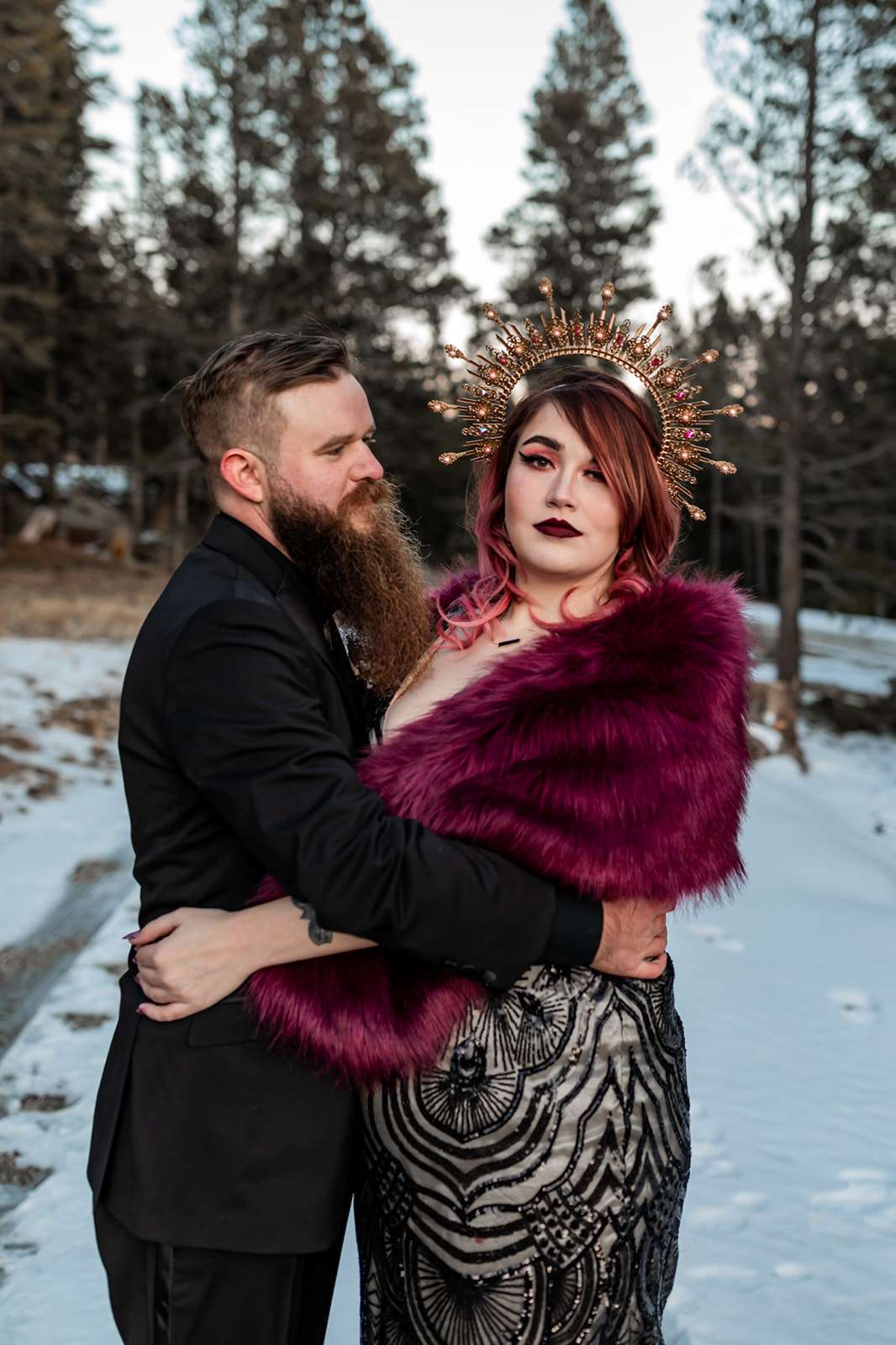 Like a lot of couples last year, Dacey and Josh decided to push their large celebration until it was safe for everyone, but as they really wanted to get married on Halloween, they decided to elope with just their wedding party instead. "We really wanted to get married on Halloween as it was the first one with Blue Moon in around 70 years. It upset some family, but it also meant I was able to have my best friend with me before she moved abroad," the bride told us. "In the end we knew we made the right choice."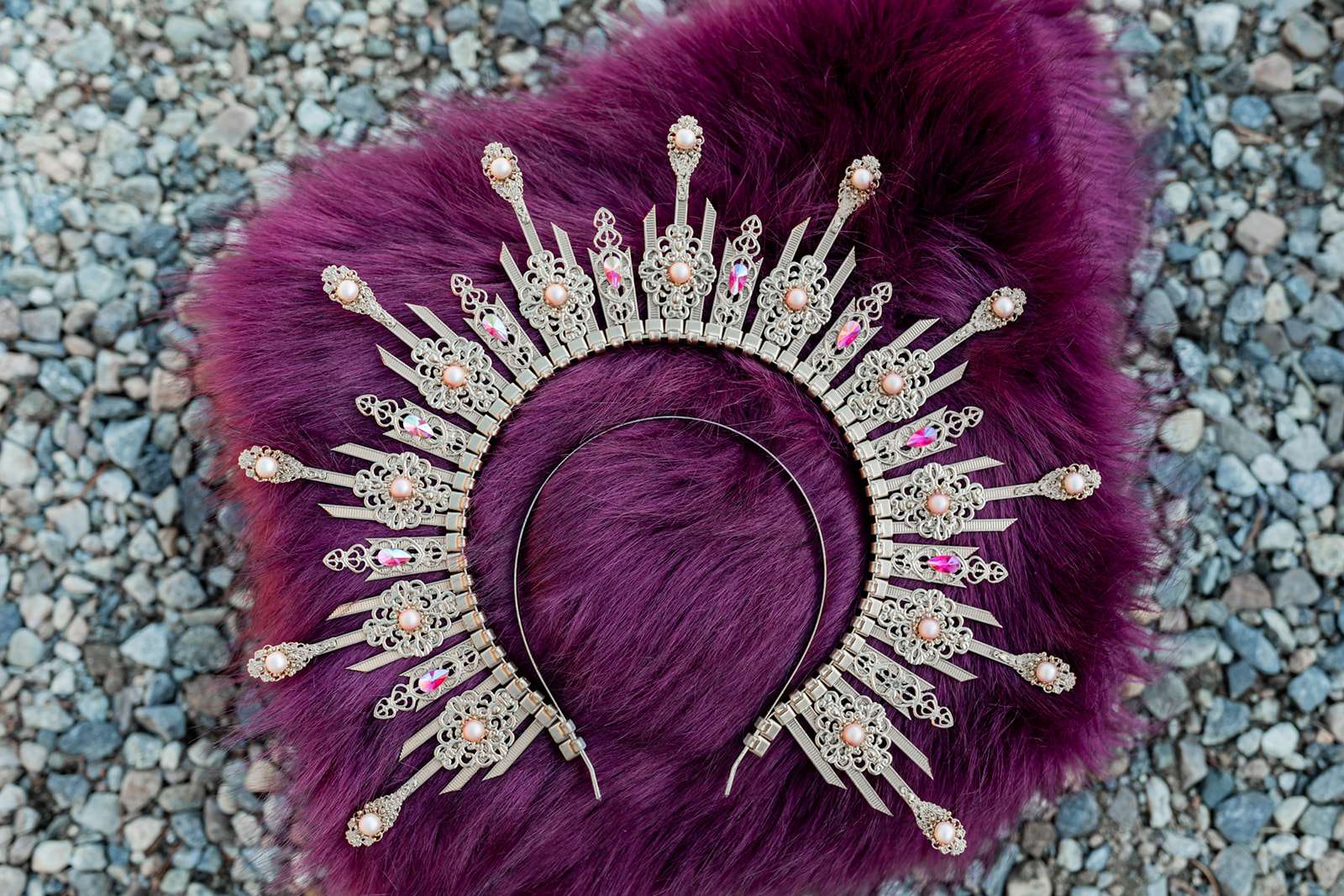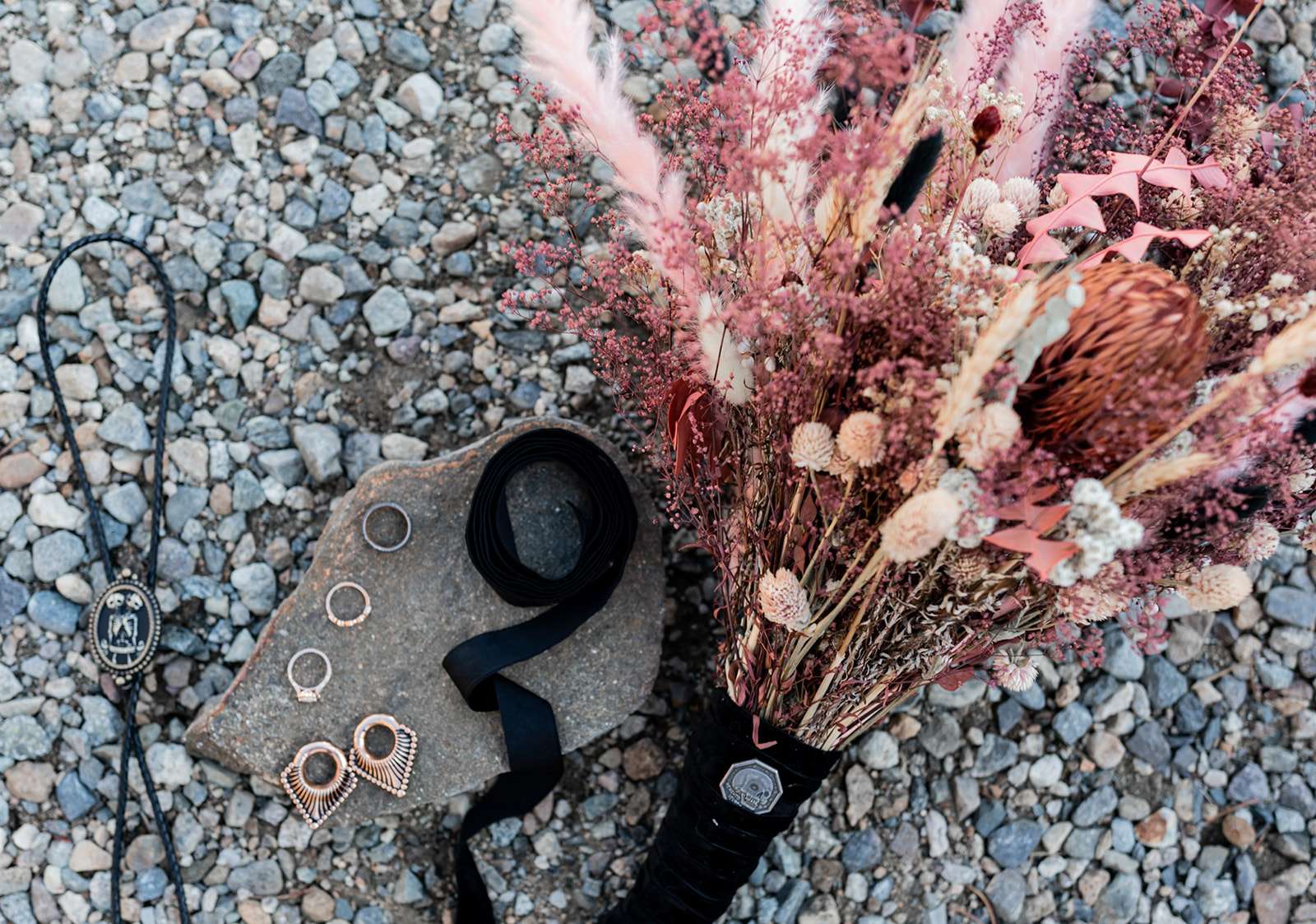 Choosing a cabin in Fairplay, Colorado as their base, the couple formed their aesthetics around Persephone in the Underworld – a little bit spooky, a lot beautiful, and above all else – 'till death do us part! Dacey chose a black lace gown from JJ's House, a steal because it wasn't a traditional wedding dress, and paired it with an ethereal halo crown from Carbickova Crowns.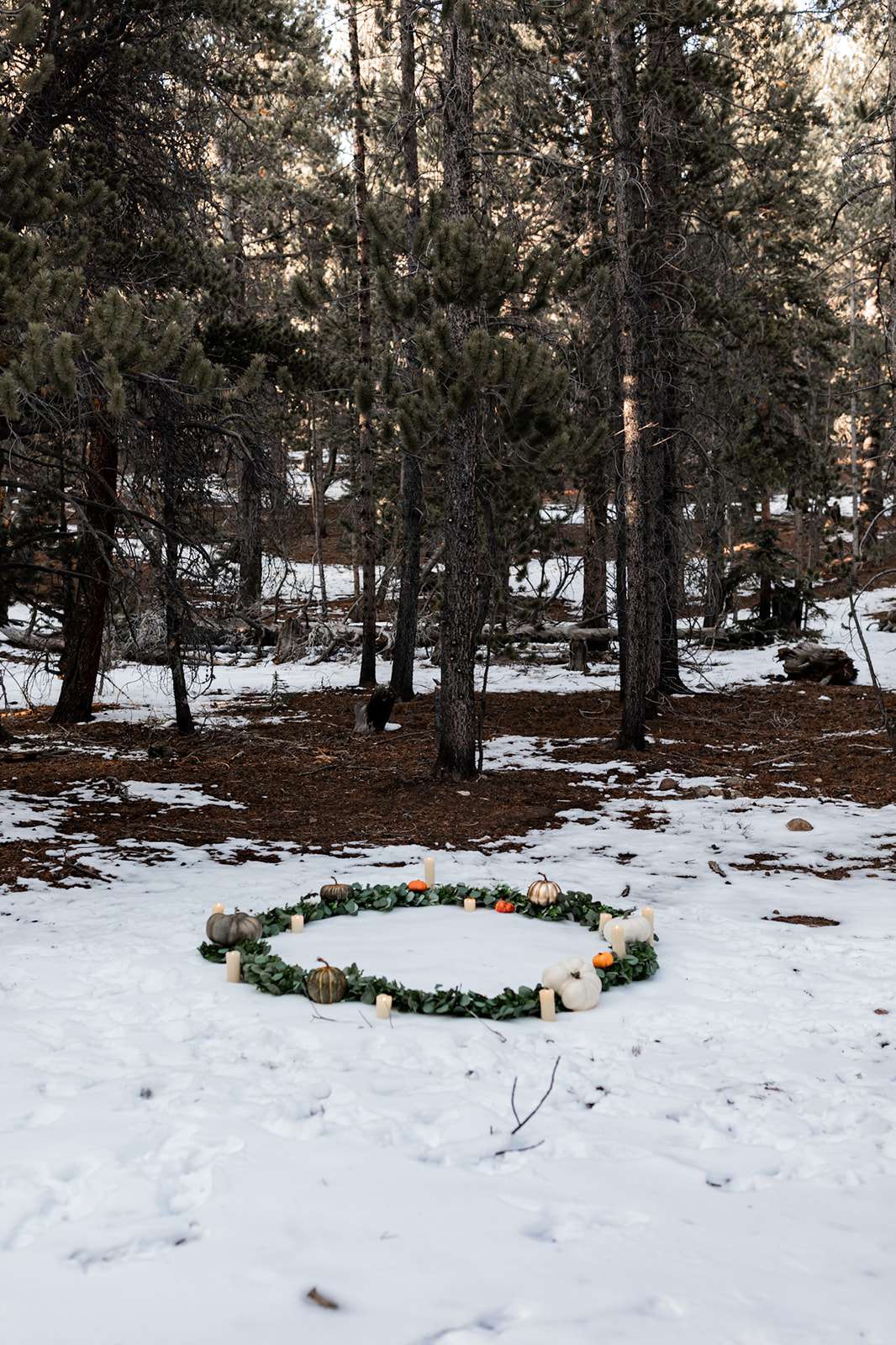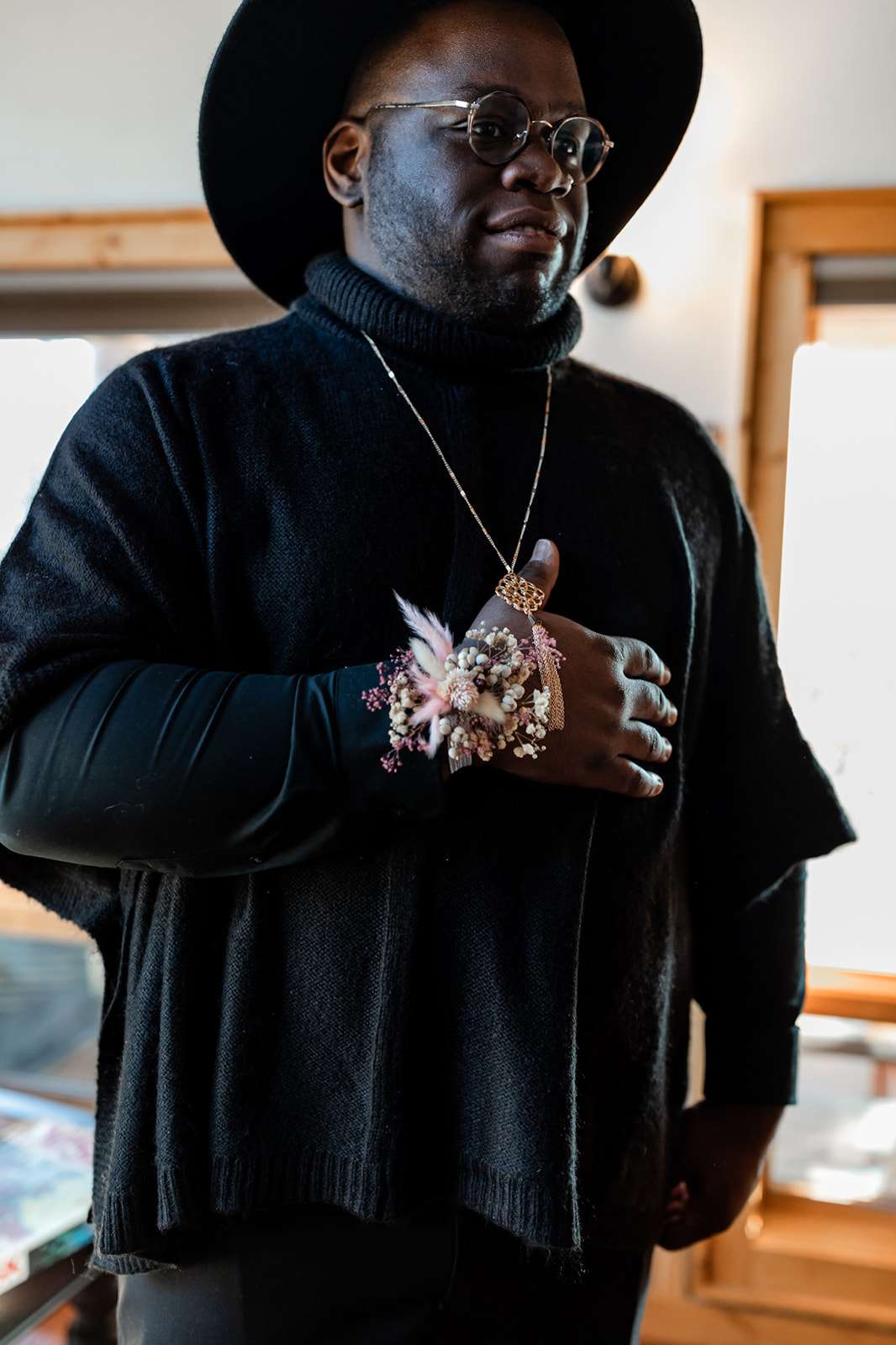 The couples floral arrangements were all made by Dacey, with dried flowers from Afloral. They ordered mini cheesecakes from Val's Cheesecakes in Dallas in lieu of a full wedding cake so they would travel well. Apart from making sure their wedding party was in suitably spooky attire too, there wasn't much else to sort!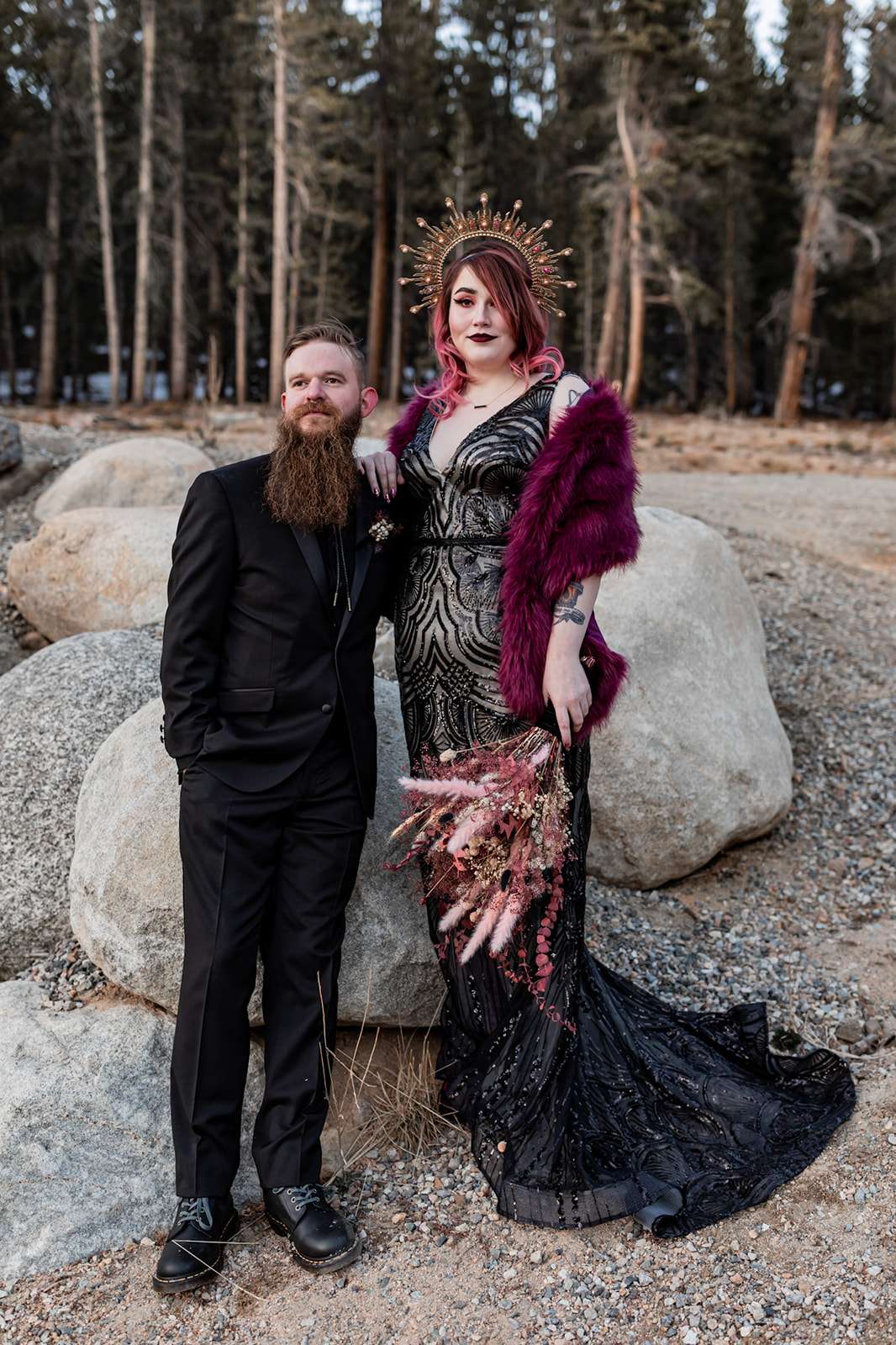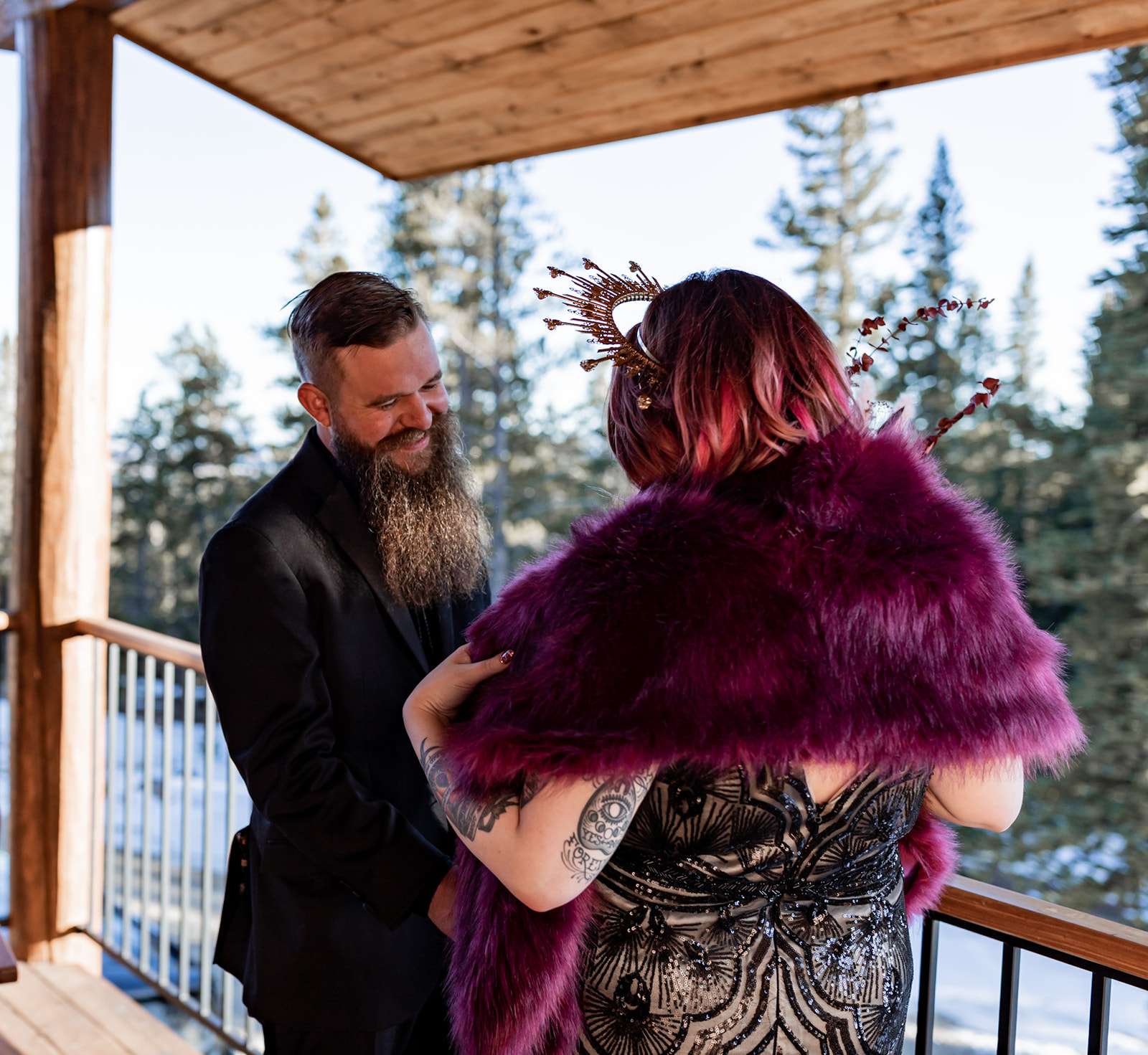 Their ceremony was held at sunset at 9000 ft. The groom's best friend performed a hand fasting ceremony while the couple stood in a circle of foliage, candles and pumpkins, with snow on the ground. "I was actually late to the ceremony as it took so long to tape my cleavage into my dress!" the bride laughed. At the end of the ceremony they toasted with PBR beers, to represent something blue.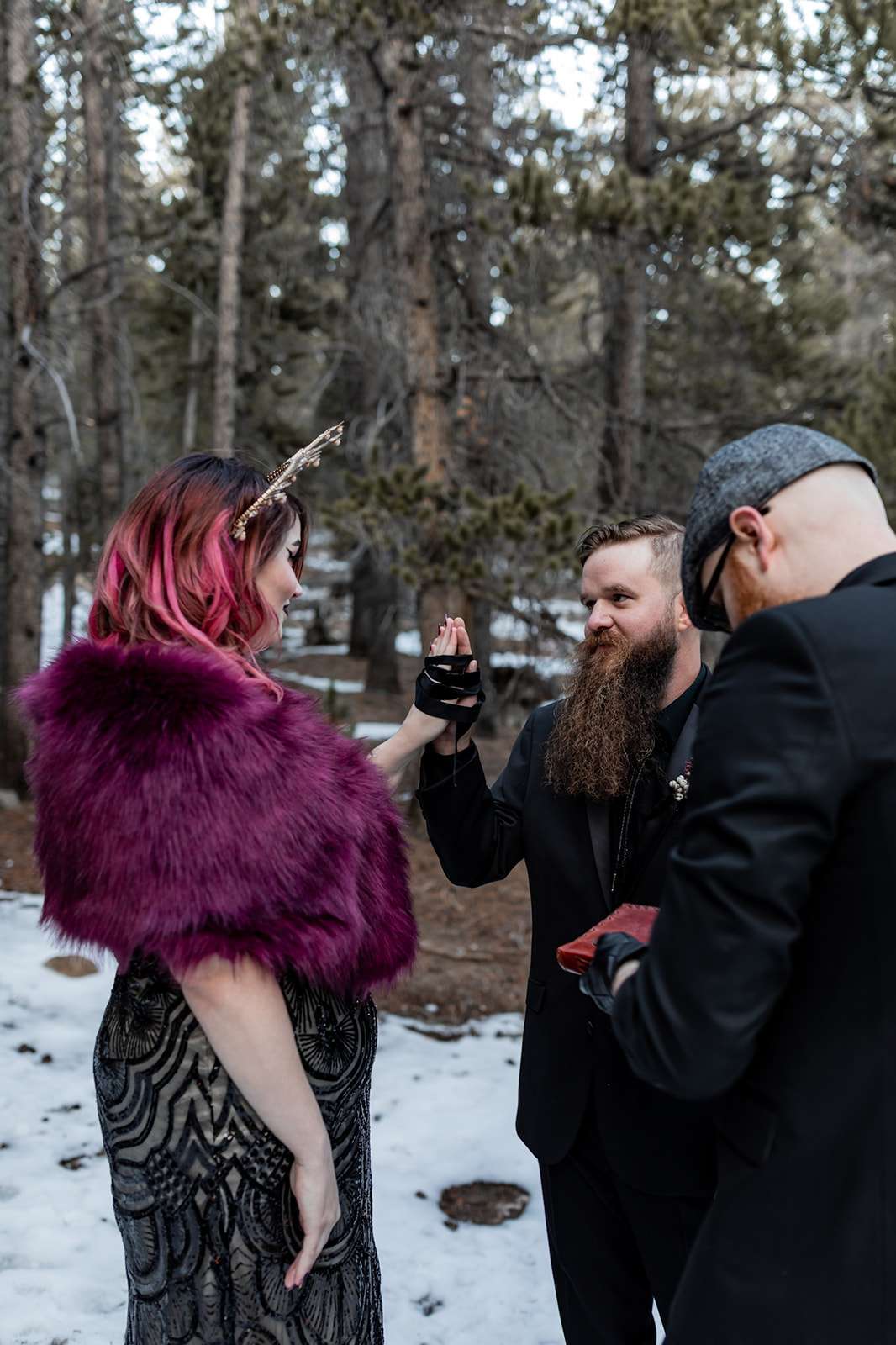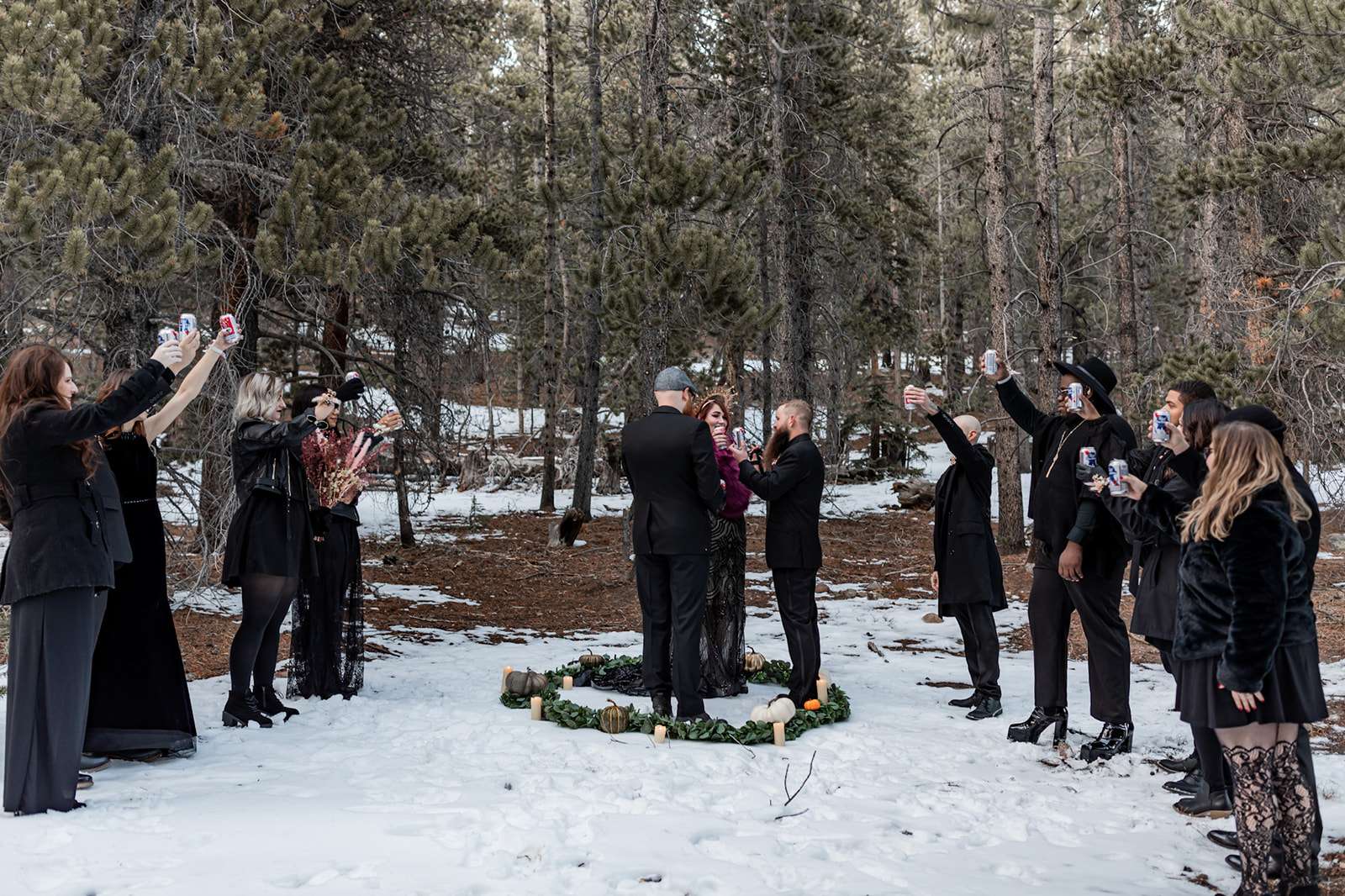 "In retrospect, we wish we'd not planned a larger wedding and chose to elope from the start," the bride concluded. "Although we threw together the elopement in around 5 months, it ended up being the most special of days that we feel represented us as a couple. Don't let other people tell you what to do!"