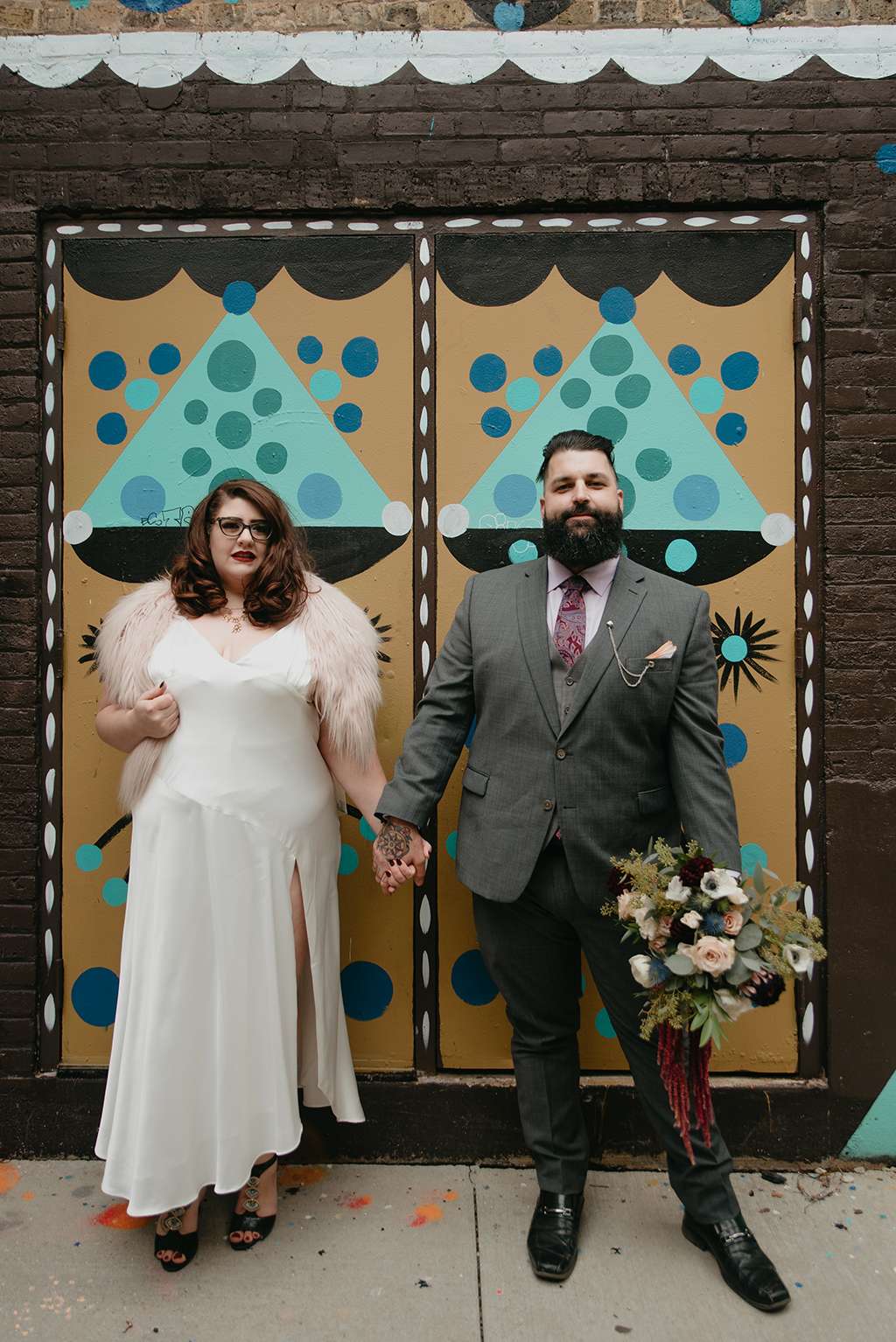 With Chris as a left-brained lover of maths, and Noelle a creative, their interests meet at the intersection of exploring and learning about our world. "We are both captivated by astronomy," Noelle explained, "and I used Alphonse Mucha's series The Moon and Stars as my inspiration for the wedding to represent that intersection that we come together at."

"Our wedding was a love letter to everything important to us as a couple. We celebrated with an intimate reception at our favourite pizza place and we danced (including a shabash – a traditional Armenian money dance) and drank until we were exhausted! We also got matching tattoos on our ring fingers and Chris got our wedding date tattooed on his thumb. We wanted everything to be an expression of our lives and our personalities coming together in a bacchanalia of fashion, glam metal and whiskey."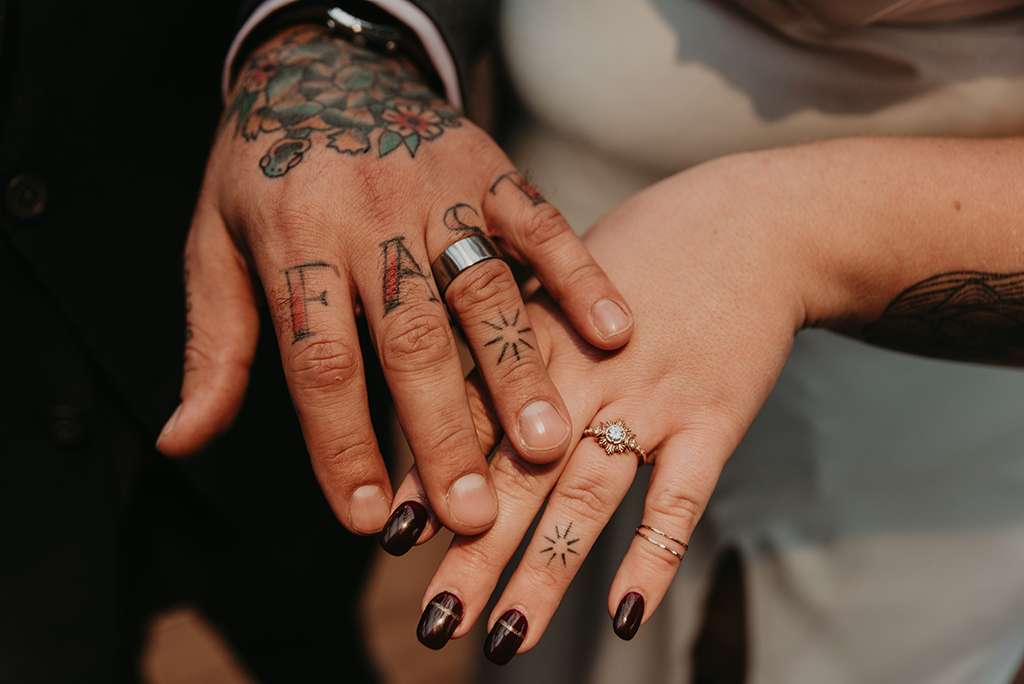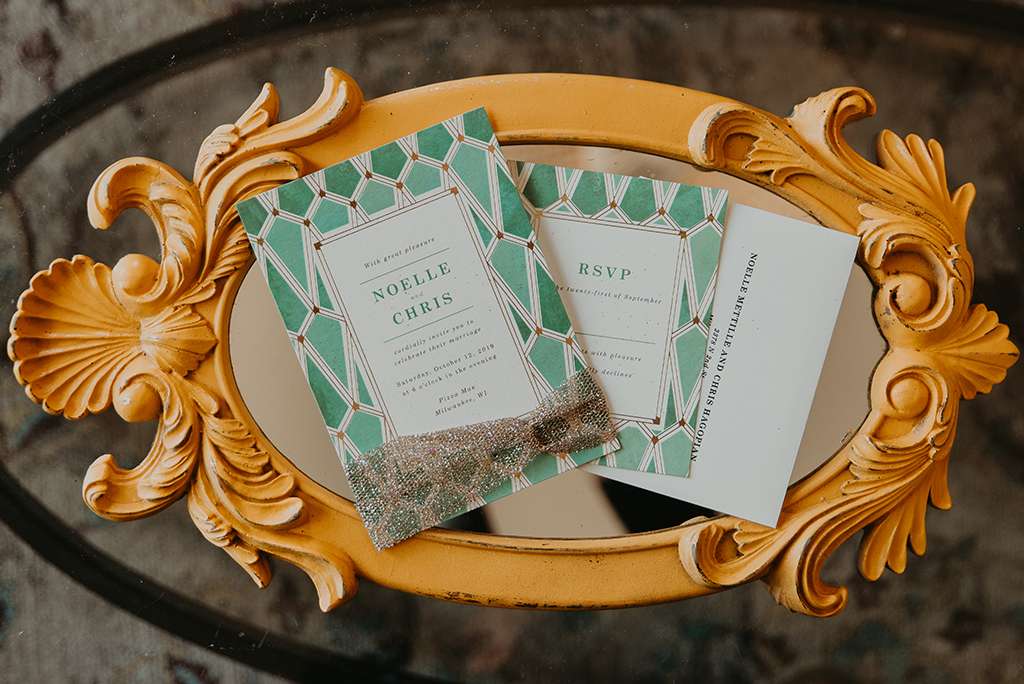 With an $8,000 budget, finding a plus-size dress that was affordable, fashion-forward and sexy was the hardest part of the couples planning. Noelle eventually settled on a Fame and Partner for David's Bridal number at the last minute. "I'm obsessed with dreamy textiles and I knew I wanted a dress where the fabric was the star of the show. I actually had a completely different dress and then this collab dropped a month before the wedding and I changed everything. The charmeuse moves like water and made me feel so glam."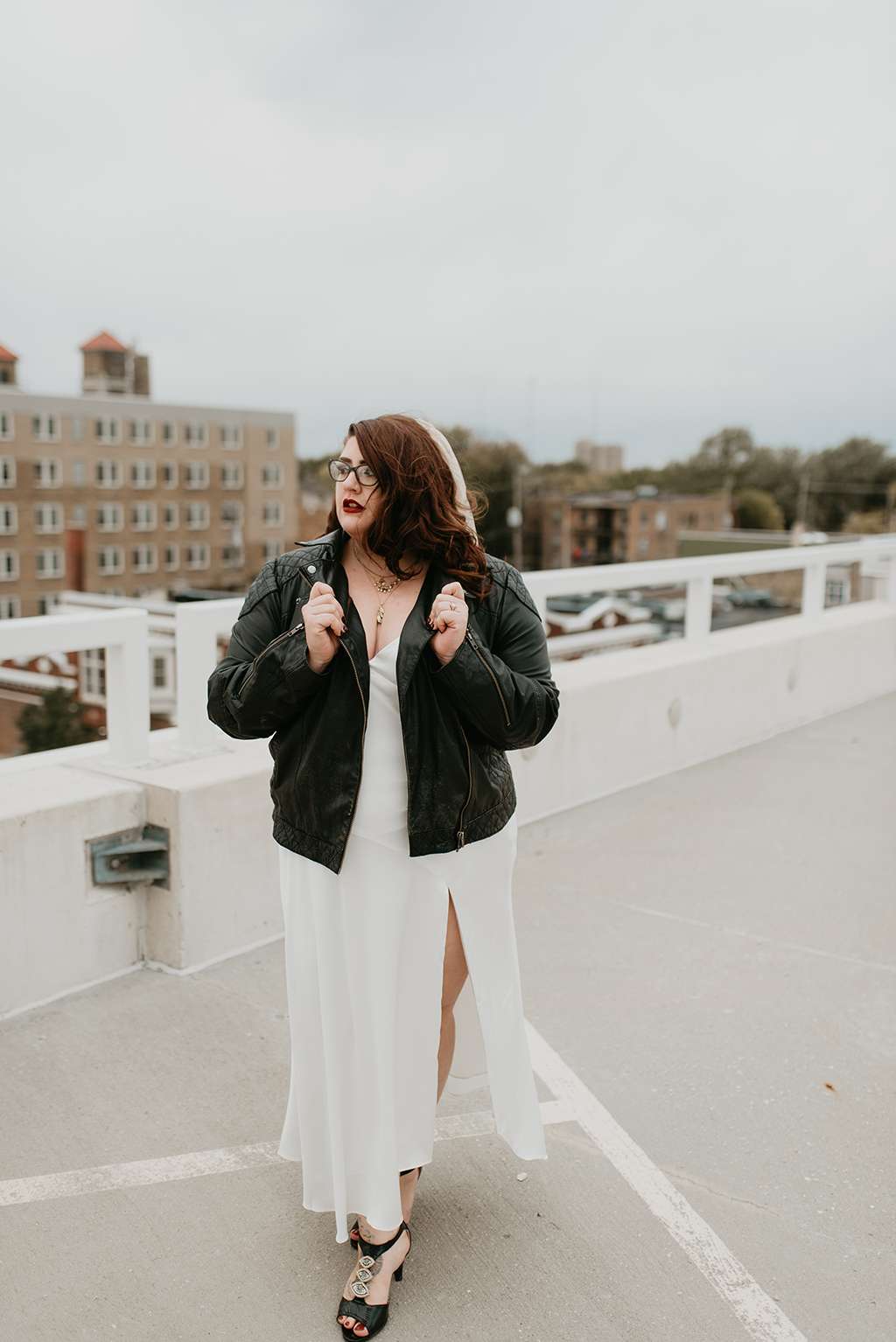 Their ceremony was in an incredibly personal location – under the bridge of the swing park that they had their first date at! "I surprised Chris by walking down the aisle to his favourite song, the glam metal ballad I'll Never Let You Go by Steelheart, and it actually brought that tough old sailor to tears.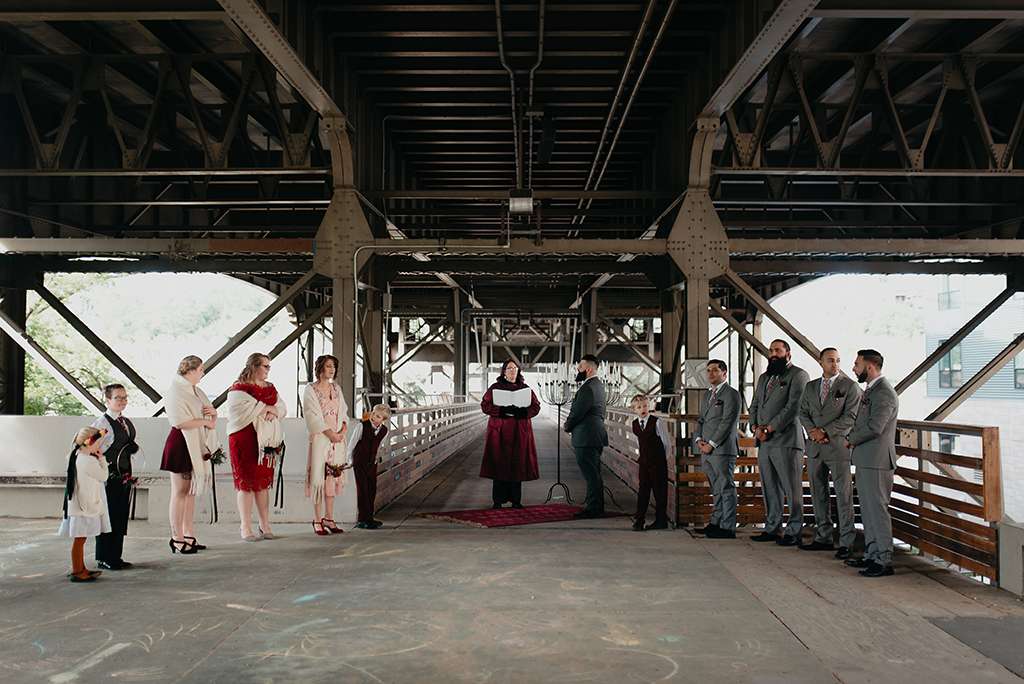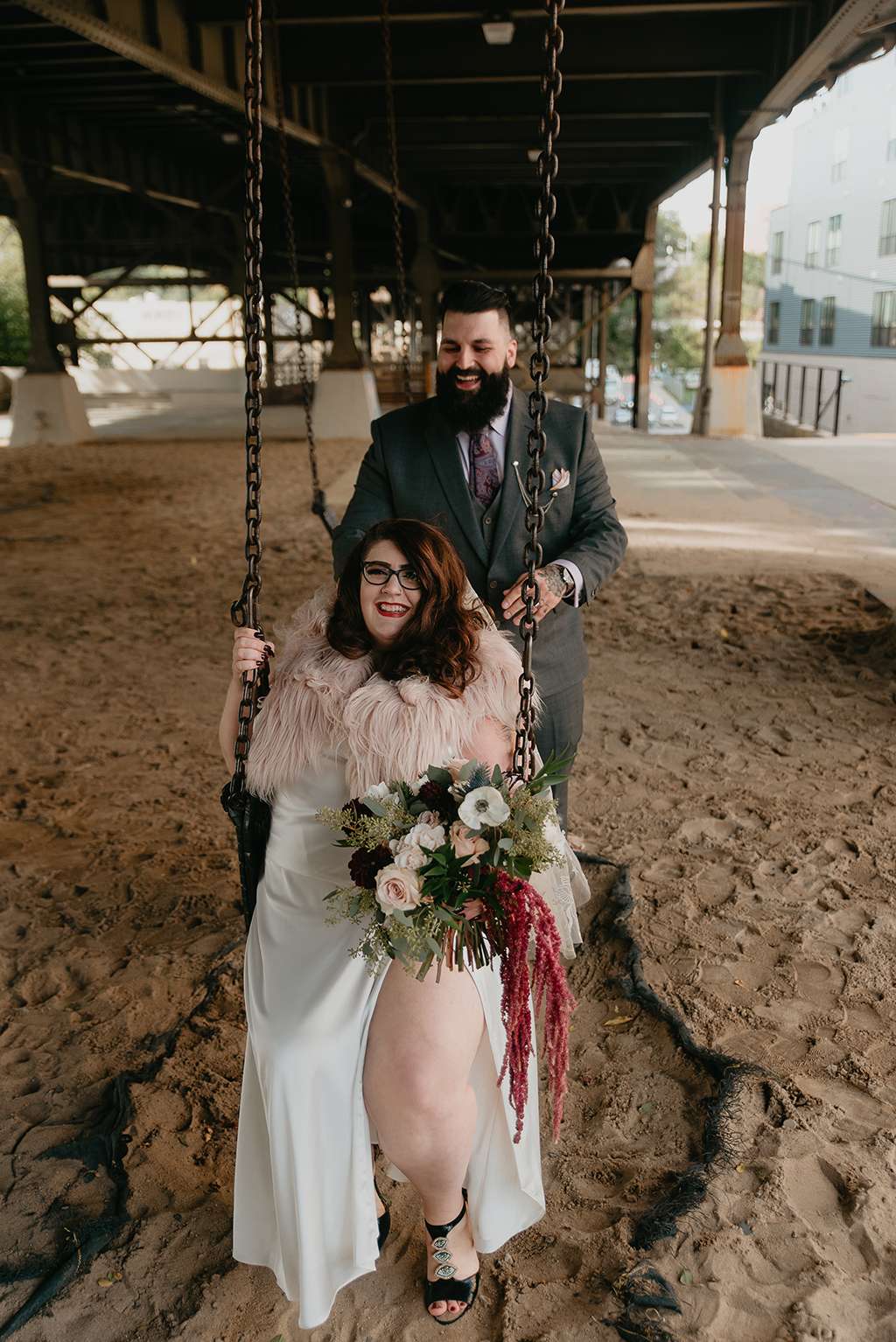 He also loved when his family surprised us with the money dance. Chris has been away from his family for years and since we live most whole country away from them and only a few could make it, he didn't think he would be able to have this very important part of his culture represented that day. We both still get choked up thinking of the love and generosity his family showed us."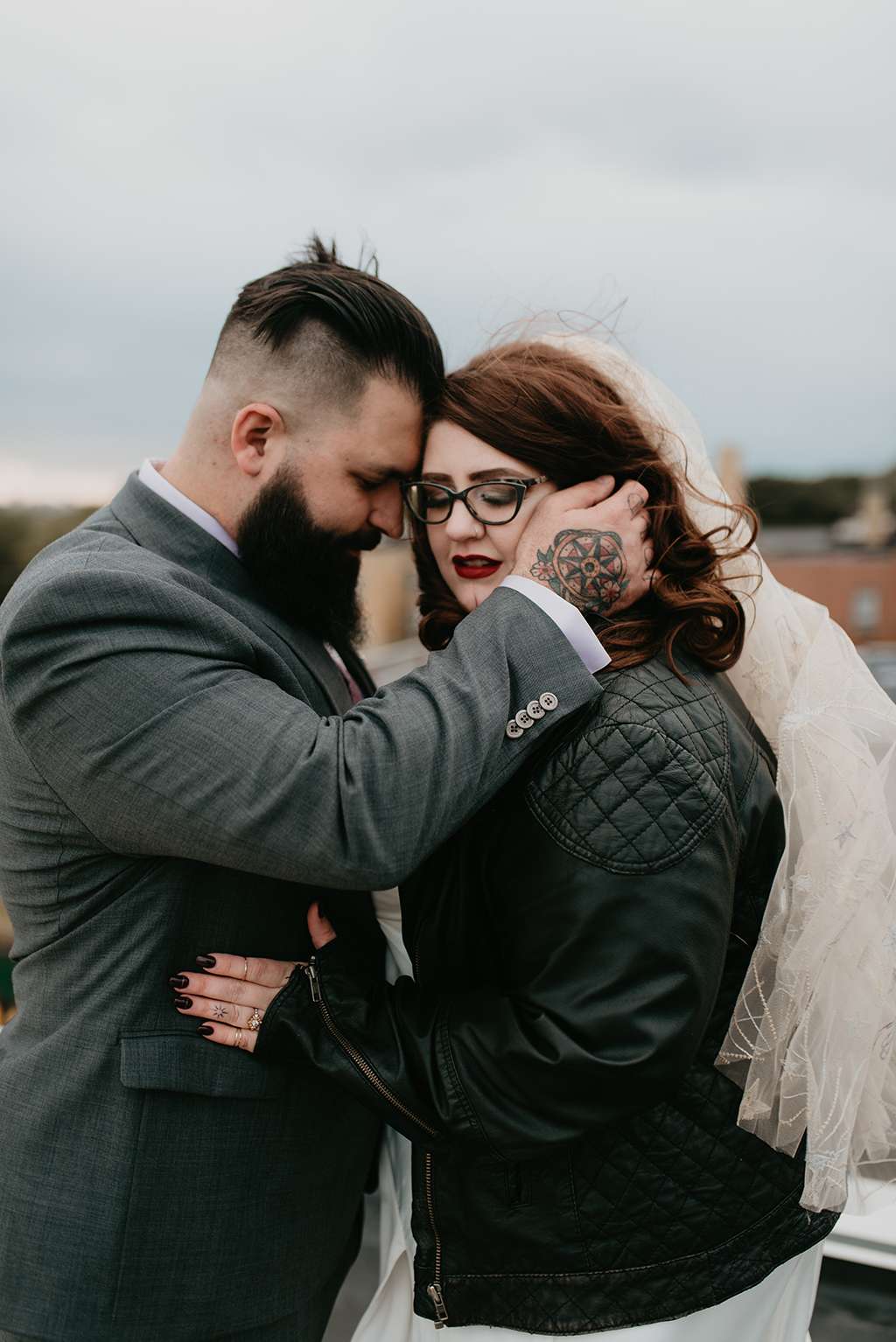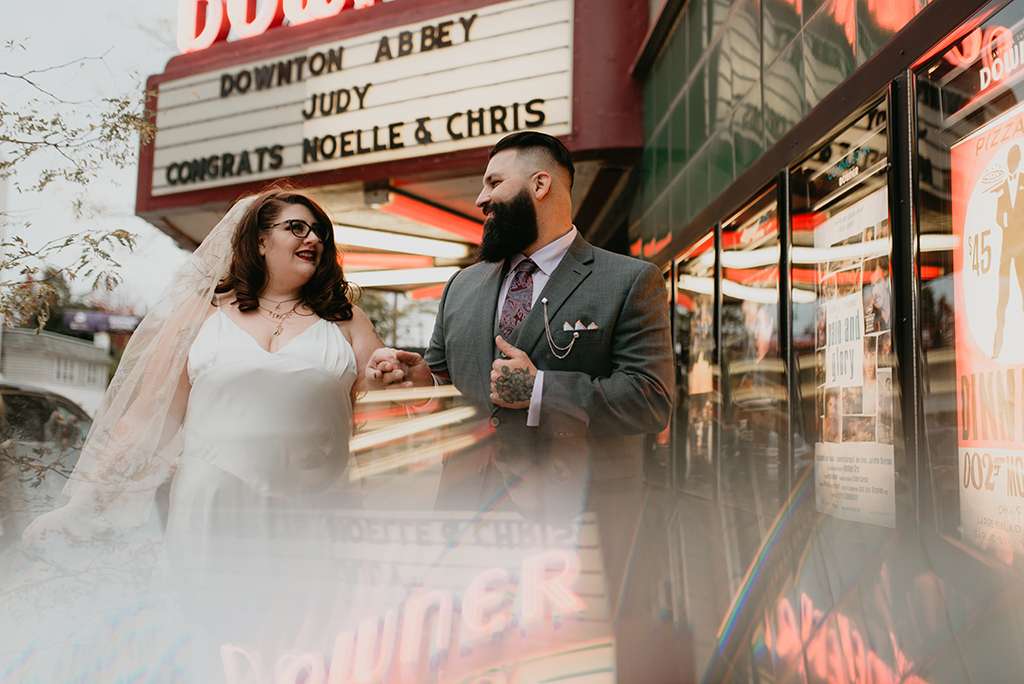 Because they had such an intimate wedding, they were able to spurge on their biggest priorities. They broke bank with big statement floral arrangements, and filled out the rest with rented decor. An open bar and plenty of food was important to the couple; "we wanted to treat every one of our guests to a swanky night of revelry. It's what we wanted to share most about ourselves as a couple."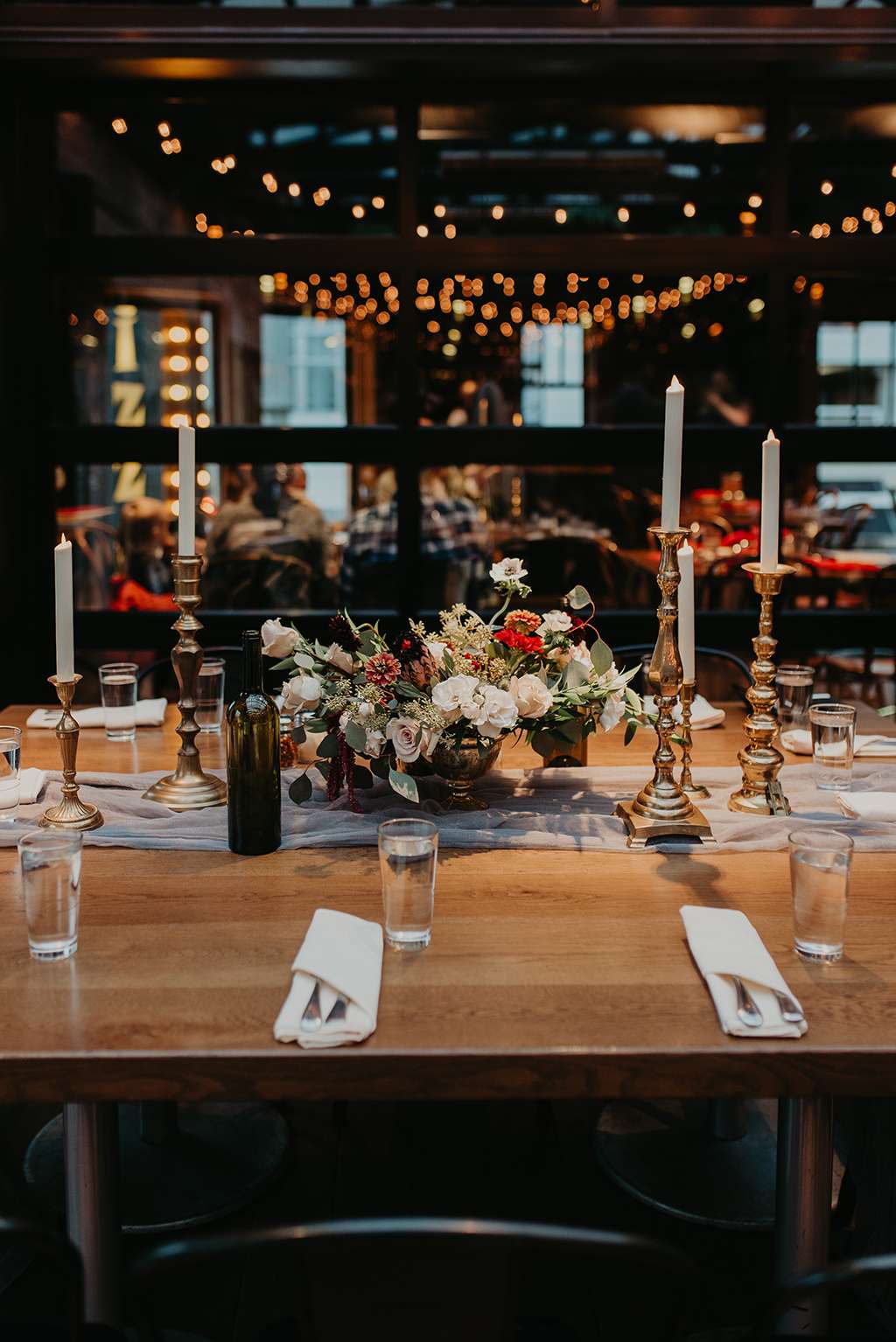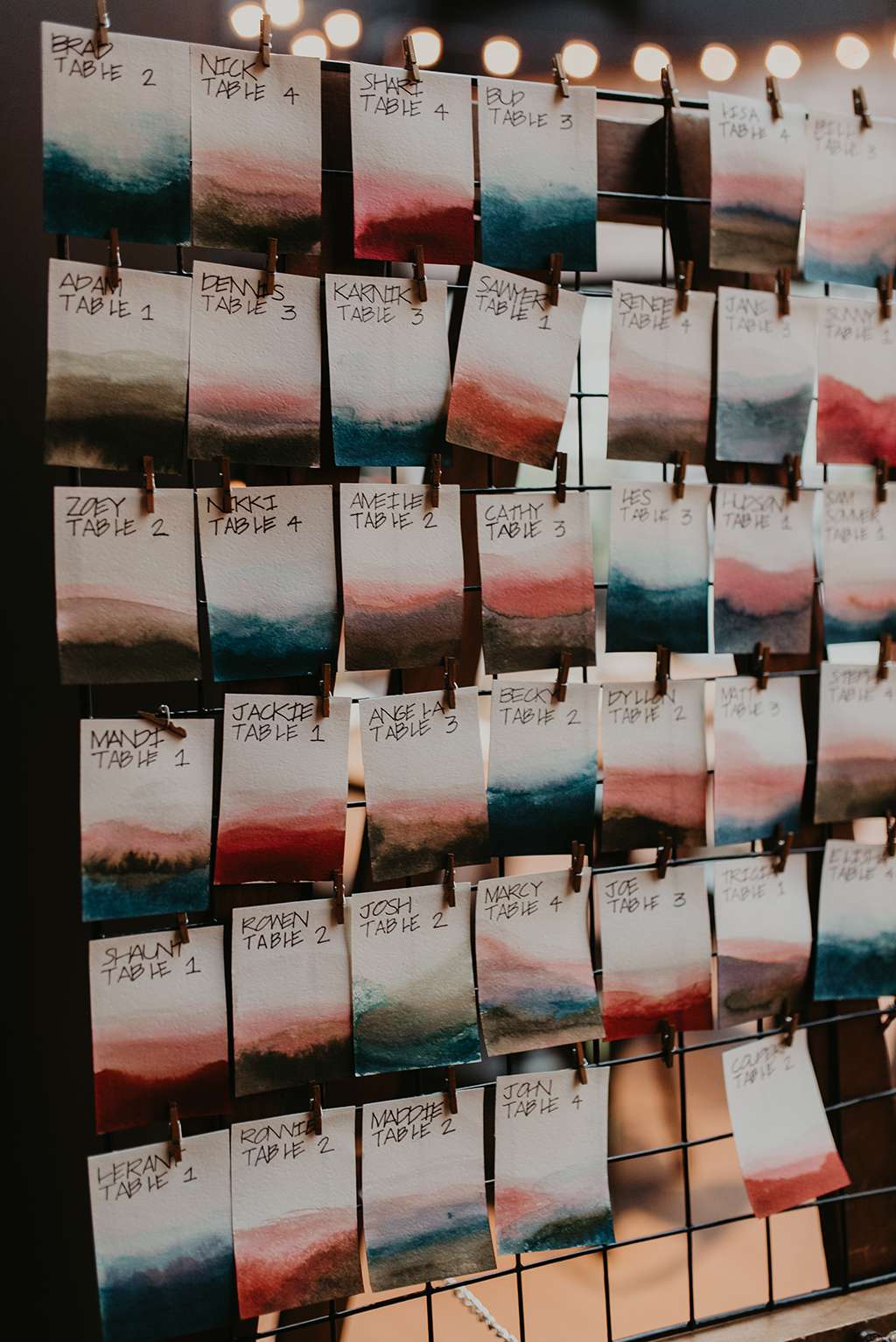 "Choosing to have a very small wedding allowed us to have the exact kind of wedding we wanted within a very small budget," concluded the bride, "but we wish that we had known that planning an intimate wedding didn't mean less planning! We had as many moving parts as a big wedding, but we got slammed with the reality of that way too late. We spent so much time thinking we had every thing under control and I wish we had taken it more seriously along the way!