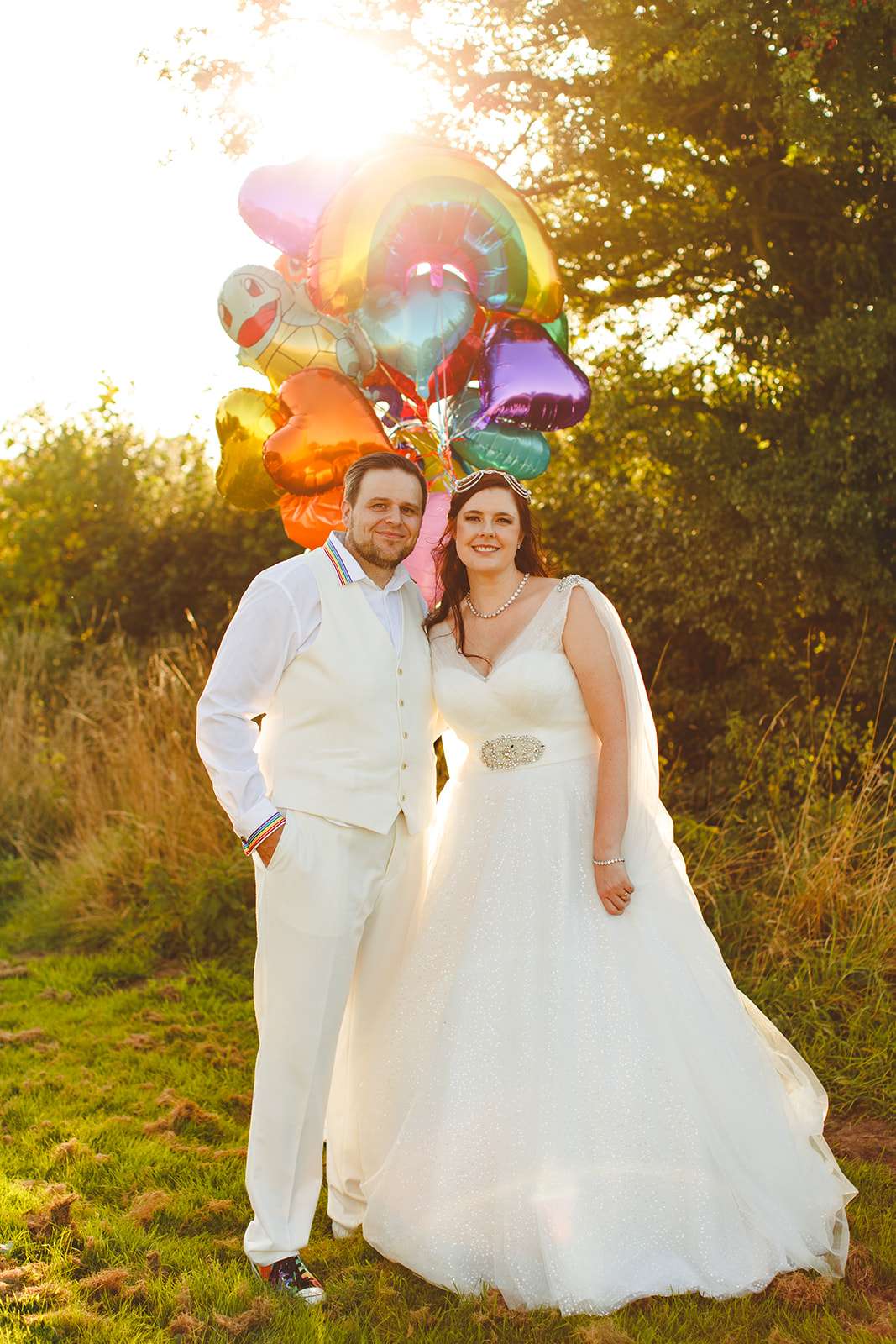 Becca and David knew that when it came to planning their wedding, they wanted something completely different. "Having the same wedding that I've been to 10 times already is my idea of a nightmare," said the bride. "We just wanted a super fun day full of high energy and all the things we love." Who could be melancholy with so much colour around them?!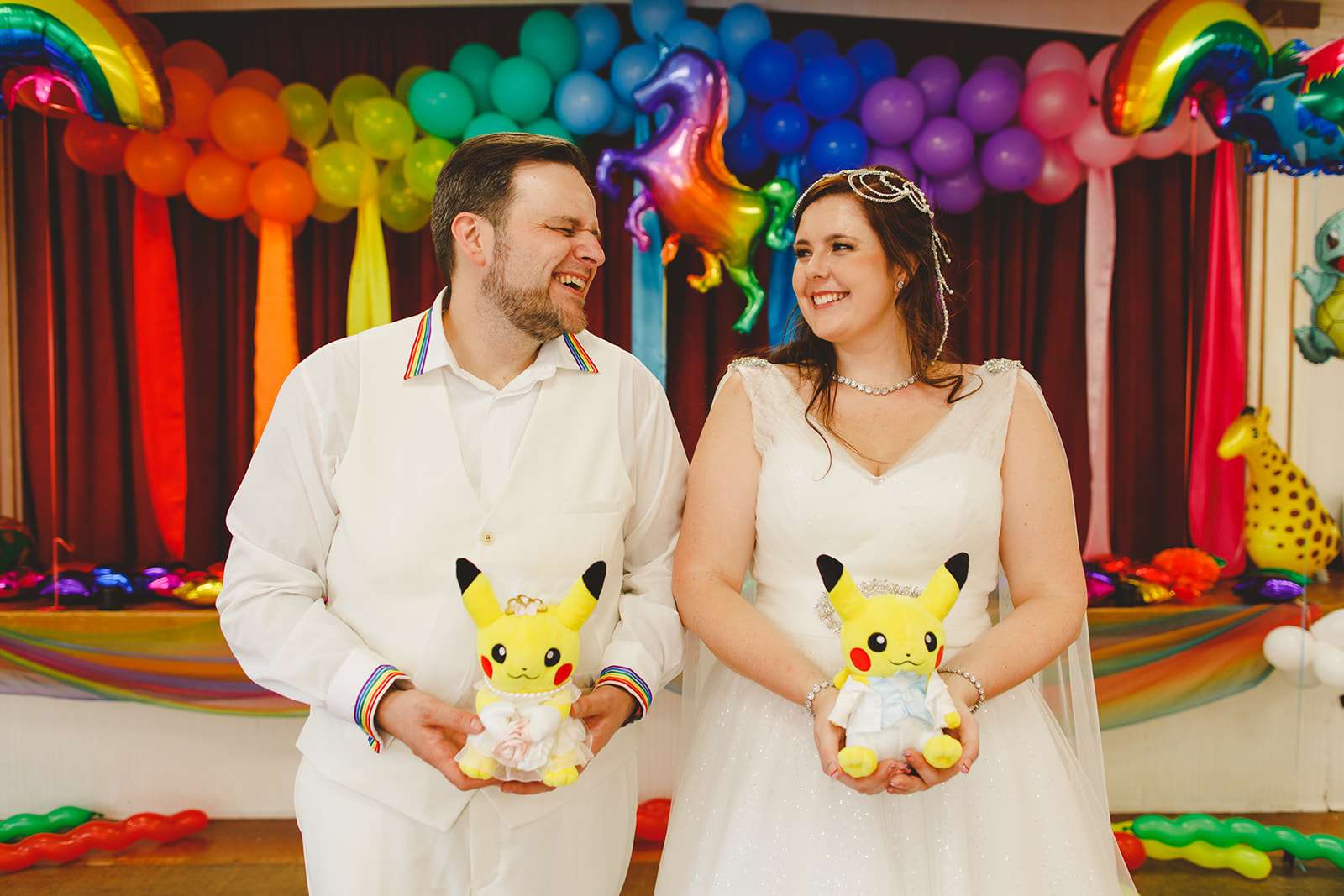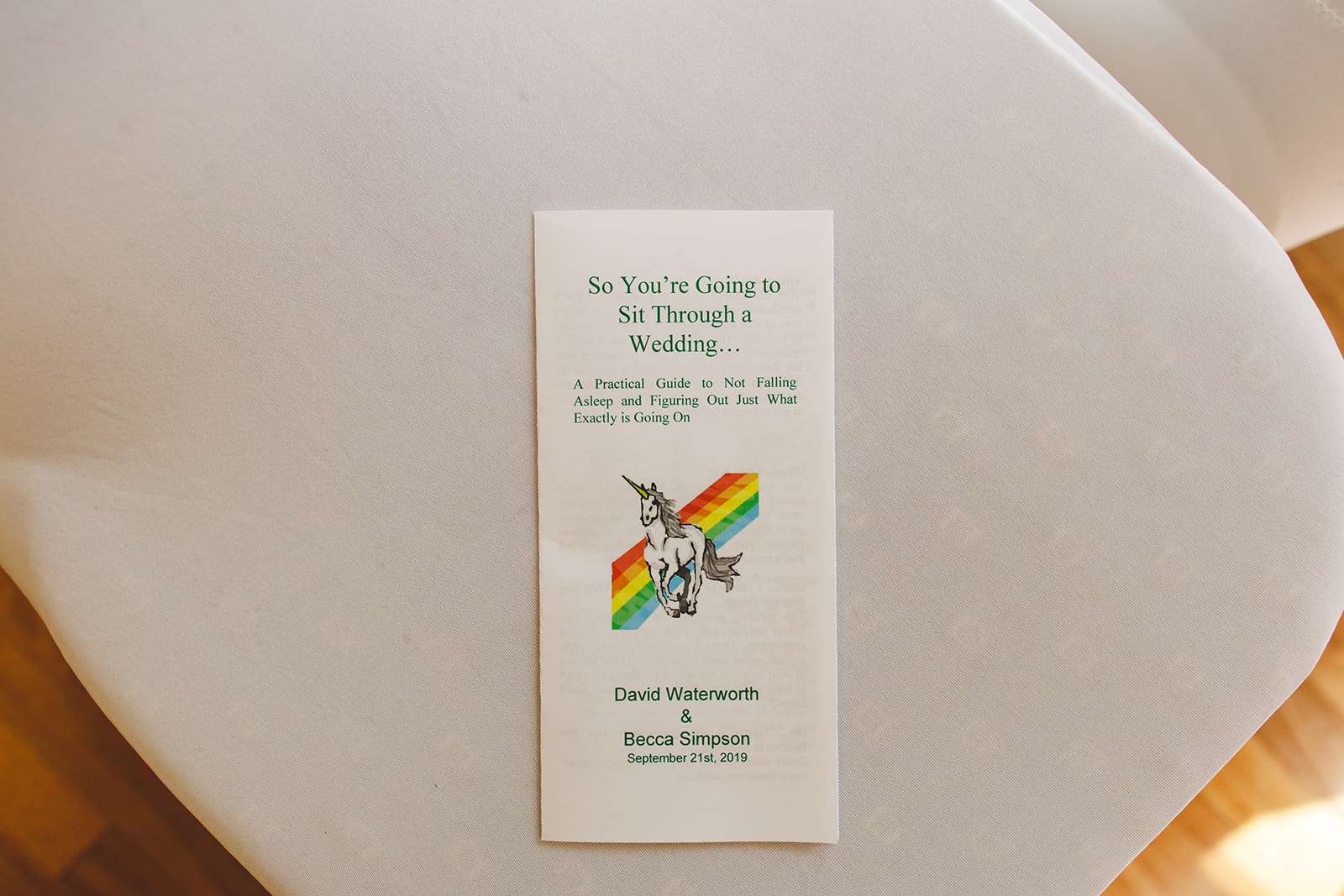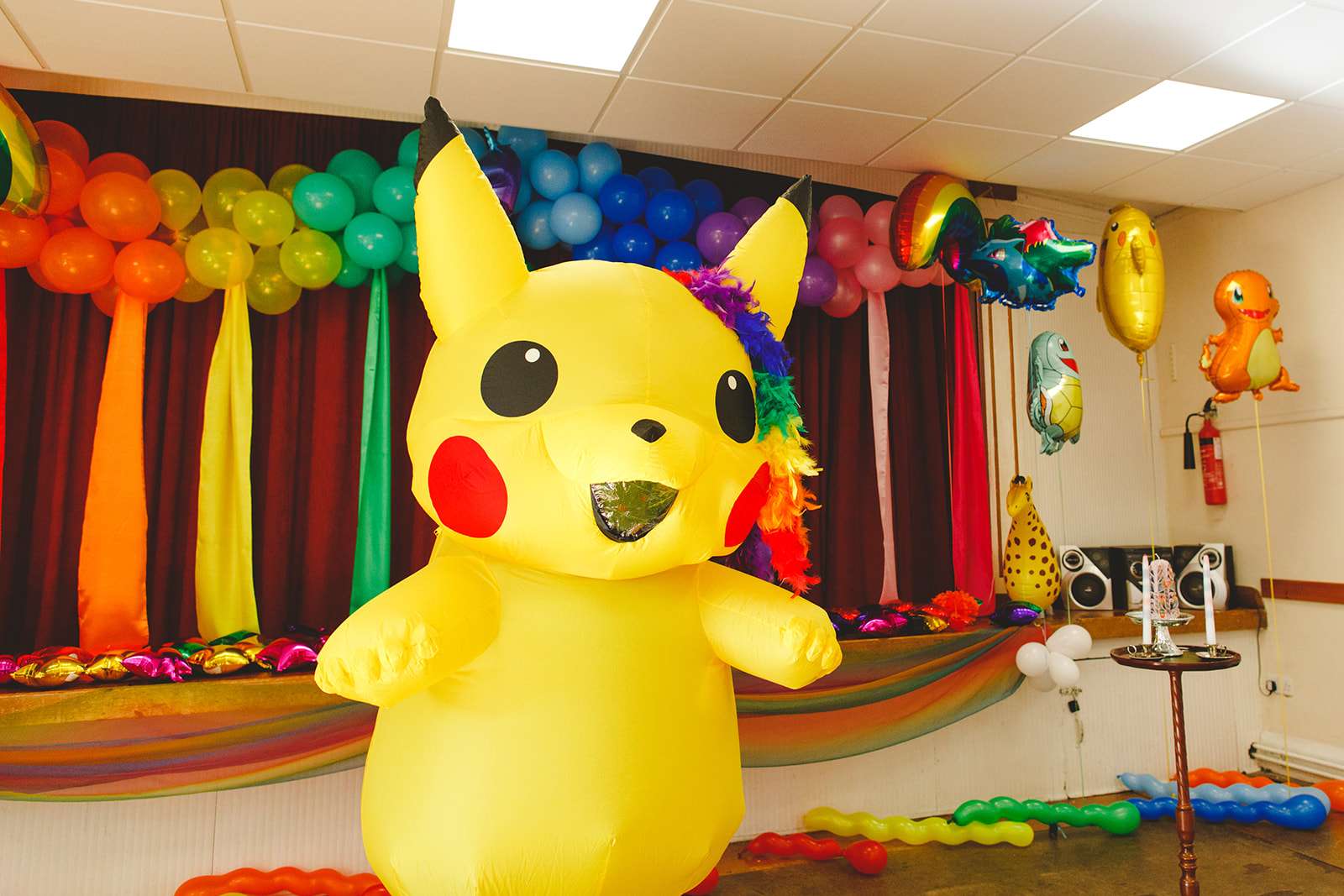 The couple were actually already married, just the two of them and best man in a Pikachu costume (of course) in a little chapel in Vegas, so their home September wedding was a chance to celebrate with all their friends and family. They had a £13,000 budget so undertook a lot of DIY to bring their dreams to life. "The hardest part was trying to find somewhere to put a bunch of teepees and power and toilets that didn't want to charge £2k for the privilege!" said Becca.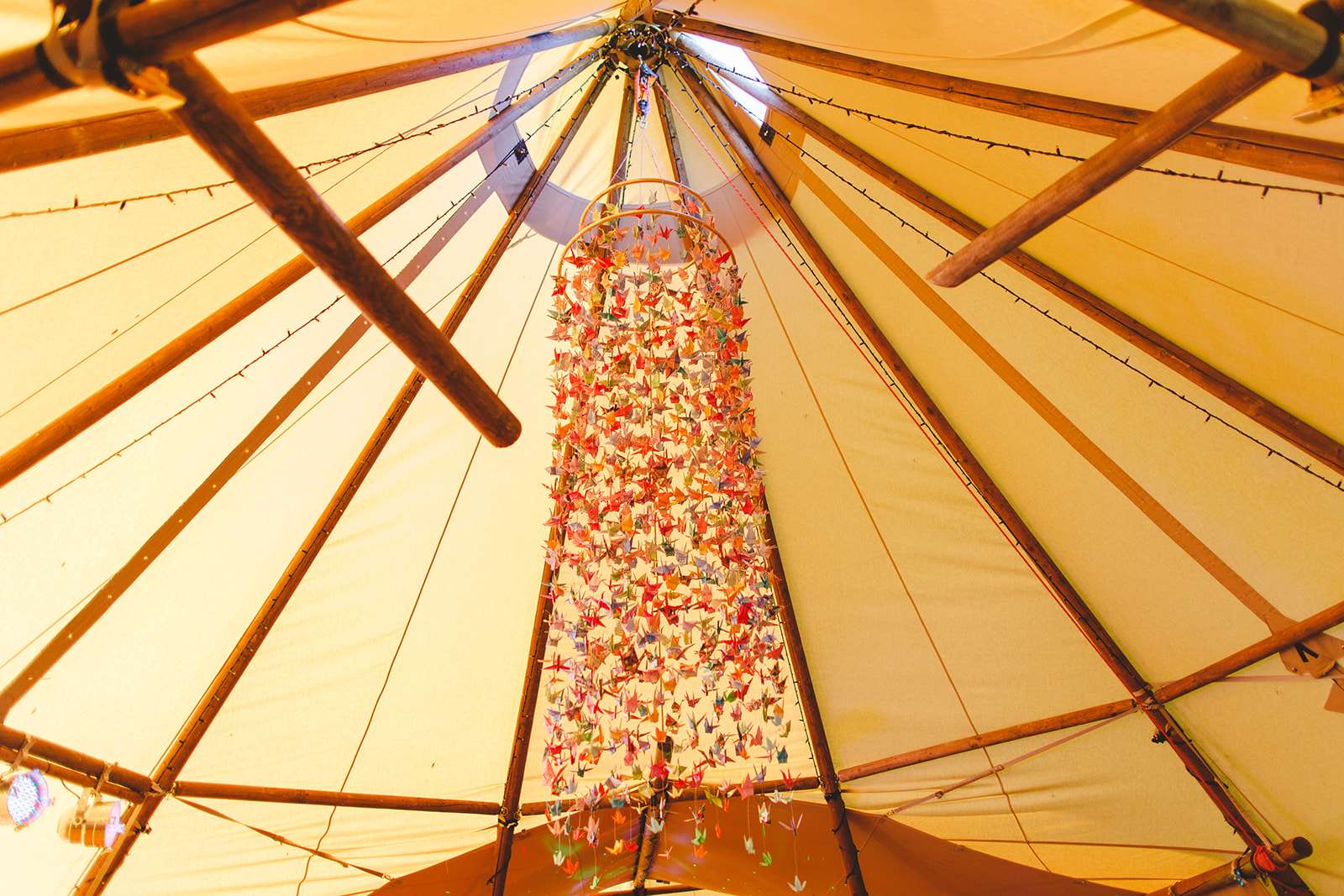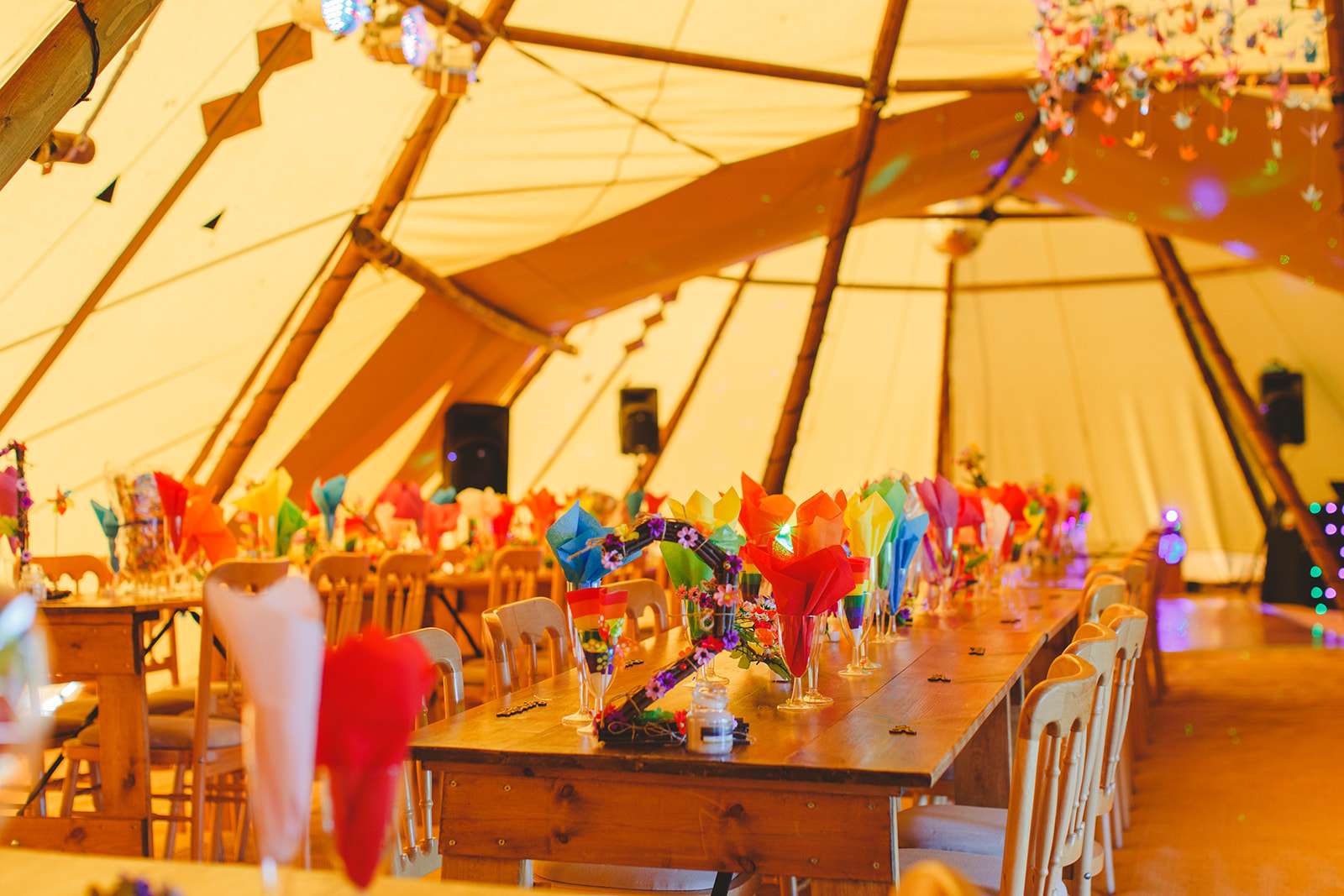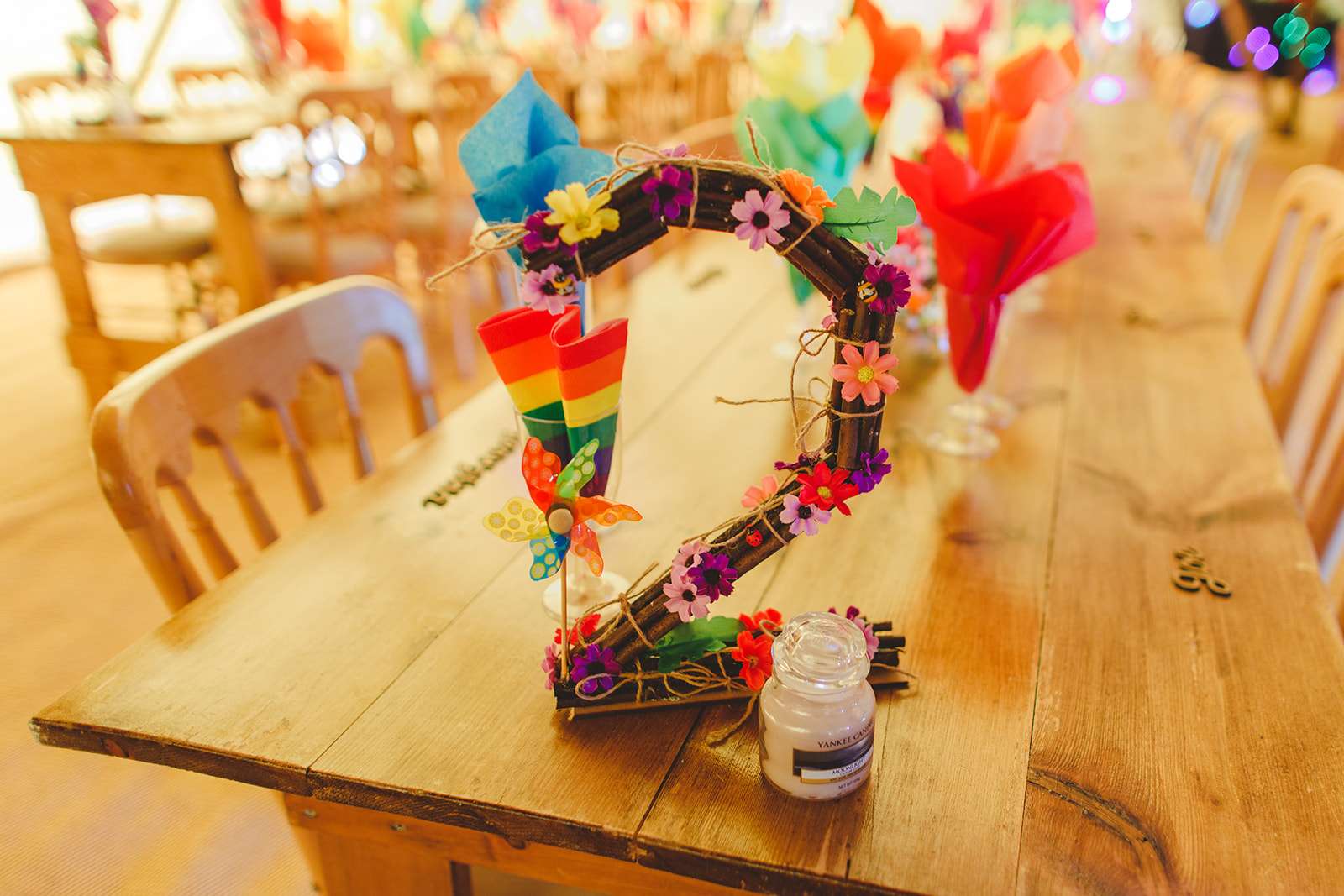 They lucked out with a local community hall that had a big field behind, which also meant they got to have a separate ceremony venue, too. They decorated with tonnes of rainbow balloons, streamers and ribbon. For their teepee reception, Becca but together the centrepieces and table numbers and made a 1000 paper cranes into a chandelier for the middle of the teepee.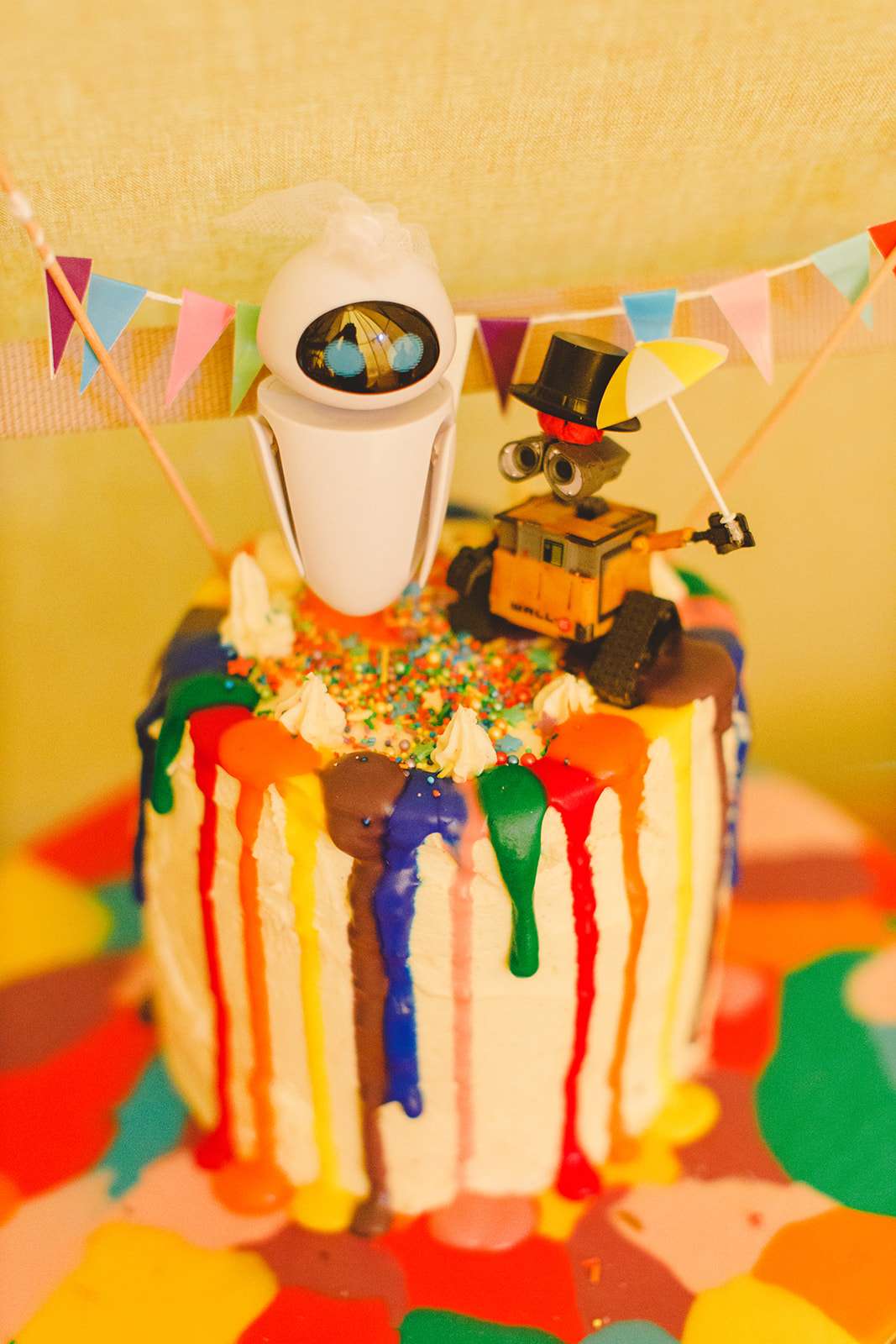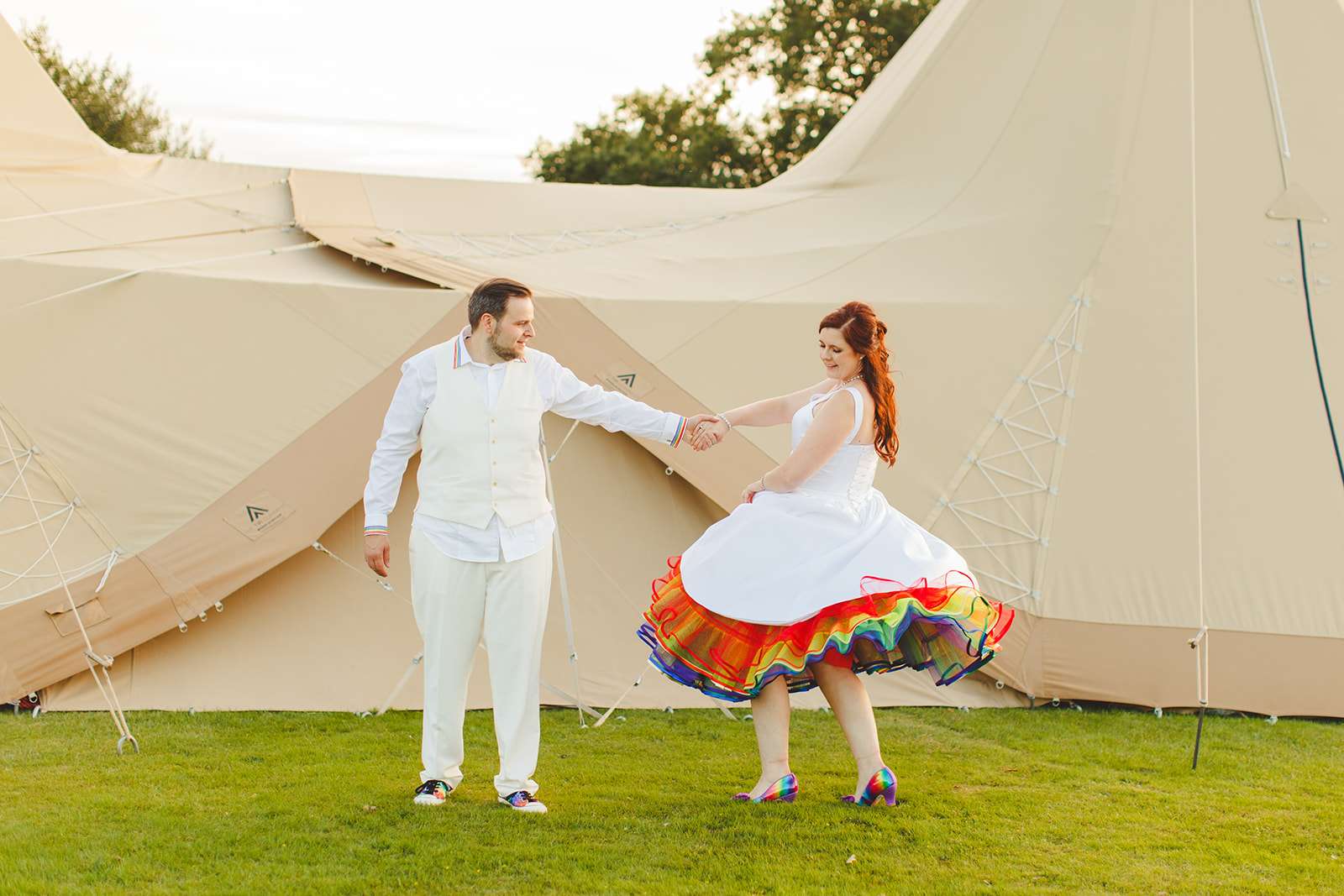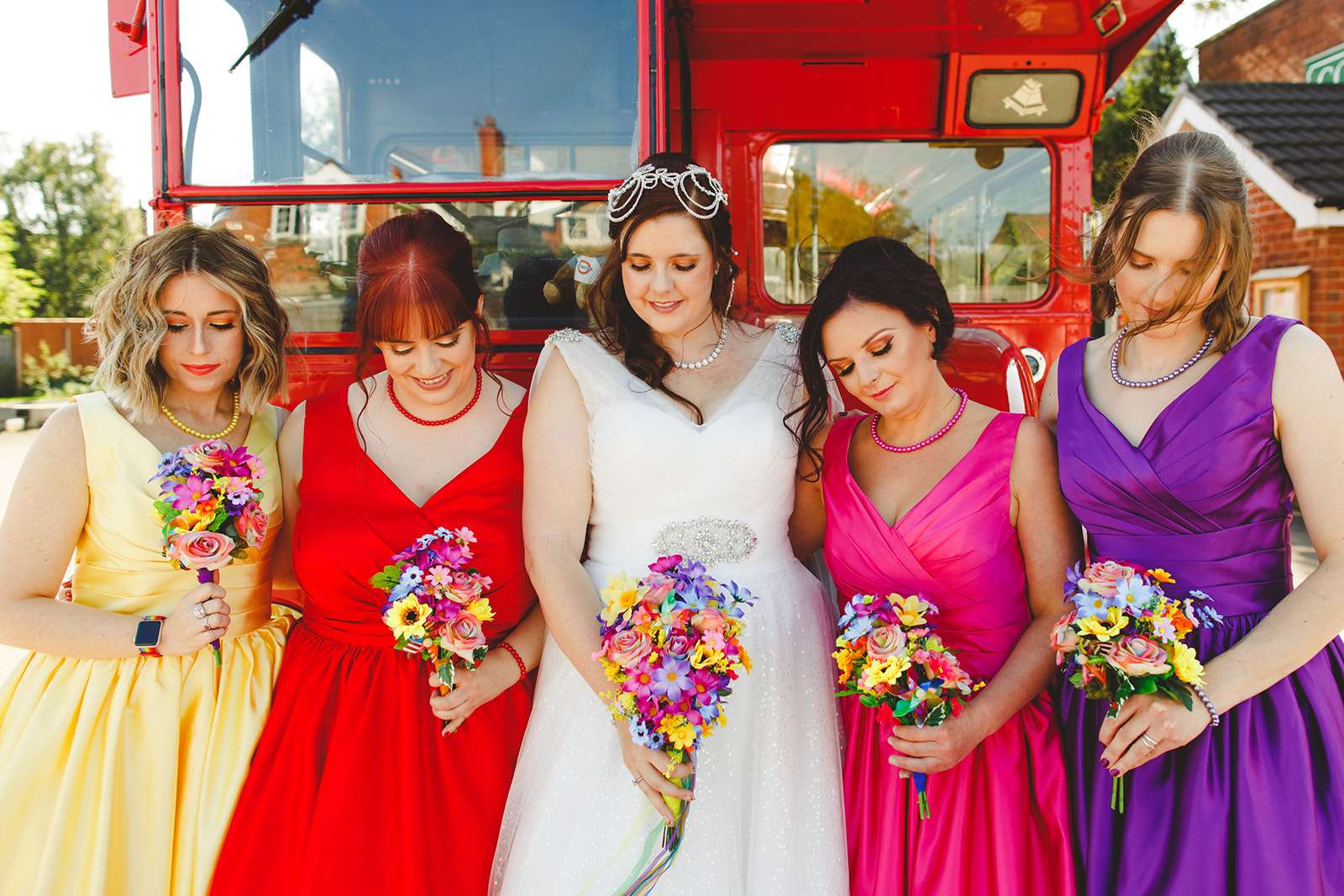 She spent just £70 on fake flowers online, arranging them herself for bouquets, buttonholes and decor pieces. They had lots of gifted friends make cakes for their cake table, topped up with others from Costco and M&S. Becca had two outfits, both coming in at £650 – her ceremony dress was from a bridal factory store and she wore a custom gown for the evening by Honeypie Boutique. "I'm so glad I had a change of clothes; I got pooped on by a bird and had to change early on!"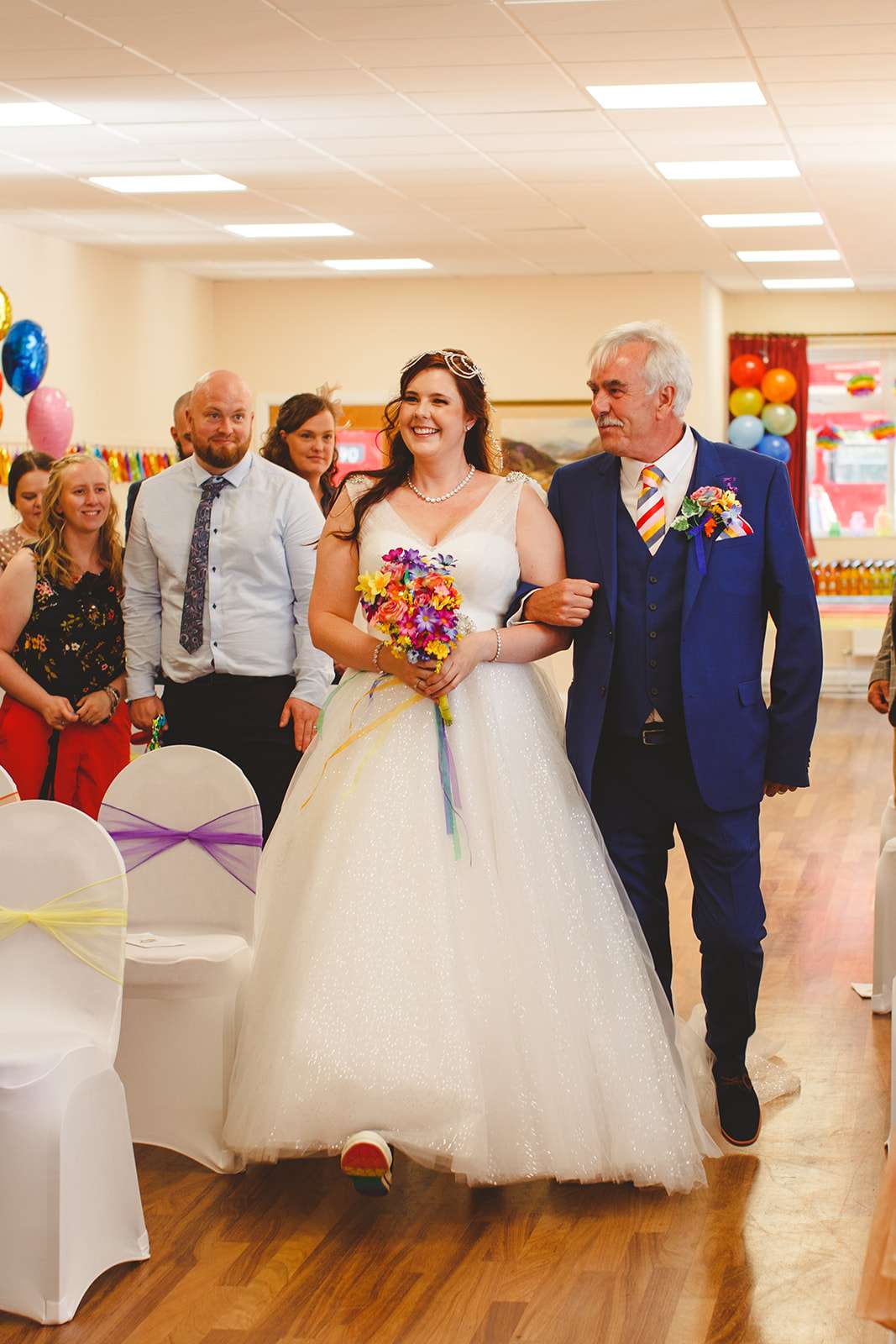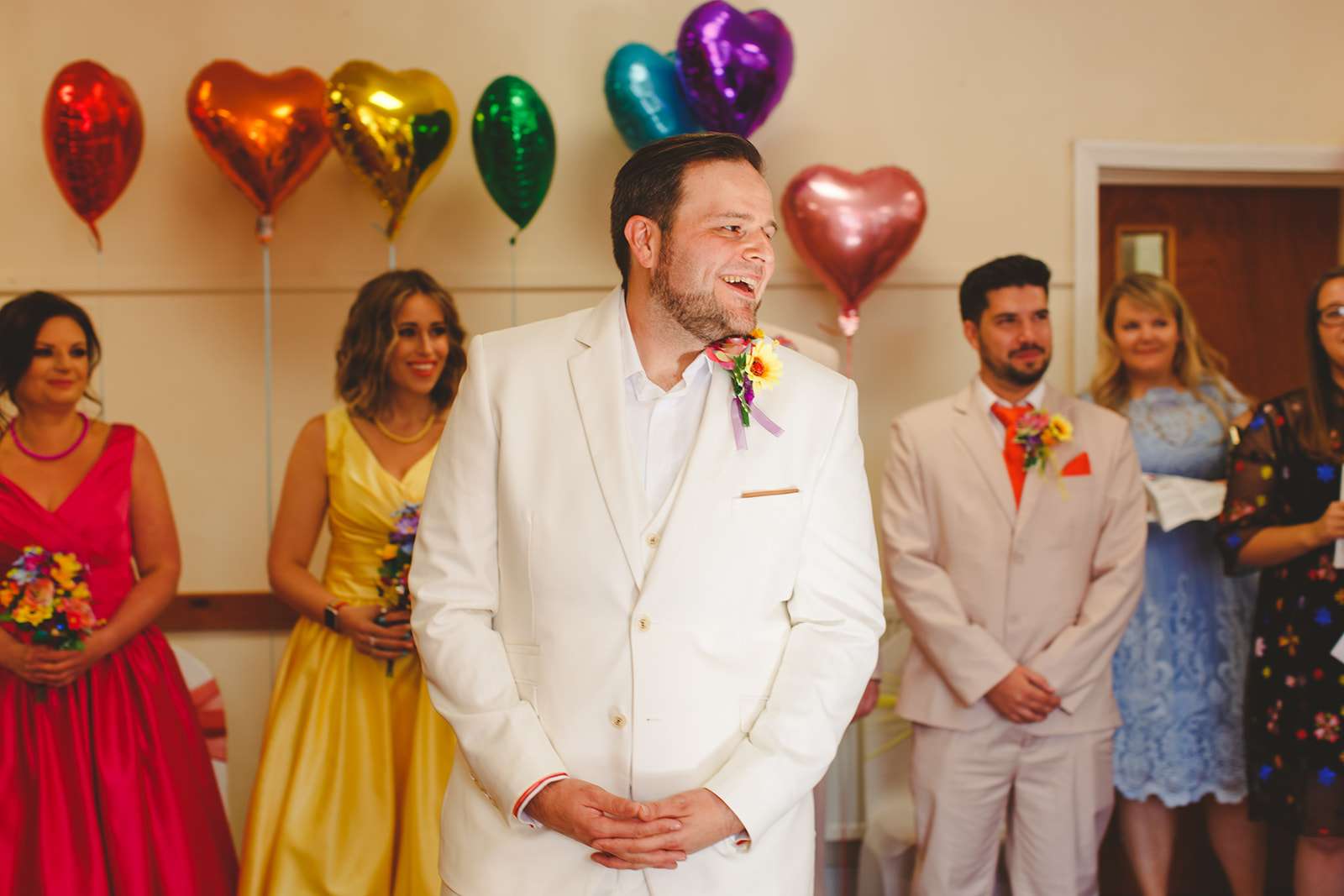 They replicated the ceremony that they'd had in Vegas – with more Pikachu, of course! This meant that their family and friends got the opportunity to witness their legal ceremony for themselves. They kept things simple, playing music via their phone and bluetooth speakers. They focused all their entertainment on the reception, providing guests with both live band and DJ, plenty of ammo for a nerf gun war and a huge Dominos order to keep everyone well fed. "Quite a few people couldn't handle the 'bring your own booze' element and didn't make it to the end!"