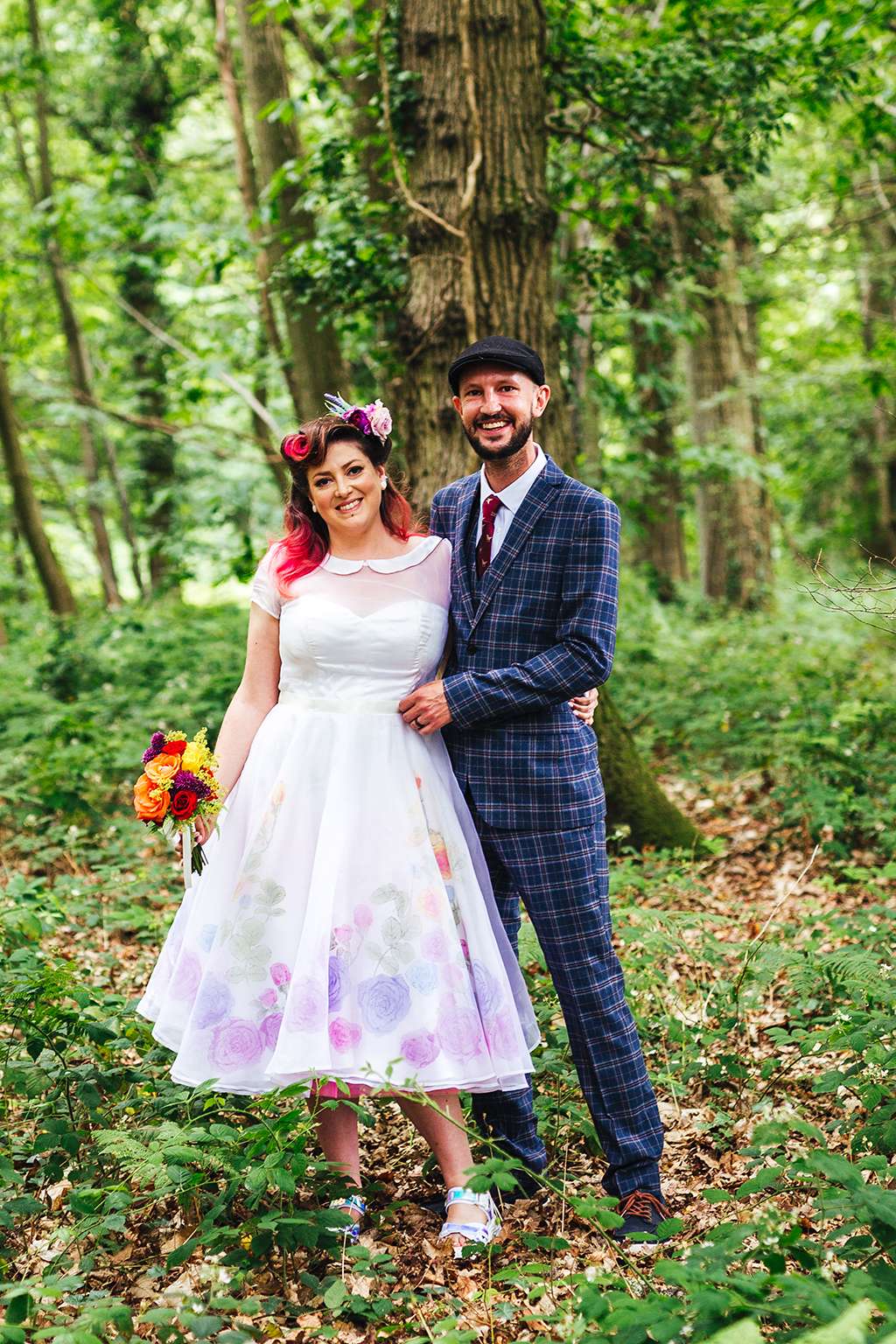 Matt and Jo turned their July wedding into a full day-long festival, that they just happened to also get married at! "We basically wanted to put on a festival for all our friends and family to enjoy," said Jo, "and to make it as easy as possible for people to attend and have a nice time. We especially wanted to tap into the idea that with festivals, there are always multiple things going on at once; we weren't very keen on having all eyes on us all day so we wanted there to be lots to do to counteract the overwhelm!"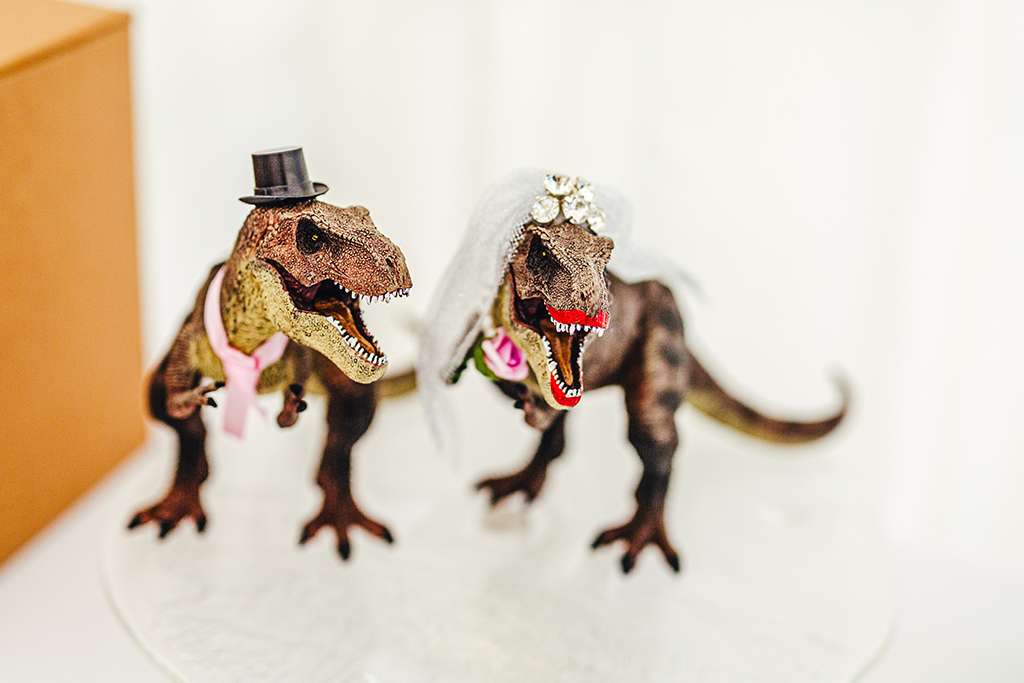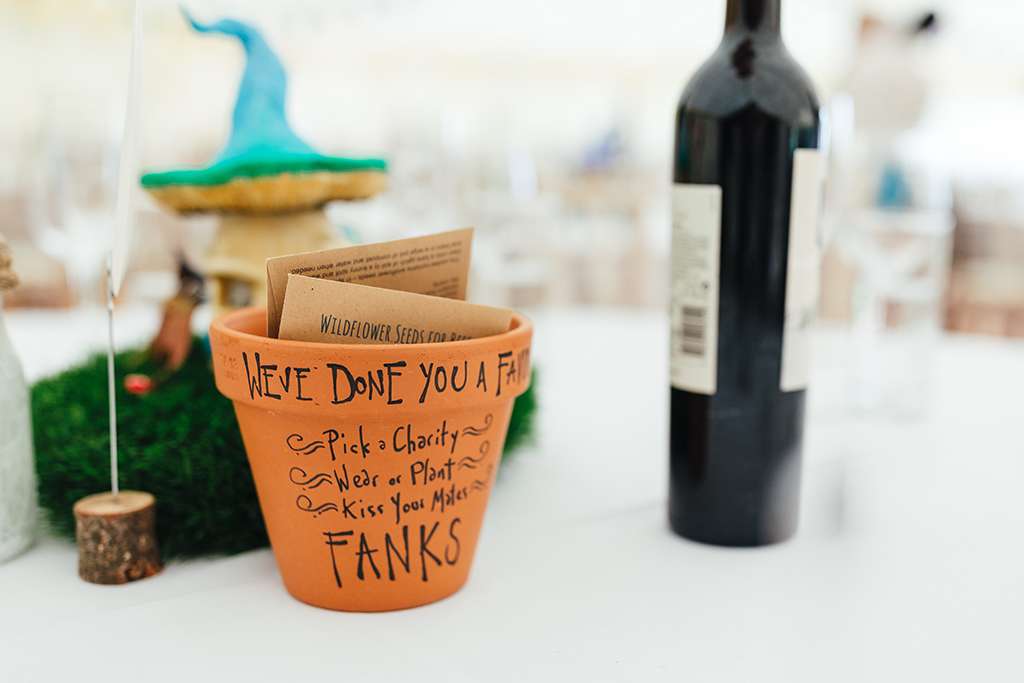 To bring this to life they had multiple zones: The Barth, a BYOB bar complete with ice-filled bath tubs to store their drink and sofas and board games for people to enjoy, a Silly Clobber tent for their guests to get in the festival spirit, a Kidzone and Baby Chill area (filled with toys, colouring mats and space hoppers), a Woodland chill-out area with fire-pits and fairy lights, as well as their ceremony and main marquee areas. No festival would be complete without a live music lineup, too; they had a Ceilidh band to go with their 'pirate hour' (as you do), a ska band, a DJ and a silent disco.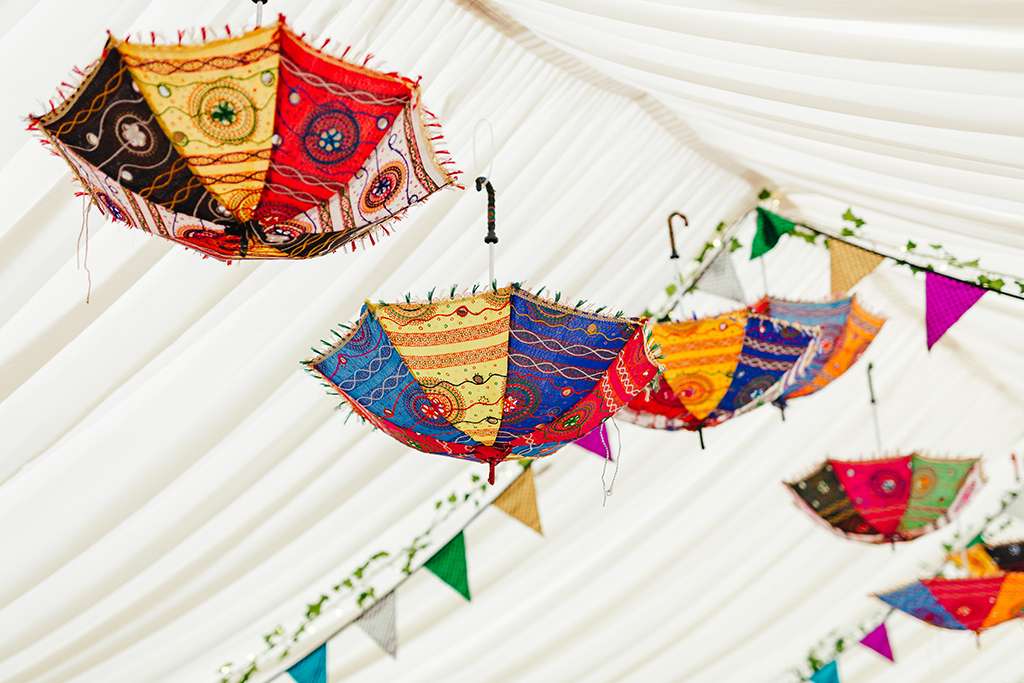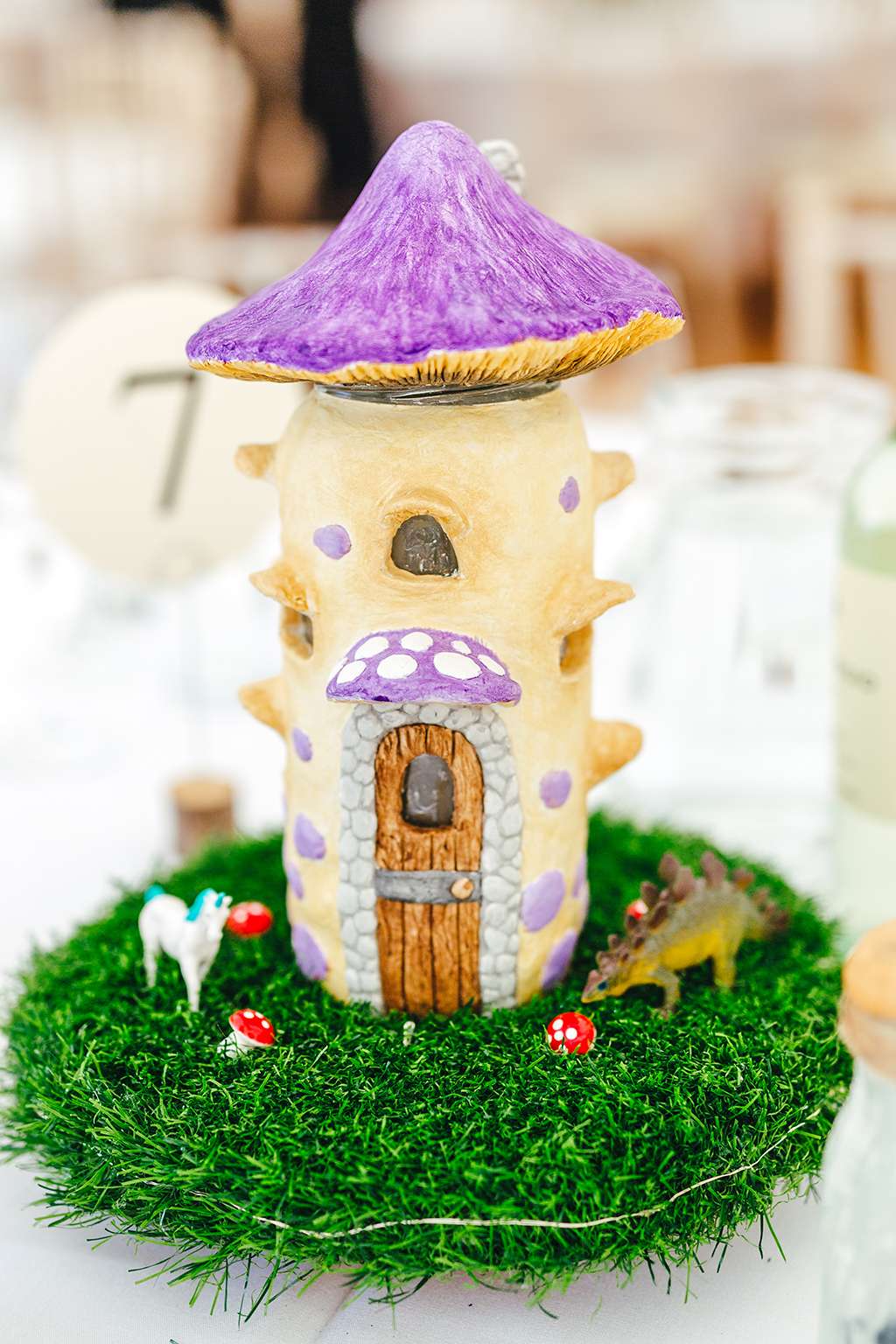 With a £22,000 budget and 120 guests to feed, they employed a lot of DIY skills and a beg, borrow or steal attitude to prop hire! Jo handmade 100 metres of bunting (which took months) and made the centrepieces out of clay toadstool houses on light-up logs. The seating plan was on an A1 canvas that we pasted some vintage wallpaper on and Matt very delicately wrote out everyones names and framed them so it looked like a piece of wall.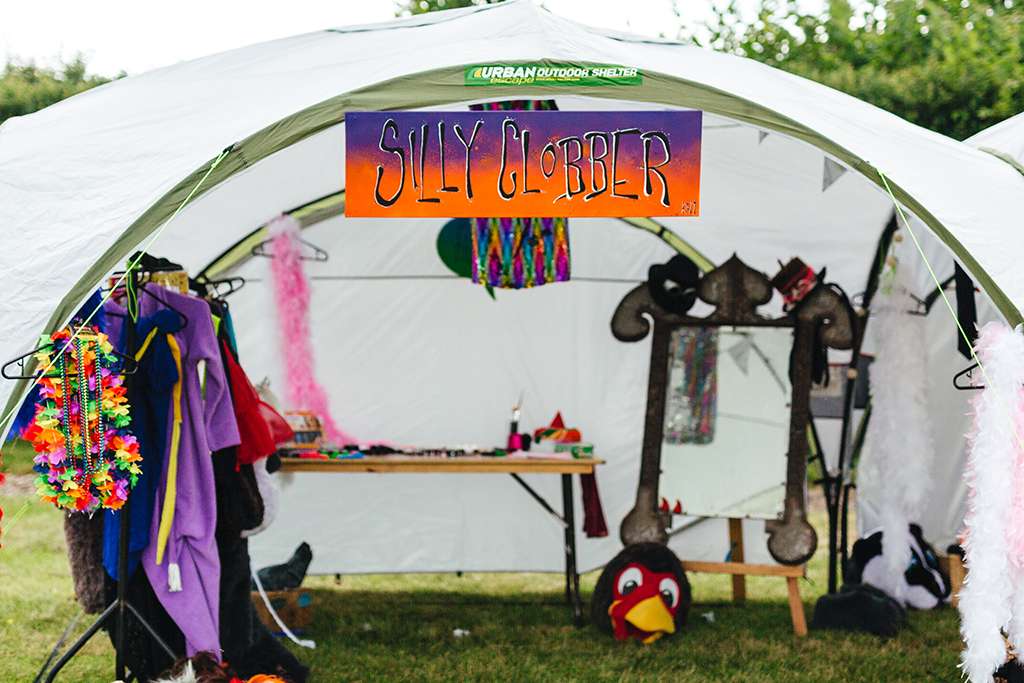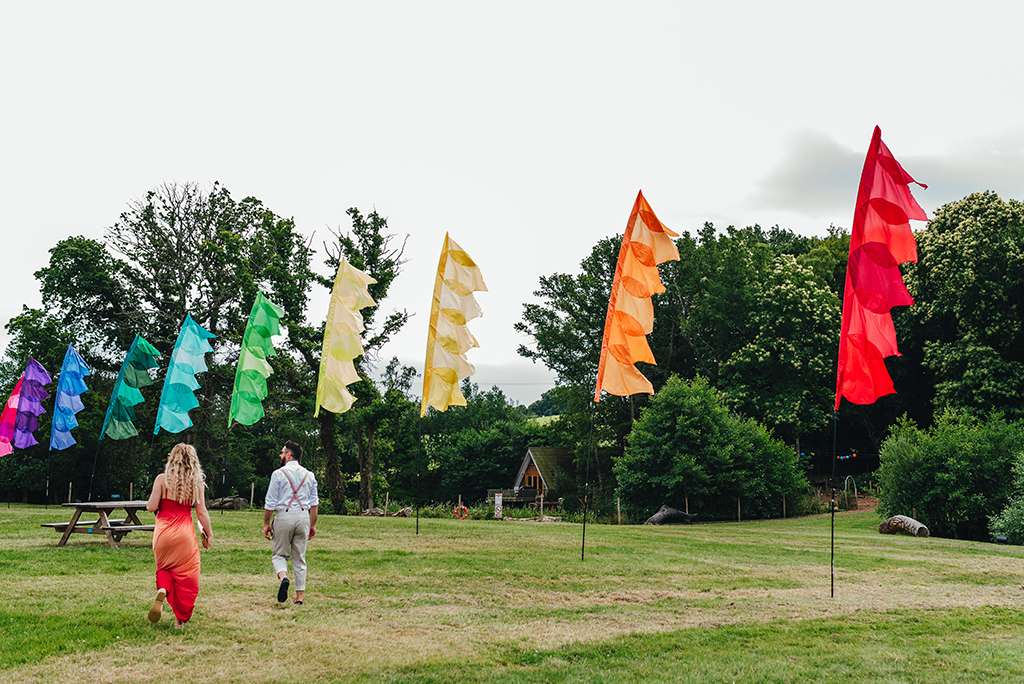 So many of their friends got involved with helping out; a bunch donated booze to the bar, another works in a charity shop and held back all the fancy dress items that came in. Loads of people made cakes, Jo's mum made her dress and they swapped wedding cake for a cheese cake, as by the time that comes out most people are drunk and want something savoury! "We had a crew of about 20 of our friends come a day or two early to help us set up, and when we got up on the Sunday morning everything had been cleared up and done," said Jo. "A family friend got up early to cook and serve people breakfast. We didn't ask anyone to do anything, people just wanted to. It was lovely. A real community spirit."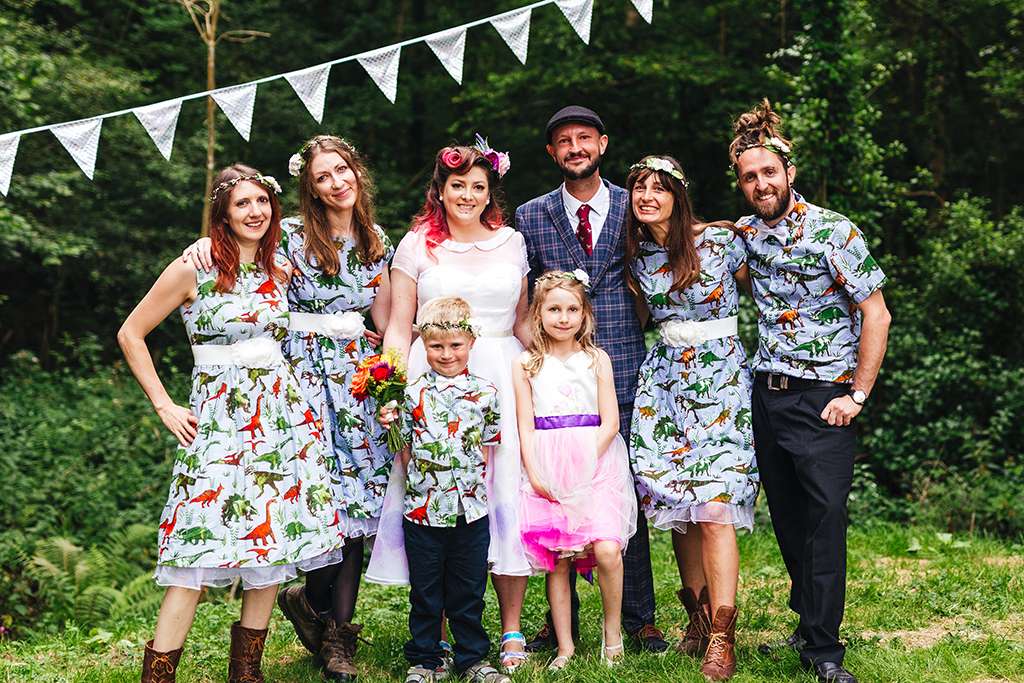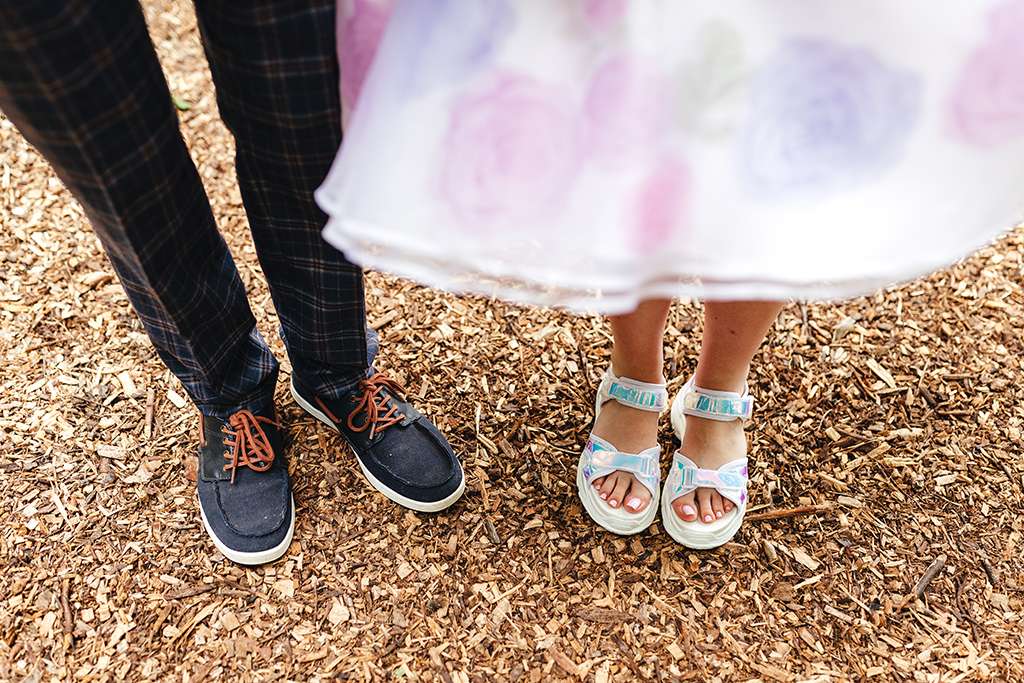 Their ceremony was held in the woodland alcove at the bottom of the field. Jo and Matt's siblings conducted the ceremony, as they'd done the legal bit in a quickie register office ceremony earlier in the week. They had their mums do readings and Jo's nephew and Matt's daughter performed a Hawaiian sand ritual. "It was really lovely and all the pictures capture the smiling faces which is so nice to see. We then conga lined out of the ceremony area into the field followed by our guests."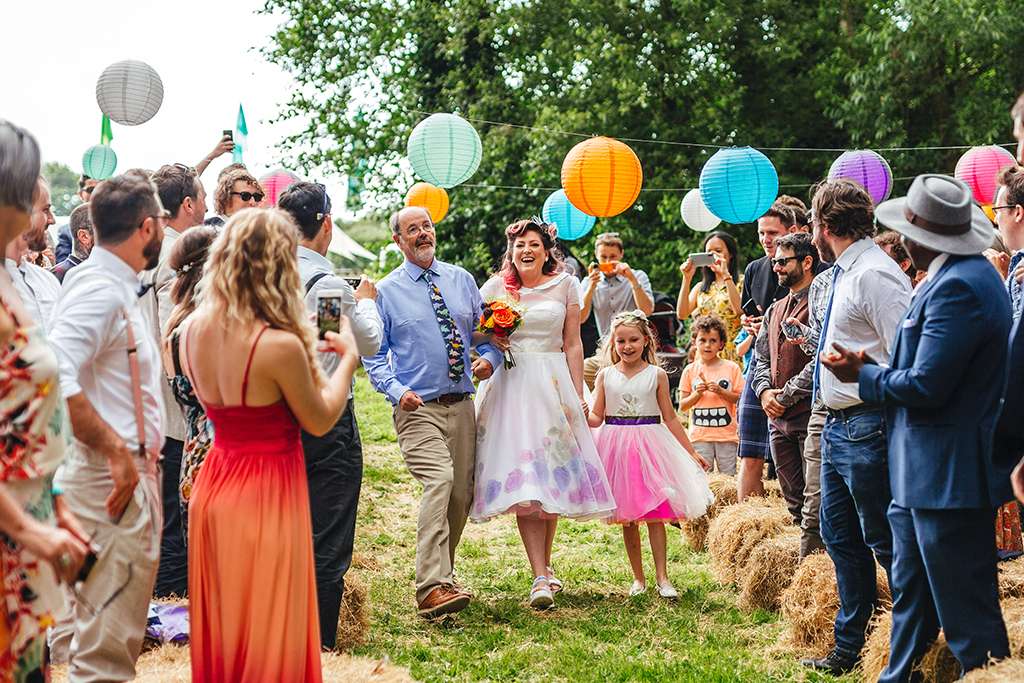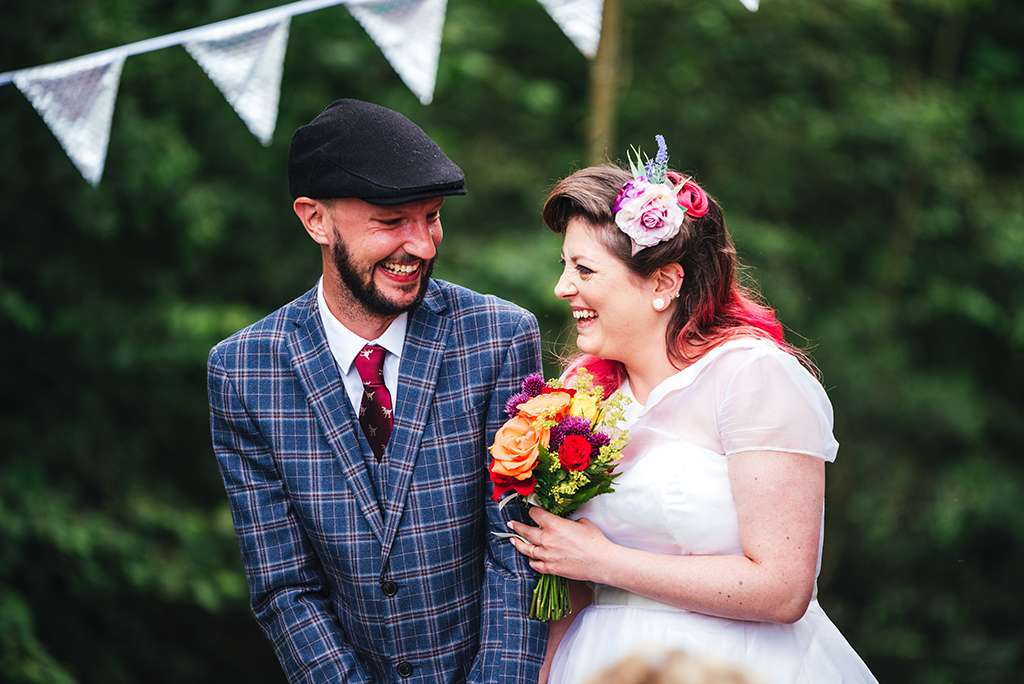 "You can plan and plan and think you know exactly how your wedding day will be," advised Jo, "but you have no idea how things will turn out on the day. It'll likely blow your expectations out of the park. Don't stress if things don't go according to plan. Things will run over. Little bits and bobs might go wrong. Delegate in the event of that happening. It won't matter on the day, it'll get sorted. Just sit back and enjoy it. I loved planning stuff at the start of our wedding…. now I hate it!"