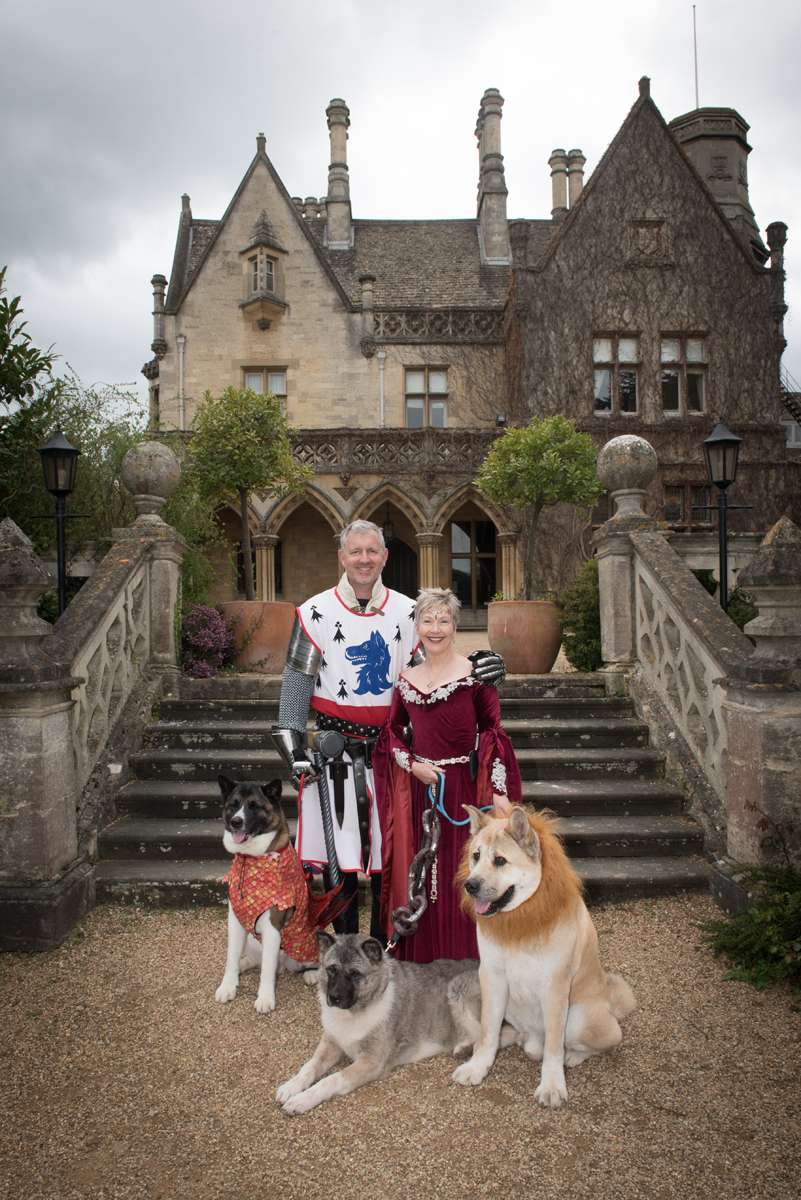 As this was not their first time 'round the block', Peter and Julia wanted to do something different for their April 2019 wedding day, something that joined their interests and focused on entertaining their guests. They chose a medieval themed wedding – specifically, the year 1342 – and started by planning the party that they wanted to have and went from there. They knew their venue would shape everything else about their day, eventually settling on Manor By The Lake in Gloucestershire, and the rest followed.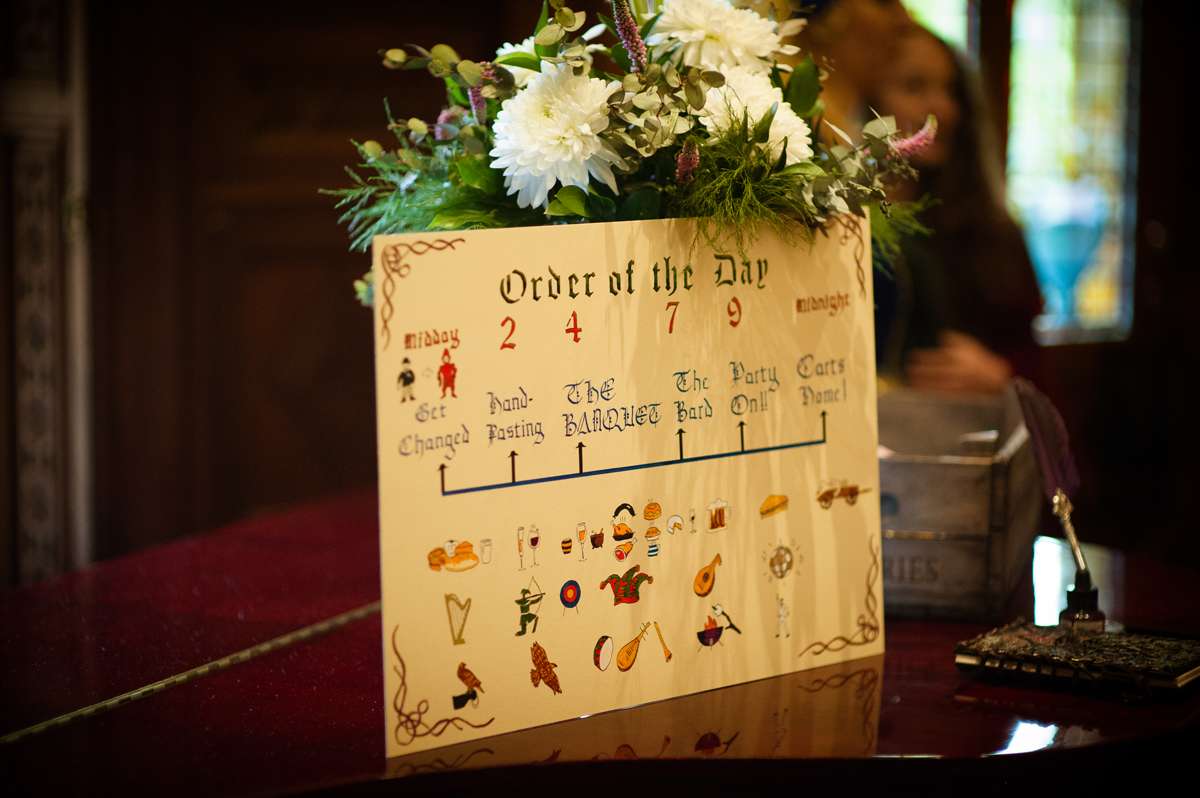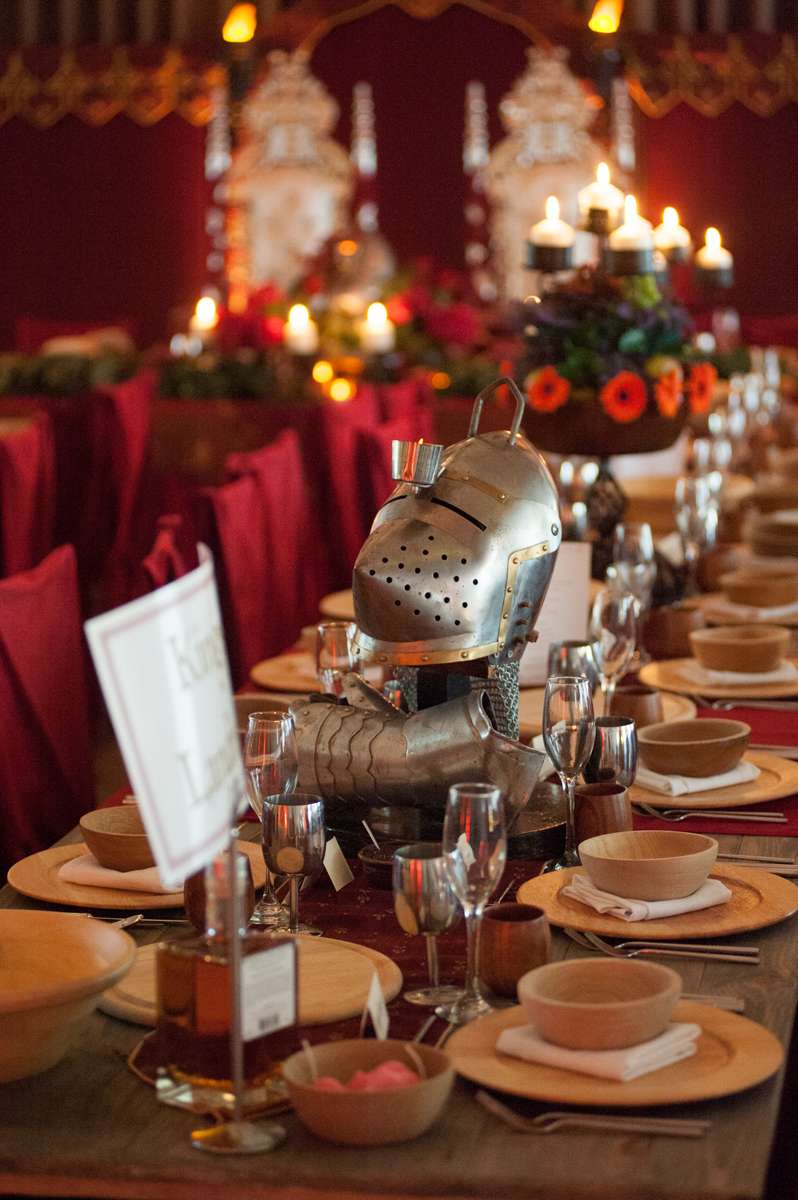 On their invites, wax sealed of course, the couple requested that their guests join in their theme with appropriate clothing, either by wearing their own or those provided on the day, and even no technology! It was important that they kept their day as authentic and immersive for themselves and their guests as possible, and they were thrilled when their friends and family joined in with gusto.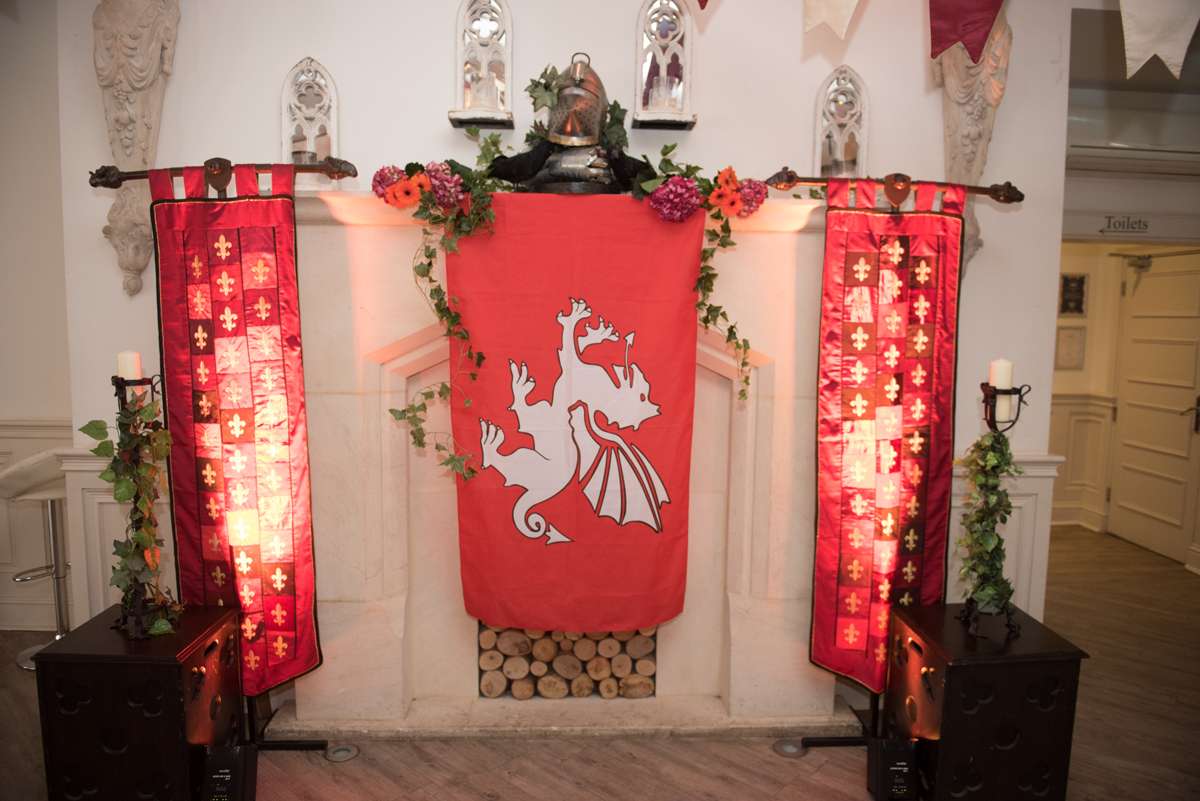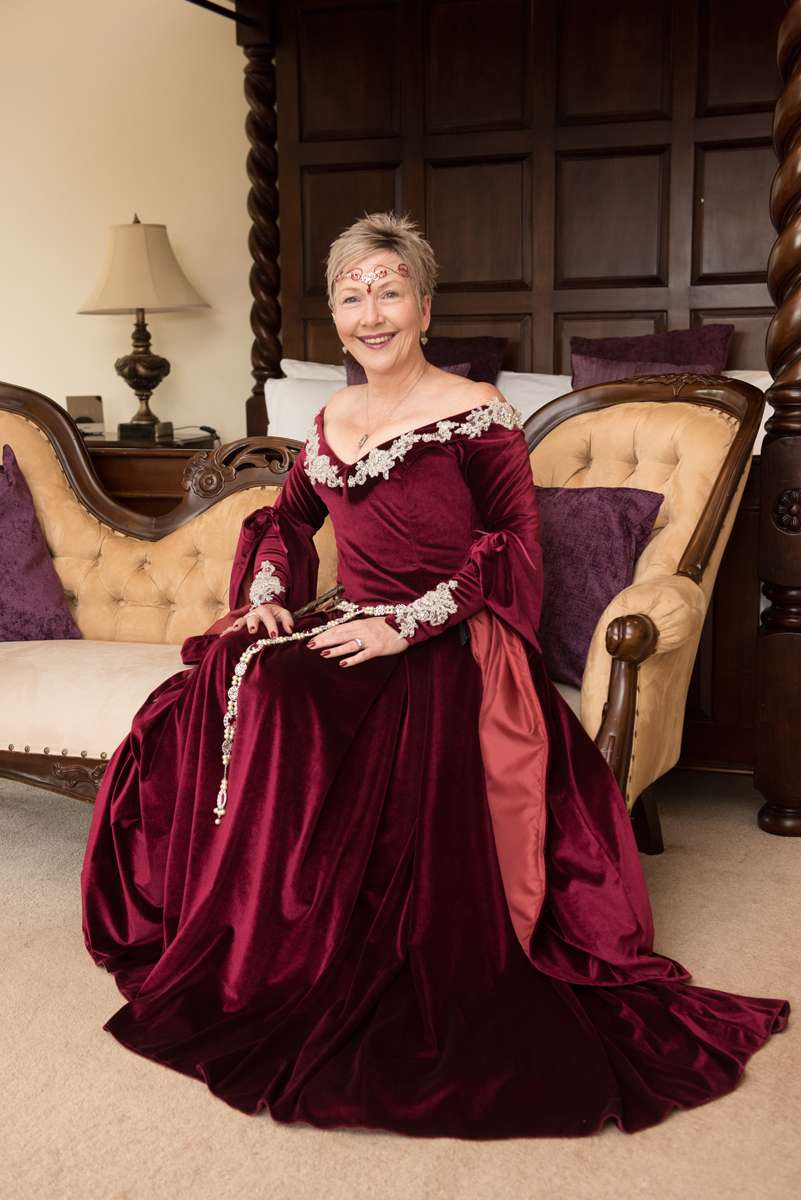 The couple threw themselves into DIY projects for their big day too – making not only their own garments, but costumes for their dogs, too! They taught themselves calligraphy in order to create their table planner and place cards. The rest of the decor was put together by The Costume Company, who are a one stop shop for Medieval events, and they filled the venue with gothic style candlesticks, flame lamps, helmets, shields and coats of armour.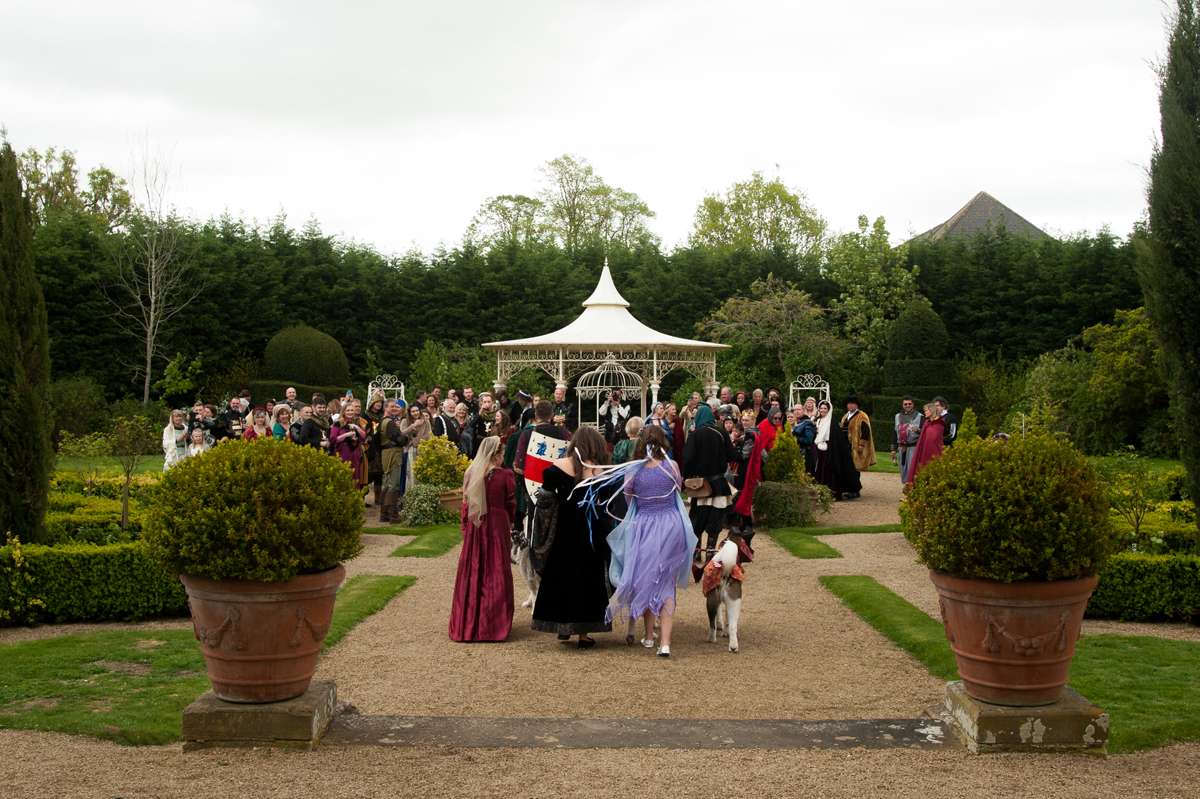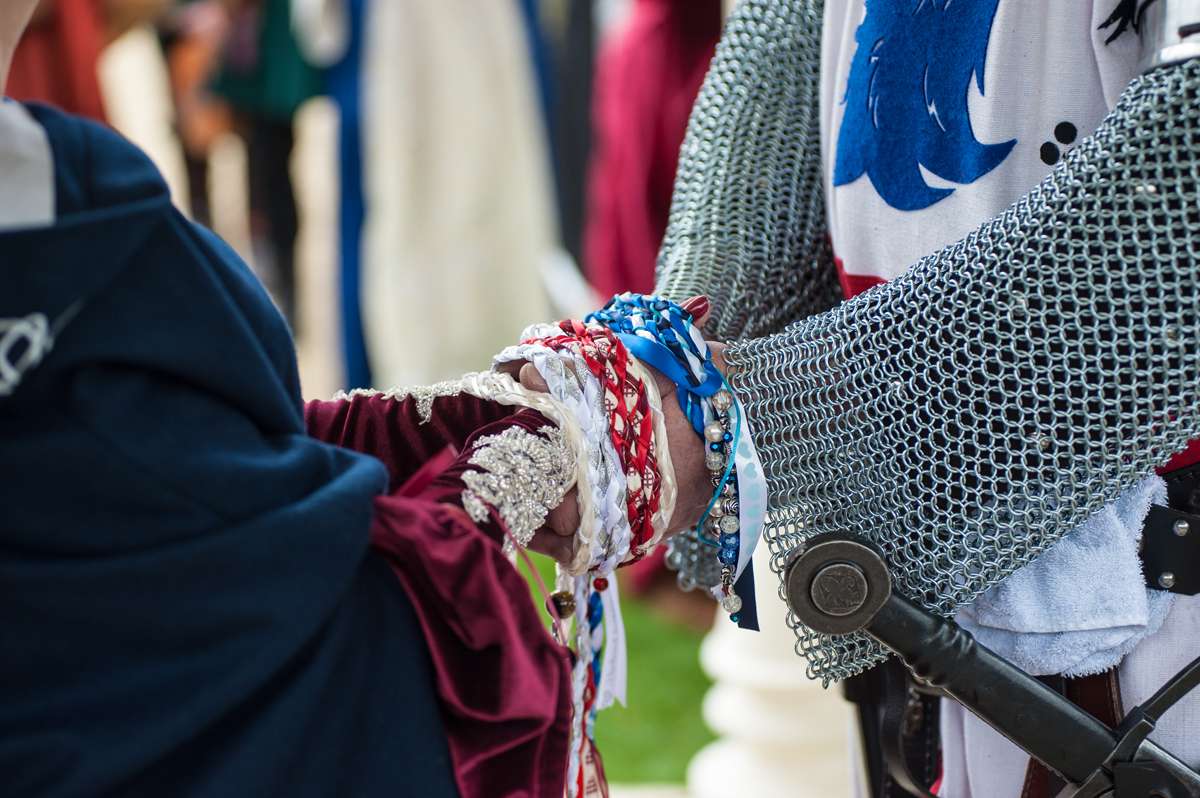 Peter and Julia married in a small private ceremony two weeks before the day so that they could have the whole theme around a true handfasting ceremony. One of their friends was the druid, and they wrote the whole ceremony and vows themselves after some online research.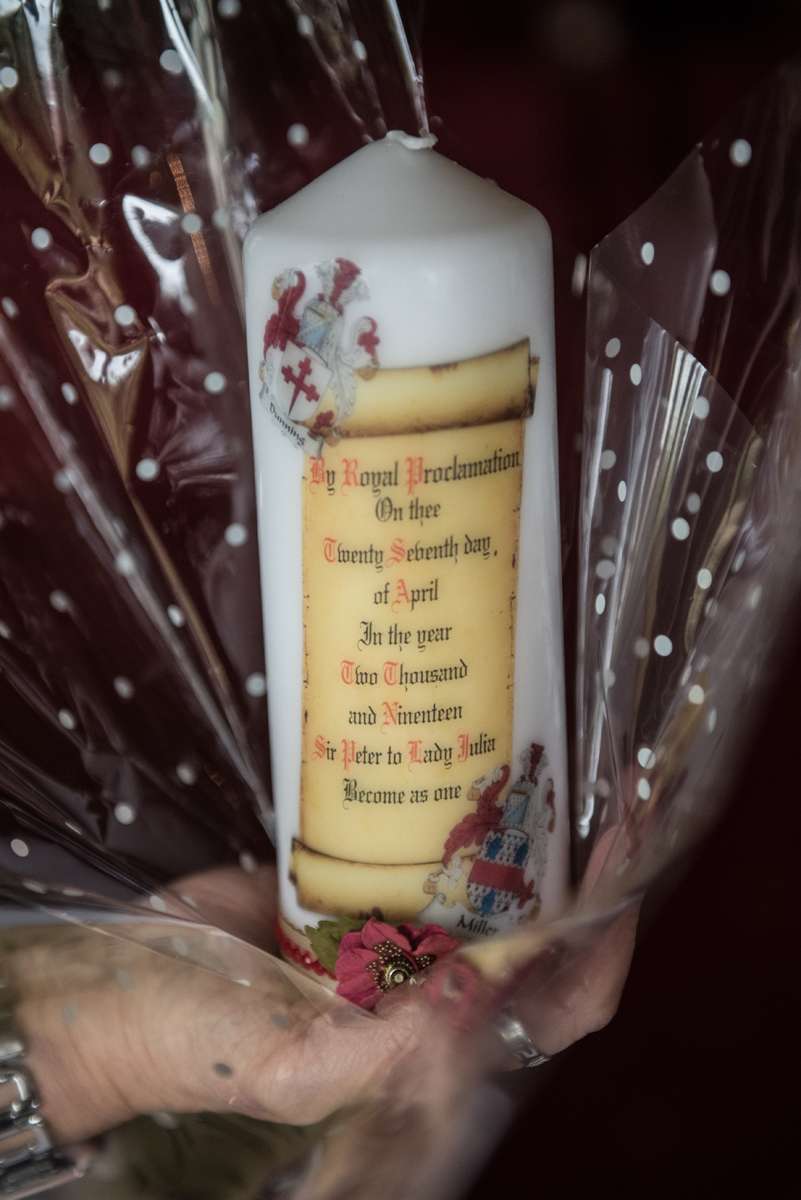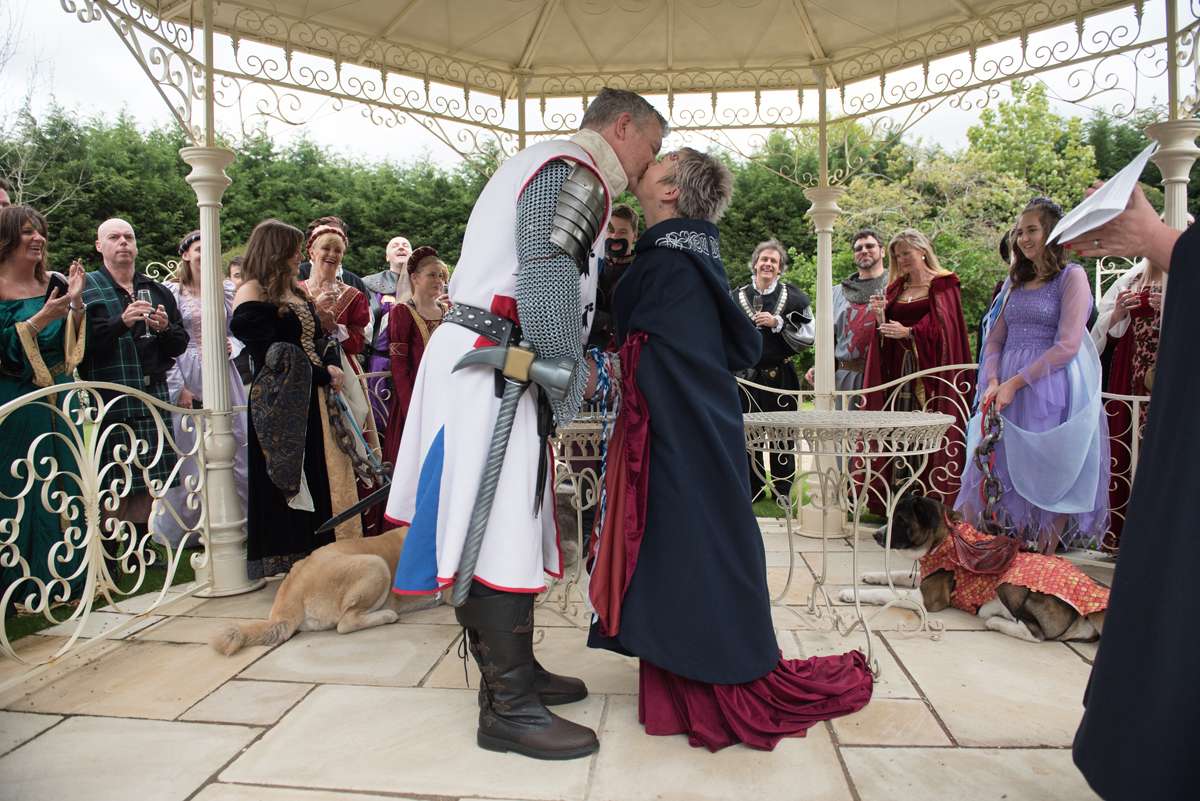 The ceremony was relaxed, in the open air with all their friends and family, and finished with a good toast with warm mulled wine. They continued the party with a traditional medieval banquet complete with court jesters and finished with roasting marshmallows in fire pits in the grounds.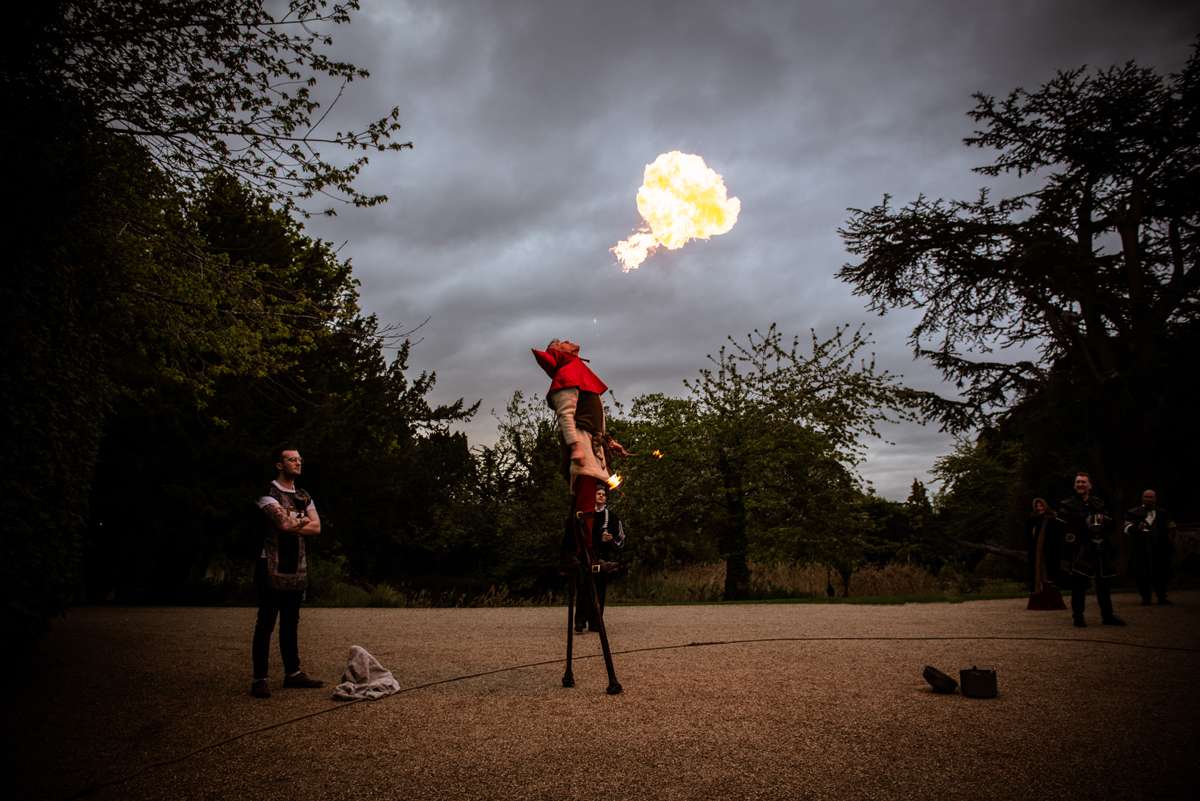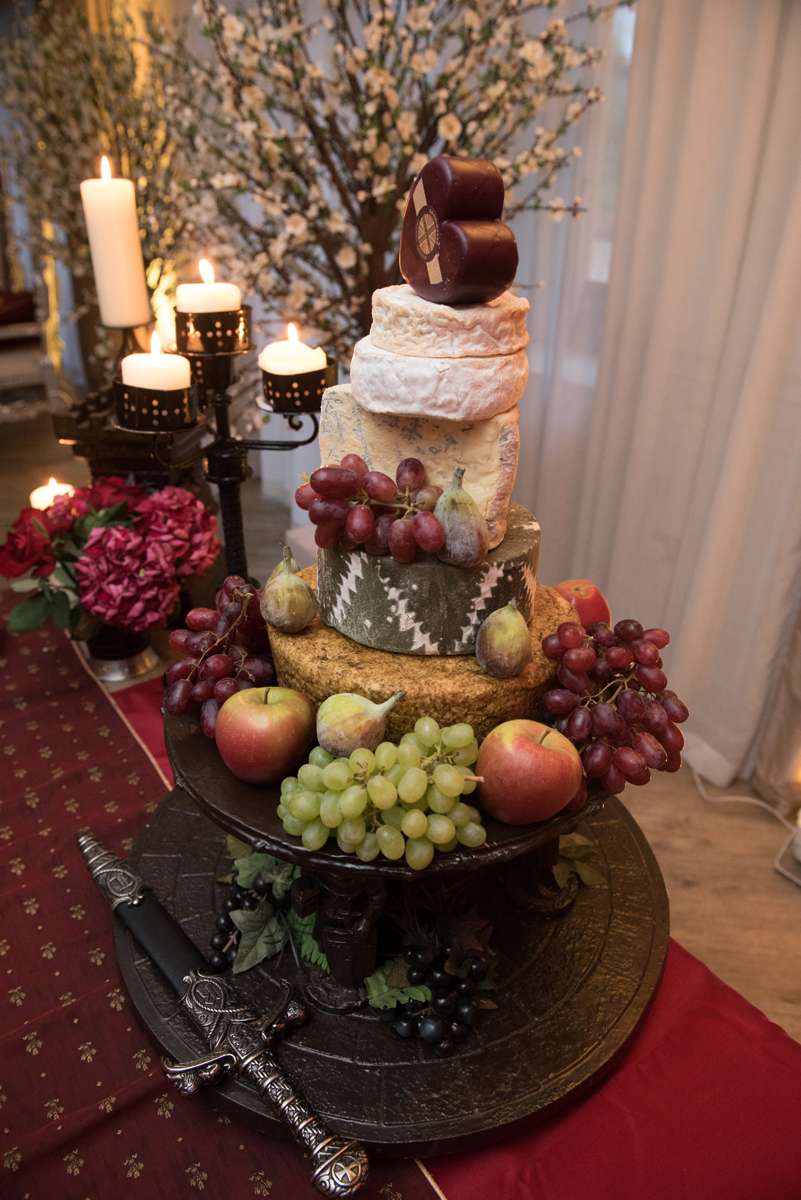 Peter and Julia's favourite thing about planning their wedding was working on a shared vision of what they wanted to do. They enjoyed sharing little snippets and teasers of the work they were doing on a specific Facebook group that they created for their guests. The worst thing was without a doubt the seating plan – even Medieval banquets aren't immune from the trials and tribulations of keeping everyone happy!