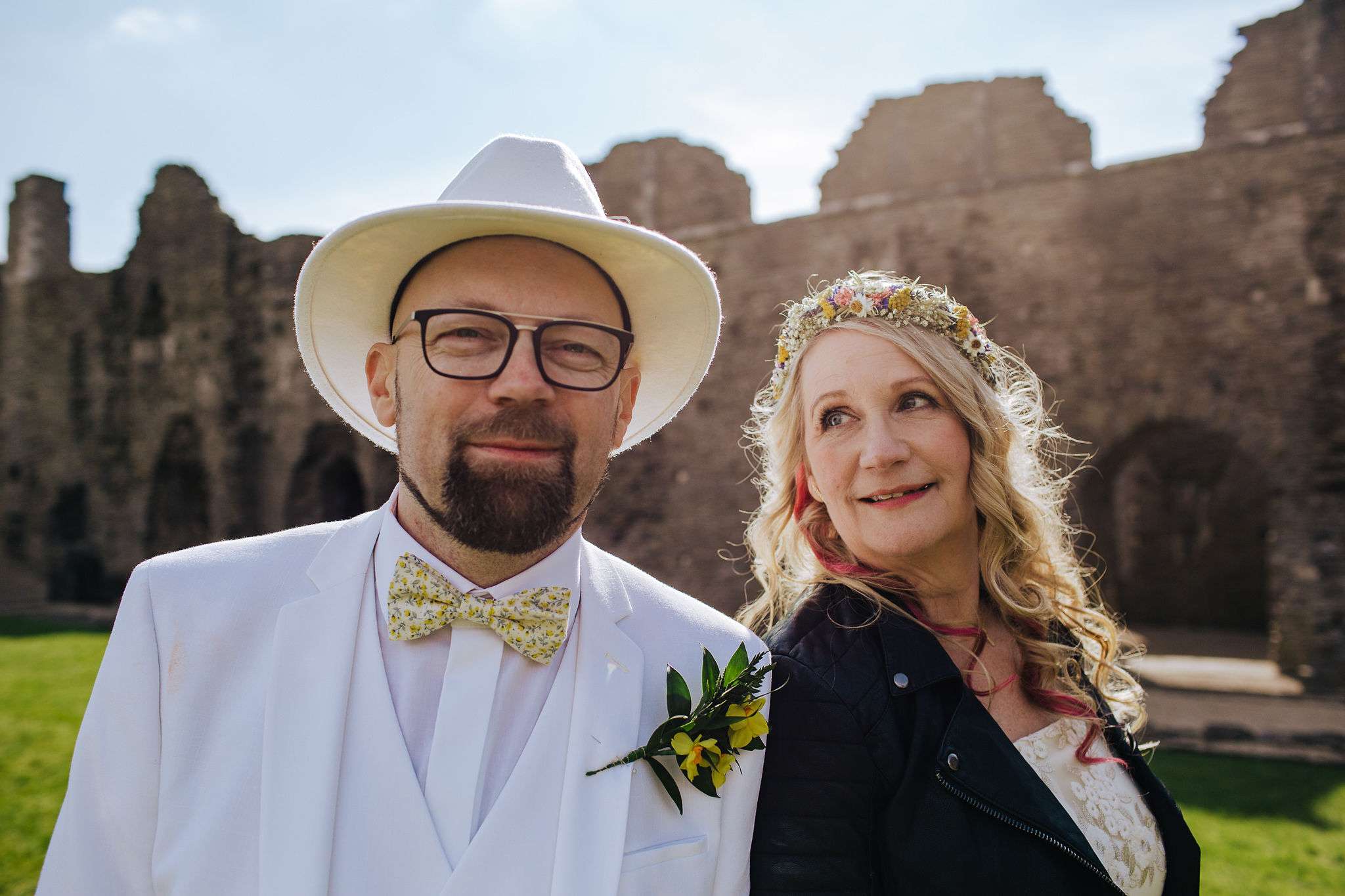 Jayne and Pen met seven years ago when Pen was playing at a Battle of Bands and his drumstick hit Jayne on the head! He offered to buy her a drink as an apology, and the rest, as they say, is history.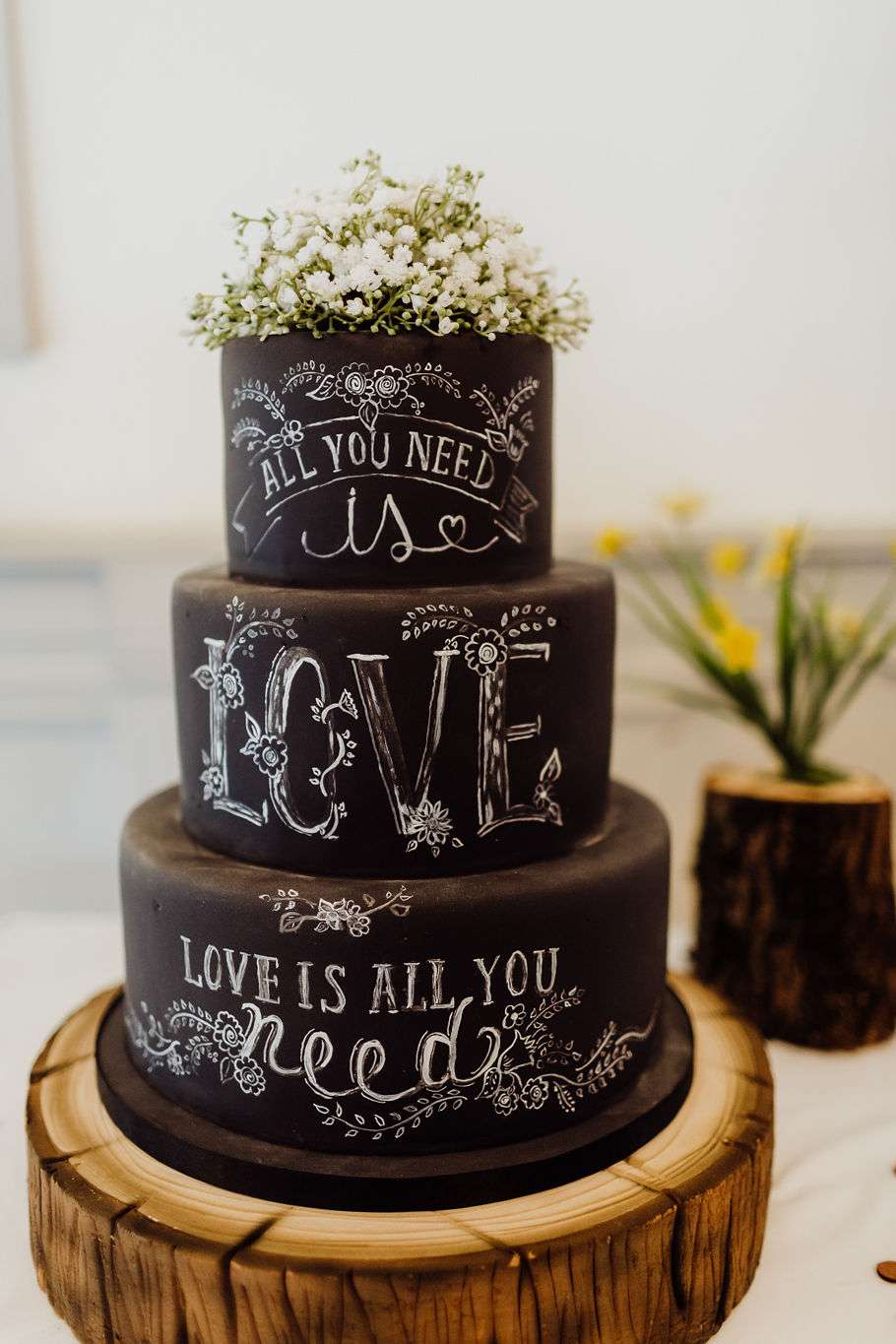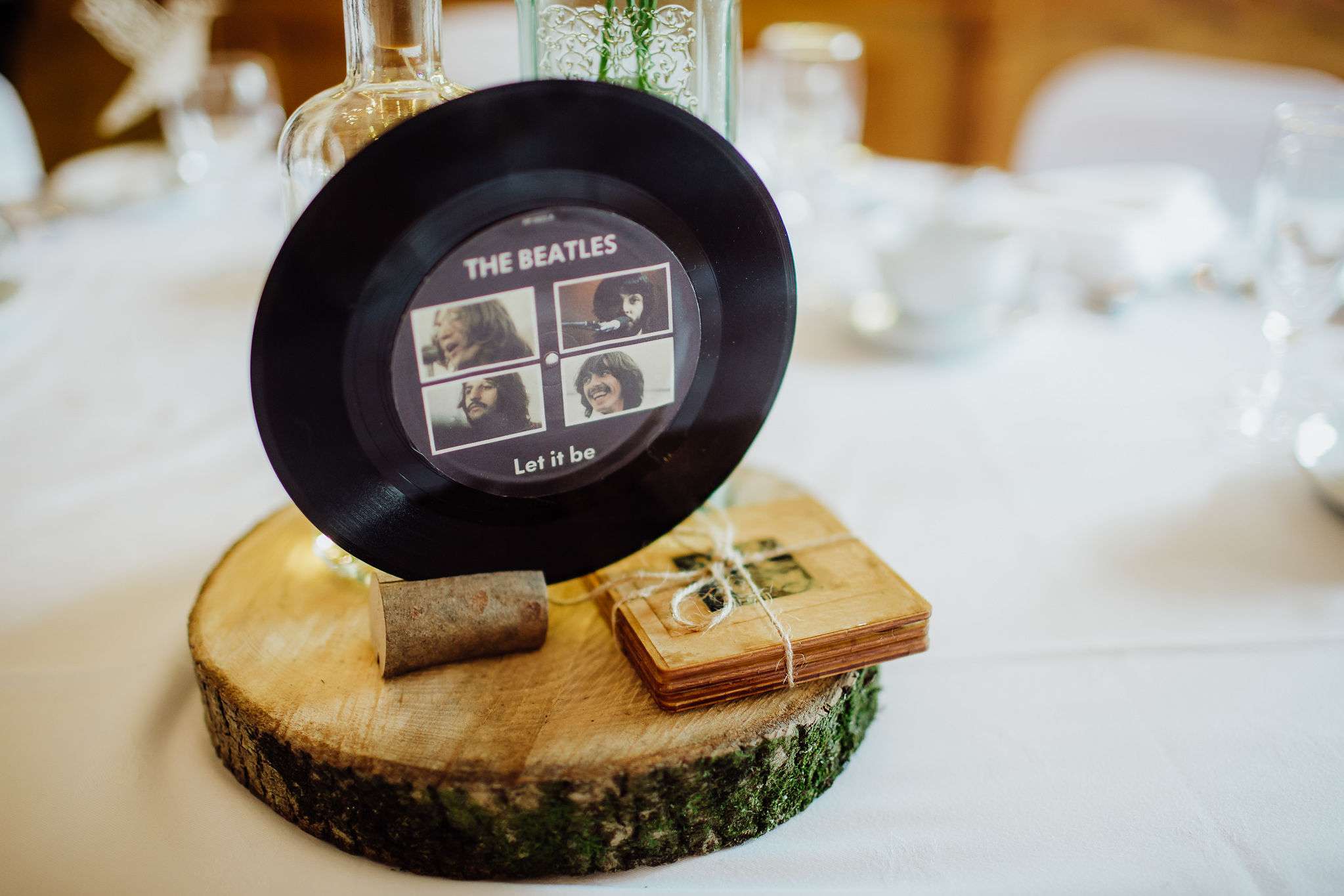 When it came to their wedding day, they didn't set out to be different as such, but they just knew what they did and didn't want and made it happen. They wanted a fun day full of things they like, without too much formality or tradition. "Pen always said if he ever got married he wanted to wear a white suit," said Jayne, "so that's what he did! I went to one bridal shop and felt so out of place in every dress I tried on, I wanted to be comfortable so I chose a dress from ASOS which was a lot more 'me'." Pairing it was a custom painted leather jacket, Irregular Choice shoes and a flower crown completed her look.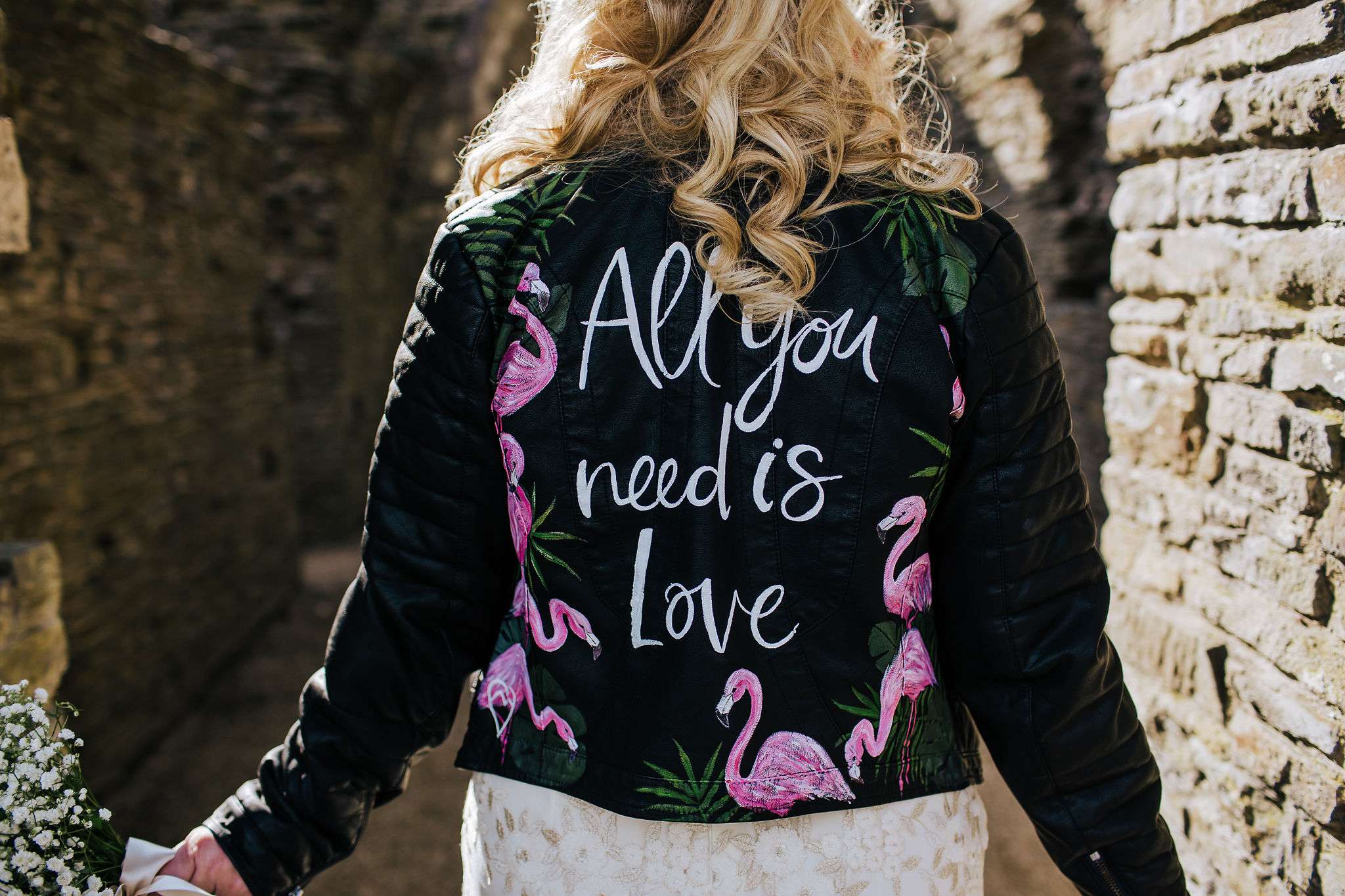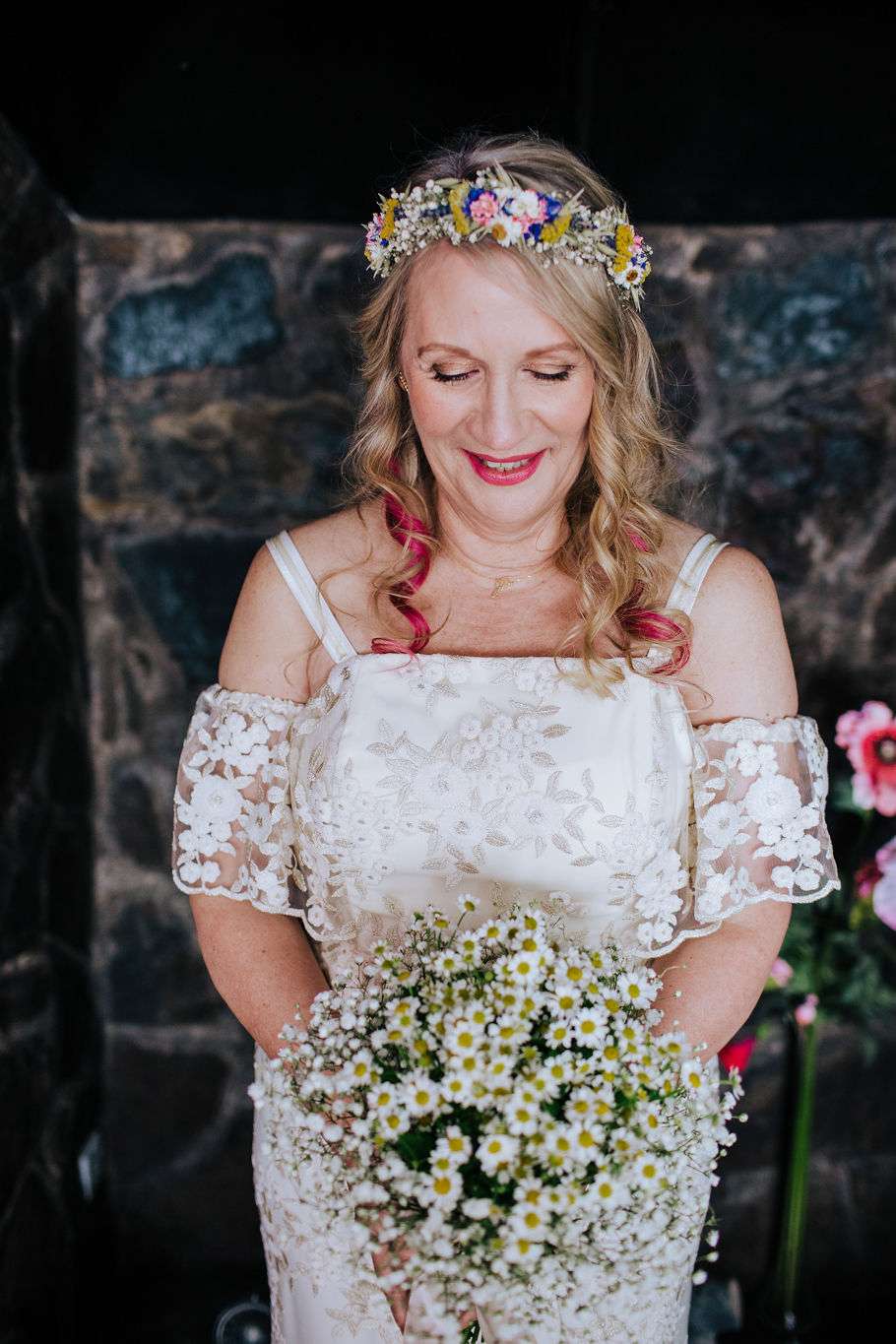 They wanted their shared love of music to show through, so live music played throughout the day, they took inspo from their favourite band, the Beatles, and Pen even played with his own bands throughout the reception as that's when he's happiest.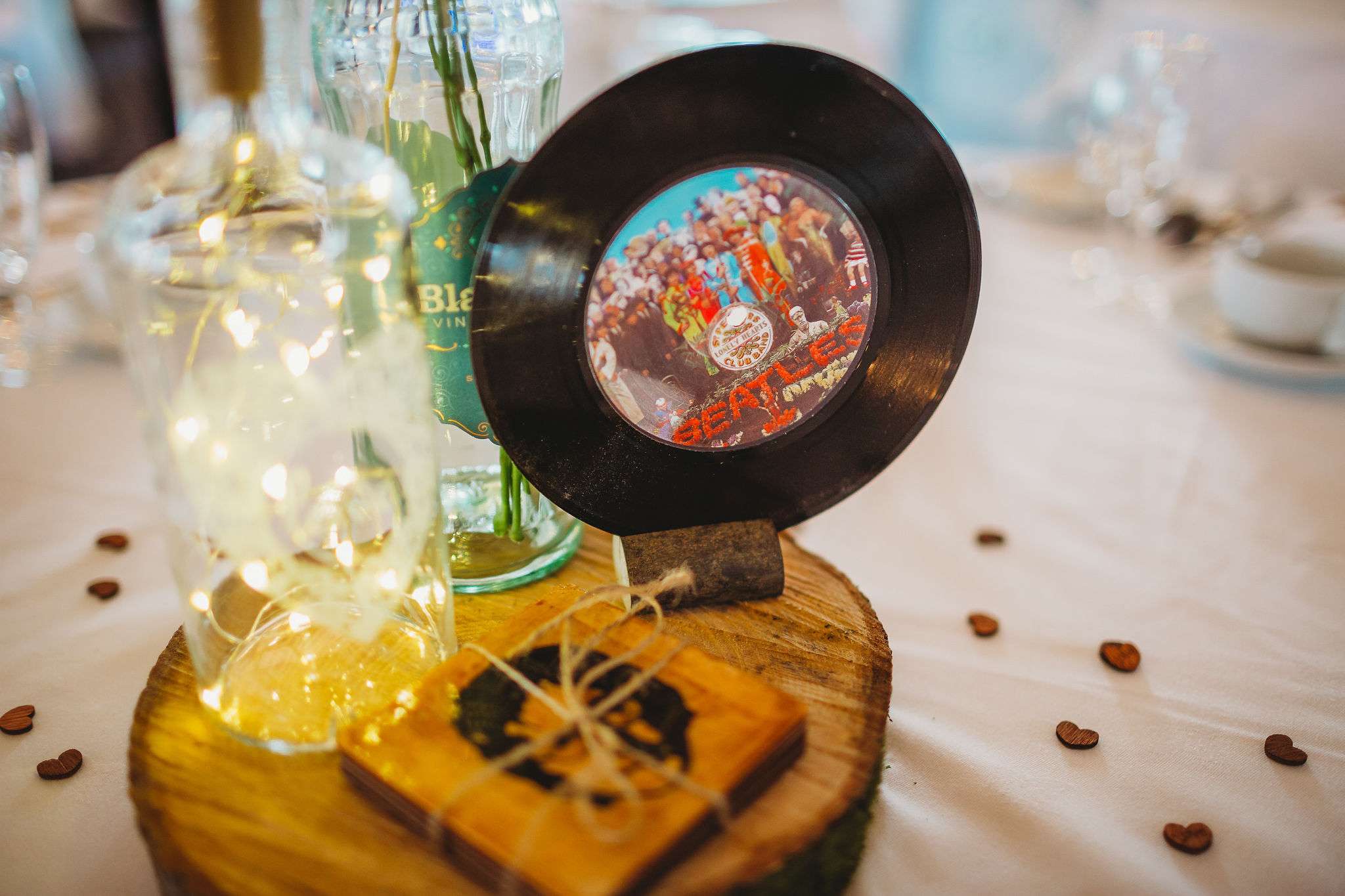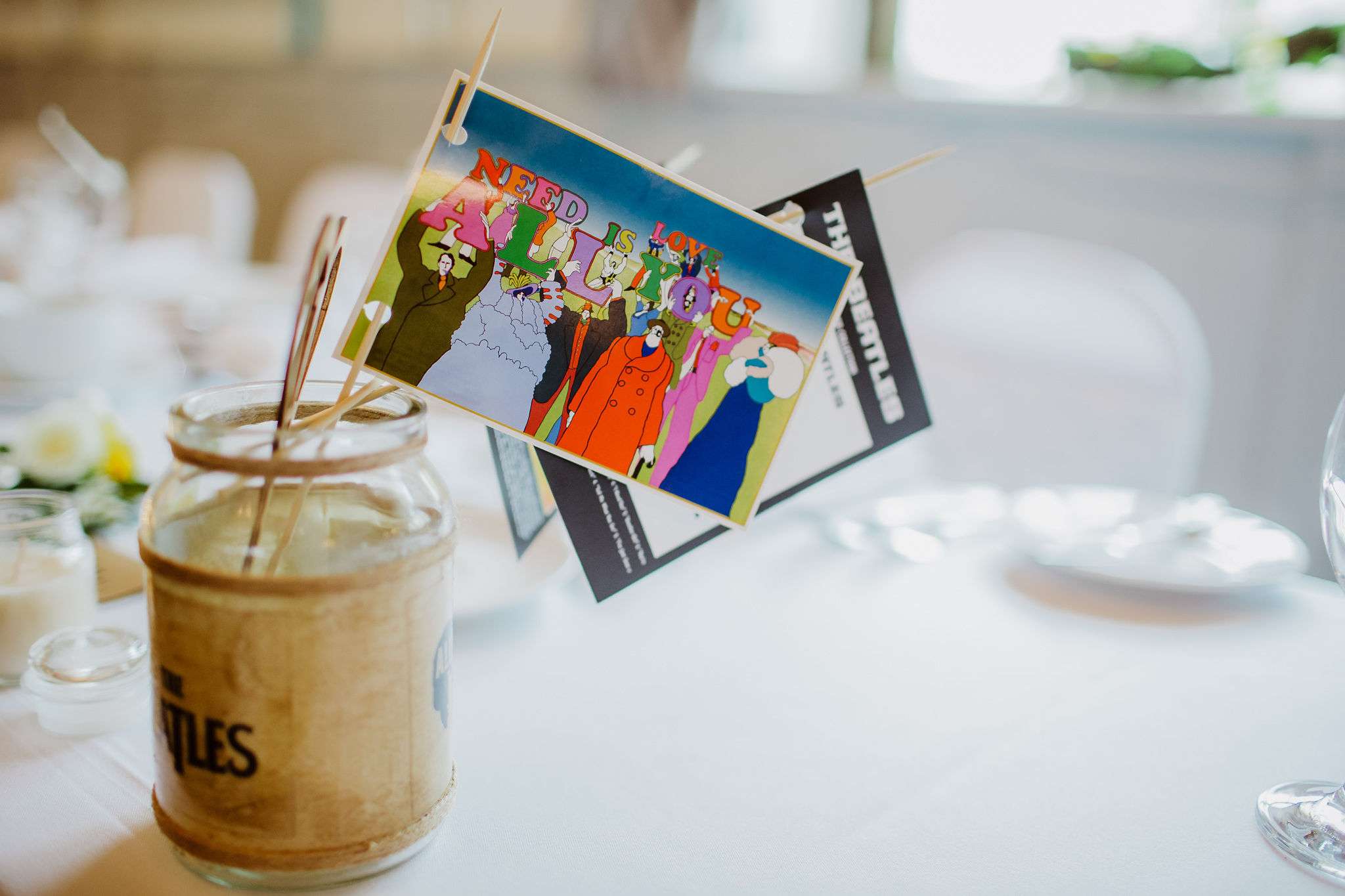 With a budget of £7,000 and only 11 months to plan it in, they looked for ways to save money wherever possible – making things, buying things in charity shops and vamping them up. They made all their table decorations, table plan and welcome sign, all in-keeping with their Beatles theme.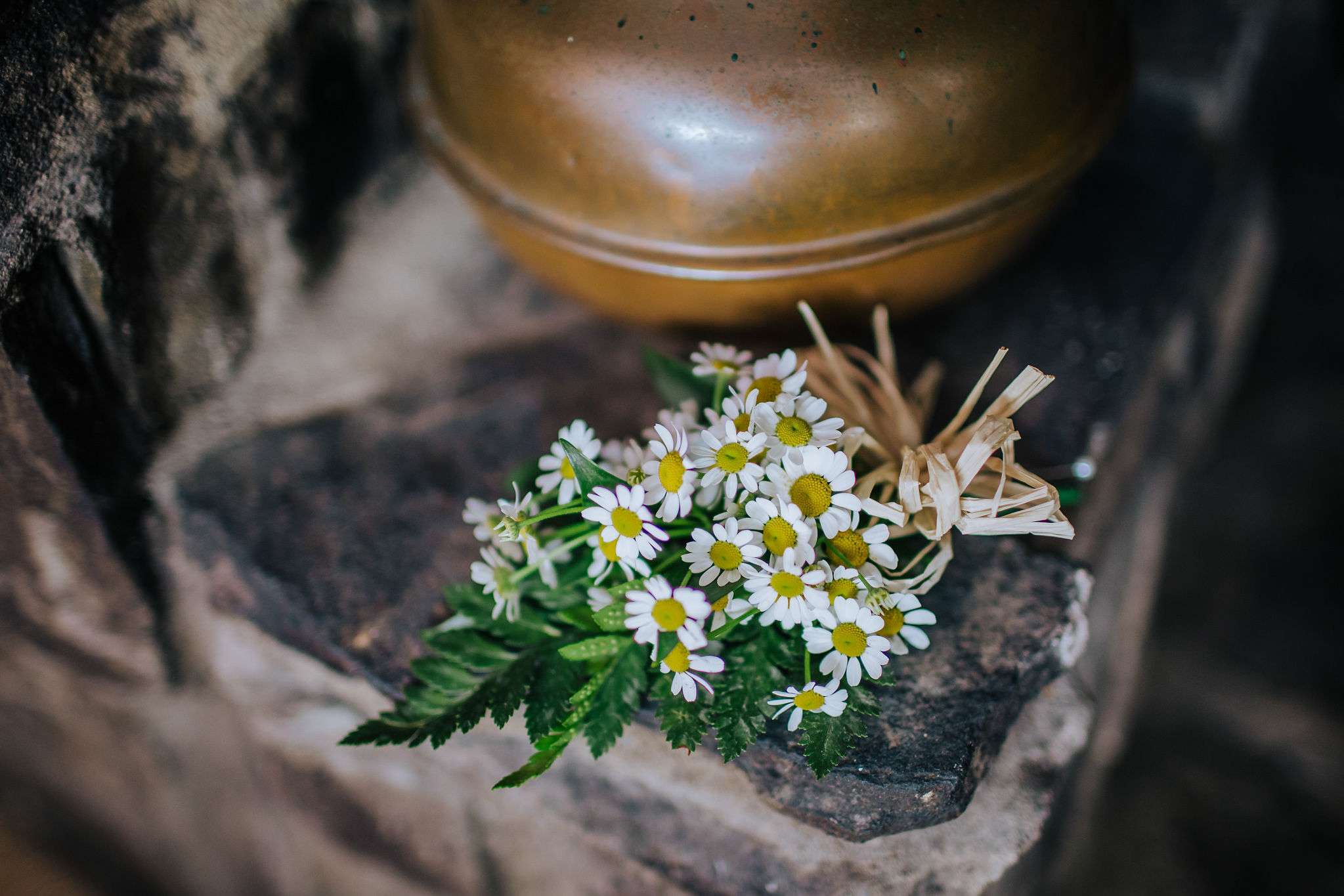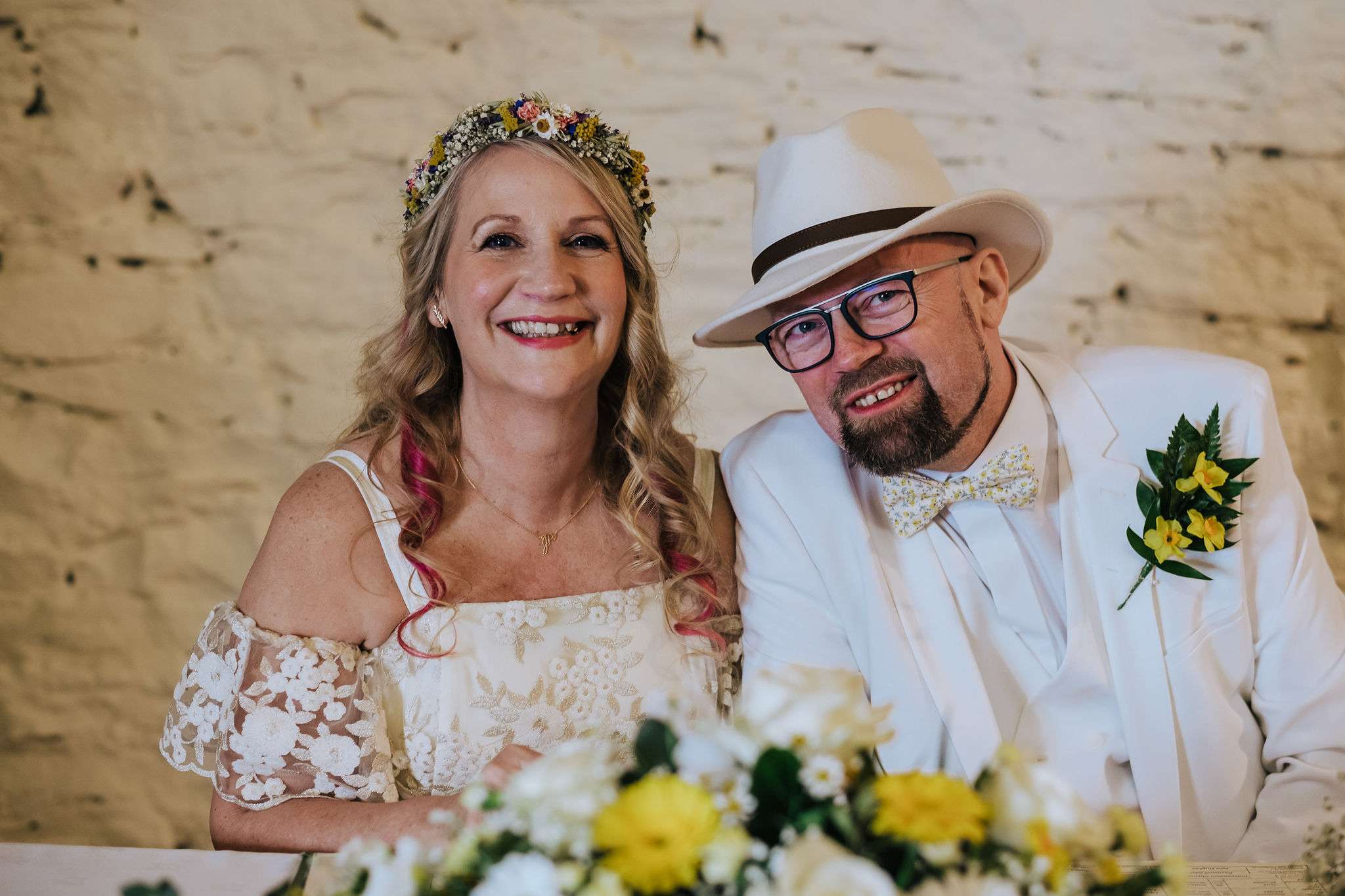 Jayne knew that she wanted a fun ceremony, and they laughed a lot. She walked down the aisle to a rendition of Something by the Beatles. They didn't have any readings so it was short and sweet – perfect for them. After the ceremony they had a 20 minute window for photos at Neath Abbey before it closed, where they really enjoyed having some time together, before having their confetti walk when they returned to welcome them back to the party.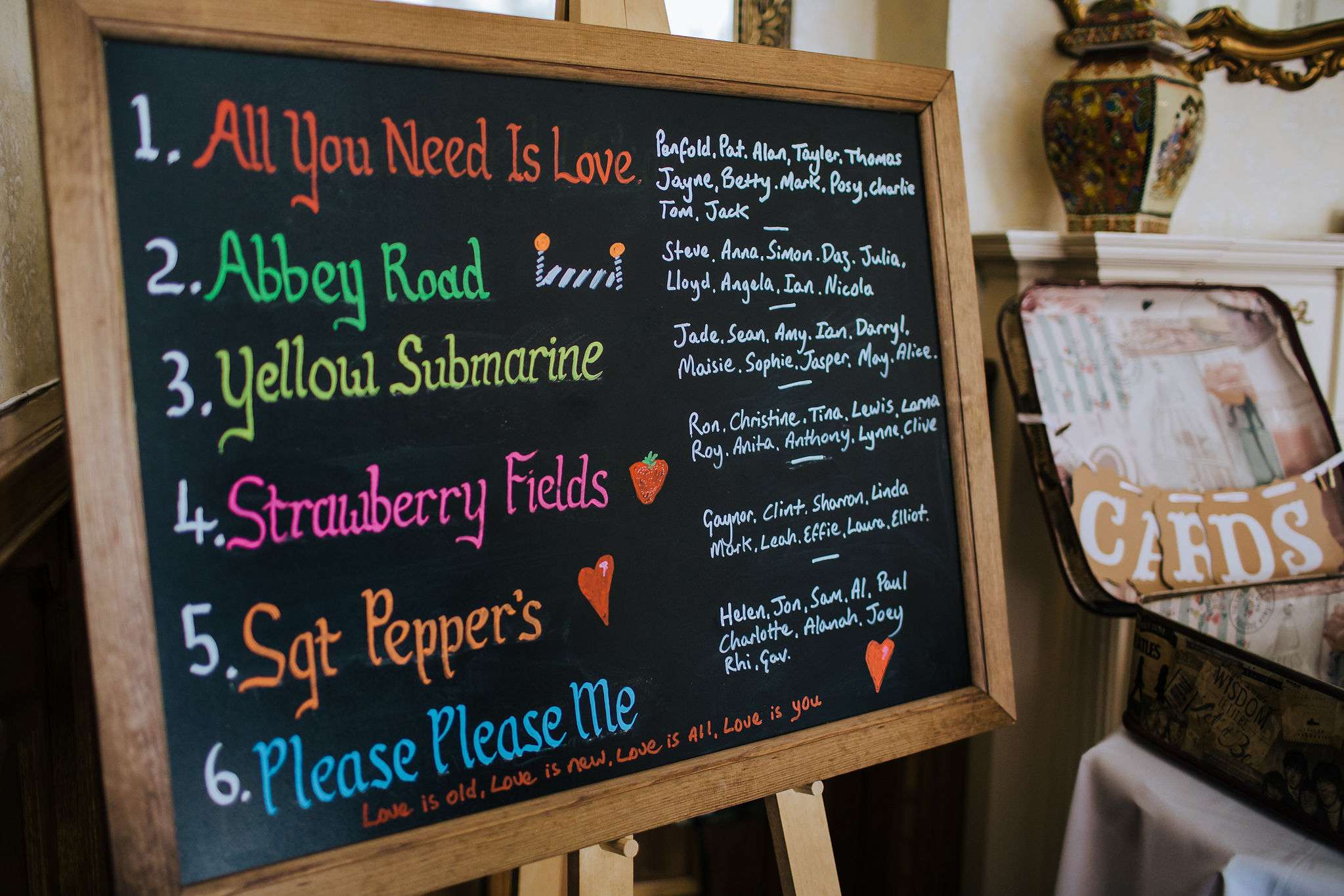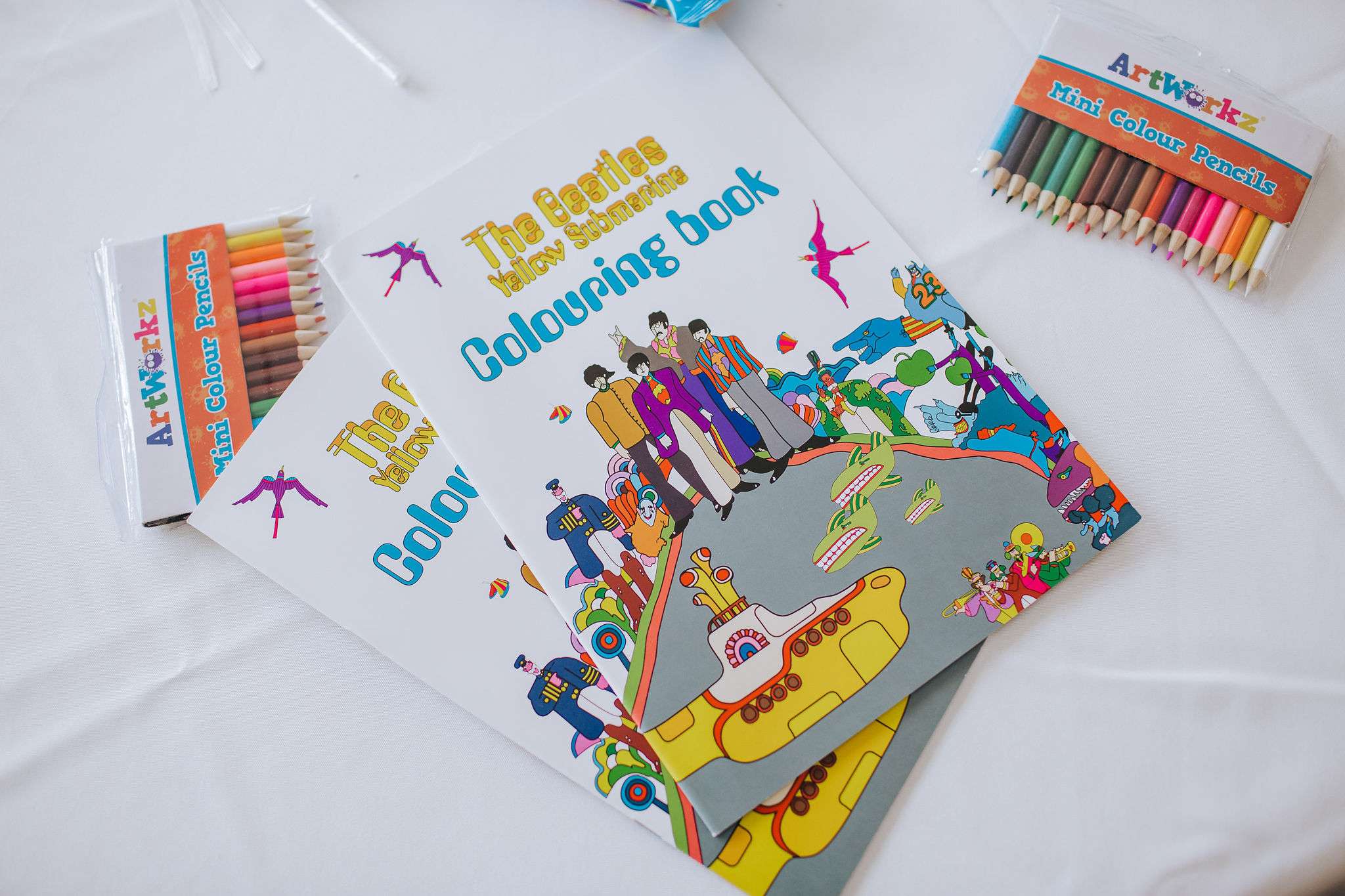 Jayne and Pen's favourite thing about planning their wedding was seeing all their ideas come together on the day. "We knew what we wanted and we are so glad we chose to do it all ourselves rather than be swayed by the original wedding planner's traditional ideas," said Jayne. "There was a huge sense of satisfaction on the day knowing that we had done it all!"