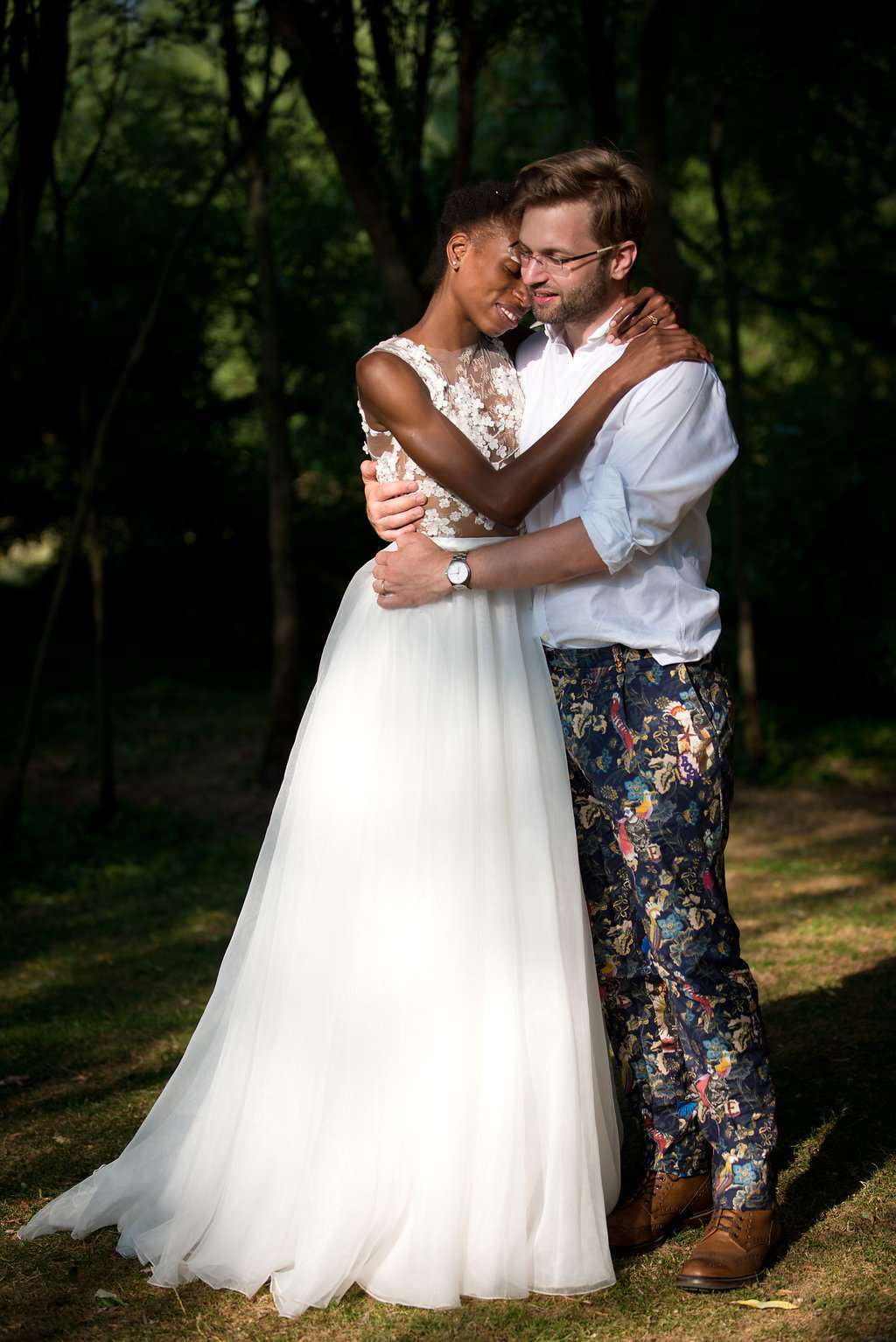 They originally planned to marry in London but after searching high and low for the perfect venue that they could afford and didn't feel too cramped, Ify and Ed instead decided to decamp to St Albans where they could spread things out a bit! They chose Springfield Park as the location and set up their own marquee to create the outdoor and spacious wedding of their dreams!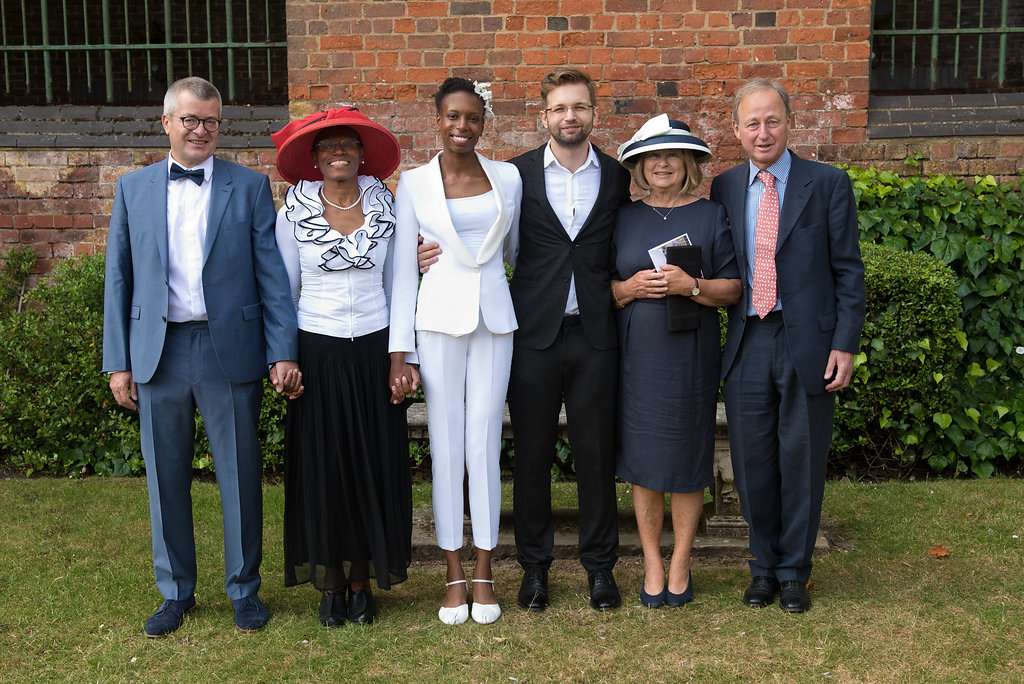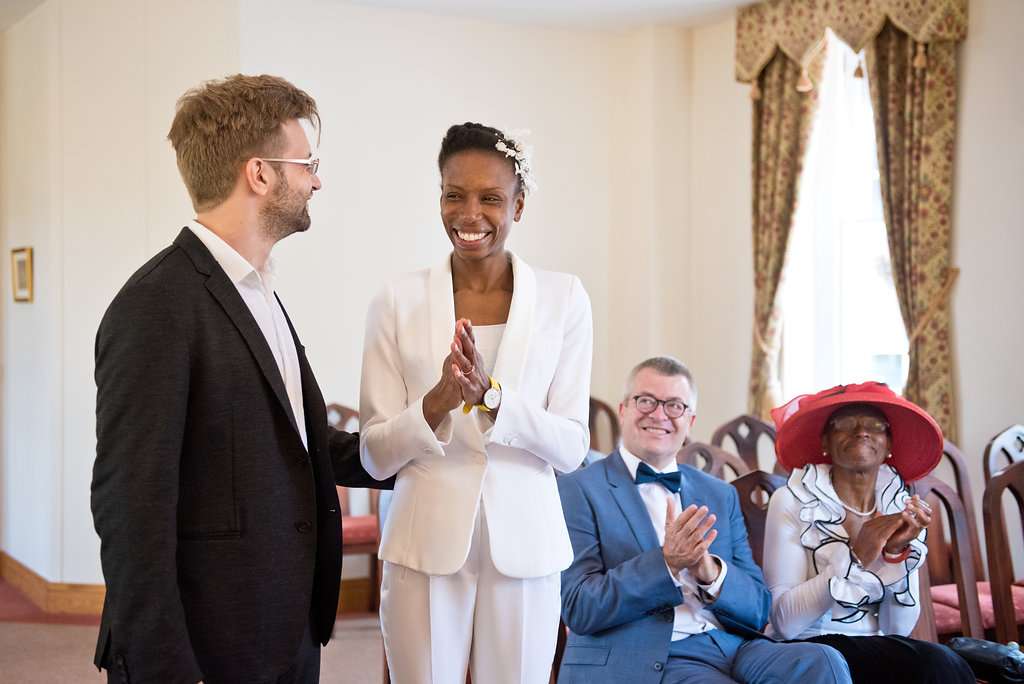 Still wanting their day to follow the traditional wedding structure they researched everything meticulously but then decided to not bother with some of the elements that didn't really speak to them. Expressing themselves and their love in their own way was super important to them both. The groom made the stationery and the signs. His mum made the cake and grew all the flowers that were used on the tables. Their family helped arrange the tables and set everything up too.
"We had quite a few child guests and wanted lots of space for everyone to chill and for the kids to play with each other", they explained. "We also wanted to be able to choose all the details to be able to express who we were, from the catering to the decorations, so a bespoke marquee wedding ticked all the boxes."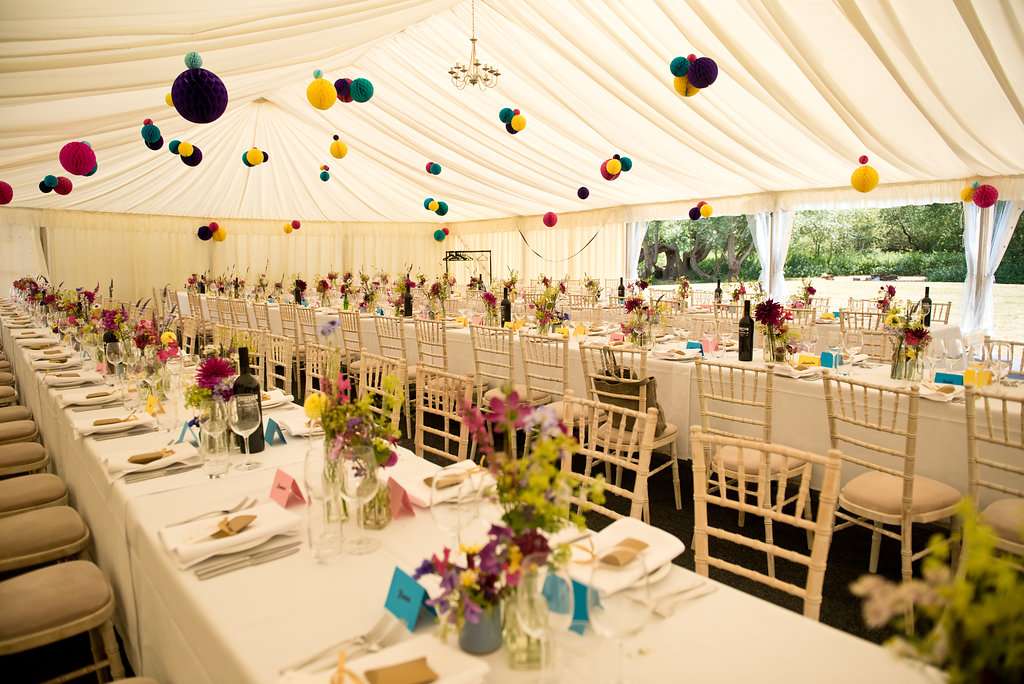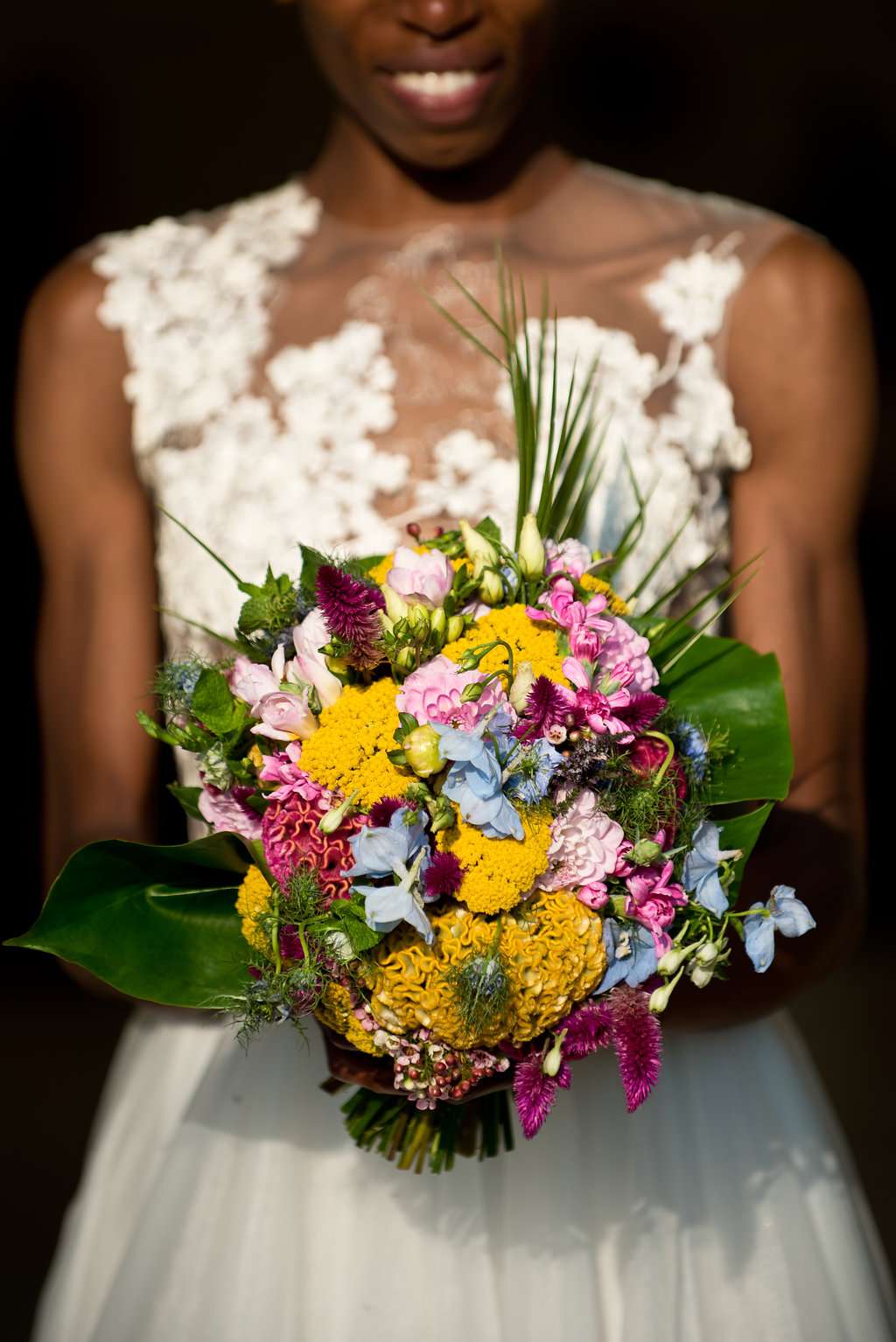 "The flowers were chosen as a mixture of traditionally growing in England and Nigeria to represent our mixed heritage. The groom wore a floral suit to try and outdo the bride! (It was his day too he says!) We had a Humanist ceremony because neither of us are religious and we wanted to have a personalised experience. We actually had three ceremonies – one native Nigerian wedding on 13th July, the legal ceremony at the St. Albans Registration Office on the morning of the 14th July and the main wedding in Springfield Park."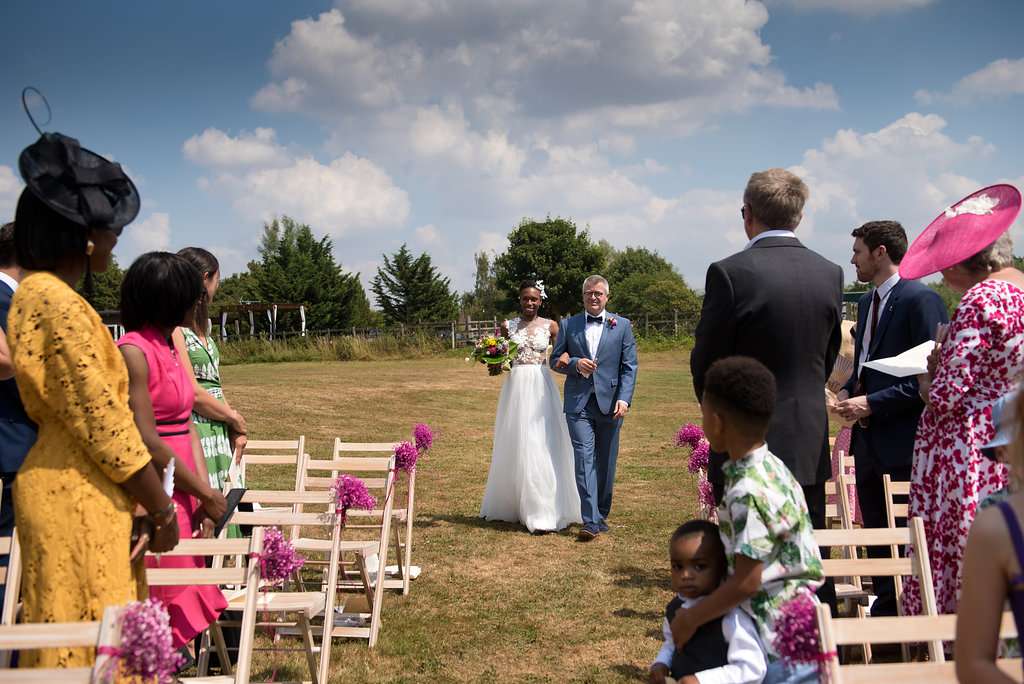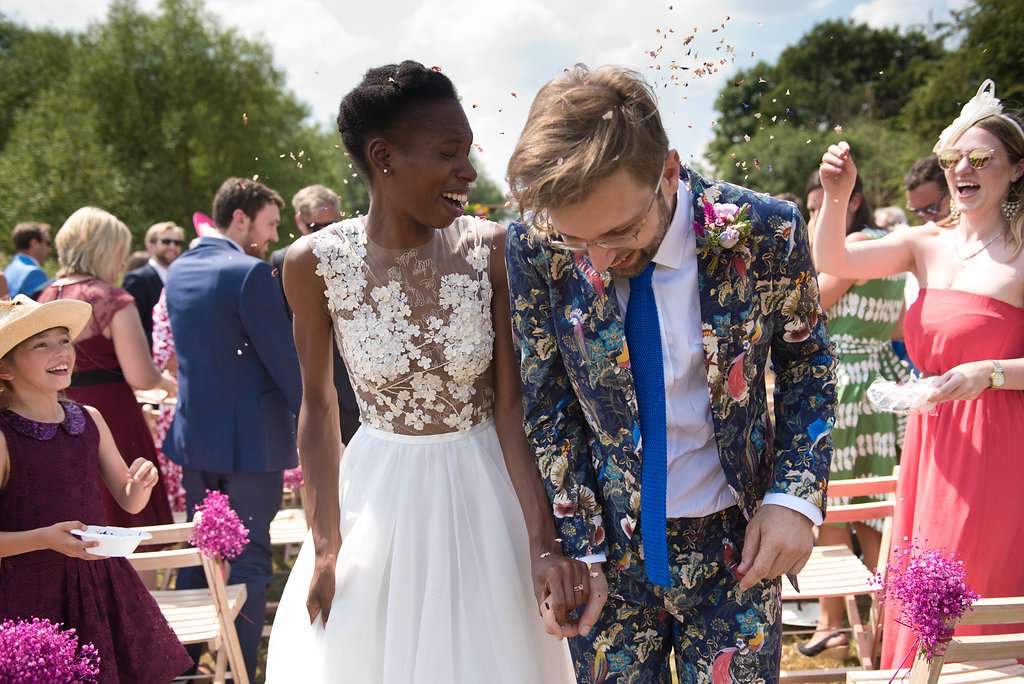 "The Humanist ceremony was beautiful", they continued. "Audrey, the celebrant, retold the story of how we met and why we loved each other. We also had a singsong of Adele's Lovesong instead of a hymn. It was also boiling. 30+ degrees and no shade – but the bride's sisters supplied fans for everyone as a last-minute wedding present. To top it off the bride was 30 minutes late because we had to wait for some straggler guests to arrive, everyone was sweating. Sorry guests!"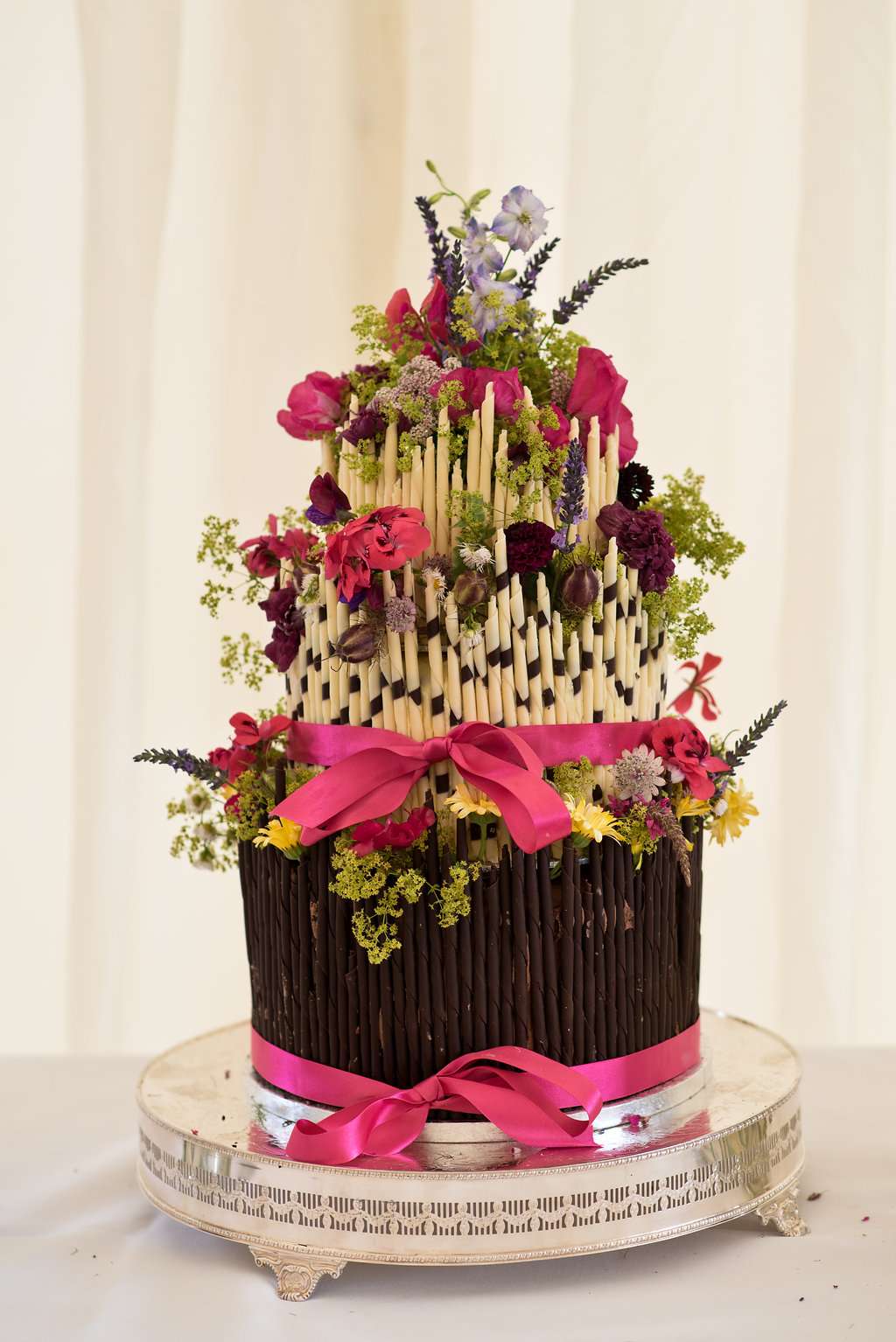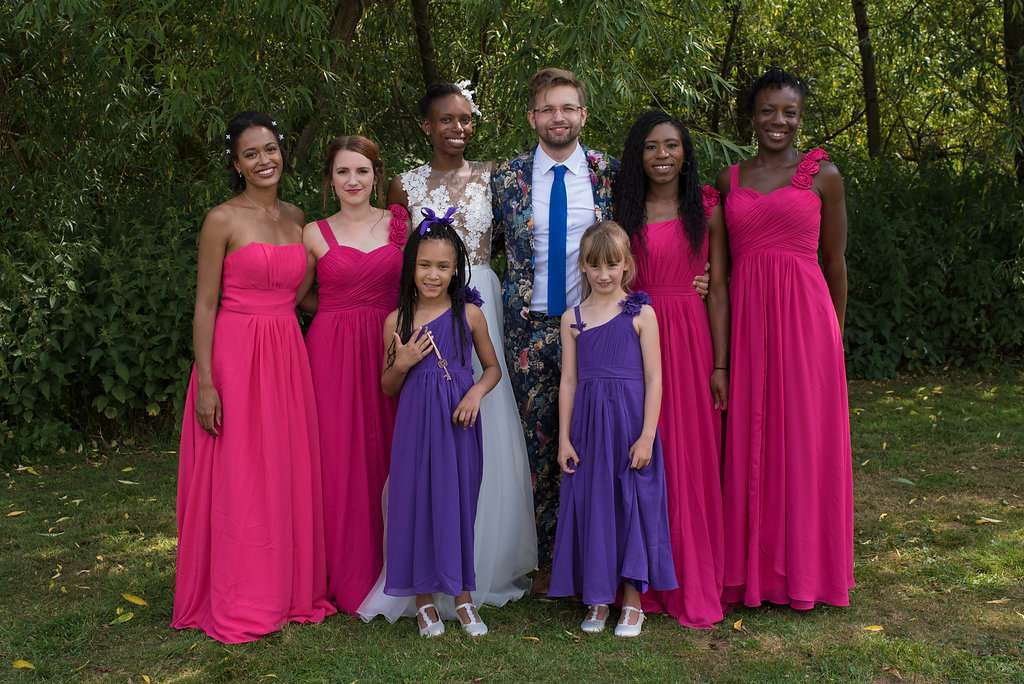 Although there were stresses coordinating everything in their DIY wedding, the couple wouldn't change anything about their day. "The best thing about it was planning the day where we would get to declare how much we love each other, to everyone we love", they concluded.