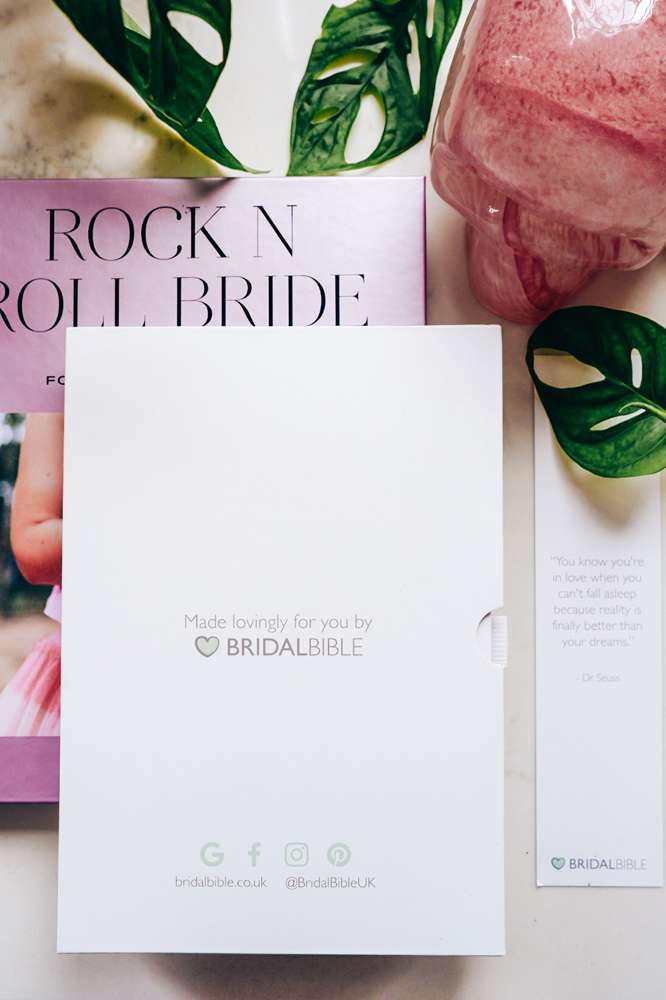 Hands up if you just got engaged and already you're losing your mind trying to keep everything organised. The fact of the matter is (and as much of a bummer as it might be) you can't pull off a wedding by simply gazing at Pinterest and hoping for the best. Girl, you need to get yourself a wedding planner book and get yourself organised! It's time to get all your ideas, lists and to dos out of your head and down on paper. Keeping everything in one physical place is not only immensely satisfying and stress-reducing, but it'll be something you can keep forever too.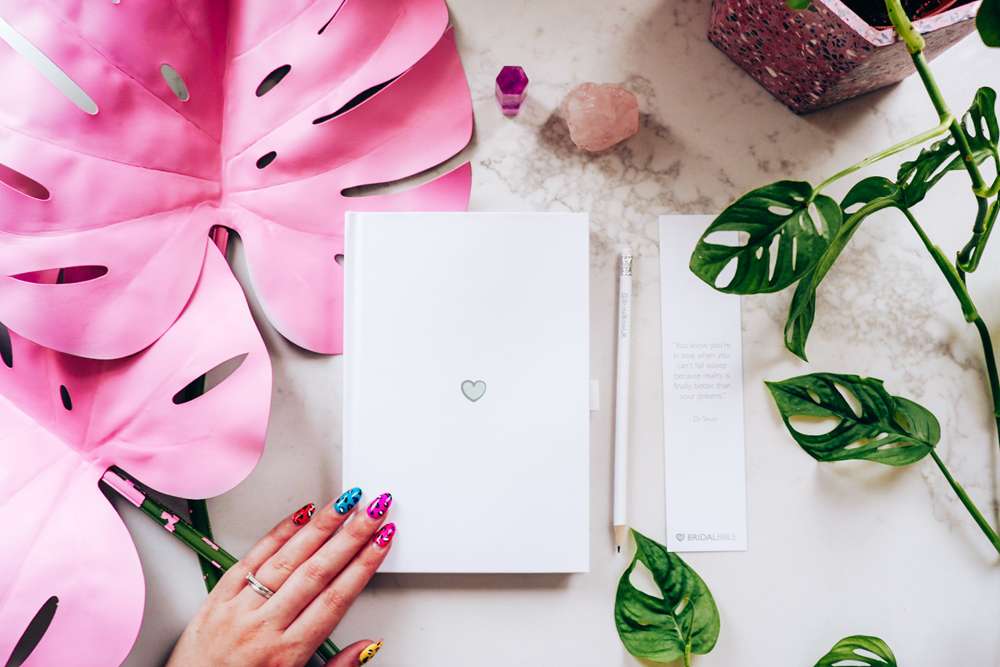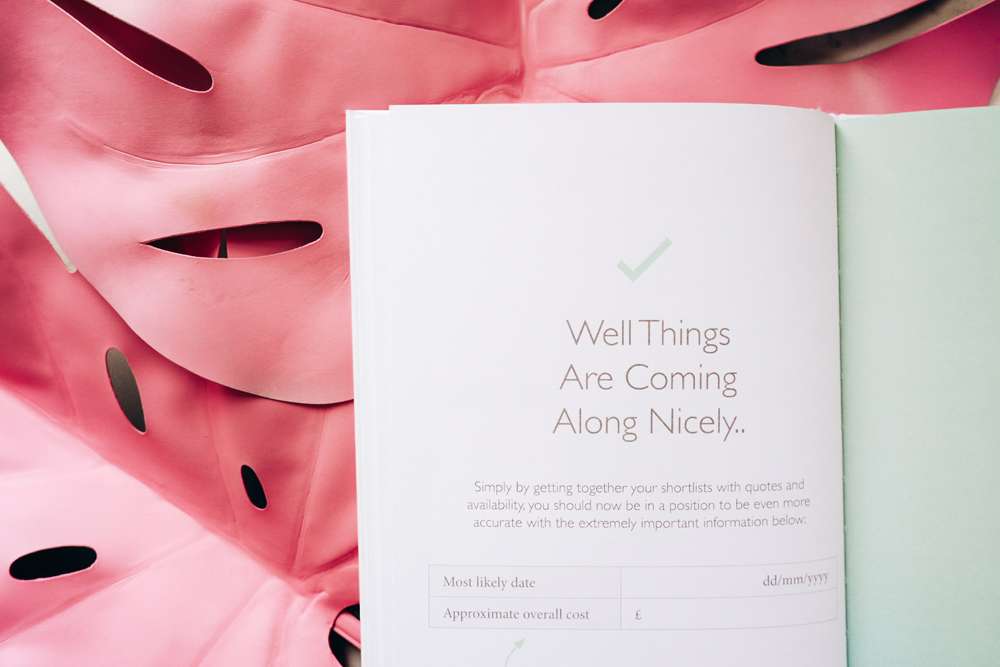 Enter: Bridal Bible, a luxury 4-piece wedding planner set. Created to help engaged folks keep their heads on straight, it's the perfect companion to simplify your wedding journey. Bridal Bible plots out each stage of the wedding planning process through a series of simple activities that will lead up your big day. Including: Priority mapping, budget planning, date prospecting, style planning, guest lists, bridal party selection, idea brainstorming, supplier shortlisting, journey summaries along the way, payments tracking, table plan, invite design, place setting planning, guest requirements, song playlist, photographs to remember, wedding day itinerary, order of service, full wedding schedule management and much more!
Have a little peak inside here:
The fact it comes as a 4-piece makes it different to any other planner I've seen on the market too. You get the 196-page A5 book itself, a pencil, a handy bookmark and a slipcase to keep the book protected and everything together.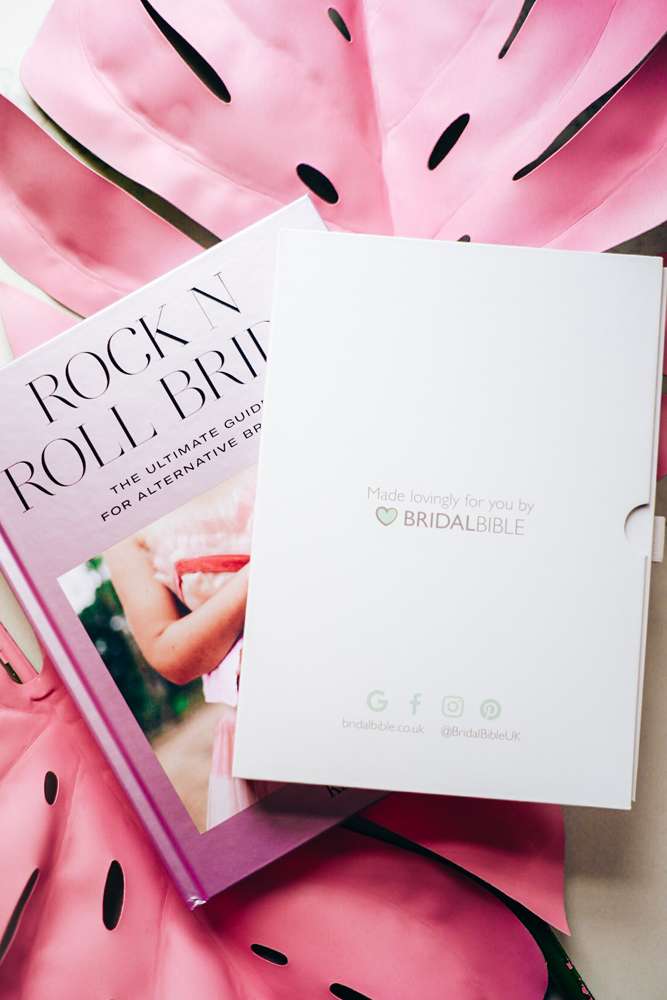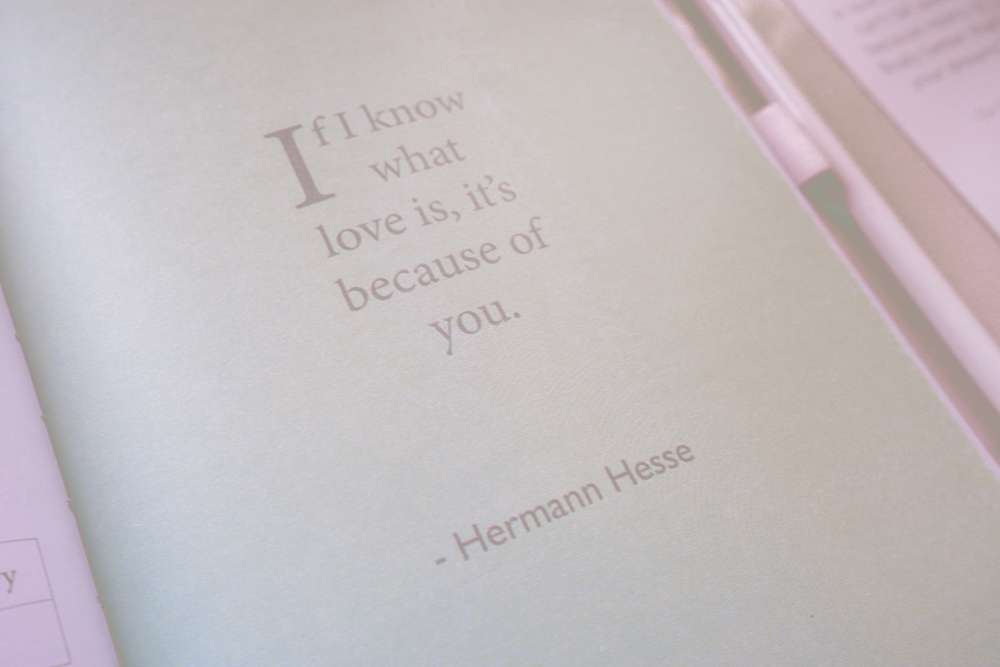 Bridal Bible is available right now and I'm excited to have partnered with them to giveaway SIX copies! We're giving away three on Instagram and three on Facebook and to enter all you need to do is visit these posts on Instagram or Facebook and follow the instructions – easy!
The contest is open to all followers, aged 18+. Competition closes at 8am (GMT) on Wednesday 7th August and winners will be randomly selected and contacted by DM within a week of this date. No purchase necessary.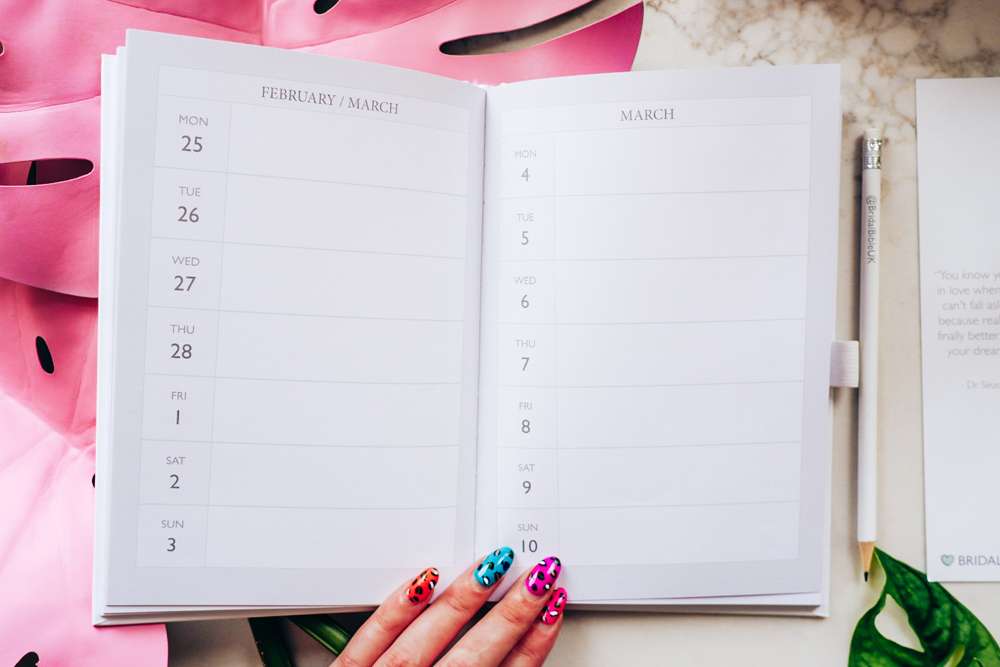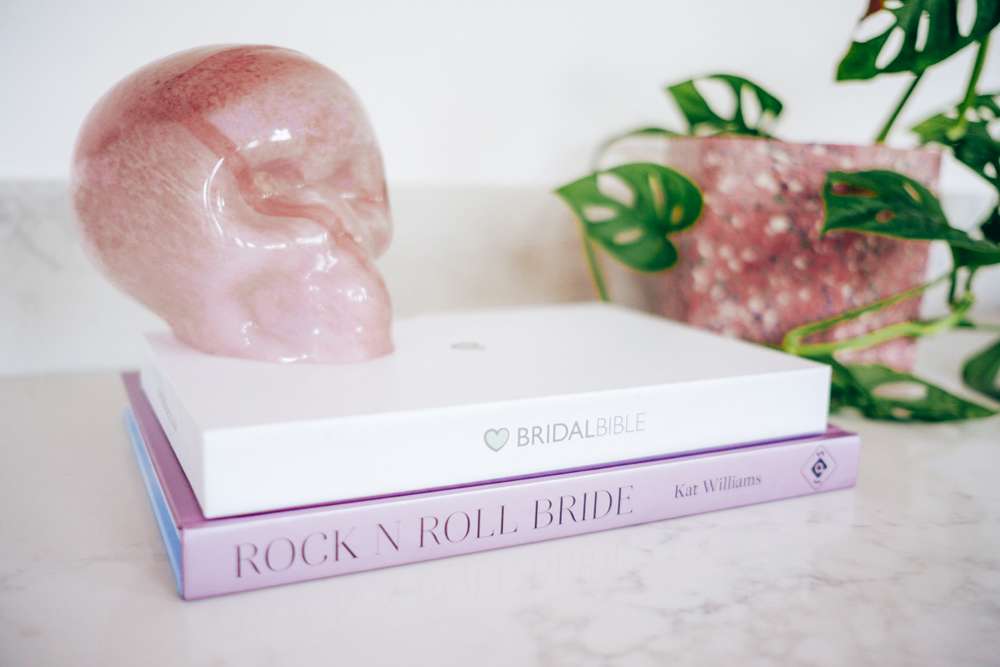 Good luck everyone and happy stress-free planning!