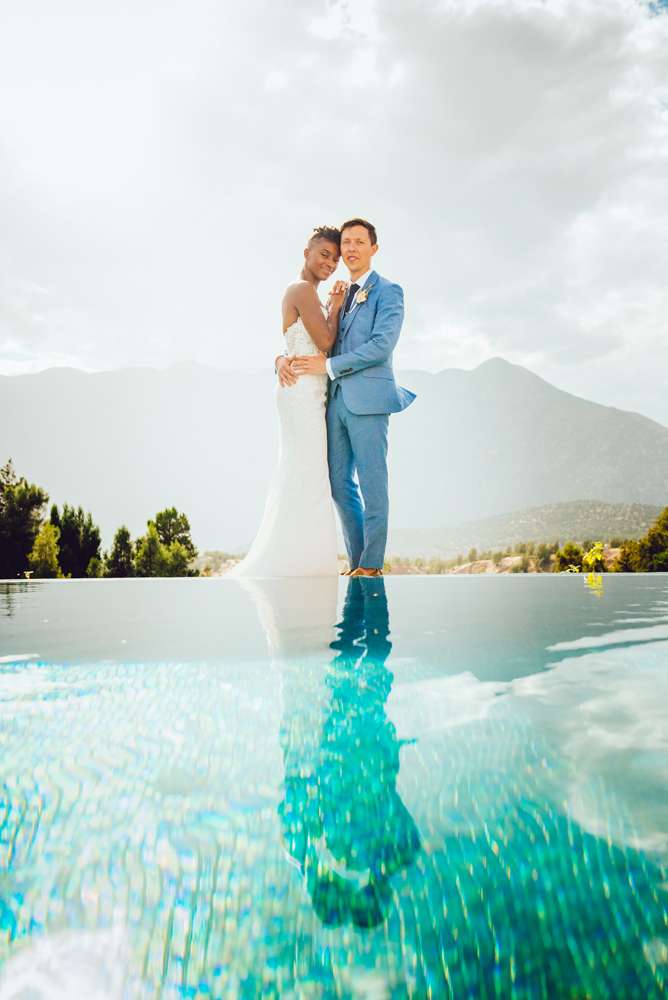 Ashleigh and Daniel decided to fly themselves and all their loved ones over to Morocco for their October wedding. They opted for the Atlas Mountains and had one hell of a cerebration at L'Amandier Hotel in the Ouirfane Valley, just south of Marrakech. The day after the main event, they hosted a casual BBQ for everyone and the theme was 'all white' with everyone dressed head-to-toe in white. They were legally married back when they got back to the UK a week later.
"My husband Daniel and I had zero experience planning weddings when we started our epic journey", began the bride. "The only reason we even embarked on planning a destination wedding by ourselves is because we were dissatisfied with the way that every venue we approached kept forcing us to choose from a set-menu of pre-packaged options (from flowers to food) that made it impossible to craft our dream day. We were working with a budget below the national average, so getting a wedding planner was never going to be realistic for us, but we still wanted a personalised experience that we could never forget!"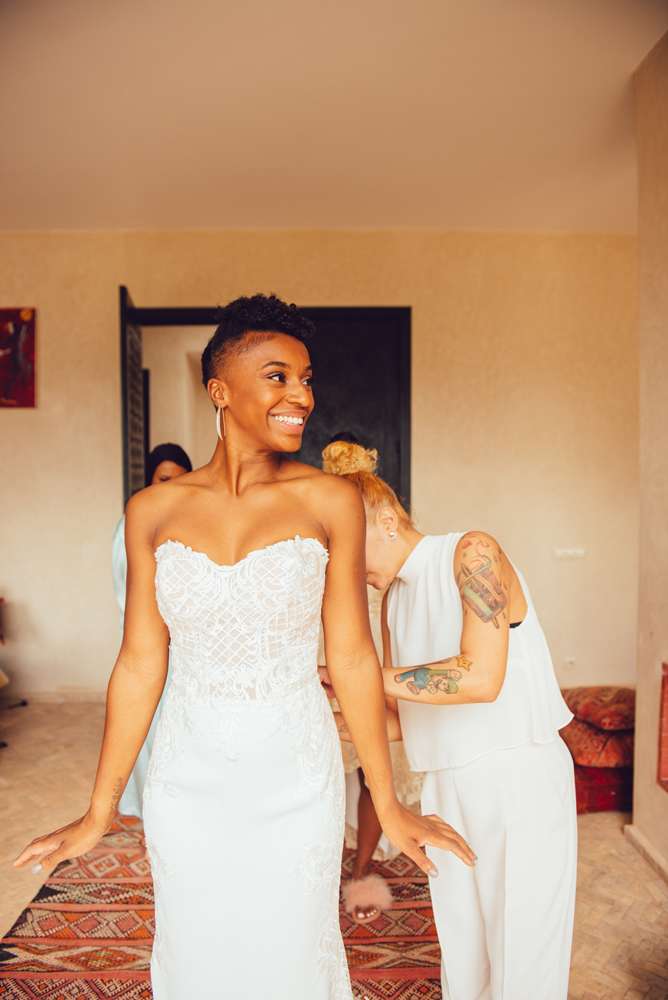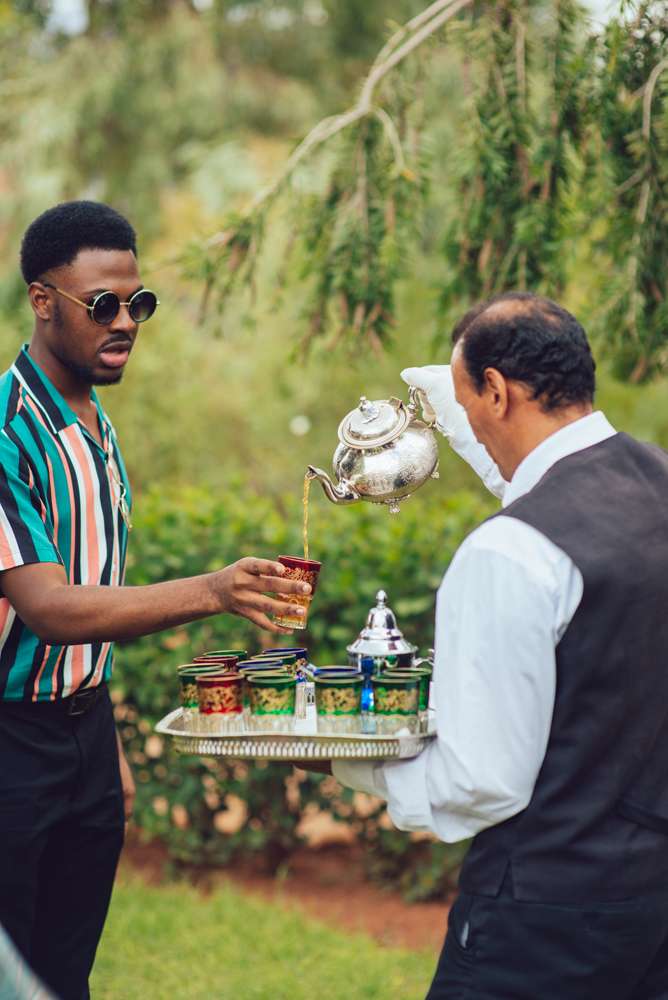 They were mostly inspired by their surroundings for the theme and decor. They made their own favours as well as the seating plan and all the paper goods.
"For us, the core values of our wedding were to have:
1. Key family and friends being able to attend
2. Lots of GOOD food – this may seem obvious, but you'll be surprised how limited 'package wedding' food options can be
3. An intimate, natural setting – we didn't want a big resort with lots of strangers milling around
4. Authentic charm – in our case we wanted our wedding to have a traditional Moroccan influences
5. Good music and dancing into the night!
Every time we were faced with tough decisions we had these core points to come back to. This made it a lot easier to be decisive and let go of anything that didn't really serve us."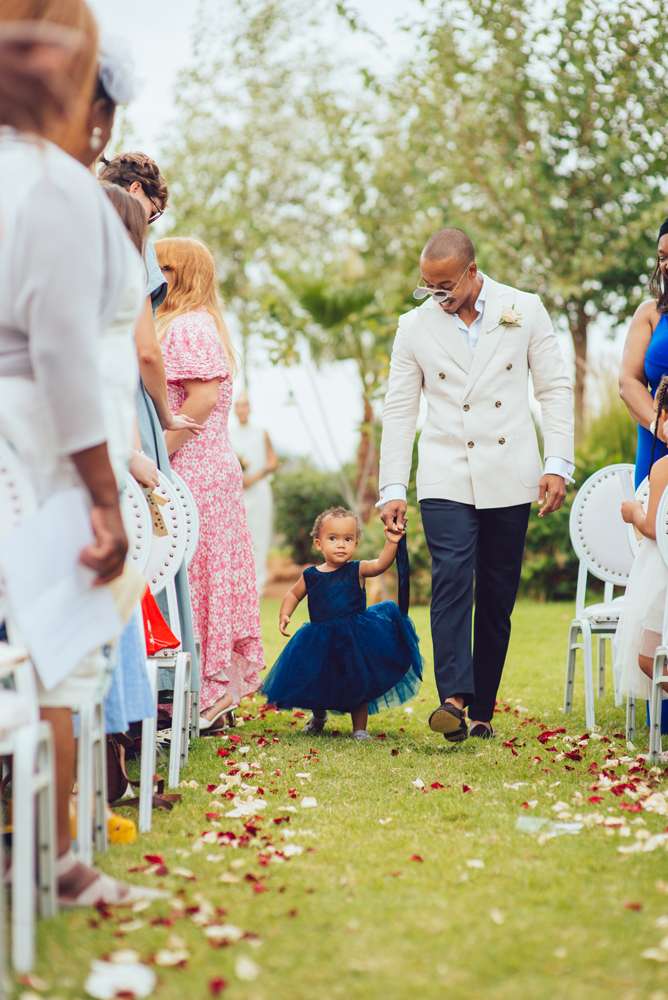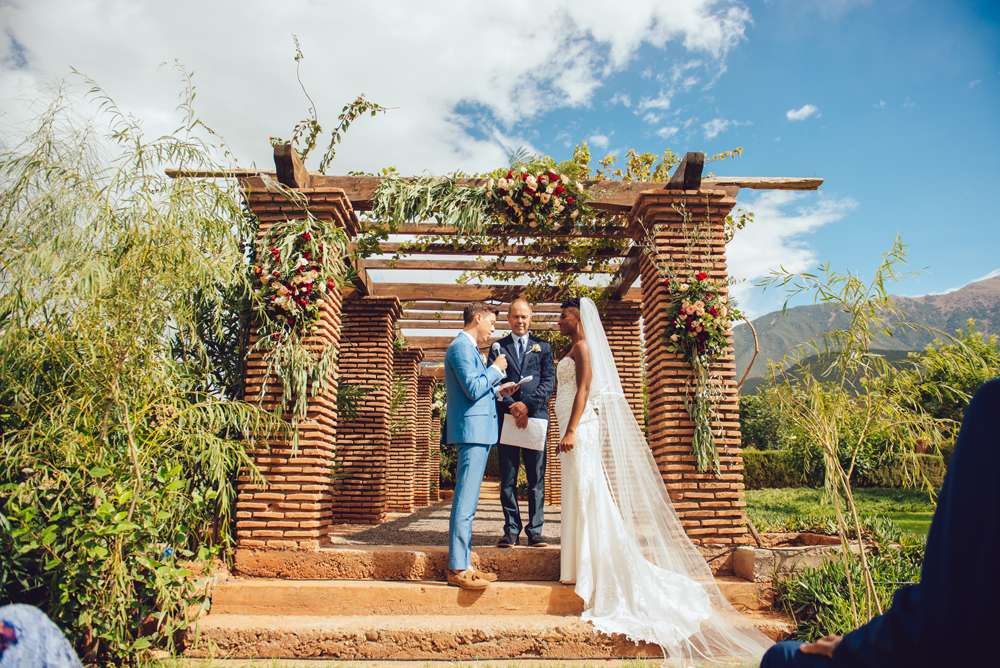 In-keeping with their desire to do things their own way. Ashleigh had a man of honour rather than a maid, and Daniel's dad lead the ceremony, "Neither of us is religious, but our families are so it was a balancing act pulling something together that honoured our religious upbringing without compromising our own beliefs", she explained. "Our vows made EVERYONE cry – literally everyone! My favourite part of the wedding was the ceremony, specifically, walking down the aisle and seeing my beau standing at the head of all the people I love. For Dan it was the party the next day! We were still at the venue and everyone had a chance to relive the wedding day and relax. I concur that it was a massive relieve to see it all come together!"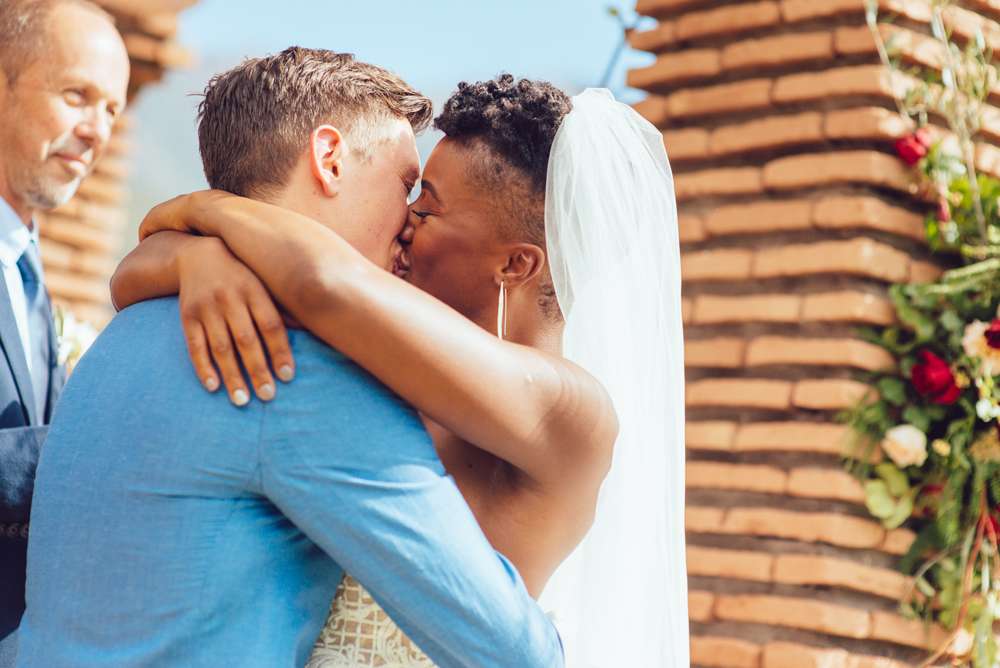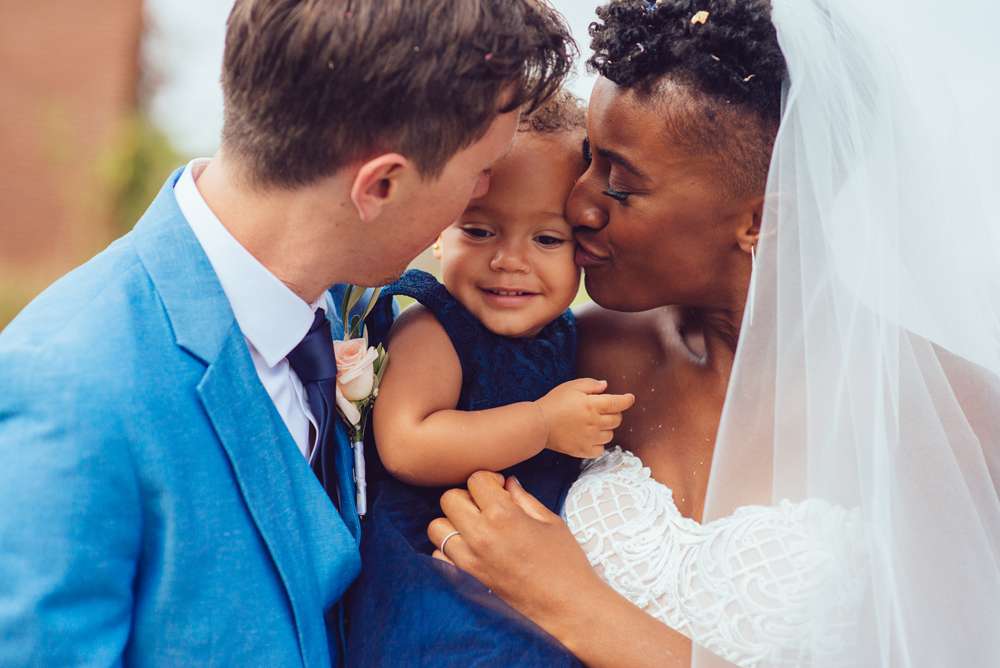 Of their £20,000 final spend, their biggest cost was the venue, but as they had exclusive use for two days AND it ticked all their boxes, they thought it was totally worth it. "Finding our dream venue was, I'm not going to lie, the hardest part of planning the wedding. We started our search online, though bridal magazines and recommendations from friends. We were happy to do the legal stuff back home in the UK which made it slightly easier."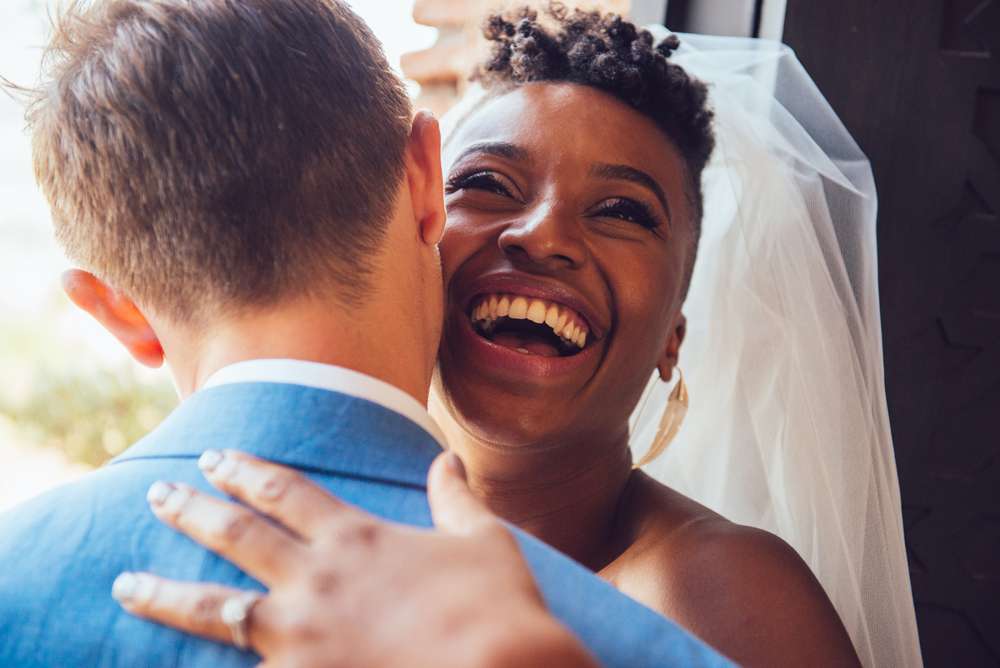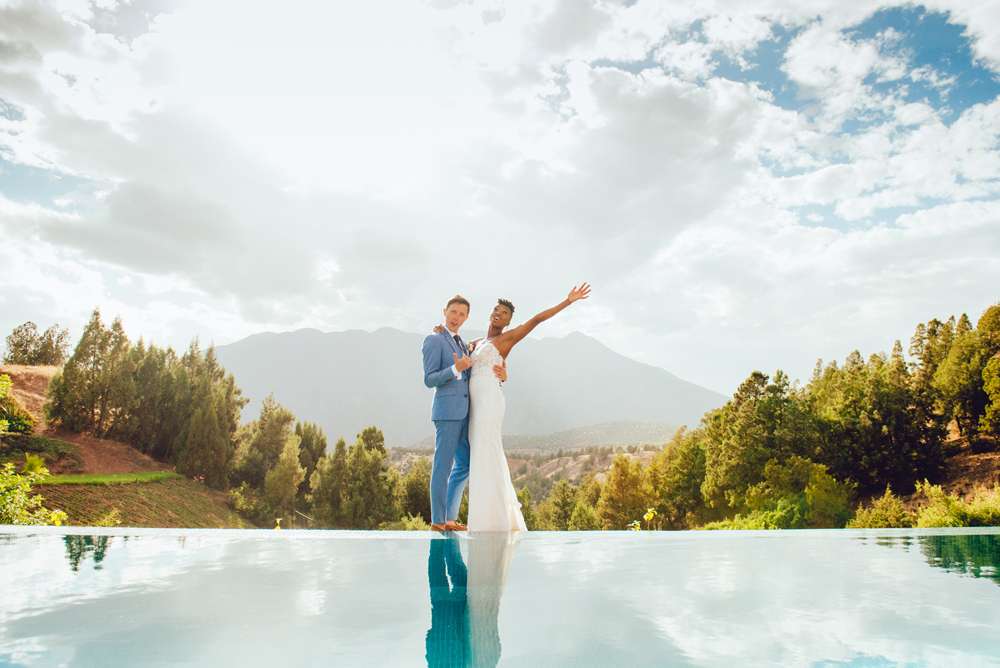 "We really wanted a destination venue that could house our immediate family and friends on site, and we found our first wedding venue in Essaouira, Morocco on AirBnB! Unfortunately, despite months of communication the host became unresponsive. We had had a successful pre-visit and had sent out our Save the Dates to family and friends, but the venue fell through."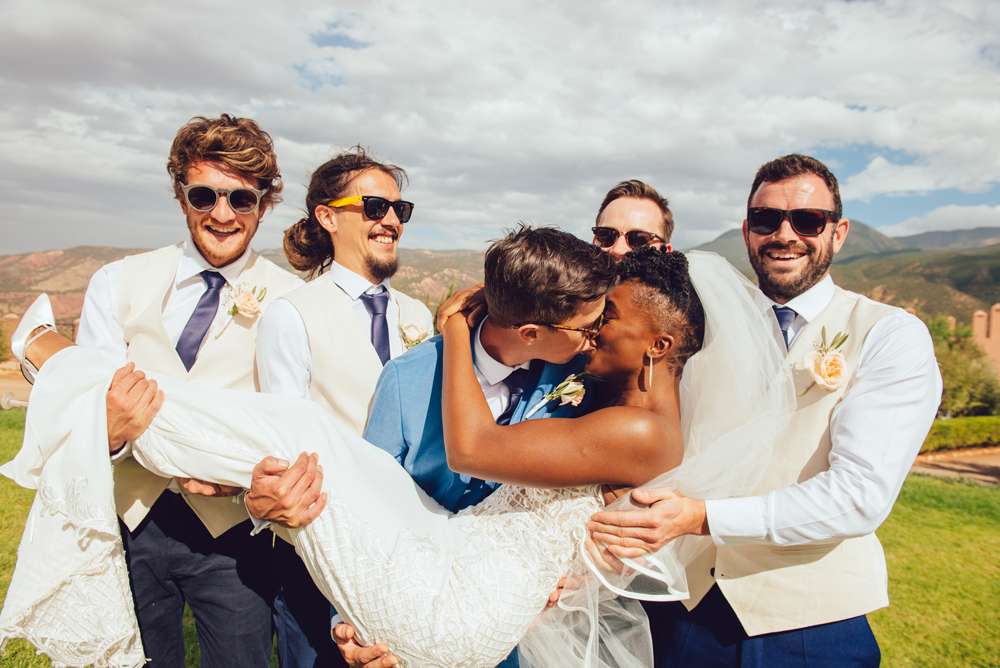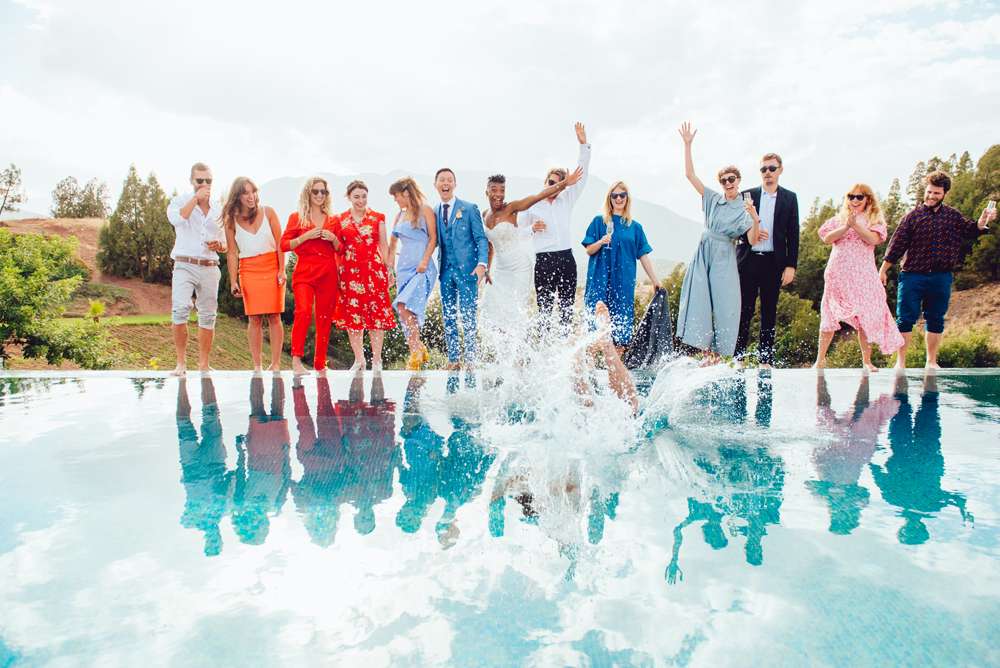 "We learned from this devastating experience that until contracts are signed and everything is locked in your booking is not a guaranteed. Our advice to other couples would be to protect yourself by getting comprehensive wedding insurance that covers weddings abroad (we got ours from John Lewis), and if you can it's good to have a back-up venue so you can get straight back on the planning train if things do go south."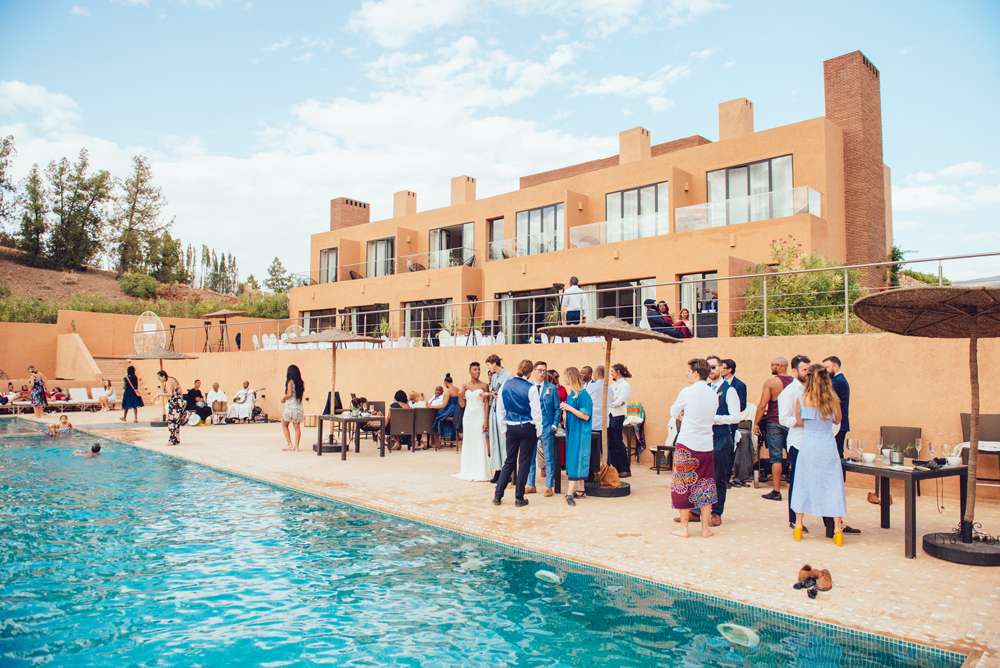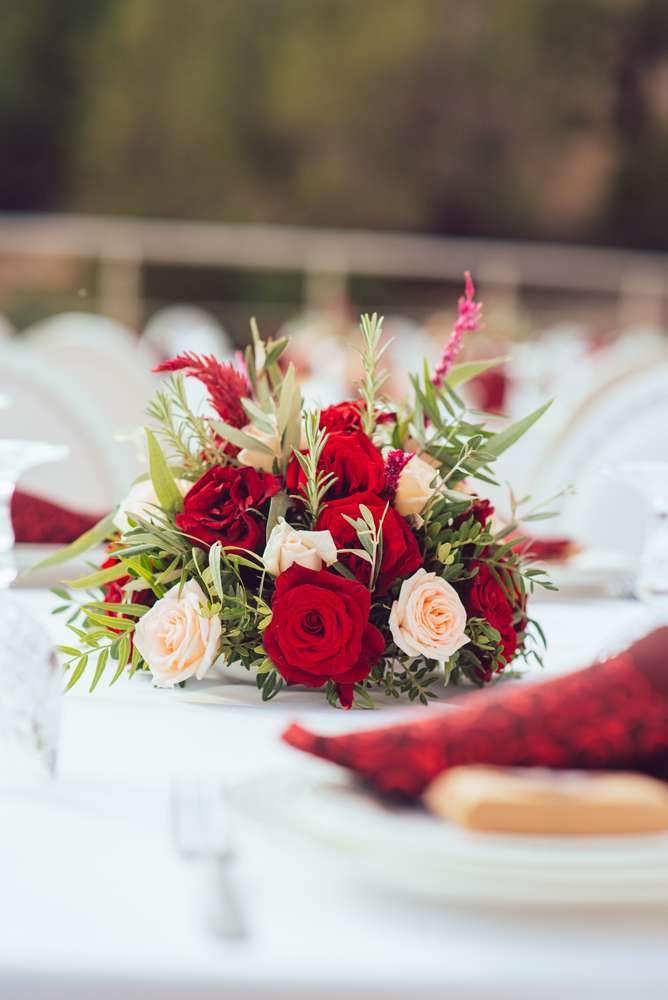 Although they loved everything about their wedding, they do wish they could have found budget for a videographer. Ashleigh continues, "One of the bigger compromises we made was to not have a videographer. We couldn't afford to film our memories if we wanted key family and friends to be a part of them. We used that part of our budget to contribute to flights, accommodation and transfers for people who couldn't afford to attend otherwise. It might seem like a big thing to miss out on but it's given our wedding a sort of folklore status. One of the best days of our lives only exists in our memories, through the stories attendees tell… And in the moments captured in these wonderful photographs."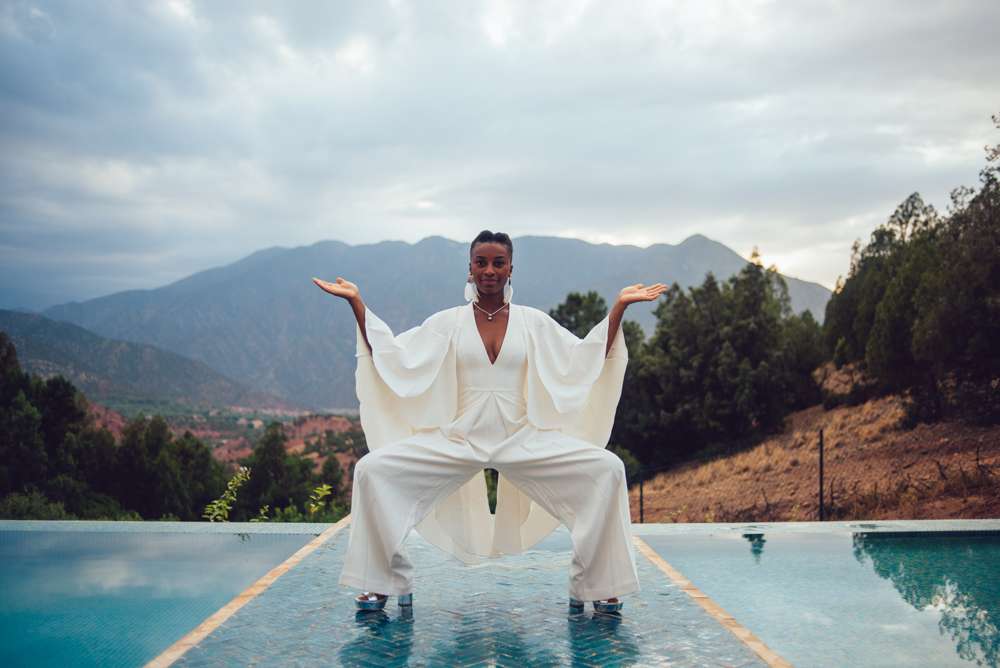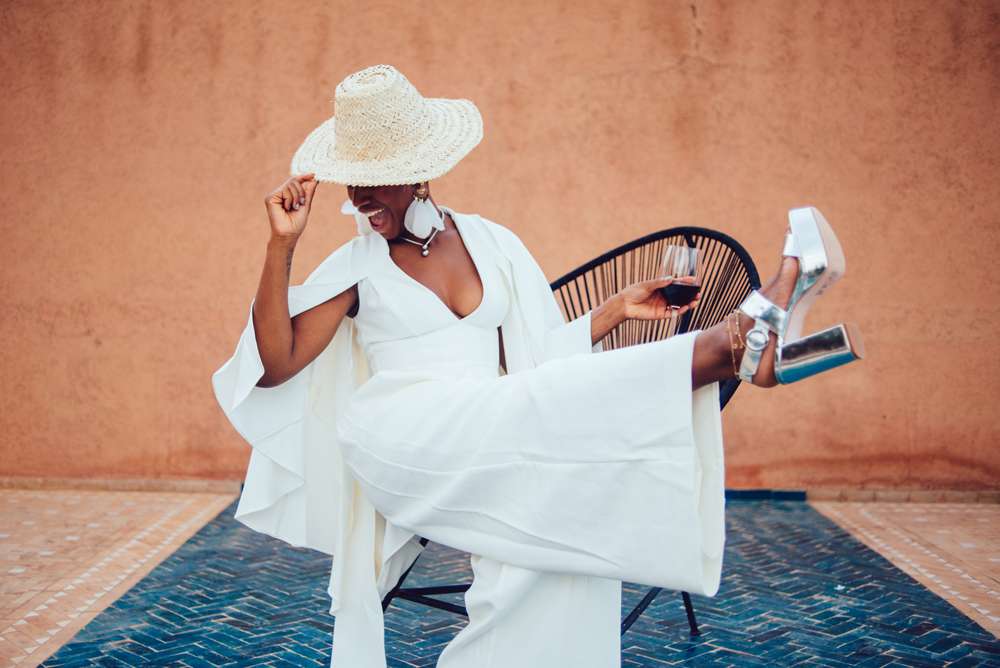 Any final advice for couple's planning destination weddings? "Managing you wedding from a distance can be challenging, so make sure you make the most of your pre-visit", she concluded. "Take a walk around the venue with your contact, and enact every stage of the day to highlight all the things that need to be done. Communication with your venue needs to be clear, they should respond promptly and ideally there will be no language barriers. It might be worth asking if they have a contact or office in the UK you can liaise with, especially if there's a significant time difference. When we were about six weeks out, contracts had been signed and all of the big things (timings, numbers of people etc.) had been finalised we set up a WhatsApp group with L'Amandier's manager in order to make sure we could communicate efficiently about all the finer details (like what colour table clothes we wanted). We were very lucky to have an awesome hotel manager on our side and because we hired the entire venue, he kind of became our wedding planner by default."