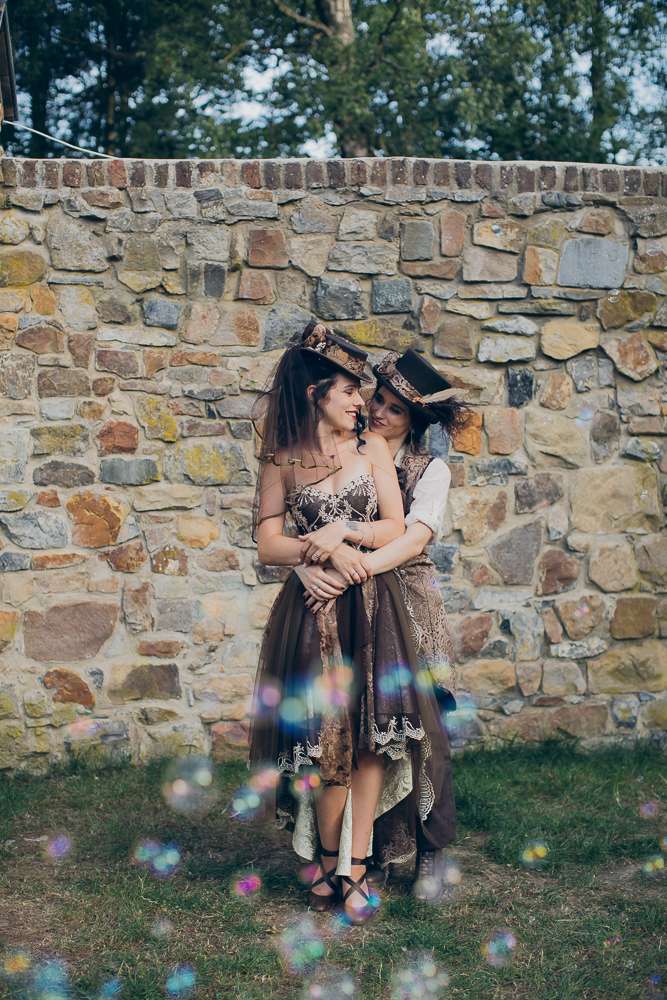 As fantasy cosplayers in their spare time, there was no doubt in their minds that Joana and Maria's wedding would be a fantastical fairytale! Drawing inspiration from all different areas – their participation in medieval festivals, their love of steampunk and all things rustic and fairytales; they didn't want to be constrained by one particular genre so they just chose all the things they love.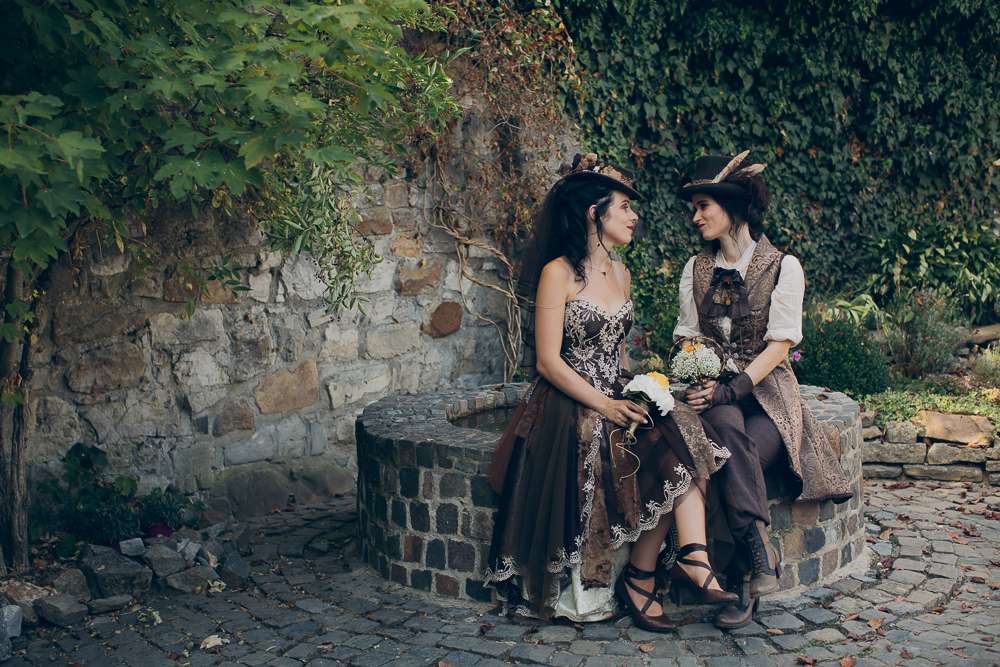 They brought their vision to life by DIYing practically everything for their big day – from their stationery to their ceremony and reception decor, they even made their own outfits, painstakingly keeping them secret from one another and stealing moments to sew when the other one was out.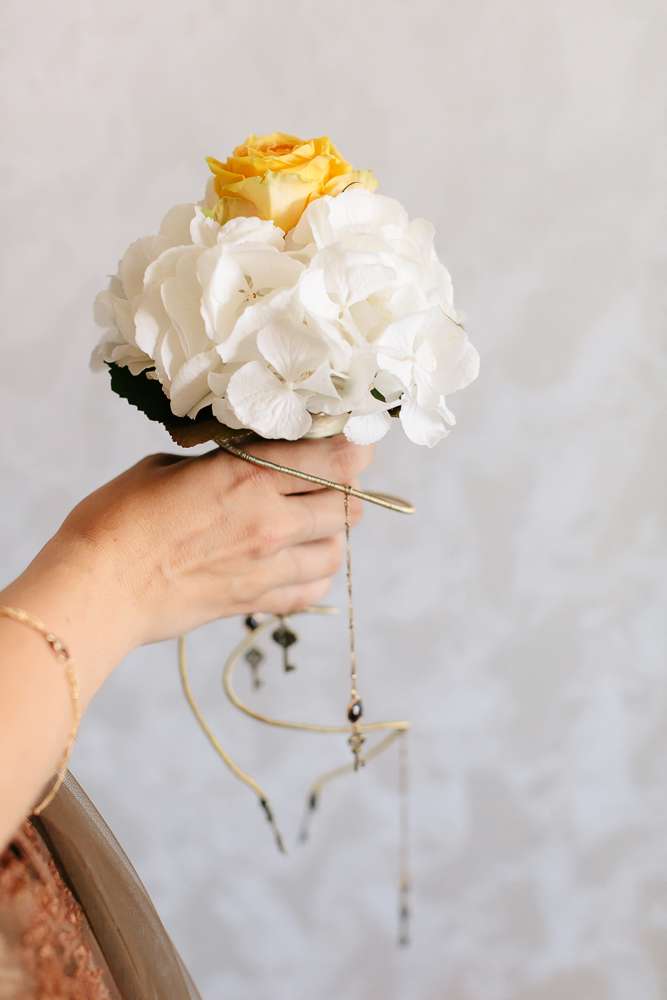 "It made it quite complicated and stressful at times, but sewing our own outfits was my favourite part of planning the wedding," said Maria. "We really wanted to surprise each other and have the first moment we saw each other's outfits at the ceremony."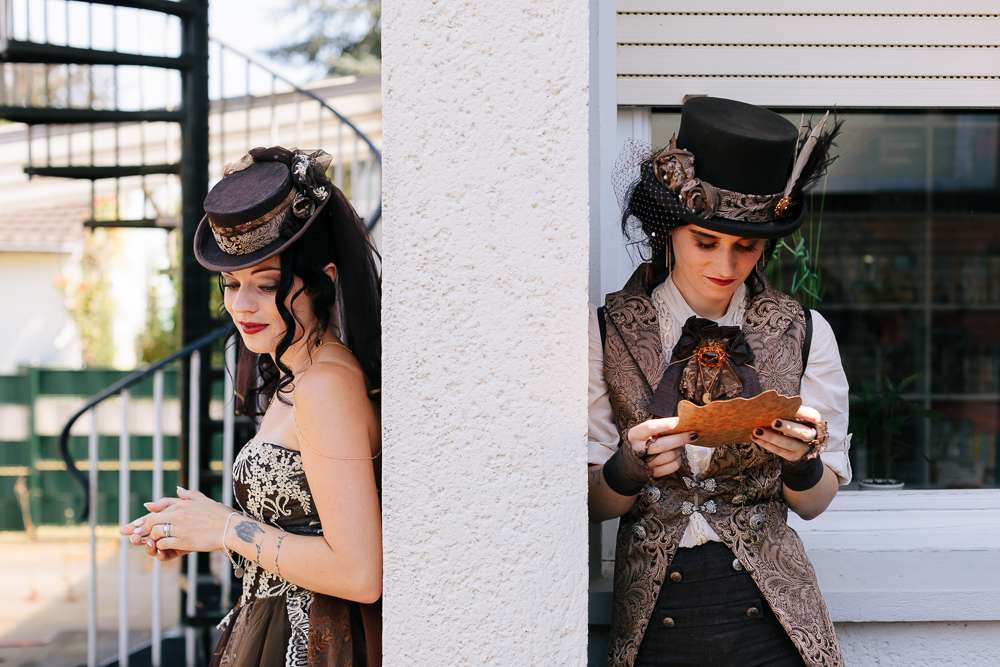 Before their ceremony, they had a 'non-look'; each standing either side of a wall to exchange gifts! It meant they could still have their surprise, whilst also sharing an emotional moment together before the festivities kicked in.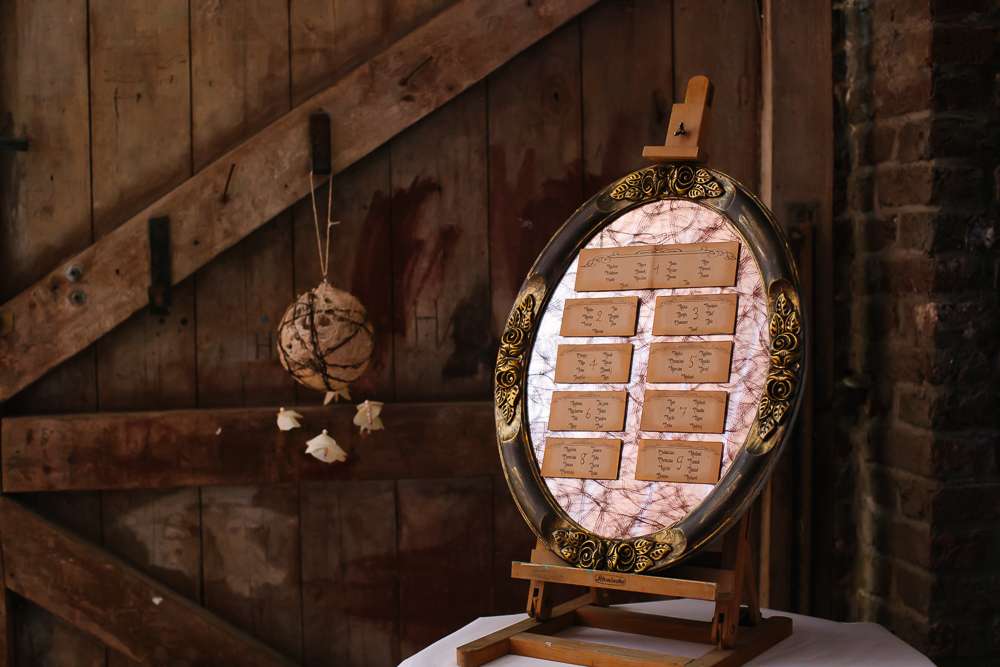 For their ceremony, performed in the grounds of their venue underneath a beautiful handmade rose arch, both Joana and Maria were walked in by someone close to them. They drank wine from medieval goblets, and then performed a handfasting ritual before exchanging rings from a chest that their maid of honour's had the keys for. They exchanged vows (with more tears) and then danced into the inner courtyard for their welcome drinks and barn reception.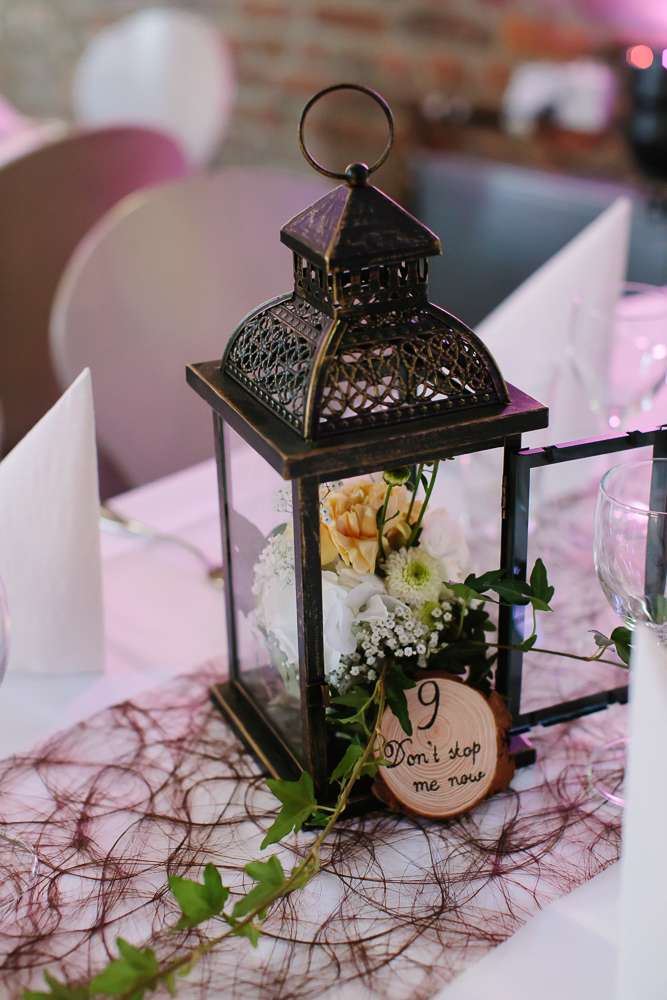 When asked if they had any advice for future couples, Joana and Maria suggest allowing yourself plenty of time to make the decisions right for you, and to delegate the running order of the day to those you trust so you can have fun and relax. "Also, make sure you have someone to tell the bride(s) when they should start walking into the ceremony. It wasn't something we'd thought to arrange beforehand so Joana nearly ended up missing it, someone had to go and find her to tell her I'd arrived!"