Pictured: Dusty Blue Night Dress by Bridal Garden Studio
If there's one thing I hear over and over again from the brides in our private Facebook group, it's that they're sick of only seeing the same traditional wedding dresses in every boutique they visit. They want designs that are different, quirky and colourful! They want to support independent designers and they want to find a unique gown, veil or piece of jewellery to help them feel like the bad ass bride that they are.
Bricks and mortar boutiques are not always the best place for alternative babes to find the wedding dress of their dreams, which is why so many of you flock to the internet for your search. And today, I'm about to blow that inspo wide open by introducing you to a brand new online bridal marketplace.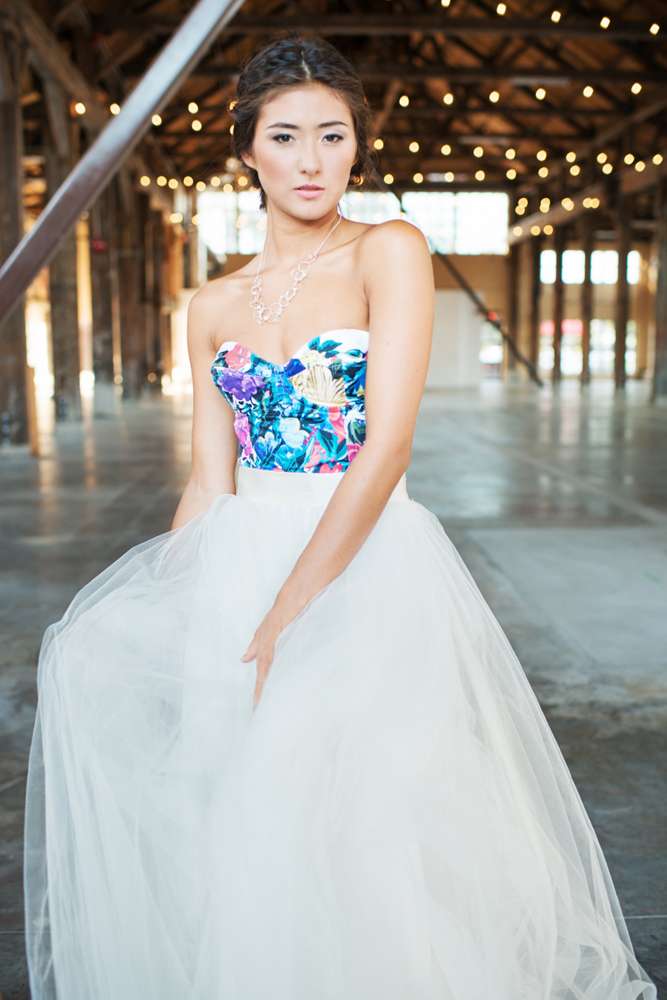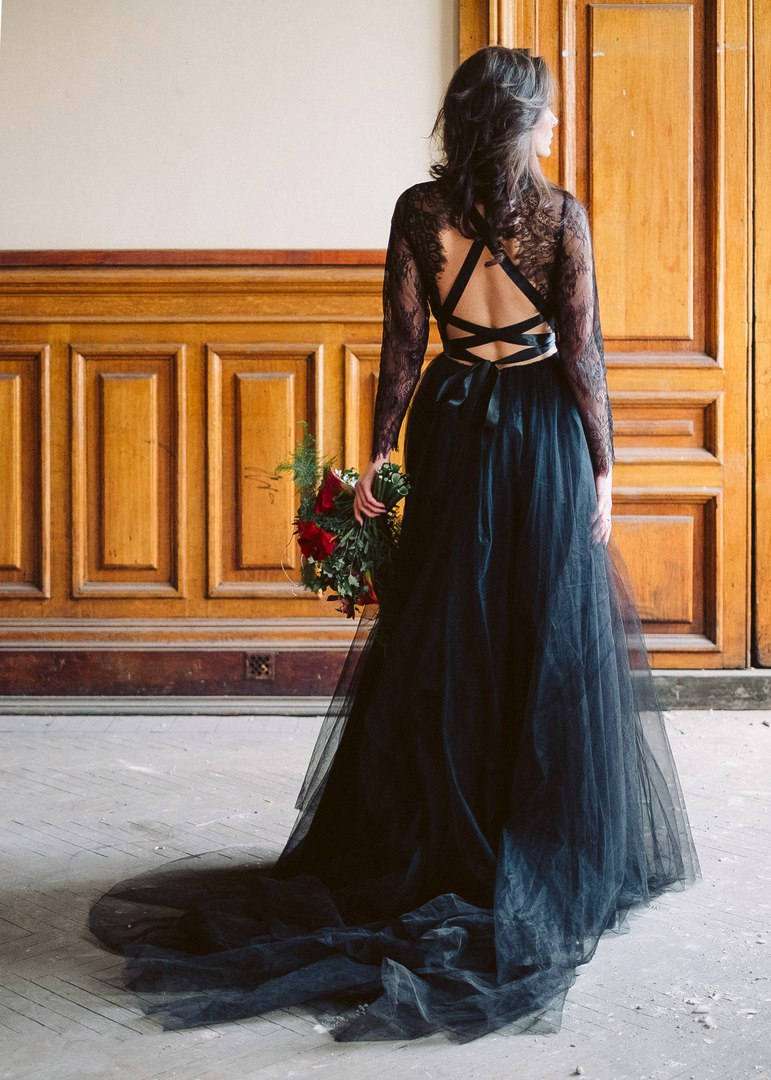 Pictured: Separates by Pure Magnolia, black dress by Bridal Garden Studio, bolero by MillieIcaro, dress by Amelia
Launching today, She Wore Flowers is dedicated to showcasing quality bridal products by trusted independent designers and small labels from all over the world. While there are similar sites for things like crafts, vintage and homemade items, unlike some of the others you may have already heard of, She Wore Flowers is focused only on wedding items. All of the featured designers have to apply or be invited to sell on the platform meaning you know you'll always be buying from a company you can trust too.
So now, rather than having to trawl though hundreds of pages and websites to find your dress gown, jewellery or veil, you can visit She Wore Flowers and see their beautifully curated selection! The main products they carry are wedding gowns, bridesmaid dresses, jewellery, accessories (such as veils, headpieces, sashes and garters) and underwear and loungewear for the big day. This includes lingerie, robes, and even gorgeous lacey backless, strapless bras available in a multitude of shades for different skin tones (hell yes!)
The products listed on the site vary in price range so whether you have £100 to spend or £1000, you're sure to find something you love. Plus, with their referral programme, if you recommend SWF to a friend you'll be rewarded with points which can be put towards further purchases on their site!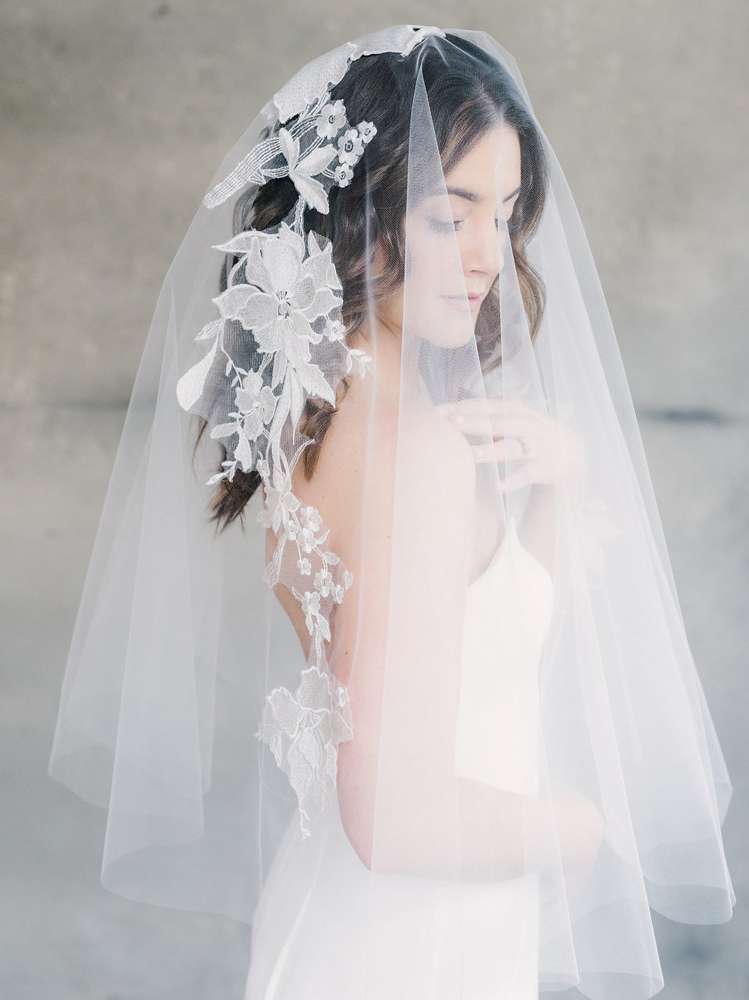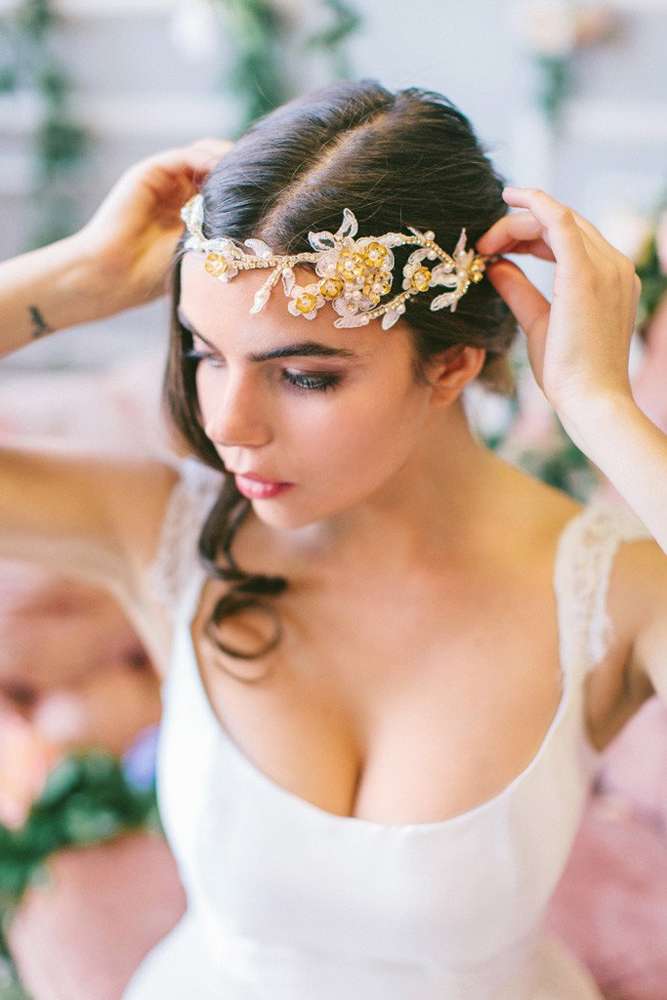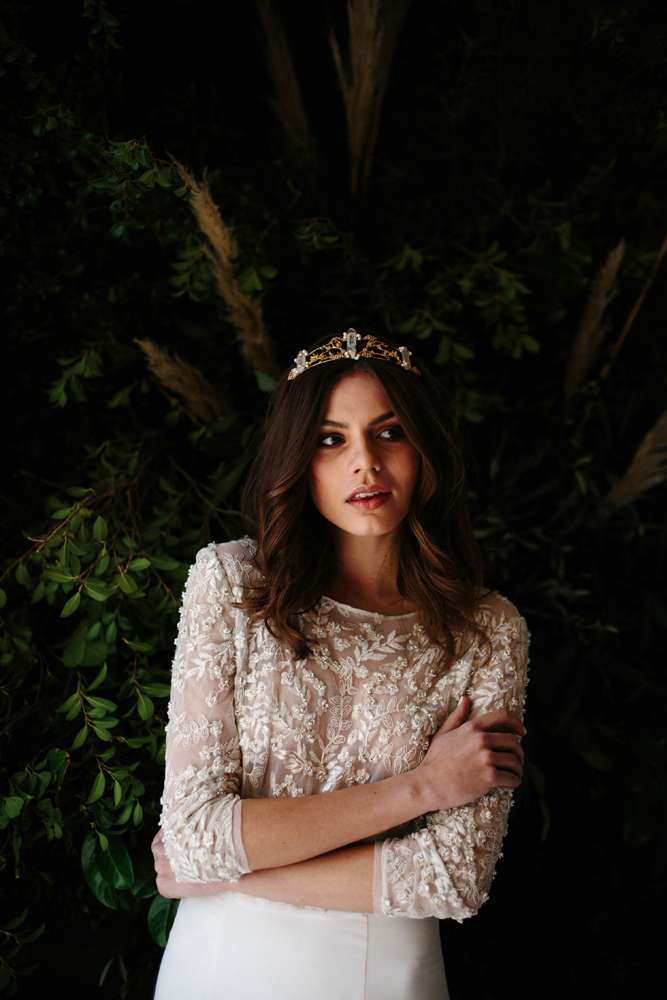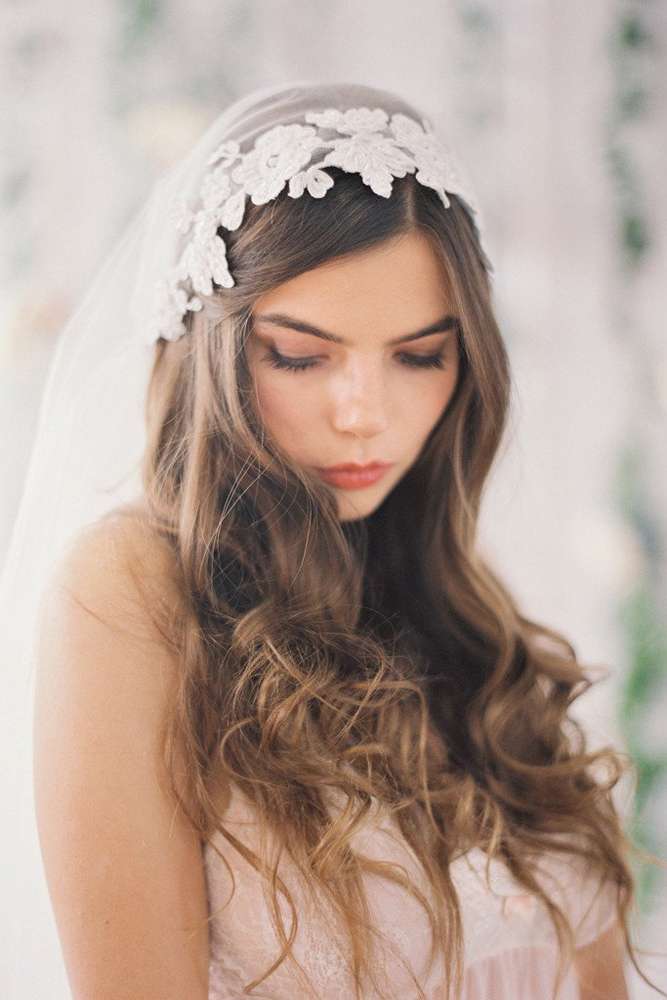 Pictured: Veil by Alice and Mae Bridal, headband by January Rose Bridal, crown by Blue Meadow Bridal, juliet veil by January Rose Bridal
Although they are based in Canada, this is truly a worldwide operation and they are launching with a few wonderful UK suppliers (with new ones being added soon!) including Blue Meadow Bridal (based in Belfast) and Francis Bridal (based in London). However, the real beauty of She Wore Flowers is that you're buying your items online, liaising with the designers directly, so it actually doesn't really matter where in the world you, or they, are located. All their listed designers can ship worldwide.
WIN A WEDDING DRESS FROM ANGELLURE!
To celebrate their launch, She Wore Flowers are currently hosting an AMAZING competition for one lucky bride-to-be to win a wedding dress from Angellure! Based in the Ukraine her gowns are breathtaking, made from the most beautiful lace and tulle. I'm OBSESSED!
To enter this contest all you have to do is visit sheworeflowers.com and you'll see the link on the home page with the instructions. They are actually going to be doing monthly giveaways too so be sure to follow them on Instagram (@theswfmarket) to be the first to know when each contest is announced.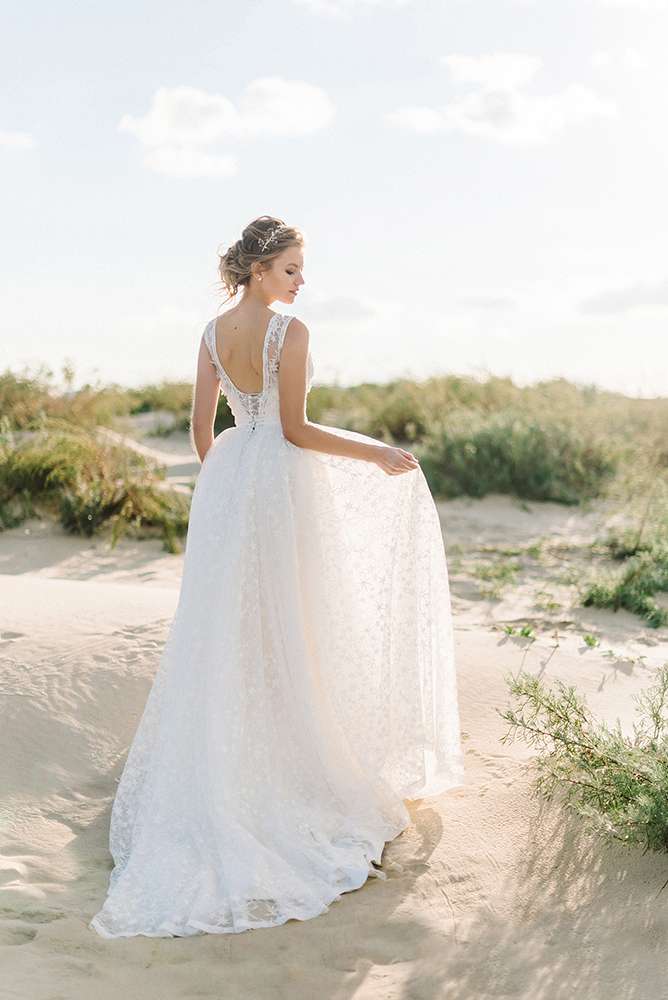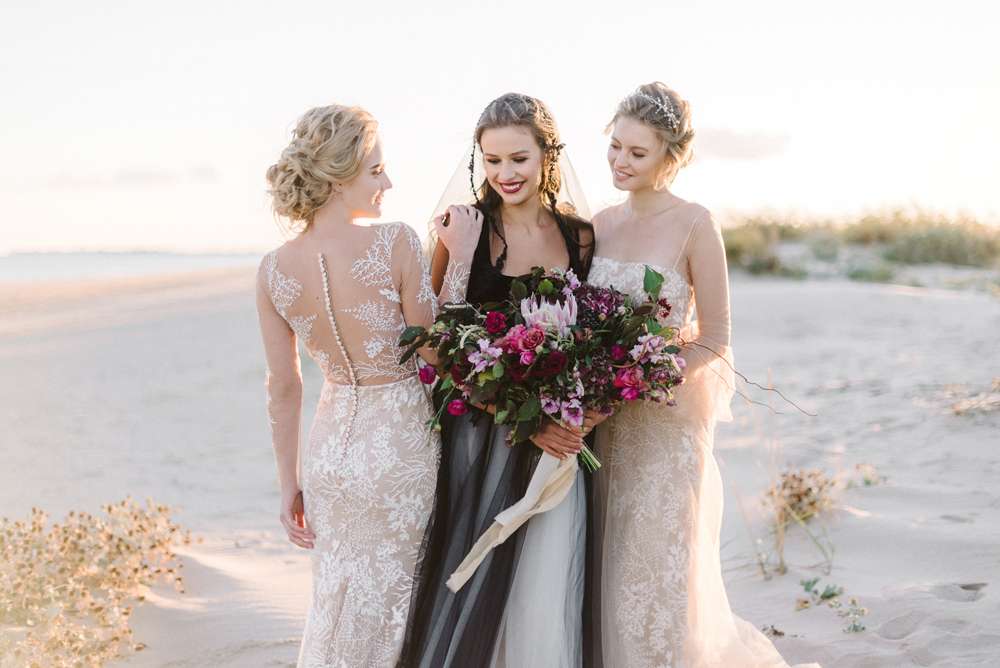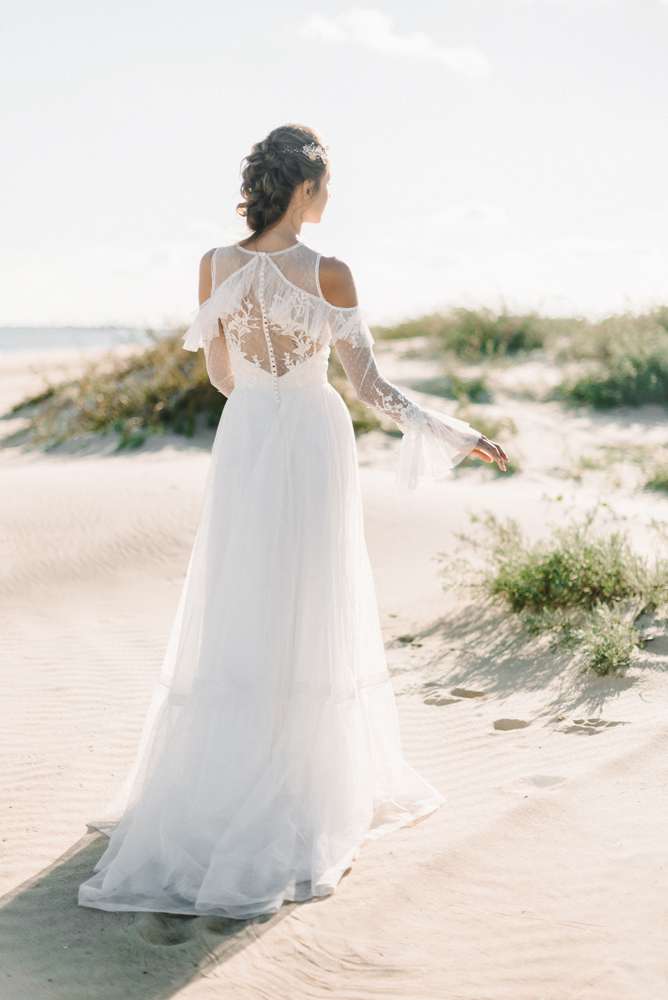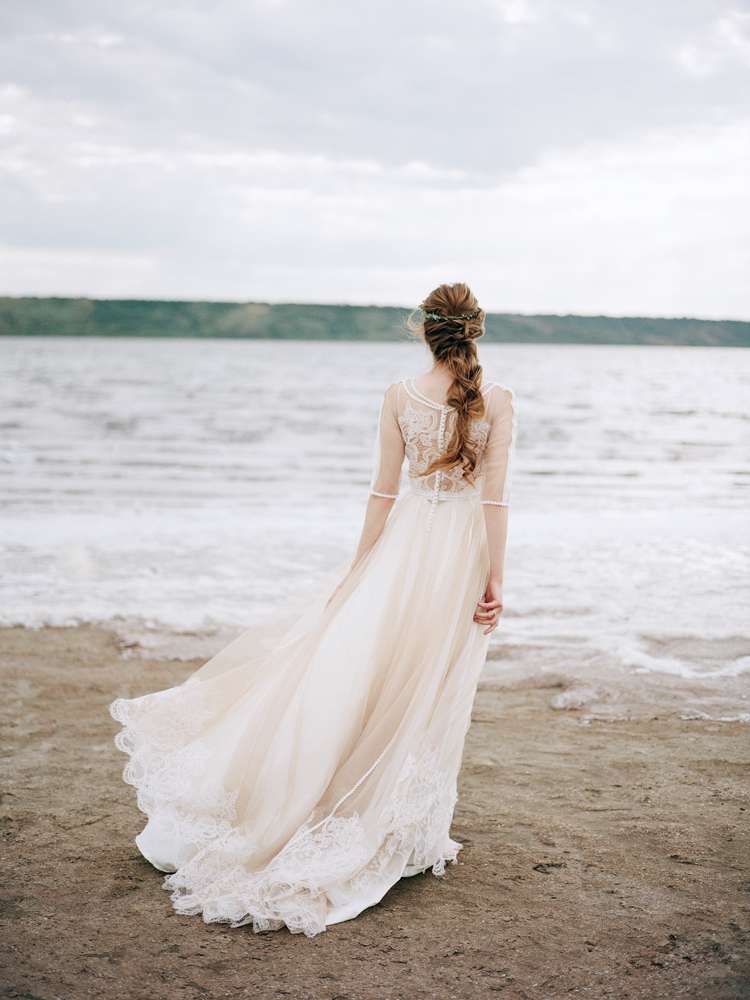 Pictured: All dresses by Angellure
She Wore Flowers want to revolutionise the way that the world shops bridal. They are passionate about showcasing hard-working, independent designers by giving them a route to market and providing a community of like-minded, fierce entrepreneurs pouring their hearts and souls into their work. If you are a designer you should absolutely get in touch with them by the way. They are always looking for new designers to work with.
I am so excited to be sharing She Wore Flowers with you all today. I absolutely adore their concept, the designers that they're working with and the fact that you can shop almost your entire wedding outfit from the comfort of your own home. Big wins all round!