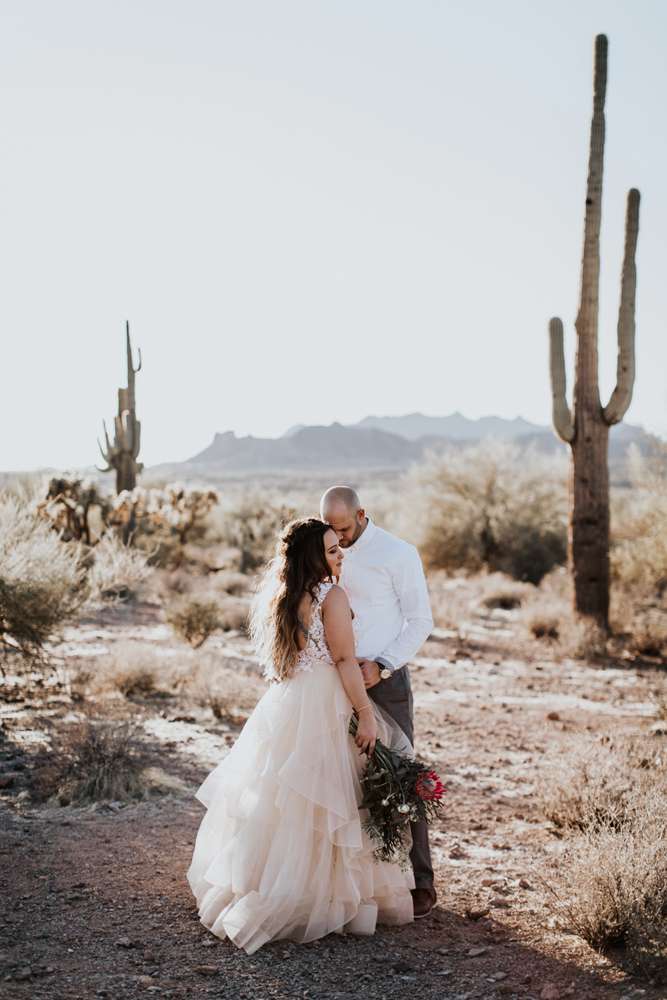 Caitlin and Matthew did what many engaged couples dream of – they ran away and eloped! They wanted their wedding to be about the two of them and their love, without all the politics and drama that we all know can go into planning a big wedding! They were hitched at Superstition Mountains in Apache Junction, AZ.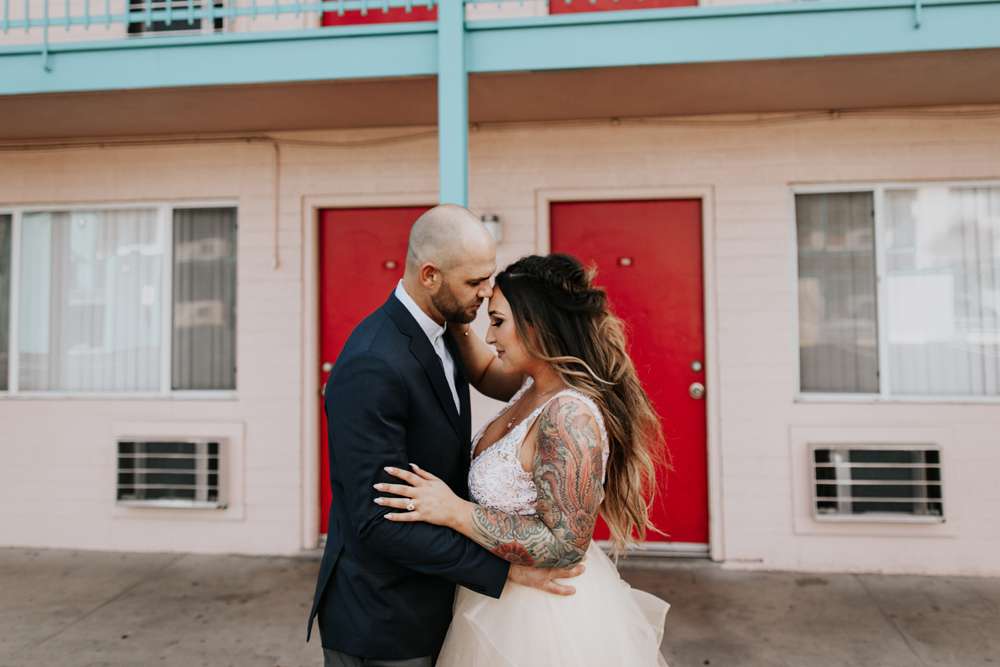 "We knew we wanted our wedding to be just about us rather than plan the day around guests", the bride explained. "So we spent our wedding day taking our time and just enjoying each other. Another unique aspect about our wedding was that our second photographer also stood as our officiant! This totally worked great for us because we really wanted our ceremony very intimate so by having Ben do both it cut down on having an extra person."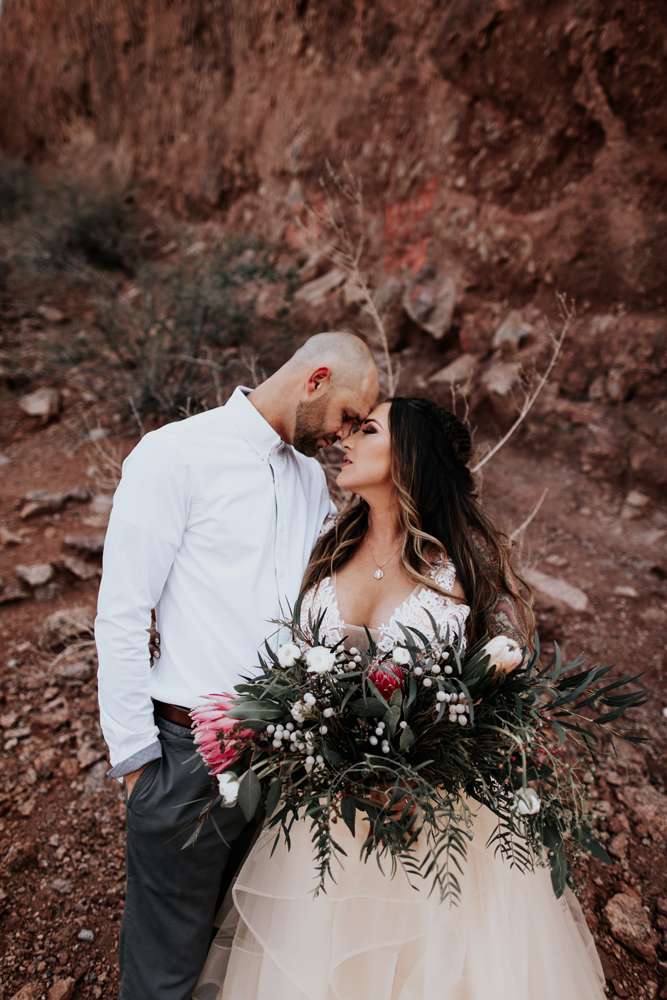 "Our ceremony was amazing!!!!" she continued. "We got married during golden hour at the base of the Superstition Mountains in Phoenix Arizona. The light was UNBELIEVABLE and the golden hour seemed more like golden hours because it just kept getting better and better as the sun continued to set! We wrote our own wedding script and vows and we chose to keep it short and sweet. We hiked for about one mile to get to the spot that we had our ceremony and even the hike up was so memorable."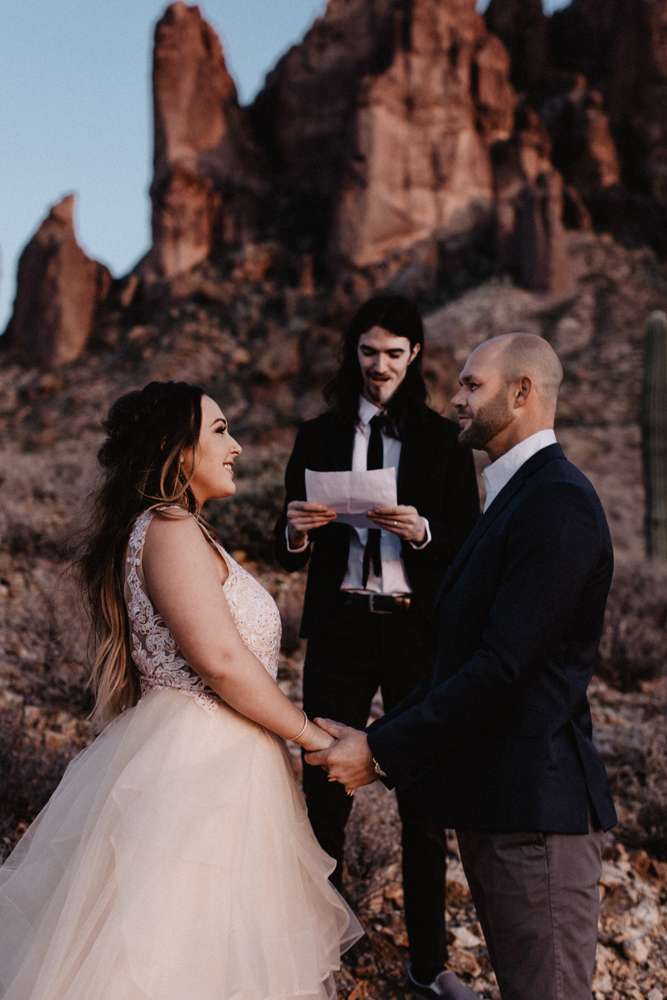 In total they spent around $4000, but this also included their flights to Arizona. "We didn't really have and solid budget, we just knew that we didn't want our wedding to put us in debt so we planned our wedding like we would plan a vacation. We wanted to focus more on the experience rather than spend money on 'things'."
Caitlin wore a prom dress and it cost her under $410 and didn't need any alterations. Matthew wore clothes he already owned with a jacket be bought especially for the occasion from Nordstrom Rack. They also saved on the flowers, by buying them from the flower market and putting them together themselves, in fact they really only splashed out on their photographer, Sarah Price, and their custom calligraphy stationery by Coffee & Calligraphy.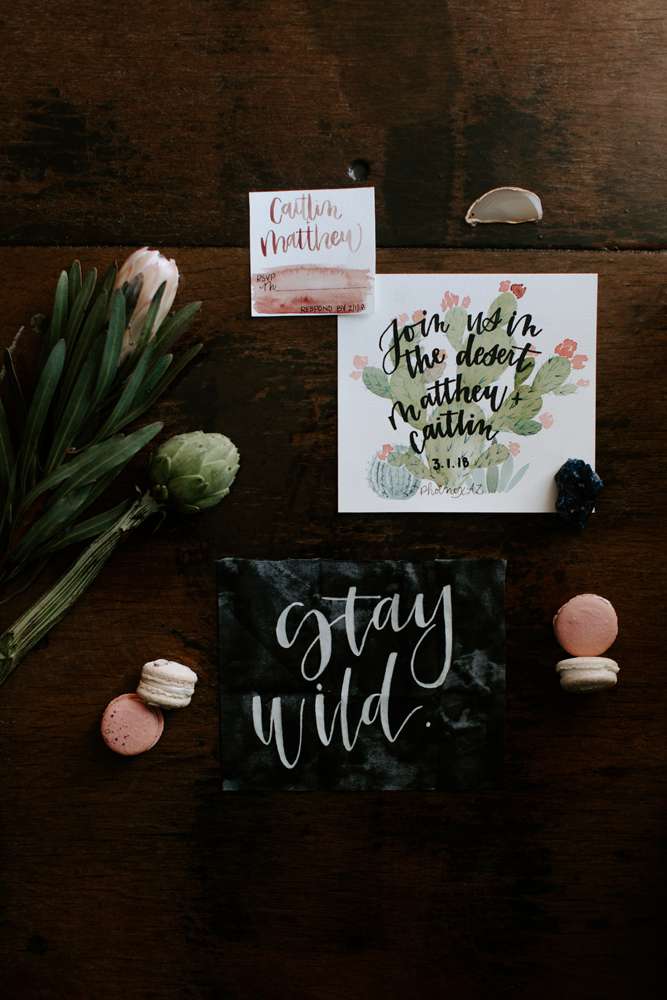 "We didn't have many details to DIY but I knew I wanted to my bouquet. I envisioned a very messy but minimal bouquet but I wanted that thing BIG! Sarah and I met at the flower market in Downtown Pheonix the day before my wedding and we picked out the most lush greens and beautiful blooms. It was important to me that Sarah liked the flowers I choose because to me every flower is pretty but I wanted to pick flowers that she thought would photograph well. Needless to say my bouquet was amazing and I don't think I could have ended up with anything better even if I paid someone big bucks to do it."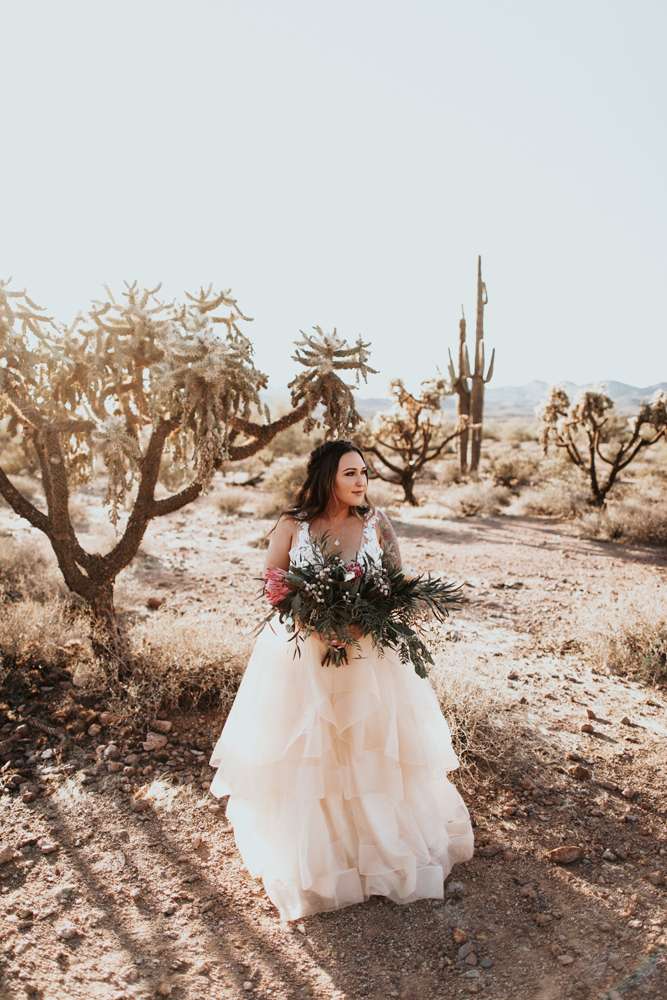 Theme-wise, by simply choosing things in a style they love, they ended up with sort of a desert boho glam vibe. "I would say the best way to describe our wedding was boho and glam", said Caitlin. "Being in the beauty industry I knew that I wanted amazing hair and make up and I didn't want a super boho natural look but I also wanted our wedding to be very minimalist as far as details and timeline. We love to travel so we wanted our wedding to represent an adventure rather than a party."