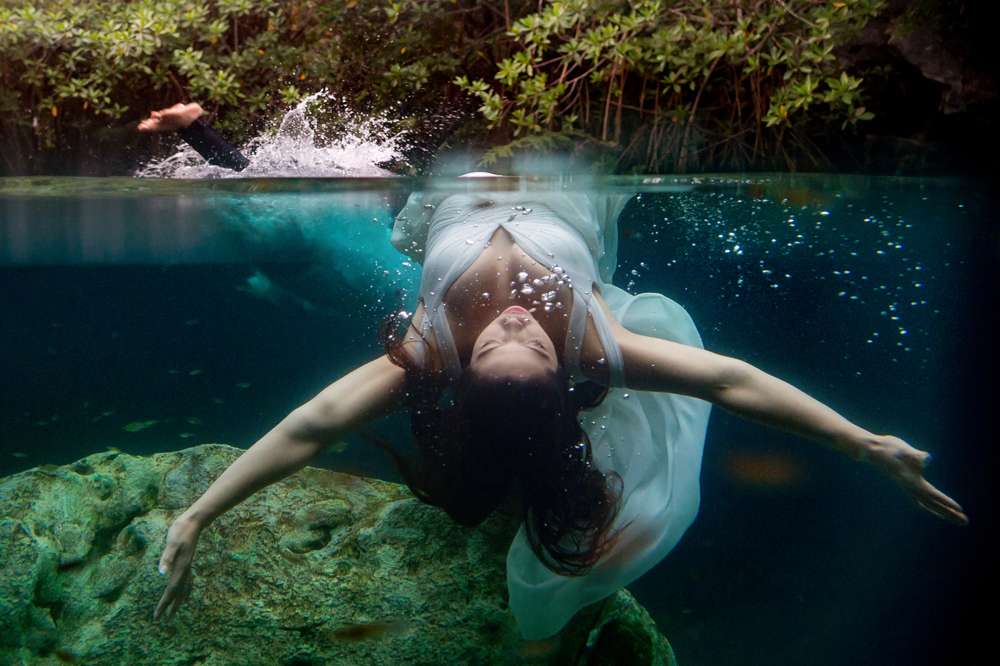 There is a special Rock n Roll Bride legendary status bestowed upon any couple that jump into a lagoon, in their full wedding get up, as part of their wedding celebrations. Dilena and Derek, who were married in Playa Del Carmen, Mexico did just that! And, yes, it's was spectacular as it sounds. The drone photos though, I mean GODDAMN, this utter is photographic magic!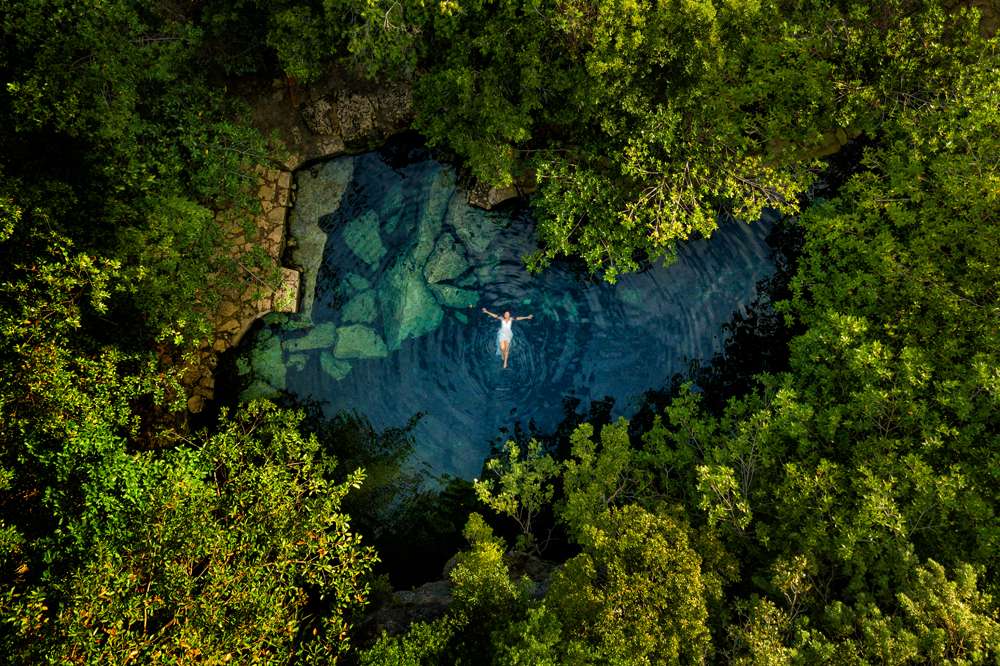 They wanted their March wedding to be themed around travel and their love of Mexico itself. "Derek and I love aviation and it was one of the first topics we talked about when we first met", explained the bride. "Since then we try to travel someplace new each year and wanted to add this element to our wedding. We both love adventure, travel and experiences we wanted to create this for our guests and family."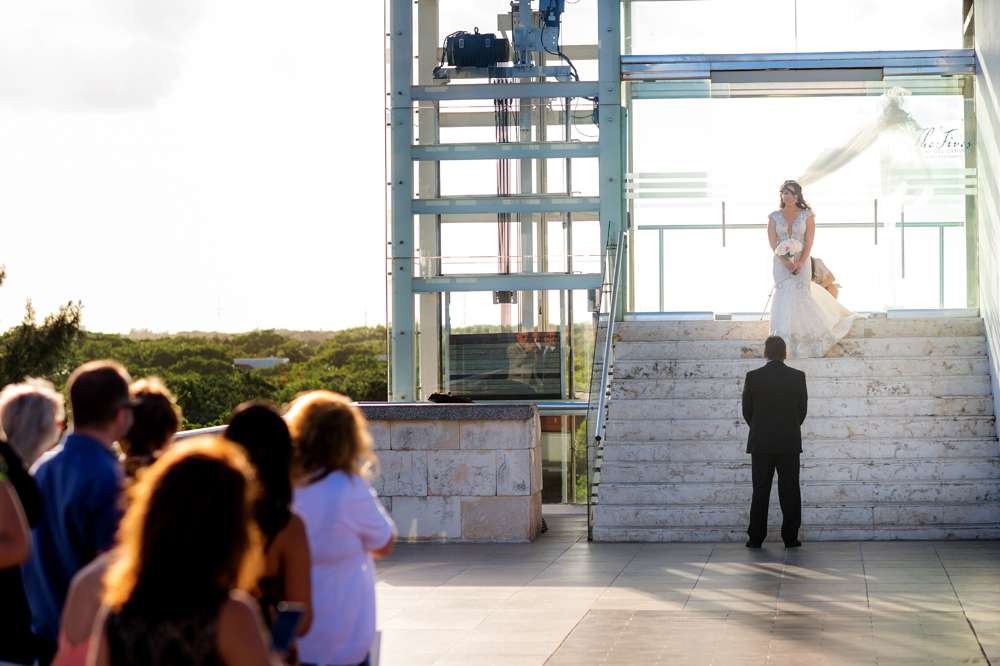 As many of their guests travelled to Mexico attend their wedding, they wanted to show them what the country had to offer. "We wanted to share our lifestyle and love of adventure with our guests. We had a full adventure day with our guests before the wedding. We went ATVing, ziplining and rappelling, we visited a cenote and went on a hike at Coba."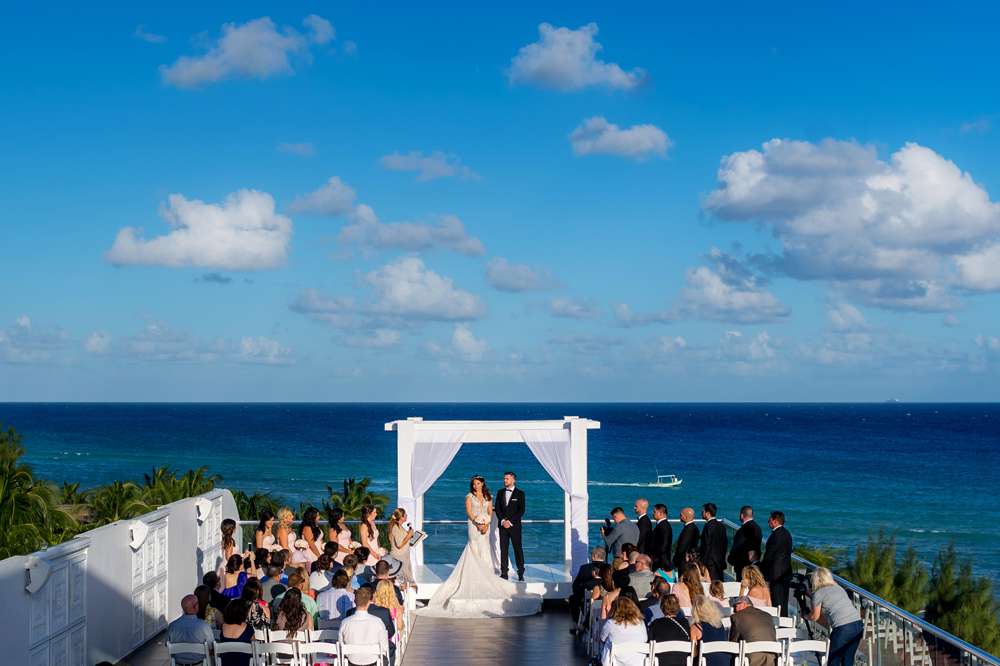 The ceremony itself was held on the sky deck at the Azul Fives Beach Resort. It was a beautiful location, one that didn't need any additional decor. They wanted to keep everything as simple as possible. "We choice a location that would be unique for ourselves and family", Delina continued. "It was pure magic! I always wanted a unique setting and being on the sky deck was just pure perfection. We really saved money by not having extra decorations. I reused my flowers from the bouquets for centrepiece."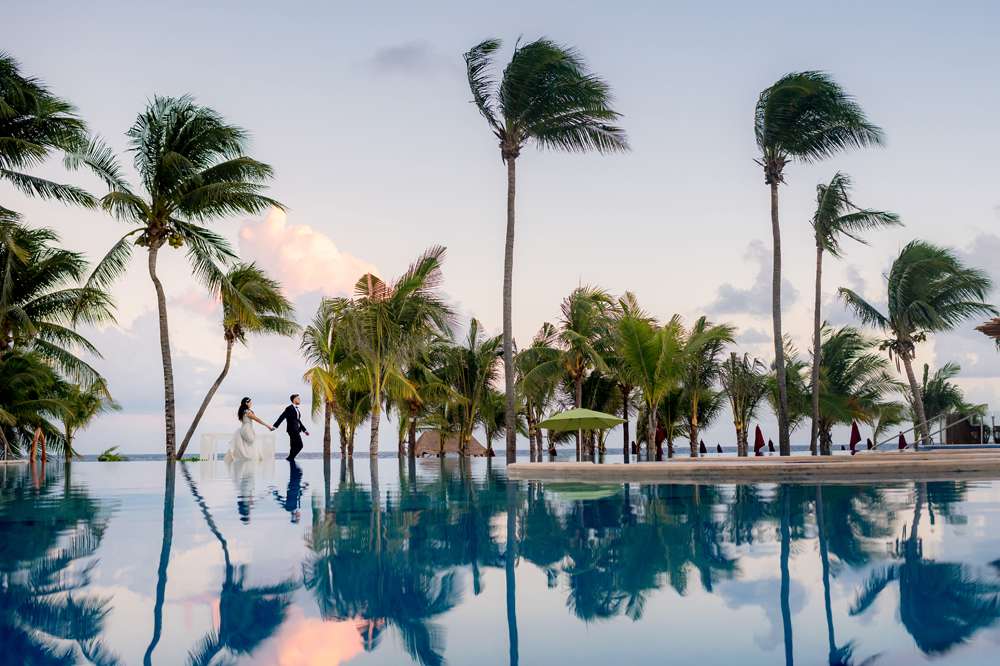 "My ceremony entrance consisted of me coming from the stairs. As soon I stepped out I felt all the emotions fly away. Like literally! My veil flew off and hung above my head for a few moments! At that moment I had a strong feeling my father was there watching me. I saw a rainbow as I was coming down the stairs and the sun was so close to me it was amazing! Even that night during the reception the moon was close to me it was as if he was there. It was so special!"
OK so I say HELL YES to underwater wedding photos, who's with me?