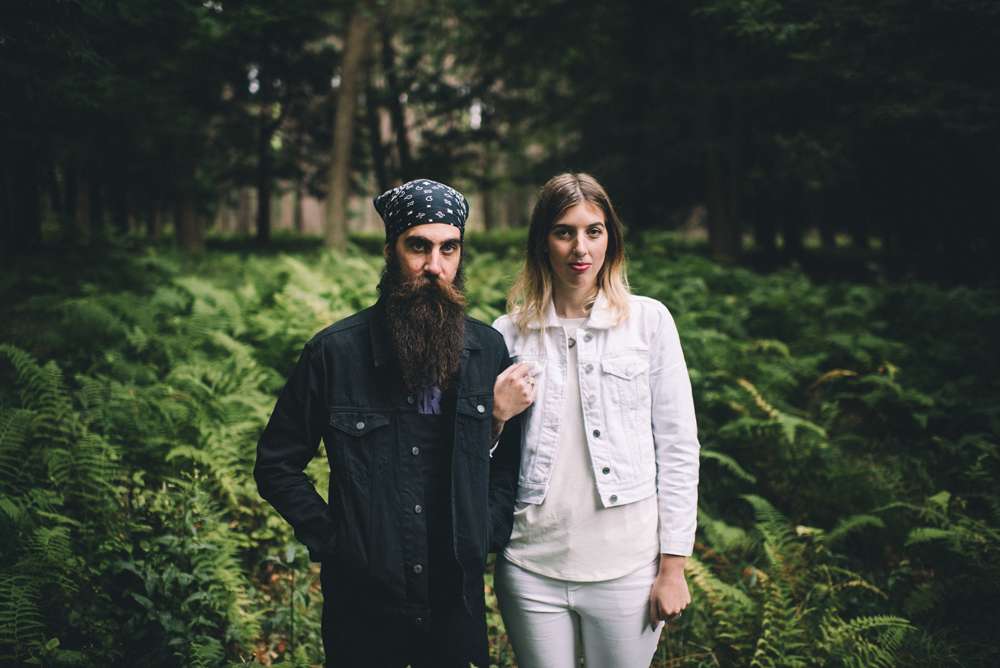 When it comes to bridal fashion, I think it's safe to say that in a lot of instances, there's a lot of the 'same old same old' about. So when I see a bride rocking an outfit that is truly unique, and a proper representation of her everyday style I get very excited indeed. Enter: Jamie and Frank and their incredible elopement! Both motorbike obsessives who wear denim day in day out, it was the obvious choice for their wedding day too! Both of them wore double denim, the bride in all-white and the groom in all-black!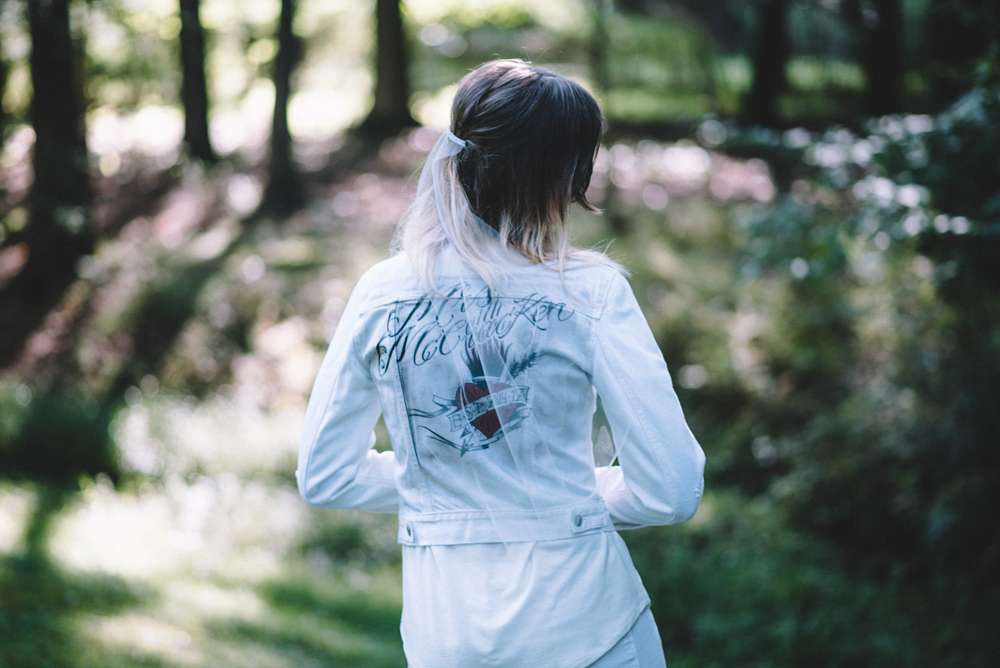 Deciding to elope meant they didn't need to worry about the budget as they didn't pay to feed anyone or decorate anything! In fact the only thing they really splashed out on was the photographs. "Our photos were the one thing we splurged on, and we were glad", said Jamie. "Everyone always says not to skimp on finding and hiring a talented photographer and I totally agreed with that mindset. Also, since we eloped, it was really important to my mum to have good quality photos of the event. She wanted to feel like she was there when she looked at the photos."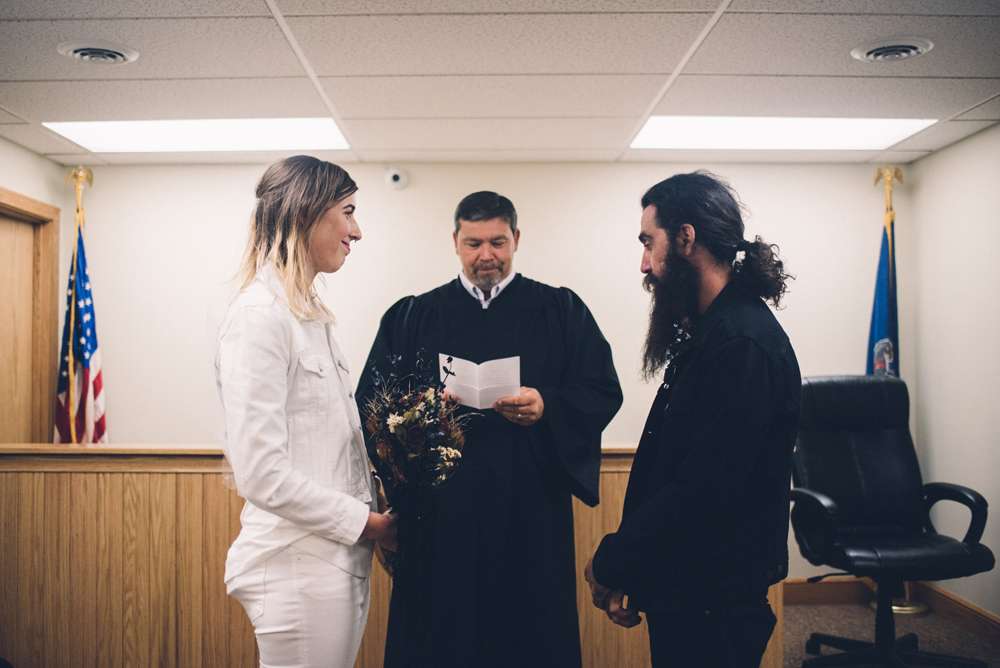 They had their ceremony in Marienville, Pennsylvania at the district court. "We drew our inspiration from how we first met (at a motorcycle meet up), and how we like to spend our leisure time secluded in the mountains. We combined those two aspects to make the day perfectly 'us'.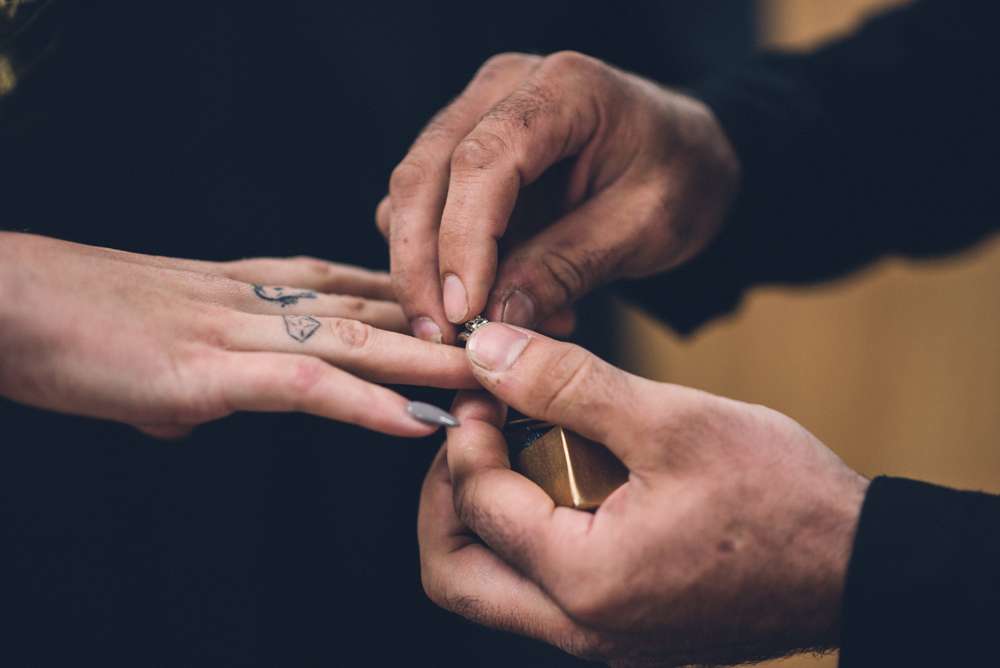 "Our elopement was unique because it started out as a formality and then eventually evolved into a really fun, blissful day that I will remember forever. Being that I am Canadian and Frank is American, we had to be married within a strict time period of 90 days, which is just not enough time to plan the type of wedding we wanted. So we decided to elope privately with just the two of us and then we started making plans to go for ice cream, and to go to our favourite dive, and then we hired the photographer. We plan on celebrating with a wedding on our first year anniversary so that all our friends and family can join us."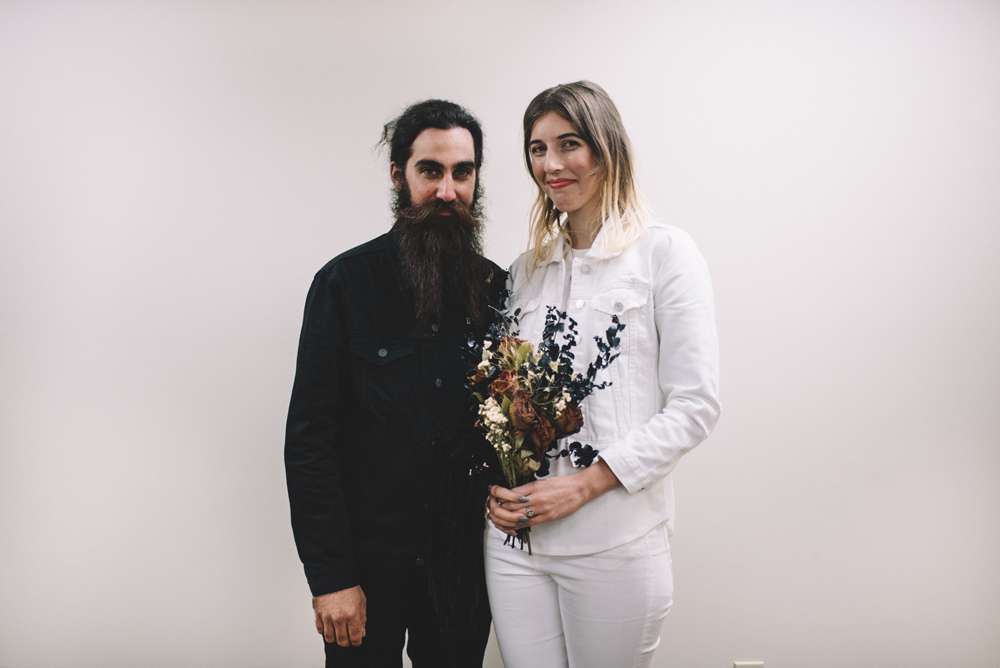 OK let's talk about the bride's amazing all-white, all-denim outfit! She explains, "I knew I wanted to wear head-to-toe denim in white since we'd be on the bike. I wore a custom hand painted jean jacket, a brand new pair of white leather Vans which I still wear today, and a vintage white Biltwell helmet. I chose the vintage white over pure white simply because it is something I will going to continue to wear afterwards and its more my style. My engagement ring was made by Unearthern, an LA based jeweller that makes some really bad ass stuff. My wedding band, which I wear on the right side, was Frank's great grandmother's engagement ring and wedding band that had been soldered together. It's a special honour to wear a ring that holds such sentimental value to Frank and his family. Lastly, I made my veil with a piece of tulle I bought for $2 and an old hair comb the day before our ceremony!"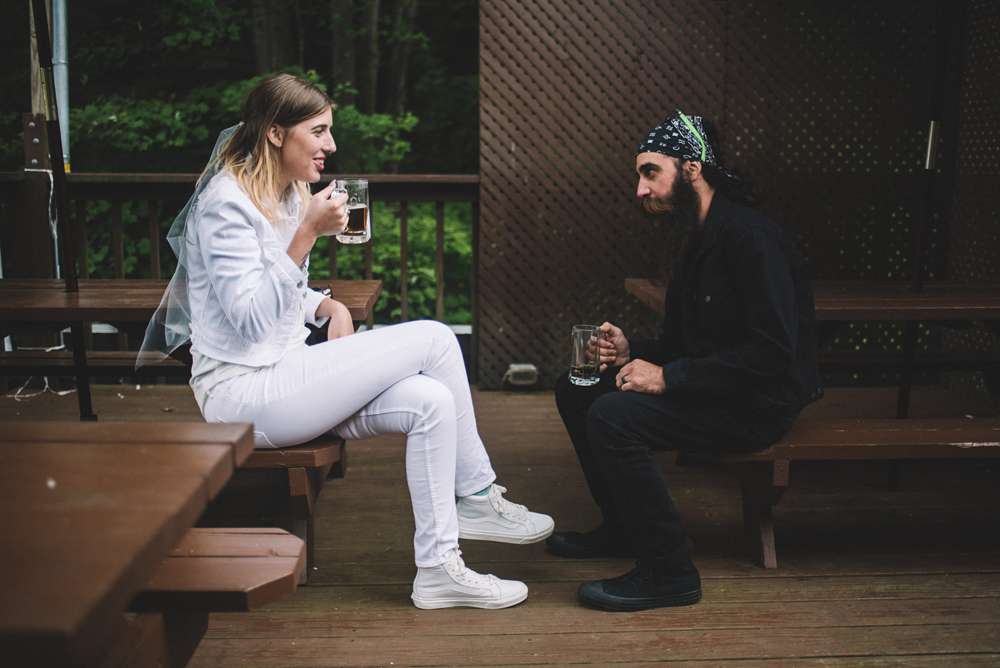 "One funny thing about my outfit though is that my jacket read 'Mrs. McCracken, est 07/14/17' which is actually the wrong date! We originally planned to elope on that day but my visa processing was delayed and I wasn't allowed to cross the border until I received it in the mail, and I couldn't very well change a hand painted jacket! We shrugged it off because, what else can you do at that point?"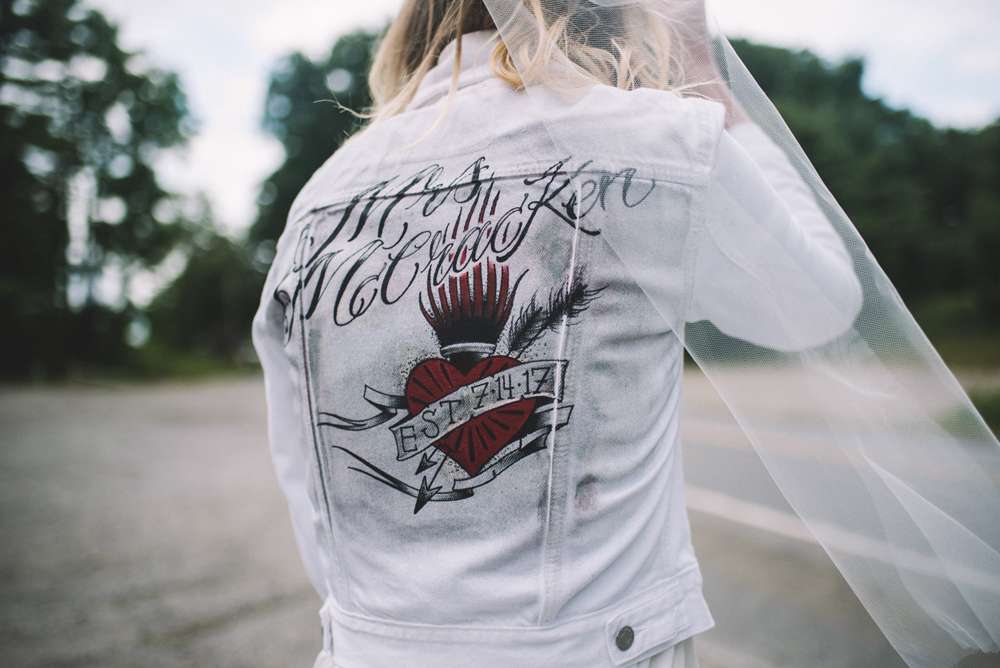 "Frank also wore double denim, in black. In Canada we call this look the Canadian Tuxedo so it was pretty fitting, haha! He always wears Chuck Taylors' so we bought an all black pair, black Levi's and a black Levi's jacket. He wears a bandana when riding to keep his hair back and he just never thought about taking it off when we got off the bike. I made his corsage from a dried rose he bought for me on one of our dates from a flower seller, and a shoe string! We tried to DIY anything we didn't want to spend money on. Lastly, I gifted him a 'Just Married' t shirt in the Black Sabbath, Masters of Reality album font. Black Sabbath is one of his favourite bands. I had a friend whip the graphic up for me and went to a co-op artist studio and silk screened it onto the tee myself! He loved it."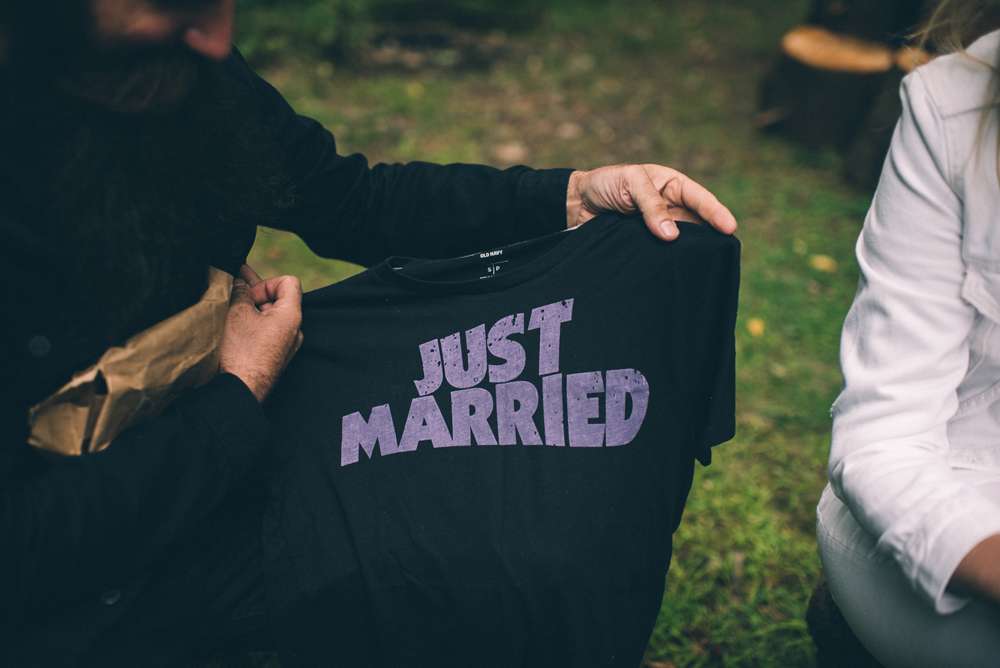 The only other aspect they really had to plan in advance was the bride's bouquet, which has one of the loveliest, most sentimental stories behind it I've ever heard! "My bouquet was a very special DIY project", she said. "I used a dried bouquet of a dozen red roses that Frank had delivered to my house when we first started dating. Nobody had ever bought me flowers let alone send them via courier. I was swept off my feet with his old school romance and knew he was special from that day on. I never wanted to get rid of them so I hung them up to dry. They held up pretty good but I bought some dried flowers and eucalyptus from a local flower shop (Roxanne's Dried Flowers) to fill them out a bit. Of course I still have the bouquet."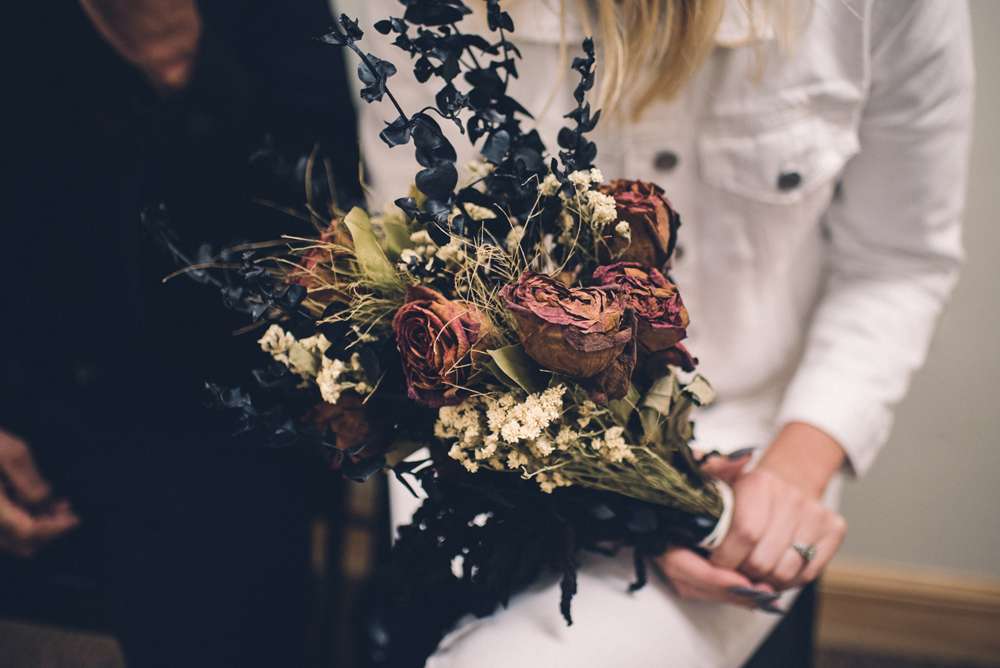 "The thing I liked most about our wedding was that since we eloped, we got to do whatever we wanted without anyone bugging us", Jamie continued. "Also, I just loved that the experience was so uniquely us! It is a super special feeling knowing that this day can and will only be experienced by the two of you and that made it feel super special."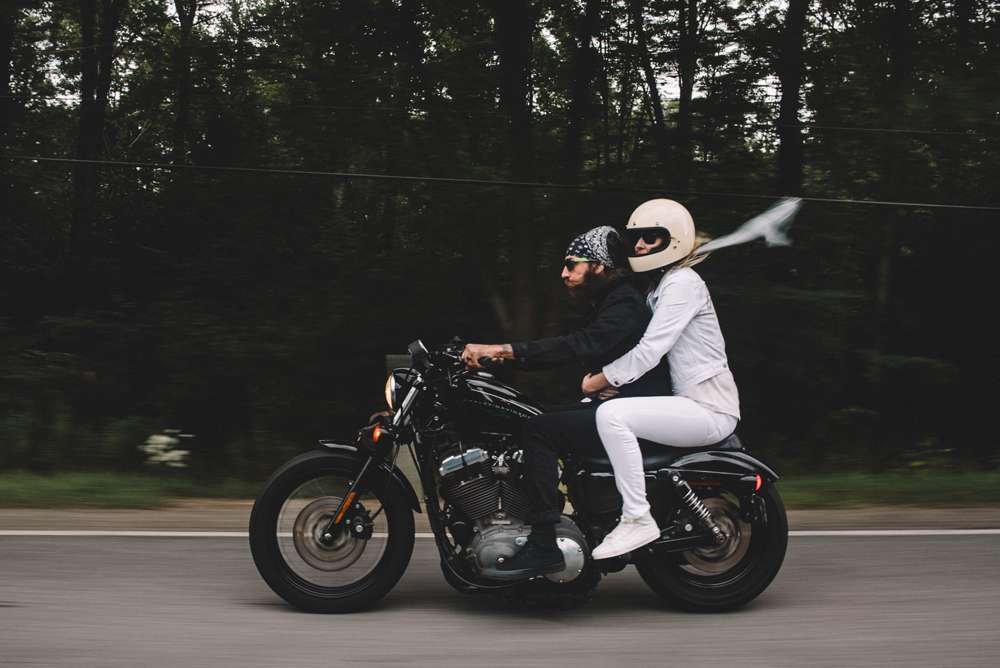 "The only thing we would have done differently was have a better plan for the evening portion of our day. We got back to our cabin, snuggled up on the couch together and wound up falling asleep at 7pm! We were both so tired! It would have been nice to make a nice dinner together, or go out for a nice meal and celebrate. But instead we made a little fire to keep us a warm and got into our pyjamas and that was nice too!"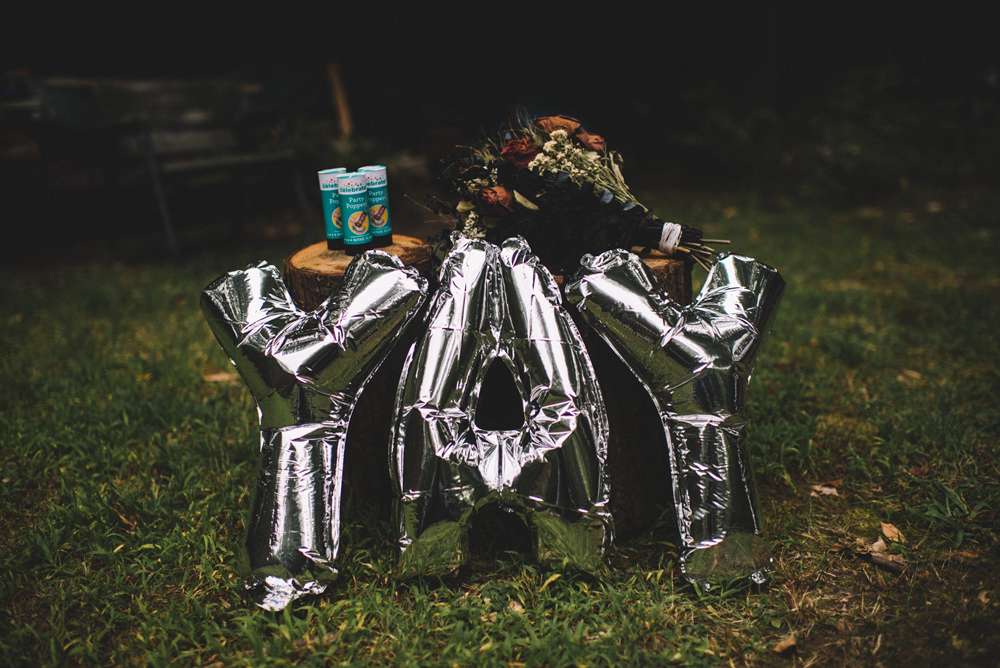 The bride has some really great advice for those of you planning your weddings, especially if you're stressing out about all the little details. "My advice is to not get too caught up in the details, my example being my jacket. I was so distraught when I realised we were going to have to reschedule our chosen date but then I realised the most important thing is that at the end of the day we've said 'I do!' and revel in our love, with or without any minor details. I remember telling Frank at the end of the day, 'Our ring boxes didn't really match our outfits!' and he reminded me that those things are not what is important, and that the day was perfect regardless. So, I think that is something every bride and groom would benefit from keeping in their mind. Not everything has to be perfectly to have a perfect day!"