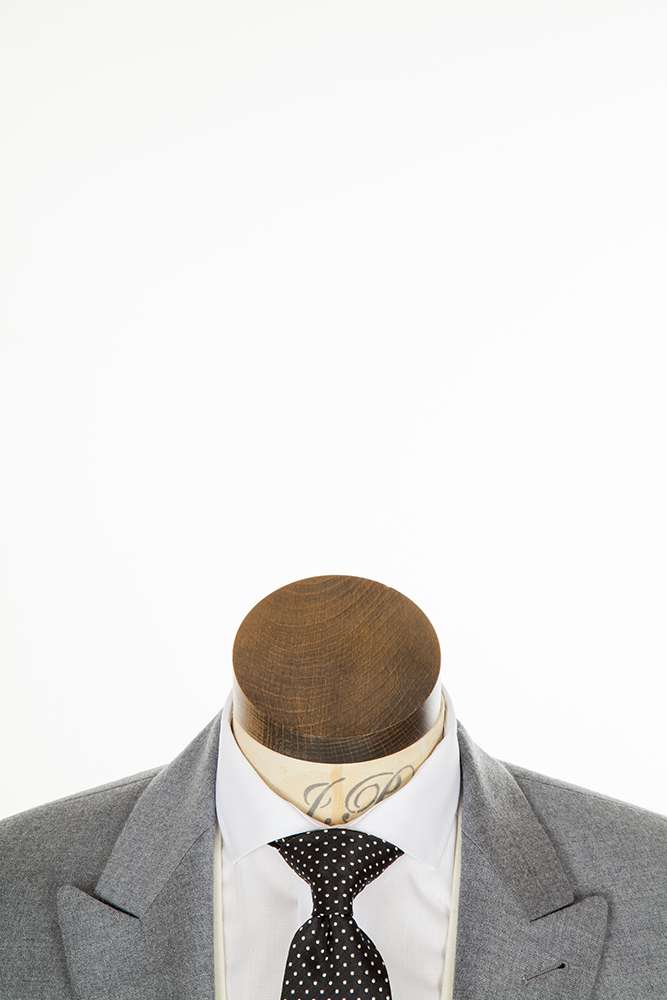 The boys tend to get a bit neglected in the wedding media, so I am super thrilled to be introducing you to a fantastic new collection from wedding menswear designer Jack Bunneys today.
With a reputation for innovation in design, Jack Bunneys have been making wedding suits from their East End of London base for the past 60 years. And this year, to reflect on this long history, they are launching a completely unique collection of men's formal wedding clothing.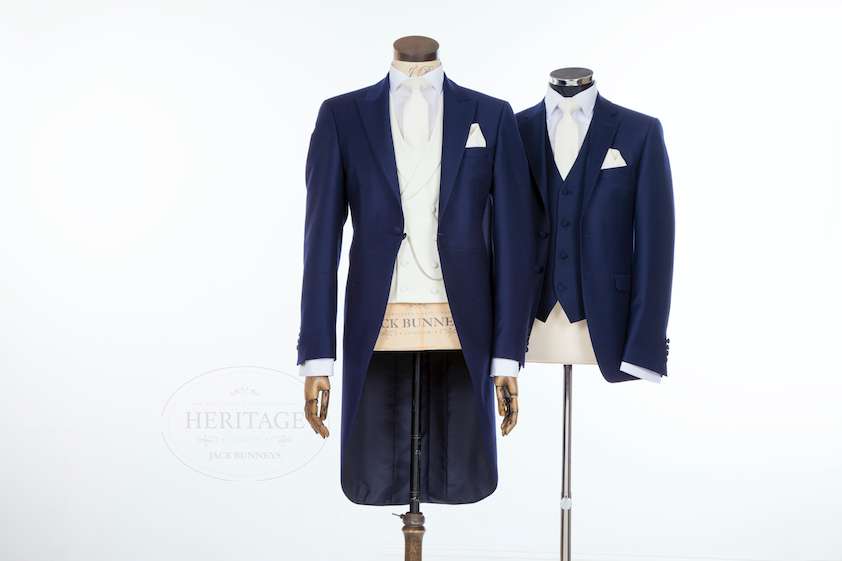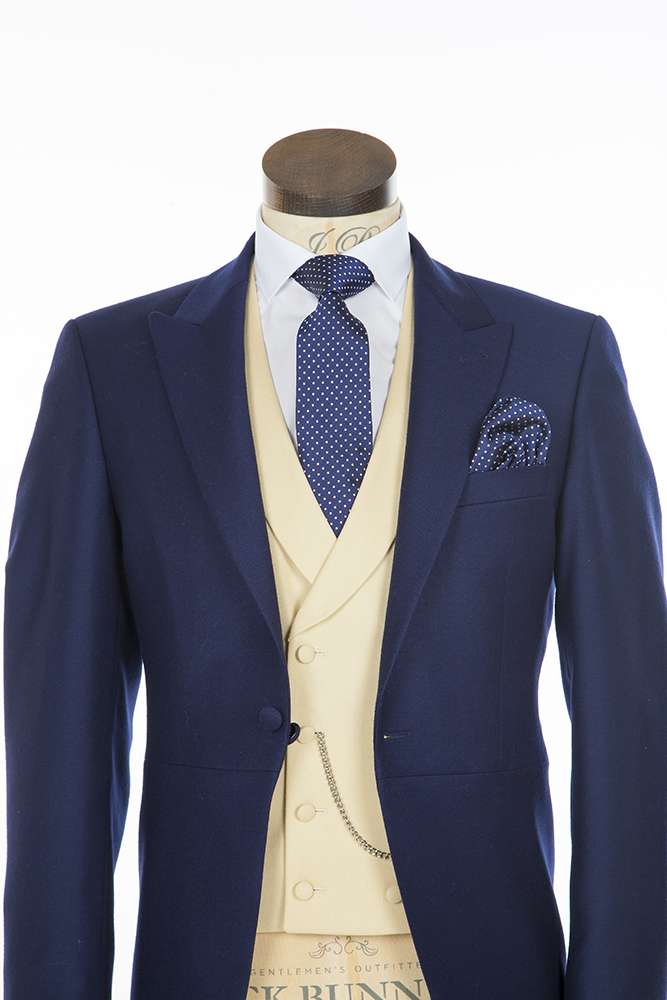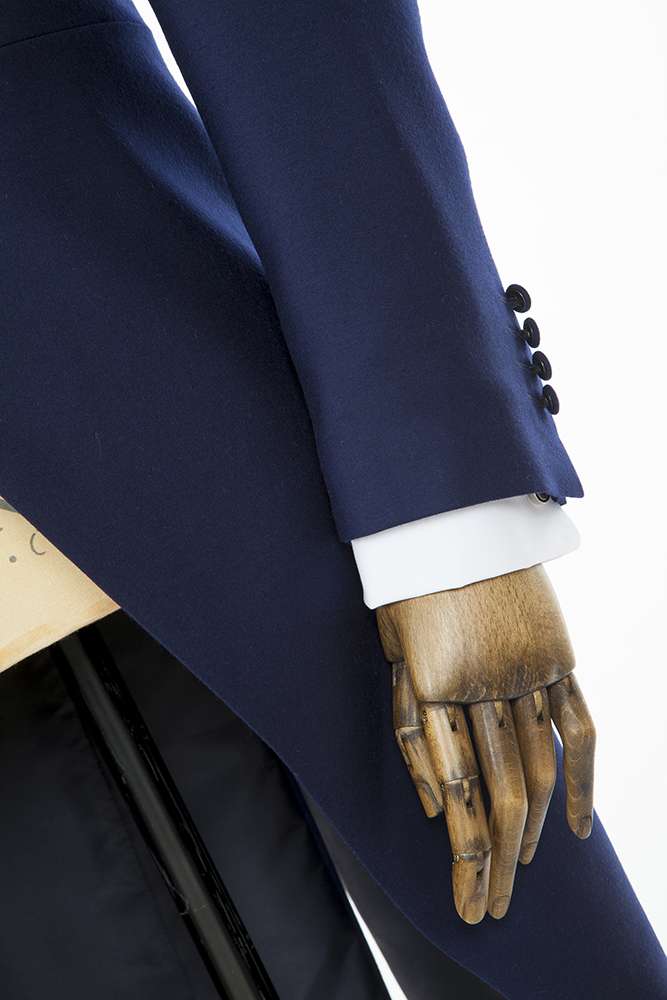 The 'Heritage Collection' was inspired by wedding attire of a bygone era. The archetypal traditional English wedding suit – with a twist. Drawing inspiration from the British Aristocracy throughout the 20s and 30s, this collection was designed to be elegant, timeless and effortless in it's sophistication.
Not only do they take pride in the design of these new suits, but Jack Bunneys even tirelessly researched the correct fabrics to create this homage to the past. They've used 'English Flannel' fabrics which give the impression of being dense with none of the weight. Each suit is made of a super-lightweight pure wool flannel cloth, brushed up with a 'nap' to give the fabric an extra dimension and density.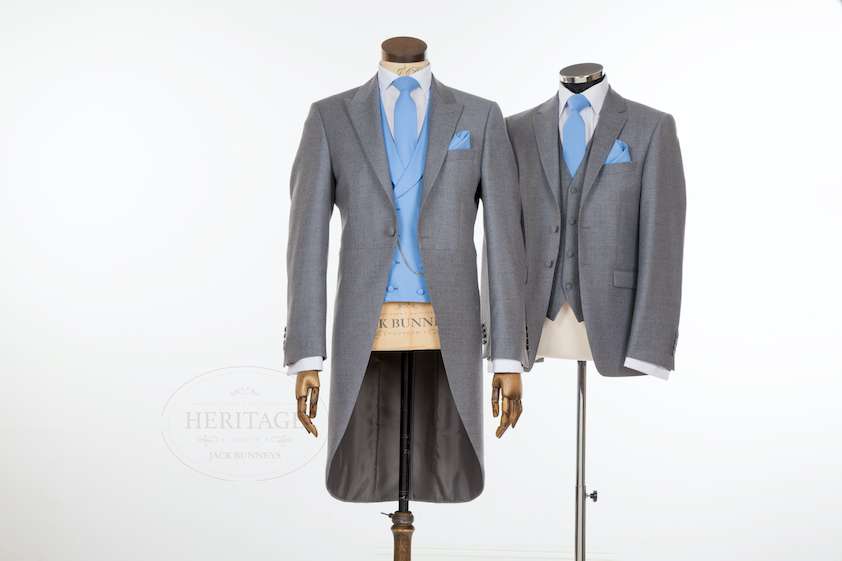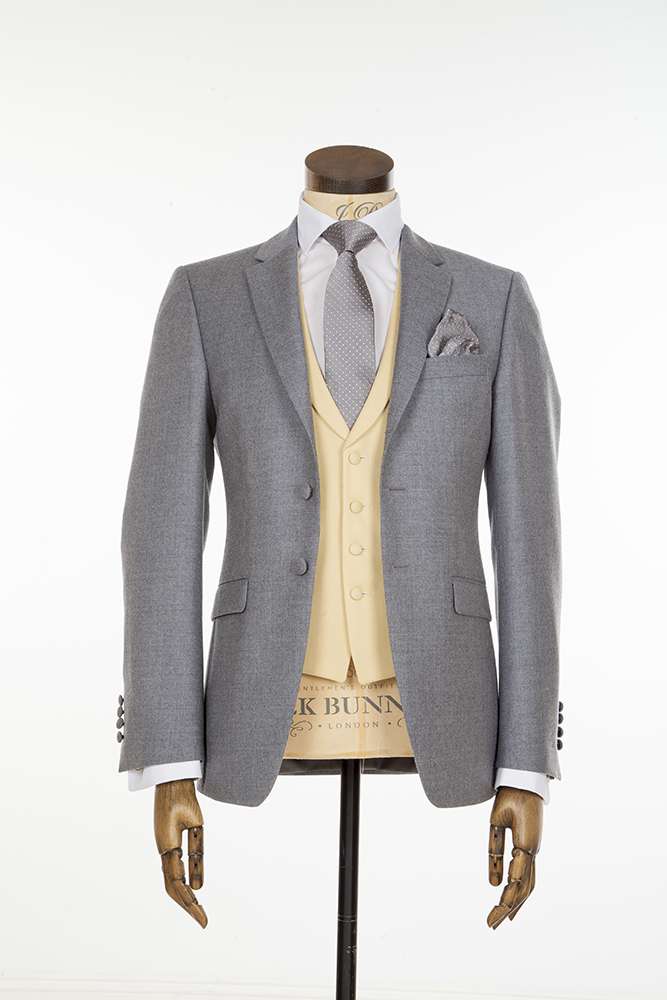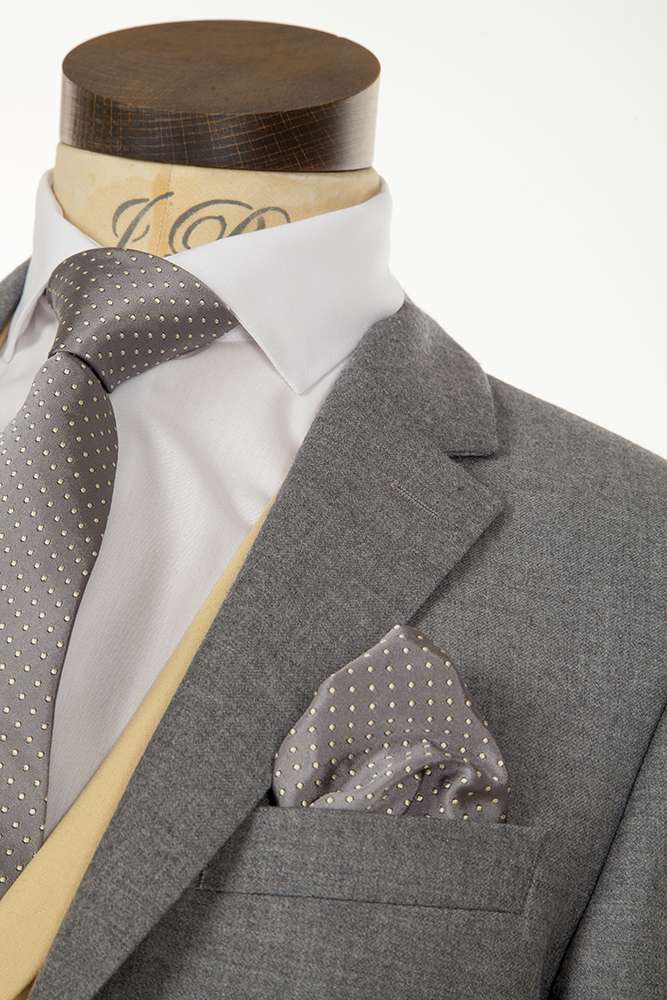 While this collection is obviously steeped in tradition, it is also perfect for Rock n Roll grooms who want to wear anything but a traditional wedding suit. Why? Because 'traditional' suits these days tends to mean ill-fitting, unflattering and rented, whereas these are anything but. The design of the 'Heritage Collection' may well be inspired by the past, but the fitting is very much of the now with slim-fitting trousers and jacket with tapered ends.
Having a made-to-measure suit is something every man should get the opportunity to own, and when better to do so than for his his wedding?
This may be the suit that he'll buy for his wedding day, but it's sure to be one he'll be wearing for the rest of his life.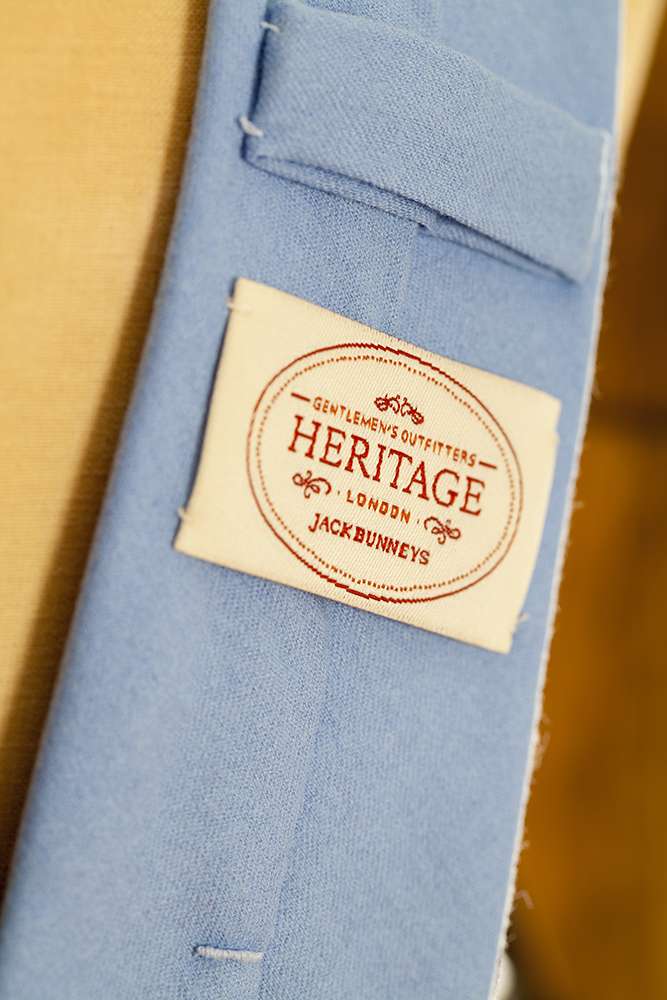 The 'Heritage Collection' is available to hire from £190 or buy from £900 via the Jack Bunneys website by visiting them at their Barking showroom.