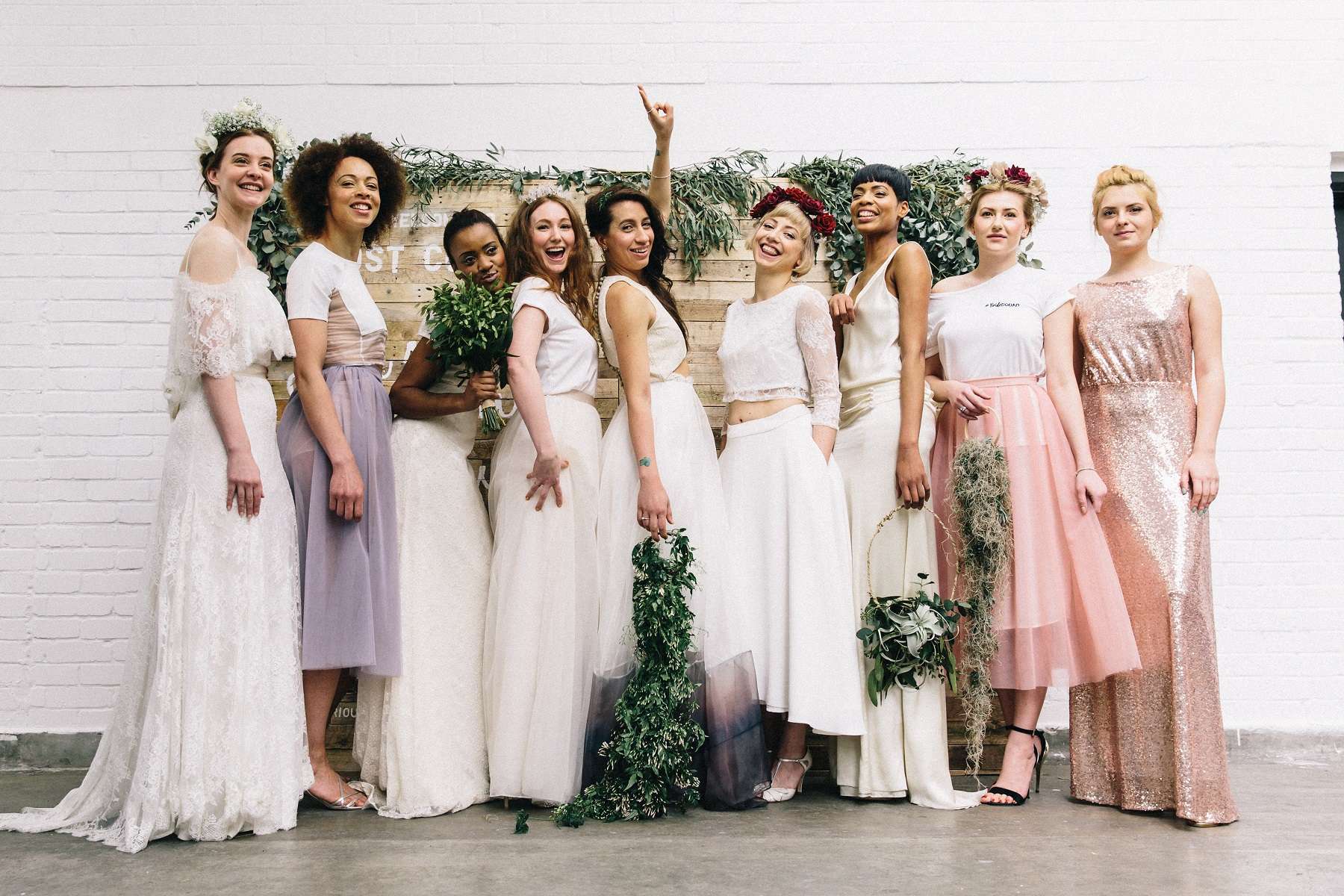 It is looking like February and March this year are shaping up to be some of the busiest two months I've ever had because we are hitting the road and exhibiting at no less than FIVE wedding fairs in seven weeks! Oh lord, please help me.
Wedding fairs can be quite intimidating, but if you go into them with an idea of what you want to achieve and an open mind then they can be really fun and enable you to tick a lot of things off your list all in one day.
Do your research beforehand
When deciding which show to visit, have a look on their website at who the exhibitors are going to be. Then, make a shortlist of the people you really want to see and go to them first when you arrive. This will save you wandering around aimlessly feeling lost and confused!
Buy your tickets in advance
Most shows will offer significant discounts on tickets if you buy them in advance rather than on the door.
I have some exclusive discount codes at the bottom of this post for you too which will give you further savings on tickets for the shows we're doing to be at this year. You're welcome!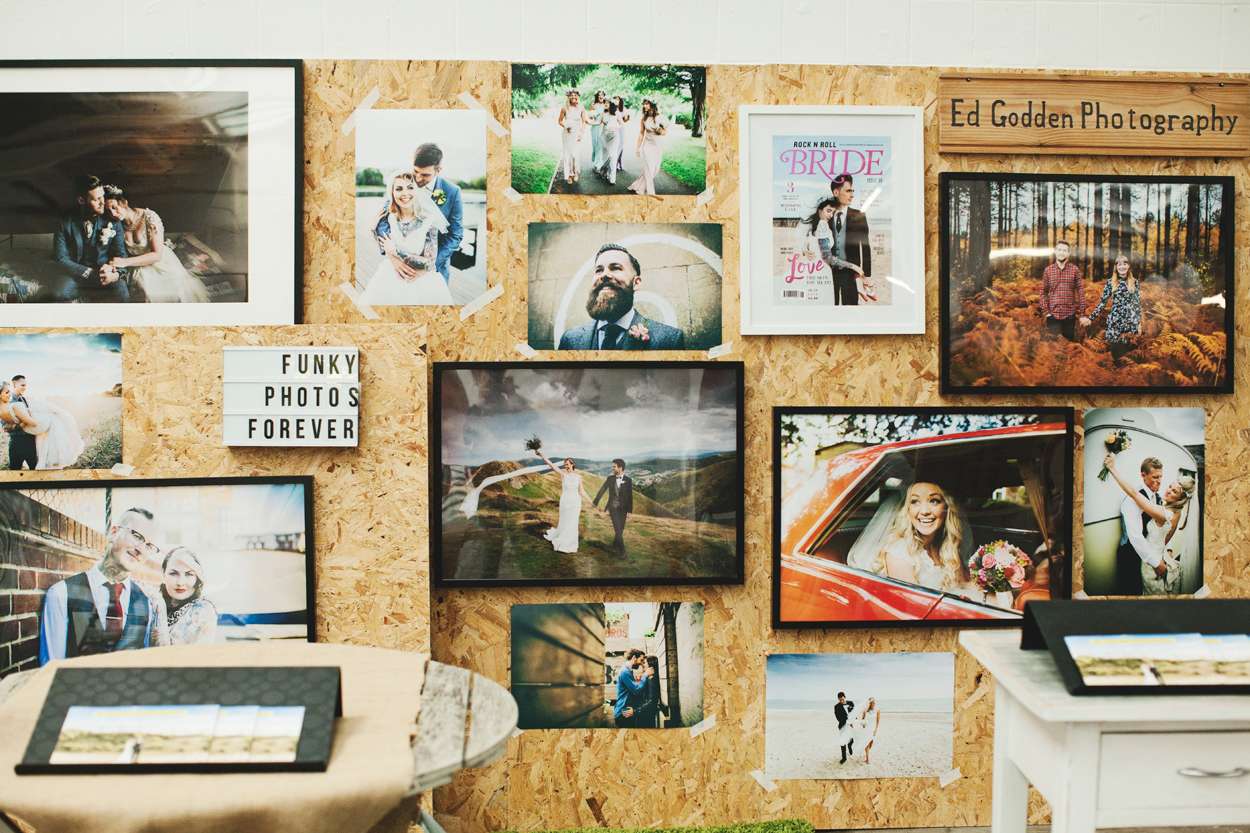 Think about who you want to bring with you
Try to limit the number of people you take with you. It can be tempting to make it a big day out with your mum, your future mother-in-law and all your bridesmaids, but if you have too many people with too many opinions it may end up confusing you or even making you question what it is you actually want.
Its also really easy to lose people in wedding fairs as the layouts are often designed to encourage you to wander around aimlessly rather than follow a direct route. I've lost count of the number of people who come up to me at shows asking if they know where such-and-such a stand is because their friend spotted something shiny and meandered off!
Go along early
Most shows start at 10 or 11am and going early is a really good idea. They get the busiest around the early afternoon and by the end of the day most of the exhibitors will be exhausted! Especially if you have someone you really want to see, get there early so you're not fighting your way through the crowds to get to their stand.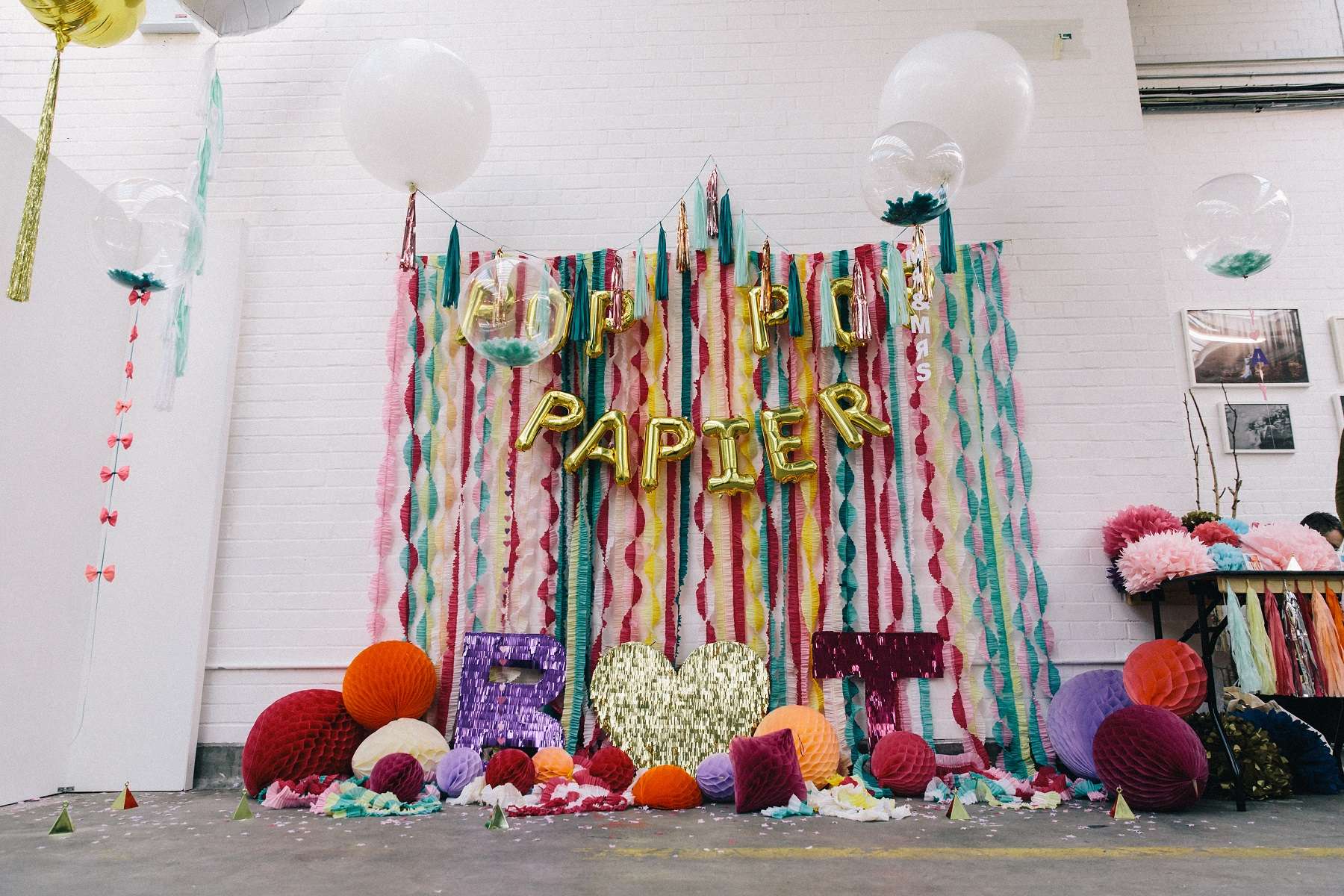 What to bring
Comfortable and/or flat shoes – you'll be doing a lot of walking!
If you're planning on trying on dresses then a pair of heels might be useful, although most of the dress exhibitors will have some you can slip on, and suitable underwear (nude and a strapless bra).
Swatches of your colour scheme and fabrics for matching things you might want to order.
Refreshments. The food and drinks at shows are very expensive and the lines tend to be very long.
A large enough bag to carry all of the leaflets, samples that you will be picking up. You'll most likely be given a plastic bag stuffed with leaflets as you arrive, but a bag that you can carry more comfortably when it's laden down with stuff is a good idea!
Cash and a credit or debit card. Most exhibitors will take card payments but some still only do cash.
Competitions and discounts
Keep an eye out for any show-exclusive deals. Many exhibitors will offer discounts if you book them/ order something at the show and many others run competitions if you sign up to their mailing lists. If you want to avoid being bombarded with emails, its a good idea to set up a wedding-specific email account too so you can keep all of the wedding spam in one place!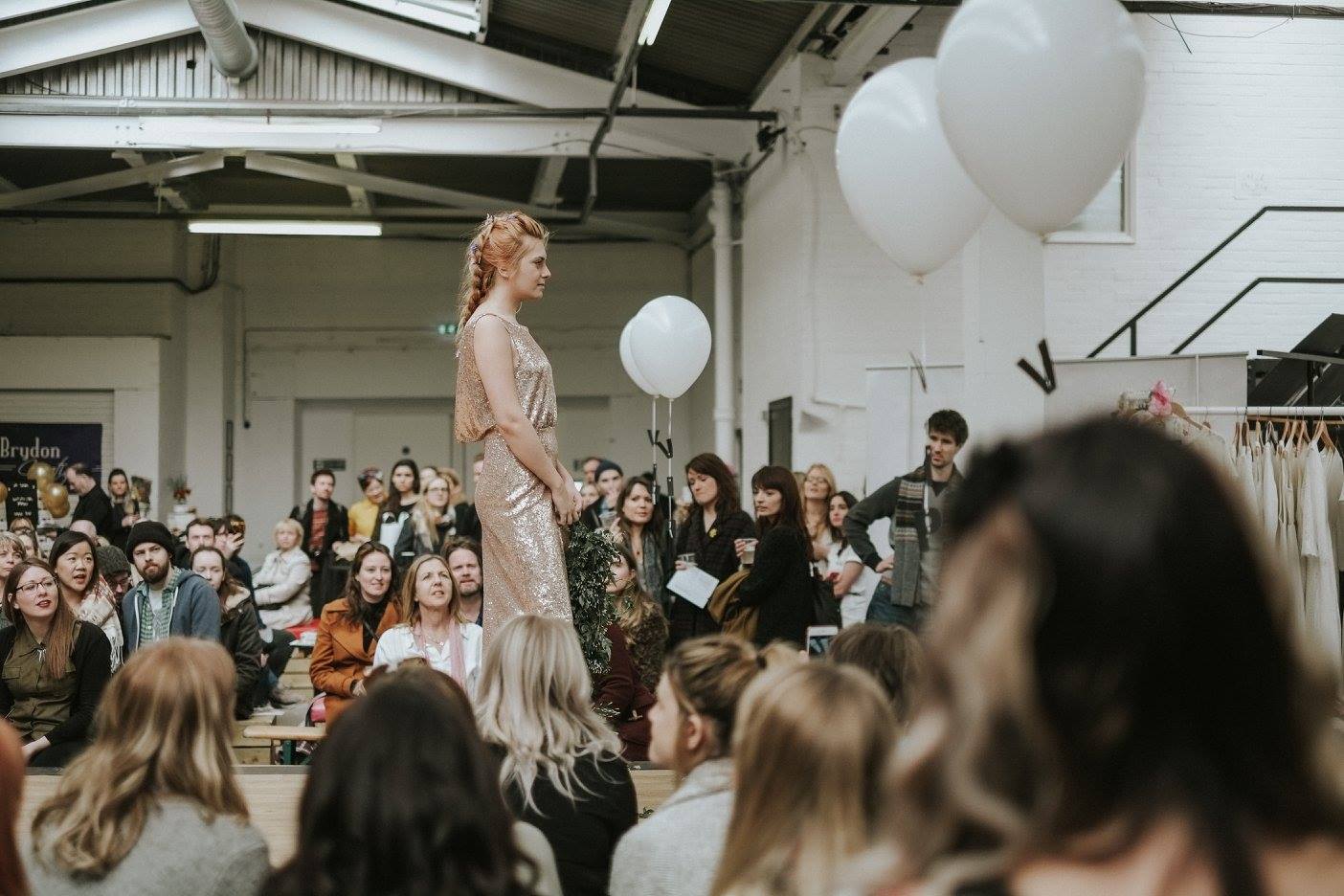 Get involved in what's going on
Most wedding shows will run catwalk shows throughout the day but some also have talks, classes and demos going on. Be sure to have a look at the show guide when you arrive and see when these are taking place so you can get involved. Most of these events are first-come-first-served too so pop by 10 minutes early if there's something you really want to take part in.
Come and see us!
Rock n Roll Bride will be at the following wedding shows alongside our besties Crown and Glory this season. Below is a list of when and where we'll be as well as some exclusive discount codes for you to get further money off your advanced tickets. I can't wait to meet you!
February 17th-19th: National Wedding Show, London
Get 40% off tickets with discount code RNRWEB
March 3rd- 5th: National Wedding Show, Birmingham
Get 40% off tickets with discount code RNRWEB
March 11th-12th: National Wedding Show, Manchester*
Get 40% off tickets with discount code RNRWEB
March 18th-19th: A Most Curious Wedding Fair, London
Get 15% off all tickets until 27/01 with discount code ROCKANDCURIOUS
April 1st-2nd: Eclectic Wedding Extravaganza, Birmingham
* Unfortunately Gareth and I are unable to attend the Manchester show this season due to a family commitment, but don't worry, Crown and Glory will be there on our behalf!
All photos in this post are from A Most Curious Wedding Fair, 2016.