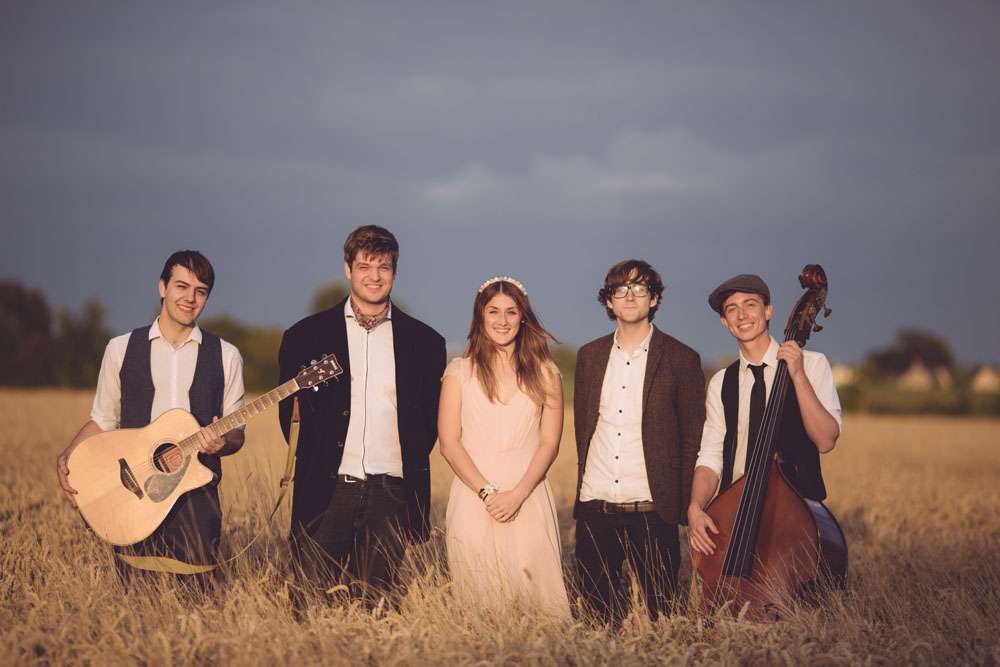 When it comes to deciding on your wedding band, booking the right one is super important. The right music and/or entertainment will kick your reception off with a bang and set the mood for the rest of the night, whereas even the most amazing wedding can fall flat if the DJ is dodgy or the band are terrible!
Whether you want to hire a live band, a DJ, fire-breathers or trapeze artists, I'm sure you'll want to know how to get the most out of your entertainers. So today I've partnered with The Band Boutique who are on hand to share some of their expert tips.
Hire a band that can perform in more than one style
There are lots of wedding bands who can perform in different styles which means you can basically get two types of entertainment for the price of one! Check out The Skip Jacks and Northern Quarter (both pictured) who can both perform their standard electric set, but can also do a folky, Mumford and Sons style set as well. This way you get the best of both worlds.
Ask your band if they can perform an earlier set at a discounted price
Wedding bands can seem expensive (especially ones with lots of members – generally the more members, the higher the price) however a lot of bands can do you a bit of a deal if they're also performing earlier in the day.
If you're planning on booking an evening band then it's always worth asking if they can perform a shorter acoustic set during the day too, as they will likely give you a discounted price for both. It will almost certainly be cheaper than hiring another act all together.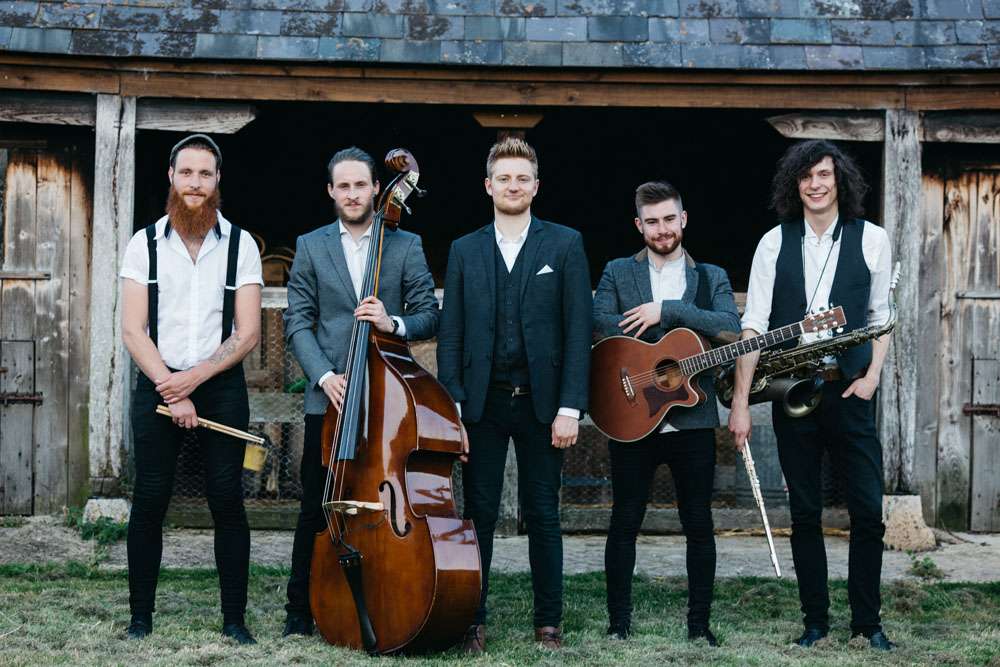 Ask about song request
Most good bands will offer to learn your first dance song for free as part of their package, but if there are other songs that are special to you then in most cases bands will also learn them for an extra fee. However if a song isn't on their set list, it's always worth checking if they happen to know it anyway. They may have just taken it off their list because it's not a popular choice anymore.
Find out about any sound restrictions before you book your venue
Unless your venue is out in the middle of nowhere, it is quite likely that there will be some sort of sound restriction in place. Many will have a decibel level the music has to stay below, and most will have a curfew as to when the music has to stop. If they have a sound limit, make sure you pass this information on to any band that you are interested in hiring when you enquire. If the band isn't aware of any sound restrictions beforehand it can really ruin a great performance. In most cases they will be able to work around the restrictions in one way or another as long as they are aware in advance.
There are a few venues that stipulate no amplified music at all so if a live band is important to you then look elsewhere! While there is always the option of hiring an acoustic 'busking style' band, without amplification this will serve more as background music and won't really be suitable for dancing.
Make sure your guests stay dancing
When you've paid lots of money for a band, you want to make sure your guests get the most out of it… and stay dancing! There are a few of things that will draw your guests away from even the very best band.
One big mistake that couples often make is to serve their evening food while the band are still playing. Instead, make sure that the food coincides with one of the band's breaks, and try to make the break at least 30 minutes so that people have enough time to get their food and eat it before the next set begins.
The worst thing you can do if you want people to stay and enjoy the band is to put your bar really far away from the dance floor, or even worse, in another room! A lot of people will grab drinks and congregate around the bar and may miss your band entirely. Encouraging people to stay near the dance floor means that even if they go to get a drink they're much more likely to get up and dance again.
Another thing you really don't want is a stage that is too high. You might think that the band will require a stage, but on most occasions this is not the case at all. In fact, usually the band can interact with the audience much better if they are on the same level, and it can be a hindrance if they are up too high. If you're hiring a marquee especially, save your pennies and don't worry about booking that additional stage.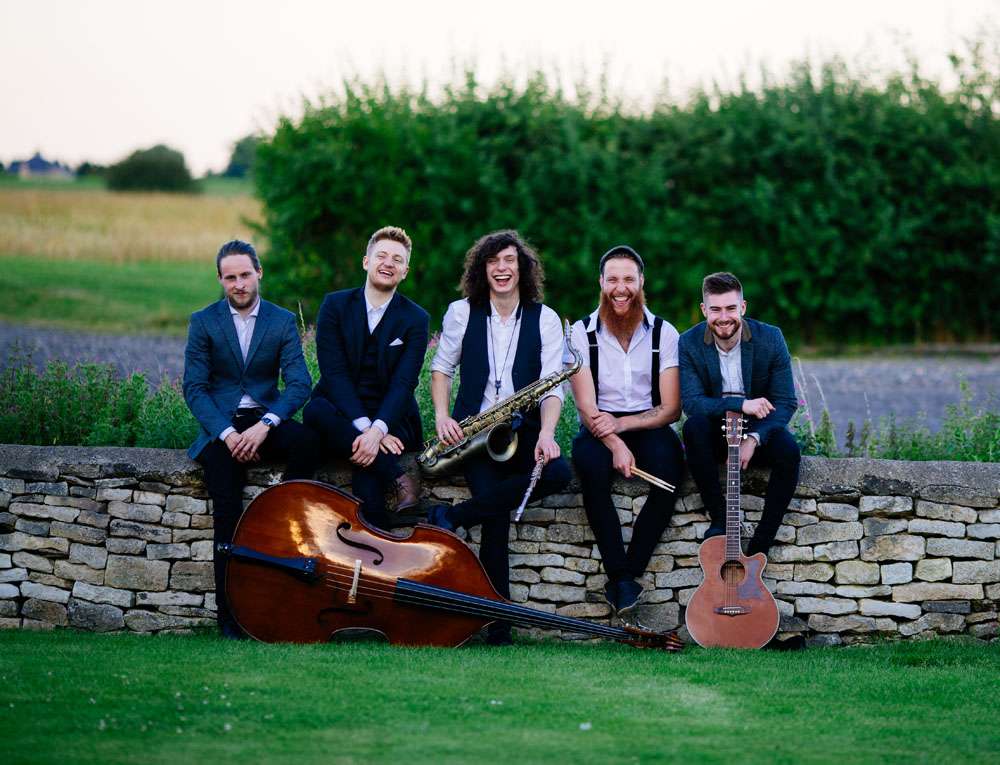 How to keep the band happy
As with all your suppliers, a band will do the best job for you if they're well looked after. Check your contract thoroughly as most will ask to be provided with a meal if they are there for longer than a few hours. This doesn't necessarily mean you have to shell out the same amount for food for the band as your guests. Chances are your venue can offer a cheaper staff meal, or if there's somewhere nearby it may be cost effective to get a takeaway delivered for your suppliers!
Thank you to Chris and Laura from The Band Boutique for working with me on this post. They are a husband and wife team entertainment agency based in the South of the UK. They have a huge variety of acts on their books and they have a real passion for bands that offer something a little bit different. If you are still looking for a live band for your wedding then be sure to pop over to their website and check out what they have on offer!
Exclusive reader discount
The Band Boutique are offering all Rock n Roll Bride readers a £50 discount for any bookings of Northern Quarter or The Skip Jacks made before the end of January 2017. Simply let them know that you found them through Rock n Roll Bride when you get in touch!