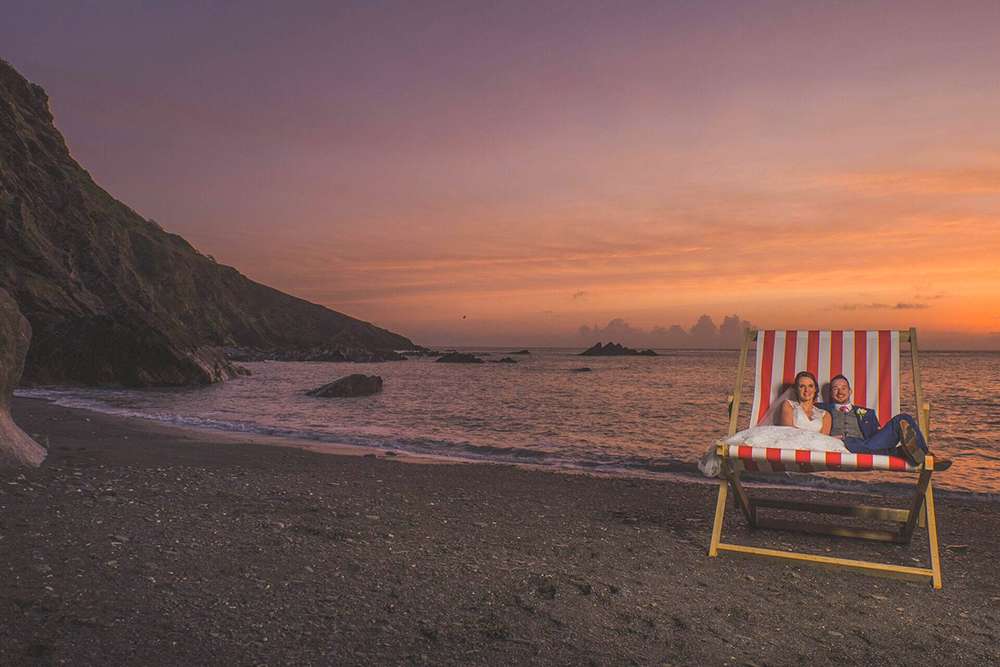 I was walking around Brighton with my sister a few months ago when we spotted two oversized deckchairs that had been set up to promote an event. We decided to stop, hop on and take a quick photo and let me tell you we weren't the only ones! There was a queue round the block of people waiting to do exactly the same thing. Who knew they'd be such a photo op hit? Well the guys at The Prop Factory clearly do because they've just launched giantdeckchairs.com, specifically for weddings!
They say, "Giant Deckchairs is the largest manufacturer and supplier of giant deckchairs all over the world. As the original creators, we have all the knowledge and experience to make our chairs the best and the highest in quality. Our customisable giant deckchairs are a massive head-turner at weddings, events and engagement photo shoots. We always get fantastic feedback from wedding parties – especially when it comes to the wedding photographs!"
"The chairs are entirely safe and tested too! They are BS EN tested to meet European safety standards and because we are an ethical company with an eye on the environment, the chairs use sustainable timber from an FSC Certified Supplier."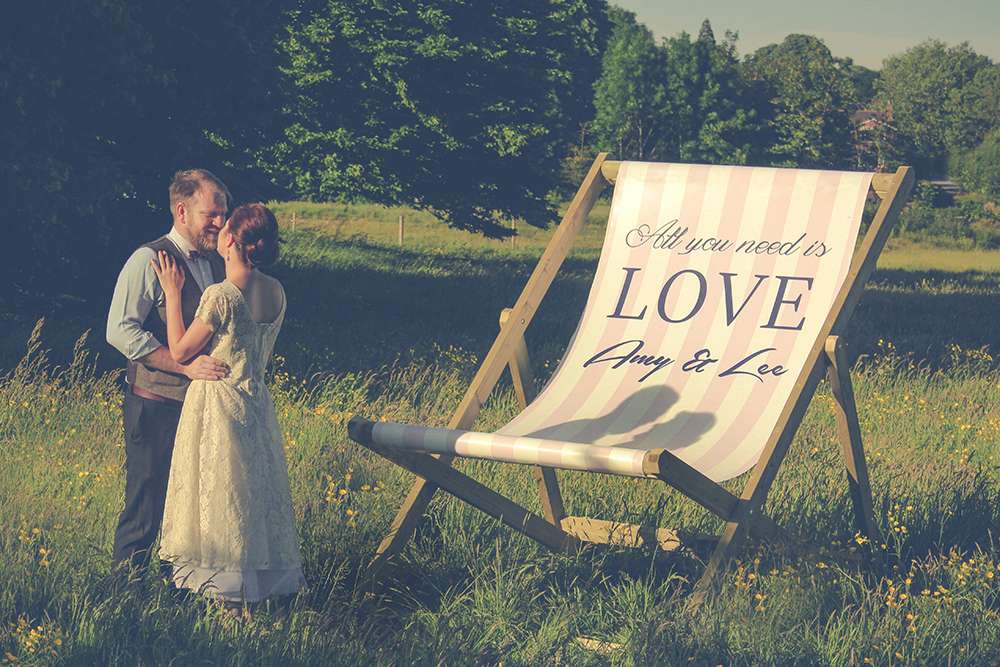 The chairs come as standard in seven colours, but for a small amount extra, they can even be fully customised with images, colours, text – anything you like! They've had couples print simple slogans, their names and the date of the wedding, or even full-on photo collages of their relationship on them! I love the fact that you can add a really personal touch.
Their lead time from ordering to delivery is between just 1 and to 14 days (if you need something customised) which means they're the perfect last minute addition if you decide to need a little (er big) something extra to make your wedding photos really fun.
Giant Deckchairs are located in Exeter, but they can deliver the chairs all over mainland England and Wales with their own fleet of vans. If you like what you see why not check out their website and get in touch!?