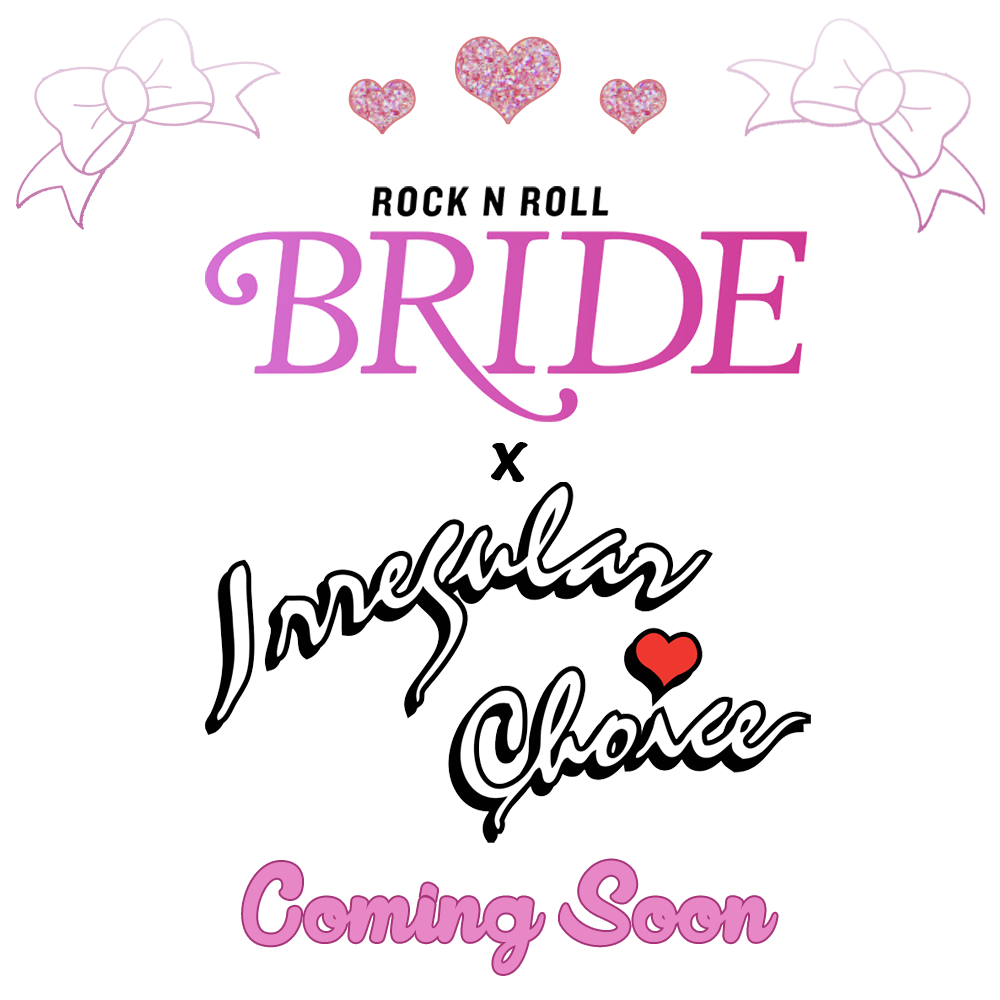 How good am I at keeping secrets? Utterly terrible. Literally, ask any of my friends. If something exciting or scandalous is happening I'm the first one to blurt it out. Which is why I am SO IMPRESSED with myself that I've keep this under wraps for SIX BLOODY MONTHS. But today finally I can let the cat out of the bag and tell you all that…
I'VE DESIGNED A LINE OF WEDDING SHOES WITH IRREGULAR CHOICE!!!
I can't share the actual designs with you just yet but here's what I can tell you: This first drop launches with two (very different) styles which will available to buy online and in their stores by the end of July (exact date TBC). We're shooting the lookbook for the range in Brighton on Friday so be sure to follow my Snapchat (@kat_rocknroll) for a cheeky behind the scenes look at the process.
Oh my god you guys, I KNOW. This is literally a dream come true. Is anyone just a fraction as excited as I am!?